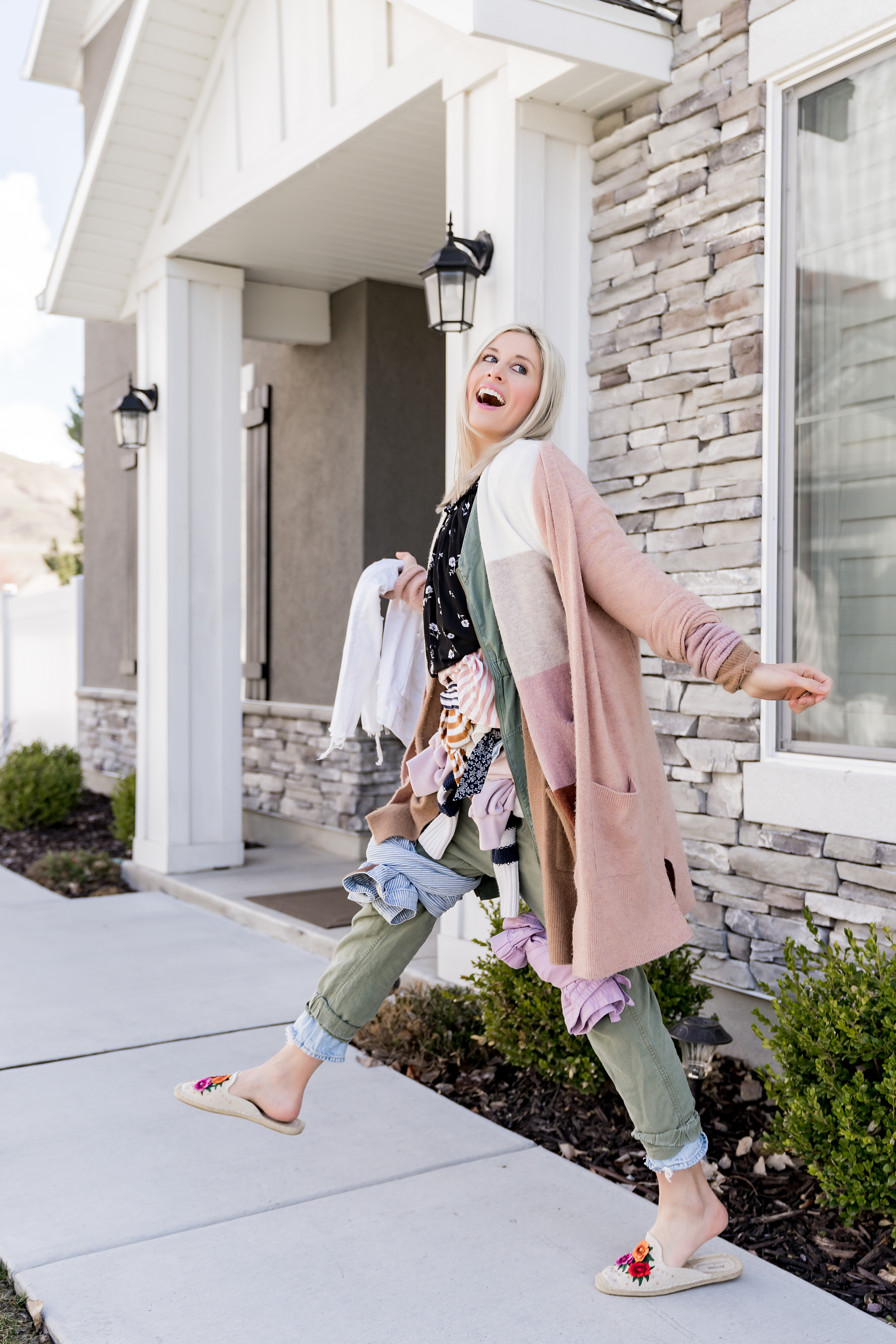 Little Miss Fearless – Established August 2012
I remember the exact moment it came to me. I walked into our apartment after work in July 2012.
Little Miss Fearless.
So excited to start my fashion blog, but always thinking about the long-term plan, I said to myself, "If I evolve, this name could evolve with me."
I have evolved.
And I've never been more ready for the change.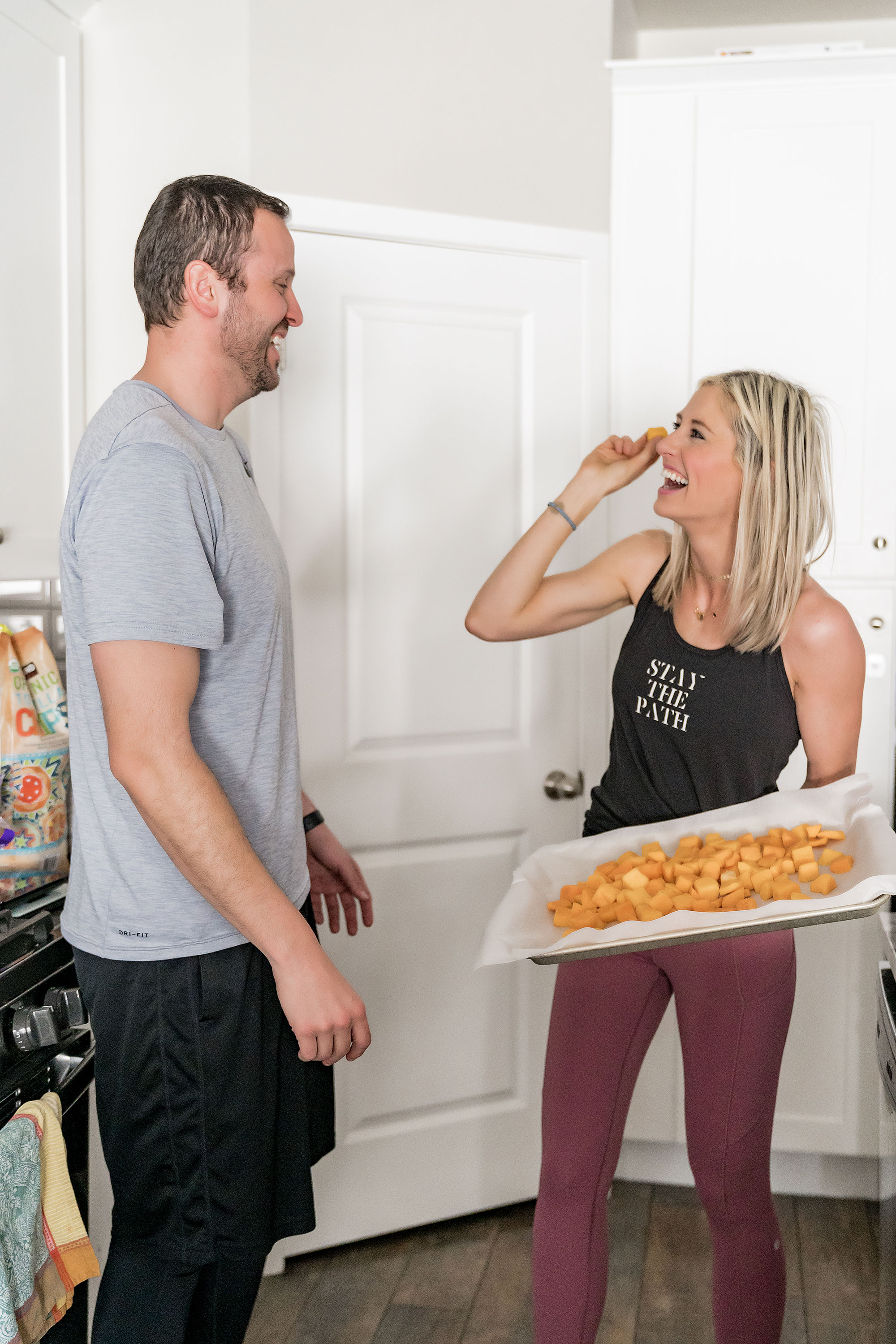 What's Changing?
Going forward, I will no longer promote my personal style in the content I create on my blog or Instagram, officially closing this nearly 8-year chapter as a "fashion blogger."
That includes:
Outfit inspiration videos on IGTV
What's in my Capsule Wardrobe or how to simplify yours
Posts solely about sales, new purchases or styling tips
What's Not Changing?
I do still consider myself a lifestyle blogger, with faith at the core of the messages I share and food/fitness as tools for practicing faith.
That means, I will still:
Talk about my fearless mindset with running, strength-building, living an active life

I will occasionally highlight my workout apparel (like I currently do as a 2020 ambassador for CALIA by Carrie Underwood)

Share my faith, and the benefits/blessings I've experienced from changing what I eat (food freedom!)
Highlight products that have improved my overall lifestyle and/or my family's lifestyle, including my favorite Clean Simple Eats products
Partner with brands on sponsored content that is hyper-relevant to my mission (helping to fund my content creation, including photography)
For the time being, notify you of Shopbop sales 2-3 times per year (the sale I shop for workout shoes) because Shopbop advertises on my site helping me pay for things like web hosting and domain fees

Why No More Fashion Content?
I want to add more value to the world and less noise, and I believe I can do that by letting something go.
I see my fashion content as "noise" because my heart isn't in it anymore.
I'd rather create really good content that I'm really passionate about than create mediocre content that I'm kind of into and that kind of serves you.
Why Now?
Because things flow for me when I talk about my faith, my recent lifestyle change through food, and my love for growth and strength through fitness.
When I try to create fashion content, I get stuck. I can't find the purpose. I feel so uninspired.
Behind the scenes, I've been fighting the urge to quit my blog for several years.
This is the answer I've been praying for.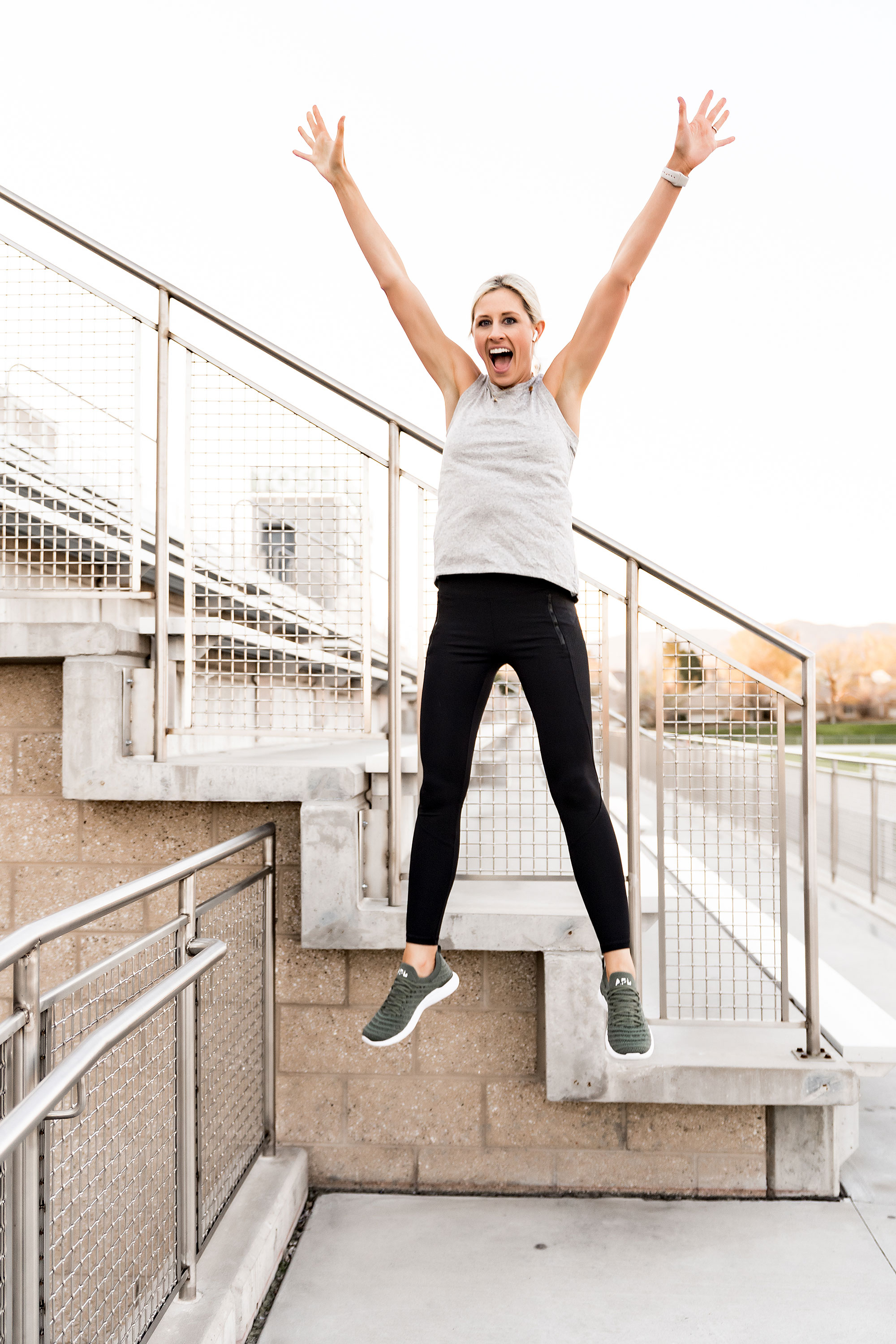 What Is My New Mission?
To encourage you with faith.
To teach you how simplifying and improving the quality of your food (+ cutting out sugar/flour if you want to) can improve the quality of your thoughts.

Thank You
To those who have followed from the beginning, who already saw the changes coming because you've been here through the infertility stories, the body image stories, the perfectionism stories… THANK YOU.
Your support—as I've been figuring life out—means so much to me.
I started Little Miss Fearless in 2012 to "brave the fashion world with my personal style blog."
Now if I had to I could brave the whole world, because, with my faith, nothing seems impossible.
10 Favorite Fashion Blogging Memories
The beginning. The brainstorming. The logo designs. The first blog templates I bought on Etsy. The photos that my husband and sister kindly obliged to take for me.
Recurring local TV appearances on Utah's KSL Studio 5.
My first viral Pinterest post that brought troves of emails asking me for outfit details.
Being recruited by People StyleWatch Magazine to write monthly style articles for a new website called "The Outfit" in 2015.
Landing dream collaborations with brands like Anthropologie, Nordstrom, Banana Republic and others.
Attending my first rewardStyle Conference where I made some lifelong friends but also realized fashion would probably not be a long-term thing for me.
Being featured in notable fashion publications like Glamour, People StyleWatch and Glitter Guide.
Sharing my infertility story for the first time and receiving an unexpected outpour of love and support from readers.
Opening up about my struggles with perfectionism in the social media world and starting a capsule wardrobe (aka, the courage to finally put boundaries on my shopping that I justified "because of my blog").
Keeping this little corner of the internet alive while working full-time and starting a family. Other than hiring photographers and my influencer talent agency who manages my brand collaborations, I've never hired an assistant or team member. I know God was in every detail, keeping me going and guiding me to where I am now.
If you read to the bottom, I'd love to know when you first started reading my blog or following on Instagram!
I'm looking forward to getting to know you more and can't wait for all the good that's ahead for both of us. Thank you, as always, for stopping by!