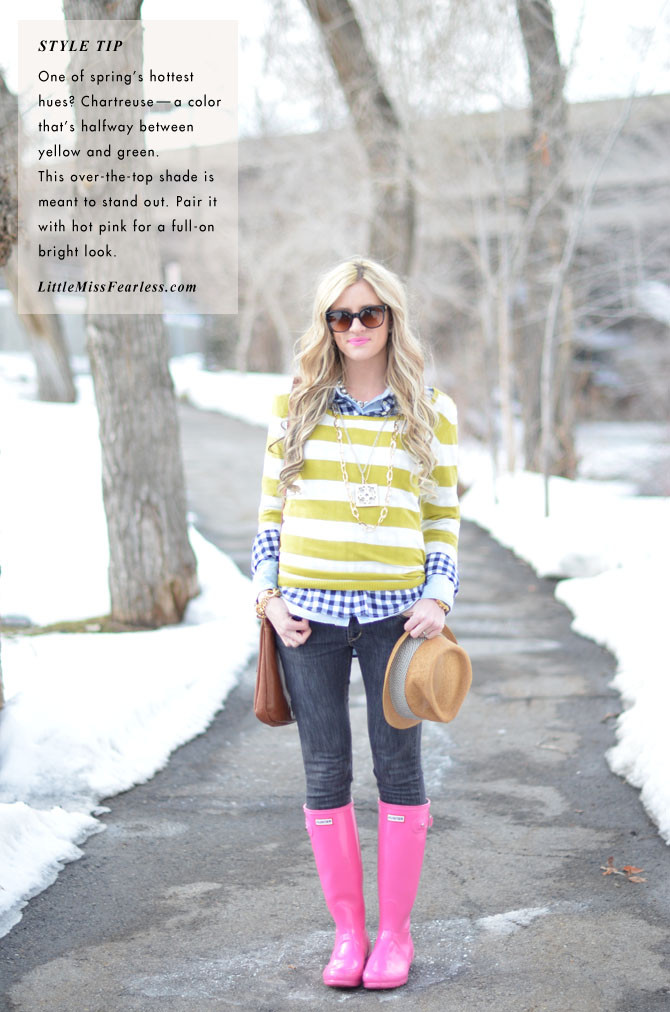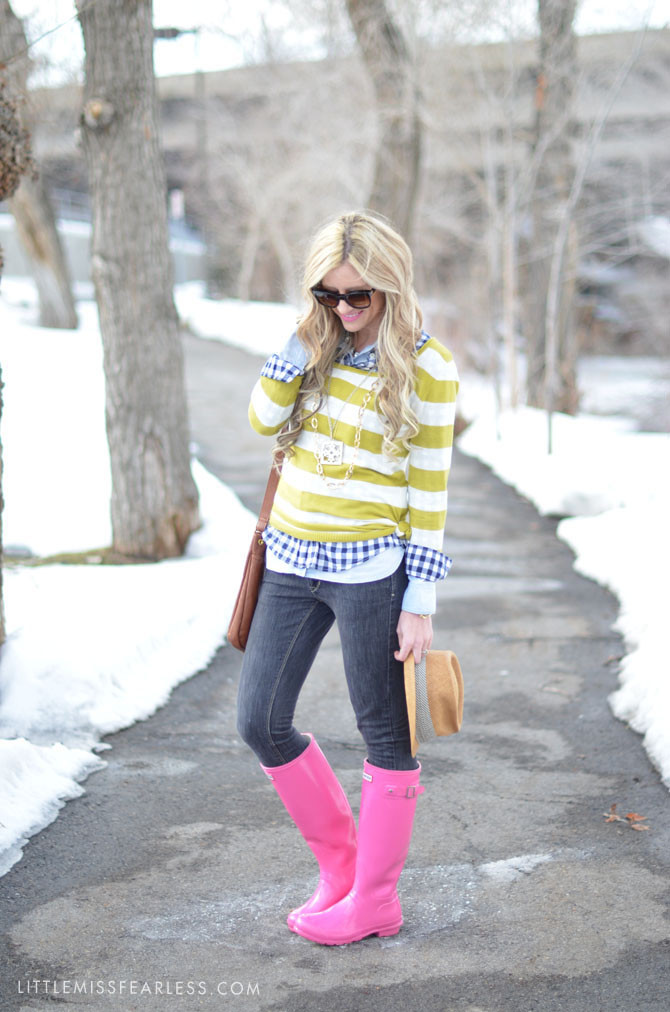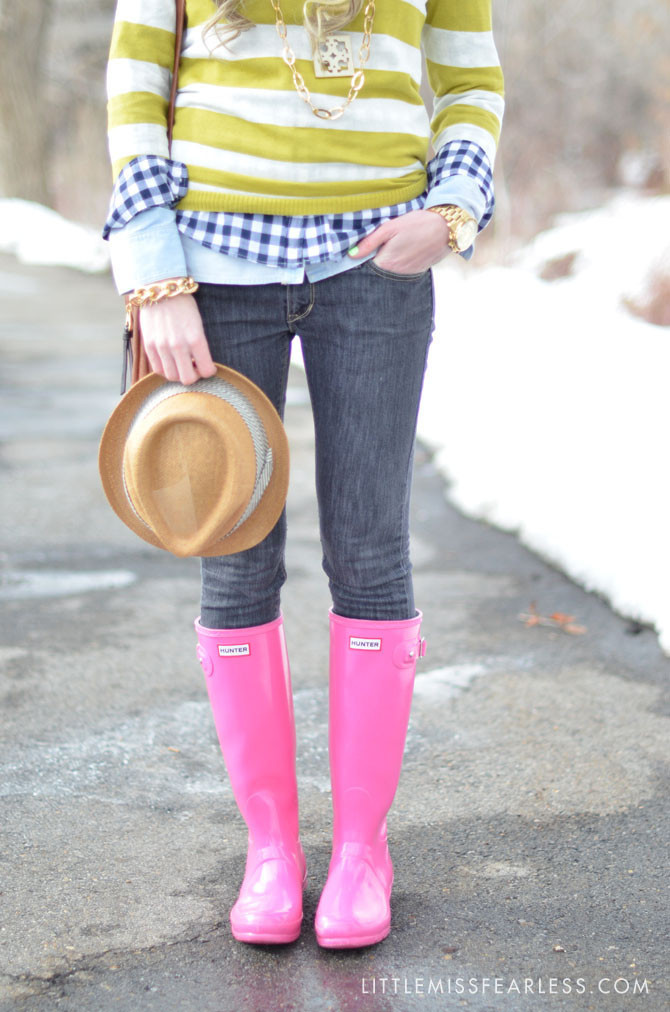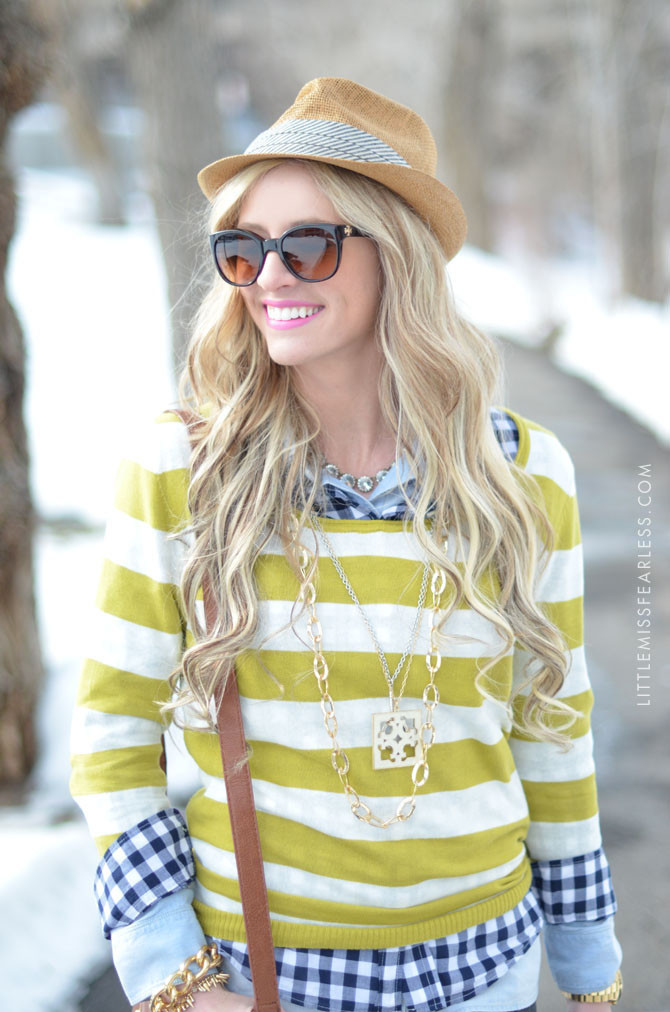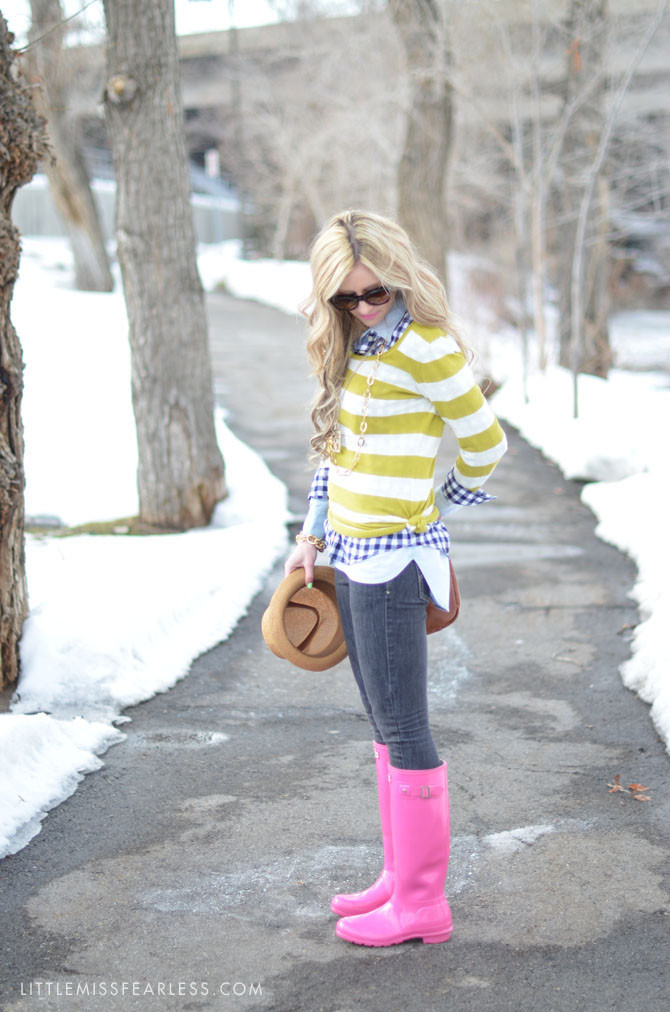 I know what you're thinking…ENOUGH with the pink Hunters!
These are my go-to winter boots, especially this year since we've had so much snow. And now that we're more than halfway to spring, I can't get enough of bright pink.
(Sigh.)
It's a troubling combo.
Get excited for another great giveaway (hint: dresses) coming to you Monday.
To see if you won the Lemons and Lace giveaway, go
here
.
Thanks for stopping by!
xo