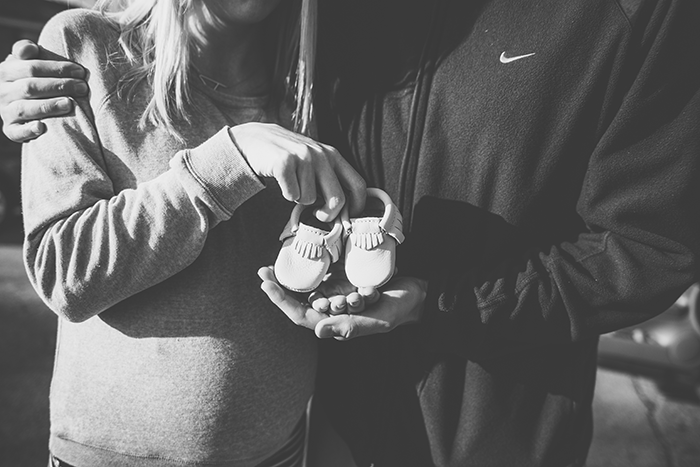 This post has taken me months to write. For a journey that perpetuated all of 2015, I've found it hard to summarize. What you didn't know is that Matt and I started infertility treatments in January 2015 that eventually led us to begin In Vitro Fertilization (IVF) in April. What I didn't know was how much it would affect my self image.
Many of you probably caught on to my hints here and there that I was going through a personal struggle, but I had a really hard time wanting to broadcast it. I realize there's no standard for how people deal with their personal issues. Some people are comfortable sharing all the details, some are not. I'm more of the reserved type, but while I knew I could potentially find comfort from others by opening up, I couldn't seem to bring myself there. I saw this challenge as an imperfection, a flaw, a major shortcoming that no one could relate to. It's funny how people appear flawless and resilient online (or on social media). And while I knew better than to think like that, everything I was seeing in my blogosphere made me believe pregnancy comes easy for most, and I was the exception. The imperfect one. The only imperfect one.
If you're already familiar with IVF, then you know it's a long, emotional process with seemingly endless doctor's appointments—mostly consisting of ultrasounds, needles and blood draws—that quickly cause you to start feeling like a lab experiment or human pin cushion. None of it feels normal. Most of the time I felt grateful that I even had the option to do IVF, but I didn't expect to have such a hard time staying positive.
My Self Talk During IVF (Apr – Jun)
I thought my insurance would be sympathetic and try to make this easy for me. Do these people have feelings?!
Ok, I have to give myself shots, but I can't keep this schedule straight. Which medicine is which? What if I mess this up?
Wait, I have to give myself the shots?! They trust me to do this?
Shots. Every. Single. Day. First in the abdomen for several weeks, then deep in the glutes, twice on Tuesdays. I have no choice but to get over my fear of this.
I'm so grateful for Matt.
What will I do if this doesn't work?
If only I weren't so flawed.
Sobbing. In a bathroom stall at work. Again. Try not to let anyone know.
Why don't I have more faith? What on earth is my life about anyway?
You've heard that saying, "Confidence is silent. Insecurities are loud." I wanted to cover mine up; pretend they didn't exist. And one way to do that was to stop sharing my life… on my blog, on Instagram, in personal relationships. So I slowly began to distance myself from just about everyone—going completely MIA online between September and October. I couldn't look at Instagram for fear that I would continue comparing my weaknesses to everyone else's strengths. The irony is, IVF worked for us. On July 6 I found out I was pregnant. But my internal struggle was far from over.
My Self Talk During Early Pregnancy (Jul – Oct)
I can't believe I'm pregnant. What if I don't stay pregnant? I'm afraid I'm going to jinx this.
I could share my story, but they'll just see my imperfections and pass by because they're not inspired. Perfection is what inspires people. Don't we all just want to be perfect?
How can I be happy and share this news when I know there are people like me still struggling to have a baby? (I know, wasn't I just saying no one can relate?)
I've worked hard for this, but I don't feel deserving. There are women who are much better than I am who deserve this so much more.
Some people will never get to experience pregnancy. I feel unworthy. Why me and not them? Life is so unfair.
My blog readers don't want to hear about this. They want to be inspired.
I don't feel like taking pictures. People are going to judge me, my weight gain, my appearance. They don't know what is really going on.
I was a twisted, emotional wreck. My self talk was berserk—thinking one self-deprecating thought then contradicting it with another. But, the truth is, things work out how they are supposed to work out. Matt and I hadn't been "trying" for years, but we hadn't been preventing either (just long enough to know we should probably get some help). I just always figured it would happen naturally when it was supposed to happen. But even when it didn't happen naturally, my current circumstances were what they needed to be for me to have a chance at pregnancy through IVF. Just like all the right pieces aligned to bring Matt into my life when I least expected him, the right pieces were aligning to bring this little baby into my life. And I'm finally in a peaceful place where I can see the struggle for what it was and accept it.
As I'm sitting here writing this, I'm feeling little miracle kicks and movements in my belly. In fact, that was the first thing that started to help me move on to a healthier mindset when I reached 19 weeks. This isn't just about the struggle, it's how well I can come out of the struggle. It's the responsibility of knowing I'm one of two people this little one is going to turn to when they need help with their self talk, their self esteem, their struggles. And I want this experience to have taught me something about being better and stronger than before.
A quote that stuck with me during this journey is, "If for a while the harder you try, the harder it gets, take heart. So it has been with the best people who ever lived." (Jeffrey R. Holland)
Maybe I was meant to go through this trial so certain people would come into my life, or so I would become more mindful of the good people already in my life. I met my friend Jenica—whose infertility journey has been far longer and more heartbreaking than mine—because we were both going through IVF. She is a saint. She looks for the good in everything and refuses to focus on the bad. Being around her made me more aware of these same traits in Matt. I often take his positivity for granted and it's one of my biggest blessings. It's the good people like them that remind me I can choose my perspective. That the problem isn't always the problem itself, but the way you choose to look at it.
When I started IVF, I used to play "Fight Song" by Rachel Platten every morning on my iPhone while I mustered the courage to do my shots. I still get teary eyed when I hear it because I think of myself as a girl who can do hard things. Even if just for those few moments a day, it filled my head with positive, fighter-girl self talk.
This past fall when I finally began to find peace, I started listening to "What I Never Knew I Always Wanted" by Carrie Underwood. It reminds me that I didn't realize how much I wanted a baby until I found out what I'd have to go through to get one. And I'm so glad I went through it. I'm so grateful I fought for this. In a way, I'm grateful I had to fight for it because it has forever changed the value I put on the opportunity to be a mom. It has changed the way I look at everything that requires hard work, even when it may come easy for other people. I hope that perspective will always guide me through the hard times to come so I can face each challenge with more courage and less fear. The world needs more of that.
Gender Reveal
We're so excited to be welcoming a baby BOY to our family in March! I couldn't be happier to have more Matty in my life.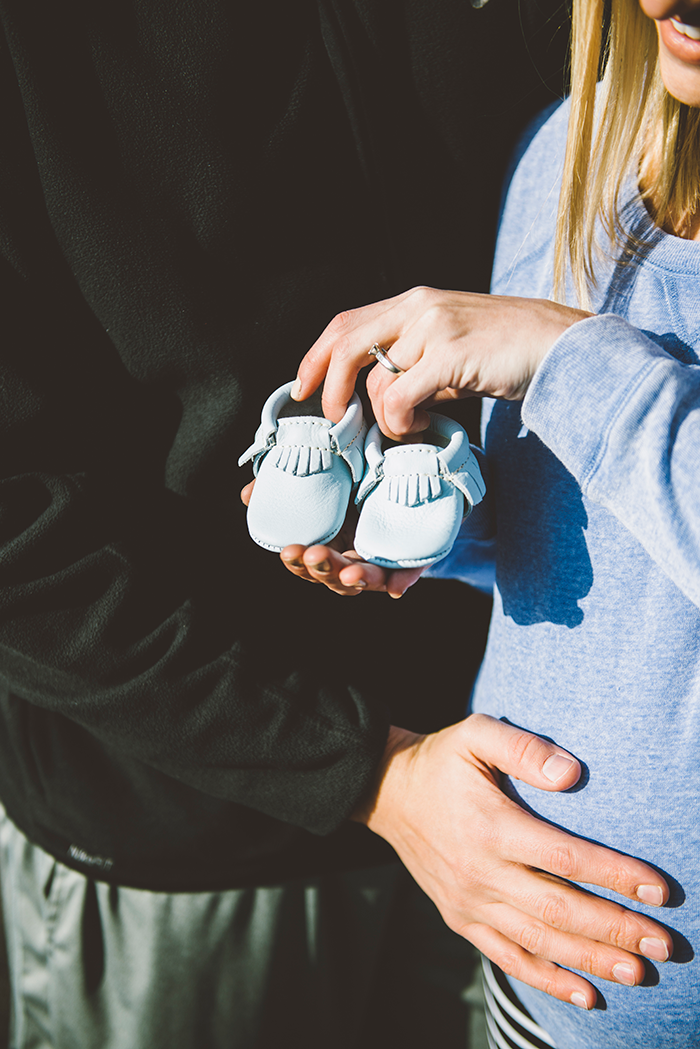 Thank you, as always, for reading.