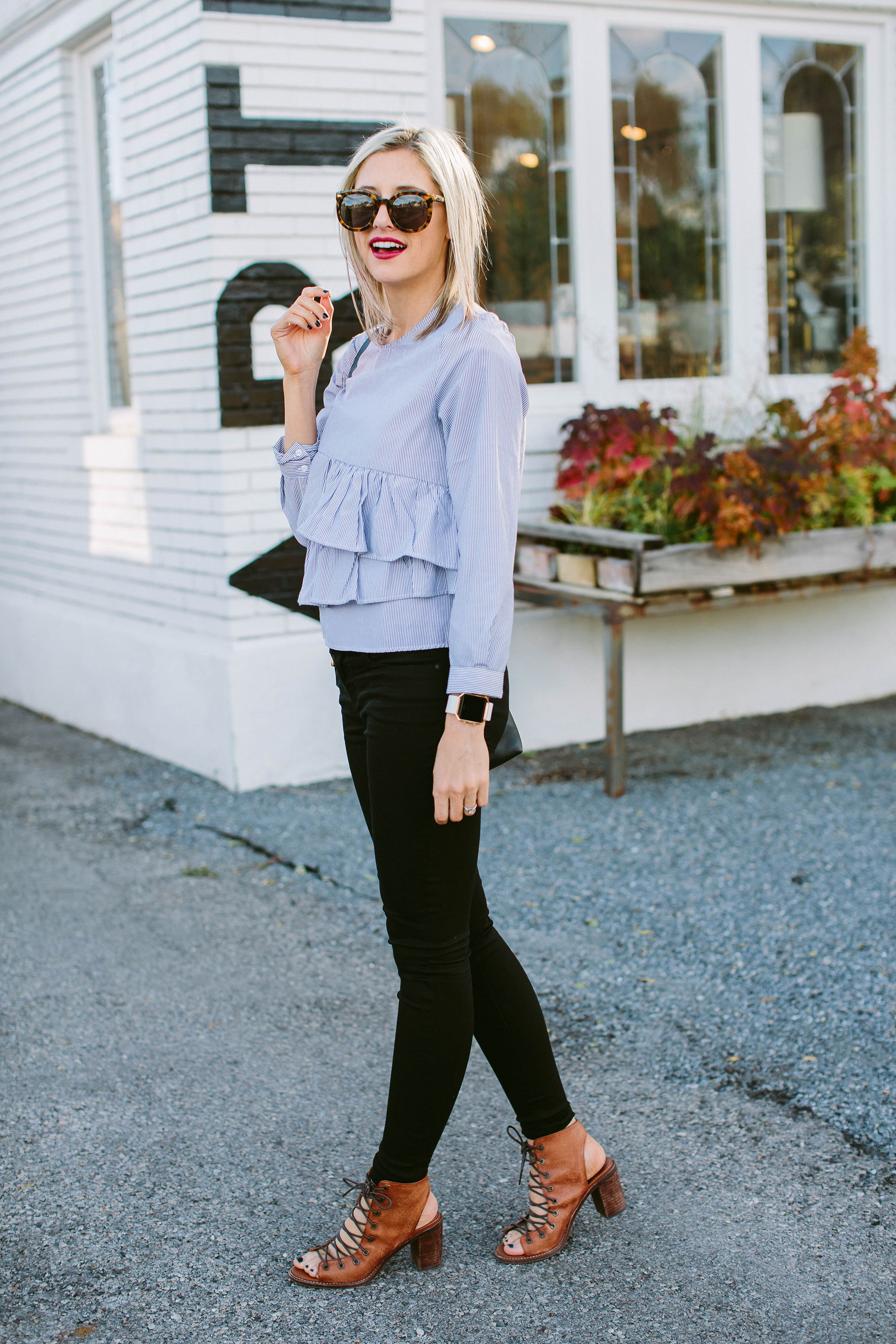 Late Summer 2008.
I was newly married, starting fall semester as a new communications major, and had just landed my first internship in public relations at a major advertising agency in Salt Lake City.
It was also the time I first discovered Anthropologie.
Our offices were located right next to a large, outdoor mall, the kind that's warm and captivating in the summer, but freezing and a bit disenchanting in the winter.
I remember my first time crossing the street with my coworkers to get lunch there and feeling so grown up. I was a young, creative professional. And I couldn't wait to dress like it.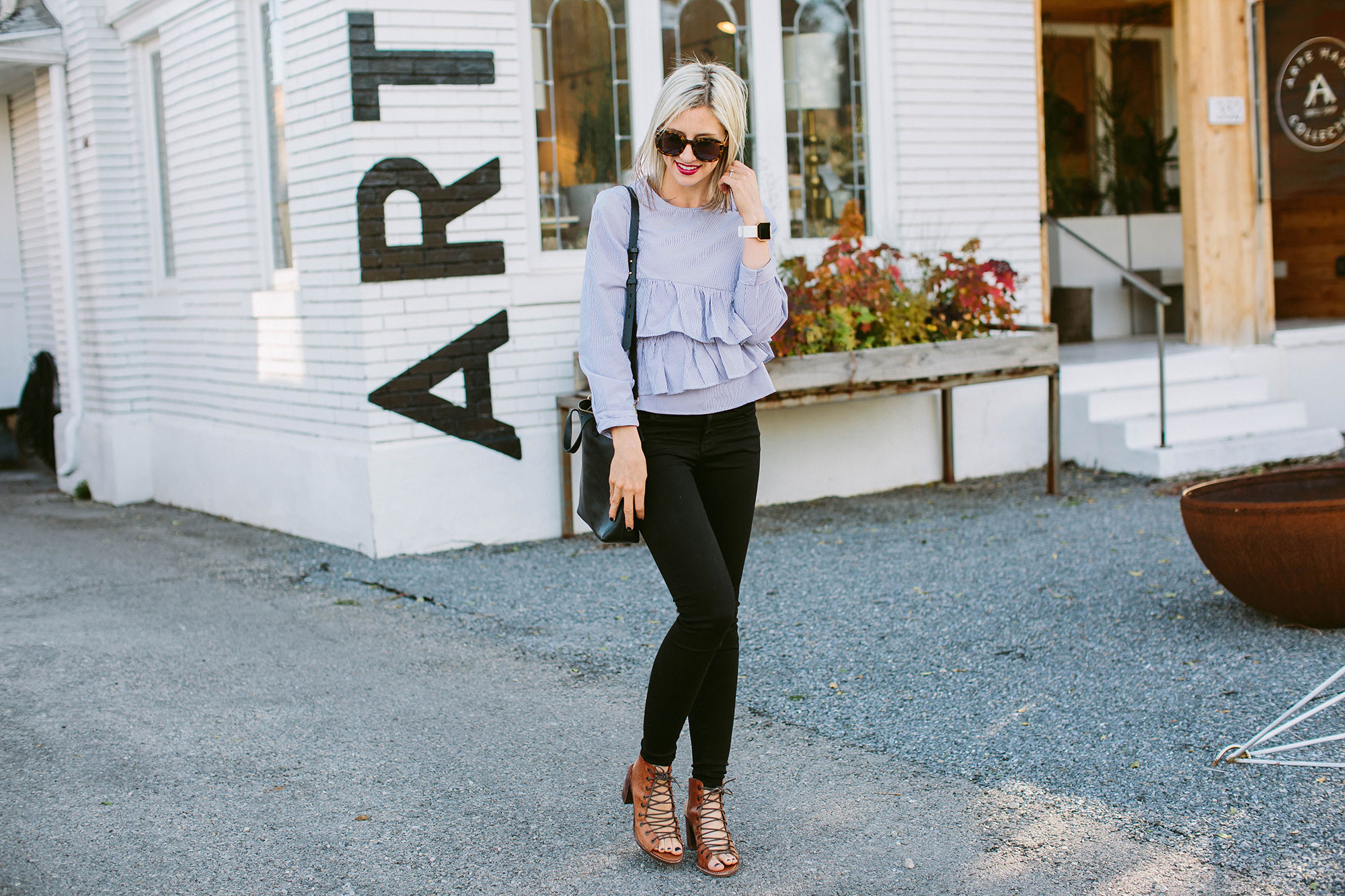 Working late hours quickly became common for me, and I didn't mind because I was seeing myself for the first time as a career girl. The thought of creating myself from scratch was energizing and I wanted to perfect every aspect of my personal brand.
But more than the work I stayed late for, I remember the aroma of Volcano candles and Abercrombie cologne (Matt's go-to at the time that made me weak in the knees) as I walked from the building to my car. The summer air was hot, daylight still present, and I was constantly lured across the street to shop the blissfully unique Anthro threads before heading home.
The truth: I couldn't afford it.
The lie: I needed all of it.
This is when my love for creating unique outfits truly began. I had never shopped anywhere with so many one-of-a-kind pieces. I saw myself differently when I wore Anthro clothes. I received endless compliments and, with each purchase, loved building a brand new me.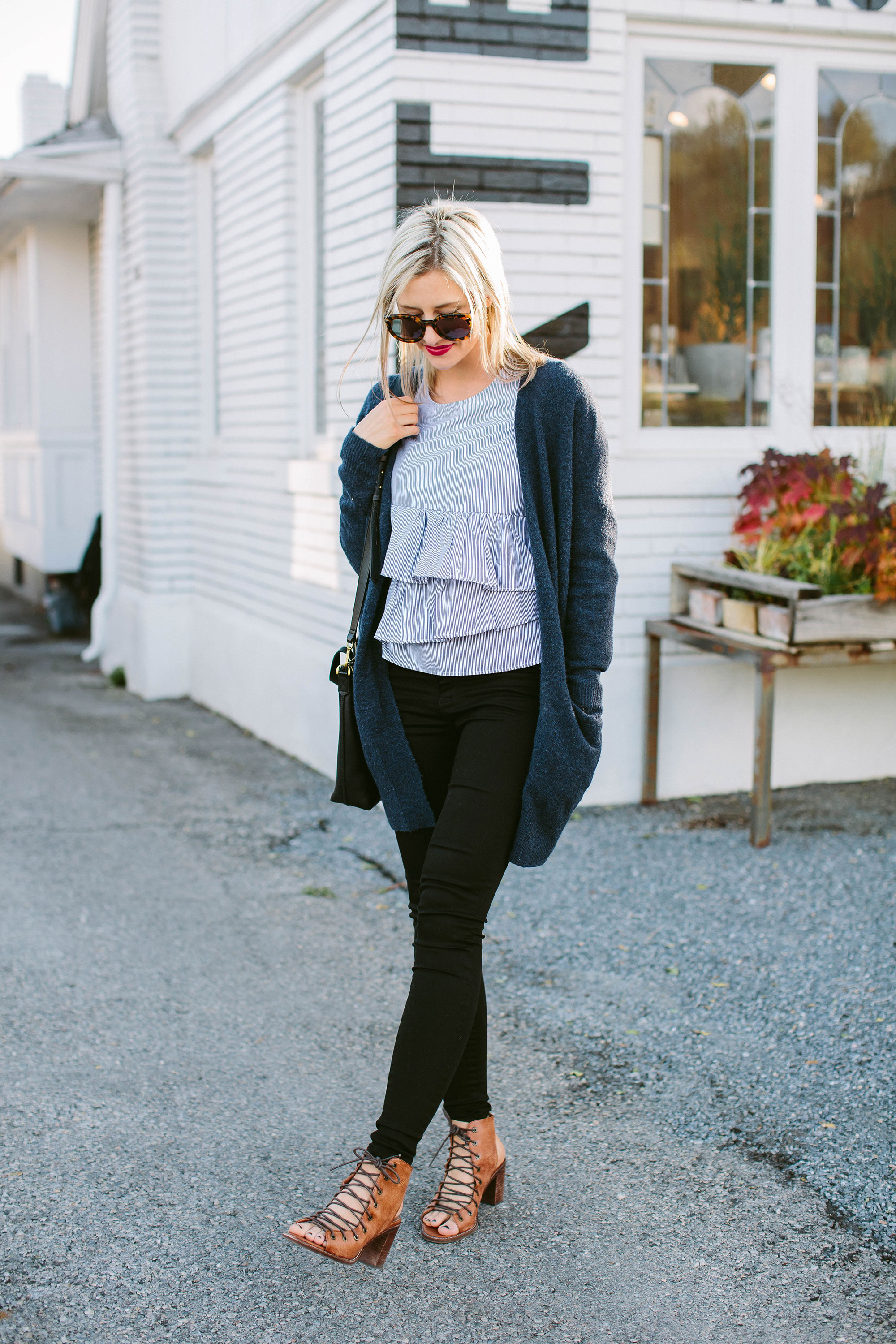 Fast forward 9 years.
Hundreds of blog photos taken, thousands of items purchased (and returned), tens of thousands of dollars spent, a new baby, a new purpose, a new focus, and my wardrobe is ready for a change.
Not just my wardrobe, but the entire way I approach shopping, dressing and presenting myself.
As I've been working through all the things that have held me back for so many years — the perfecting, the numbing, the self-criticism — I realized I'm not only ready to let go of my fears of not being enough, but I'm ready to align my whole life around my top values.
And overspending, over-accumulating, over-dressing aren't my top values. They're not even on my list of top 100 values.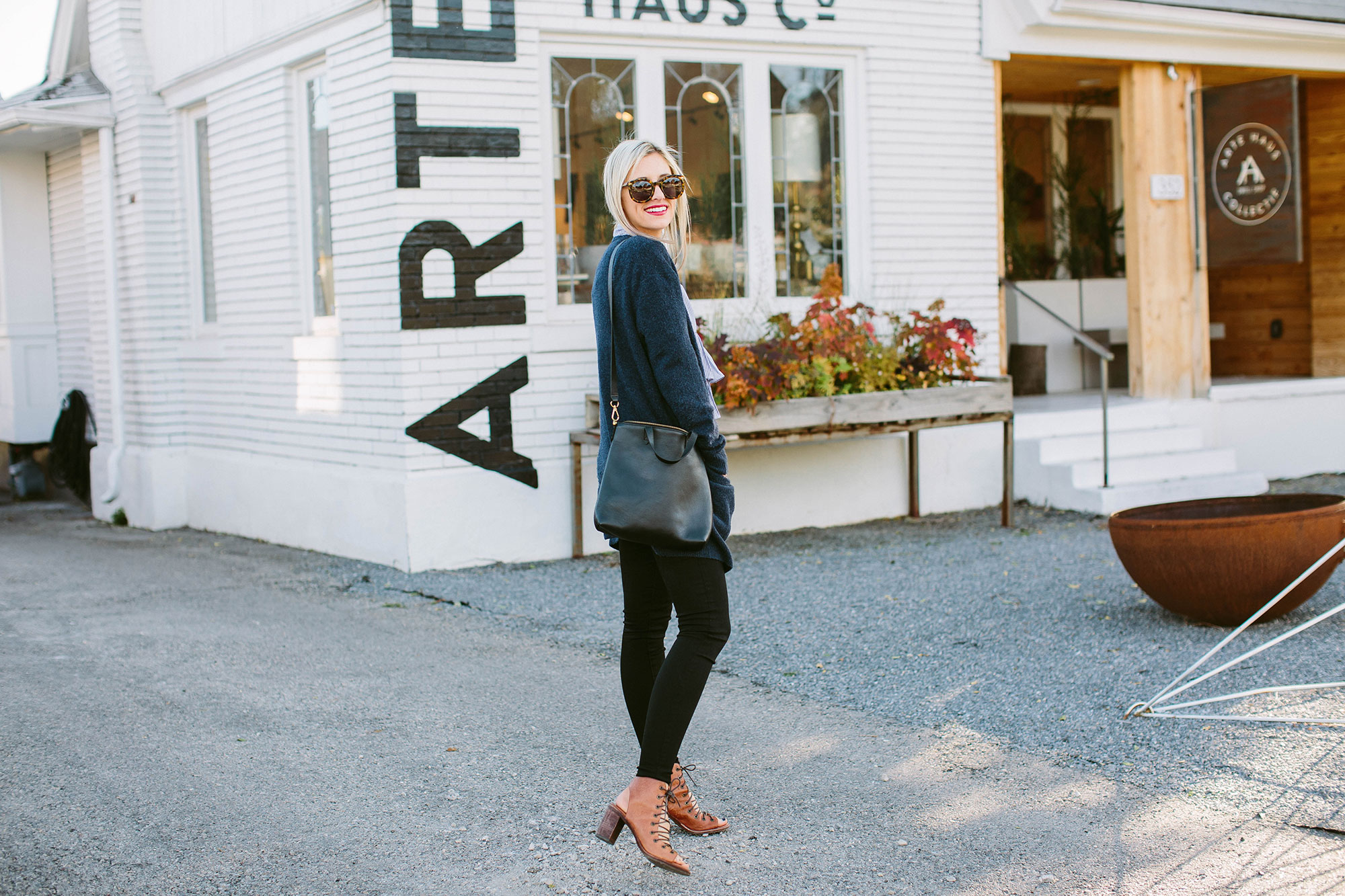 So what does this mean?
It means the capsule wardrobe is my new best friend.
Inspired by the minimalist lifestyle, Who What Wear explains the capsule wardrobe as "a mini wardrobe made up of really versatile pieces that you totally love to wear." Each season (spring, summer, fall, and winter), you clear your closet except for a set number of pieces to be in your capsule wardrobe.
For most, the golden number is between 30-40 items, but it varies by season.
Your capsule collection is made up of a combination of items you already own and love to wear, as well as new, quality items that you can shop for once a season.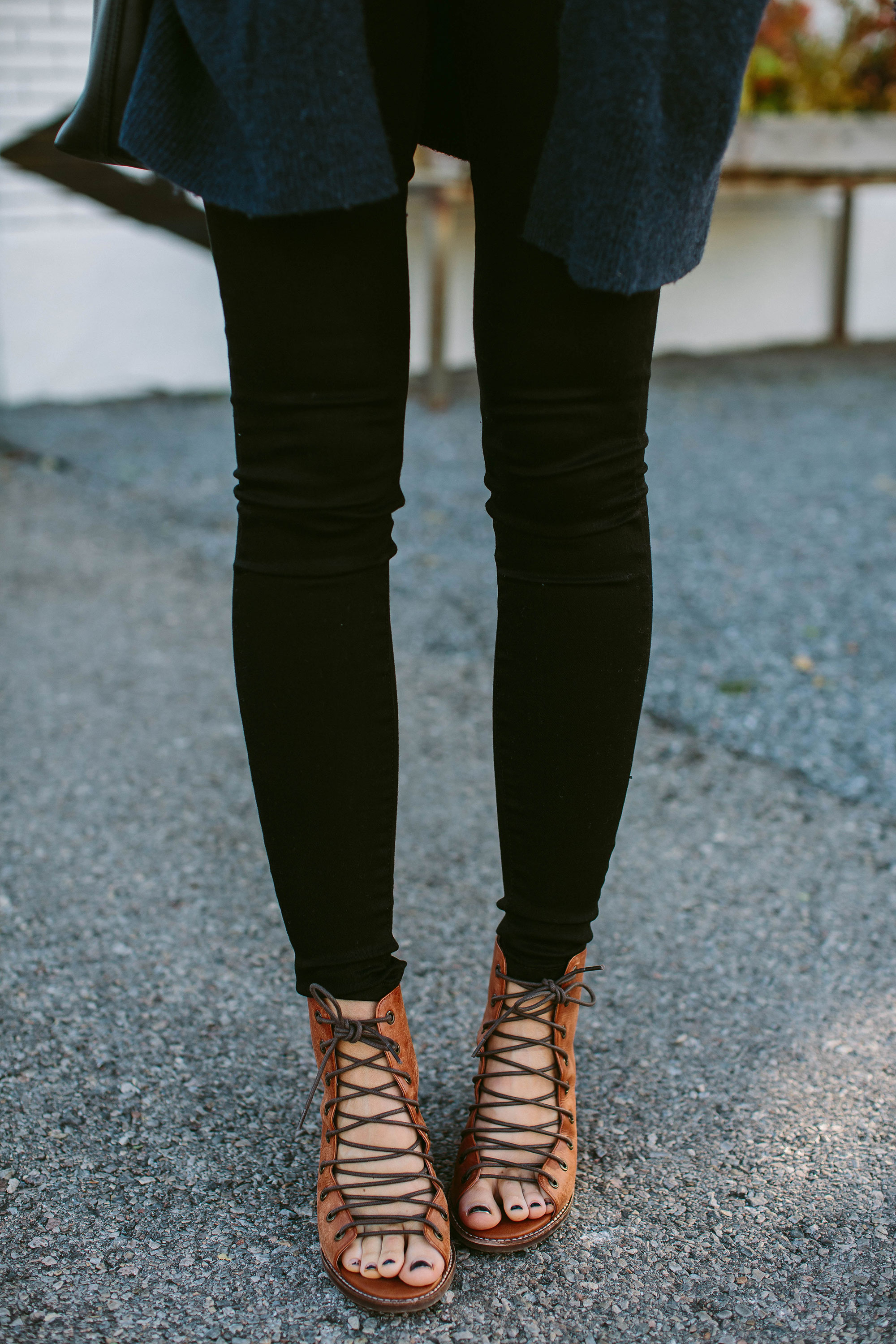 What's that you say about 30 items?
As a fashion blogger, the thought of narrowing my wardrobe down to 30 items nearly gave me a panic attack. I remember a phone conversation with my friend Lauren a few months ago when she first introduced me to the idea. I knew then that a change was coming, but I never expected it to include this.
For better or worse, my approach to style the past 5 years consisted of three things:
Buy unique, regardless of price or quality;
Maintain an enviable color selection (inspired primarily by J.Crew catalogues to which I attribute the majority of my uncommon color pairings); and
Save everything! You never know when you might need it for an outfit shoot < insert eye roll here >.
Not only did this method completely confuse my personal style (buying and wearing outfits just "for the blog" yet not in my every day life), but it forced me to live in fear of ever parting with my purchases.
I can't tell you how many times I've gone to list something on eBay and stopped myself for fear that I'd regret it as soon as I saw someone else wearing the item I had just given up.
I don't know if they call that "seller's remorse," but I call it scarcity mentality. And it's completely inauthentic to the person I want to be.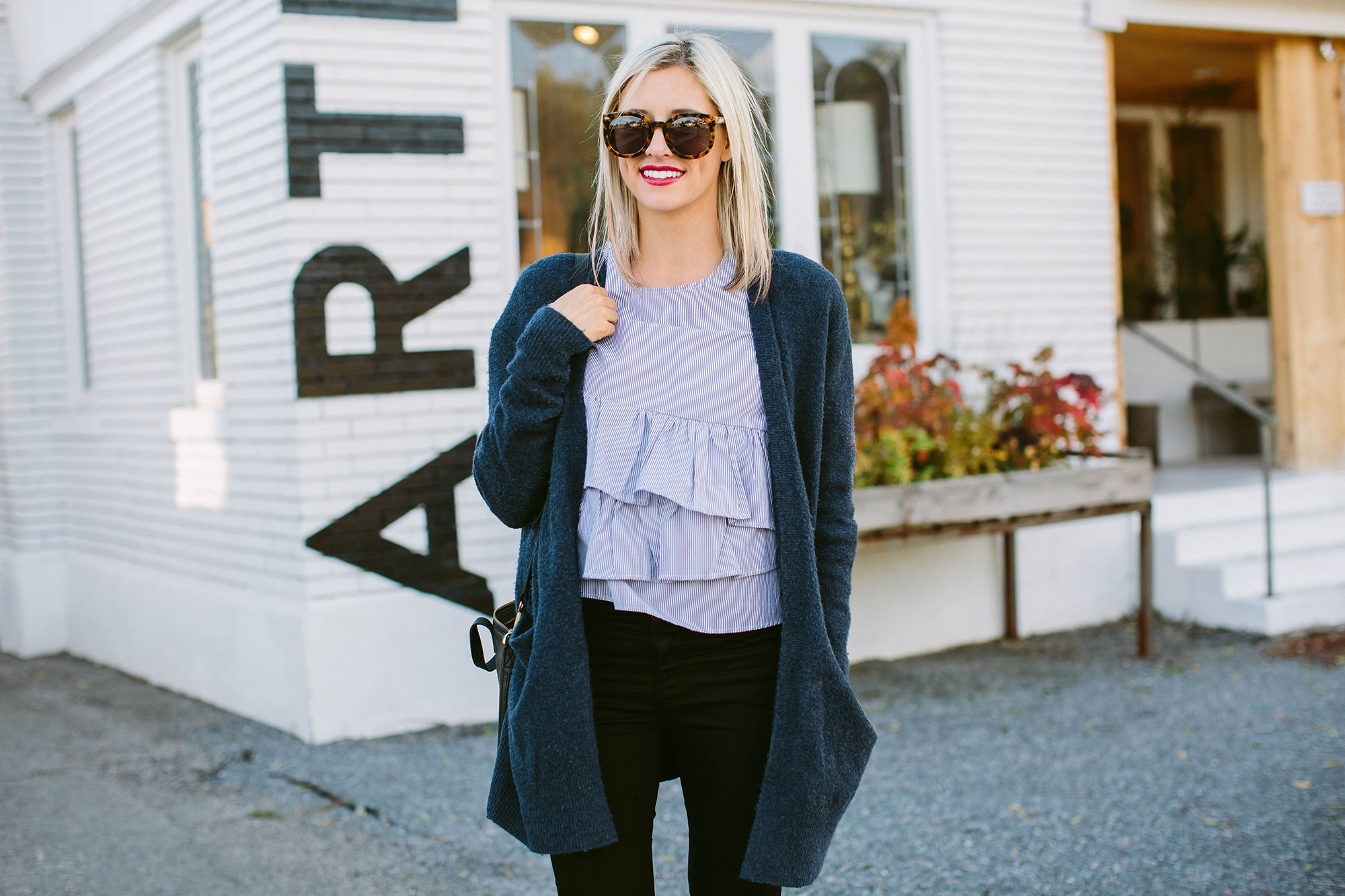 Simplify, simplify, simplify.
The capsule wardrobe is exciting for me because it's simple. It allows you to be honest with yourself about what to buy, what you'll actually wear, what you really need, and eliminates the chaos of overconsumption. Simplicity always breeds creativity for me and a capsule wardrobe is exactly the foundation I've been needing to start showing up with authenticity (one of my top 5 values).
This is just the beginning of where the fashion side of my blog is heading. In future posts, I'll be sharing:
How I'm letting go of the clothes I never wear (and how you can, too);
How to build your capsule collection;
What's in my fall capsule wardrobe;
How to transition your capsule wardrobe for winter; and
Best places to shop for quality (and affordable) capsule wardrobe staples.
I'd love to know what else you're interested in regarding simplifying your wardrobe or your shopping habits.
And don't be shy. I can spend and shop with the best of 'em. But I'm excited to share how practical — and still fun! — a capsule wardrobe can be.
Have you heard of the capsule wardrobe? Ever considered it, but afraid to take the plunge? Let me know what you think in the comments!
WHAT I'M WEARING