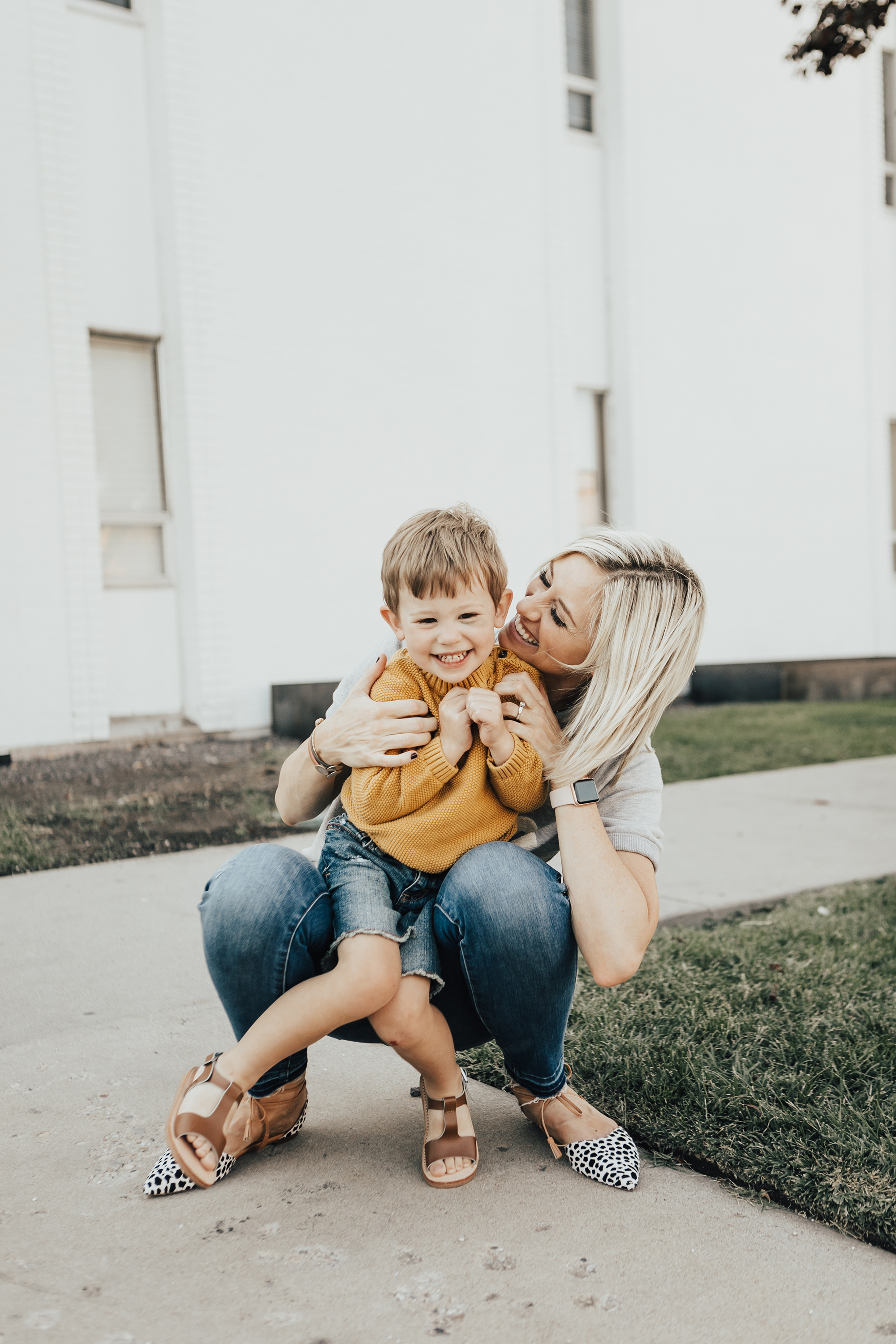 The other day I was hanging out with Benj in our living room. He was grabbing his toys and piling them on one half of the couch deemed as his "fort" (all the cushions get removed each morning).
Me: Whatcha doin' Benj?
Benj: Stuff. People stuff.
Me: People stuff?
Benj: Mmyeah!
This is life with Benjamin at two and a half years old! So many funny things to write down every day. I can barely keep up. This stage has it's share of tantrums and frustrations, but I wanted to let you in on the joy that comes from some of our most ordinary moments.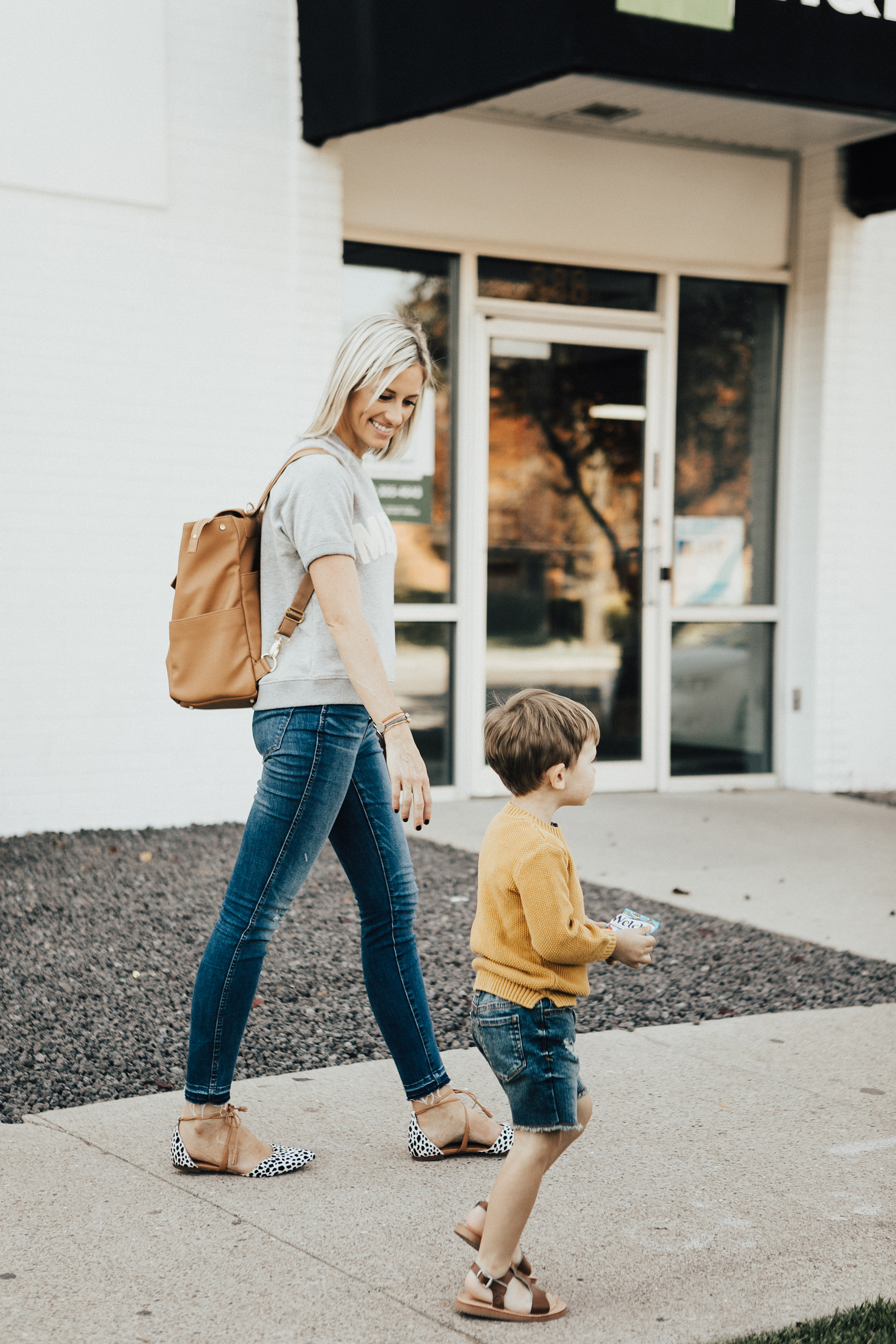 Every evening at 5:50 pm the sprinklers turn on in our backyard. First it's his shirt (which he needs help removing). Then it's his pants. And inevitably his diaper. He runs butt naked through the sprinklers, screaming and laughing in excitement. It lasts about two minutes and he ends up on my lap in a bath towel shivering. I want to remember these moments forever.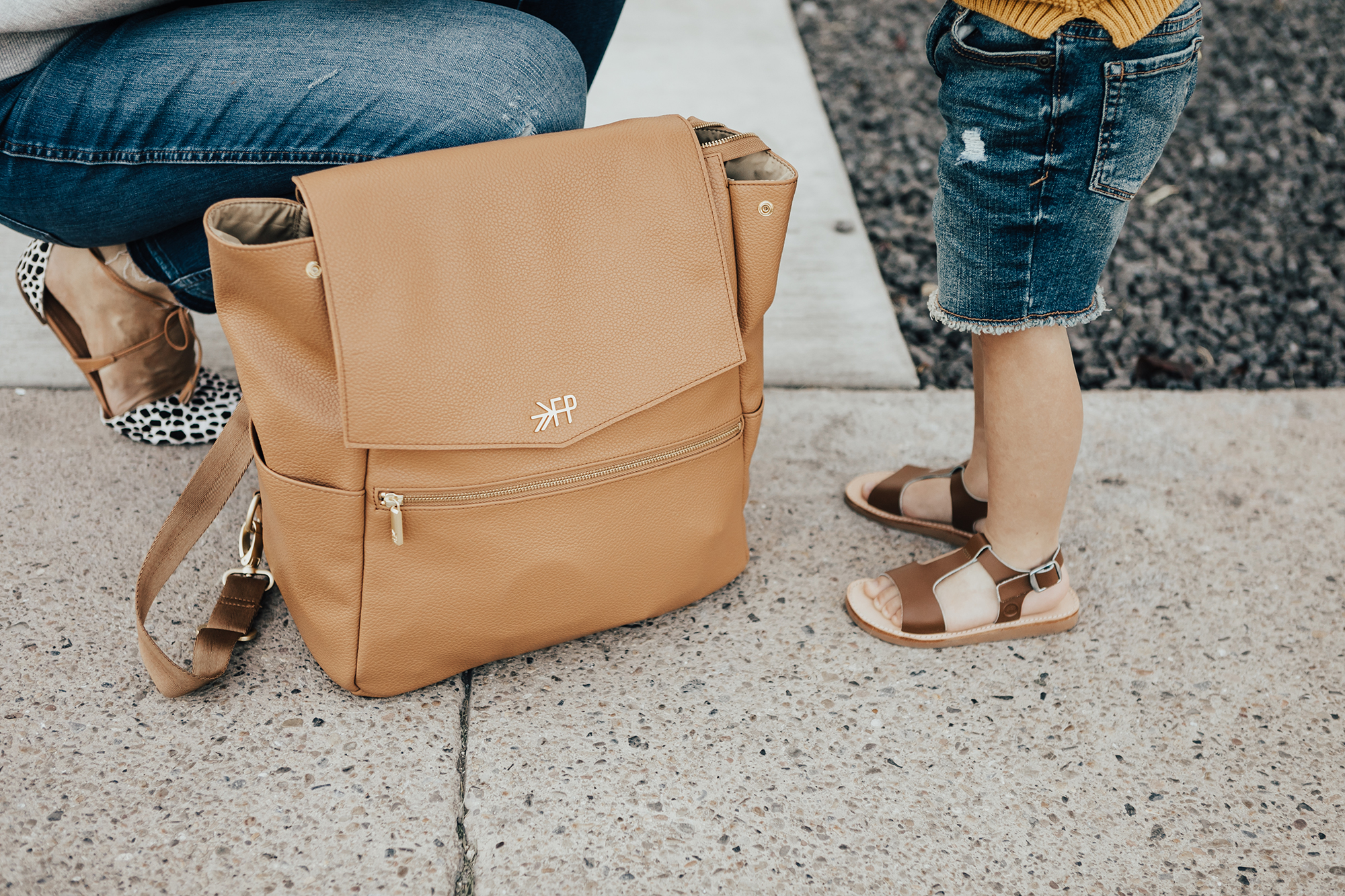 Benji's tolerance for different kid shows and movies has expanded a lot in the past 6 months. We used to watch only Charlie Brown, Caillou and Sing, but now it's Peppa Pig, Elmo, Mickey Mouse Club House, Frozen, Coco and others.
Whenever a character in any one of these shows gets hurt or is sad, Benji walks over to me with his brow curled and a pouty lip and says, "Mommy hold you!"
He's super (over?) sensitive to others' feelings. I'm 99 percent sure it comes from me, but regardless, it's pretty cute to see how he deals with his emotions.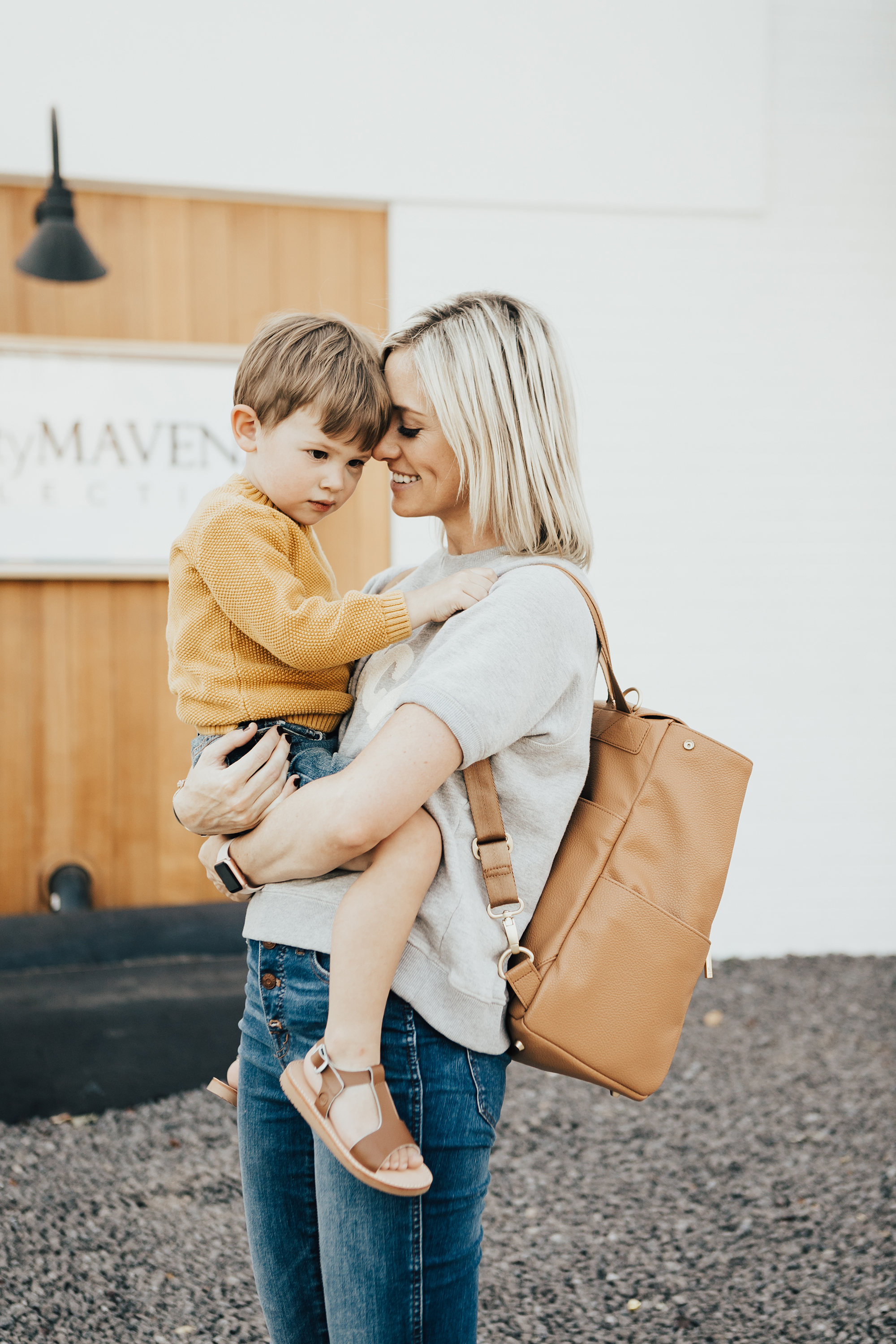 Benji always stalls when it's time for bed, but we have a pretty set routine. We sit in his rocking chair and sing a few songs, play "whoa" where he stands up in the chair and I rock it while he tries not to fall off, then I carry him to his crib.
The other night, he beat me to the chair and I jokingly sat in his lap. He LOVED it. And now every time he takes a nap or goes to bed he says, "Mommy sit on you!" His little arms hugging my waist—while I try not to crush him ?— just make my heart melt!
We sometimes read 5-Minute Peppa Pig stories at bedtime and recently read one about Peppa's trip to the grocery store with her family. They check items off their shopping list as Peppa helps to put them in the cart.
Benji loves to count the items and after we read, "4 apples, 3 bananas, 4 onions…"
Benji goes: ONIONNNS? YUCK!
We have no idea where he got it, but he says it anytime we say the word onions. It's so funny.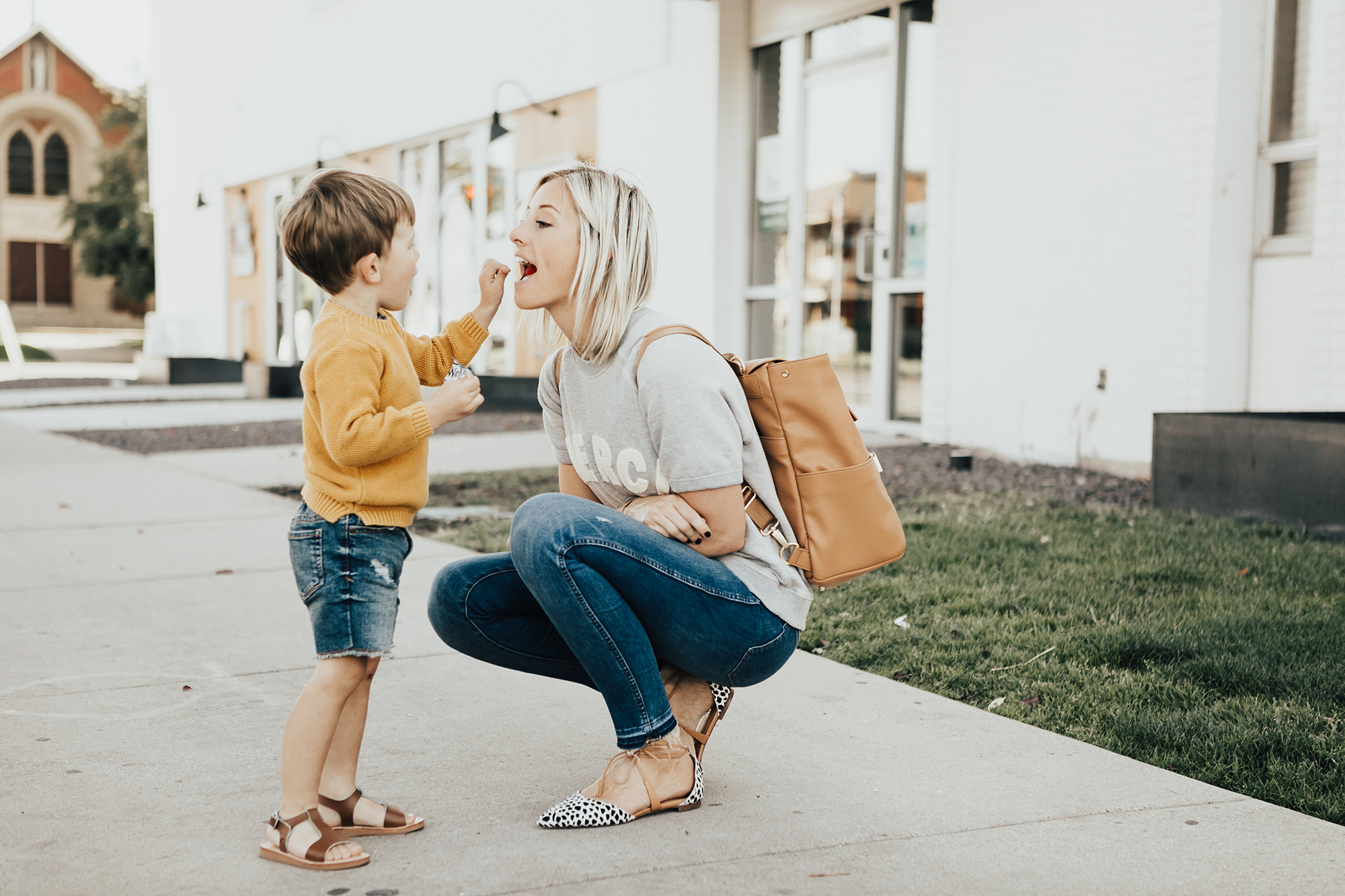 Perhaps my favorite part of this stage is how much he loves to sing.
He's quickly learning the words to every song he hears and I don't have enough space on my phone to capture all the videos I want to take to help me remember the sound of his tiny (and sometimes big) voice.
During my time off this summer, we spent a lot of time listening to The Greatest Showman soundtrack in the car. He always wanted to listen to A Million Dreams and calls the shorter version of it "the baby one." He knows the words now and because that song has special meaning to me, hearing Benji's innocent little voice sing "a million dreams are keepin me awake," makes me burst with joy.
If I could freeze any moment from the past 2.5 years with him, this would for sure be one of them.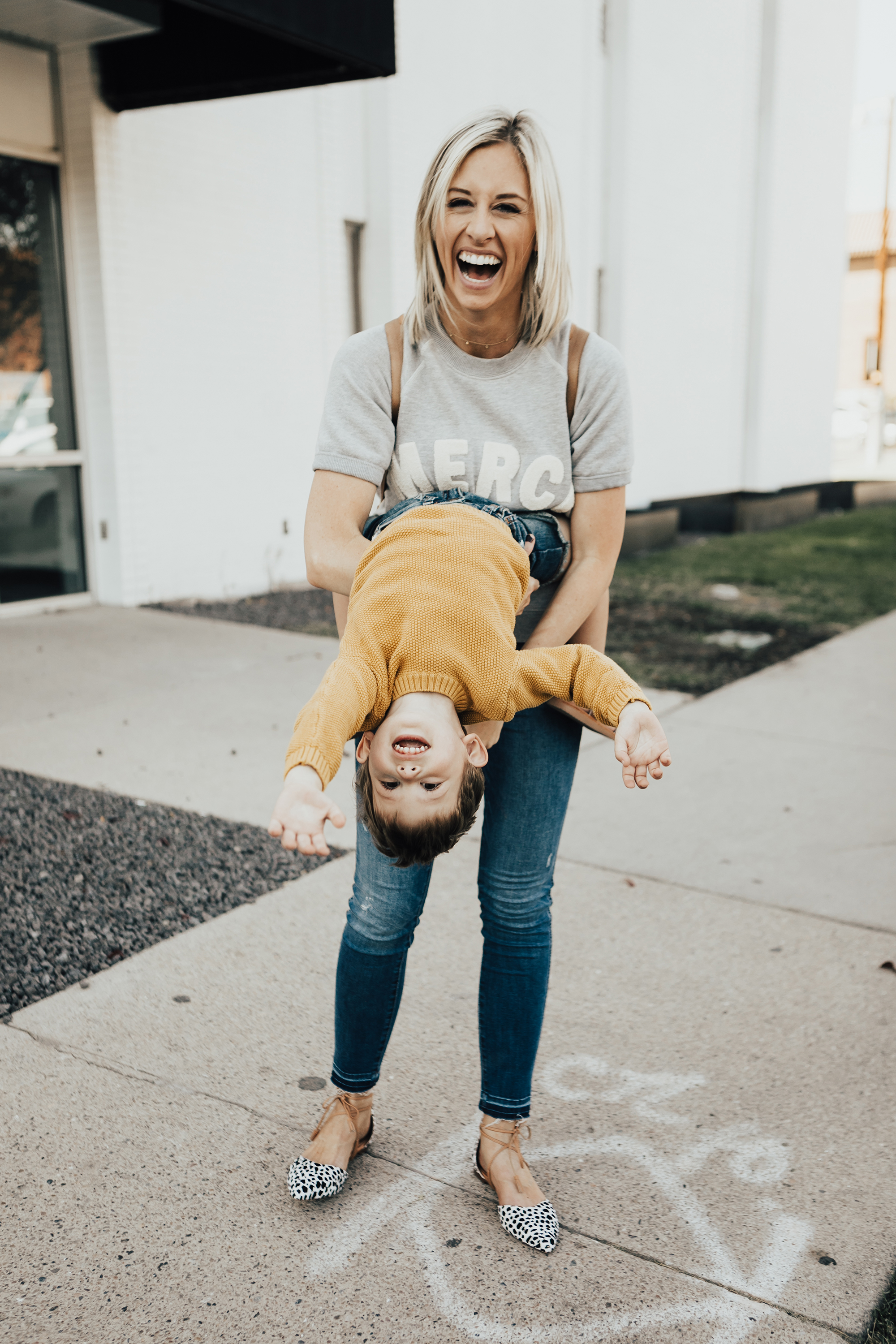 This blog post and these pictures don't even begin to capture how amazing real life is with him every day, but I hope you enjoyed a little glimpse inside. We're learning a lot about compromise, patience and helping him find his voice to tell his stories.
Even on the most exhausting days where clear communication is lacking, I am SO grateful to be his mom. He lights my light! I feel like the luckiest lady in the world.