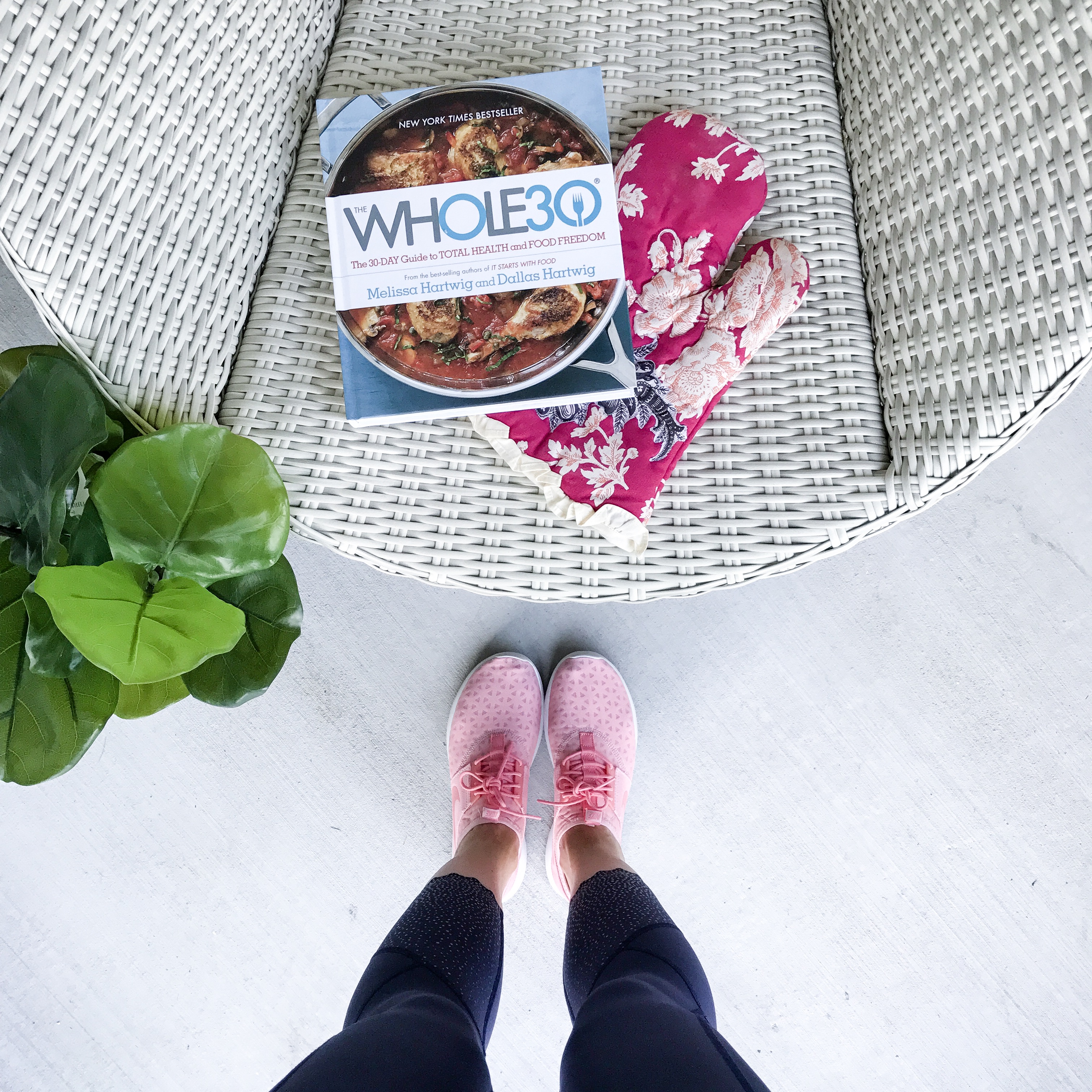 On Monday I'm starting The Whole30. I first heard about it three or four years ago and at the time, the first thing that stood out to me was no carbs (except potatoes, vegetables and fruits). I couldn't imagine following a diet so strict that brown rice wasn't allowed. I didn't give it another thought until about a month ago and here's why my mind has changed. Completely.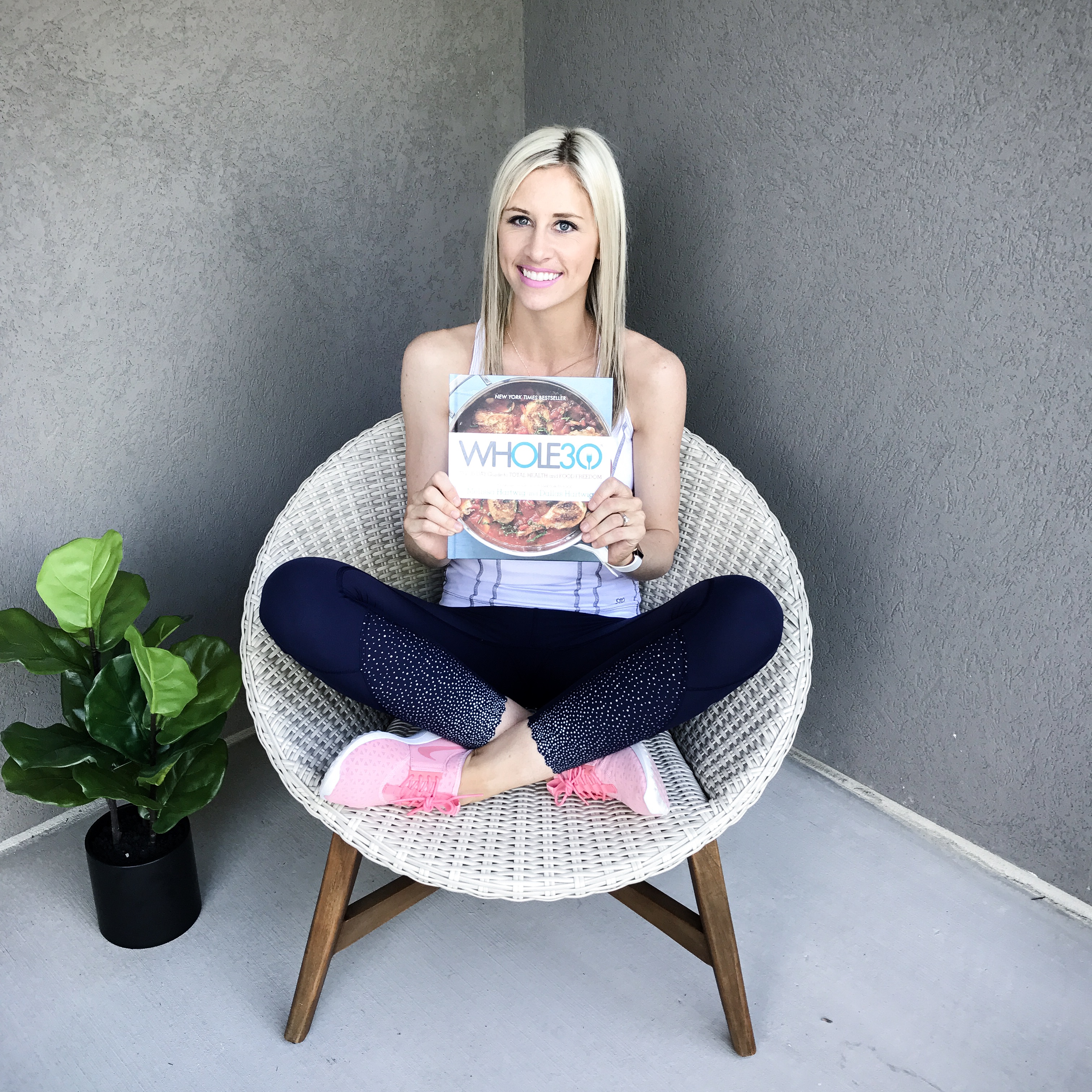 I Got Sick
In early 2013 I started having unusually painful periods. I had always had severe cramping and pain, but these were on another level. It continued until I became pregnant through IVF in 2015, but I was diagnosed with endometriosis (known to cause painful periods) in late 2013, which at least gave me something to blame even though it never seemed to be the end-all-be-all.
In the summer of 2014, however, I was regularly seeing a gastroenterologist because the symptoms I was having with my periods were also related to my gut. We did numerous tests, I tried following specific diets (FODMAP was one you can google it if you want to know more) and never pinpointed a reason for my gastric distress or why symptoms were always coinciding with my period. Neither my OBGYN nor my GI doctors could explain it and they'd constantly defer to the other to find answers. I wish I had a resolution to share now, but the only reason it hasn't been an ongoing issue in my life is because I haven't had a period in more than two years (I owe it all to pregnancy and breastfeeding).
The problem is, I weaned in March and am begrudgingly awaiting my period's return any day. I can't afford to deal with the paralysis my symptoms caused me before. Every time I had my period (my cycle was usually 23 days – short) I would miss days of work, curled up in bed with a heating pad and spending half the day on the toilet. My insides felt like they were being ripped to shreds and I'd be completely dysfunctional for 24-48 hours (every 23 days!). As a mom with a full-time job and a busy schedule, I don't know how I'd take care of Benji and get it all done while being required to stay near the bathroom all day. So, I've decided to take responsibility for the things I'm doing that may have contributed to my condition, starting with The Whole30.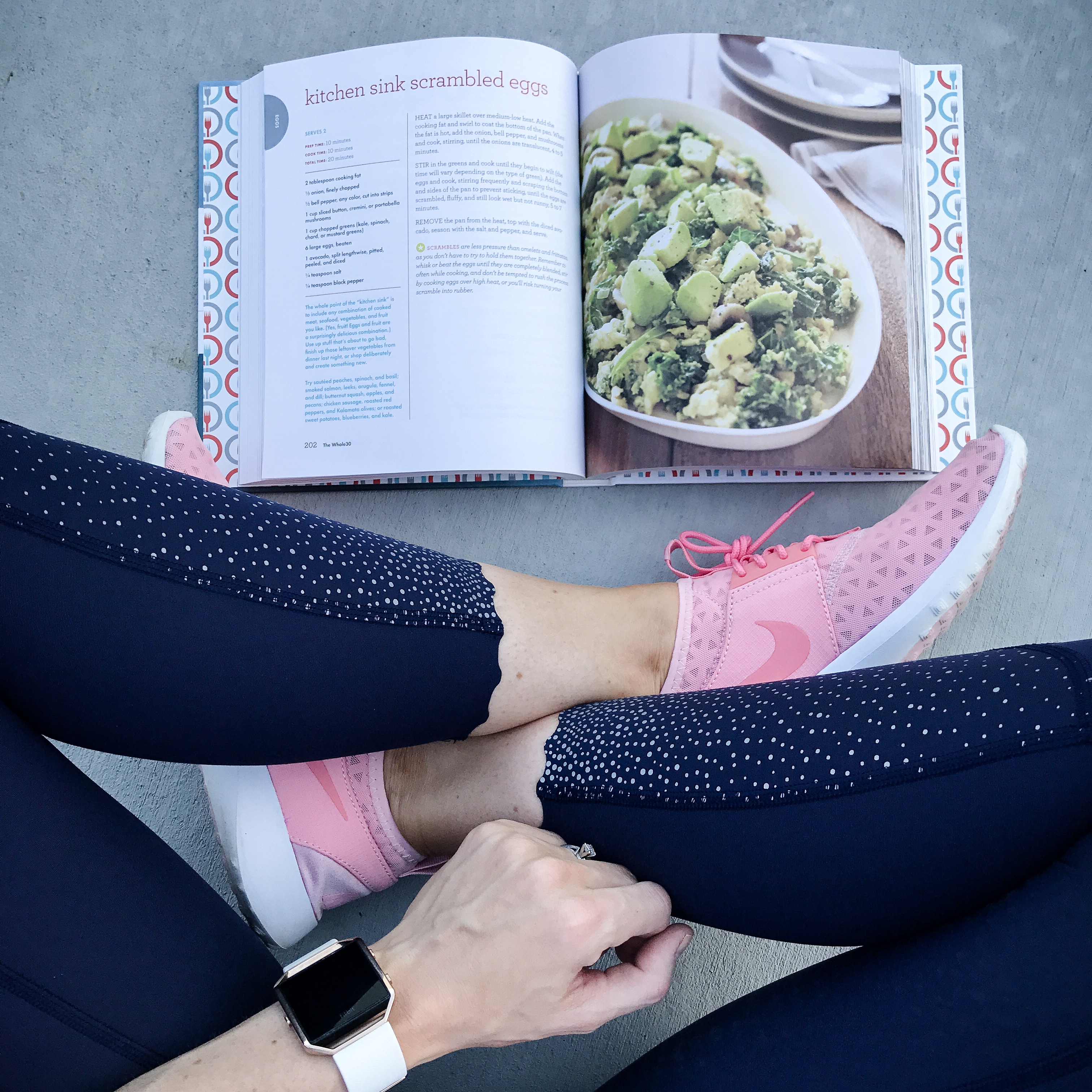 Unexplained Infertility
A few months after I became pregnant in 2015 (also "unexplained" infertility – read more about my IVF story here), I watched the documentary Fed Up on Netflix. I couldn't believe the things I didn't know about the food industry and just how confused we all are about what to eat. Every day there's a new study about what foods are good and bad. One day chocolate can cause cancer, the next day it's the cure. It's no wonder we don't know what to eat or who to trust.
I began pouring myself into other documentaries and books that followed stories of people who were "sick" and how replacing what they ate with real foods reduced the number of medications they took and reduced their symptoms if not completely curing their condition. And it made so much sense to me. Why? Our western, Americanized diets are built on foods that AREN'T FOOD. They're highly processed, genetically modified, tampered, man-made "foods" that our bodies do not know how to handle. It's leading to obesity and "unexplained" health issues of all kinds. We turn to doctors to give us quick-fix medications, we turn to fad diets that lead us to believe our conditions are caused by the excess weight alone, and we ignore the root of the problem.
We don't eat REAL food.
Why The Whole30
I'm doing the Whole30 because it's all about whole, unprocessed foods that deliver the nutrients our bodies were meant to survive on. It's closely aligned to the Paleo diet. I believe my condition is a direct result of a poor diet, and although I preach healthy lifestyle, exercise and moderation, the one area I've always struggled with is eating whole, natural foods. Like anyone else, it's only half my fault. The processed foods we eat (fast food, candy, soda, etc.) are scientifically designed to make us crave more of them. They're made with hidden sugars and chemicals we can't even pronounce that make us addicted. Some of us become obese from overconsumption, some of us face other complications not visible on the outside, but we're all affected.
Throughout my infertility journey I became more aware of just how many women struggle with unexplained infertility. It is astounding! I certainly can't claim it's all caused by what we are or aren't eating (I'm no expert), but what if that's the case for the majority of us? Wouldn't you want to know?
I hope to have more children someday, and while I've been lucky to have IVF as an option, there's always a part of me that wants to try the odds at getting pregnant on our own. The Whole30 could be my starting point. The springboard to resetting my relationship with food, putting me back in control of how I nourish my mind and body, and saving me from a future of unnecessary sickness and pain. I intend for my Whole30 to go beyond 30 days.
Follow Along
I realize that's a big, lofty statement I just made. But I believe it. I didn't come up with this overnight. It's been years of educating myself and searching for answers. This is the one that passes all my BS meters. Because it just makes sense.
I'll be sharing regular updates about my journey on my blog and social channels. Feel free to follow along via the hashtag #fearlesswhole30.
If you've tried Whole30 before, I'd love to know how it made you feel and why you tried it.
If you haven't, join me! Listen to It Starts with Food on Audible or ask me any questions you have!
I'm excited for this challenging journey because my health is on the line, and because I want to raise Benjamin on sustainable, whole foods that will bring him a life of freedom, health and confidence, not limitations, sickness and depression.
SHOP MY OUTFIT
nike juvenate sneakers | abion fit tank c/o {old; similar via amazon} | lululemon leggings | fitbit blaze + white band
Read my full Whole30 series: