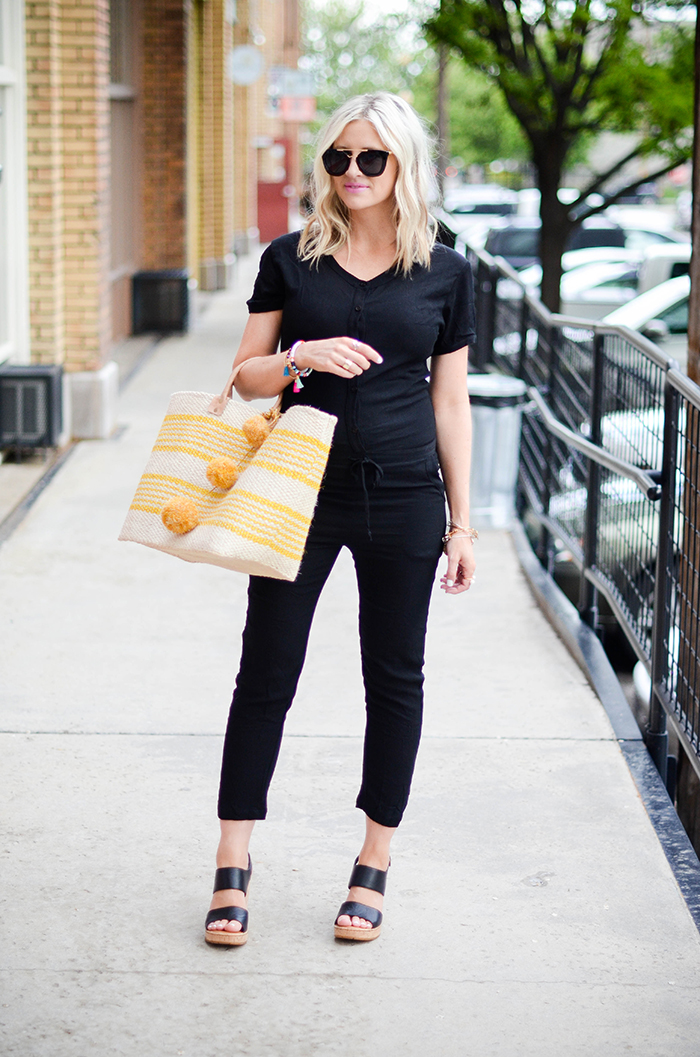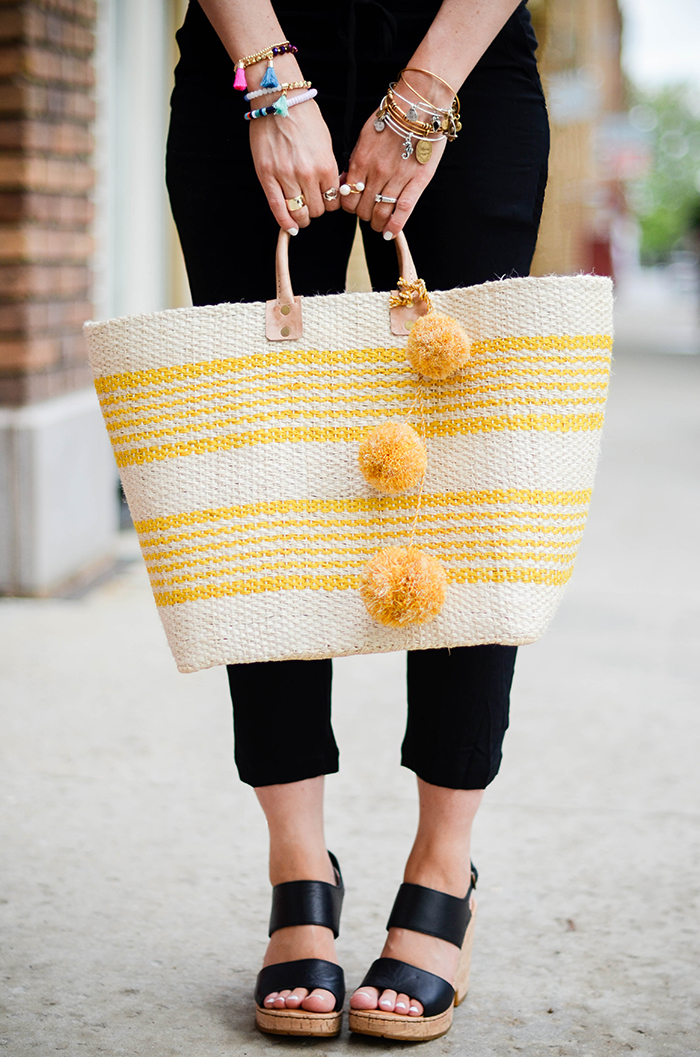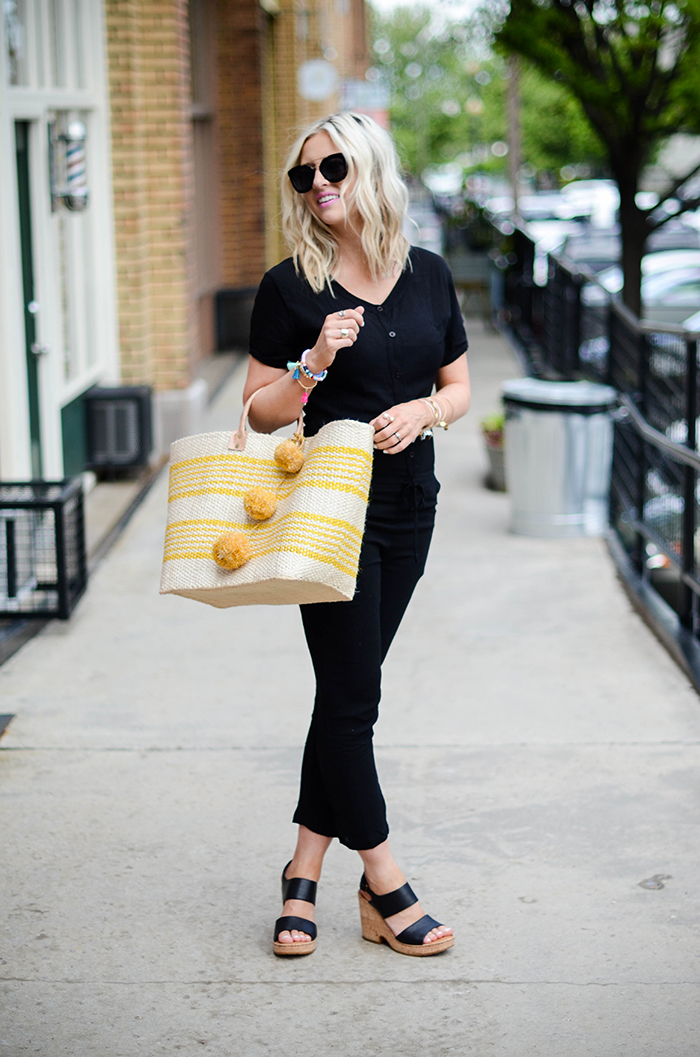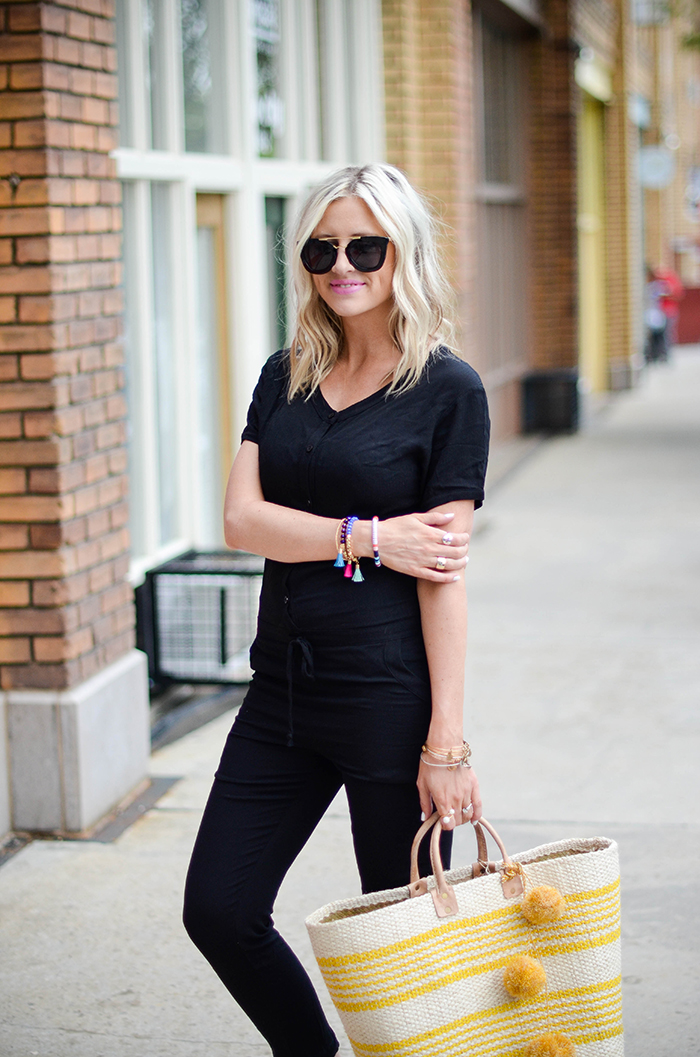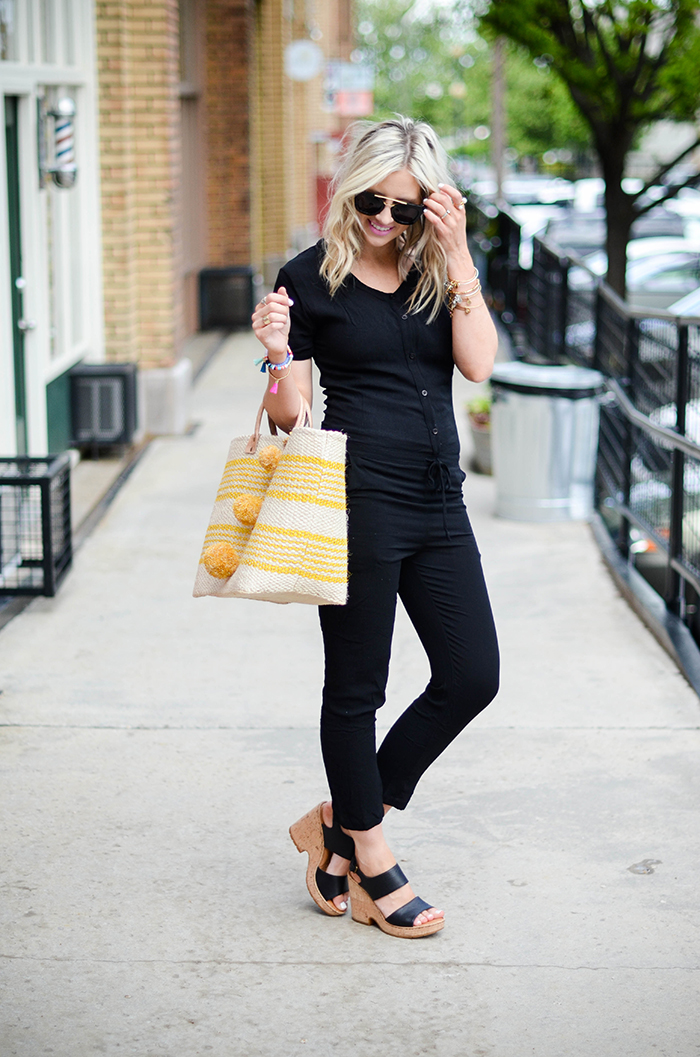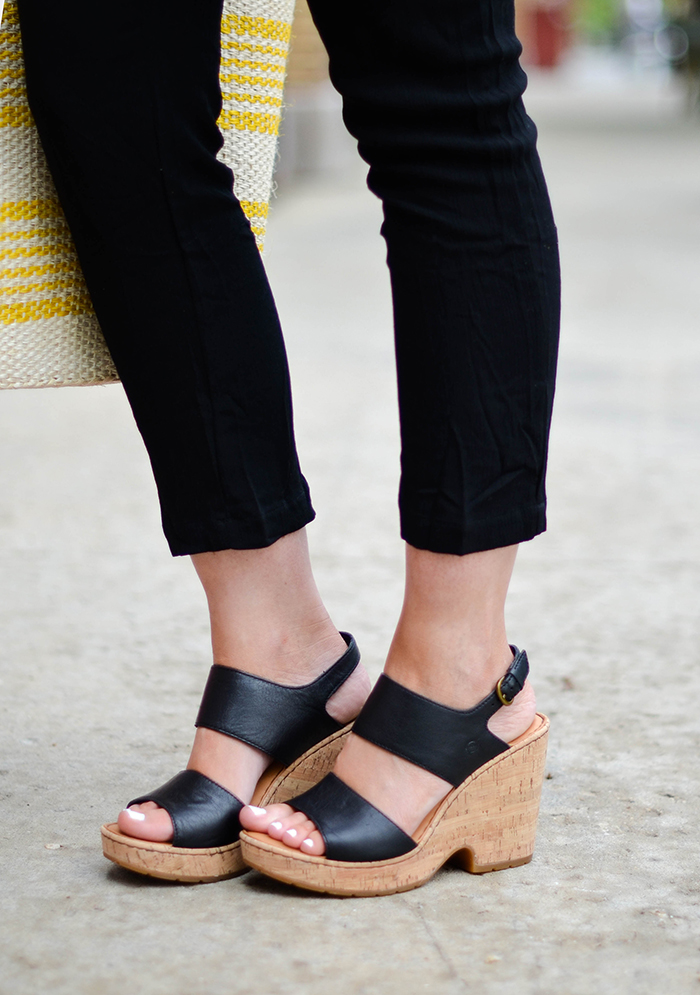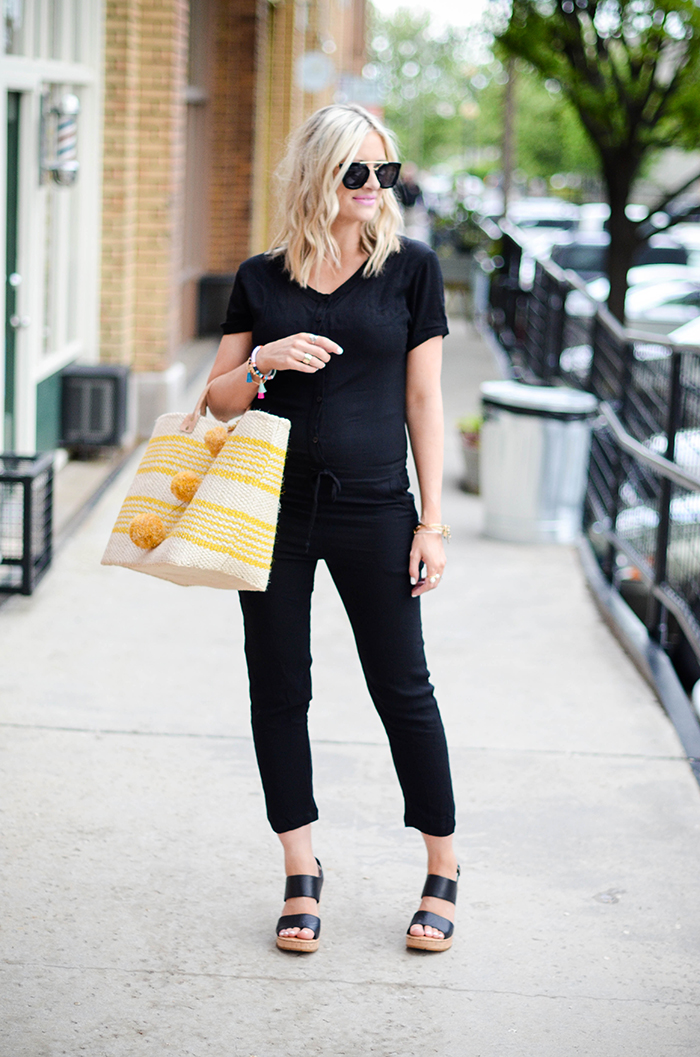 SHOP THE LOOK
jumpsuit: wildfox c/o | shoes: born c/o | bag: mar y sol | glasses: nasty gal {prada version here} | bracelets: bauble bar c/o, alex + ani | rings: bauble bar c/o, gorjana | lips: 'saint germain' by mac

On Thursday night I was putting the finishing touches on this blog post and our power went out. My computer was fully charged, but I was quickly using it for light, rather than blogging. I don't know why, but I'm still a little afraid of the dark. Actually, now that I have Benjamin, I'm a little afraid of a lot of things. I think it's mostly a fear of not being able to protect him or be there for him or something. I was clinging to Matt like a child. I needed to feed Benj one more time so I nursed him in our bed and when I took him to the nursery (LED lantern in-hand) to change him, all of the lights came back on. I was still afraid, like someone was going to pop out at me from around the corner.
Anyway, I clearly have some work to do on my fearlessness, but I think it's interesting how motherhood puts us in a whole new role of responsibility—tapping into our protective instincts—whether or not we're ready for it.
Hope you're having a great weekend!