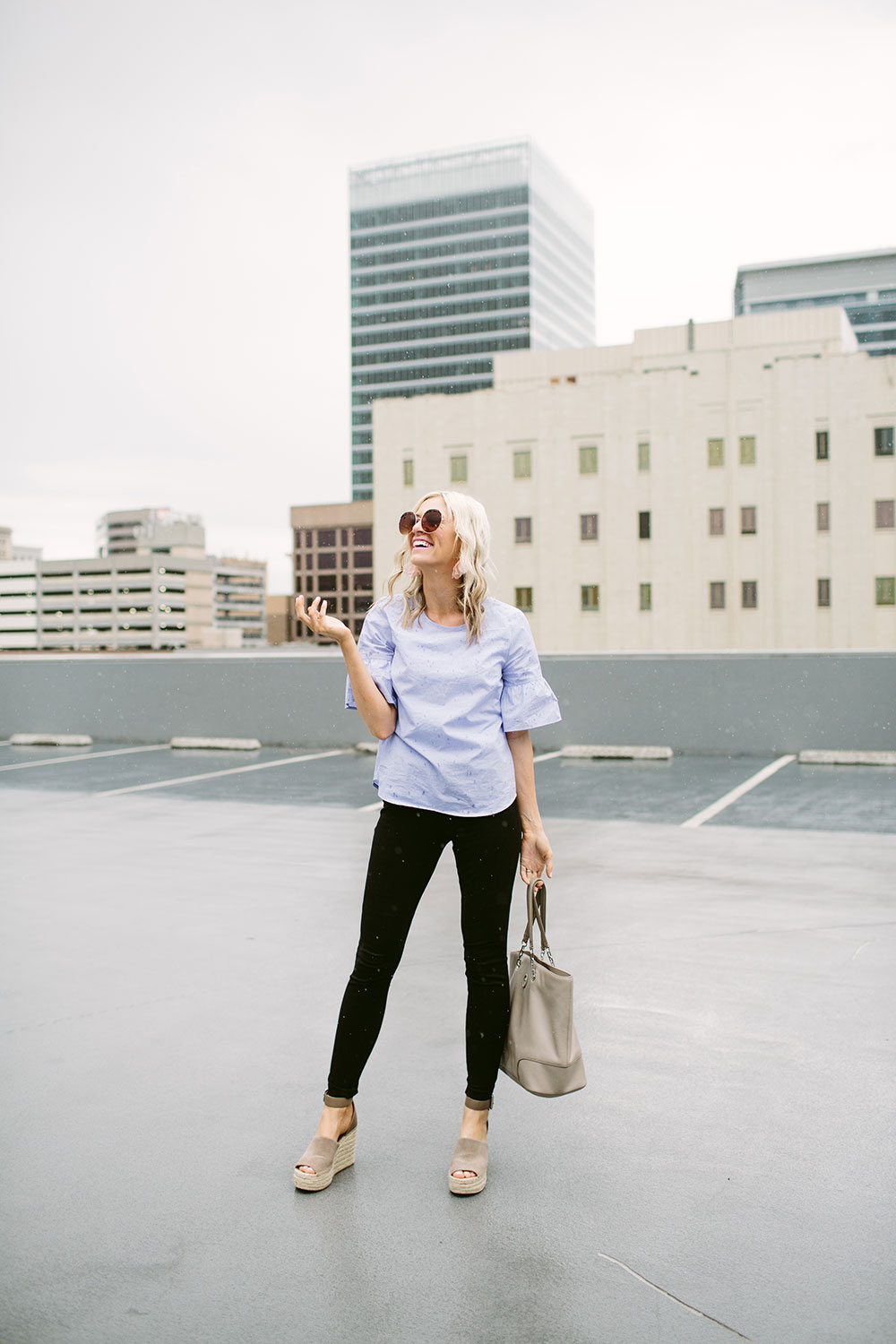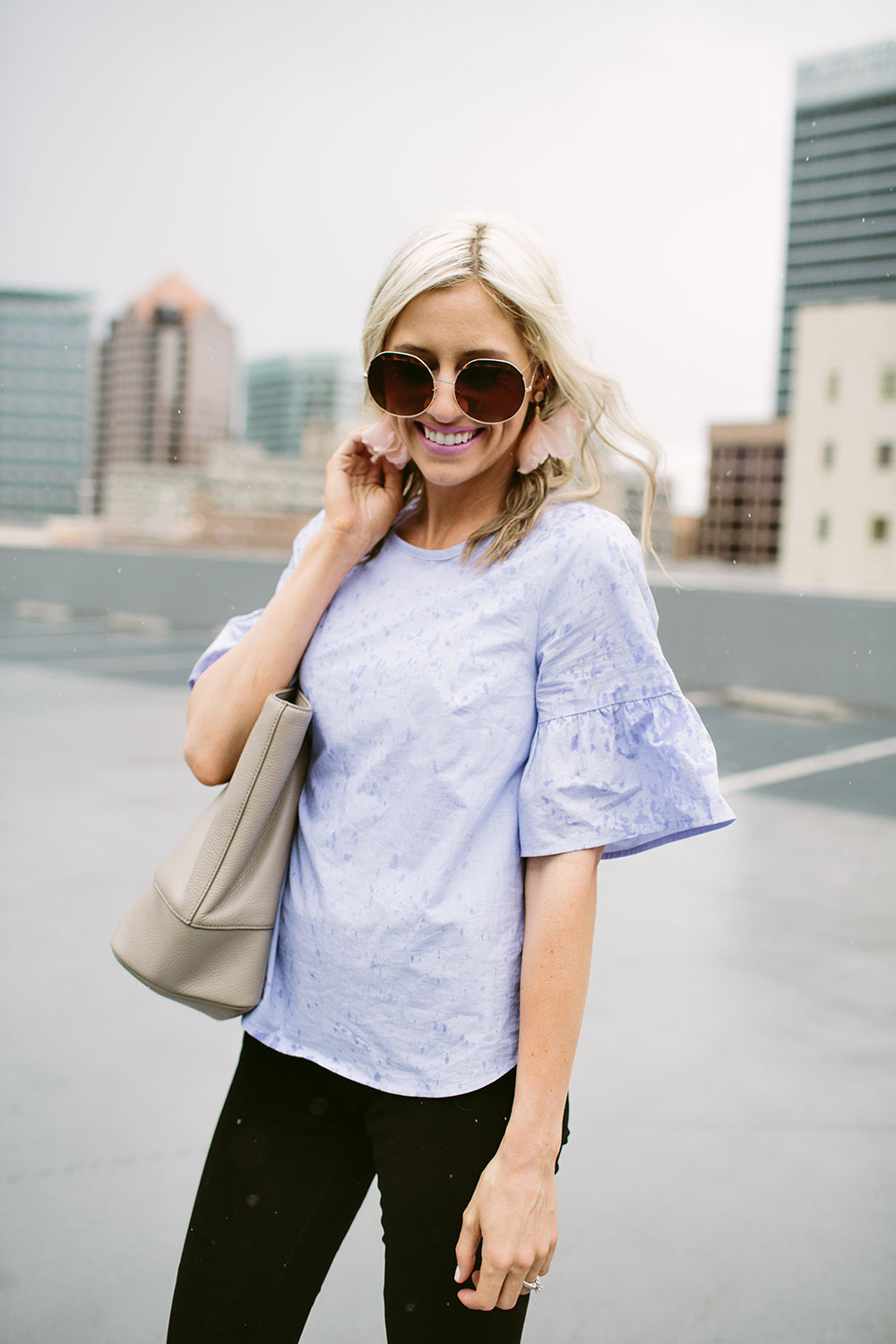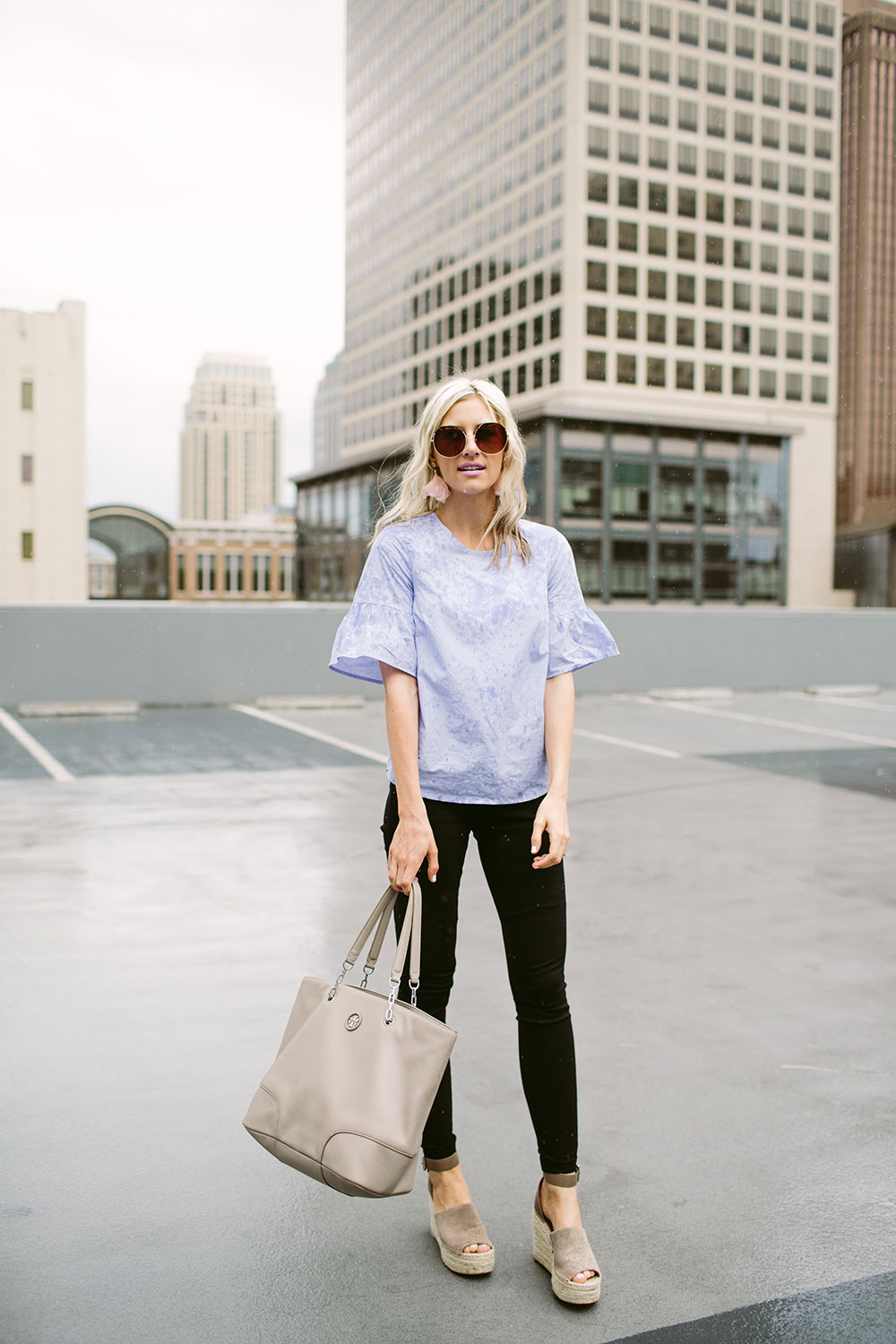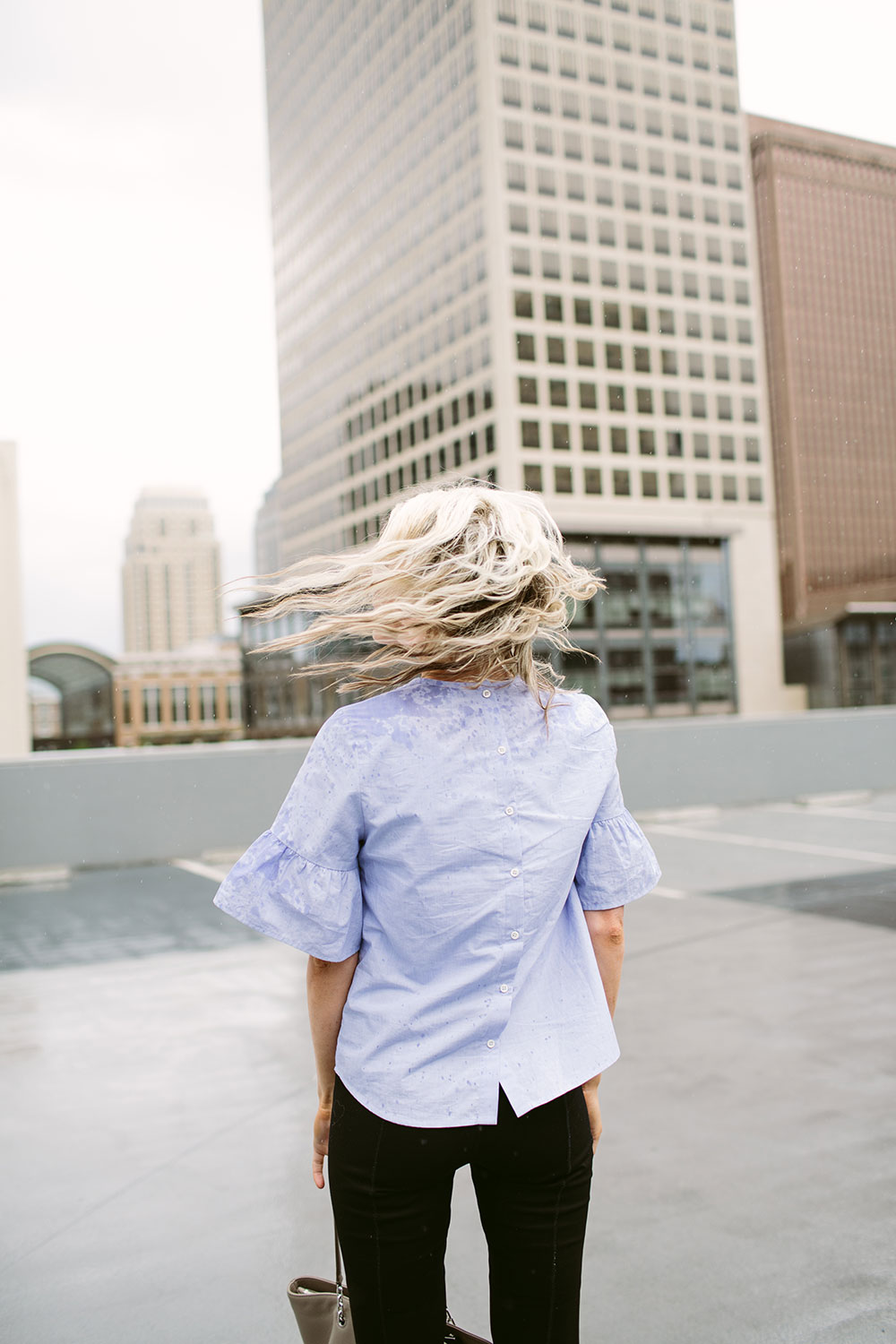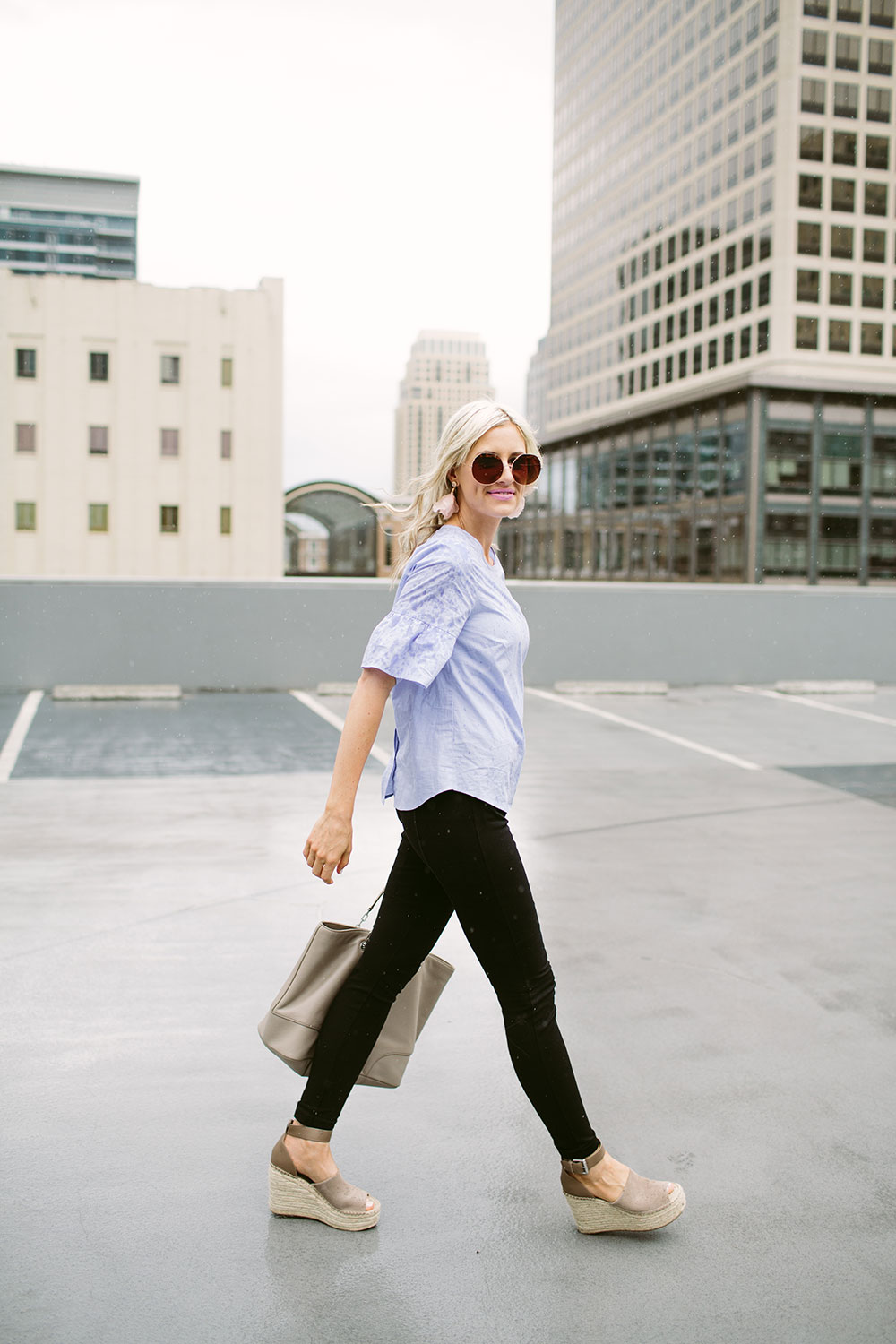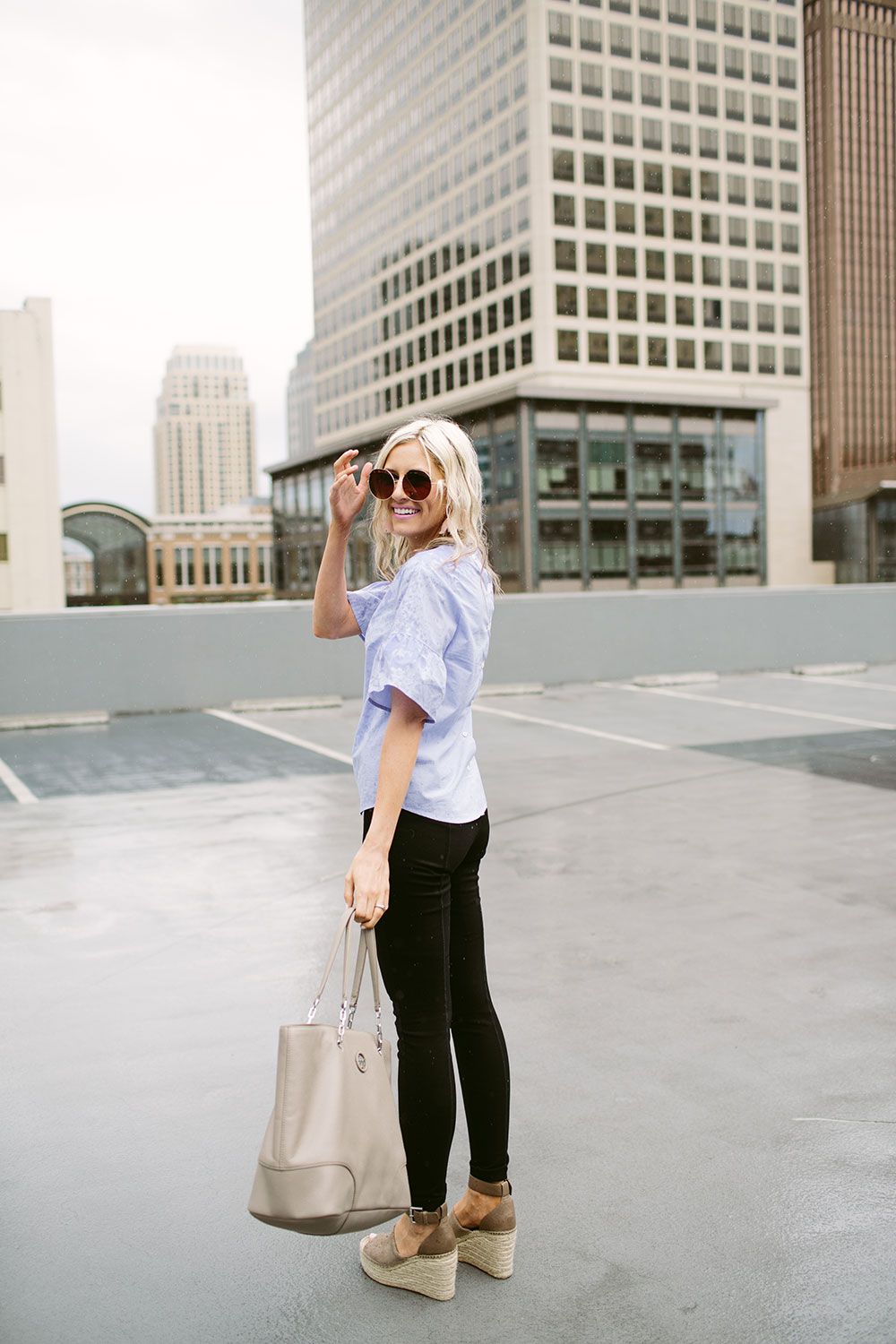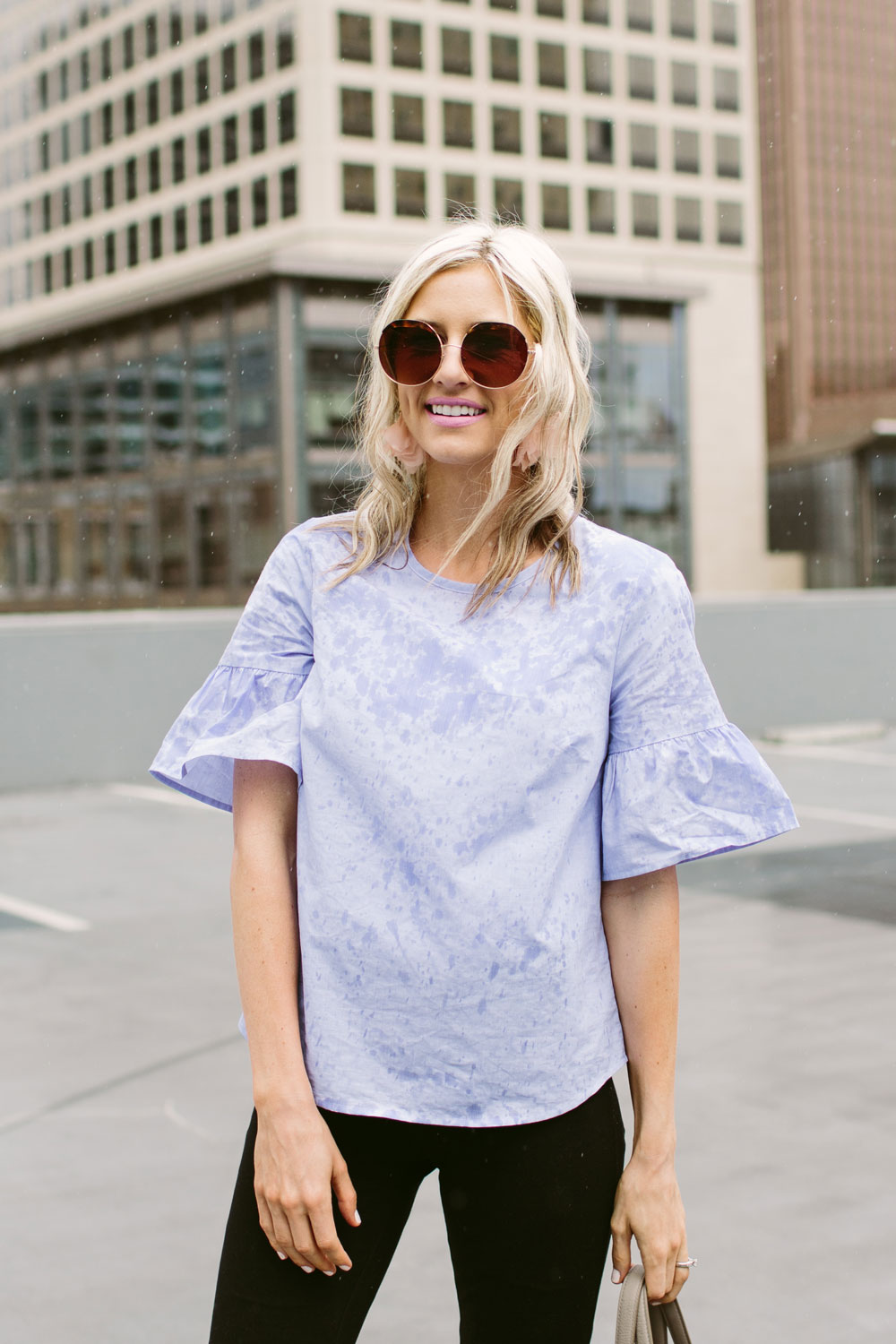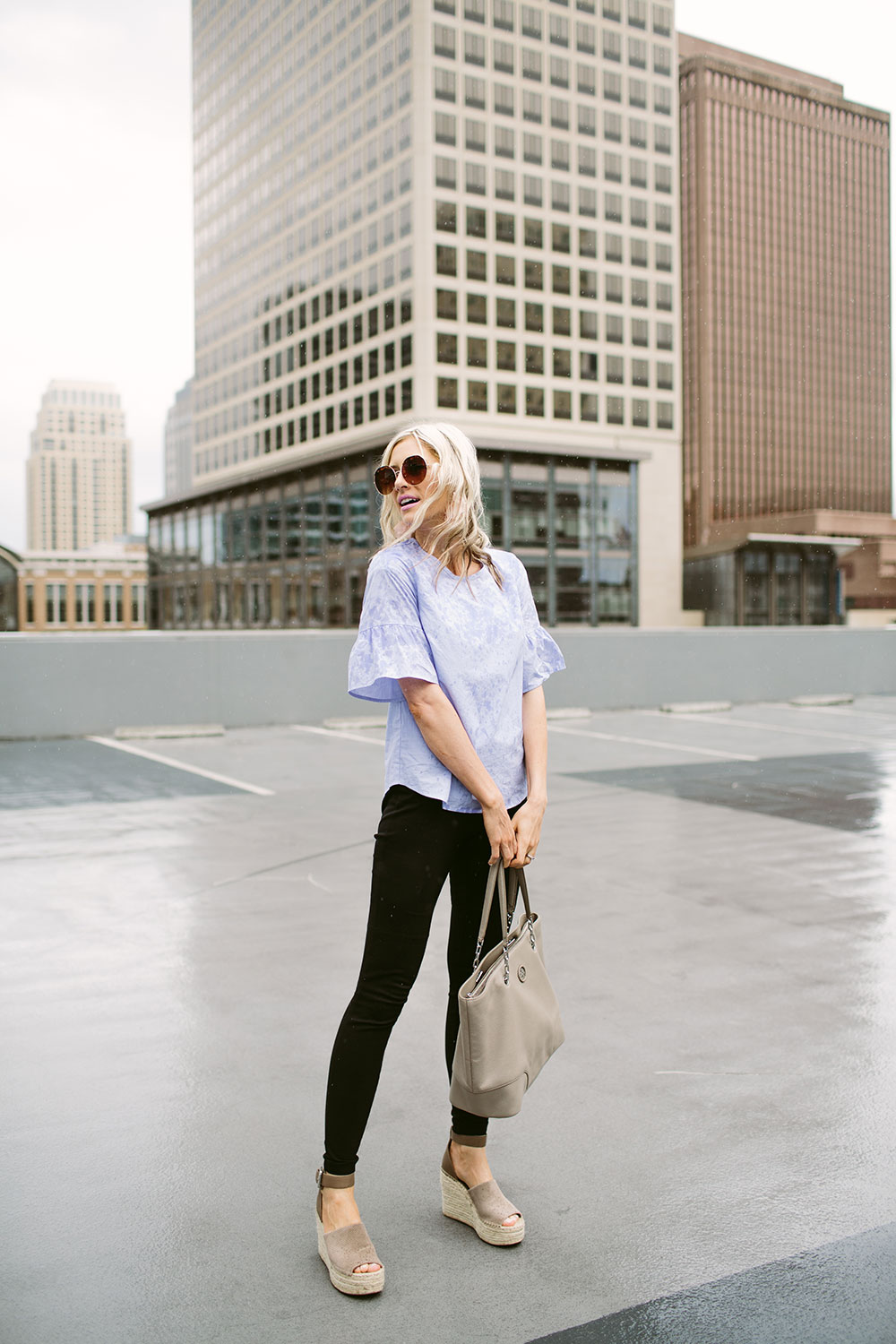 WHAT I'M WEARING
j.crew bell-sleeve top {similar here; cute style via amazon} | j.crew leggings | marc fisher wedges | tory burch handbag {old; similar here + here for under $70 + here via amazon} | free people sunnies {love the retro vibe!} | j.crew earrings {similar} | mac lipstick in "saint germain"

Okay guys, sometimes life just sucks. You never have enough time for all your to-do lists, everyone else seems to be getting what you want, you feel stuck, unmotivated and purposeless.
After years of believing some people never have cloudy days and only us "unlucky" people do, I finally accepted that the only way to be more immune to negative thinking is to embrace positive thinking. Some of us have more material blessings than others (social media will always make it seem that way) , but those who practice the most gratitude consistently are the ones who make their own sunshine.
Take this photoshoot for example. I was feeling so negative the morning of this shoot. I felt unprepared, feared my outfits weren't "good enough," and to top it off, it started pouring rain on my way to the location. I was about to call Miah (my photog) and tell her to go back home, the shoot is off. But I didn't. We shot anyway, in the POURING RAIN and turned it into one of my most fun and memorable shoots ever.
Like anyone else, I'm still finding new tactics to be more positive more often, but one thing I know for sure is nothing helps me put words to my feelings like good lyrics. Whether you just need a good cry, a new perspective to help you with patience or something to inspire you to dig deep and push through, these 10 songs help me find the positive whenever I'm stuck in a negative funk…
Sunshine Song – Jason Mraz
Long Live – Taylor Swift (makes me so nostalgic!)
Let it Go – Demi Lovato
3 Things – Jason Mraz
Bright – Echosmith
Fight Song – Rachel Platten (this was my IVF fight song)
Never Gonna Let You Down – Colbie Caillat
Flashlight – Jessie J (or the Pitch Perfect version)
Superheroes – The Script
93 Million Miles (can you tell I have a thing for Jason Mraz?)
Any song that makes you feel nostalgic. Go back to your roots! 😉
I just realized all of these songs came out a few years ago (before I became a mom). They'll always be favorites, but I'm also ALWAYS in the market for new ones.
What happy or inspiring tunes are you listening to these days?
Photos by The High Pines.