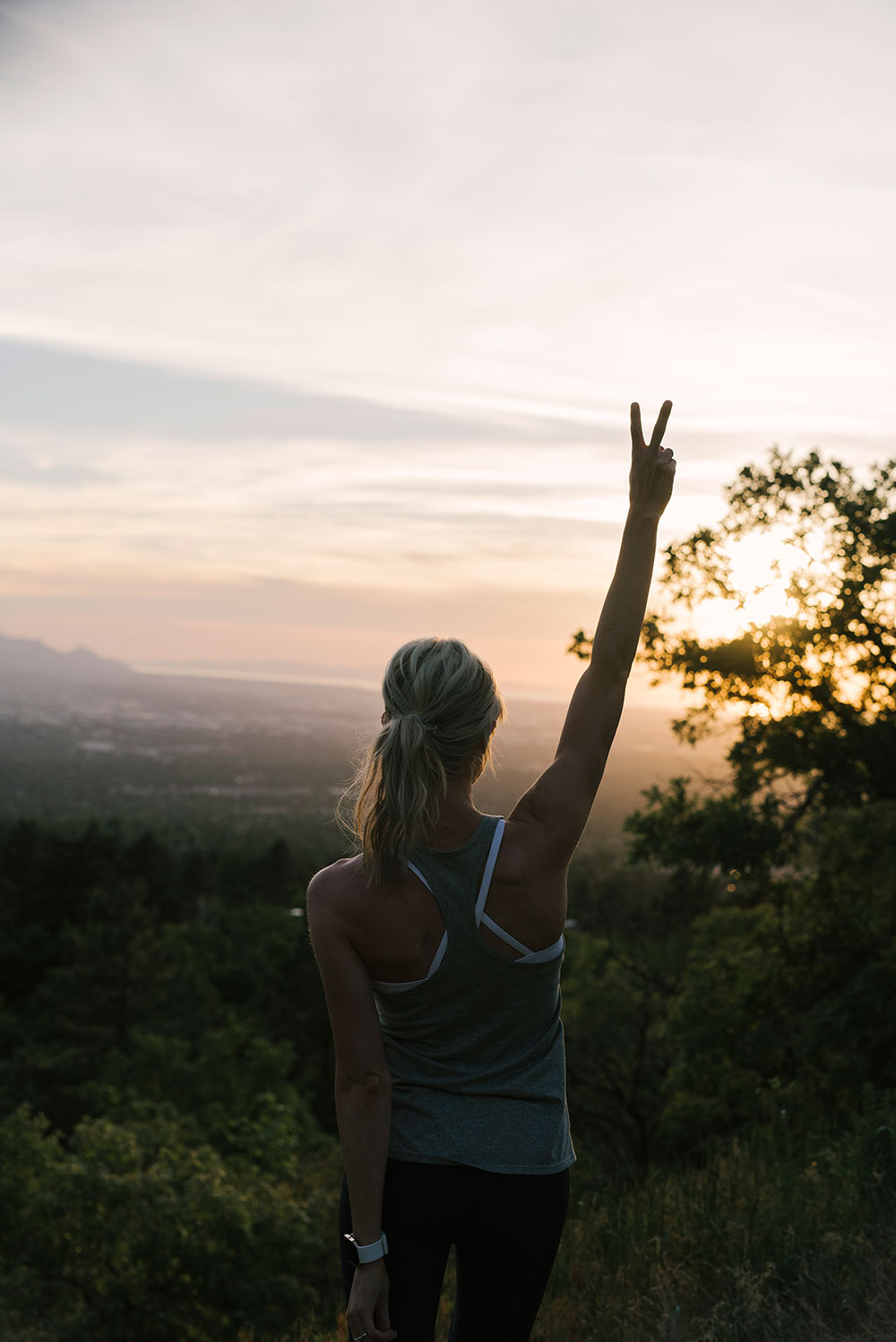 Woohoo! That's a wrap for week 2 of my Whole30.
Okay, so
week one
 wasn't too bad, but I was mentally prepared and emotionally psyched for this new challenge. How long can that motivation really last? I think it has everything to do with your goals and taking time to acknowledge the success of your new behaviors in. the. moment. In week two, I felt good whenever I stopped and said to myself, "Hey, I am actually doing this." It only made me want to
keep
doing it.
Week two did have it's challenges, but as my recent audiobook 
Change Anything
taught me, you've got to turn bad days into good data. Think like a scientist. No need to get emotional over an imperfect day. Just take note of what went well and what didn't, and then adjust.
So, here's my good + bad data for week two…
What I did well.
I stayed on plan. "Isn't that the whole point?" you might ask. And yes. But again, every time I gave myself credit for actually doing it, I felt happy about my plan.
I didn't taste any of Benji's food like I typically do. When I fed him toast or mac and cheese I wanted a bite so badly. Like, SO badly. But not once did I eat any even though it was right between my fingers.
I didn't give in. We had a family outing at Chili's and I didn't have any chips and salsa or other drool-worthy foods everyone else was eating. I ordered the Caribbean chicken salad without dressing (so good you don't even need dressing!) and I didn't feel sorry for myself. Yay!
What I could have done better.
Meal prep. There's more purpose to this than I ever realized. Meal prep is not just for convenience it's to keep you from getting bored. We are creatures of habit especially when we're low on time. Meal prep makes eating fun.
Drink more water. I've found when I carry a water bottle around like this one I actually drink more.
Limit fruits as snacks. The Whole30 plan recommends that if you eat fruit it should always be part of a balanced meal, never alone, to avoid blood sugar spikes. I started snacking on raisins + almonds in between lunch and dinner and it wasn't long before I was binging on the raisins like my old friend the Peanut M&M. To change my relationship with food, I'll need to adjust how much fruit I eat so it's not causing unnecessary cravings and acting as a replacement sugar fix.
Meal prep for variety. Meal prep keeps our meals interesting and also helps ensure variety in the foods we eat. When I don't plan in advance, I turn to the things that are quickest and easiest for me to make (i.e., an omelette every morning), which means I'm not getting enough variety of vegetables, proteins, fats and fruits in my diet for optimal health.
How I felt.
Impatient. The hardest time for me was the end of week two. I'd been doing this new routine long enough to feel accomplished but not long enough to see or feel major results yet.
Confident. I felt so successful just by making it to the grocery store to follow through on my meal-prep goals. I then made dinner Sunday (coconut crusted chicken – a new fave!) and felt like a brand new person. I actually like to cook. Who is this?
Poised. Other than my raisin fiasco, I still felt very in control and focused on my WHY.
Resources + key learnings.
In week two, I discovered the
Real Plans app
 through the Whole30 website and subscribed to the Whole30 meal plan. This app is AMAZING for Whole30 and anyone wanting to meal prep. It's actually free for standard users, but I wanted to know I was using only on-plan recipes. Check it out if you need help organizing your meals or your shopping list. I really love it and I have
never 
loved cooking before.
Even when the daily grind doesn't feel like success, finding the right tools that make your new lifestyle work for you is all you need to stay motivated to keep working toward your goals. Those tools could be a new app,
a new water bottle
, a new task to pass the time when you're having a craving, etc. Just remember to take note of the data (what's working, what's not) so you can identify the patterns and make the right improvements.
Have a great weekend!
Read my full Whole30 series: