This post is sponsored by Specialty Retailers, Inc. All thoughts and opinions are my own.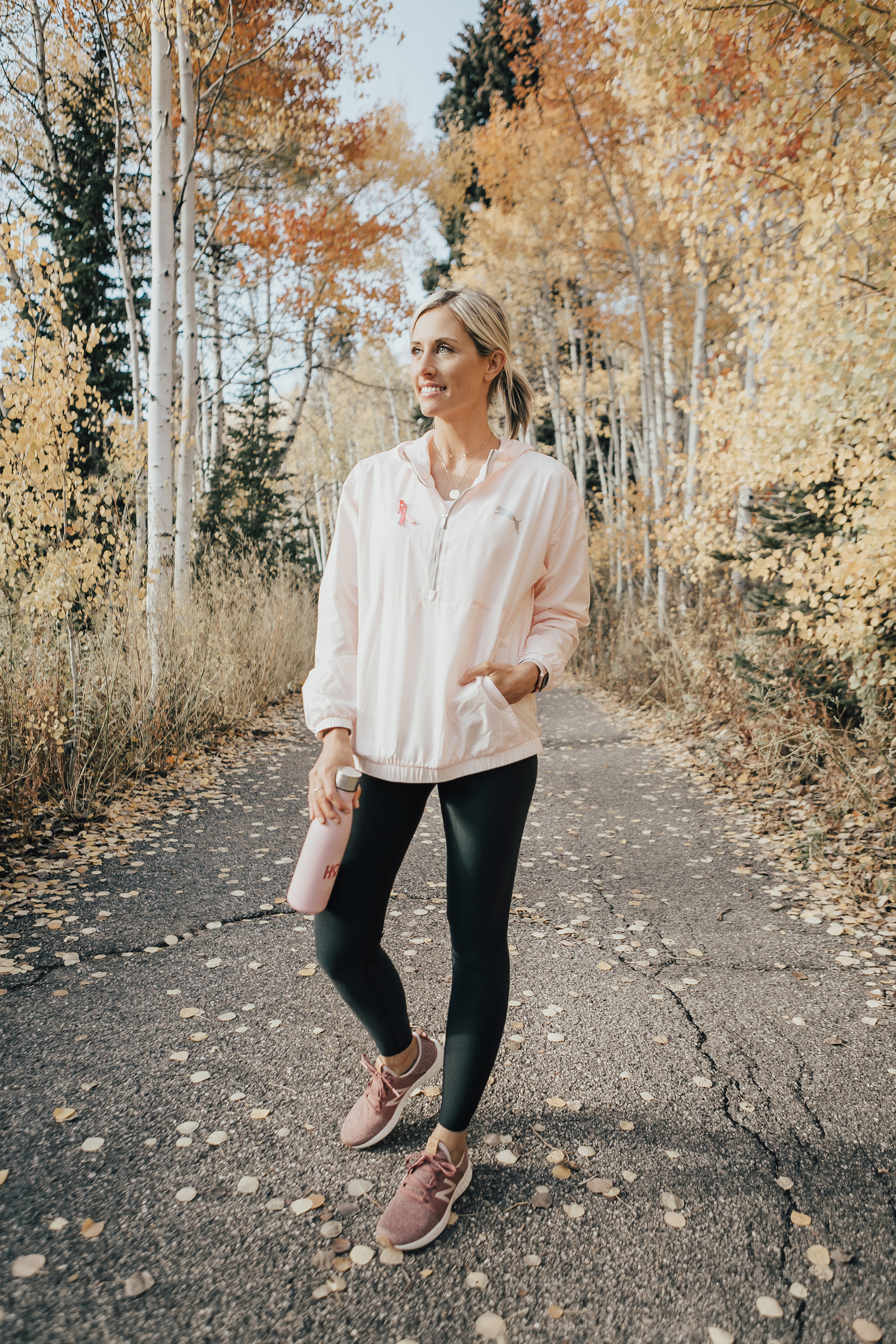 What Would It Be Like?
In recognition of Breast Cancer Awareness Month, my friends at Stage are turning October into Pink October.
They asked me to share a challenge, or #ipinkican moment, I've overcome and what inspired me to get through it.
As you already know, I've faced several challenges in my life, from infertility to self-limiting beliefs fueled by perfectionism (to name only two).
While I was out for a light jog in the crisp fall air this month, I couldn't stop thinking about what it would be like to experience breast cancer, specifically.
I thought of my friend Rach whose blog posts about her breast cancer journey have brought me to tears. And my Instagram friend Becky who's courageously sharing her breast cancer journey as we speak.
I'm certain the journey feels so vulnerable, but all I can see is their courage.
The empathy inside me kept asking: How would it feel if it were ME?
Panic. Fear. Anxiety. Uncertainty.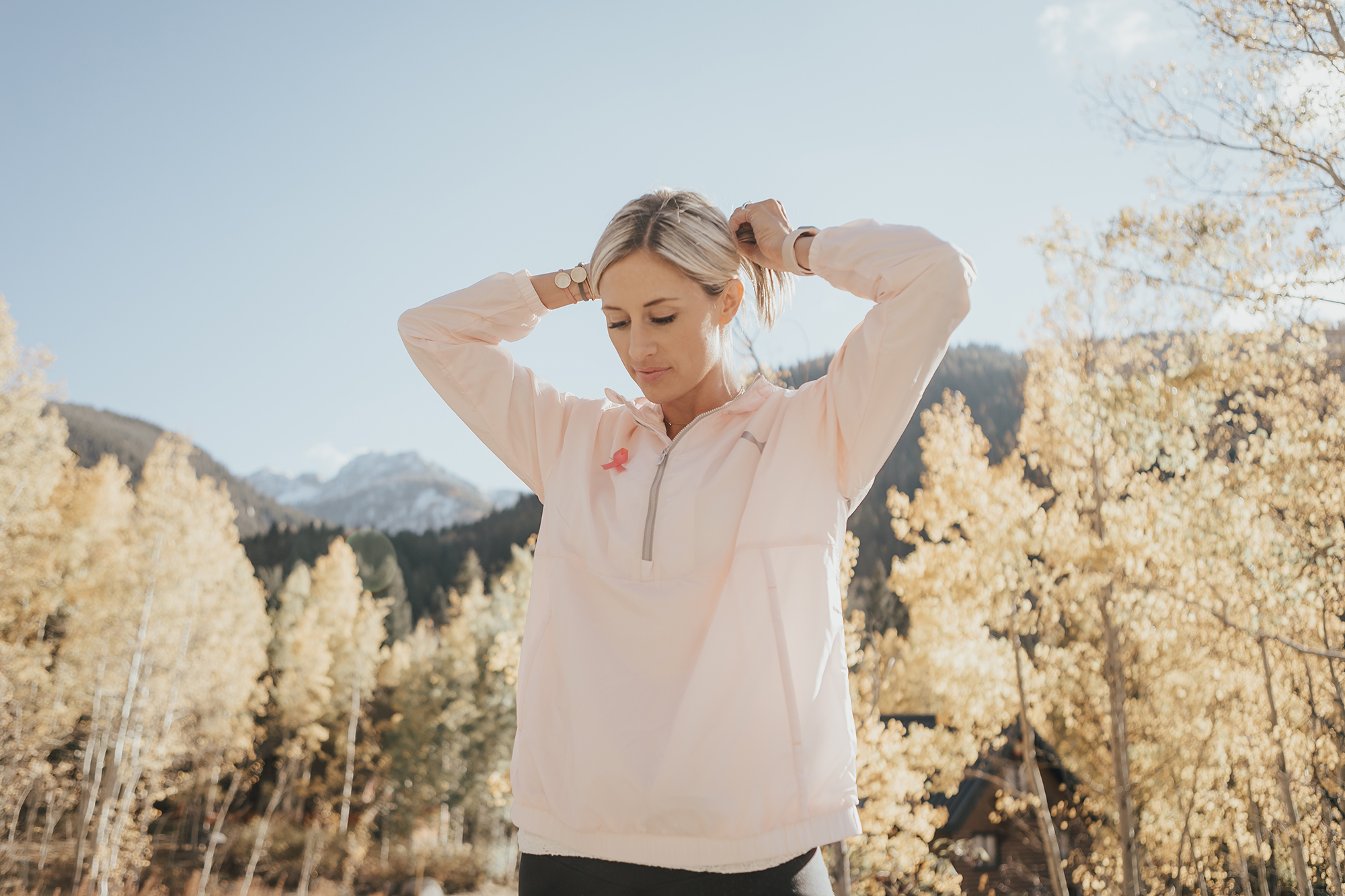 My Fearless Father
I thought of my experience with severe postpartum hair loss and—while the change was subtle and certainly not comparable to hair loss from chemo/radiation treatments—how much it brought my self image into question. Who would I be if I didn't feel like my normal self or recognize myself in the mirror?
Then I thought of my dad.
My dad lost all of his hair at age 32 (the same age I am now) from Alopecia Areata, an autoimmune disease that basically causes your body to become allergic to your own hair (hence, it falls out and never grows back).
In high school, my dad and I were cruising around during what felt like hour 75 of 40 with my learner's permit, and I asked him what it was like when he lost all of his hair.
Did you fear what people would think? How did you move forward?
He said, "It was really hard. But I just started focusing on the things I was already good at, like basketball and being friendly to people. That definitely helped me overcome some of the confidence issues."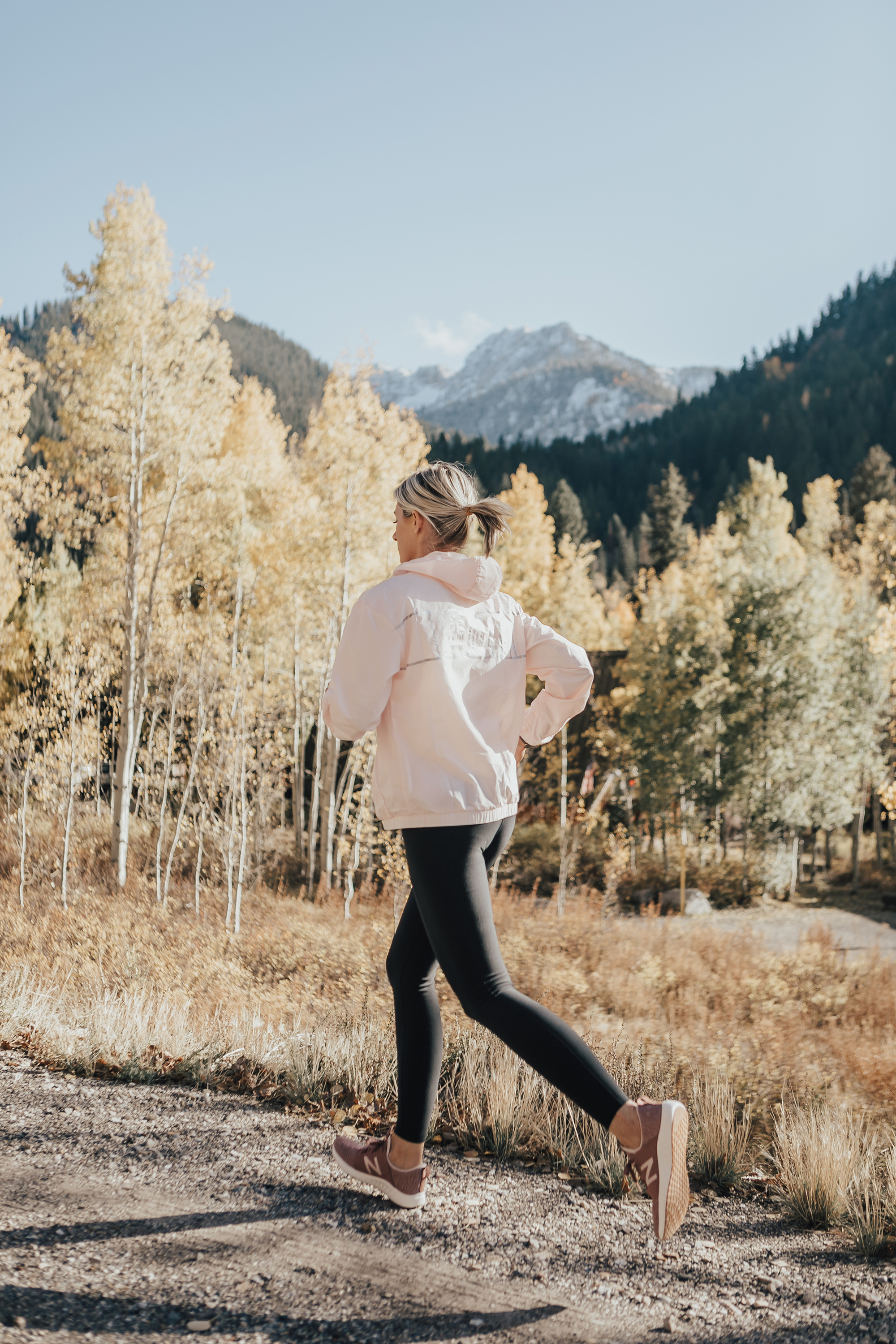 I've always seen my dad as fearless.
Every day with him is an adventure and he's not afraid to talk to anyone about anything.
If he spots a stranger wearing a Cubs hat he won't be shy about saying something like, "Are we gonna wait another hundred years for the Cubs to win again?"
Just the other day we were without a table in a jam-packed Shake Shack in New York City and my fearless father struck up a conversation with a gentleman enjoying his ShackBurger. The next thing we knew, we were basically old friends eating dinner together.
That's my dad.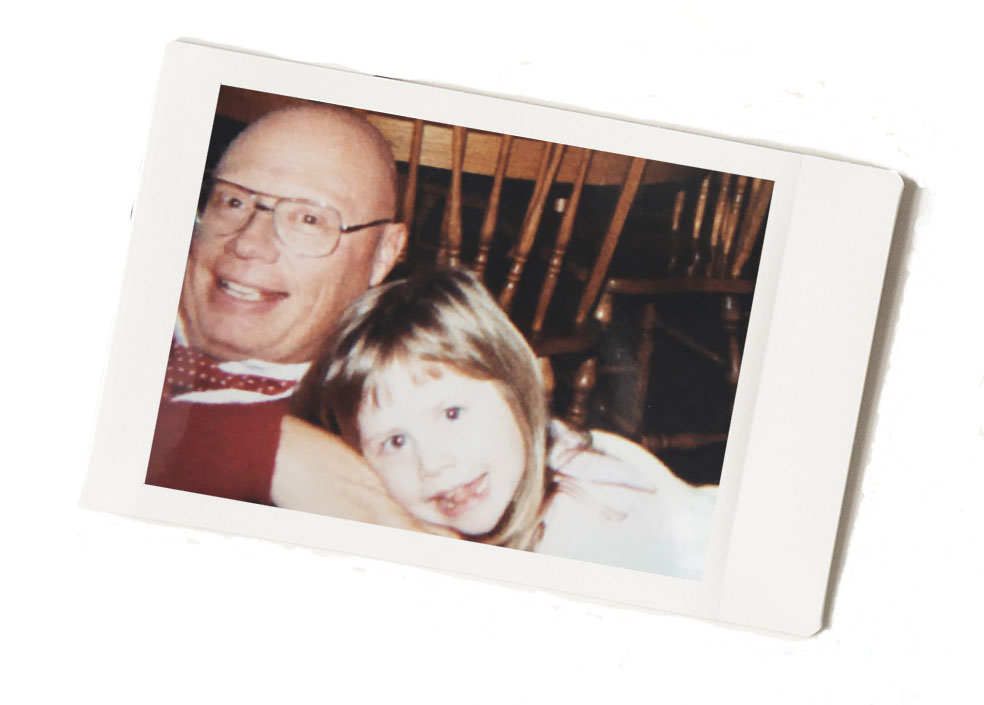 I Pink I Can…
I was extremely shy growing up and, even as an adult, my fear of criticism can keep me quiet at times. I've always admired my dad's fearlessness as he owns his story and doesn't let it deter him from being the outgoing person that he is.
My whole life I've wanted to be just like him in that way.
Now that I'm older and have experienced dark struggles that forced me to find my reason(s) to believe that I can—can overcome, can move forward, can add value—I understand even more the fear and uncertainty my dad had to sit with while he found the liberating beliefs that helped him move forward.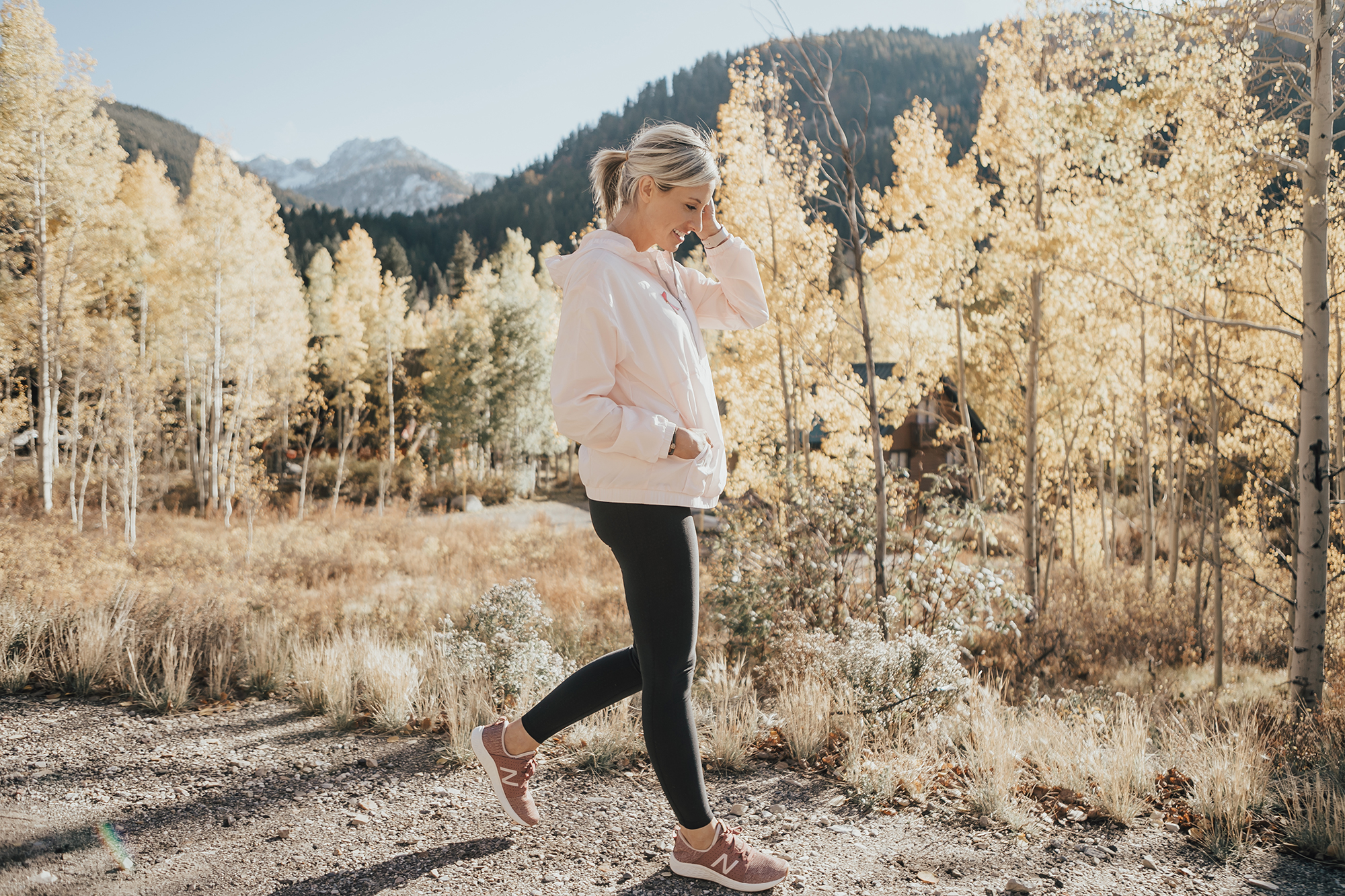 And I think our beliefs are the same: We are SO MUCH MORE than our bodies, our fears, and the challenges we face in life.
Inside each one of us, there's a light that propels us forward. Whatever we're going through, it's not as much about how those challenges are changing us as it is about how we're using them to change the world around us.
That change creates our legacy.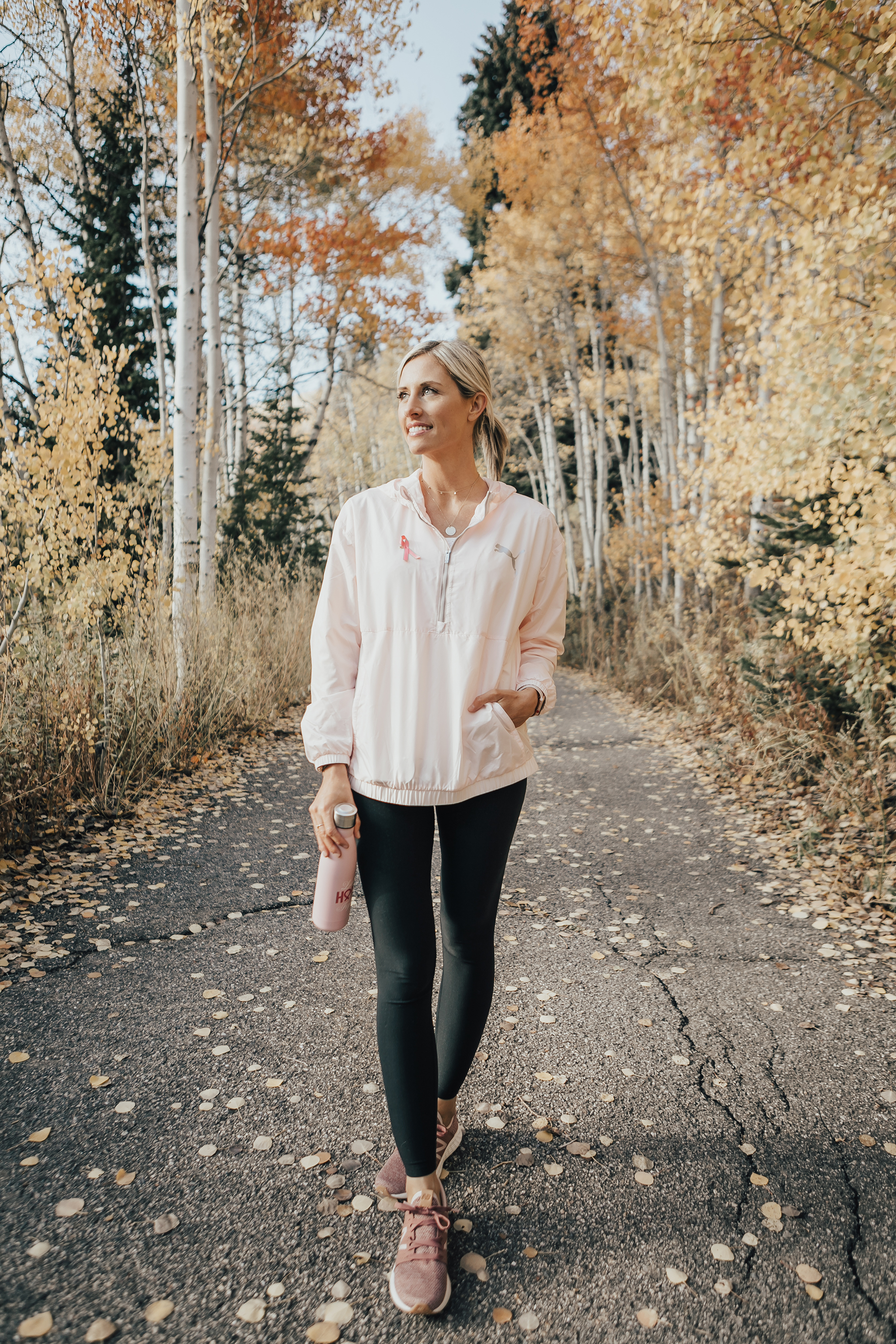 Think Big, Get Outside, Shine Your Light
I'd like to encourage each of us to spend the remainder of October looking at ourselves and others through this inner light.
Who are you INSIDE? Look past appearances and what you think you know about someone. What is your truth? What have they overcome? How can we inspire each other to live our legacies?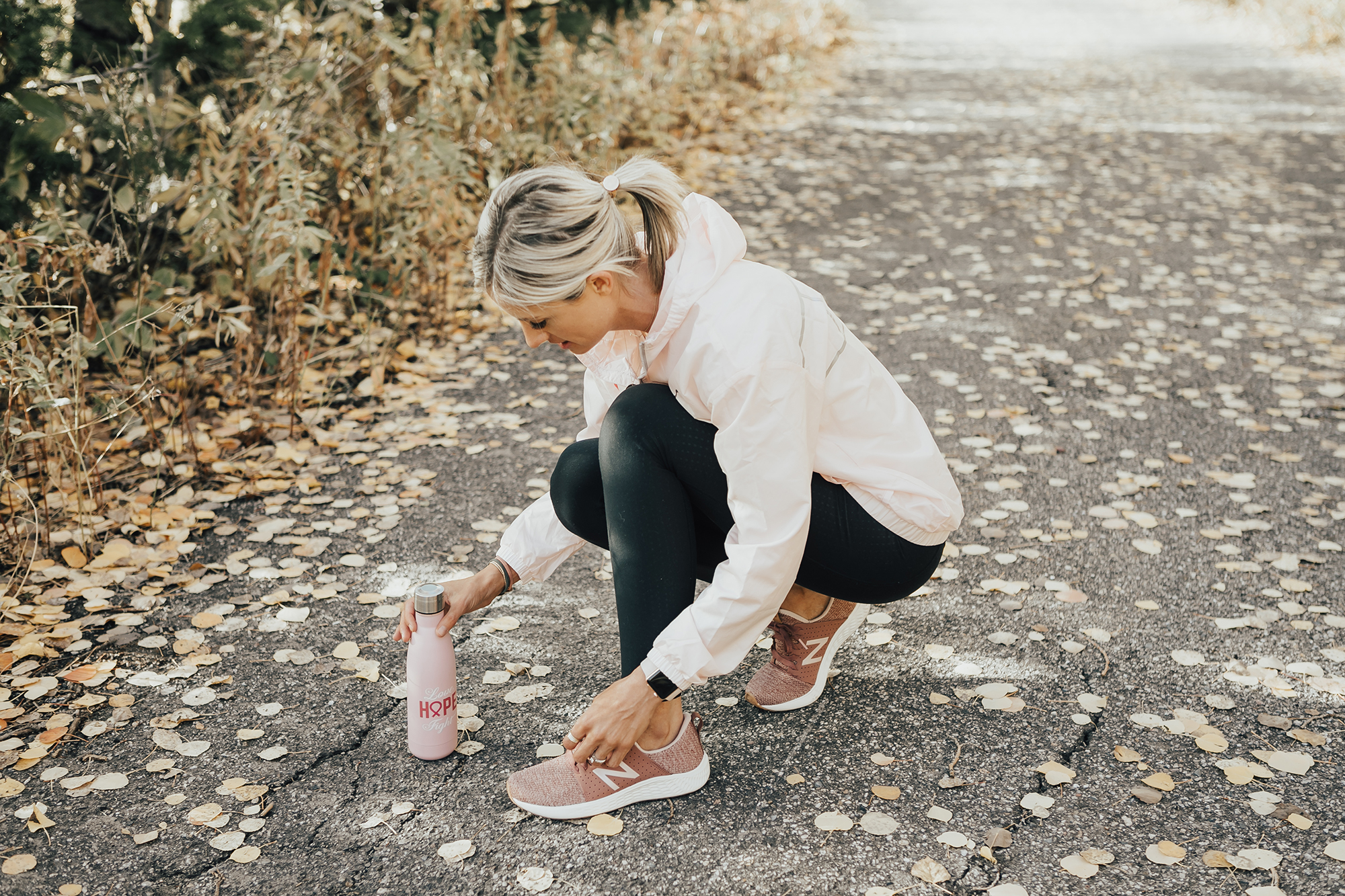 As you think about Pink October and how you can make a difference, here are some ways you can join me and Stage to support the Breast Cancer Research Foundation:
In-store: Various events and opportunities to take part, including sales of select "Pink" items with 50% of the purchase price from the sales of these items going to BCRF.
Online: During the month of October, for every #ipinkican moment (when you share a post using the hashtag on Facebook or Instagram), Stage will donate $1.00 to support BCRF.
Let's open our minds this month and think bigger. Get outside in the fresh air—that always works for me. Share YOUR #ipinkican moment/story and let's support each other on our journeys through life.
This month especially, let's send love and hope to the amazing women among us who are fighting breast cancer. They need our strength and our light!
OUTFIT DETAILS
pink puma jacket c/o stage | nike leggings c/o stage | pink new balance sneakers c/o stage | pink BCRF water bottle c/o stage
SHOP THE POST + MY PINK PICKS