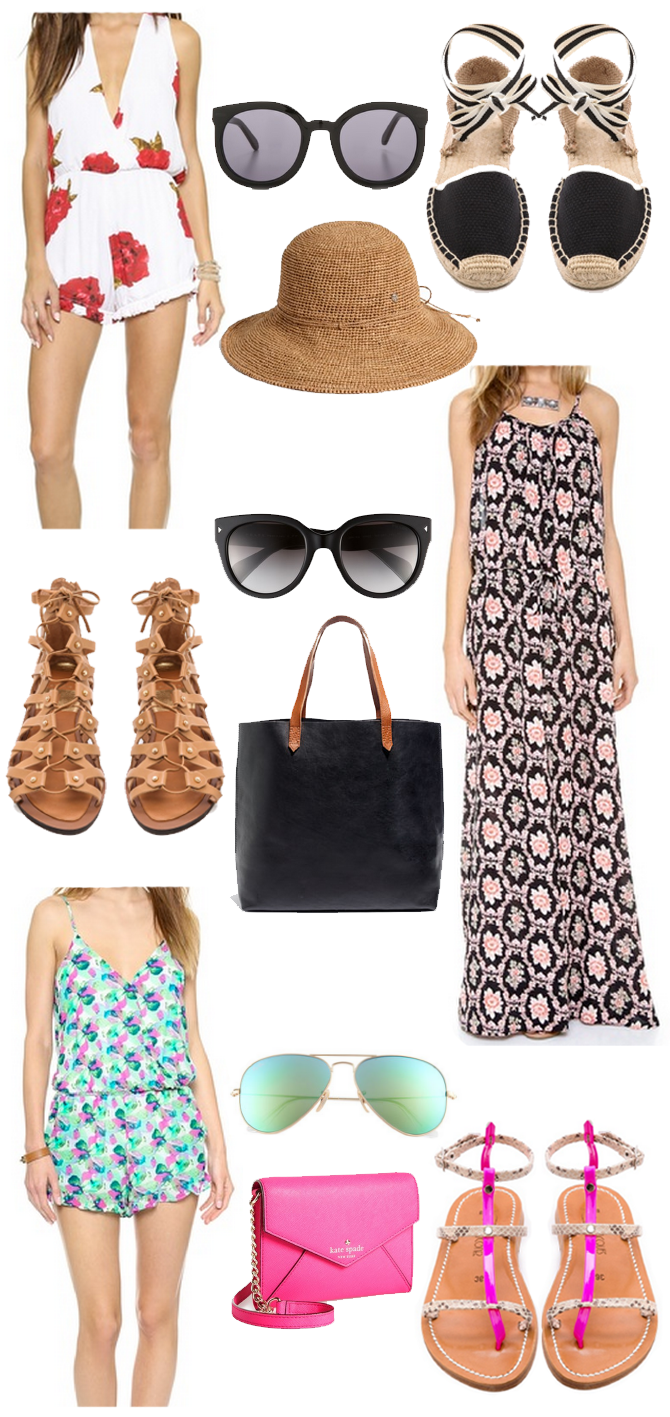 ♥
♥
We've had our trip back to Maui planned for a few months now and it just hit me over the weekend that we'll be there in less than a week! Of course I've been thinking about it, but I've been so busy it just hasn't settled in until now. Luckily, I began planning some fun outfits for the trip a few weeks ago so I'm not scrambling for ideas when it comes time to pack.
And lucky for you, most of these items are now
on sale
! This is hands-down the
best
time of year to buy summer items (at a great price) for your winter vacations. Next spring is a long time away, so I hope you have a trip planned to someplace warm before then! Knowing me, I'll probably start planning our next vacay as soon as we get back. It's the easiest way to get through the long, cold winter ahead (aside from a little retail therapy). 😉

Here's to a short week!