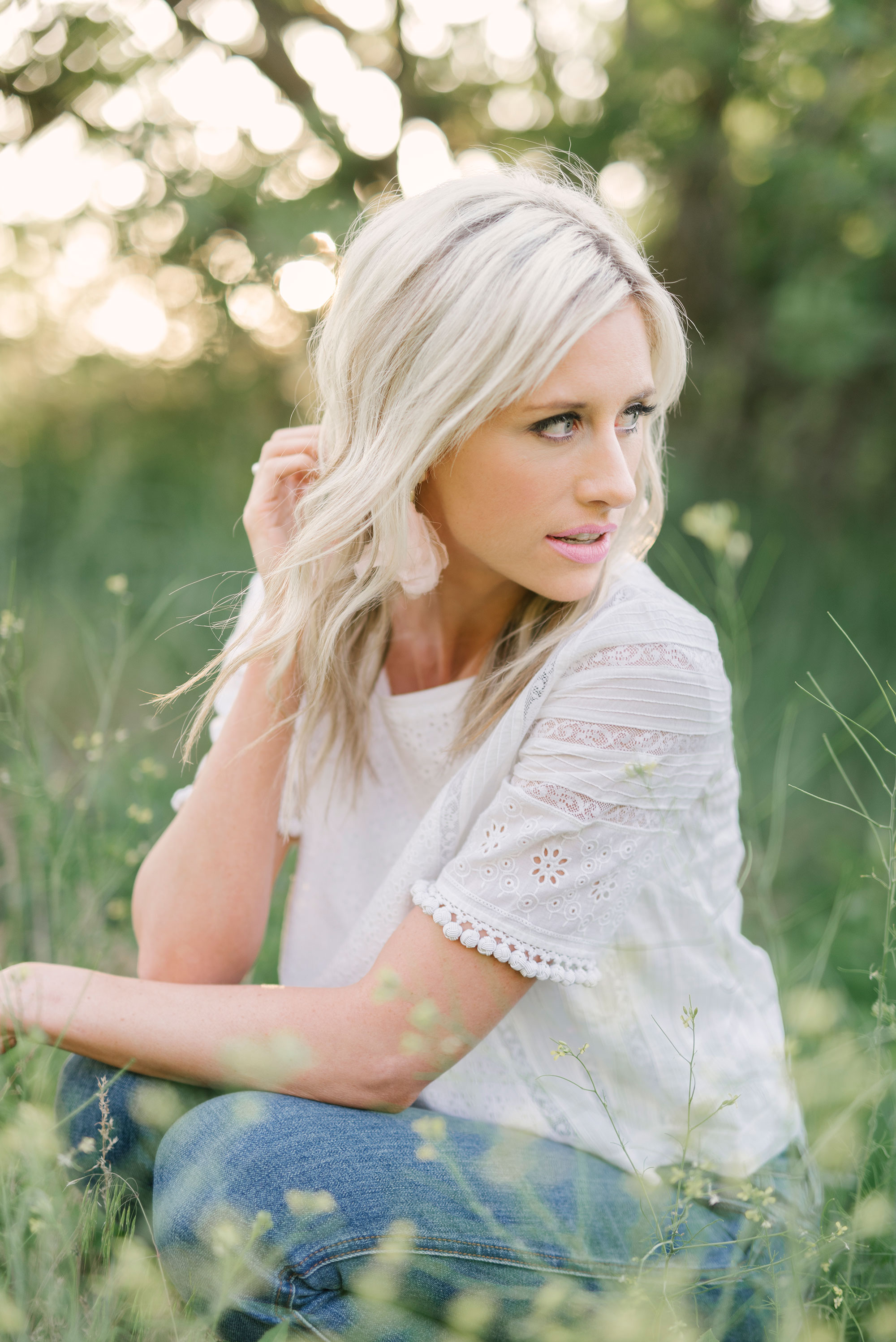 Hi, I'm Mandy, sweeter than candy.
It began in the 8th grade. As the youngest of five, I had always set high expectations for myself. Be cool enough, be successful, don't be annoying, don't embarrass anyone and figure out how to make everyone like you.
With the surge of blonde pop stars the year before, I was sure I had found the direction I needed to reach all these goals.
She seemed perfect. We shared the same name, all I had to do was convince people to start calling me Mandy for short (I regretfully emailed my friends asking that they do so), look like her and act like her, and no one would ever dislike me.
I remember snapping photos of her
"Candy" music video
when it came on
The BOX
(the free version of MTV's Total Request Live). I took the photos to my mom's hairdresser and became blonder overnight. I even got her same haircut, but it didn't look quite the same on me (honestly, worst haircut I've ever had, but at the time I was obsessed).
I showed up the next day at school expecting people to immediately tell me I looked like her. I got lots of comments, most of them validating my efforts. My band teacher pointed me out in class that day saying, "Something's different about you." I remember his attempt to connect with pop culture when he said I looked like "that girl who sings the 'Love You Forever' song." He was referring to Jessica Simpson, and I was crushed.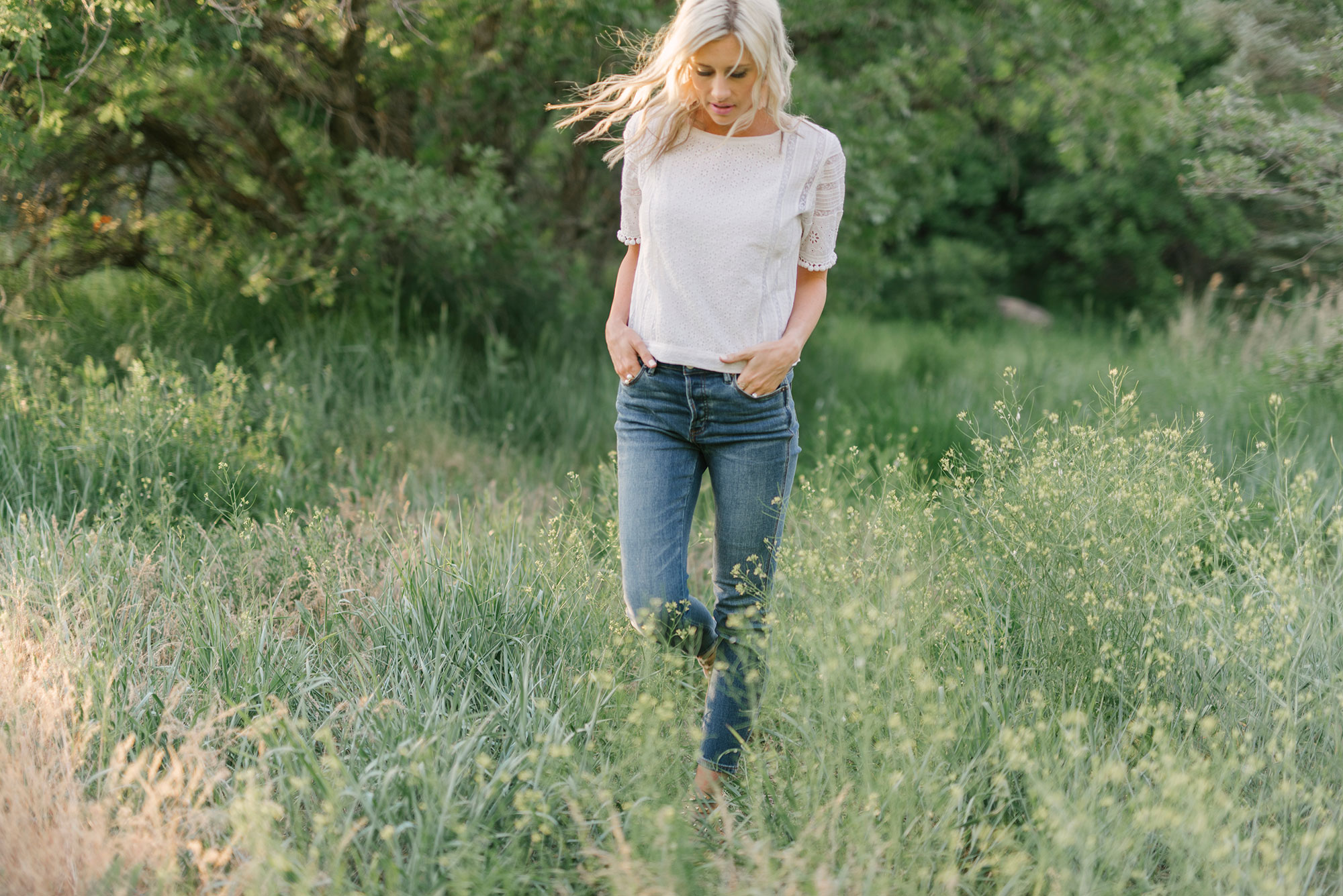 Keeping up with appearances.
The next year of my life would be dedicated to perfecting my appearance to the degree I could control it. I mean, I had braces, I didn't make my own money, so I had to get creative. Makeup was key for getting Mandy's flawless complexion and a small mole on my cheek. As often as possible, wearing green khaki pants and a red tank (with a ribbon tied on my arm after school) made it easy to envision myself in her skin.
I spent a lot of time in my room, lip syncing in the mirror to
Candy
,
I Wanna Be With You
and other Mandy Moore songs, convincing myself I was getting close to looking just like her.
Keep in mind, social media didn't exist back then. Celebs were even difficult to find on the Internet, so my access to Mandy Moore content was limited to her music videos, TV interviews (if I was lucky enough to catch them) and the photos inside her album covers. Not exactly an accurate depiction of who someone is in real-life social situations… especially someone you're modeling yourself after.
Eventually, the time and energy I was investing into pretending and perfecting caught up to me. I couldn't keep up with the mental demand it required, let alone all the sleep I was sacrificing when I'd plan out every detail of every day just so I could be sure to behave in accordance with how I wanted to be seen. It was exhausting. I was hustling for my worthiness and the adoration I craved from my peers.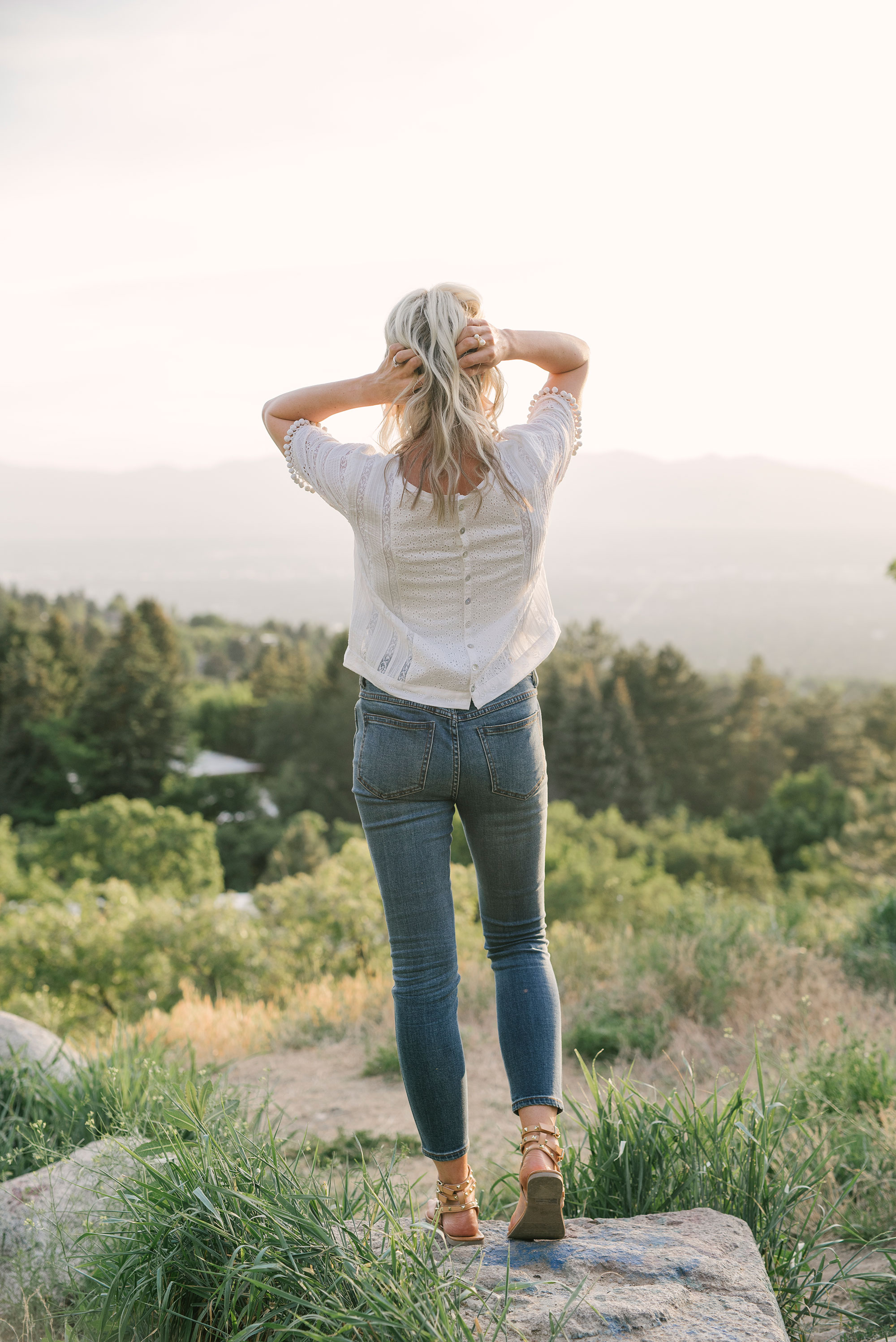 Shame is the birthplace of perfectionism. 
The idea that I needed to be like and look like someone other than myself to be good enough, cool enough, pretty enough, liked enough, accepted enough, began to creep into my mind and solidify its existence for years to come.
I didn't know at the time that that idea, that belief, was perfectionism.
According to my favorite researcher/storyteller, 
Brené Brown
, "Perfectionism is not the same thing as striving to be your best. Perfectionism is the
belief
that if we live perfect, look perfect, and act perfect, we can minimize or avoid the pain of blame, judgement and shame. It's a shield."
From that time forward I carried that shield.
Anytime I felt any sort of rejection, I would tell myself it wouldn't have happened if I looked like Mandy Moore because no one is mean to someone that perfect.
If a friend made fun of my unevenly applied makeup, I would instantly feel shame. If I heard someone talking about how awesome or beautiful someone else was, I'd feel shame for not being the one they were talking about.
Shame can be triggered differently in each of us, but it is defined by
Brené Brown
 as:
"The intensely painful feeling or experience of believing that we are flawed and therefore unworthy of love and belonging. It's the fear of not being good enough."
"I look at anything [from] when I'm a blonde, and I shudder a little bit to myself. I know it's not terrible, and it was very of-the-moment, but it's so not me. It seems so like a completely different person."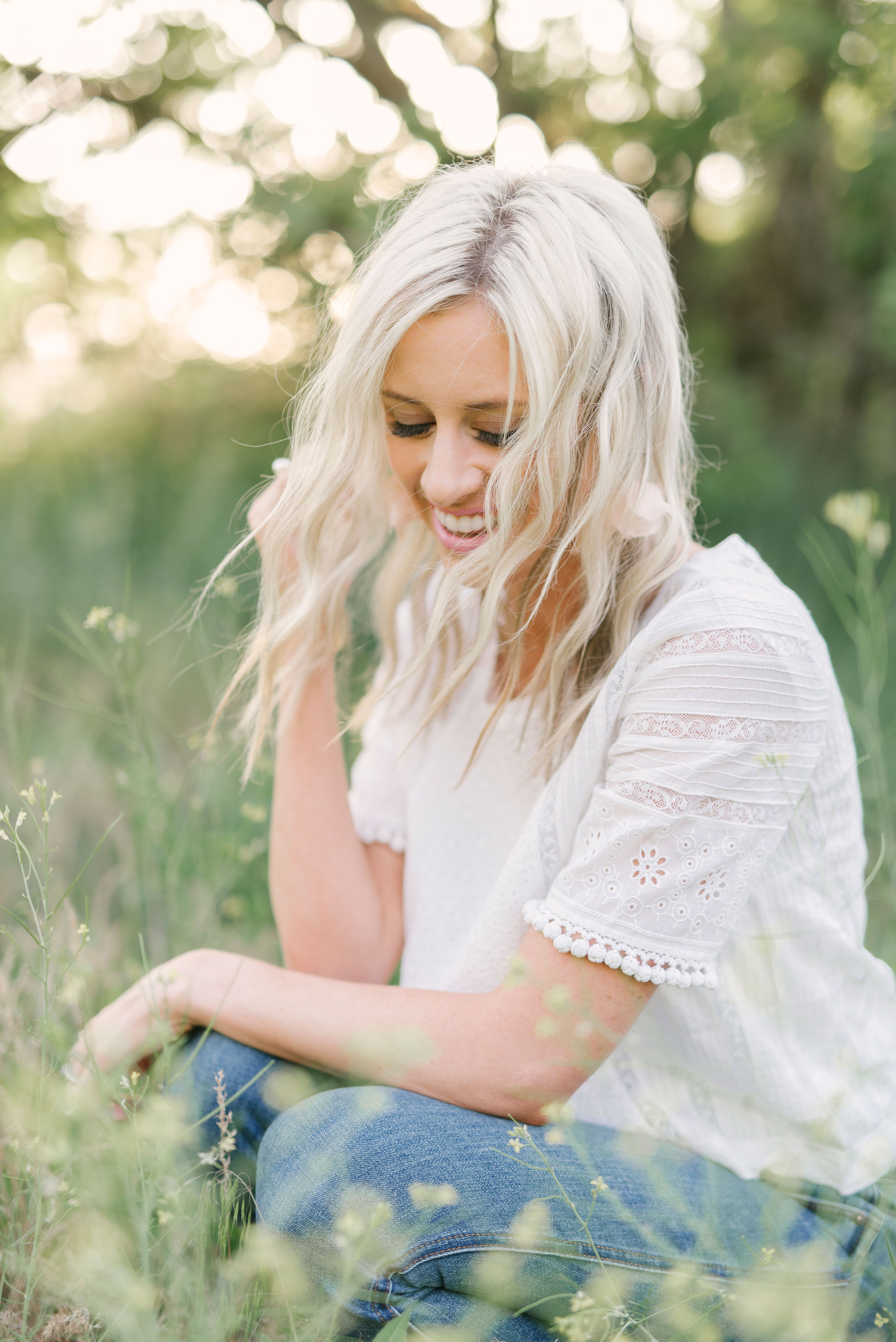 There is no courage without fear.
Several years later, and throughout different stages of my life, this perfectionism habit repeated itself. I'd be influenced by someone's perceived appearance of perfection, try to be like them, and instantly believe I was worthless when I'd continually come up short. Settling into the reality of my flawed, imperfect self was a disappointment unlike any other.
We are biologically wired to find the easy way to do things, however, my "shortcuts" through perfectionism as an attempt to find my self-worth were ironically not easy at all.
Why couldn't I have taken the true easier road and just accepted myself the way I was? Would it have actually been easier to be vulnerable? Could I have found myself sooner? Would I have experienced more joy, faith, confidence and purpose? Maybe. And maybe it would have led me down a completely different path than the one I'm currently on.
Either way, I struggled, and I'm here now.
Frankly, I don't see how I could have discovered my passion for helping others to let go of their fears of imperfection and find the courage to be their authentic best selves, had I not experienced the pain of shame, perfectionism and unworthiness firsthand — and not just once — I've lived it for decades.
I'm learning that it's a daily practice, a choice of thoughts, and it's not always comfortable.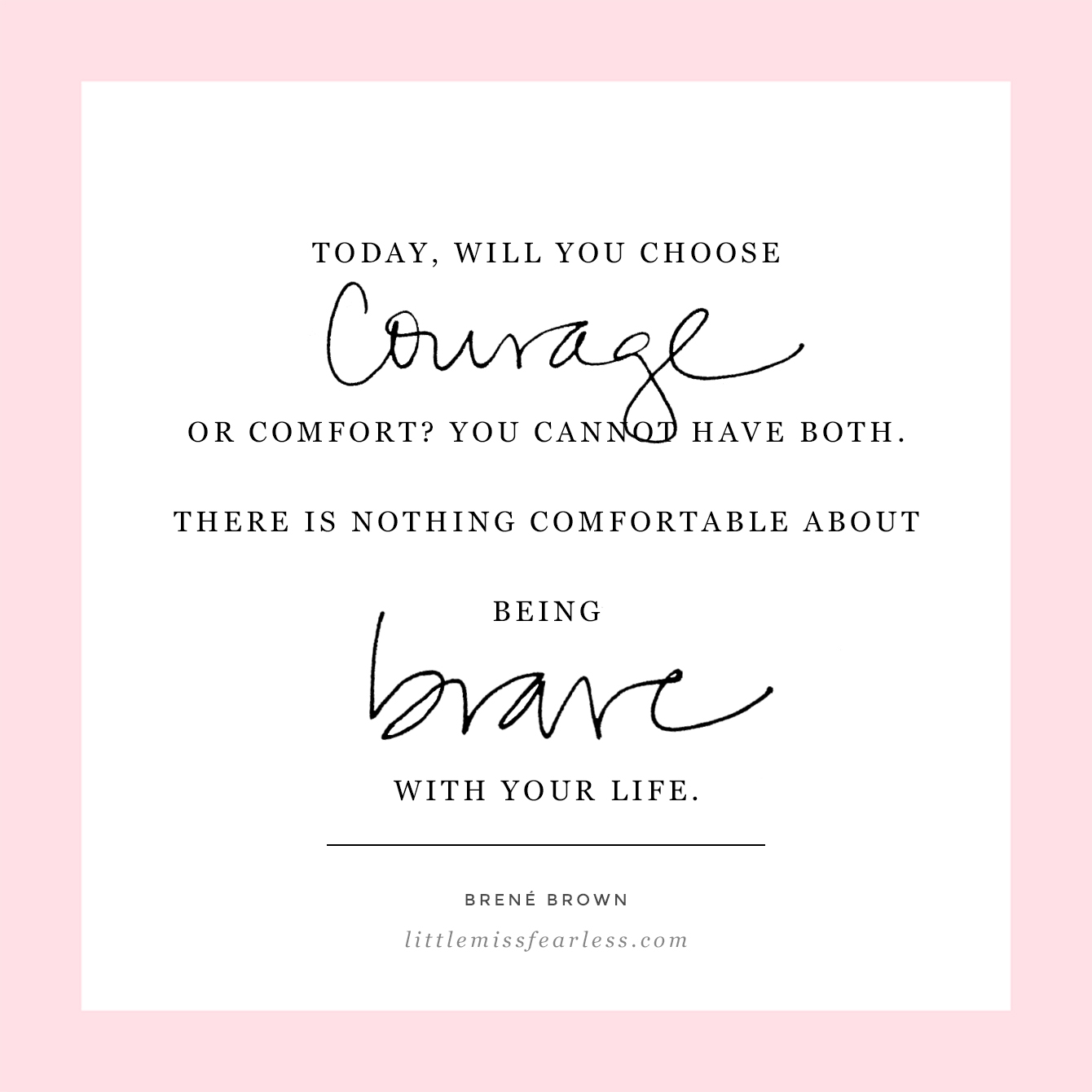 Letting go of comfort.
So today, I am letting it all go and encouraging you to join me.
It's time to do what's right, not what's easy. It's time to build our character, not our ego. It's time to let go of who we think we're supposed to be in order to feel loved by and connected to others.
I'm still figuring it all out, too. But I do know this: A beautiful thing happens when we talk about our shame — it loses it's power over us.
Won't you join me?
Over the coming months, I'll be sharing more about my journey, the strategies I'm learning and practicing, and how I'm creating a life that's as courageous as I am. We'll talk about the various components of perfectionism as it relates to our self-talk, how we dress, body image, fitness and motherhood. And I'll share changes I'm making in my life to find more peace, self-confidence, purpose and harmony.
Thanks for sticking with me on this bumpy and imperfect road. If this is your first visit here, I hope you'll keep coming back.
I can't wait to share more, and in the meantime, if you're not already singing this tune from Frozen, let me walk you out to the sound of
my fight song
.