This post is sponsored by Sofft Shoes. All thoughts and opinions are my own.
Third Trimester Already?
This coming Saturday I'll be 34 weeks pregnant!
I'm so grateful to have made it this far and cannot believe how soon we'll be meeting this sweet little boy (who still doesn't have a name).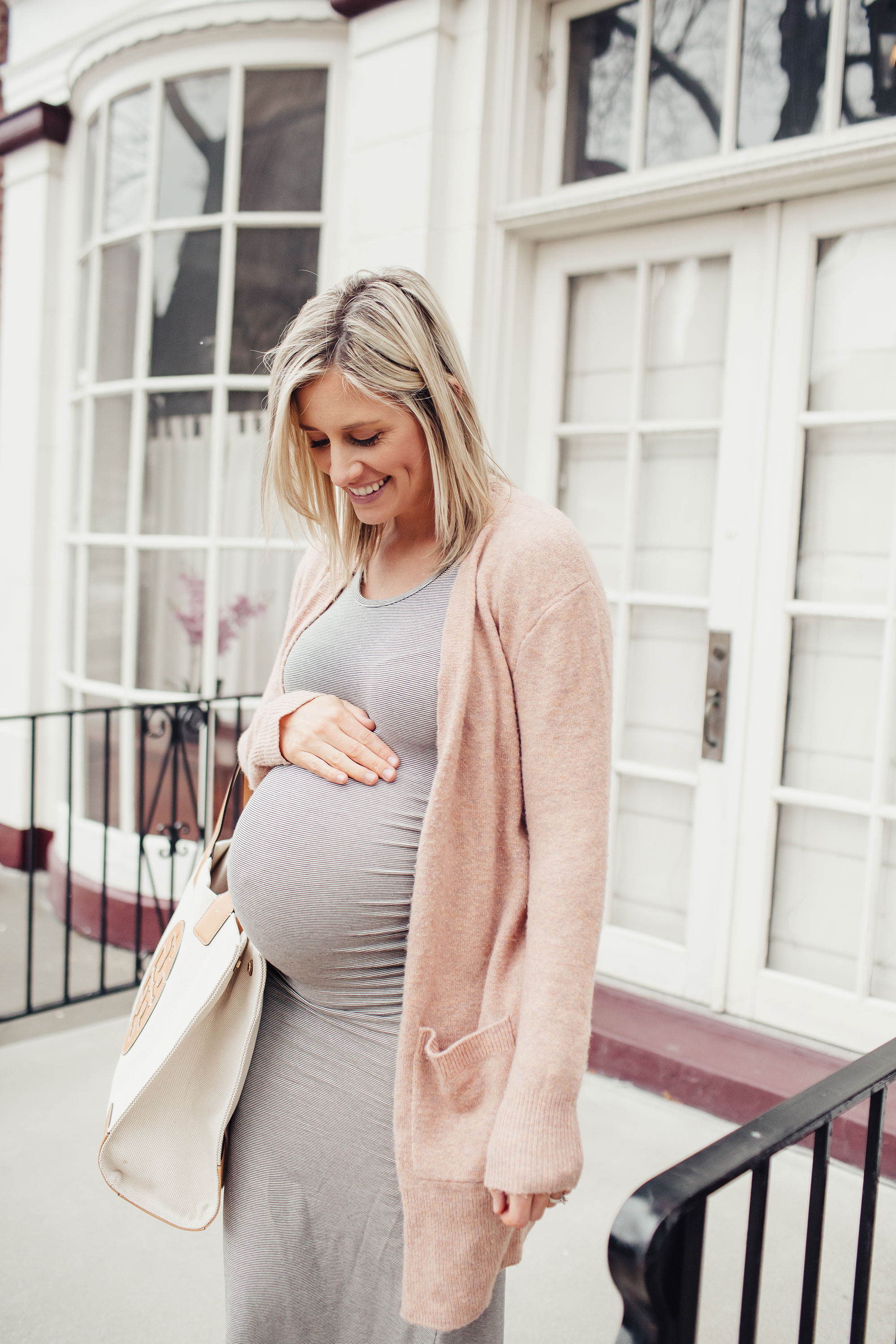 A few things I've loved most about the third trimester:
No more nausea. I no longer have that 11 a.m. "I have to eat something right now or I'm going to puke" feeling. It's suuuuch a relief! And just about every food sounds good.
I like getting dressed. It might be the change of seasons, but wow, what a difference it makes to wake up and no longer dread getting dressed. More on this below.
Baby on the move. He gives me back aches, but I love feeling this baby move all day (and night). It's still hard to comprehend that I have a human living inside my belly. But every time my stomach morphs into oblong shapes it leaves me breathless. Life is a miracle!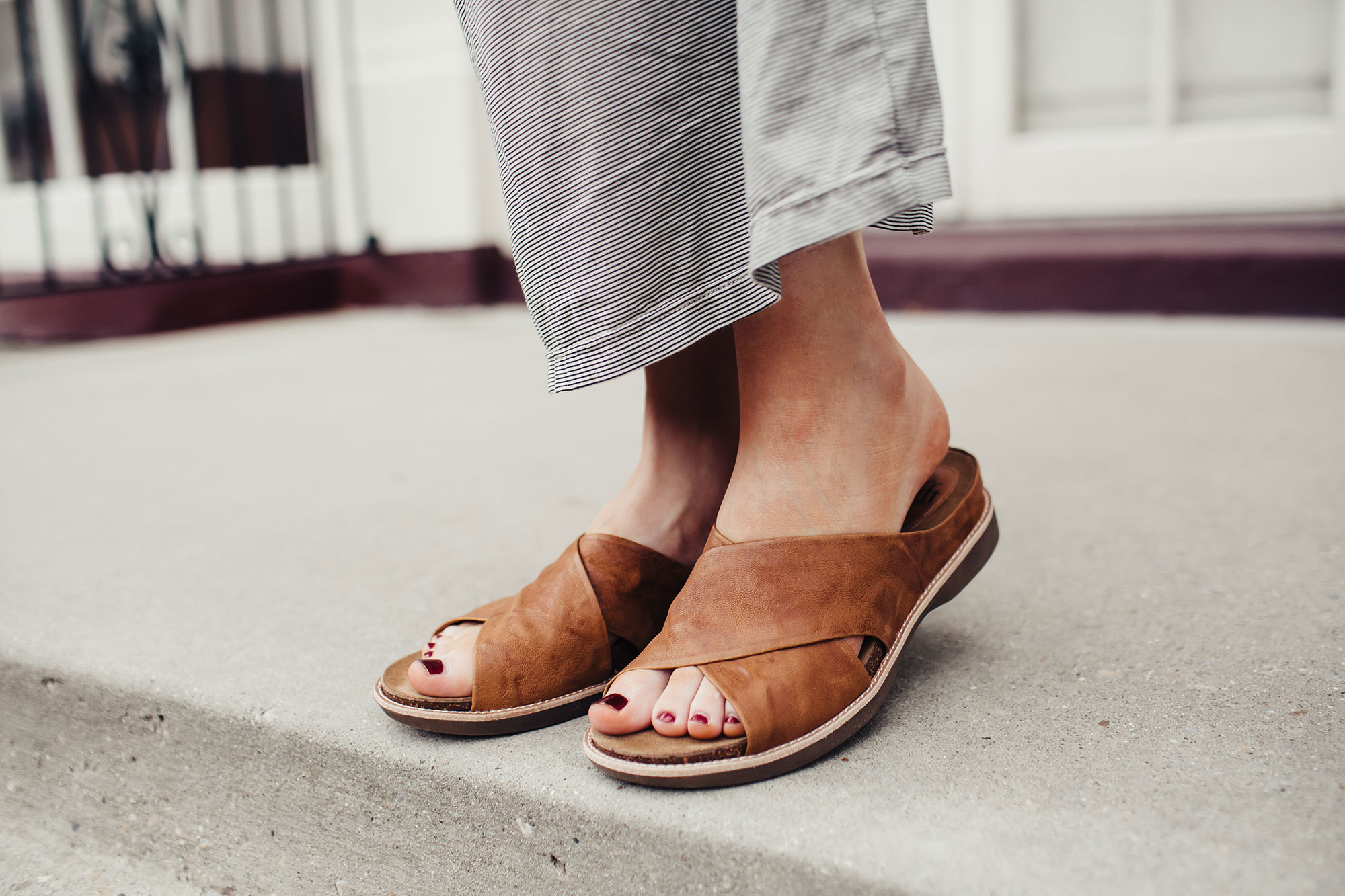 Why Getting Dressed Is Fun Again
You know when you get really comfortable with something and then you can't have it anymore?
This is how I felt about my seasonal capsule wardrobes pre-pregnancy.
I went through this whole process of letting go of clothes I don't wear, and built a capsule closet of clothes I totally LOVE to wear.
Then, suddenly, I couldn't wear them anymore (except cardigans).
That adjustment was harder than I expected.
Luckily, shoes have been a universal staple that I haven't had to change for pregnancy.
And Sofft has come through AGAIN with the most comfortable options that fit my pre- and during-pregnancy style.
I've been living in these Brylee sandals from Sofft ever since the temps got warmer.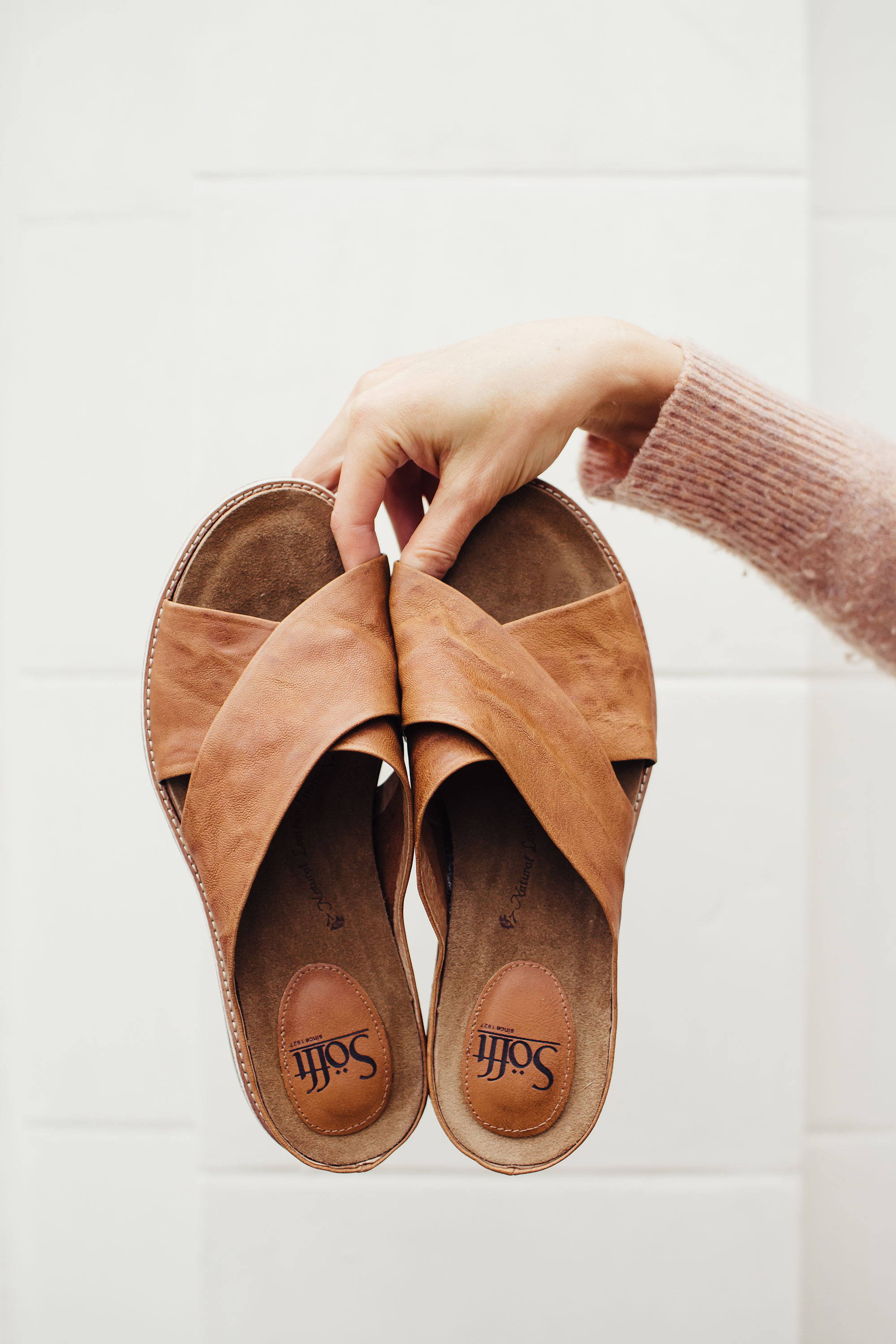 Paired with a maxi dress or jeans and a tee (my fav), they literally make me feel comfy and at home in my skin.
They also come in three different colors so you can find the one that's just right for you.
And if you read to the end, there's a nice giveaway in store for you!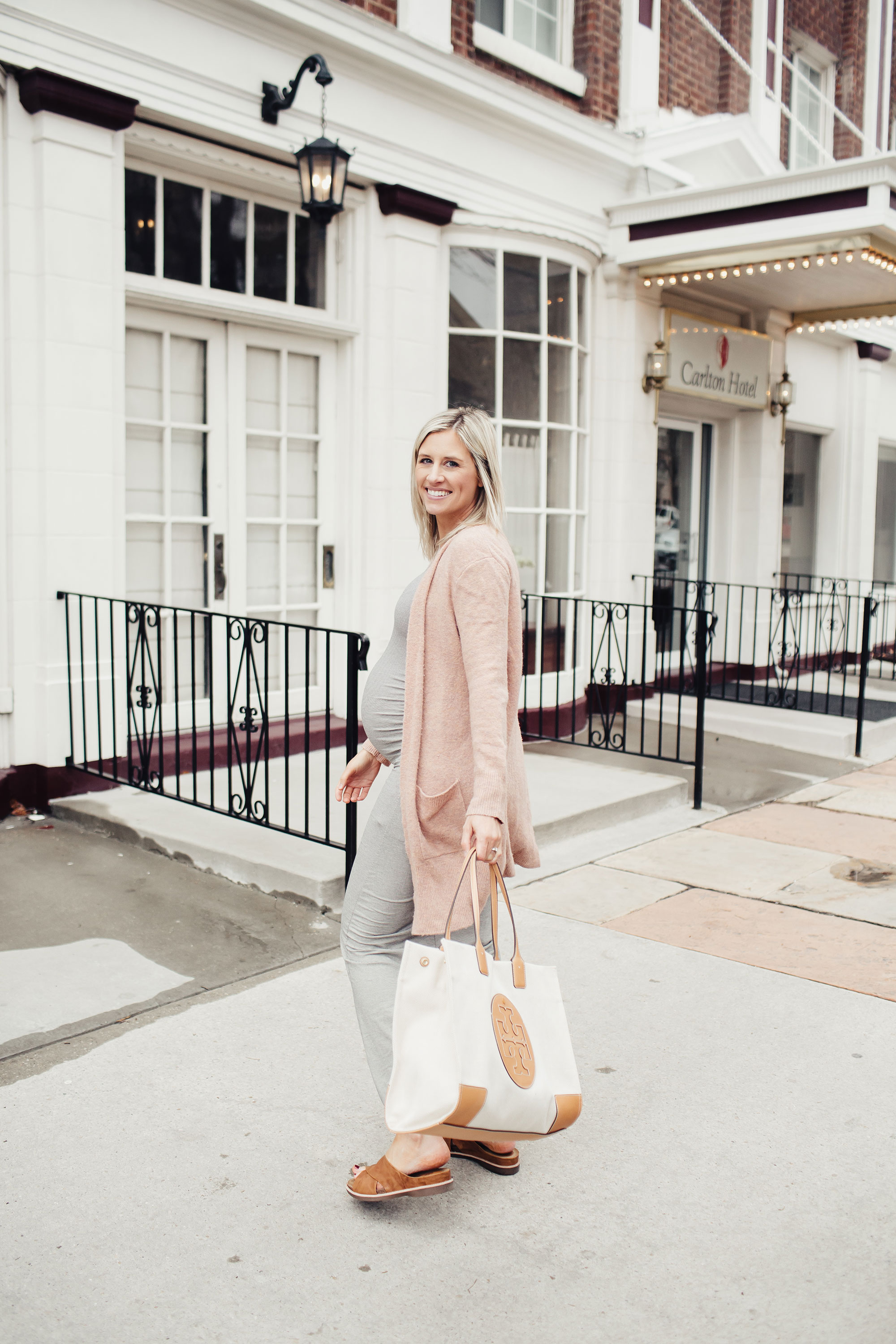 3 Maternity Capsule Wardrobe Tips
If you're embarking on a new pregnancy journey, here are some tips I've learned along the way for building a maternity capsule wardrobe:
Invest in comfortable shoes. This doesn't mean you can't wear the shoes you have, but as baby grows and the weight starts to build, you will thank yourself for keeping your feet happy. I love my Somers sneakers and Brylee sandals from Sofft. They're versatile, incredibly comfy (thanks to the built in multi-layer insole), and totally appropriate for transitioning through these next three seasons!
Don't overdo it on stripes. Stripes are one of the easiest patterns to build a capsule wardrobe around because they're so versatile. This pregnancy, I somehow lost track of just how many stripes I was accumulating in my maternity capsule and it honestly makes me feel nauseous again. Lol. #sendhelp In place of stripes, I recommend graphic tees and florals, or other textures, like buttons, bell sleeves or knot details.
Don't live in a bin. Ever since I started a capsule wardrobe, I've been rotating my clothes in and out of bins. The current season's clothes get prime real-estate in my closet on hangers and shelves, while the off-season clothes stay in their respective bins. Naturally, I have a maternity capsule bin, but I never moved the clothes to my closet because I thought 9 months would go by too fast. (Pretty sure this is why I lost track of the stripes.) Take my advice — don't live in a bin your whole pregnancy.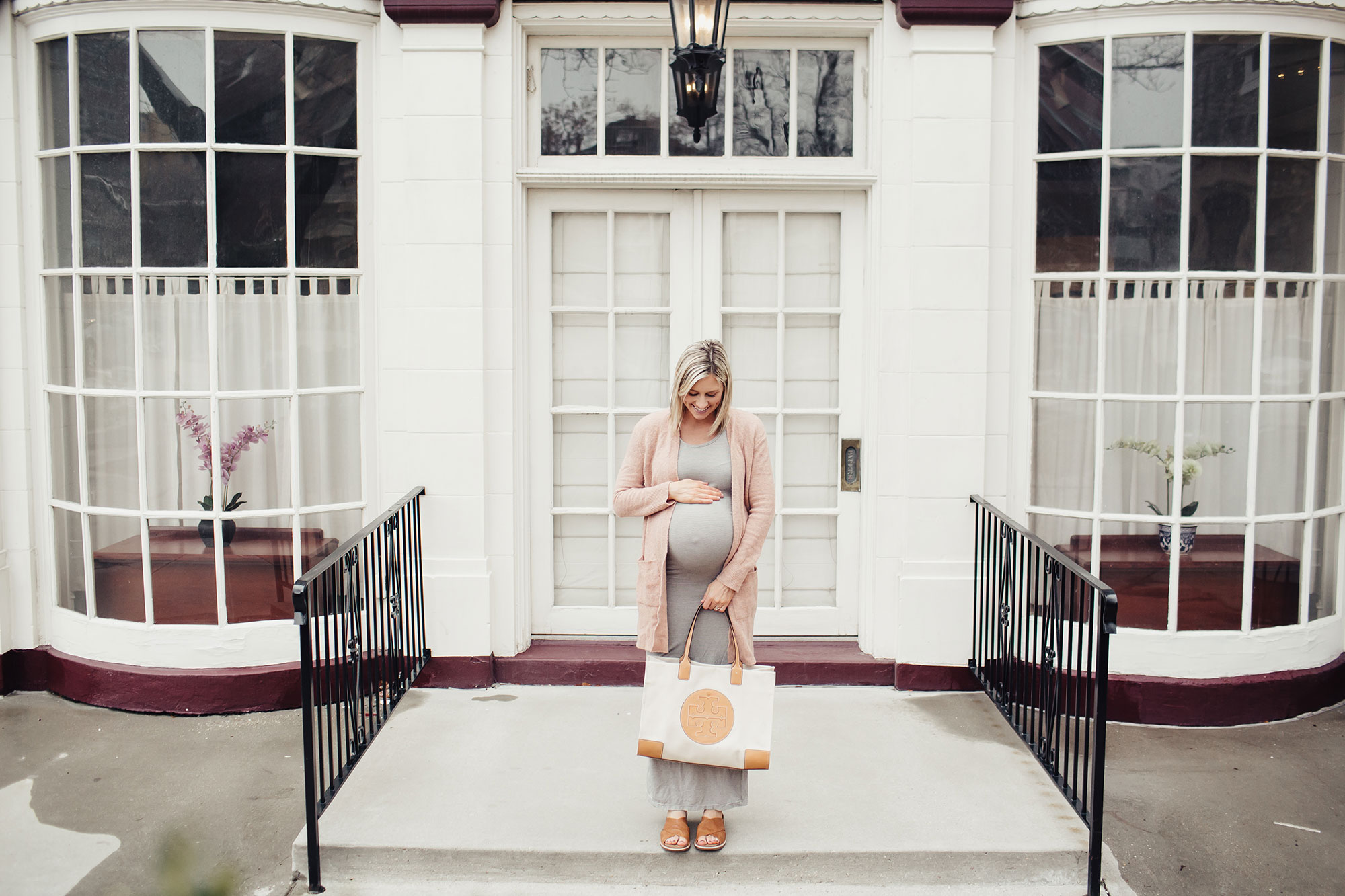 Enter to Win a Pair of Sofft Shoes for Yourself!
Now for the really fun stuff…
I've teamed up with @sofftshoes on Instagram today and we're GIVING AWAY a pair of these Brylee sandals to one of you!
Head over to my Instagram feed to enter!
Thanks for reading!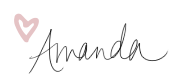 Shop the Post