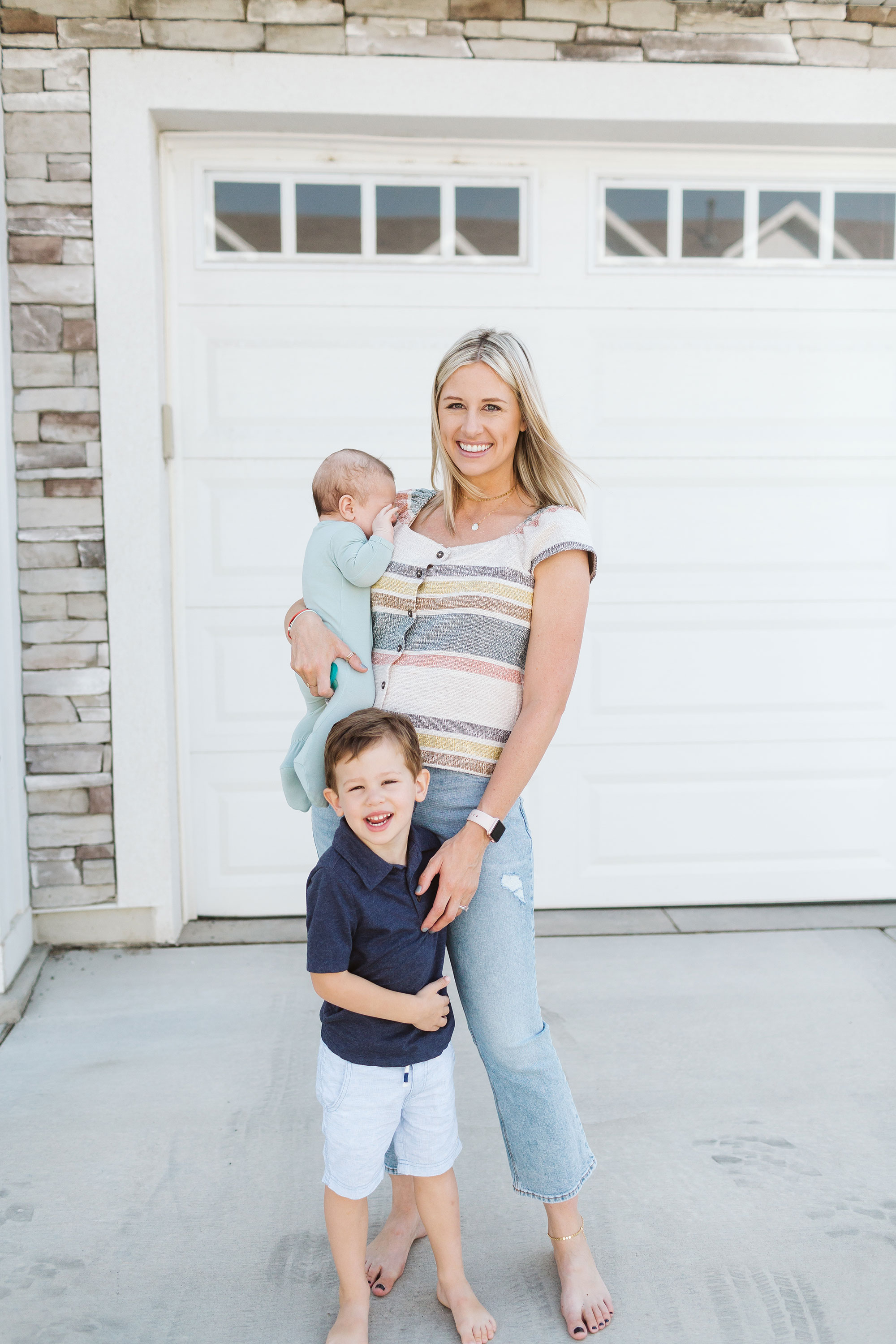 Is A Postpartum Capsule Wardrobe Necessary?
First things first, I give a resounding YES to this question. Why? Because a few weeks after Scotty was born (forgive me for not officially introducing him here, but you can find his yummy-ness over on my Insta), I was ready to stop wearing pajamas and get outside more with Benji. The dilemma? My maternity clothes weren't fitting and my pre-prego clothes weren't either.
I had nothing to wear!
I did not want to spend a ton of money on a whole new wardrobe, so I walked over to Kohl's one afternoon and stocked up on t-shirts (btw, this brand of t-shirts at Kohl's is my new favorite—so incredibly soft, stretchy and breathable).
Why So Many T-Shirts?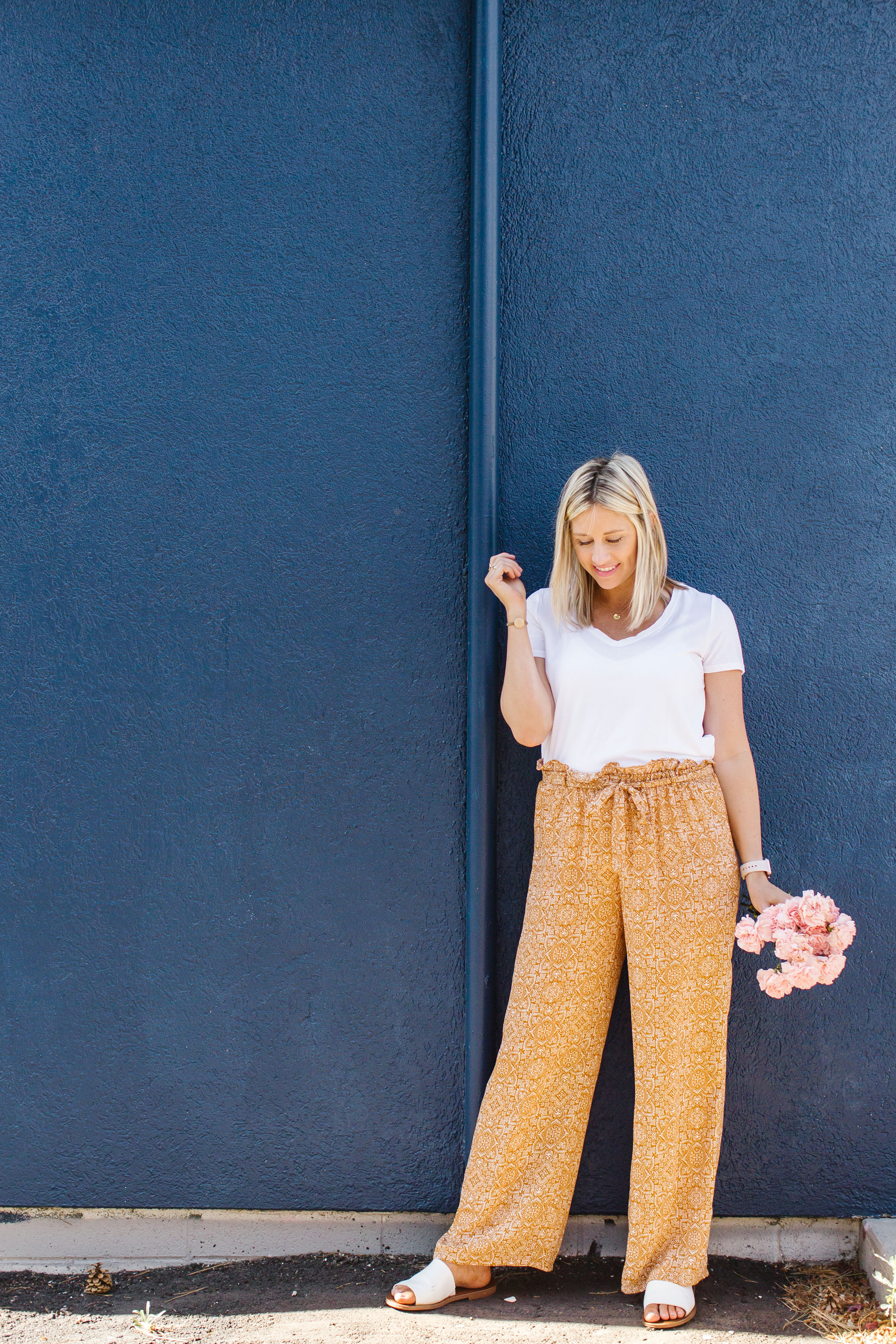 Maybe you're recently postpartum yourself and wondering why I would stock up on t-shirts when we all know button-downs are much more nursing friendly.
My answer?
Button-down shirts tend to have all different cuts and fits and patterns, making them harder to find at a worthy price-point and that match your unique style.
T-shirts, on the other hand, are just so easy to lift up to breastfeed, assuming you've got a soft fit and fabric. And Kohl's surprised me with their selection, plus, the sales/discounts/"Kohl's Cash" were great. All of my tees were by this brand (I purchased mediums), with the exception of this rust v-neck tee.
These last three tees I bought intending to carry them over to my regular fall or summer capsules, so you'll likely be seeing them again. I have a thing for graphic tees with cute sayings and the middle tee is actually a soft knit that came in my July Stitchfix. Woot!
Jean Secrets
My number one tip on postpartum jeans?
Buying under-the-belly maternity jeans while pregnant because they'll be the pair you wear the longest as your bump fades. If all your maternity jeans have an over-belly band, they won't transition as well post-baby. I wore these jeans from A Pea in the Pod (seen here on Insta) at least 4-5 weeks postpartum.
Next, don't spend more than $50 on your first postpartum jean purchase. If you wear them well, you may want to discard or donate once they no longer fit, like my first postpartum jean purchase below.
My favorite pair were these from Old Navy (that I scored on sale for $25!) pictured below with the striped top. I also love this similar pair.
Nursing-Friendly Jumpsuits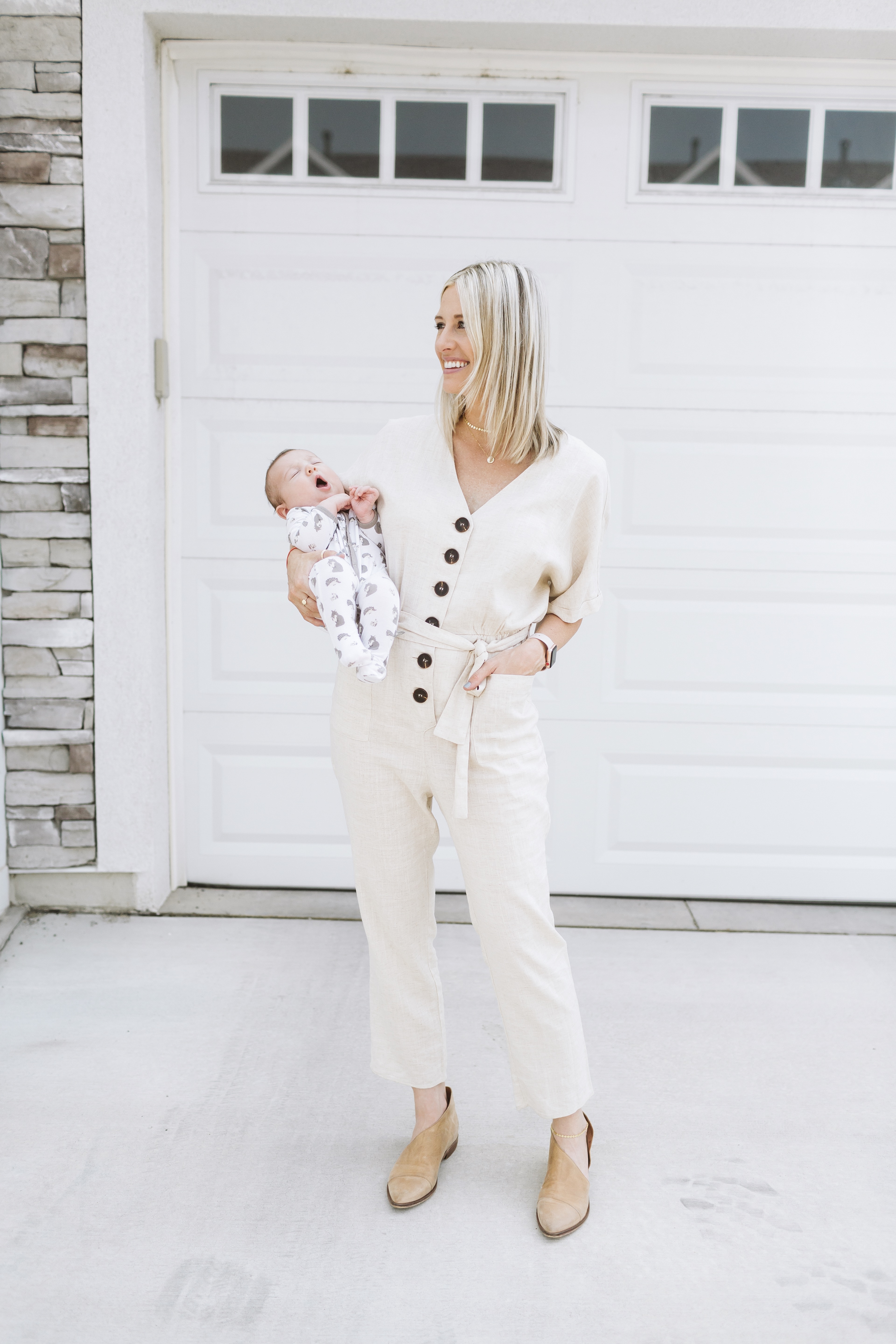 As I shopped around a little more, I stumbled upon the MOM section at Roolee and fell in LOVE with so many styles that work for maternity and postpartum. These jumpsuits were the first pieces that made me excited to get dressed again.
Warning: you will want all of the Roolee jumpsuits—just be sure to read the descriptions so you know if the buttons are functional. If not, they won't do you any good for breastfeeding. 😉 Side note: they have a strict 30-day return policy.
Stretchy Dresses
Another fav find at Roolee were these maxi dresses below (see my "Style" story highlight on Insta for a closer look). The fabric is as soft as my baby's swaddles and the stretch makes them so comfy they'd literally fit any body type, including pregnant bods and mom bods!
Since my early postpartum weeks were in the middle of summer, I was happy to find this third, shorter, draw-string-waist dress at Costco for $35! Yes, COSTCO. The brand is Sexy Modest Boutique and they were doing a pop-up. The dress comes in several colors and I know it doesn't look nursing-friendly, but the fabric is stretchy enough that I could pull the neckline down over one boob at a time and nurse. So I was sold. Plus, POCKETS!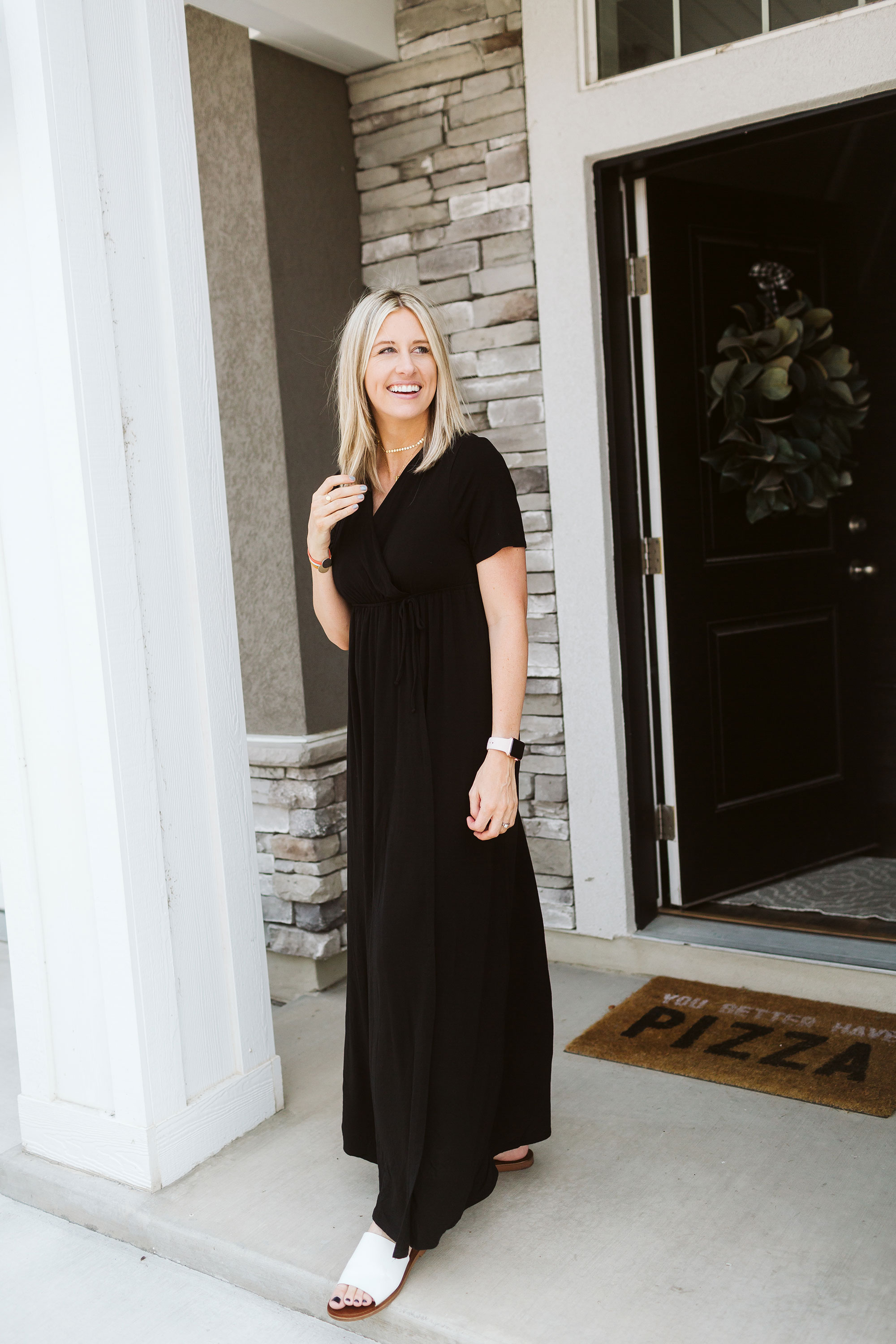 Joggers for the Win!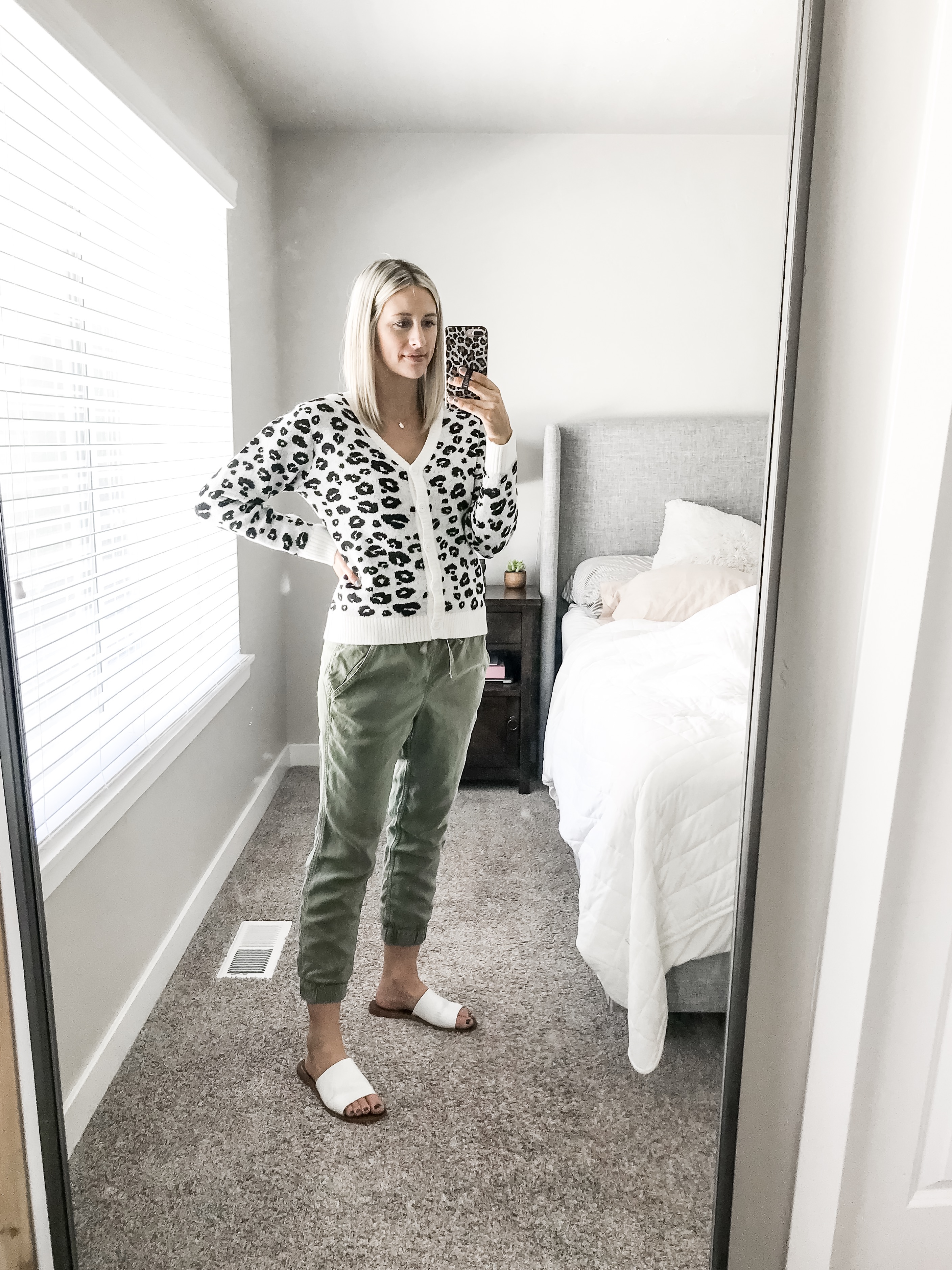 As the baby weight has steadily come off (let me know in the comments if you want to know more about how) I've found myself yet again in that transition period between clothes that fit and clothes that don't yet fit.
My saving grace has been joggers!
They're flattering even if they fit a little more snug than usual. They've also been SO comfortable and 100% my style. Albion Fit has my favorite joggers called "Jet Setters" and they come in several colors/prints. These look amazing on everyone, so don't think for a second that they won't look great on you!
My linen olive green pair is from my Summer Capsule Wardrobe and I've had them for a couple years now. I wear them ALL the time. Found a similar pair here.
Final Postpartum Capsule Wardrobe Takeaways
It's really tricky figuring out how to dress our changing postpartum bods. Here are some key reminders if you're putting together a postpartum capsule wardrobe (or just a general postpartum wardrobe):
Invest only in items that will transition as your body changes. For example, I bought my two Madewell button-up shirts one size up from my pre-prego size knowing they'll continue to fit me even when I'm back to my pre-prego size. Hunt for bargains on items you don't plan to wear beyond this postpartum period. BTW – Shopbop is having a huge sale this week and I always check there first for Madewell goodies (like this classic button-up that's been in my fall capsule for 2 years now!). Get the sale details below!
 Buy pieces that layer well. Even though I bought my t-shirts for summer, they're easy to layer in fall/winter. So I can wear them year-round if needed for breastfeeding.
Be happy. Remember every time you look in the mirror that your body has just done something incredible. With time and patience, you'll recognize it again. Just don't wait to appreciate the miracle of all that it does for you every day.
What are your thoughts on a Postpartum Capsule Wardrobe? Did I miss anything? Drop any comments/questions below. I'd love to hear them.
Psst! Shopbop Sale Details*

*Sale ends September 27, 2019 at 11:59pm PT.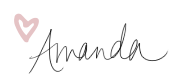 Shop My 2019 Postpartum Capsule