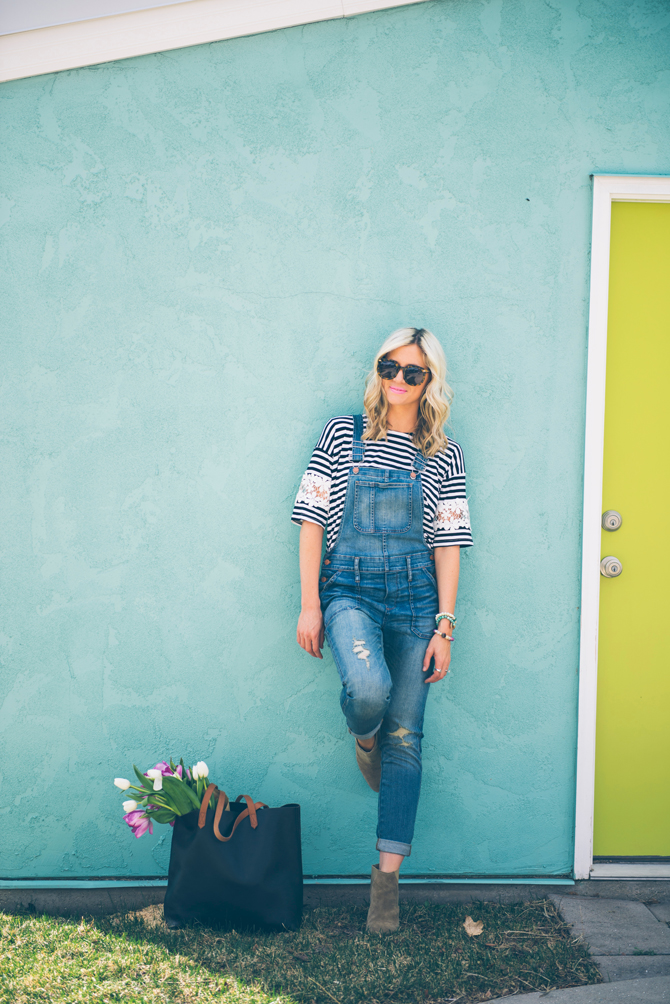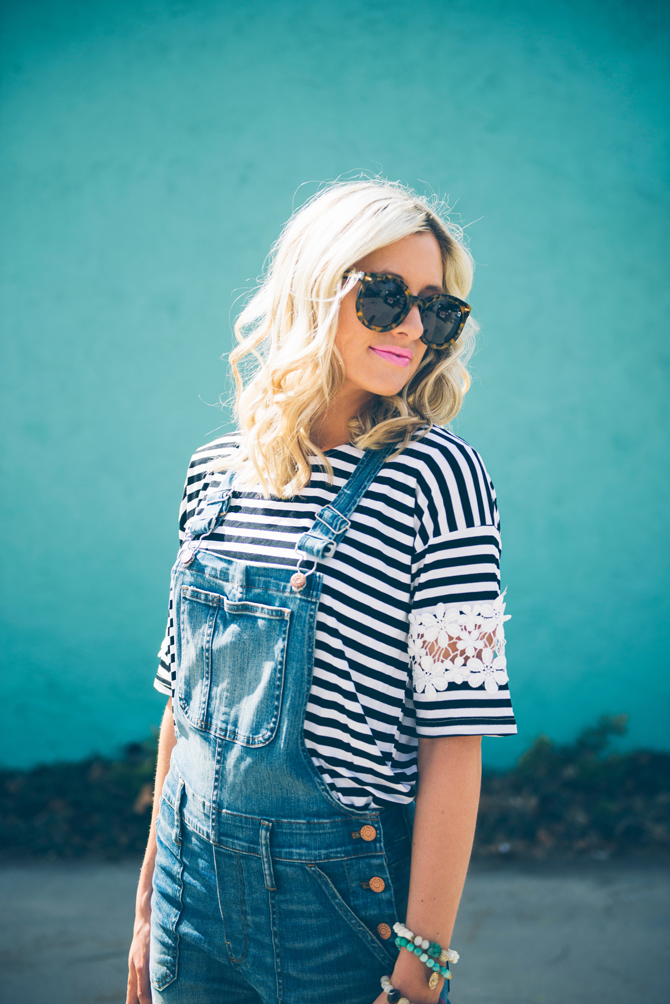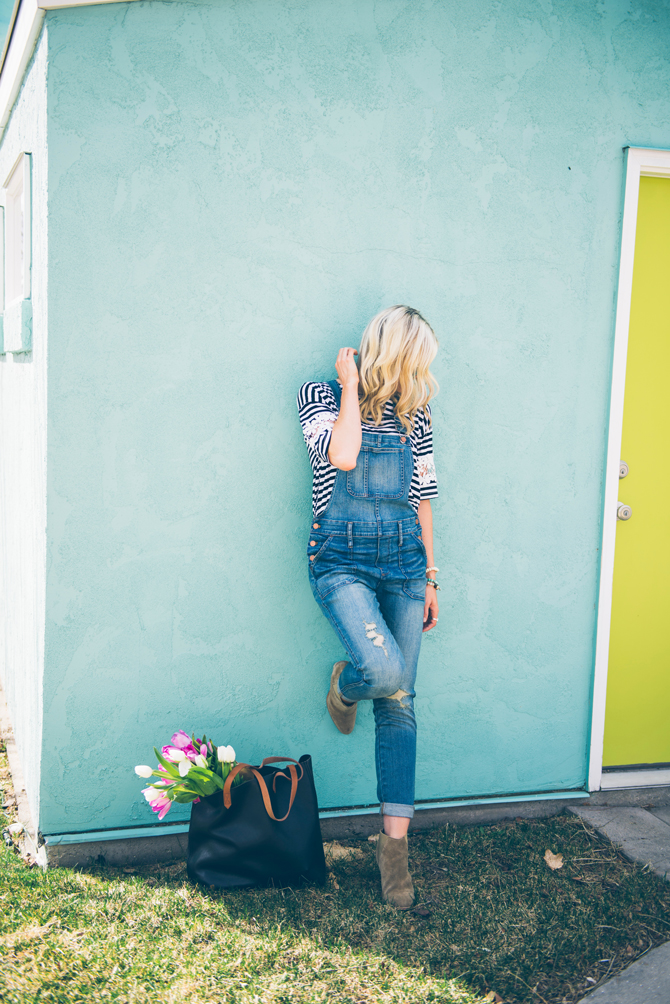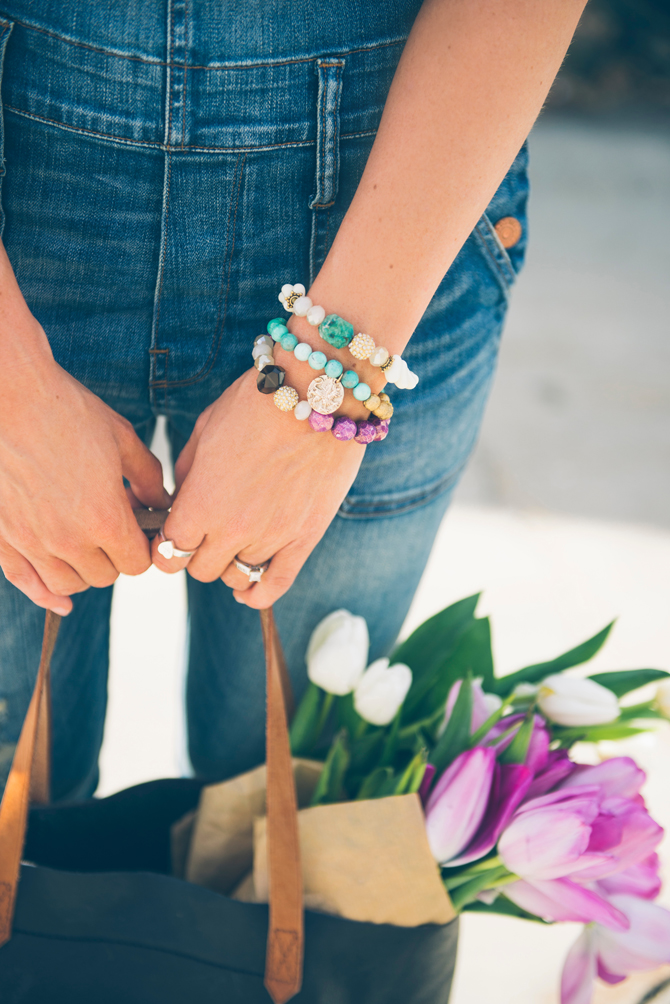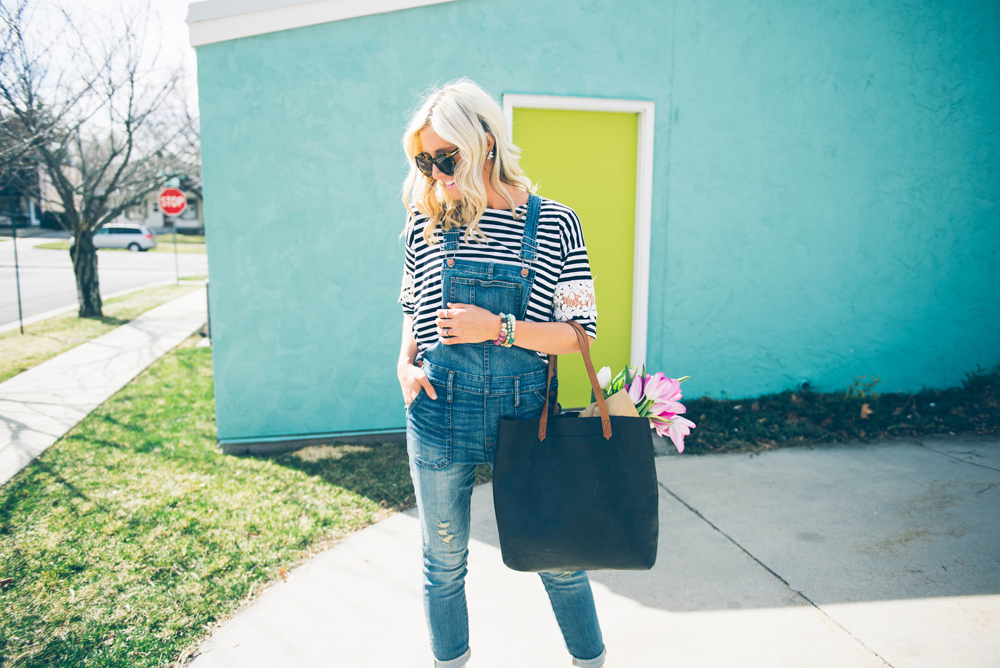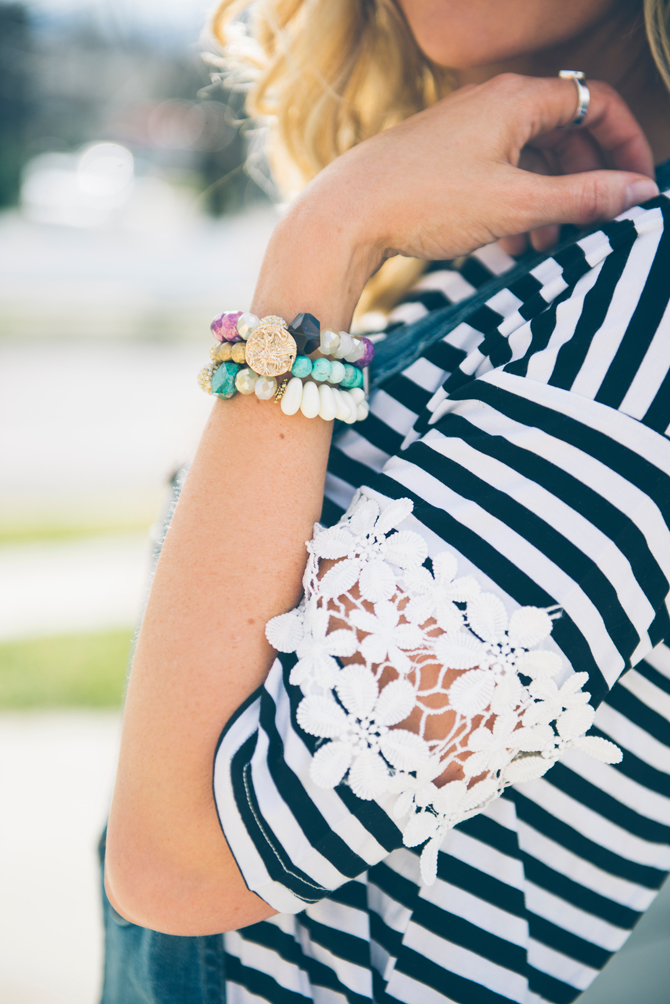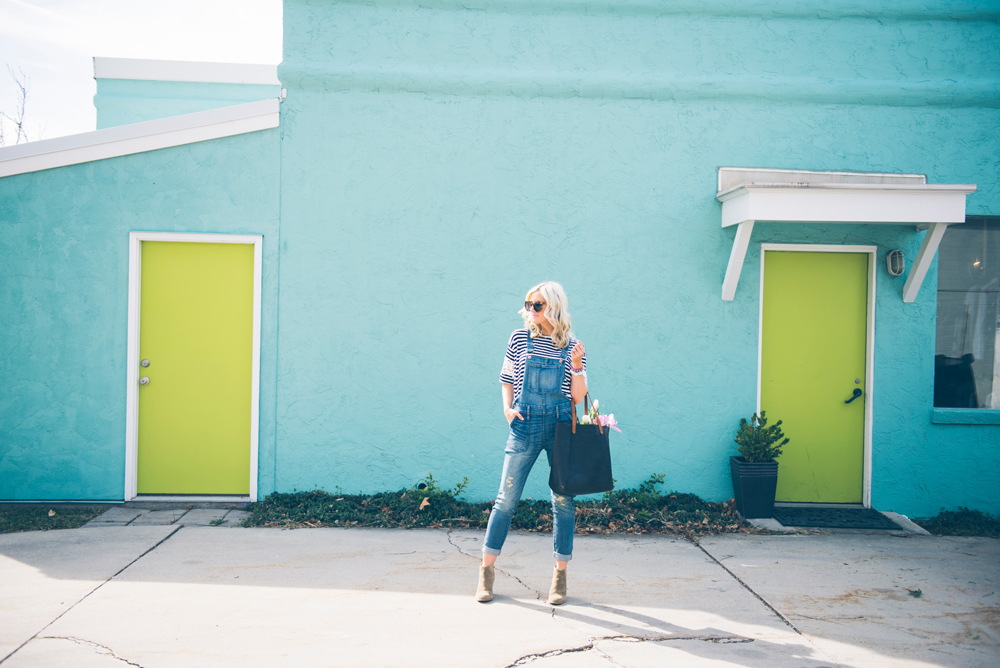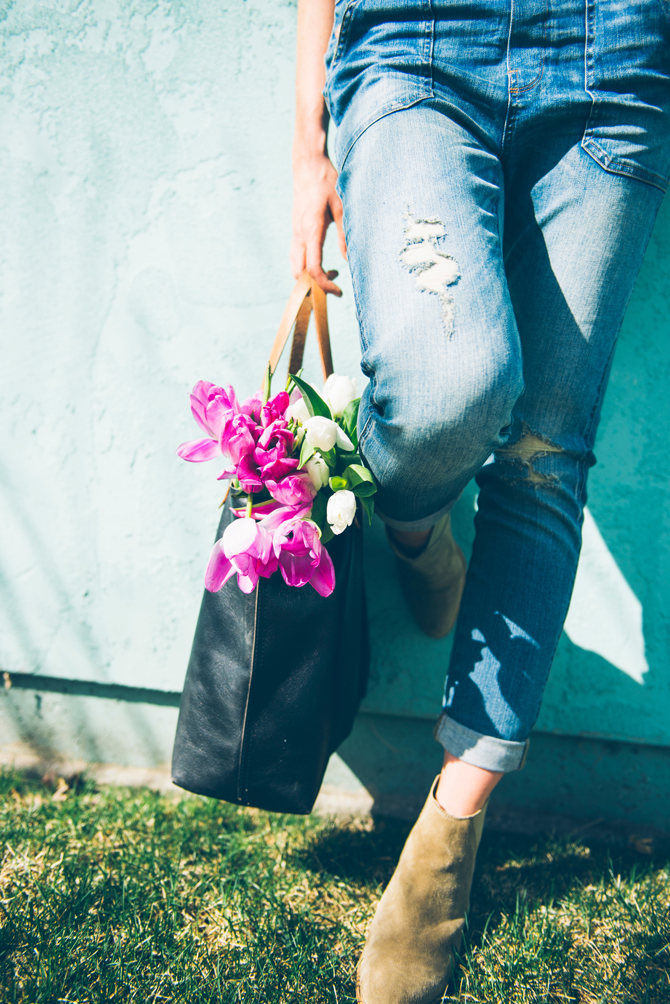 SHOP THE LOOK
top: sheinside c/o | bracelets: rubyjames by lauren wall c/o | overalls: madewell | boots: charles by charles david via off broadway shoes c/o {on sale!}| bag: madewell | glasses: karen walker | ring: gucci | lips: 'saint germain' by mac

I haven't purchased denim overalls since ninth grade, but I'm also proud to say I haven't been so in love with a pair of denim overalls since ninth grade either. I love the skinny jean silhouette and cool-girl vibe from these Madewell overalls (also loving these, but I'm a loyal Madewell fan). I also think stripes are the best thing you can pair with denim overalls, but I knew I couldn't follow the status quo without making my statement somewhat unique, and the floral cutout sleeve detail in this top from Sheinside was all that I needed to complete my Spring look (that and a bunchle of tulips, of course).
I've been a little less unique with my jewelry lately, so I have to send a huge thank you to Lauren Wall for this custom bracelet stack. She perfectly combined all of my favorite jewelry elements: turquoise (I have an obsession with turquoise jewelry), purple (unintentionally matched my tulips), gold/pave details and ivory (wow, tulips, again). Check out her Facebook page for similar styles or to order your own custom stack.
Hope you're having a wonderful Wednesday!
Special thanks to Sheinside and RubyJames by Lauren Wall for sponsoring this post.
Photos by Ashlee Brooke.