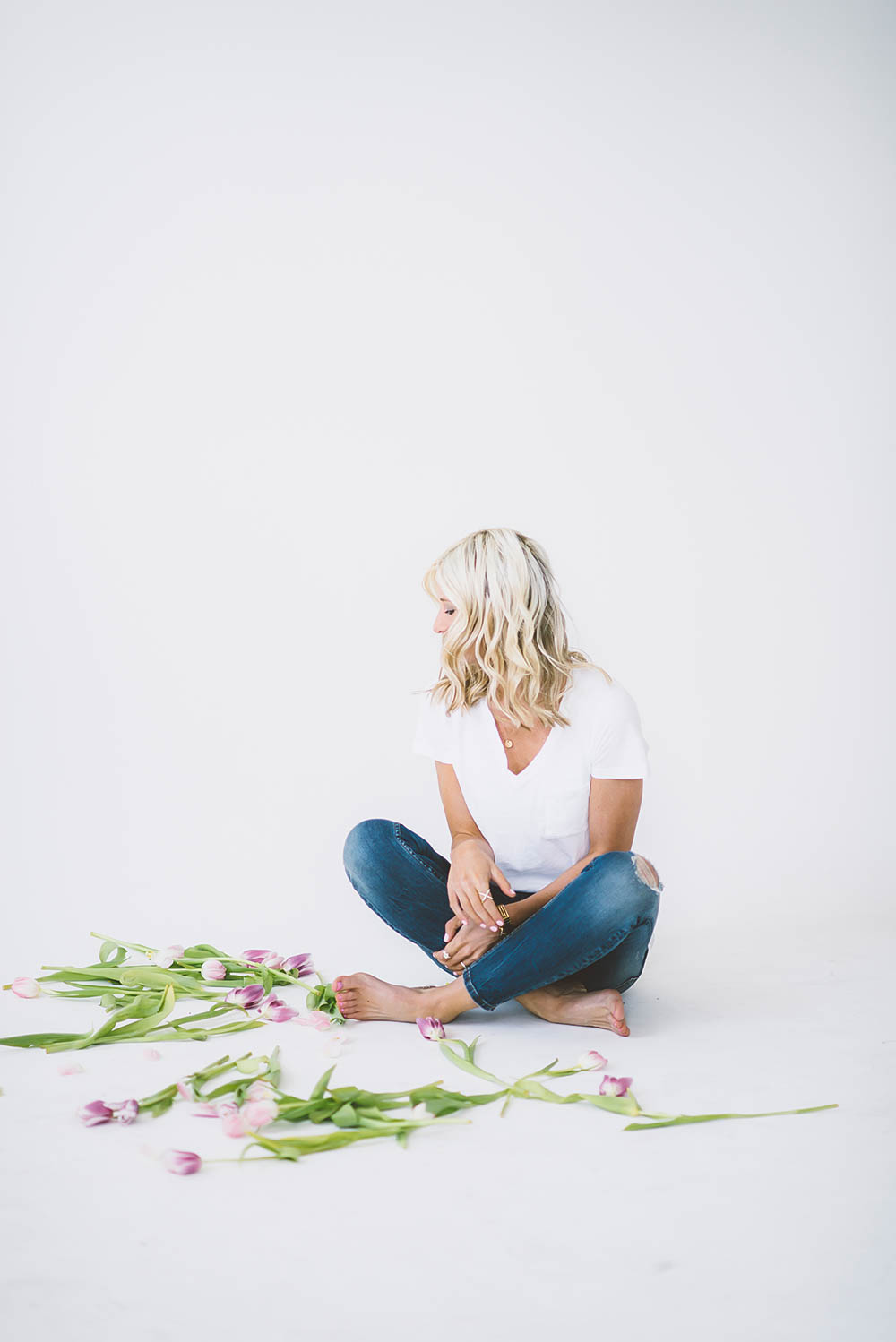 My self talk is confusing sometimes. I started last week (the new year) with positive thoughts, self belief, optimism, gratitude and humility. I felt at peace with where I was at in life, I felt completely ambitious and goal-oriented, and felt confident that I could achieve any new year resolution I had set for myself for 2017.
By Thursday I had lost those emotions. I felt stressed that I had started back at work and wondered (per usual) how in the world I was going to reach all my goals while balancing a full-time career, a full-time blog, motherhood, wifehood, fitness and sleep. I get overwhelmed just watching these things exist in the same sentence.
Beginning with Instagram, I started down a spiral of self-doubt. I started over-thinking every little thing. Which photo to post next? Were my photos even good enough to share? What if I say the wrong thing? …on and on and on.
I know I am not alone in this, yet it always feels that way, doesn't it?
Looking for inspiration, I searched for my favorite author (aka, researcher-storyteller) 
Brené Brown
. She has an Instagram account? Of course she does.
I immediately followed her
. Then I read through a few of her recent posts—she mostly posts quotes in her feed, which I can appreciate. I'd live my whole life in quotes if I could. I came upon this quote, which inspired me to write this very blog post you're reading…
"Stay afraid, but do it anyway. What's important is the action. You don't have to wait to be confident. JUST DO IT. And eventually the confidence will follow." — Carrie Fisher
This took me right back to
my motto for 2017
that I shared at the beginning of last week.
"Don't let perfect be the enemy of good."
I'm not joking when I say I've never felt I was born to do anything, specifically. I've never felt like I've discovered my calling in life. Surprisingly, motherhood has felt like the closest thing to it. But I have always felt like I was born to learn how to overcome my fears. They've been the most consistent thing in my life, alway following me to the next chapter of my story and I'm still learning to accept that I'll never arrive at a state of total fearlessness or complete confidence. So the challenge then, is to learn to live my life out loud ANYWAY.
And it can be so uncomfortable.
I often wait to feel confident before I do things. I wait to feel confident before blogging or sharing my thoughts or photos or life on social media. But sometimes you have to just jump before you're ready or you'll never jump at all. This quote from Carrie Fisher hit me in the gut and woke me up. It woke me from a self-deprecating daze I didn't even realize I had slumped into (except that I snarfed down an entire king size Milky Way that day. #redflag).
The next day I had a conversation with a friend who asked about my goals for the year. I started listing them off and before I was done I realized how excited I was about them. I was excited because I believed I would achieve them. It was more like talking through my 2017 plan than my 2017 goals. And that's when another familiar quote came to mind.
"Obstacles are those frightful things you see when you take your eyes off your goals."
And then I understood why I had been in a slump in the first place. I simply started looking at the tasks, the day-to-day checklists, the individual photos in my Instagram feed, rather than the story of my life that I share there. It's so important to stay focused on the story you're trying to tell than the chapter you're currently reading.
So remember, when the disease to please, the perfectionist bug, and lack of confidence haunt you down (no matter how unexpected it is), to keep going. Share your photos, your thoughts, your life ANYWAY. Just do it. The confidence will return (and it's likely to leave again), but surely the more we practice real courage, the braver and more wholehearted our lives become.
As part of
my 2017 reading goal
, I'll be finishing up Brené Brown's
"The Gifts of Imperfection"
and sharing what I learned later this month. Be sure to check back, but I can already tell you this book is hands down worth every minute you're willing to give it (even if you've read it before).
Happy Sunday!