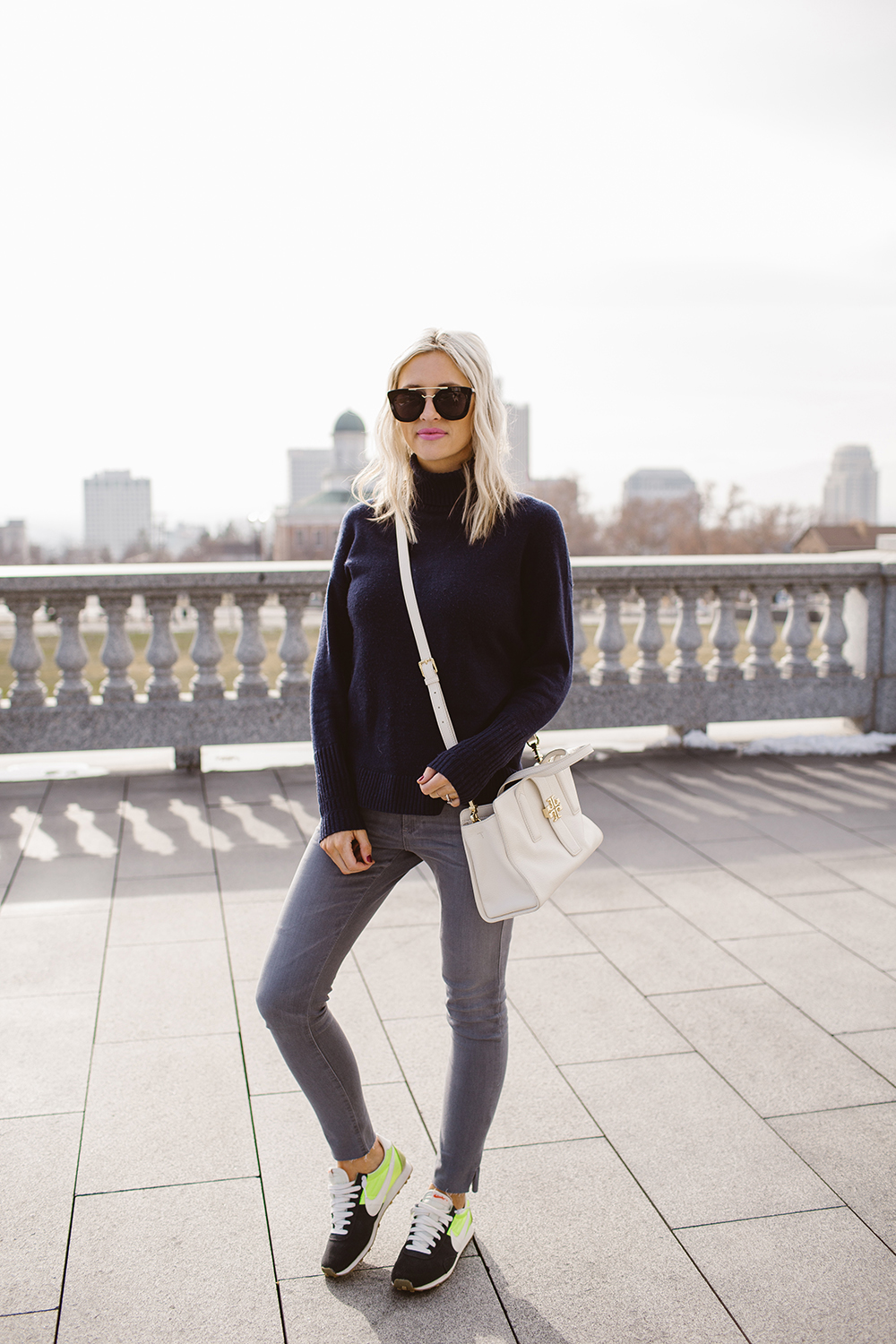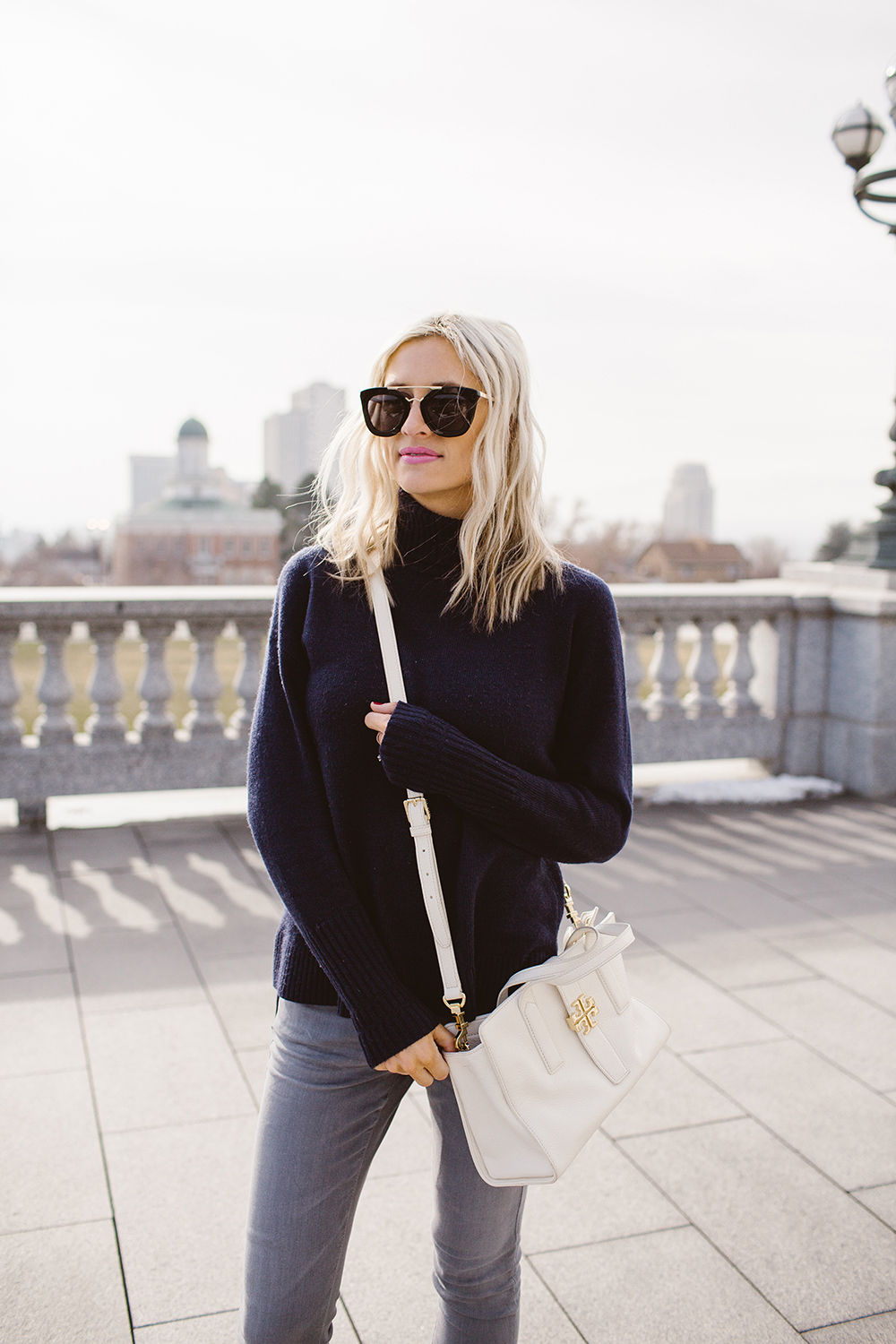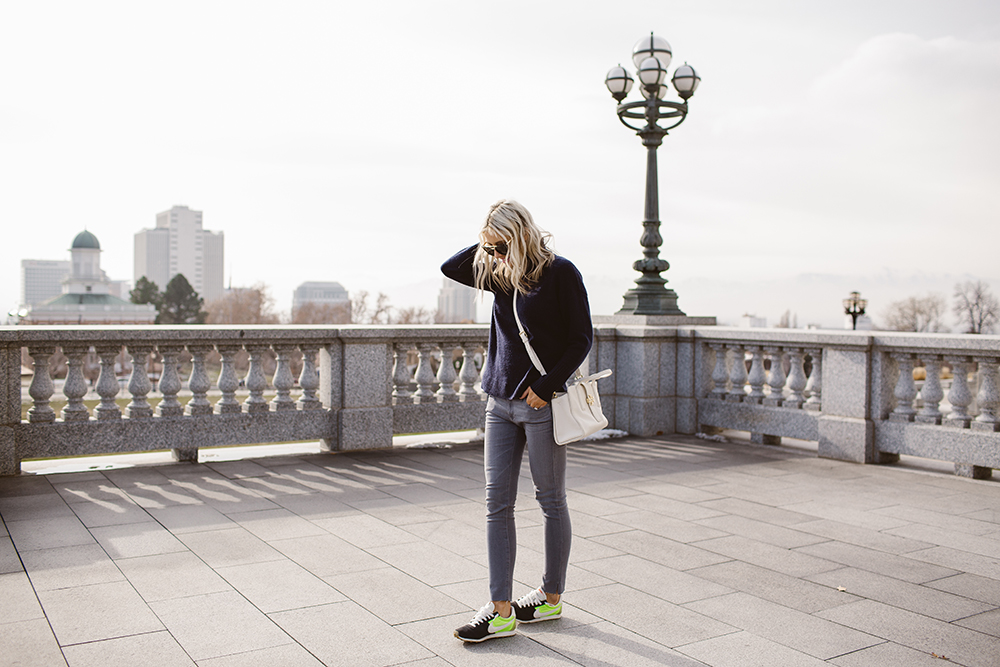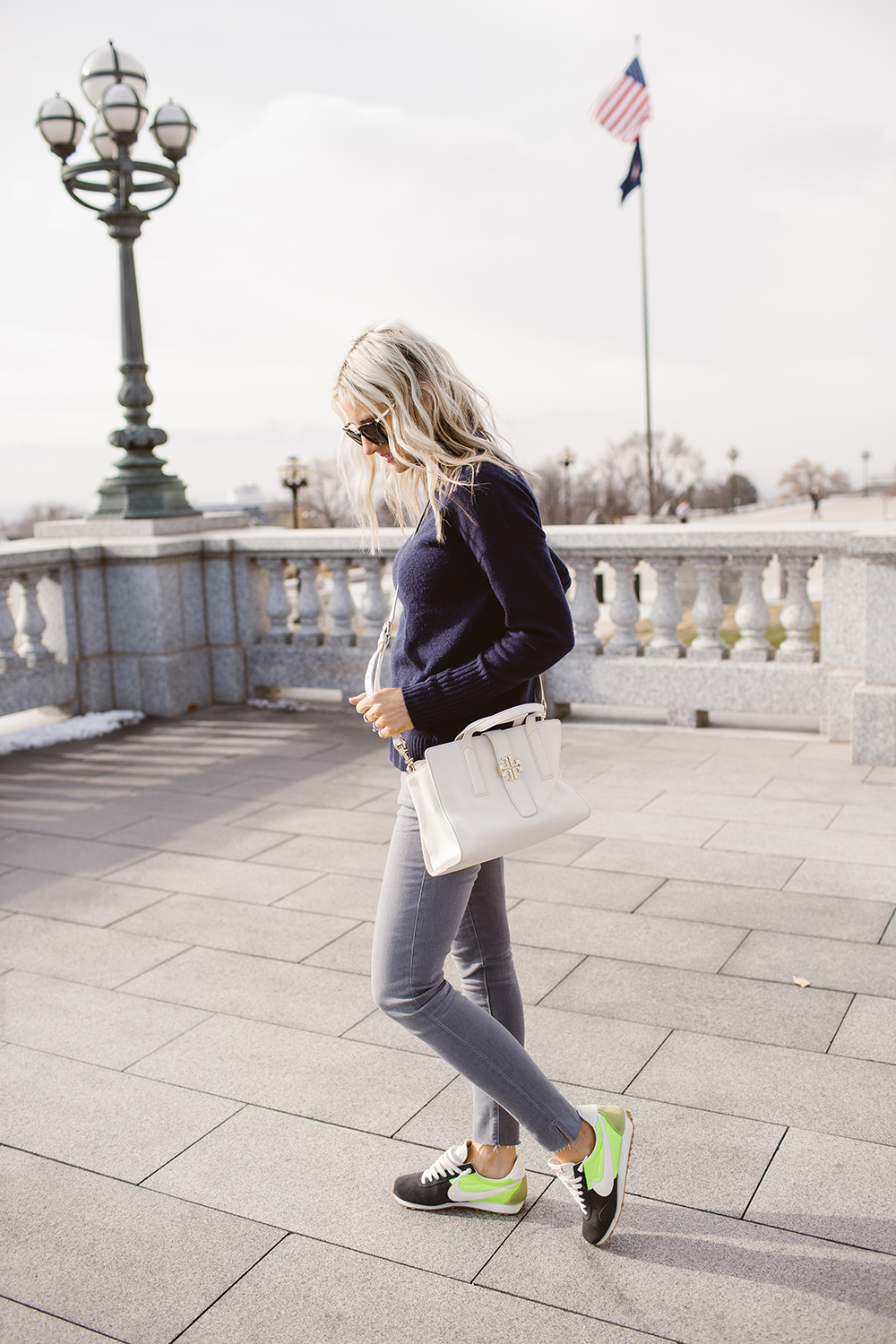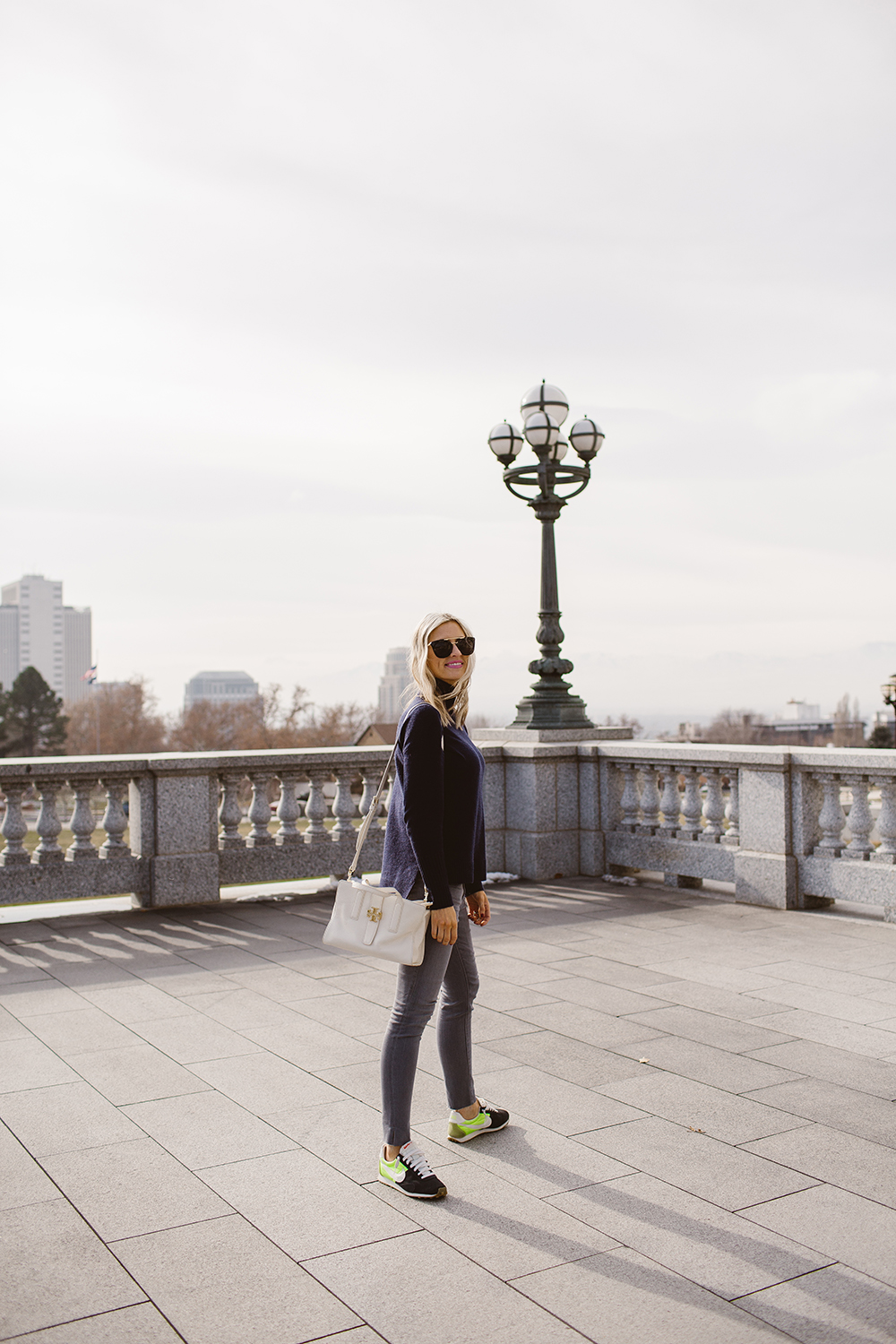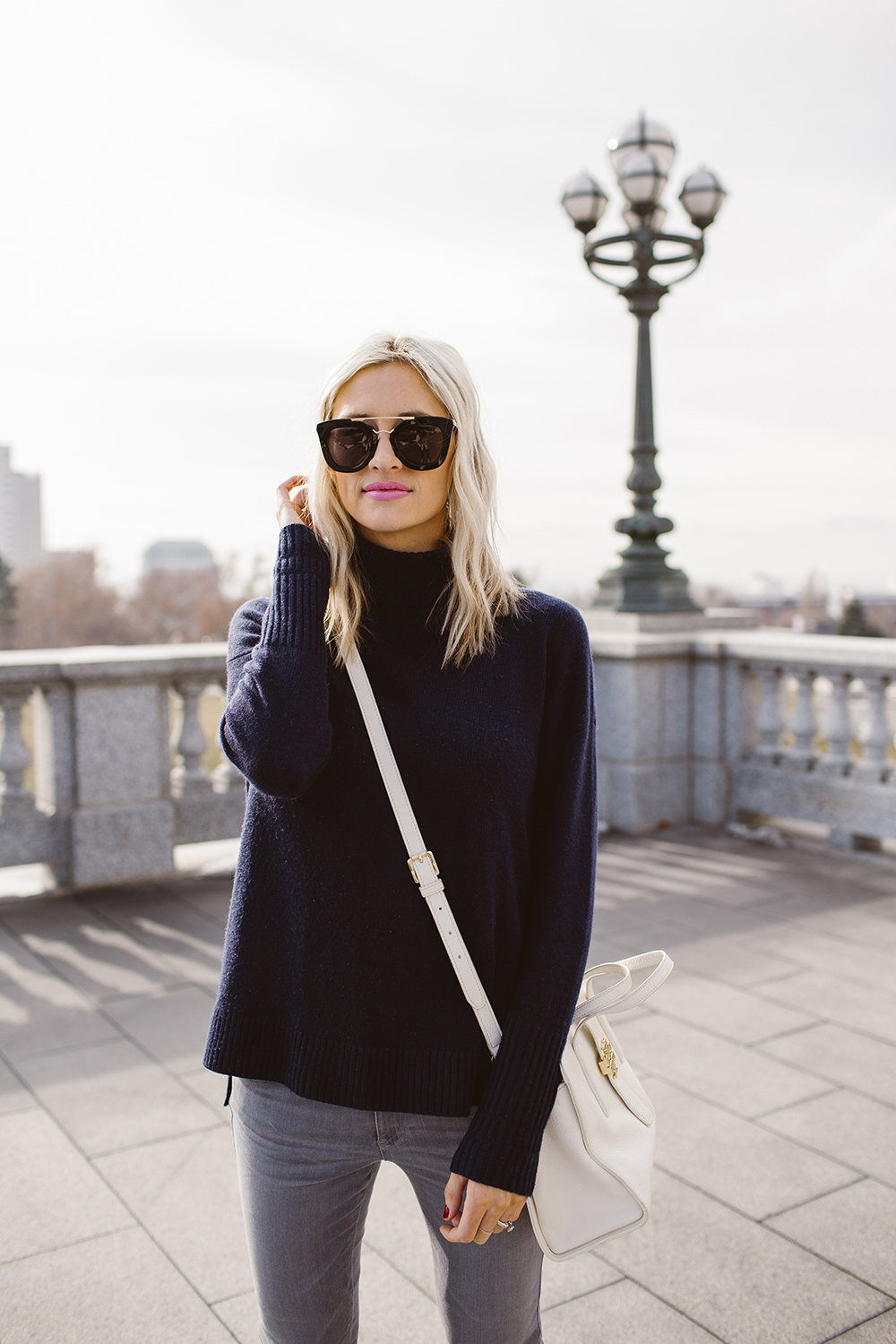 WHAT I'M WEARING
jcrew turtleneck {wearing size small} | ag jeans {obsessed; last seen here + here} | nike shoes for jcrew {old; similar style} | tory burch bag {similar here + here + here} | nasty gal sunnies {great prada dupe!; discounted pradas here} | mac lipstick in 'saint germain'

This weekend I'm going to SLEEEEP.
This first week of 2017 has been a long and busy one for me. I started back at work after a couple weeks off for Christmas and I forgot just how exhausting it is to juggle everything. My typical daily routine looks something like this…
6-7 AM – Wake up when Benji wakes up (sometimes it's 6, sometimes it's 6:30, sometimes it's 7. #momlife)
7-8 AM – Head out the door to catch the train to work (usually just before 8)
8-9 AM – Work on the train
9-5 – Work at the office
4-5 PM – Take the train home from work
5-6 PM – Work on the train (usually arrive home by 5:30 or 6:30, depending on which train I take)
6-8 PM – Play with Benji, feed him, change him, bathe him and put him to bed
8-9 PM – Eat dinner with Matty (I'm lucky, he's usually the one making it)
9-11 PM – Finish up more work (as needed), plan/write blog content, clean up Benji messes and do dishes, work out (at home), juice fruits and veggies
11 PM-1 AM – Pump, shower, read
These days I've been going to bed LATE. Too late. I didn't even make a resolution to get more sleep because I'm at a point in life where I have too much I want to do and accomplish. This is my year to do it all. I'm making it happen and I have Benji to thank because he gives me so much life and purpose. I'm more tired and more sleepless than I've ever been, but I'm also the most driven and fulfilled. Life is good.
This weekend, though, I'm for sure going to be sleeping more than working. Exciting, I know. 😉
What are your plans?
P.S. Here's another article I thought was motivating for setting goals. Check out 5 New Year's Resolutions That Will Help You Build Mental Strength in 2017.
Photos by The High Pines.