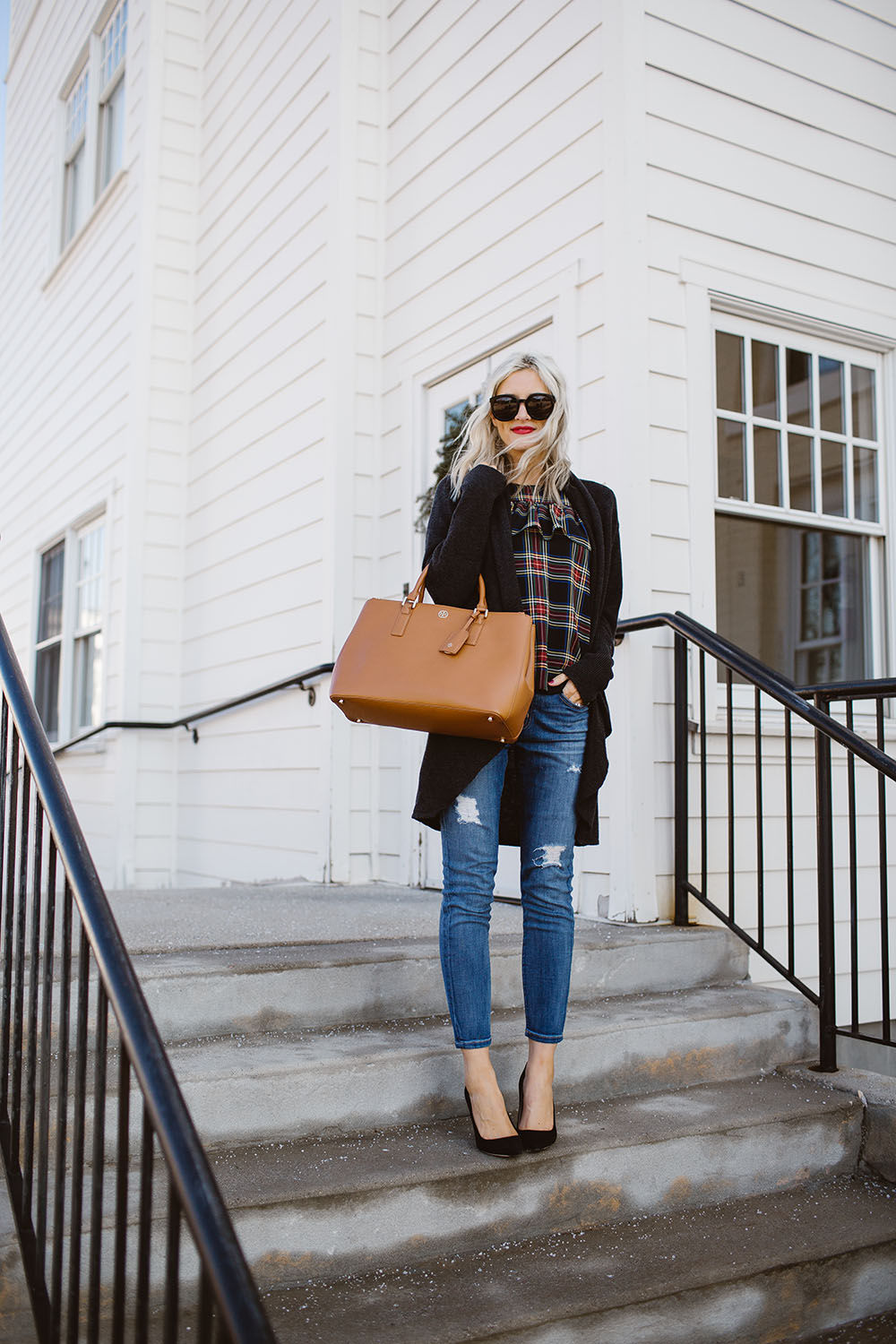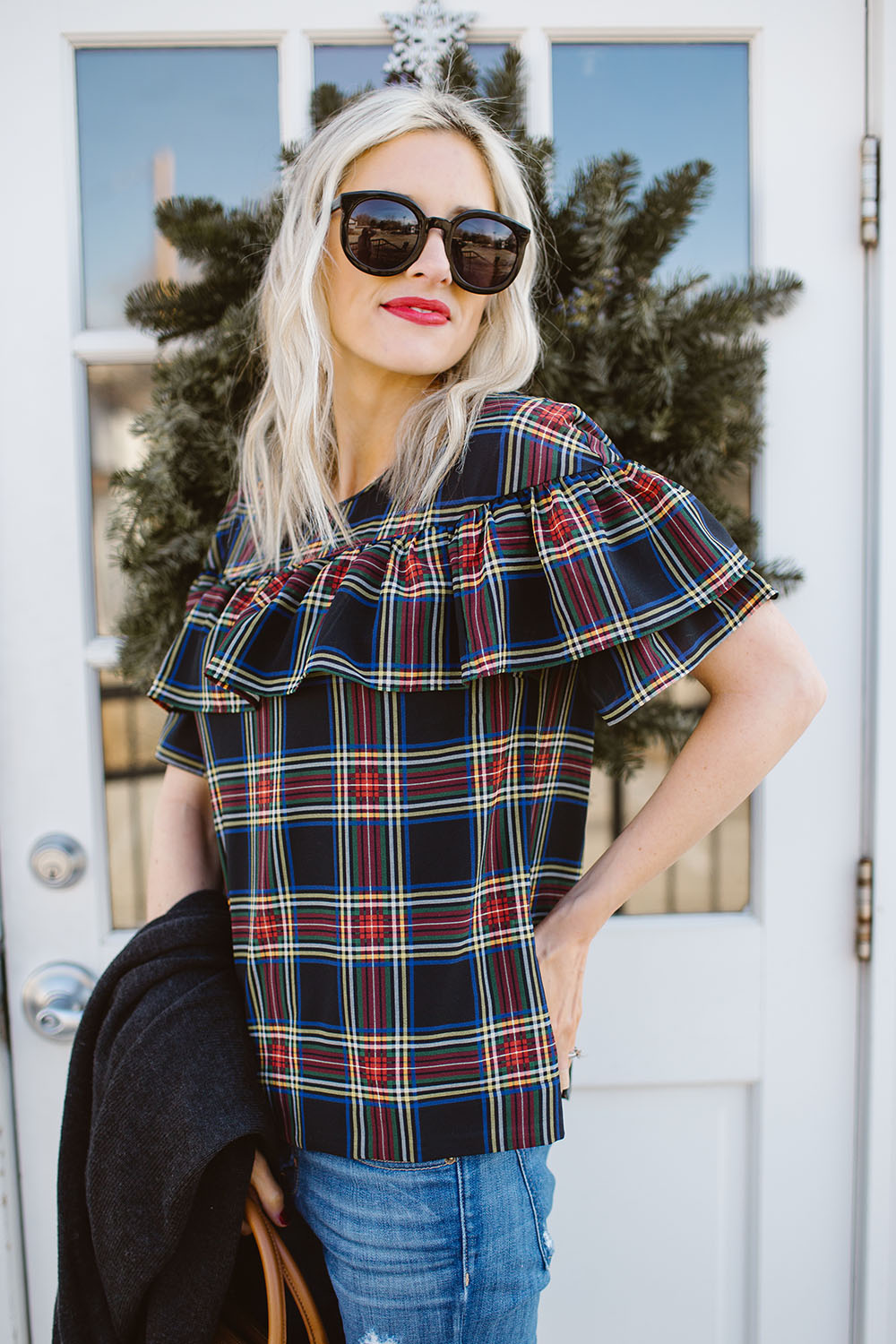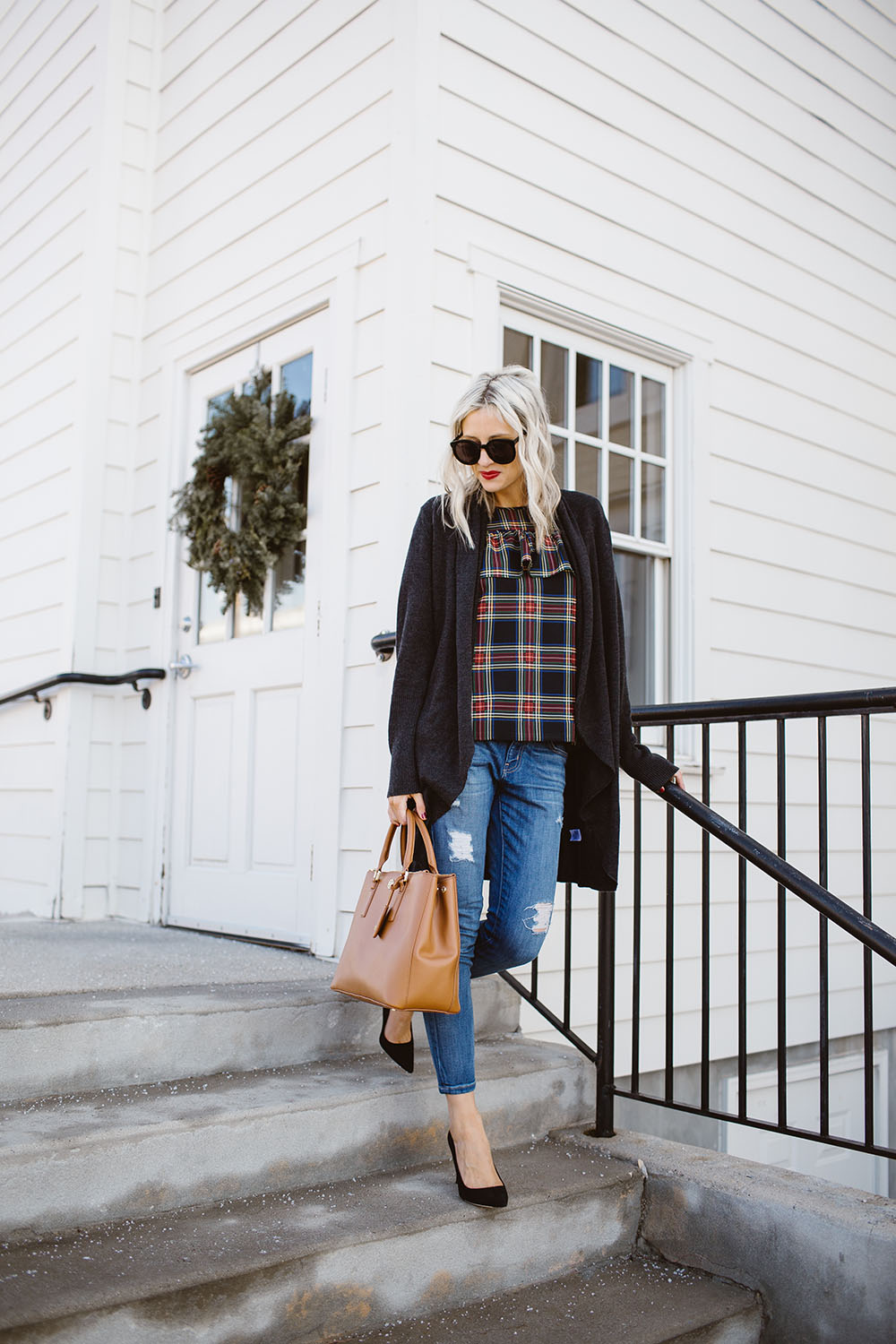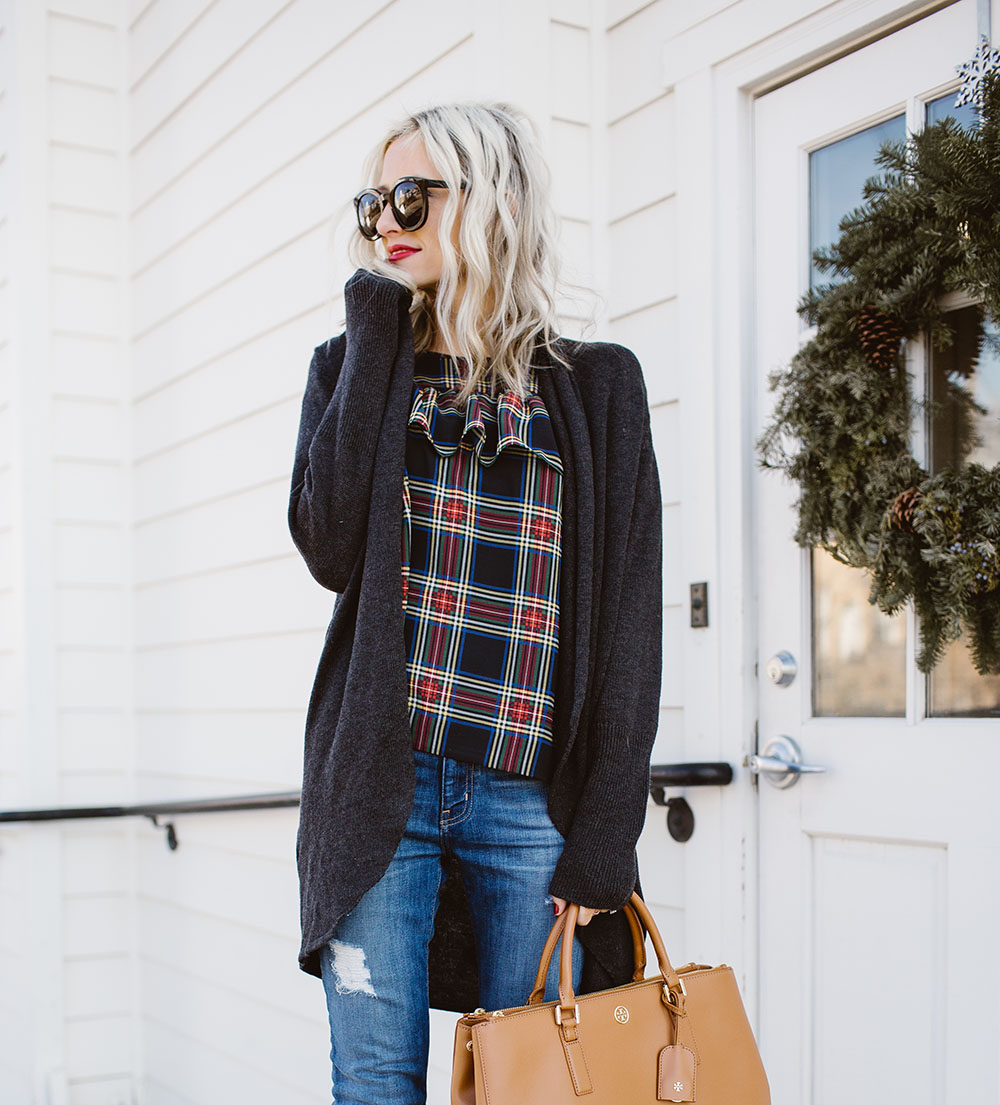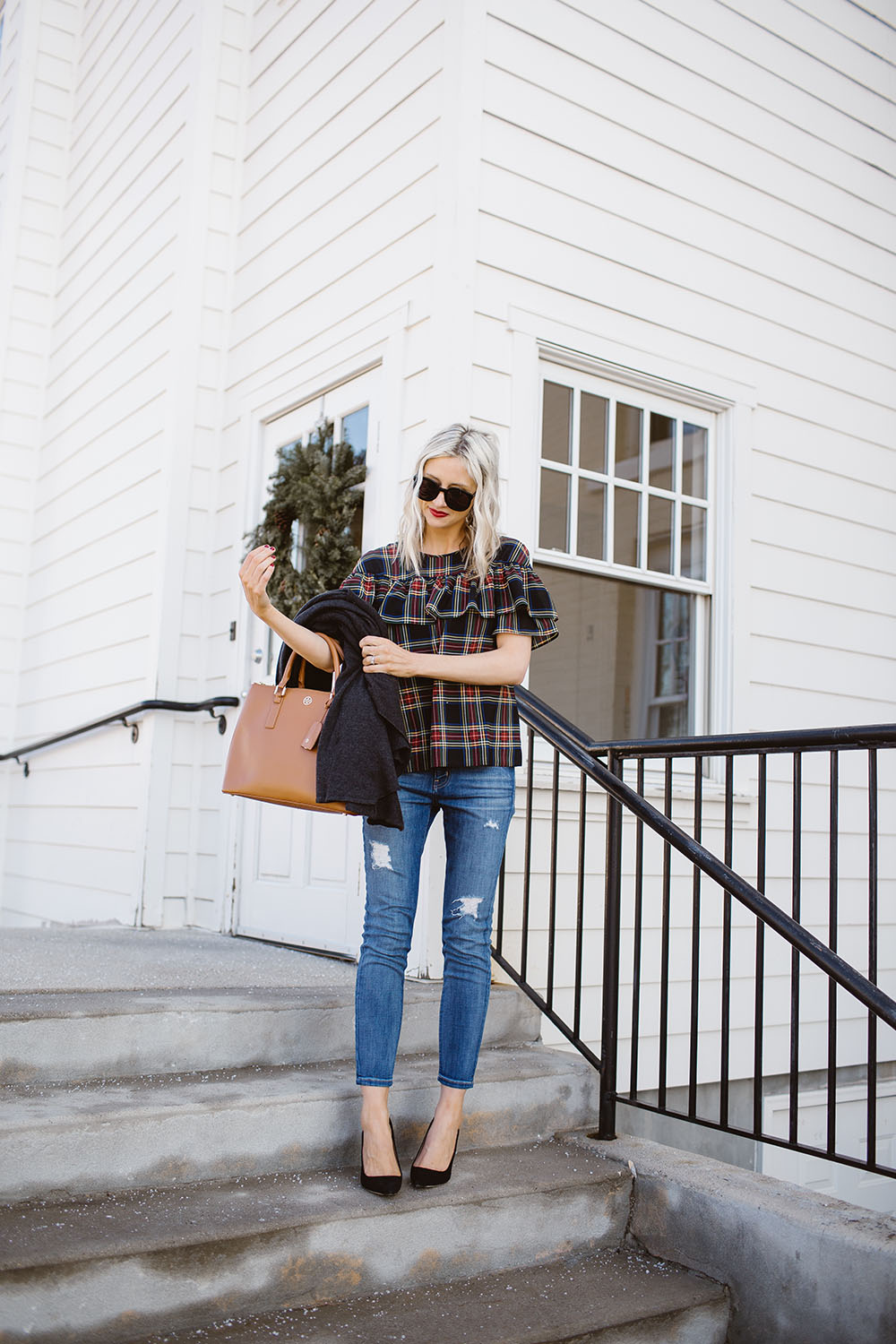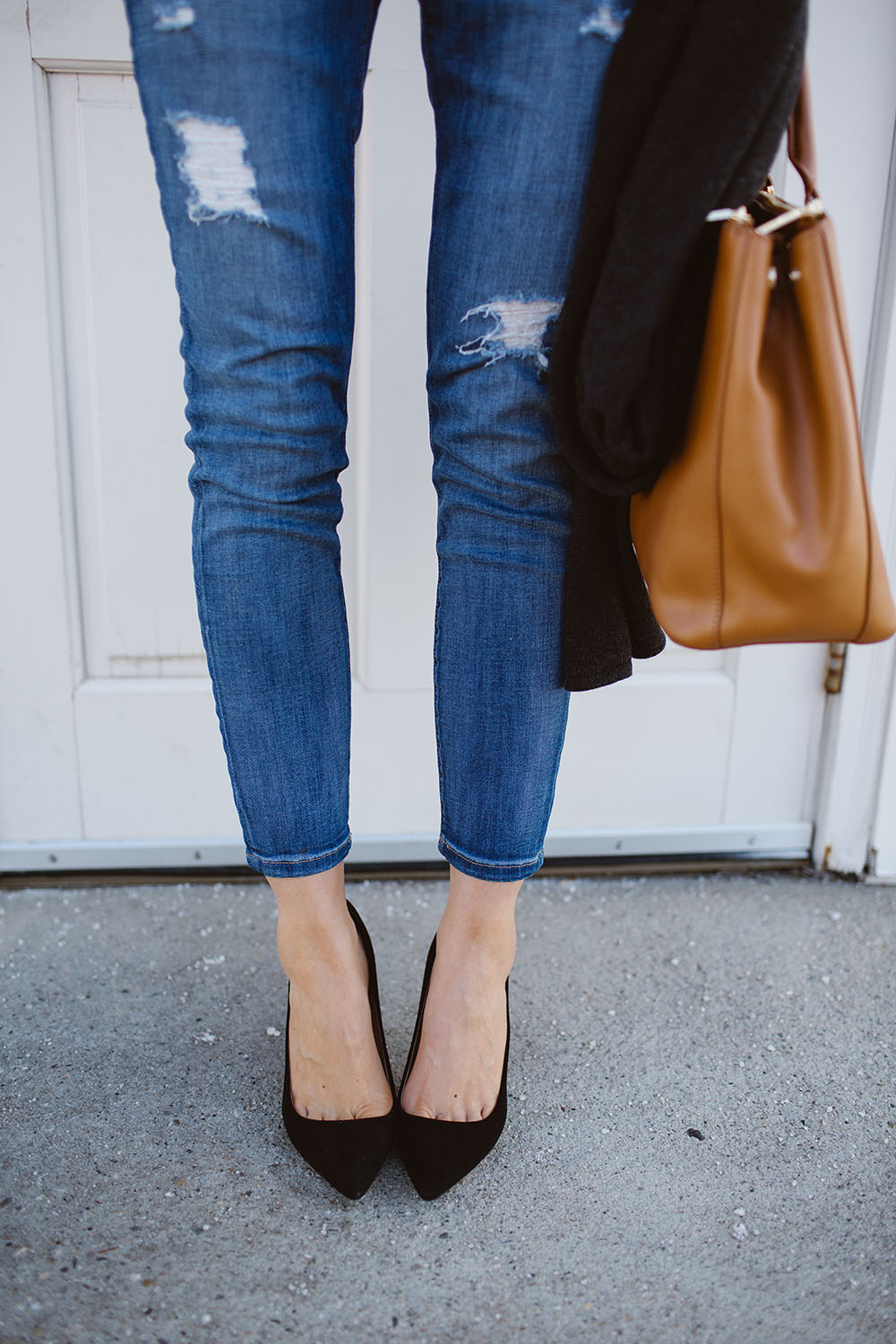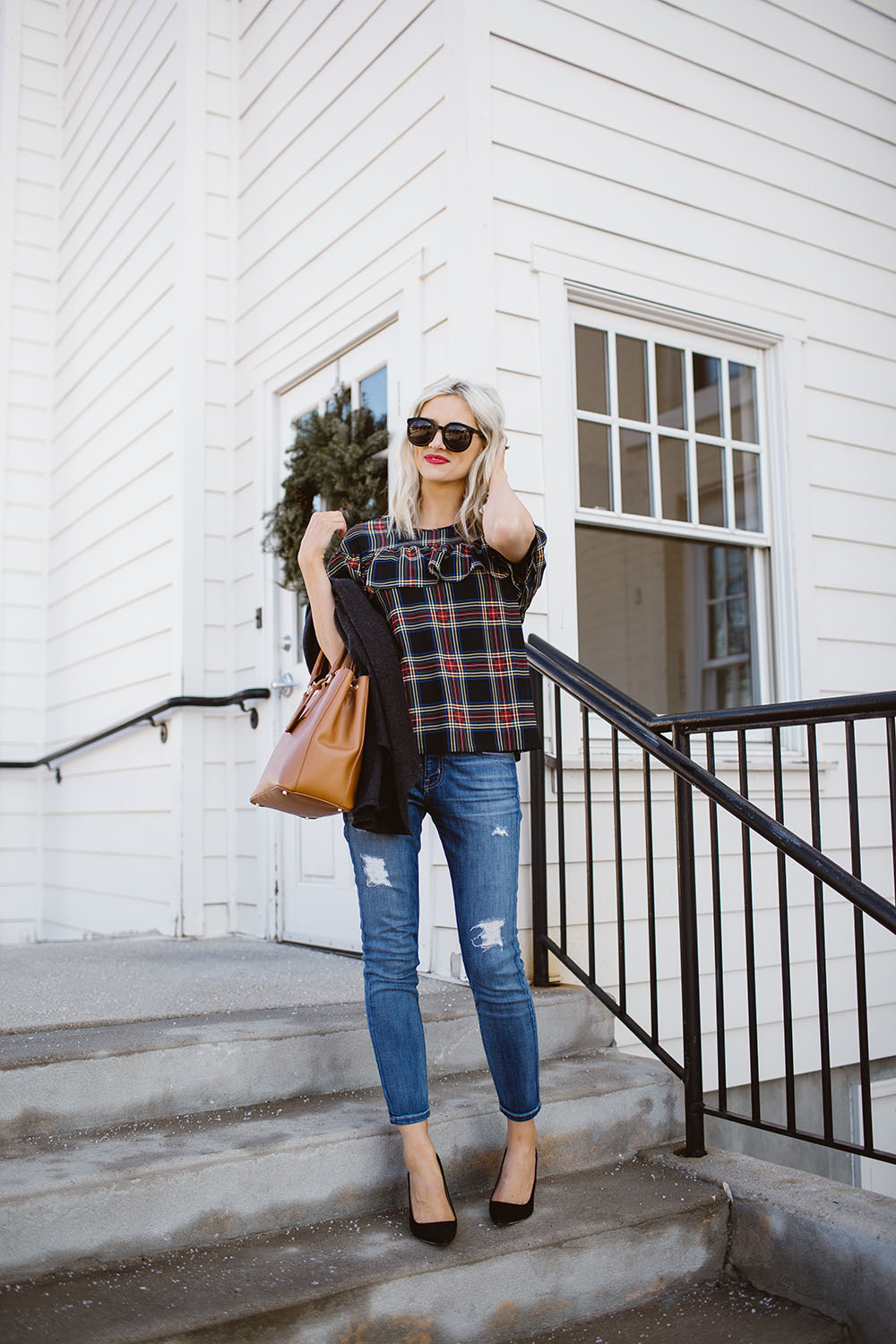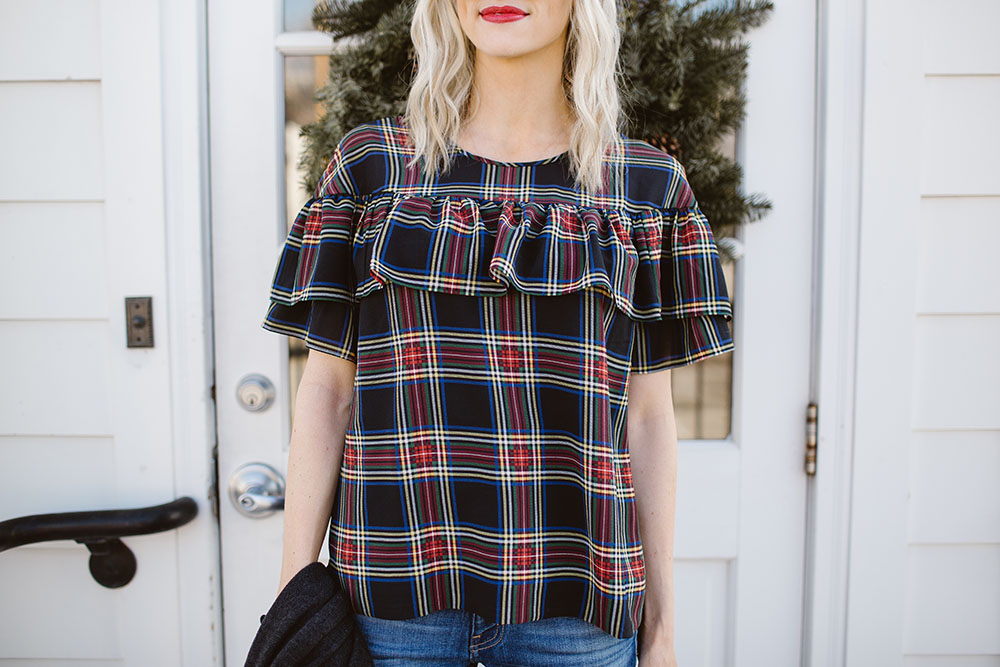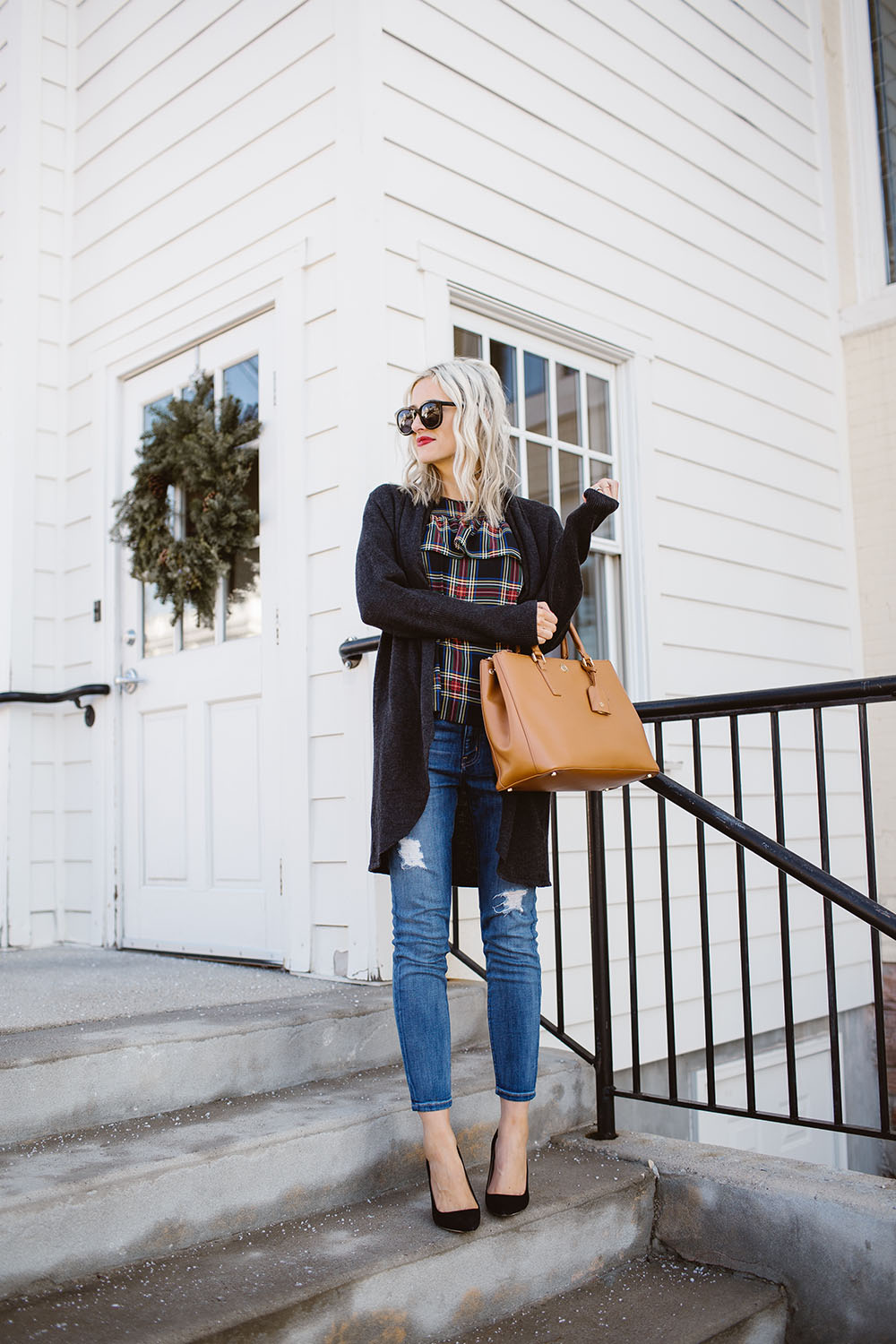 WHAT I'M WEARING
charcoal cardigan: leith | plaid top: j.crew | jeans: current elliott | shoes: j.crew | bag: tory burch {on sale here + similar style} | glasses: karen walker | lips: 'red revival' by maybelline

Have I told you before that New Year's Eve is my favorite holiday?
I think I say the same about the 4th of July every year, but I really love NYE because of our traditions. We keep everything low key (hence my casual outfit). I don't think I've ever "gone out" for NYE. Matt and I usually end up at one of my older siblings' houses to play games, eat yummy food and share goals/resolutions while all the kids play downstairs. For some reason it's the only holiday where we actually get quality adult time with each other and it's honestly my favorite way to ring in the new year.
This year there's a twist, though. We have little Benjamin and he goes to bed at 7pm. So we've been talking all week about what we're going to do. I don't want to miss out on making fun memories, but I also want to put Benj's needs before my own. Any advice from my fellow mamas?
Also, this isn't intended to be an afterthought, but here are a few of my (non-fitness-related) resolutions for 2017…
Spend more quality time with Matt. Whether monthly date-nights out or weekly date-nights in. I've let our together time get bogged down my endless to-do lists the last 9 months and I'm really missing the days when we were more present with each other.
Learn to cook healthy dinners. For real this time. I'm thinking of trying Sun Basket again and looking for simple-ingredient recipes on Pinterest (please share if you have a board a should follow!). At least once a month I'd like to make dinner for our family (I am spoiled and Matt does all the cooking around here. Always has.).
Clean out my inboxes. I don't know if any of you can relate, but between my personal email, my 2 blog emails and my Adobe email, I currently have 25,951 unread messages…and counting. Aggh! Most of it is unwanted marketing emails and I can't seem to get unsubscribed from things, but I really just need to clean out my inboxes and then keep them clean. I feel so much more organized when I do, but I literally only get around to it once a year. But this is the year!
Wear all the clothes in my closet. Or get rid of them.
Read one new book per month. I am that person that buys all these great, inspiring self-help books and then never finishes them. I love learning new skills and reading things that inspire me or give me new ideas. It's so hard to find the time, but mom life is teaching me how to prioritize, so I think I can do it. Would you be interested in monthly updates on the books I've read/am reading? Let me know and I'll share highlights in future posts–this will also help keep me accountable. 😉
Now for my favorite part…
What are YOUR 2017 resolutions?
Share in the comments or send me a link to your resolutions blog post. I'd love to support you, and I'm sure I've missed some good goal ideas.
Photos by The High Pines.