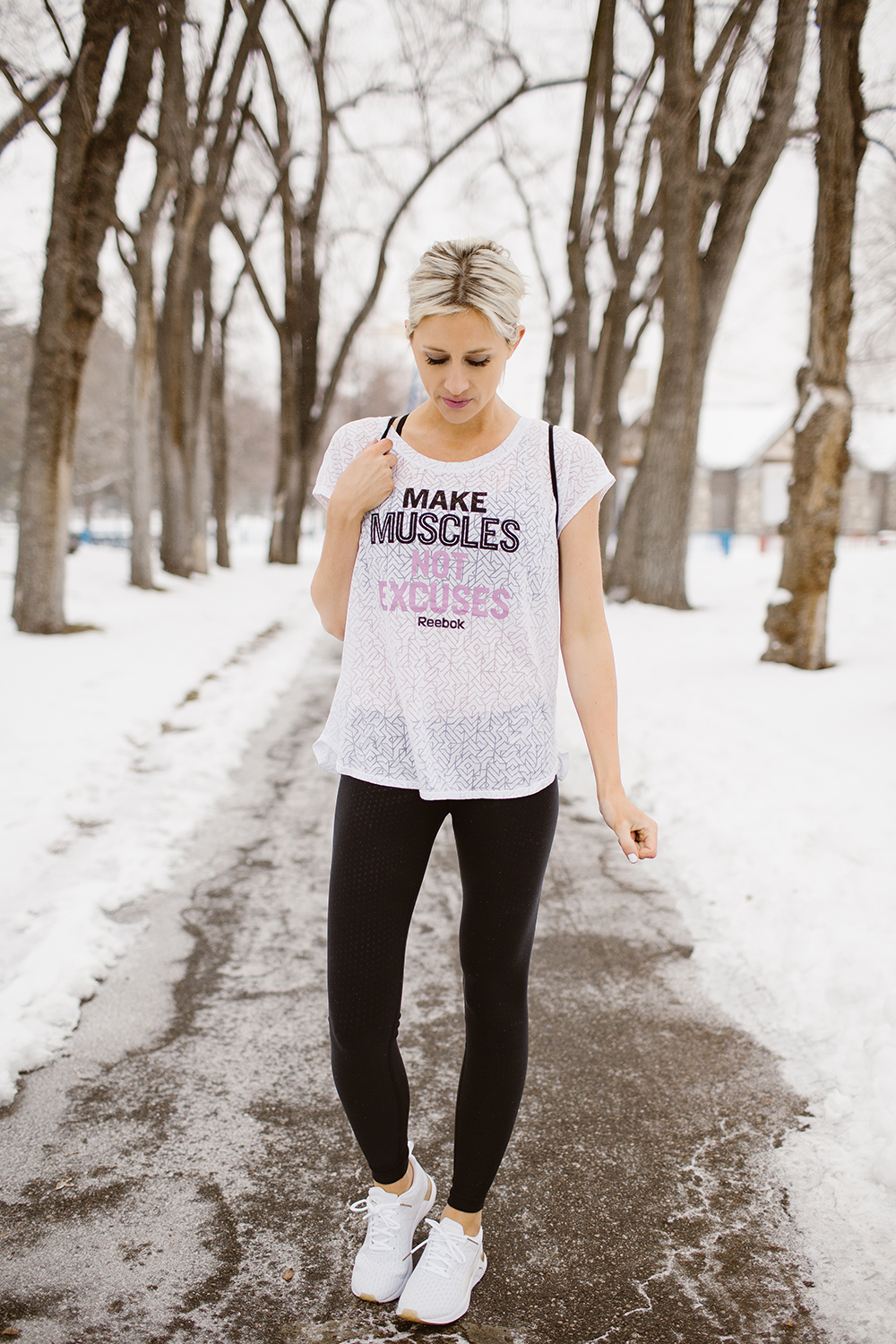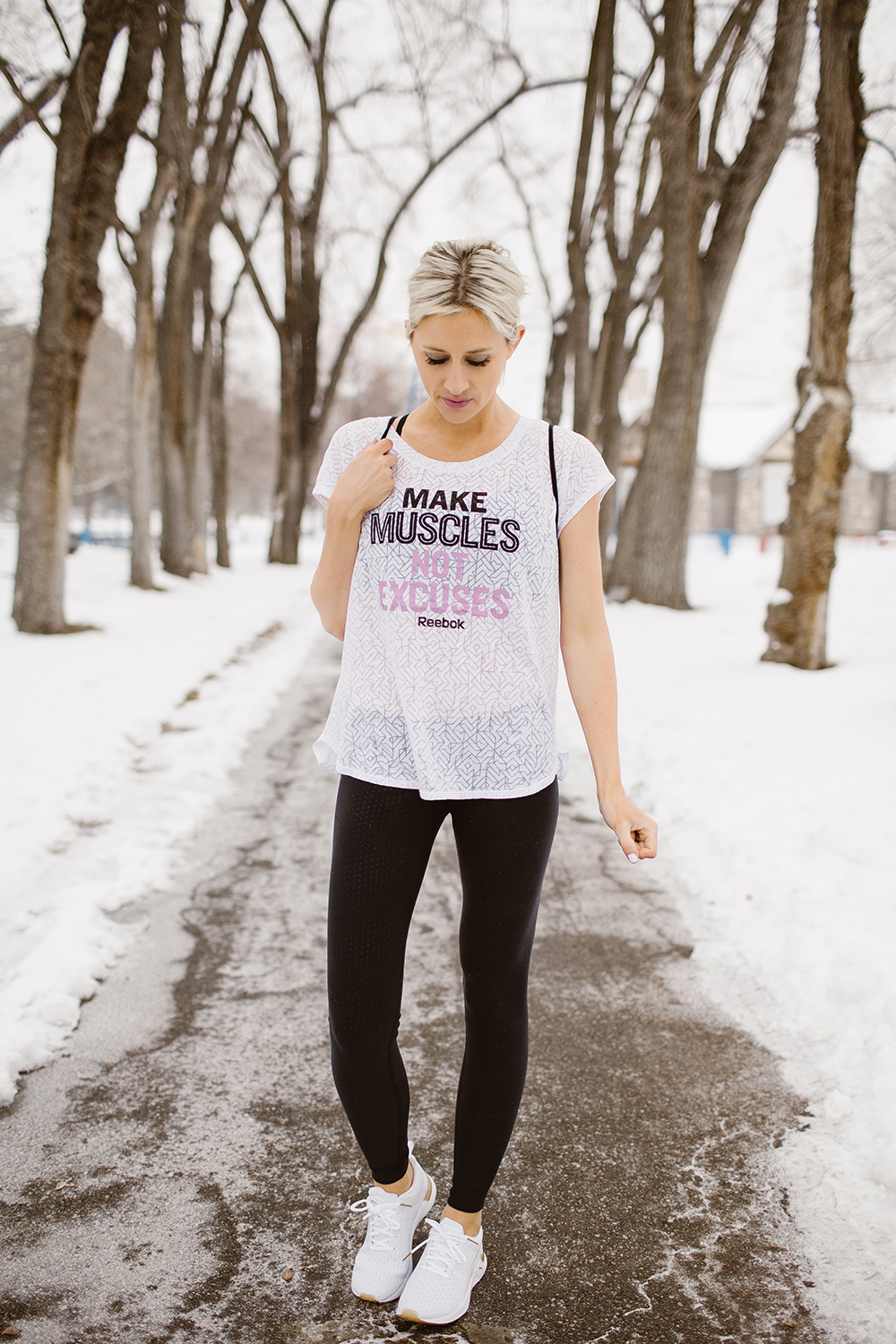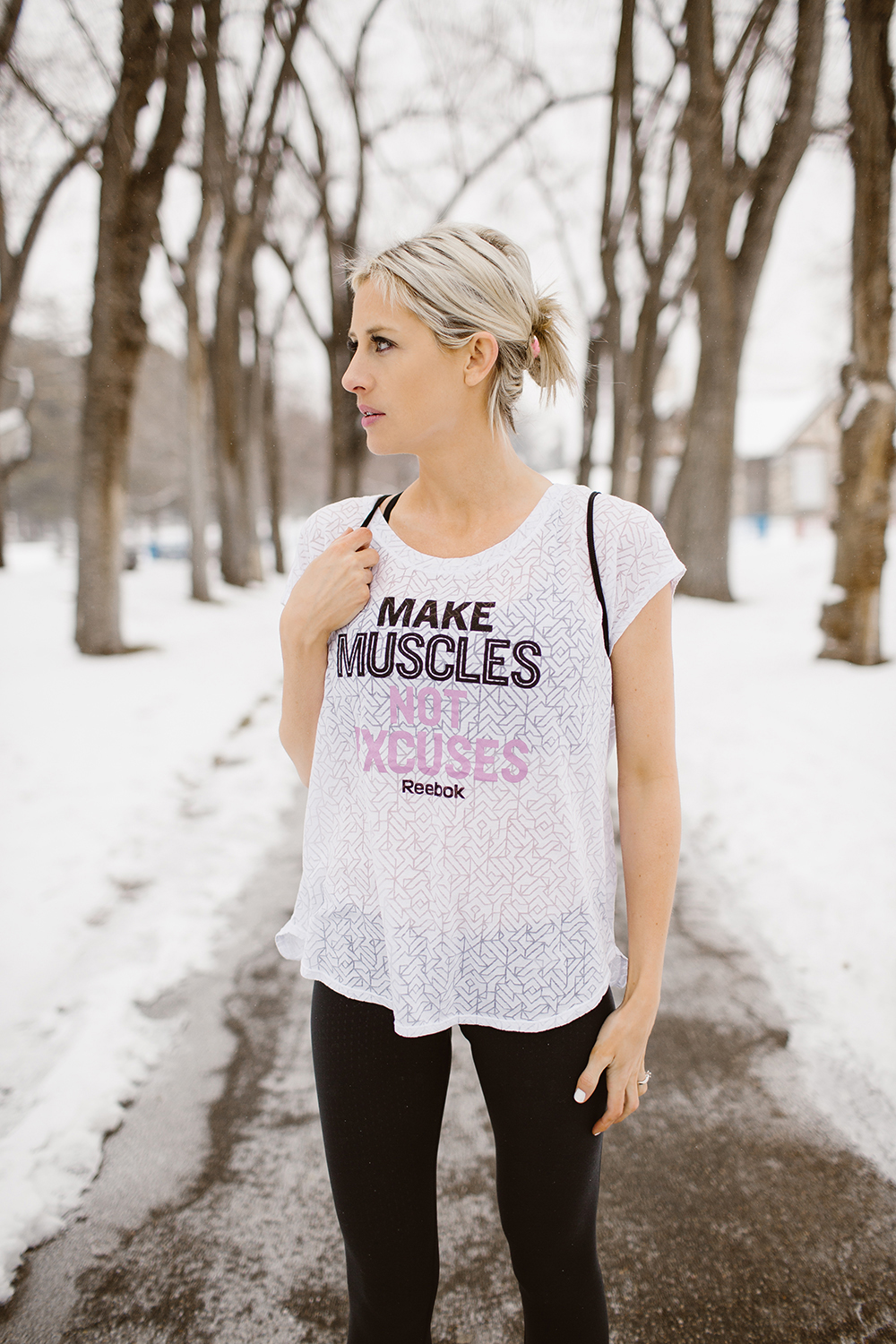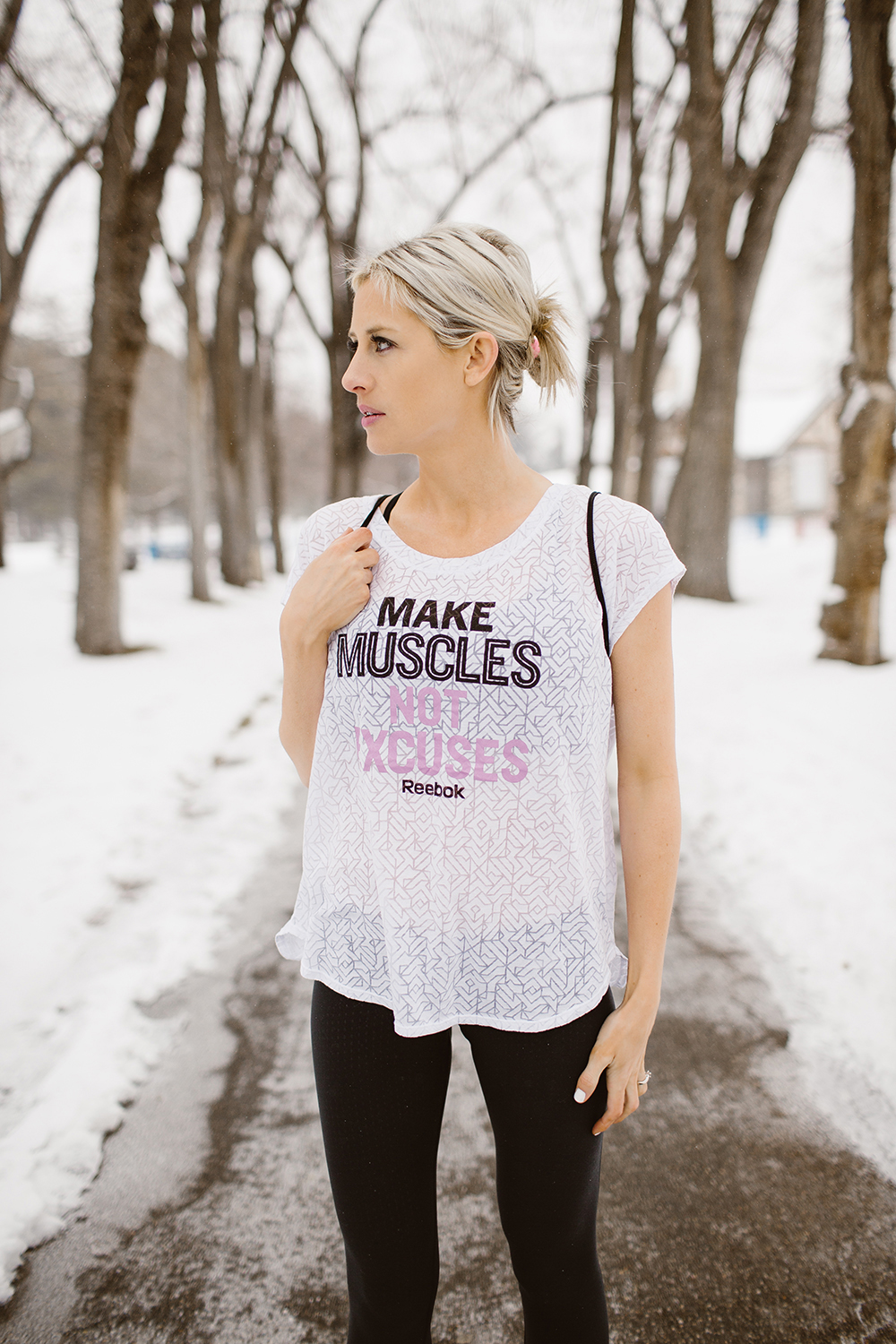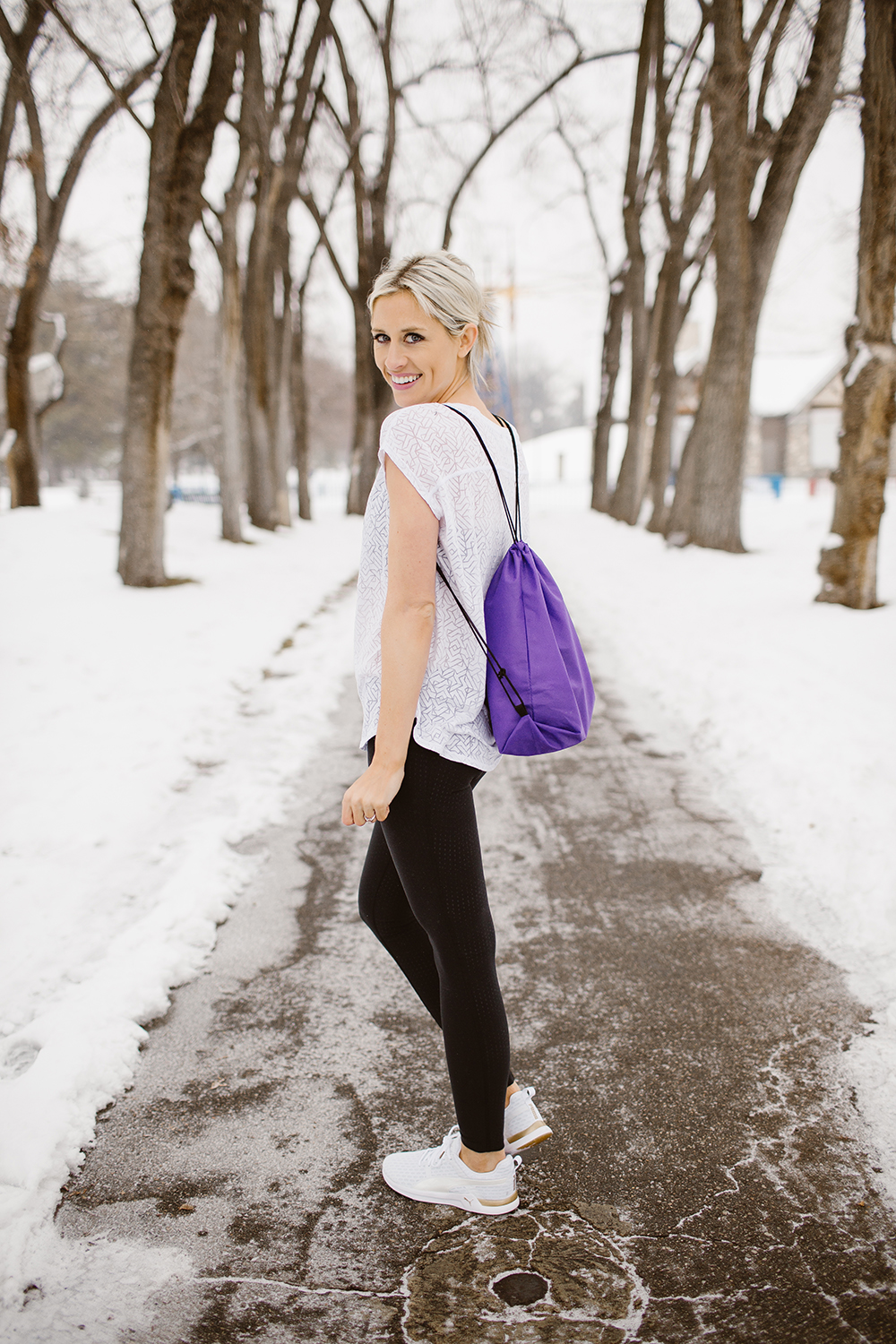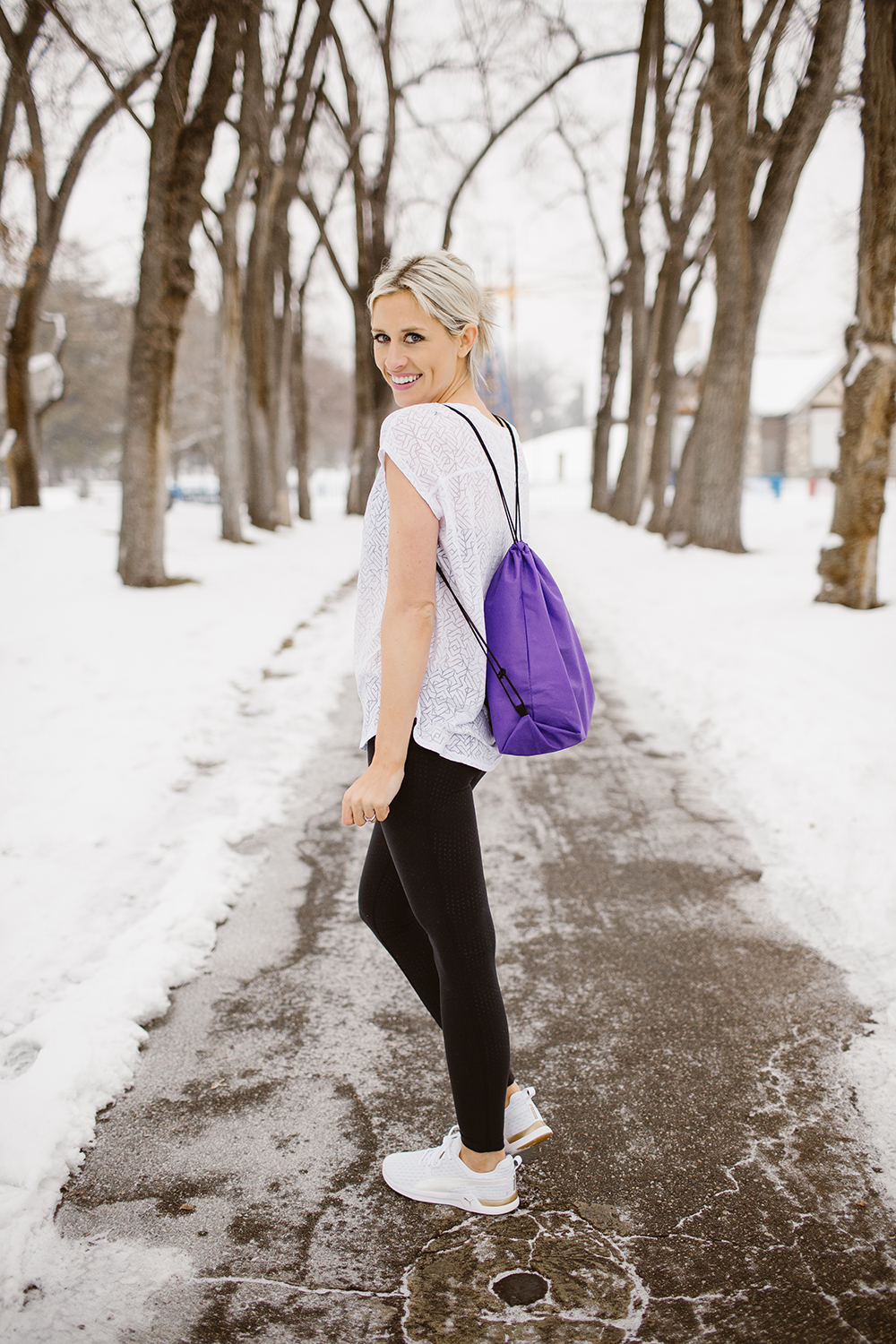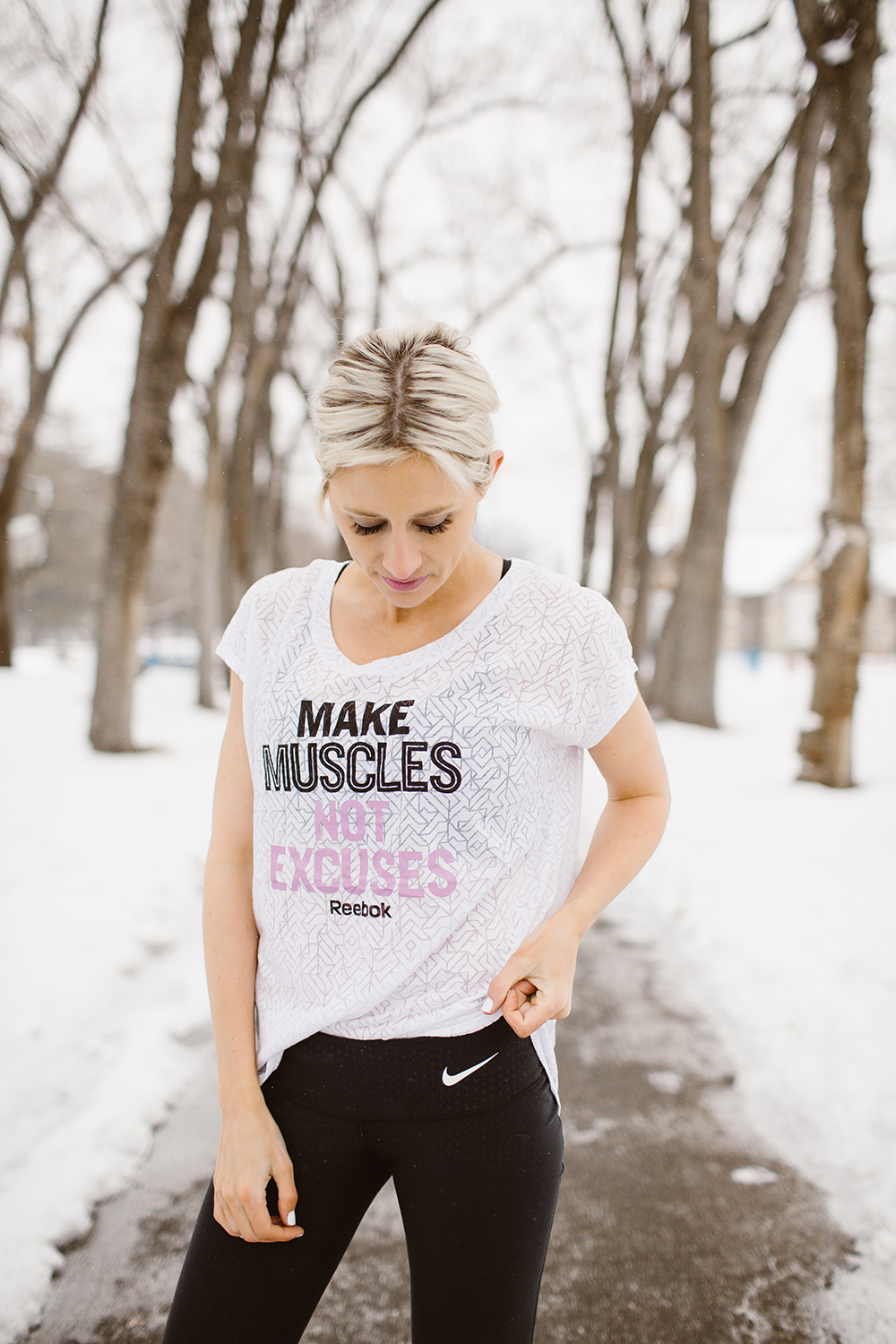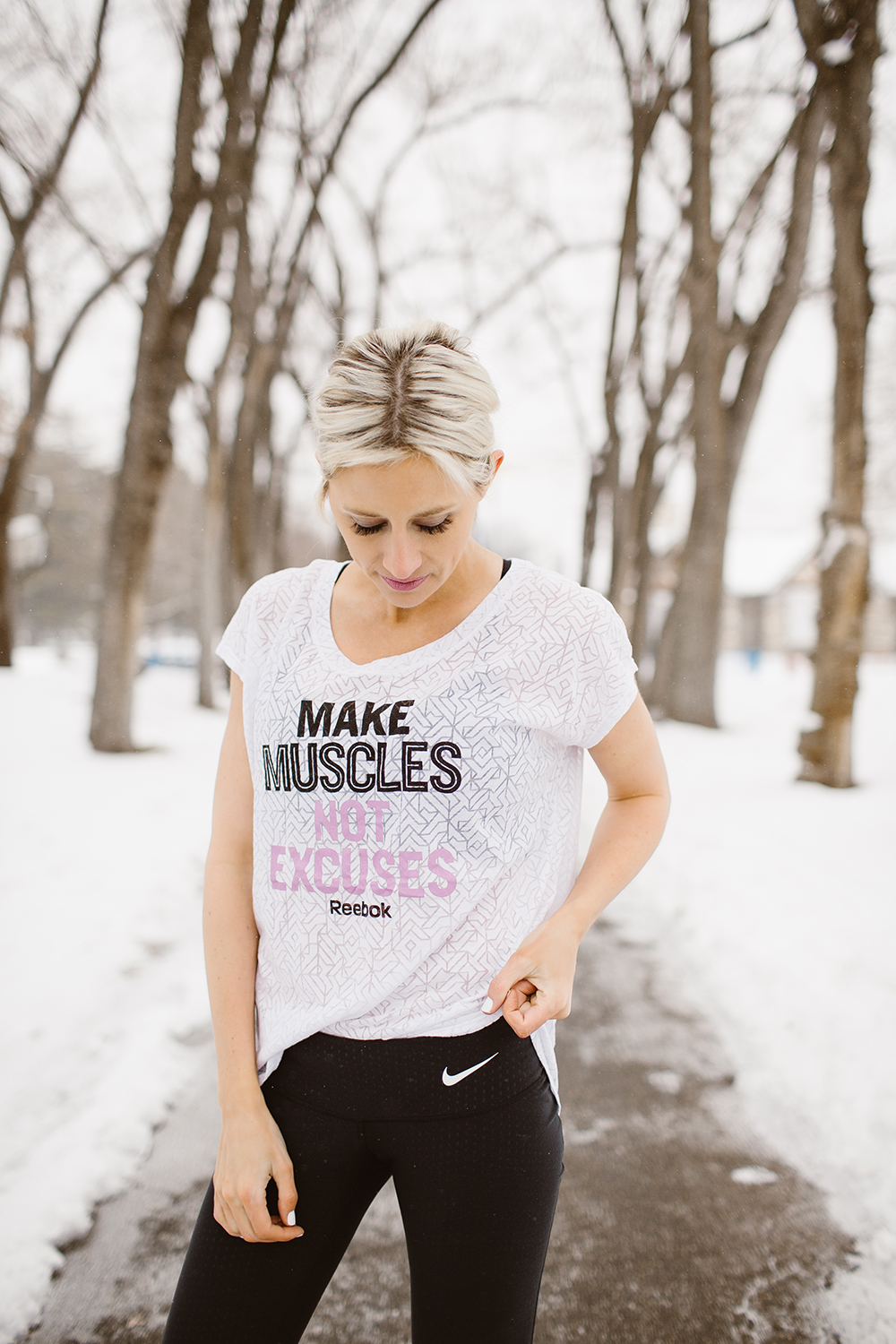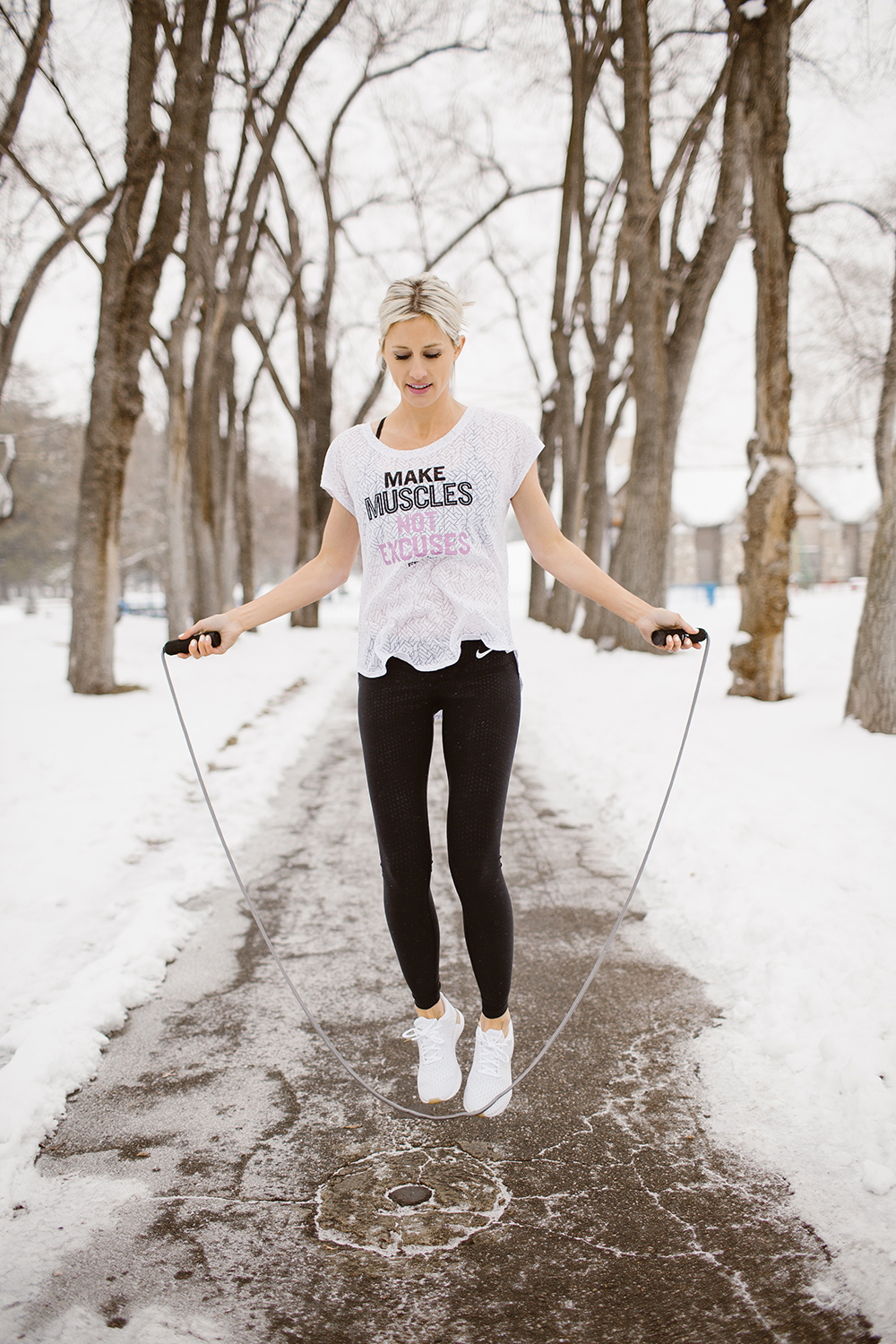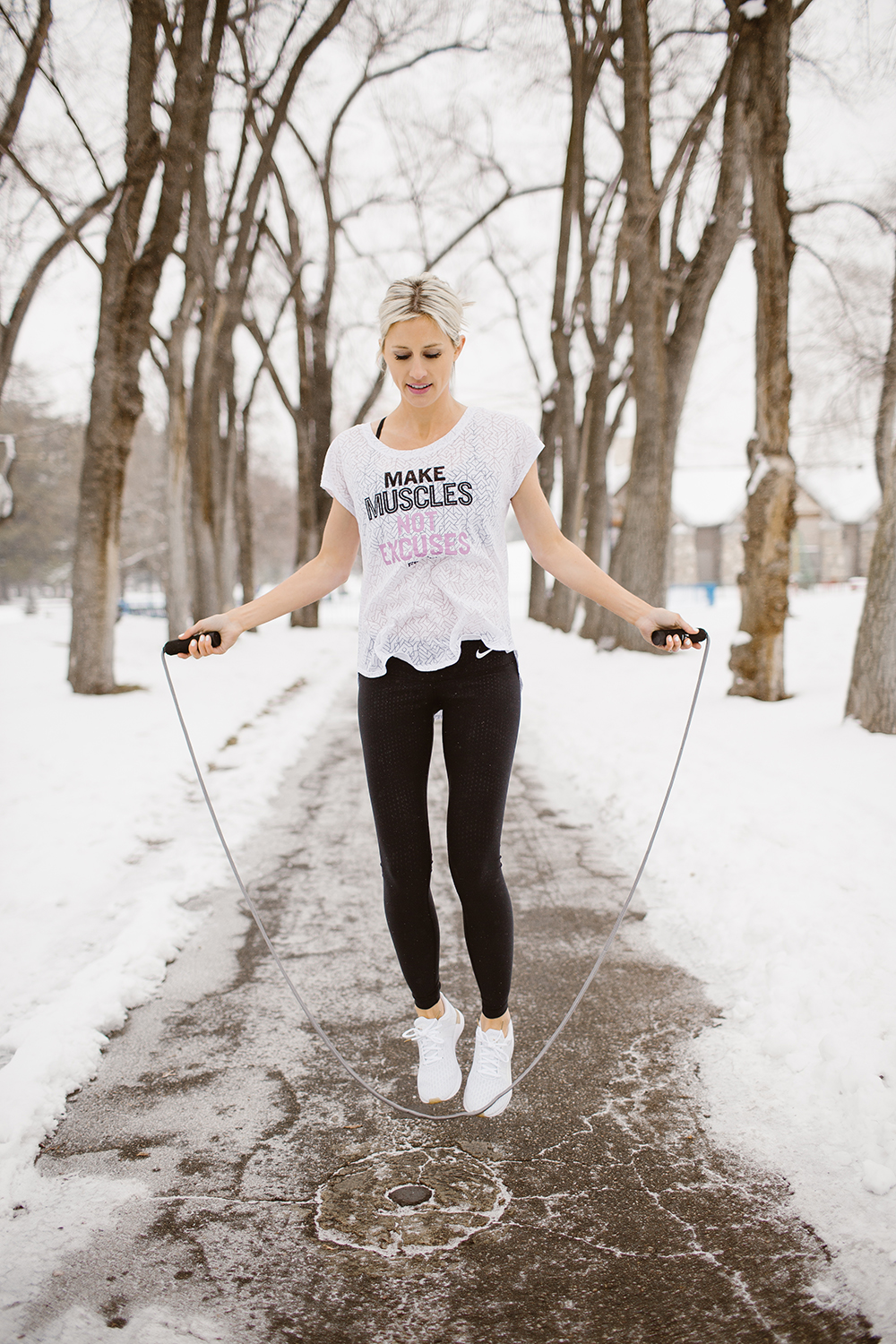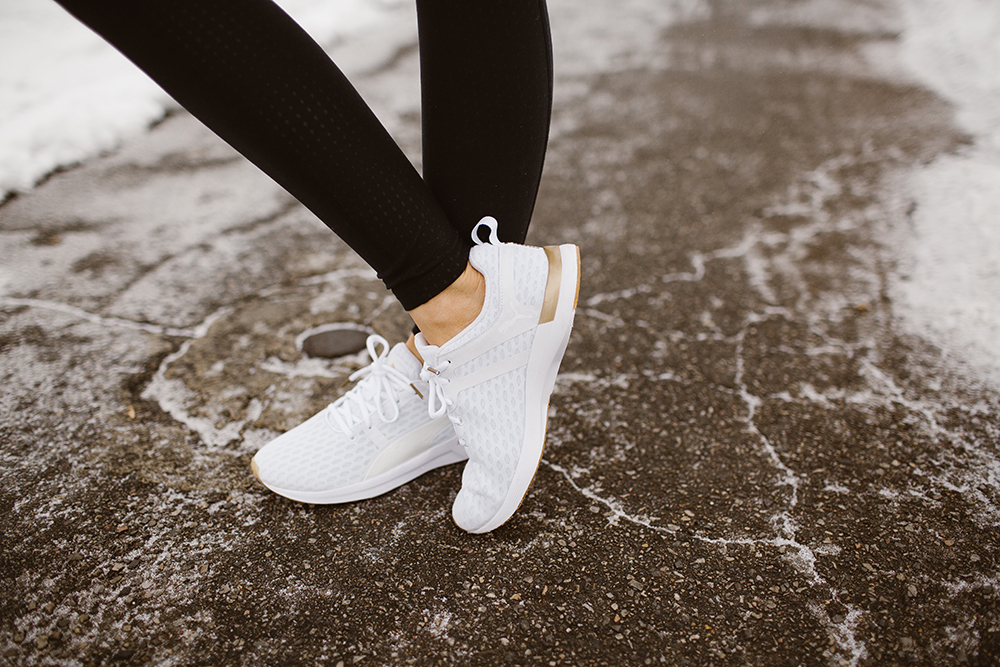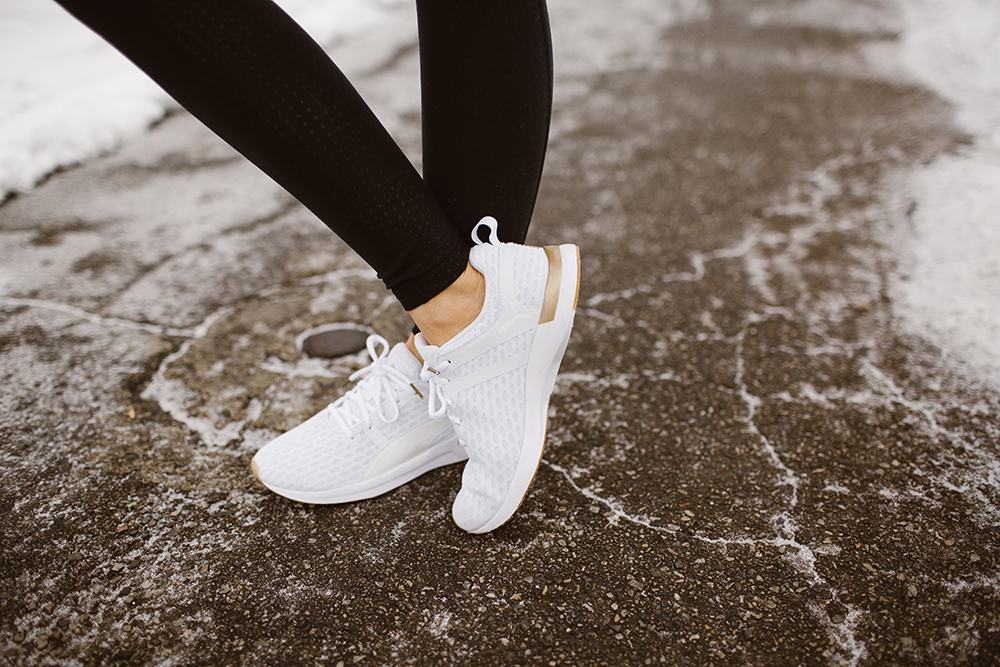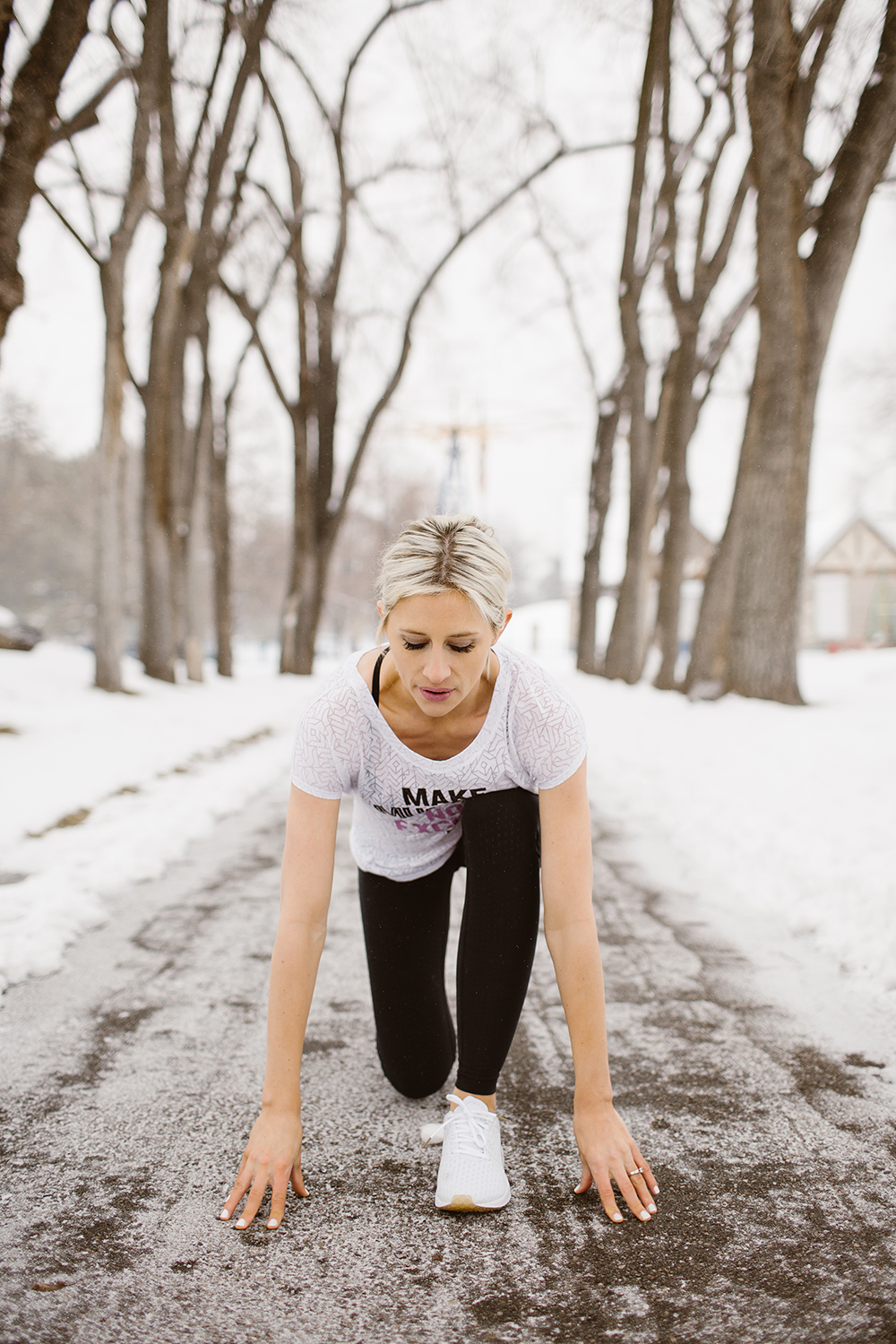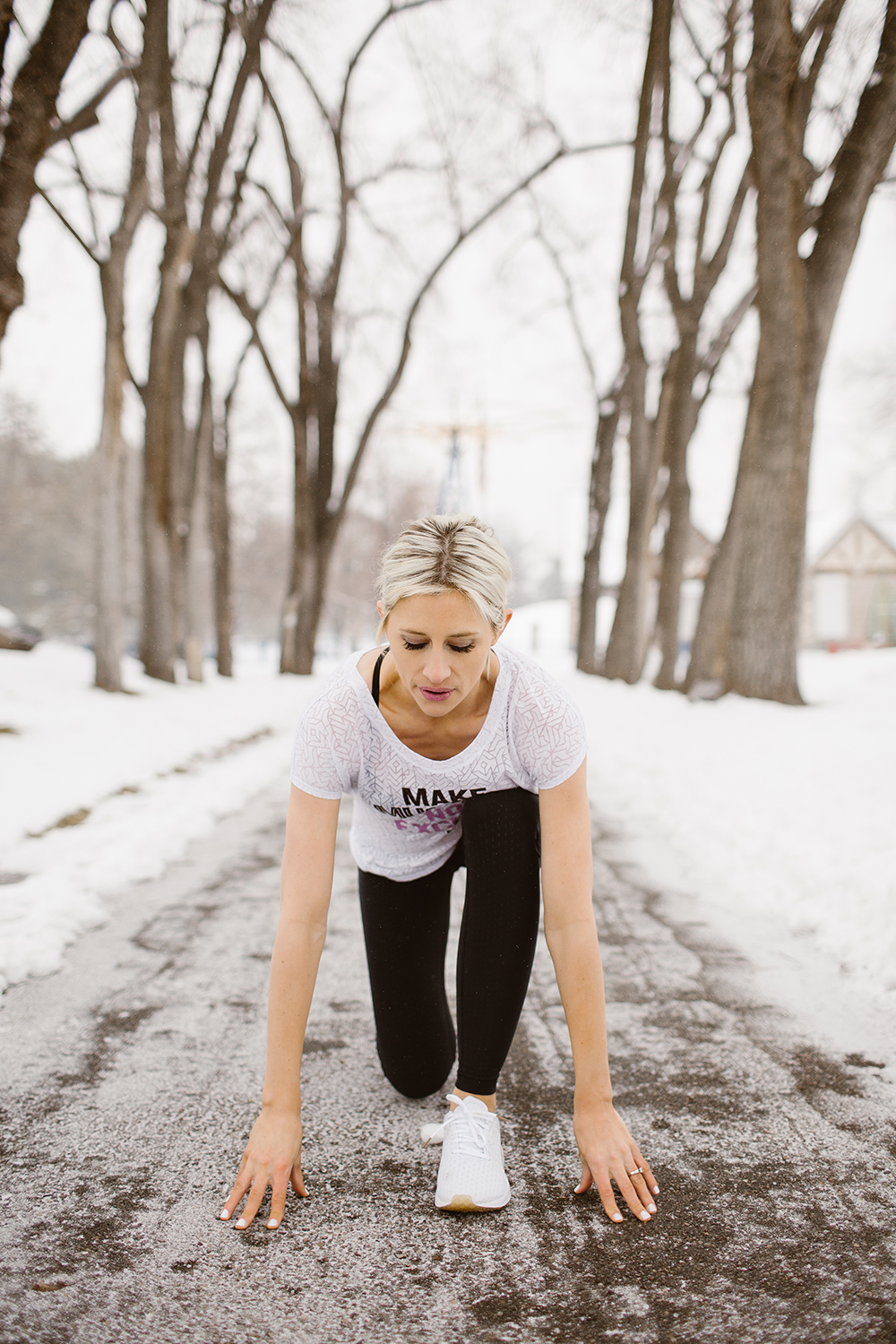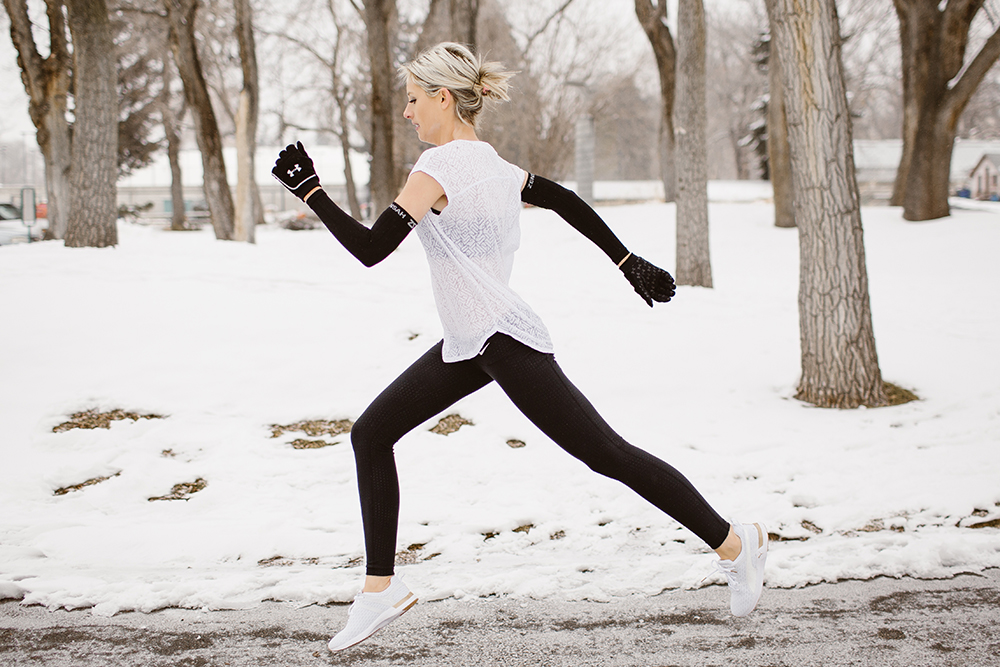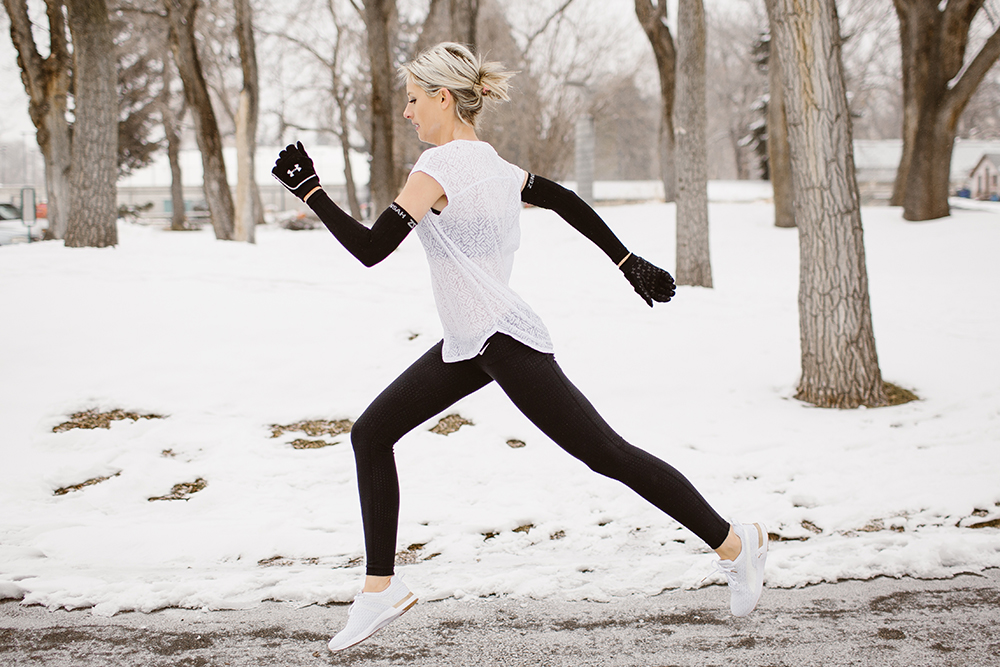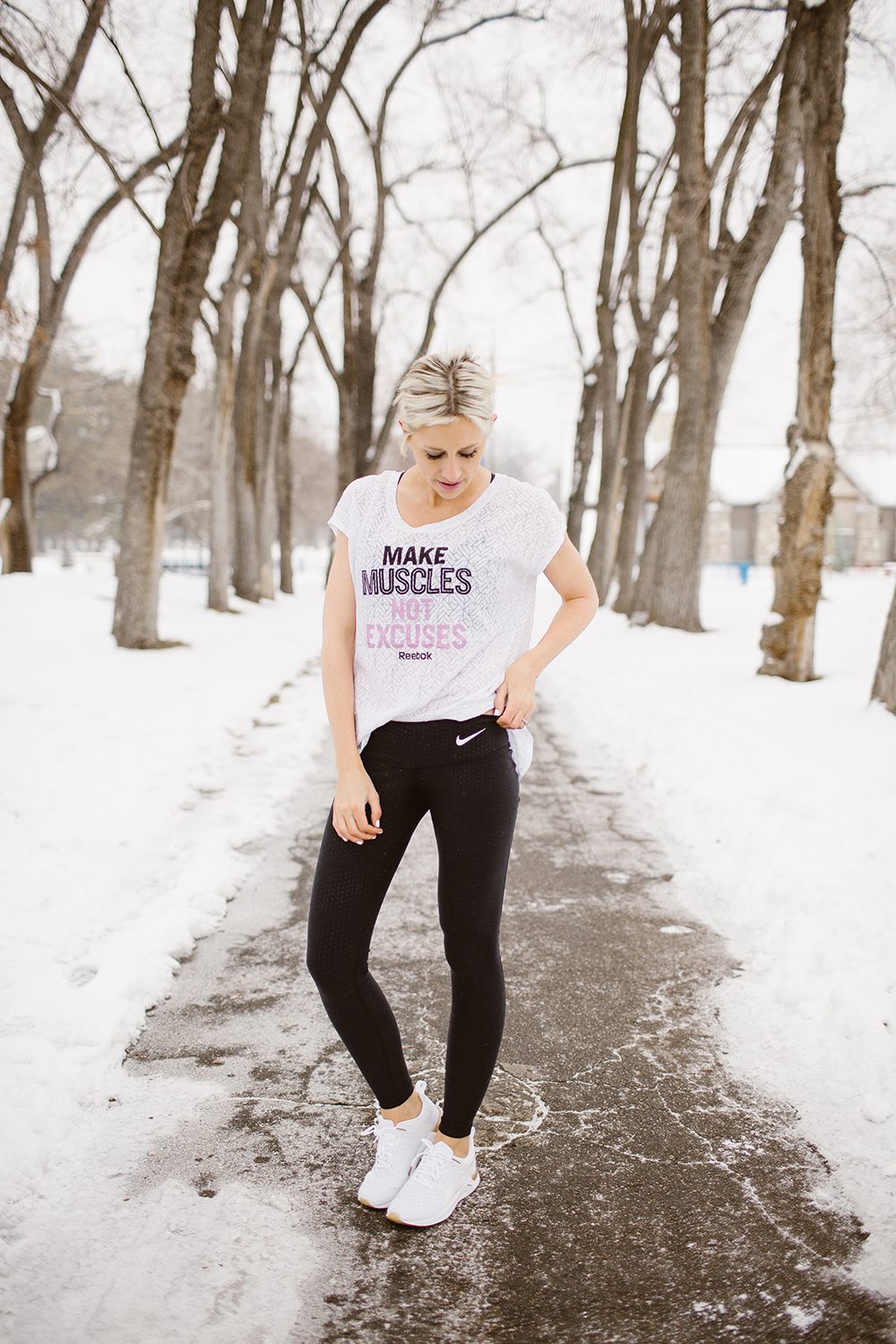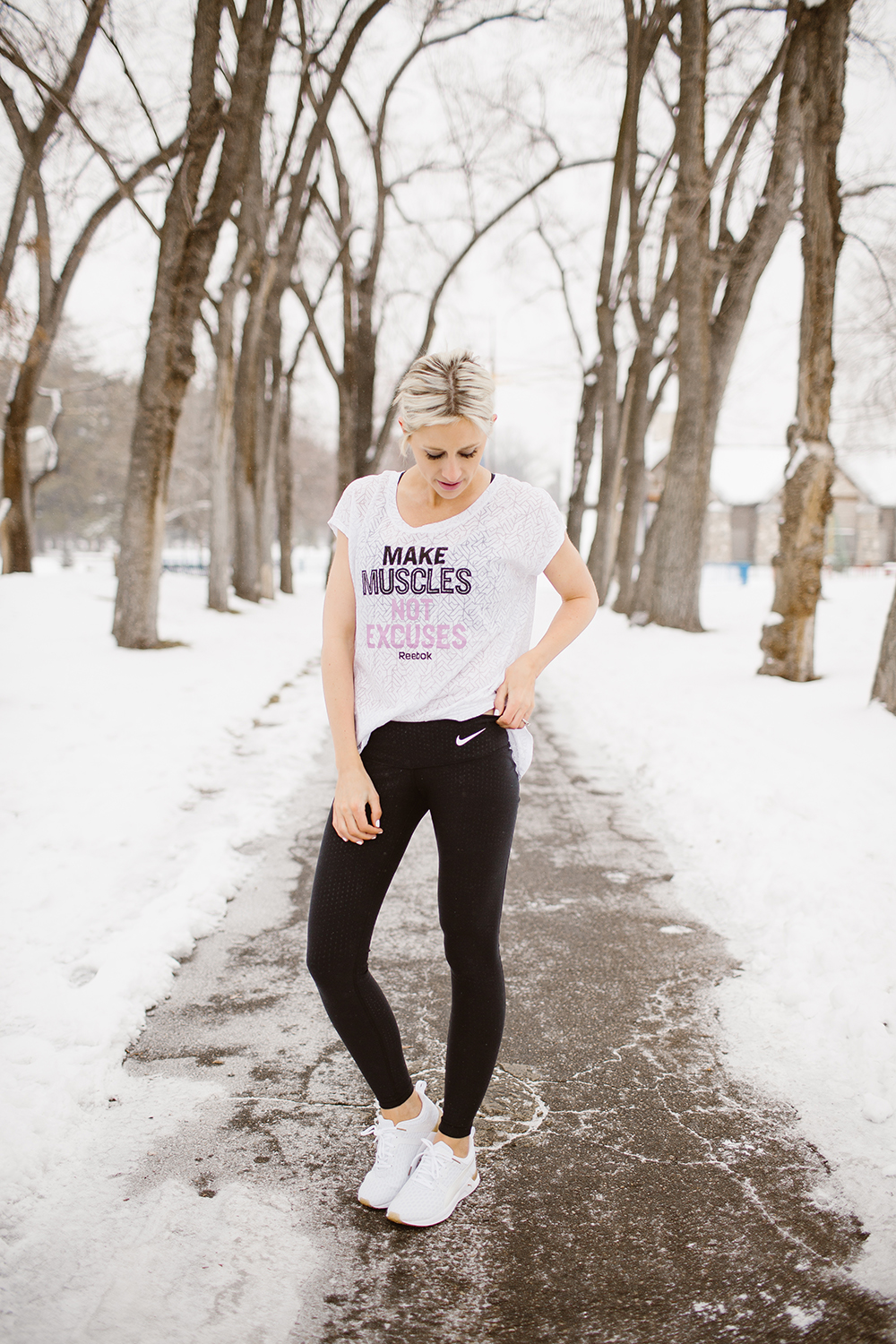 WHAT I'M WEARING
reebok tee c/o gordmans {$12.99} || 90 degree by reflex sports bra c/o gordmans {$12.99} || nike leggings c/o gordmans {$34.99} || puma training shoes c/o gordmans {currently $31.99!}
It's hard to believe we're already two weeks into the new year. How are your fitness goals coming along?
Mine have been as I expected so far… I've been strapped for time as work has gotten busier, so workouts haven't been extremely consistent, but I've made every effort to keep up with juicing (sharing my favorite recipe next week!) and that to me is a victory. I've been reading a lot to keep my mental game strong and I'm learning a lot about my perfectionist tendencies that often get in the way of my goals, especially fitness goals. I think many of us are subconsciously motivated by perfection (or being perceived as perfect), but I'm starting to outgrow that mindset. "Perfectionism doesn't lead to results, it leads to peanut butter." Haha. More to come on that in my next Self Talk post.
What have you learned about yourself as you've been working toward your goals the last couple weeks?
Hey, when you're out and about tomorrow (Jan. 14), be sure to stop by your local Gordmans for a special event. You can get women's fleece jackets for $6.99 (perfect for this time of year) and register to win an iTouch Watch!
P.S. Can you believe my entire outfit is from Gordmans? I love Nike, Reebok and Puma and the prices on each of these blew me away! I always feel so smart when I can find name brand activewear for way less than you'd pay at other stores. Check out my Instastory later tonight to see this outfit in person (you can't see in the photos, but my sports bra has the cutest criss-cross straps in back). I'll be working out at home tonight! #wootwoot #bbg
Special thanks to Gordmans for sponsoring this post.
Photos by The High Pines.