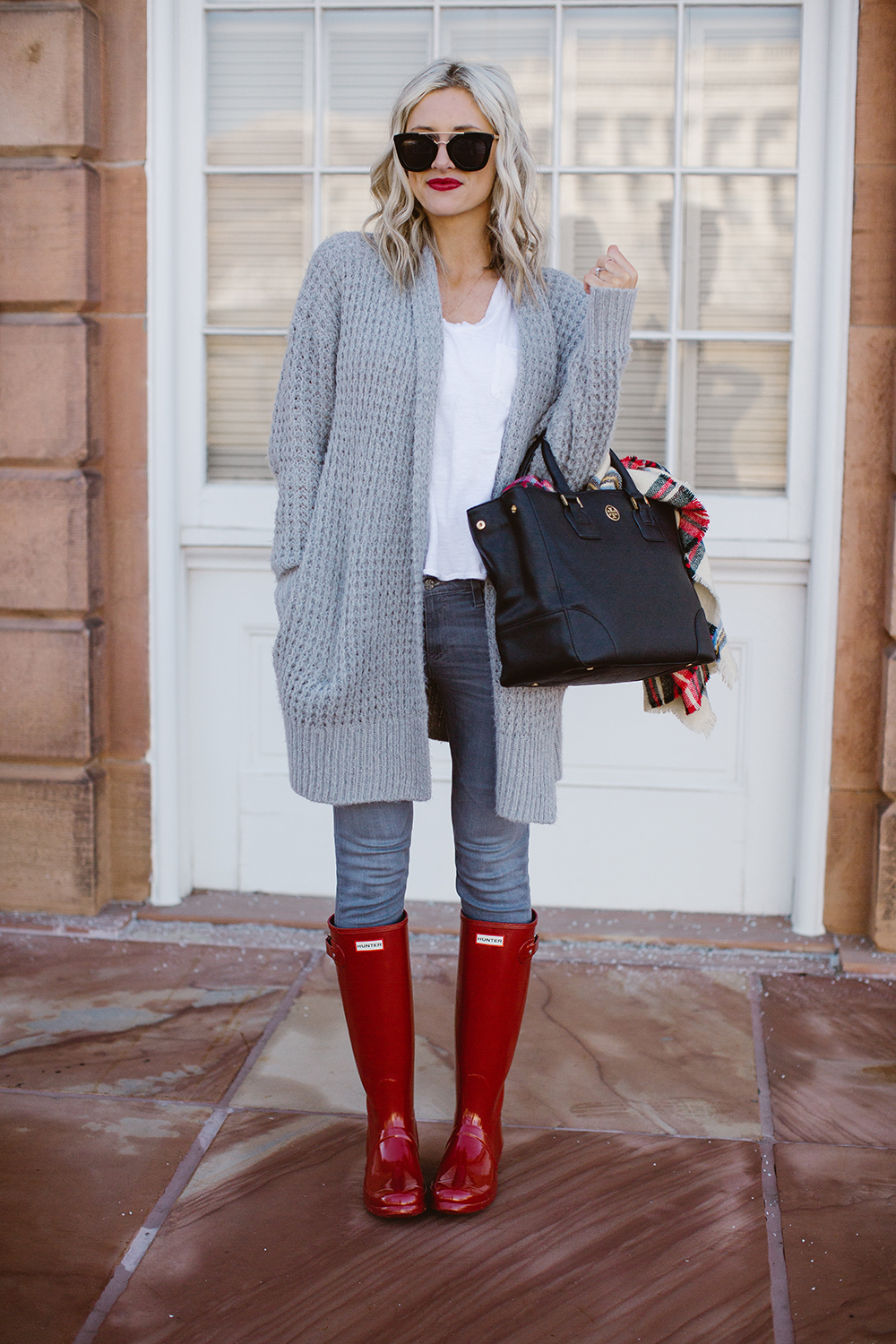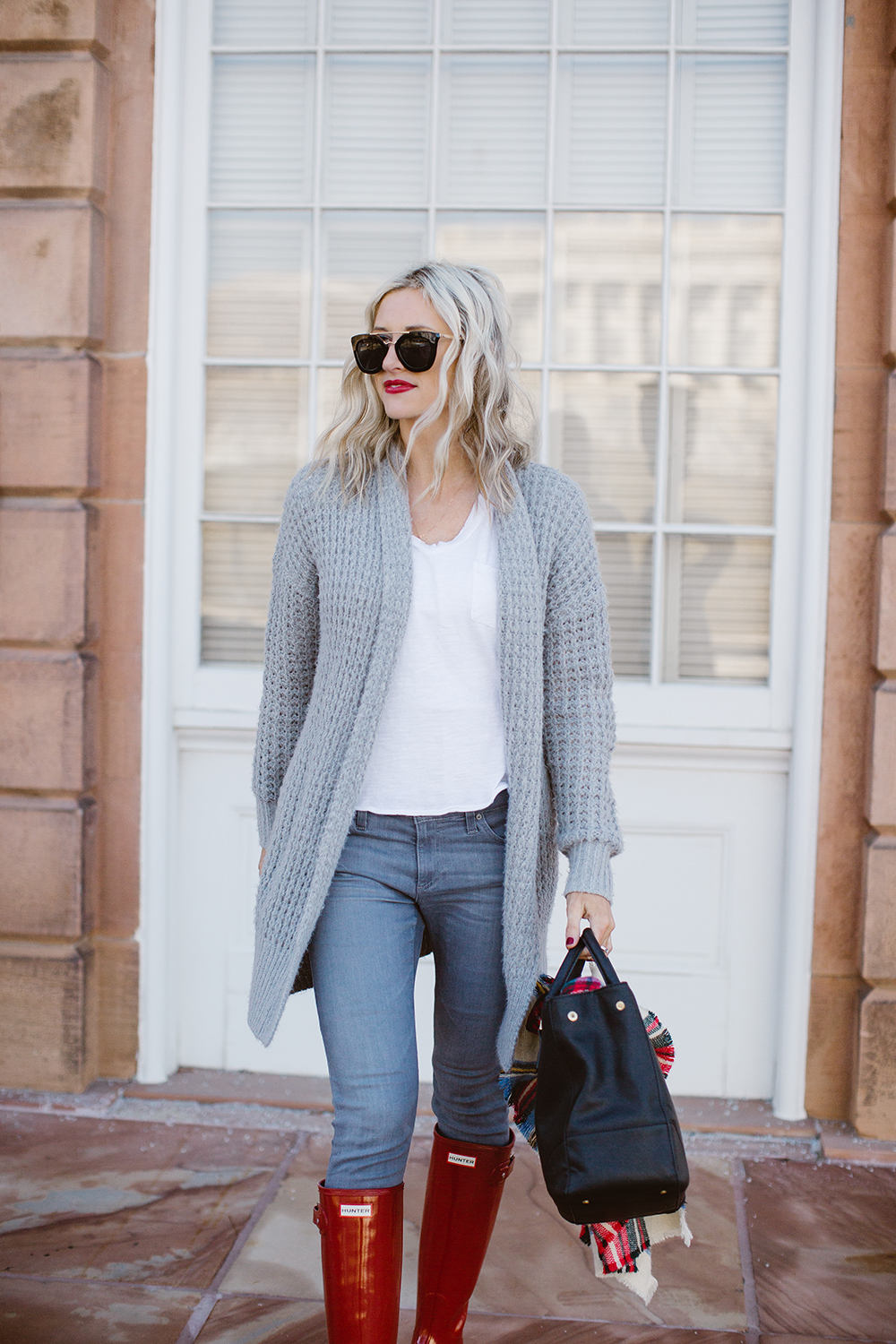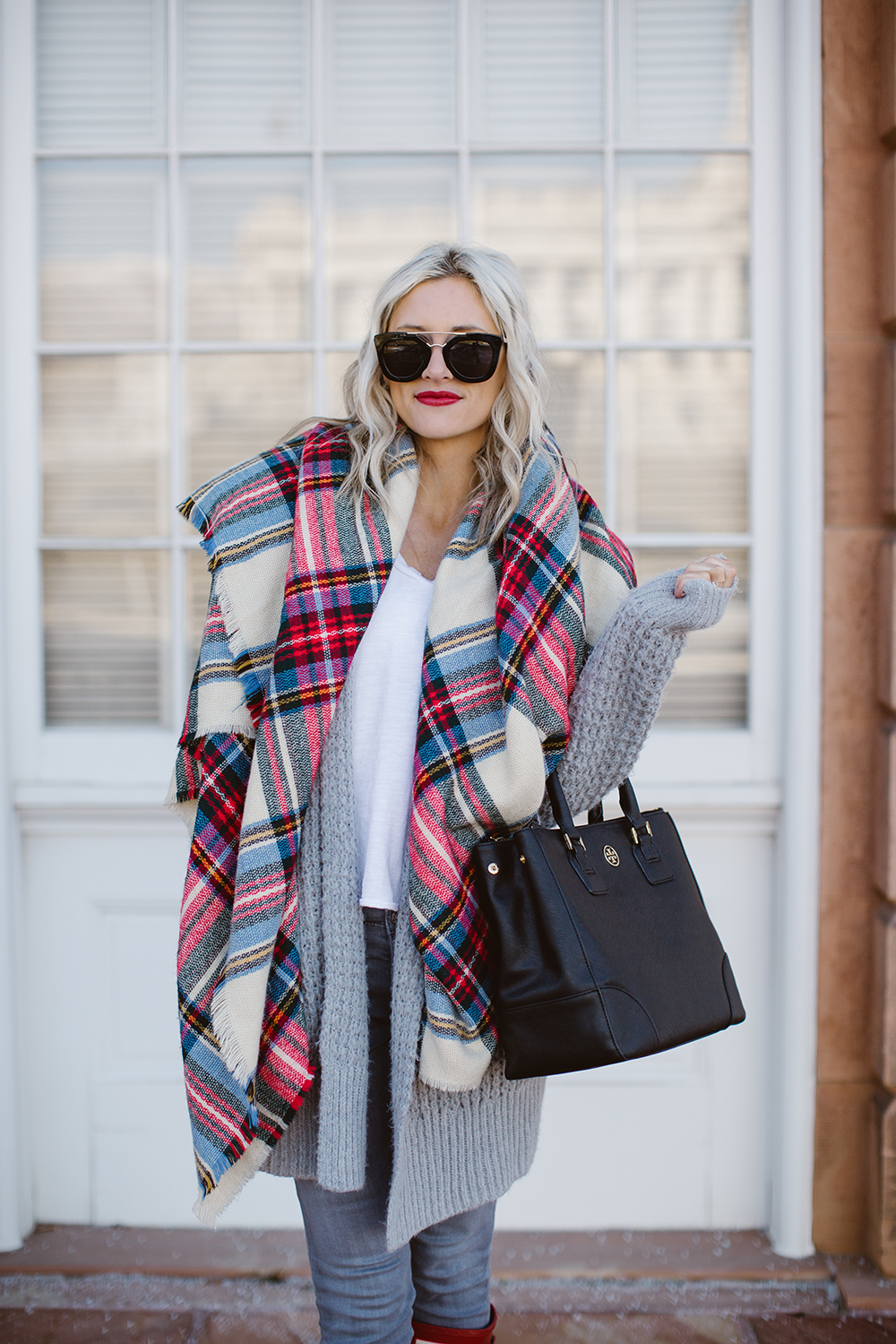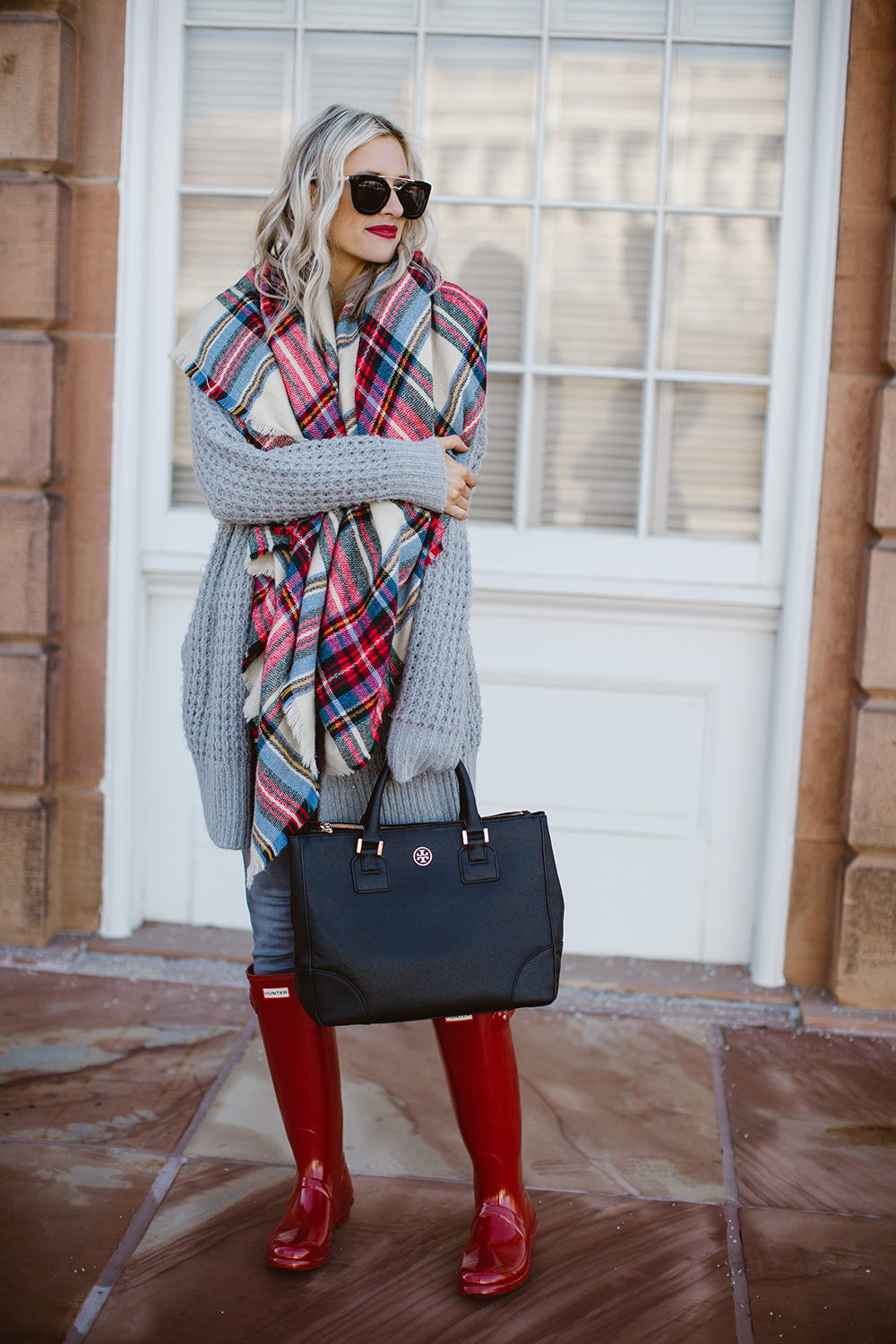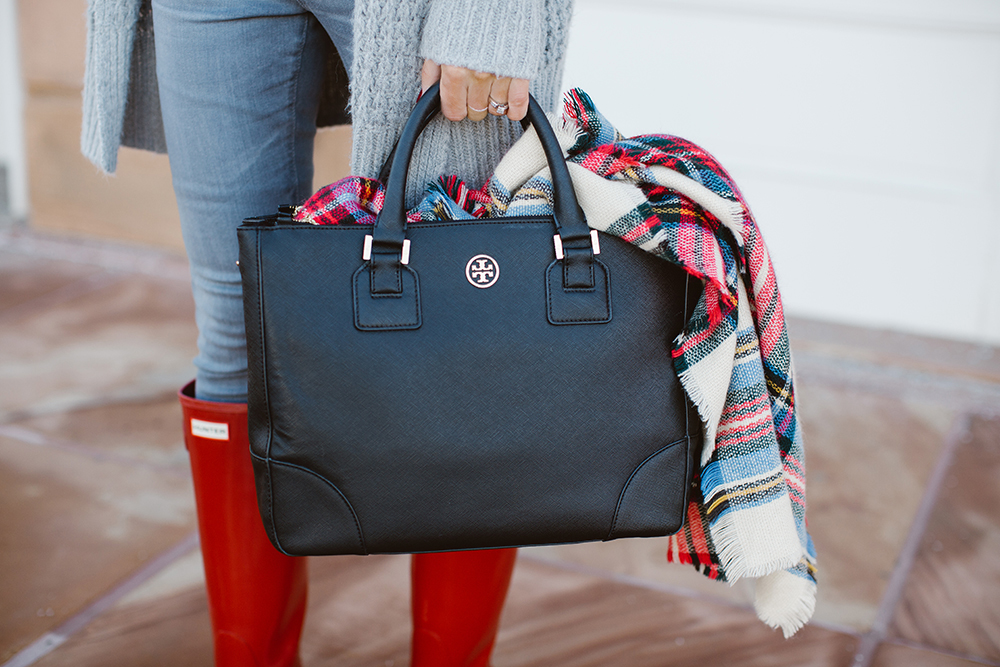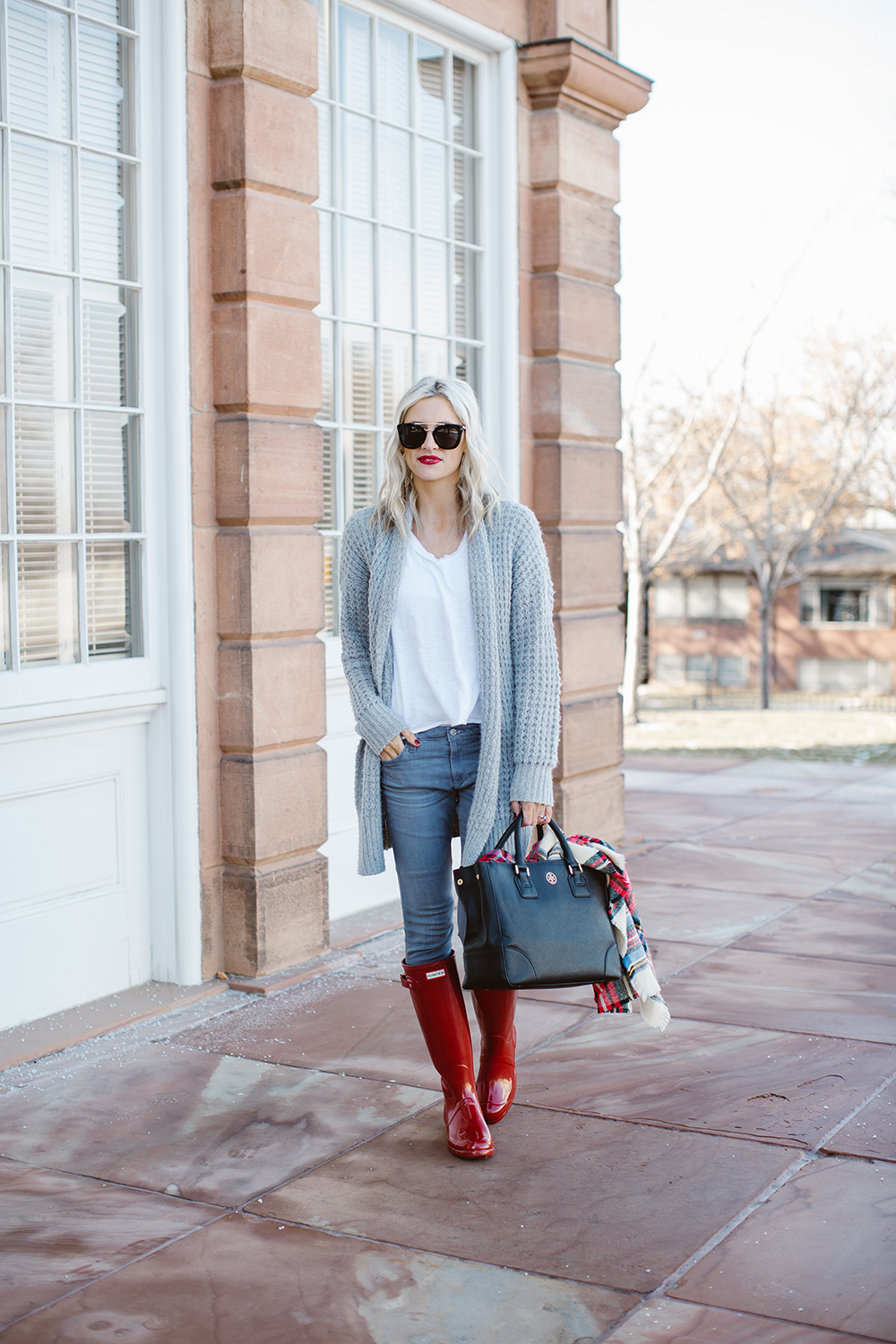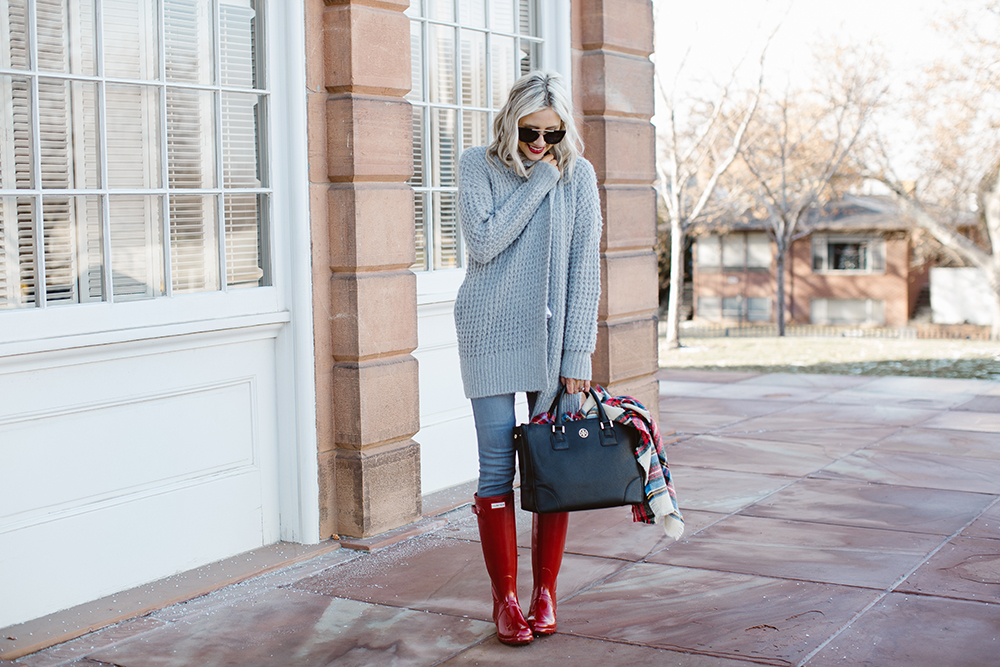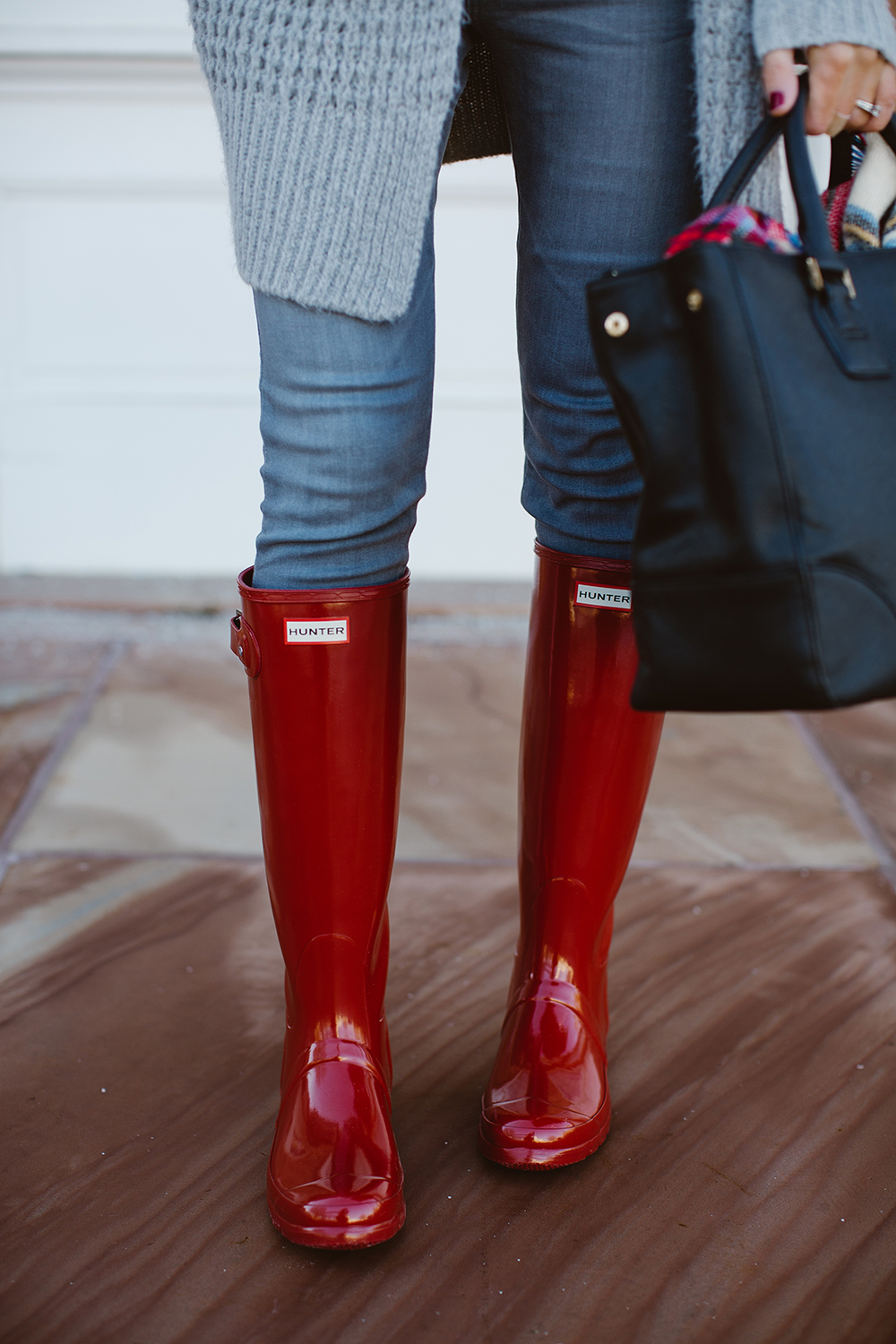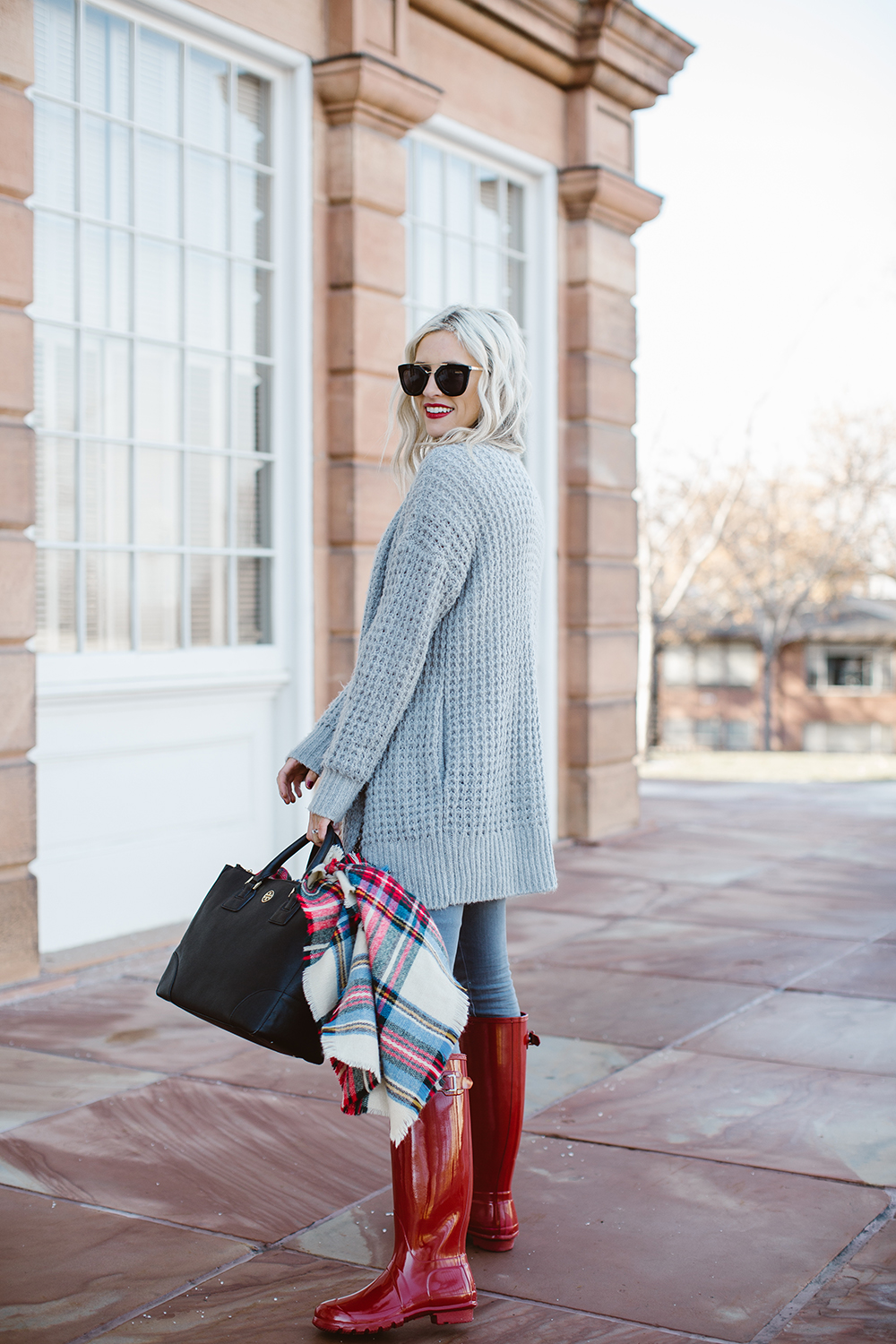 WHAT I'M WEARING
leith cardigan {also love this similar style} | white free people tee | ag jeans {obsessed!} | red hunter boots {more sizes available here} | asos plaid blanket scarf {old; similar here + here – on major sale!} | tory burch handbag {old; similar here + here} | nasty gal sunnies {great prada dupe!; real pradas discounted here} | maybelline lipstick in 'red revival'

Happy New Year, Everyone!
I had a little moment last night of feeling sad that 2016 is already over. It's been my best year so far with welcoming little Benjamin into our family. We've been so blessed.
I have some big goals in store for 2017 that have been keeping me up at night. I think we all need that kind of passion and excitement in our lives and I intend to take hold of my future this year to see what I can make of it. I have so much I want to share with you right here so I hope you'll stick around for the ride.
To kick it all off, I've decided to have a motto this next year that you'll see throughout everything I do on my blog and on my social channels. It's a phrase that my Adobe colleagues have been throwing around quite a bit lately and it's been resurfacing in my head non-stop.
Don't let perfect be the enemy of good.
I can't tell you how much this encapsulates all of my tendencies. I'm such a perfectionist, sometimes not intentionally. But I often wait, and wait again, and wait some more, for everything to be perfect before I take action or share pieces of my life. All that does is prevent me from doing or sharing anything! So to keep myself living outside my comfort zone in 2017, I'm doing everything with that theme in mind.
Let the good be good enough. Don't wait for it to be perfect. There is no perfect.
I hope you're all spilling with motivation for the new year like I am. This is our year!
Happy Monday!
Photos by The High Pines.