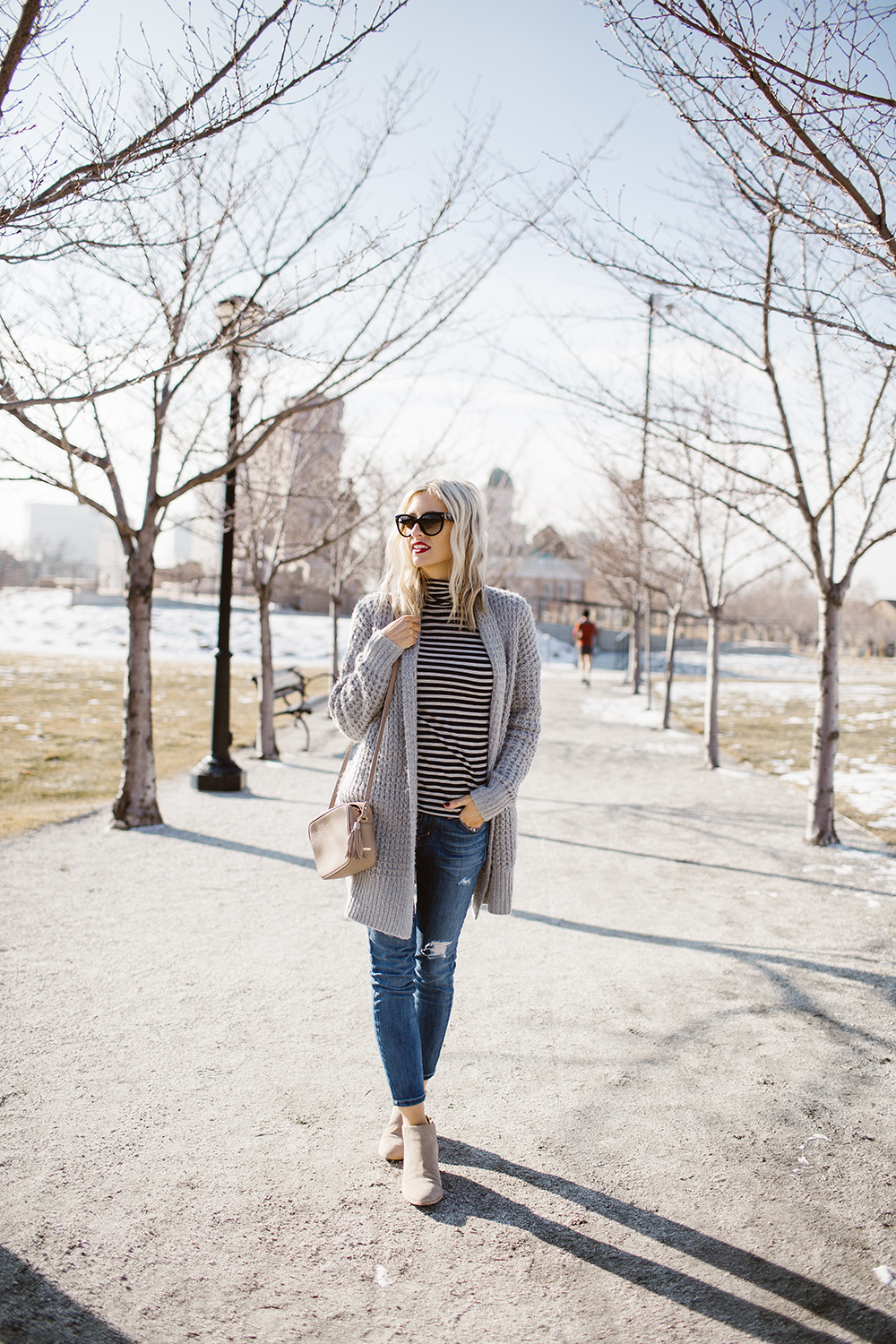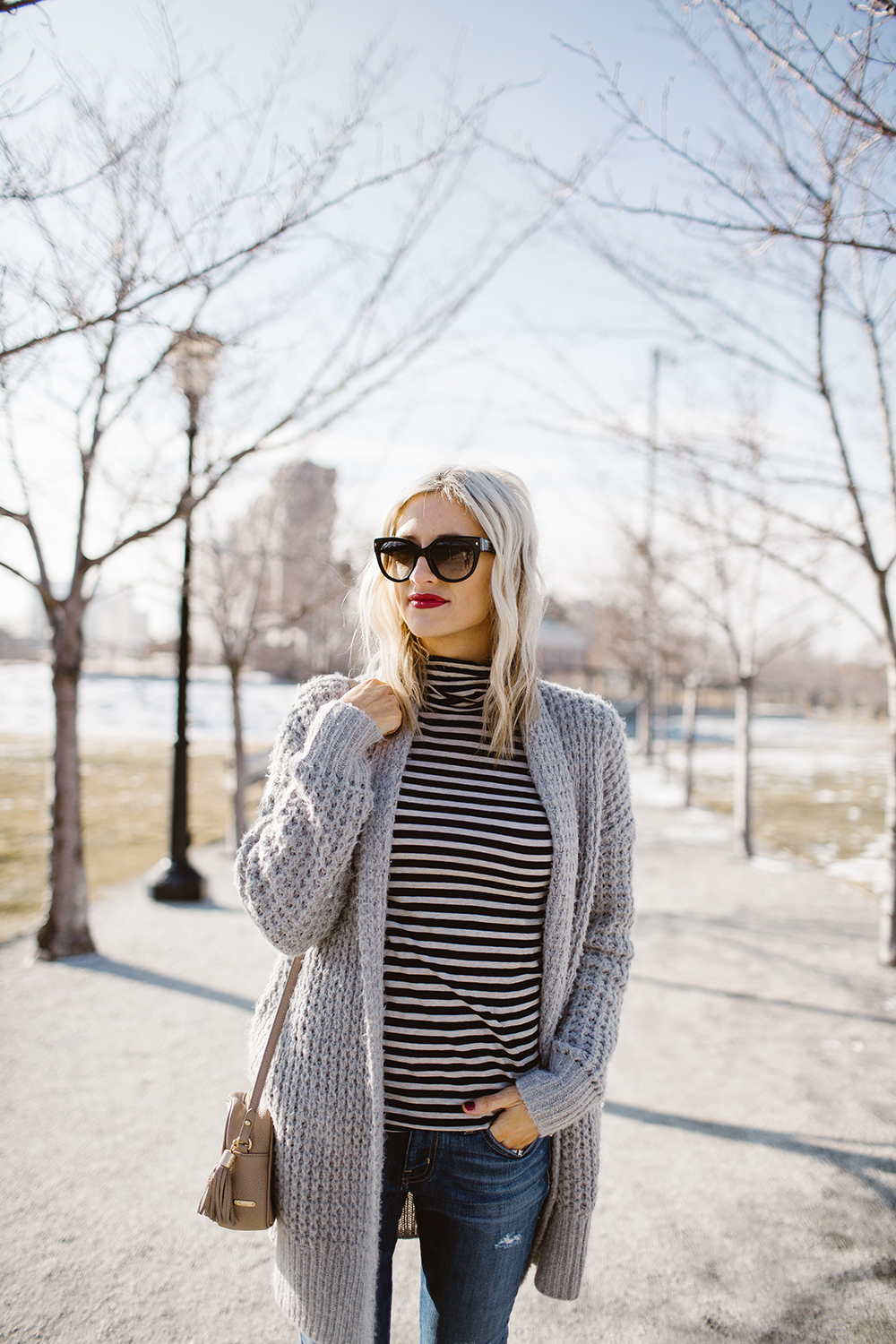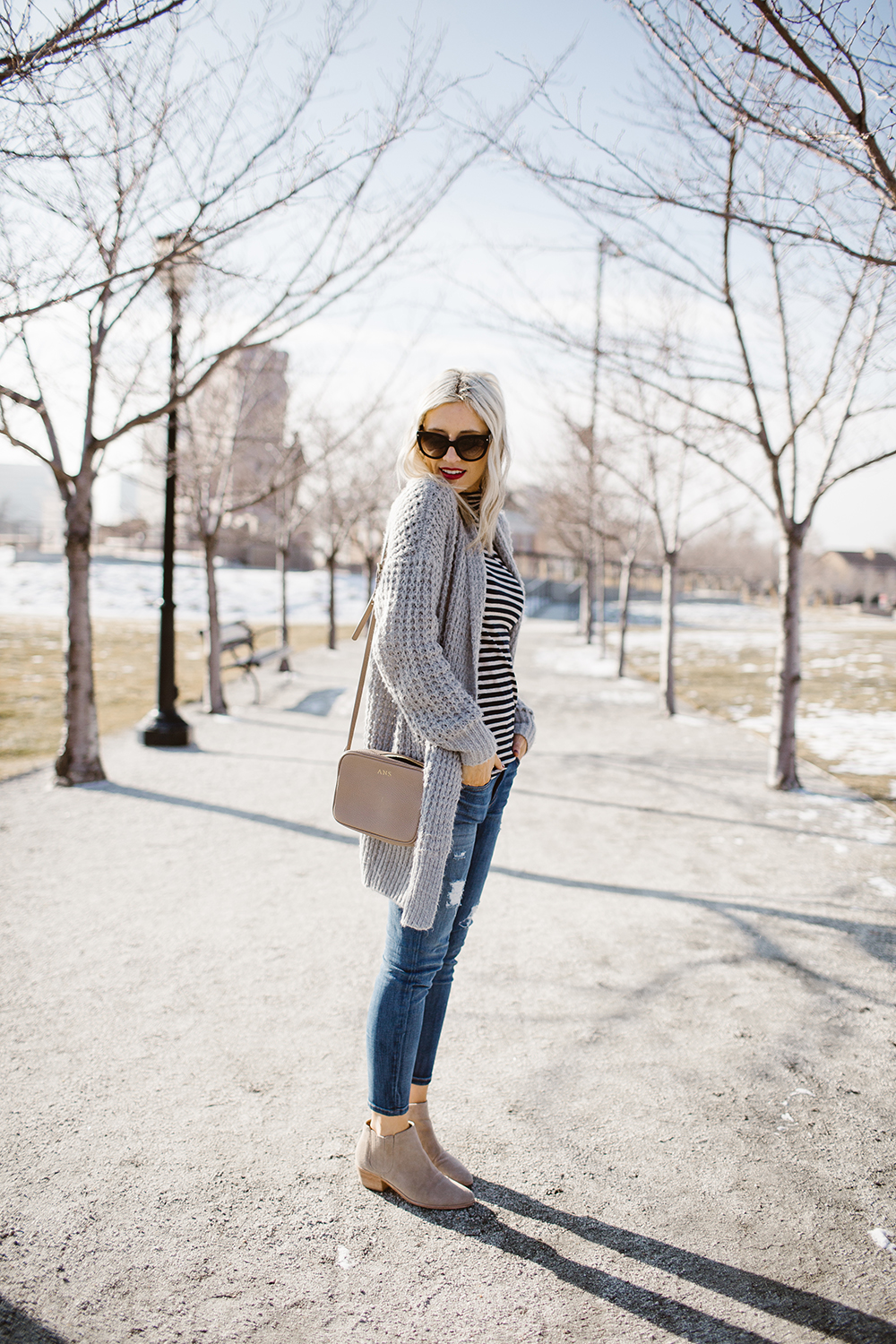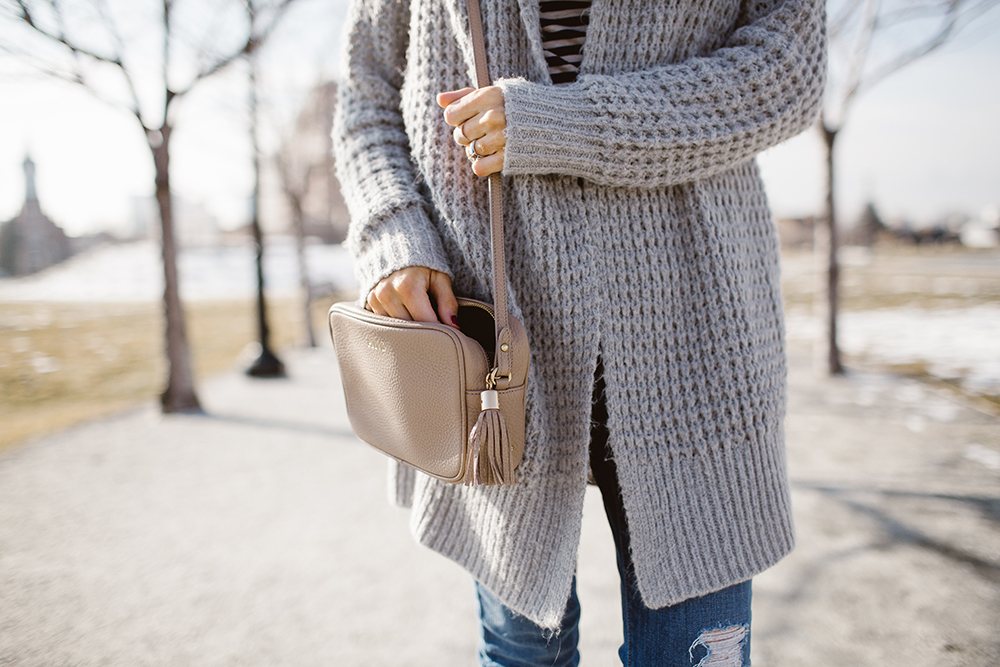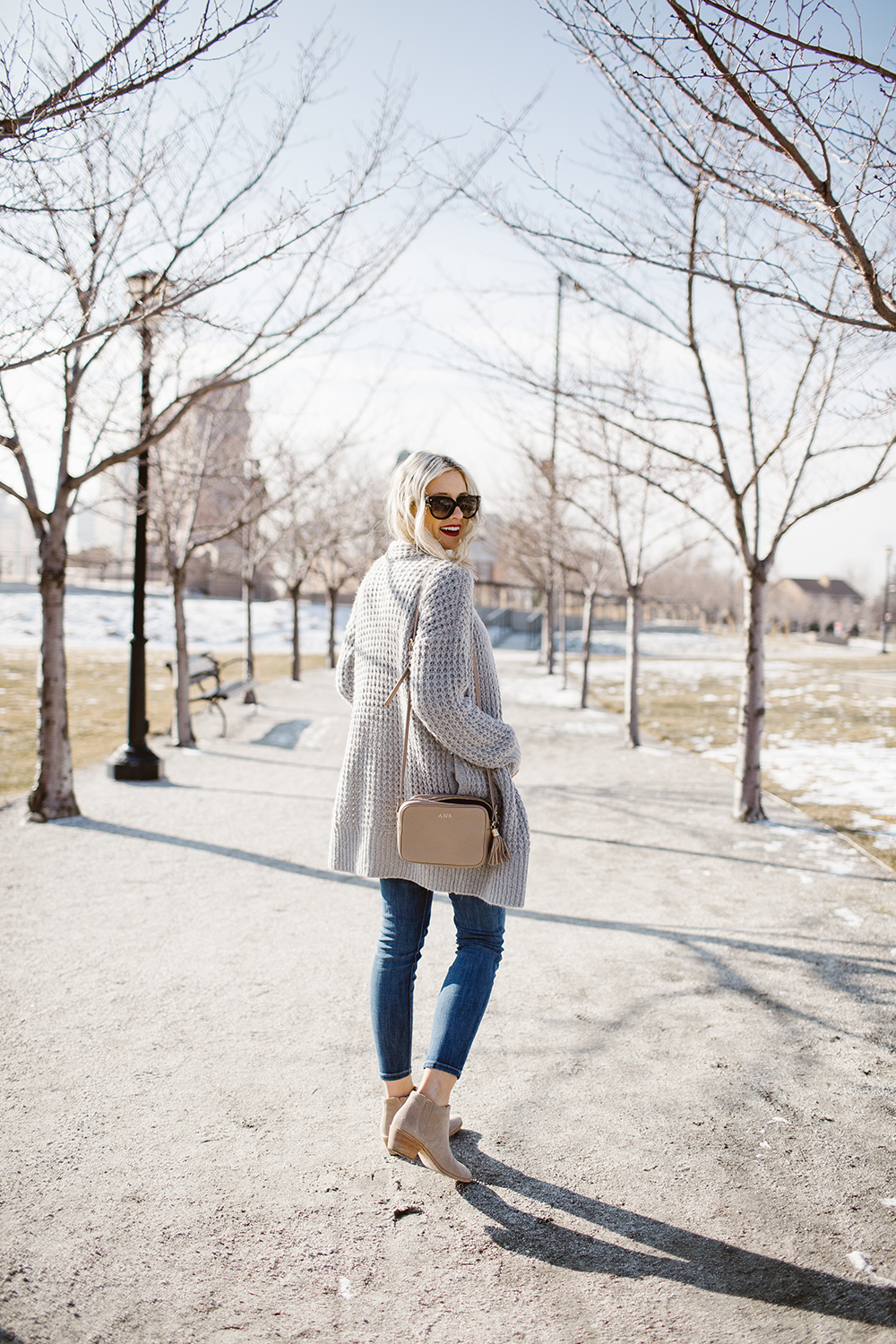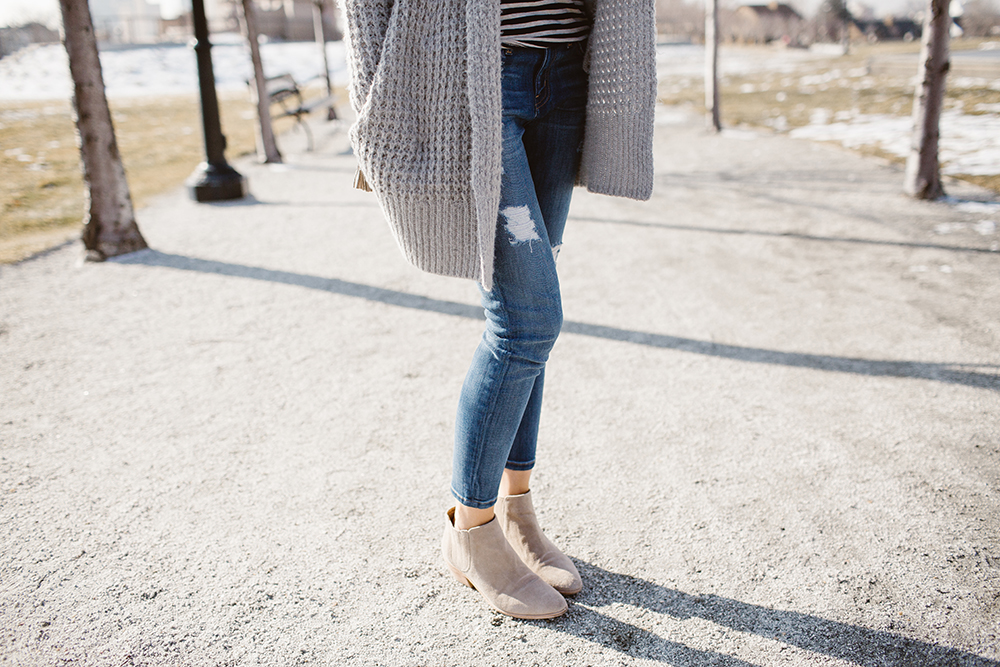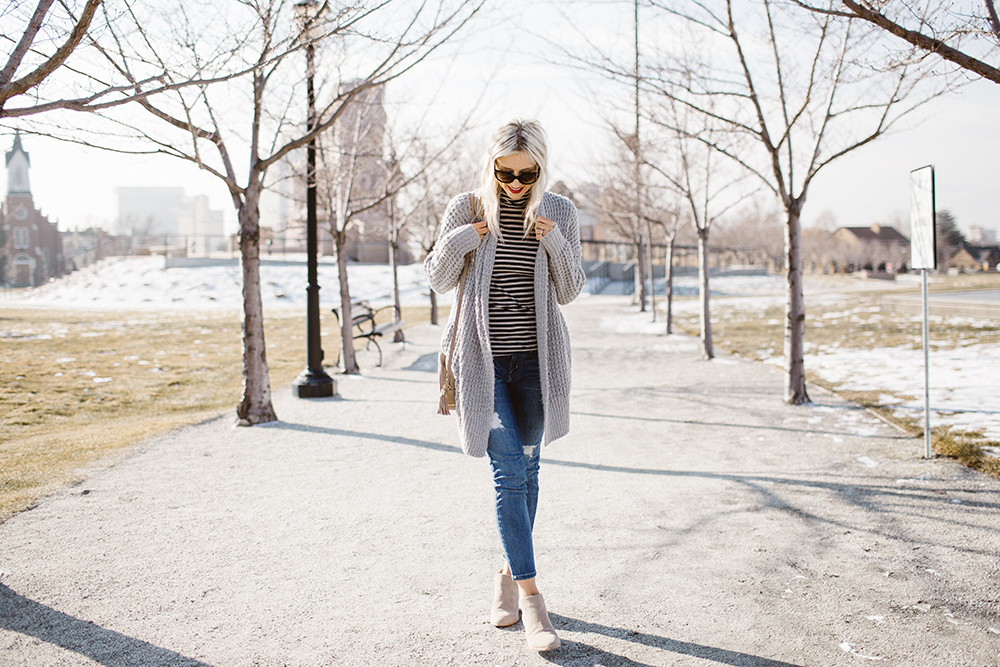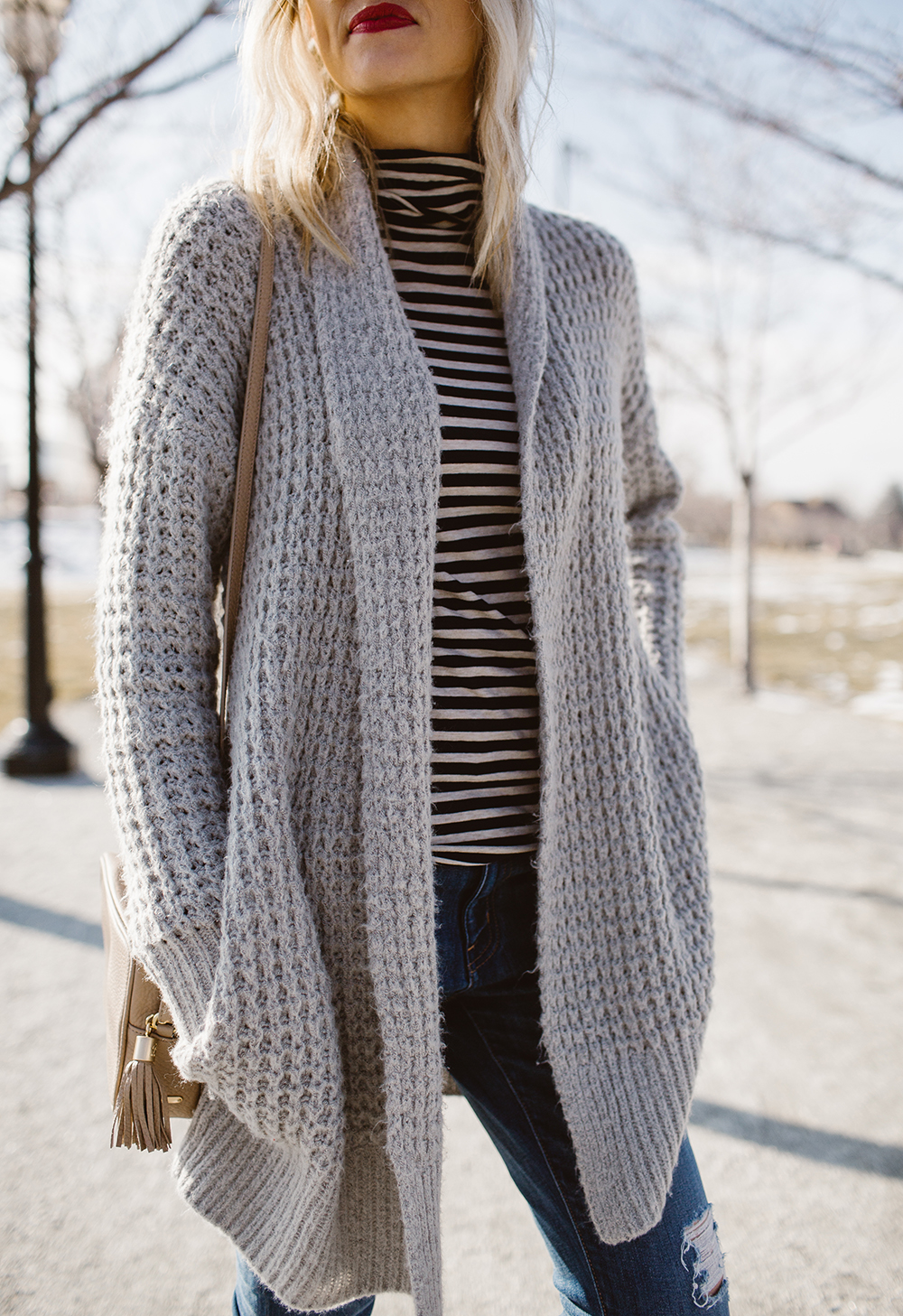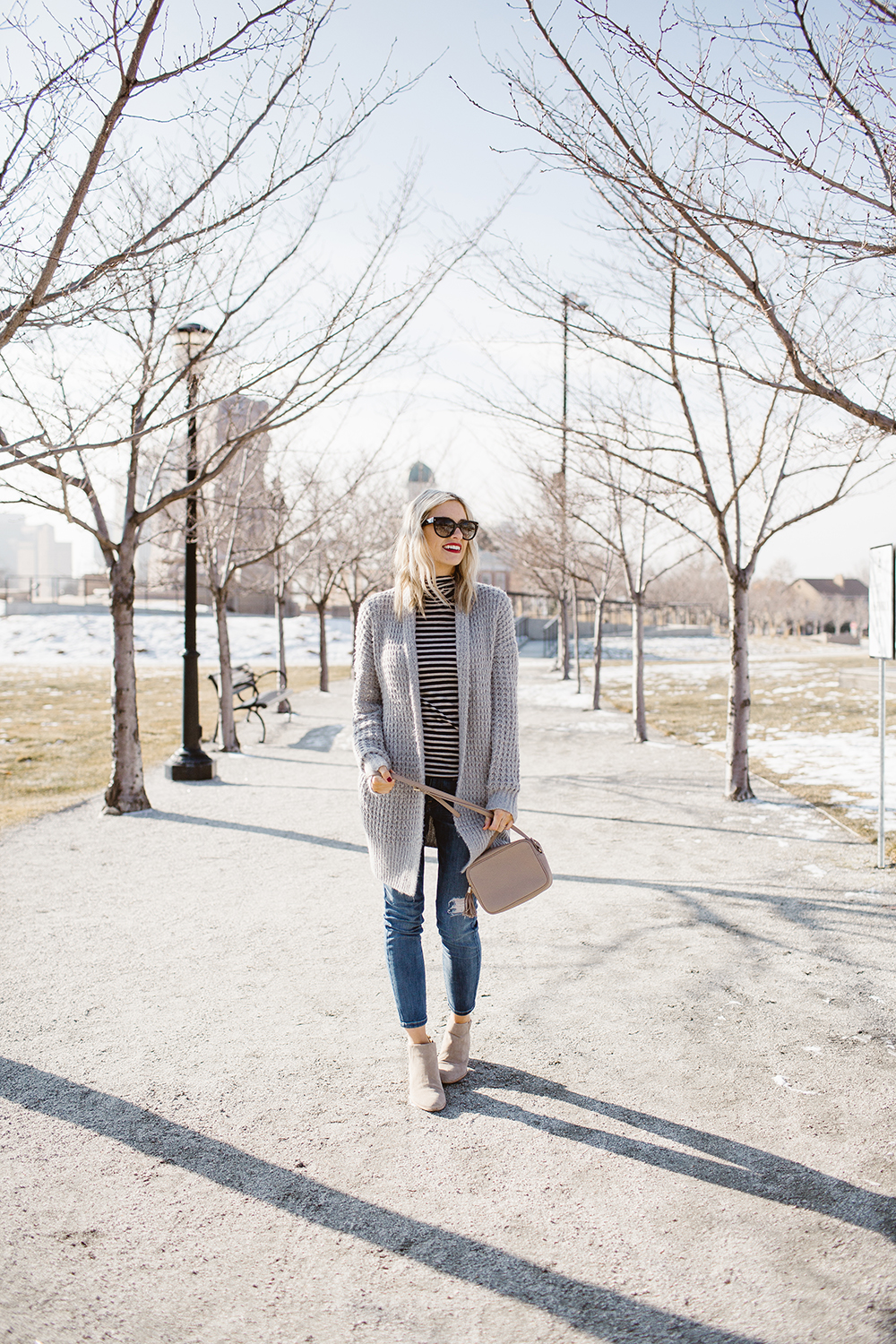 WHAT I'M WEARING
leith cardigan sweater {almost out of stock; similar style here} | jcrew striped tissue turtleneck | current elliott jeans | joie boots {similar style under $75!} | gigi new york crossbody in 'stone pebble grain' c/o | prada sunnies | maybelline lipstick in 'red revival'

Like everyone else, I've been caught up in the sweater craze this season. I can't get enough of cozy knit cardigans like this one (I also own this style in two colors) and oversized pullover sweaters (recently purchased this, this and this)! It doesn't matter if you feel like wearing jeans or leggings, you'll feel just as comfy when you pair them with a soft, cozy sweater.
On a more serious note, I can't handle these frigid temps! I'm in my living room writing this right now and it's 18 degrees outside. I feel like it's trying to seep in through the walls! Matt just stole the blanket from me and covered my feet with the leftover napkins we had from dinner. Haha. Punk.
Ok, on the most serious note, I didn't nap this past Saturday like I said I was going to. And I went to sleep at 3am on Friday night. Baahh! #sendhelp There's just so much to do! Sunday was a little better. I think I finally need to commit to an earlier-bedtime goal.
Happy Monday!
Photos by The High Pines.