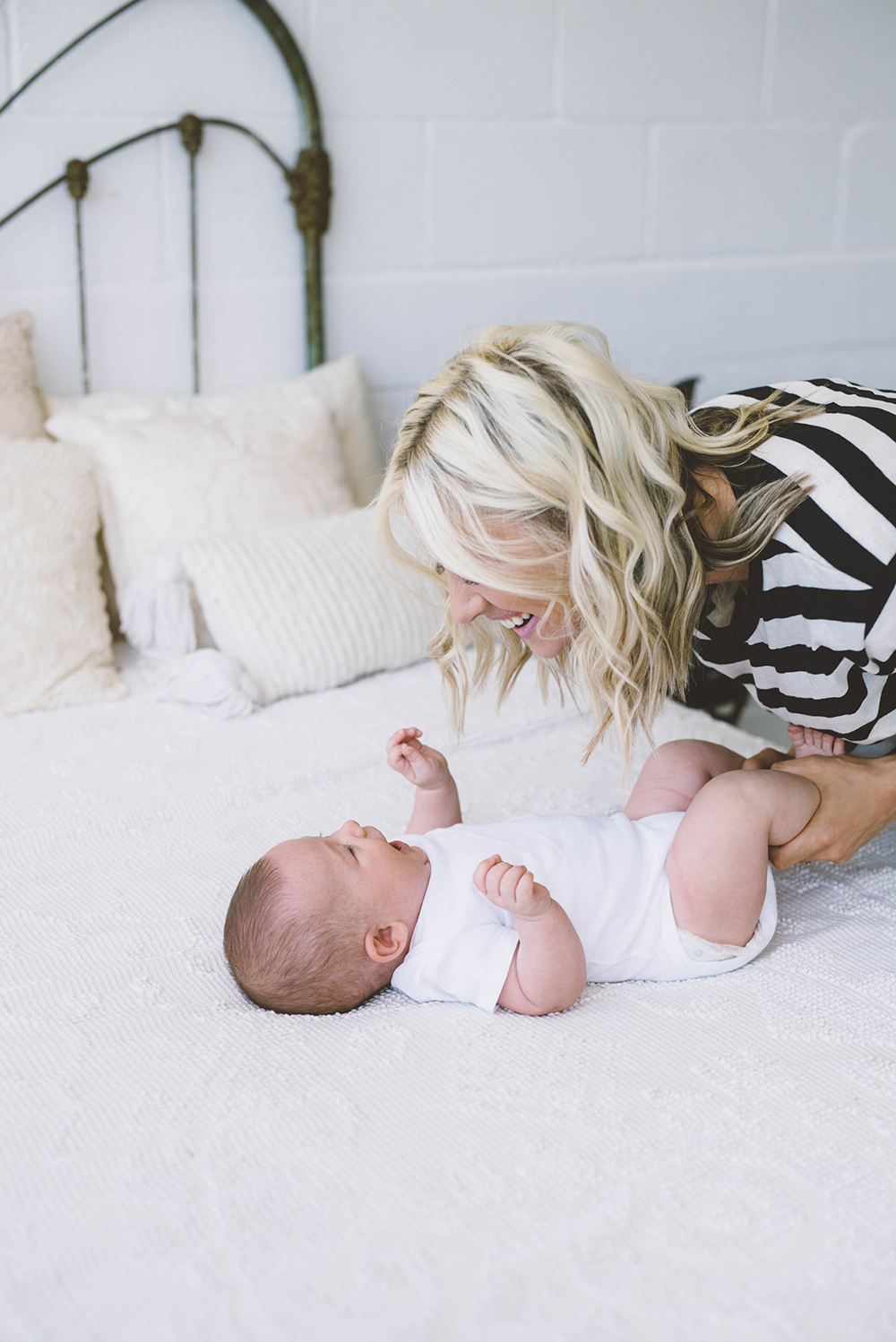 Every day I peel myself out of bed around 6:30, rub my tired eyes, hop over the wooden baby gate and head downstairs for Benji's bottle while he whimpers impatiently from his room. I always notice the feeling of my bare feet on our hardwoods. We moved in last December, but it still feels brand new to me. I walk down the hall to the kitchen and instantly recall the seasons of life that lead to this moment. Our first tiny apartment, moving in with my parents, our second apartment, moving back in with my parents. Owning our first home, knowing the various stages we struggled through to get here, feels so satisfying. I'm happy. Endlessly tired, but happy.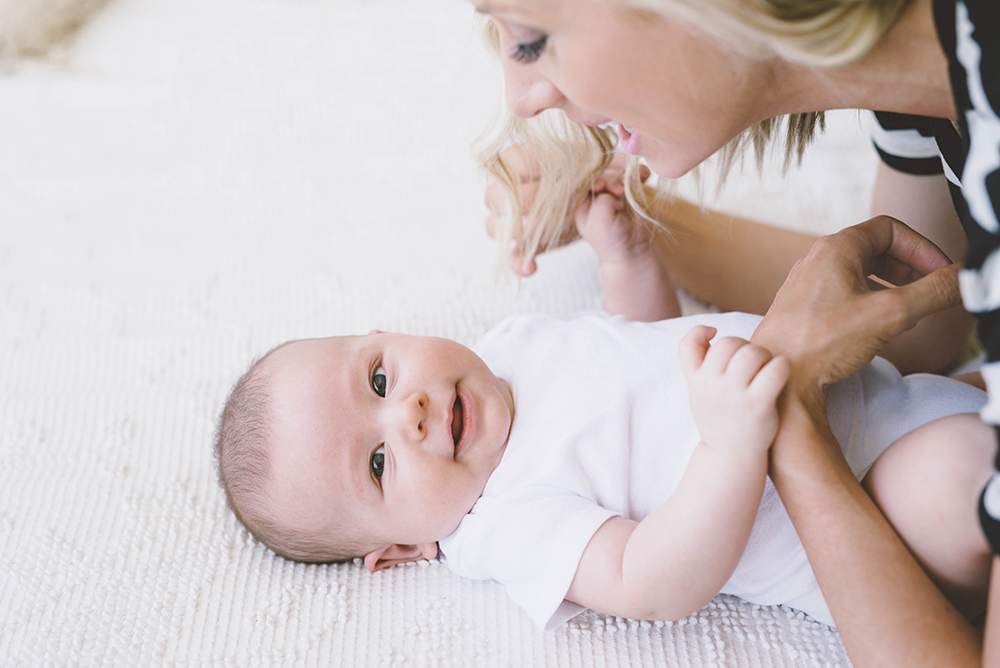 As I hop back over the gate and walk into his room, he's standing in the corner of his crib like the captain of his ship. It instantly triggers a flashback to the first time I saw him stand there and I laugh to myself remembering how he couldn't sit himself back down.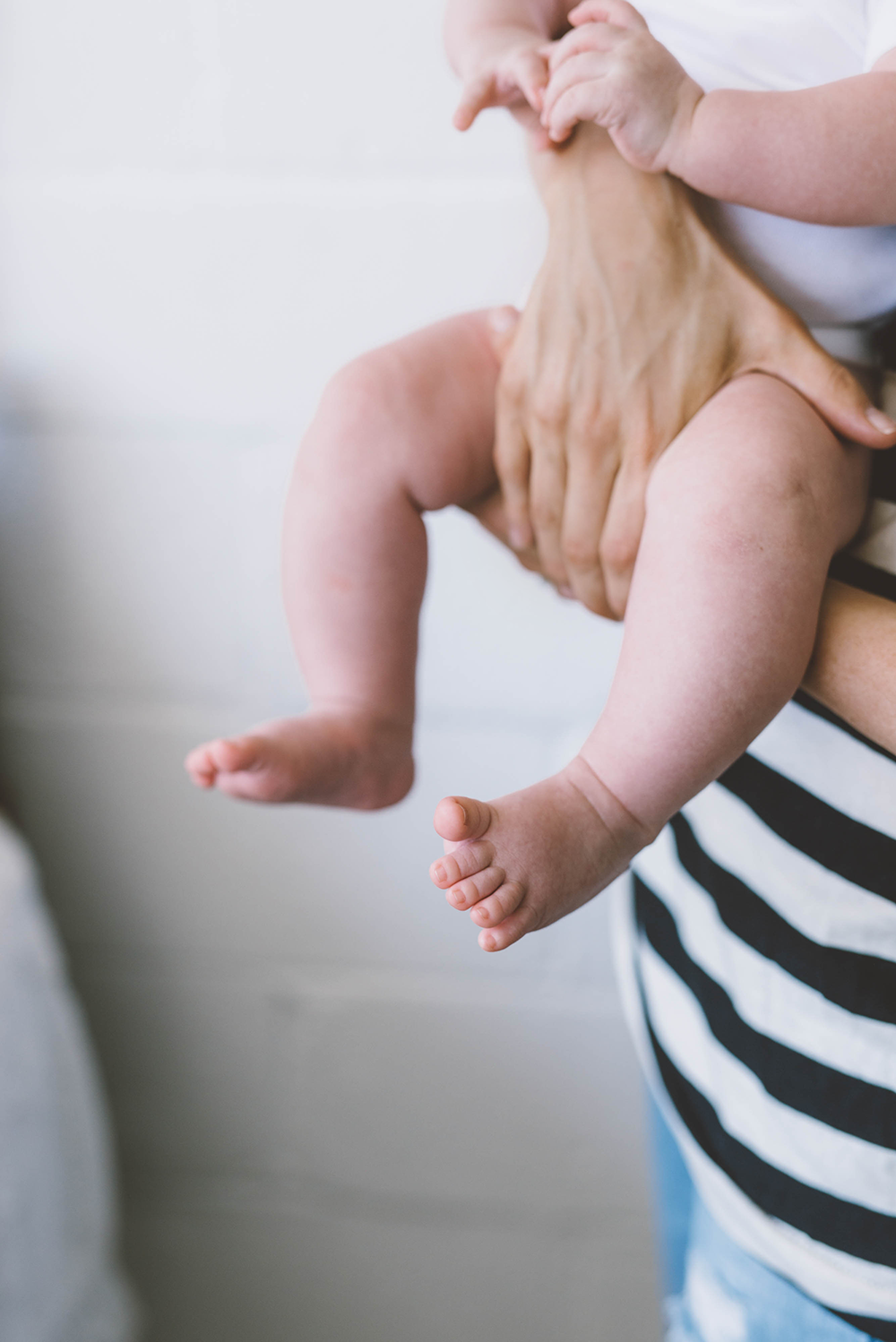 As I sit in the rocking chair and feed him his bottle, I can't help but reminisce. I was
just here
 one year ago, nursing my 3-month old. The days were repetitive, the weather was hot, I only wore pajamas, but I had everything I needed. His room is set up exactly how it was in the tiny basement nursery we brought him home to and I'm moved through time to those precious moments that first bonded us. The dim light from the small lamp on his bookcase, the soft piano music from my iPhone playlist titled "Sleepy Tunes" I made just for him. I remember exactly how it felt to burp him, unbutton his tiny clothes and wipe his newborn bum with the
Honest wipes
we'd keep in the wipe warmer. I remember how it felt to tuck his skinny arms in as I swaddled him and carried him back to the spare bedroom where we co-slept for weeks so daddy could get some rest. I'd lay my phone on the pillow above our heads and doze off lost in the sound of Paul Cardall's
Life and Death
.
"You won't remember," I'd whisper. "But I will."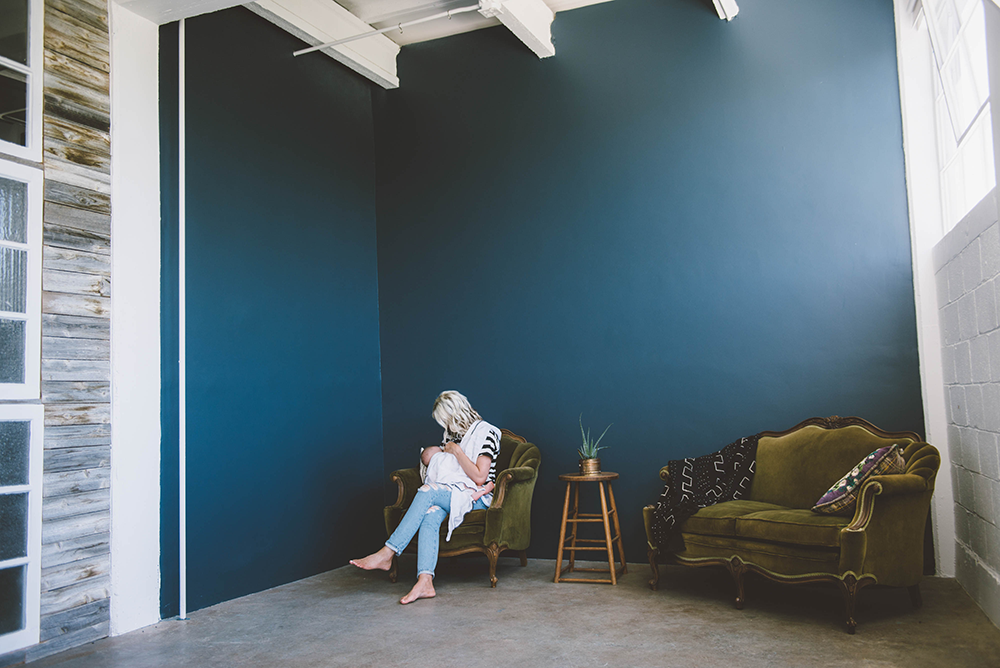 The one thing I don't remember is cursing any of these moments. I found so much purpose in the grit and grind of motherhood that sleepily shuffling through the halls at night caring for my sweet, helpless, little night owl seemed to come easy. We were partners, there for each other. I knew the routine was as foreign to him as it was to me and I felt empathy for him. "I won't give up on us," I'd sing as this Jason Mraz song came on the playlist. Sometimes I'd hum along if he'd already fallen asleep in the boppy pillow on my lap. It didn't matter what time of day, I had that playlist on 'round the clock. Every once in a while a song will come up on shuffle while we're driving in the car and I'm transported right back to that first nursery.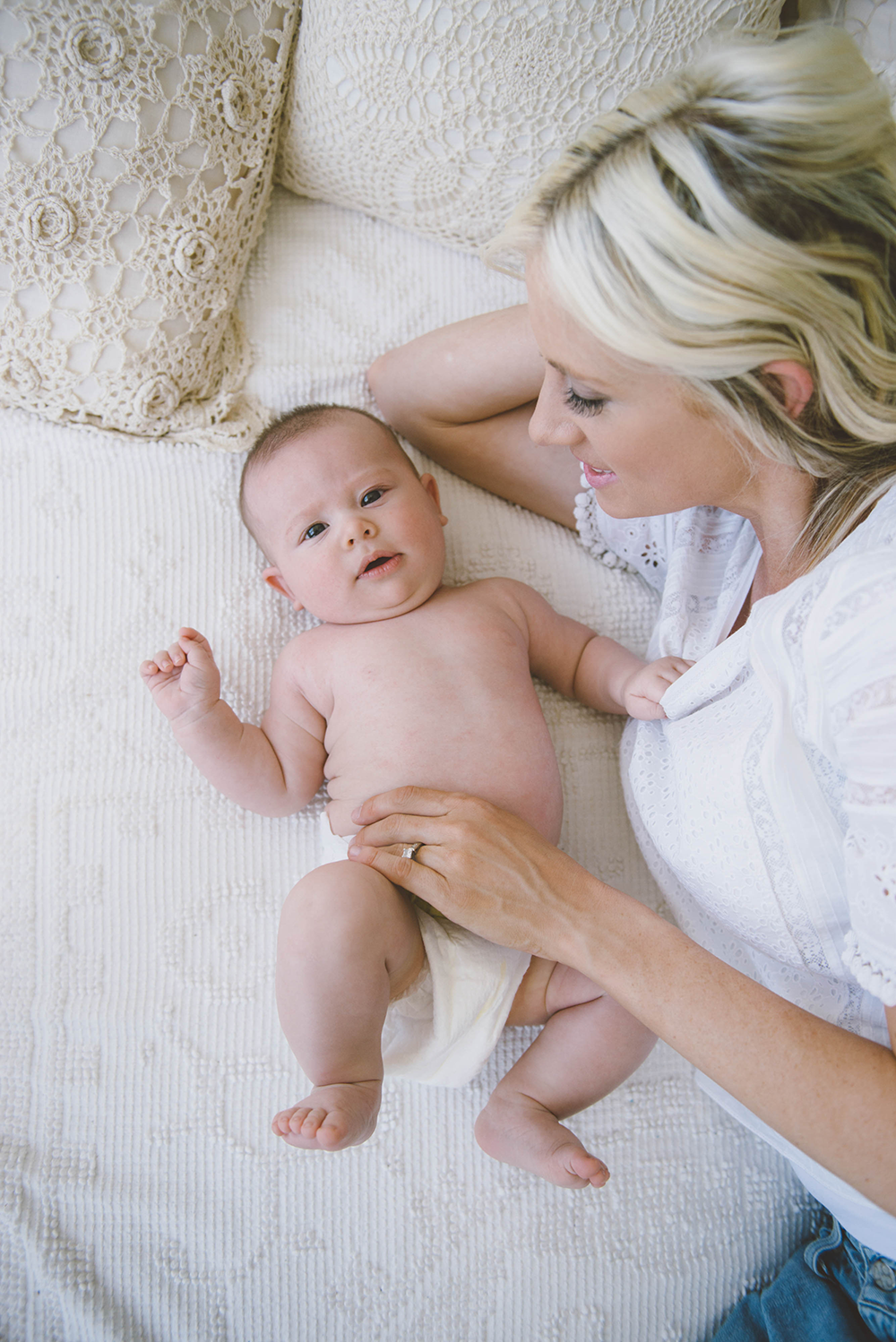 "What if I'd done it all differently?" I sometimes think. What if I'd resented him for robbing me of sleep, or felt frustrated that the nursing was such a struggle and given up? It could have all played out so differently than it did, just by how I responded to it. I didn't know anymore than the next first-time-mom what it would really be like when he arrived. But I guess somehow I felt prepared for it. Humbled, grateful, and totally ready to give everything I had for the chance to be his mama.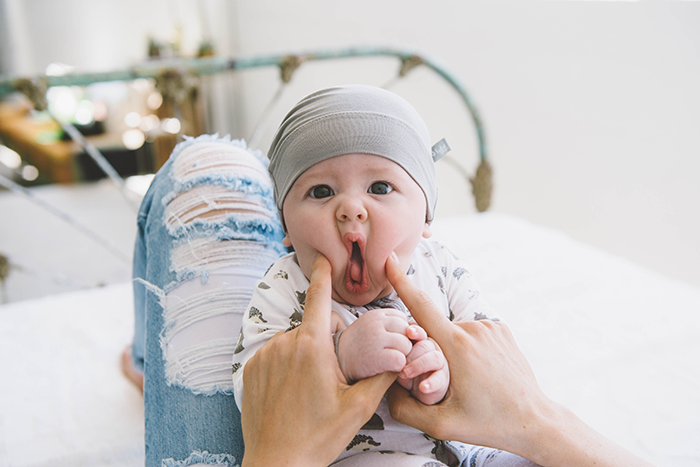 I cried in the days leading up to my last nursing feed. I'd look into his eyes while he looked up at me and silently thank him for trusting me, for sticking through the tough times so we could know each other this way. "You won't remember this, Benji, but I will. I love you, Baby Boy."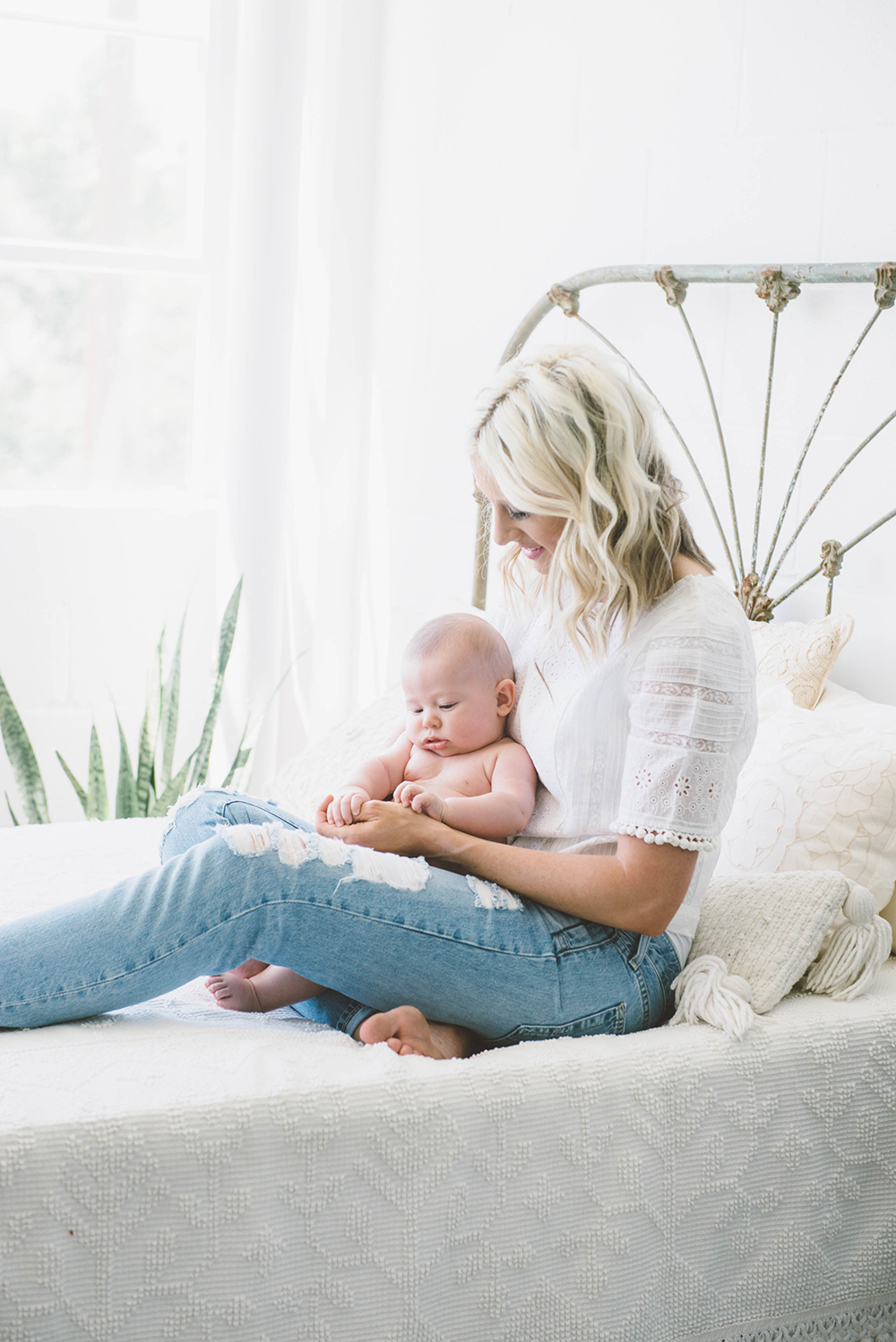 People told me nursing would bond us, but it wasn't until he was a little older that I really understood it. I had his undivided attention. When he'd reach up to play with my necklace, stroke my hair or grab my mouth, those were the moments I'd been waiting for. I'd point to his nose and say, "nose!" and he'd giggle while trying to eat at the same time. Complete and total bliss in his smile and in my heart as we shared the same moment in time. There's no replacement for experience and for this one I'm eternally grateful. Those sleepless nights in the dim light of the nursery, struggling to stay awake, my hair pulled up and still wet from the sporadic shower I somehow found time for, bearing the nipple pain, and worrying, always worrying if I was "doing motherhood right" — they're all part of the story that lead me to where I am now. Up early, to bed late, and living with so much purpose.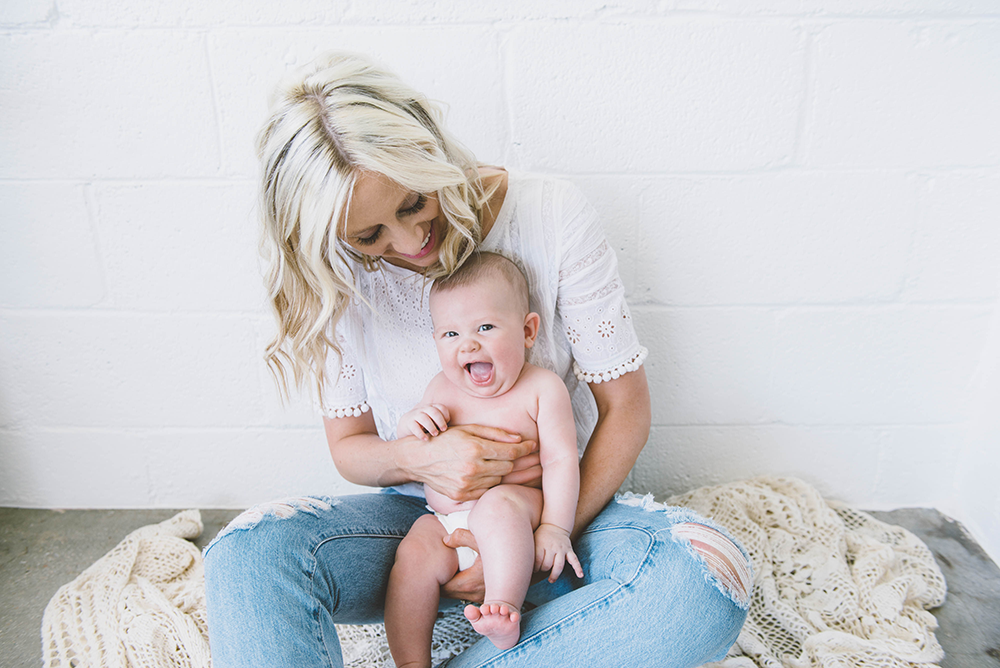 I'm happy. Endlessly tired, always sentimental, and overwhelmed by the miracle of time, but very, very happy.
I was invited by The Honest Company to share my nursing story. This is not a sponsored post.