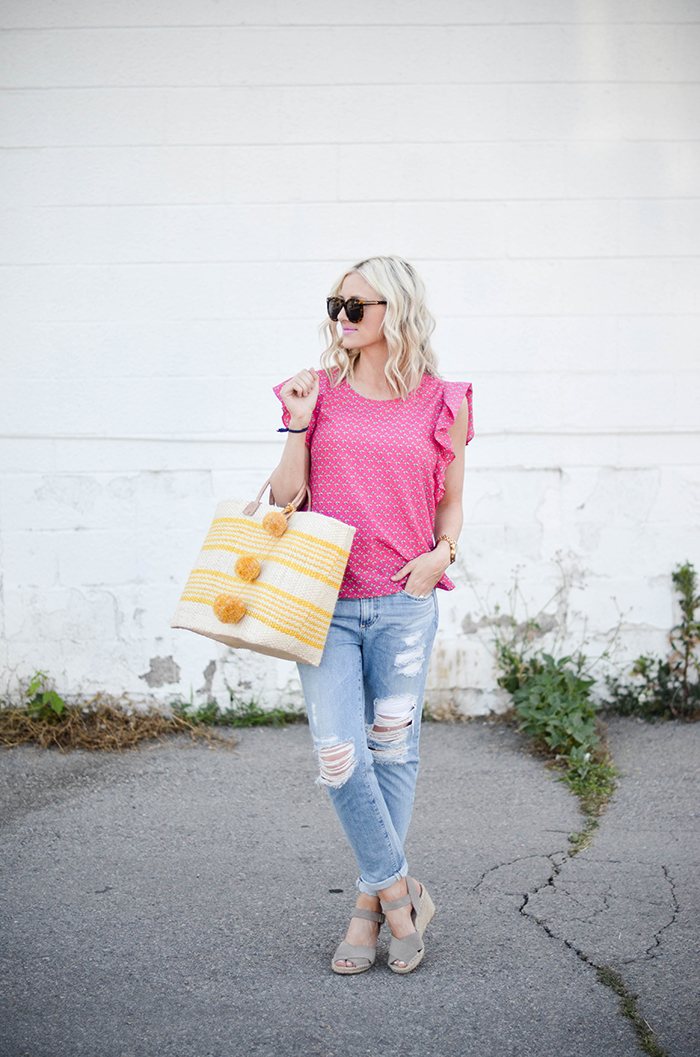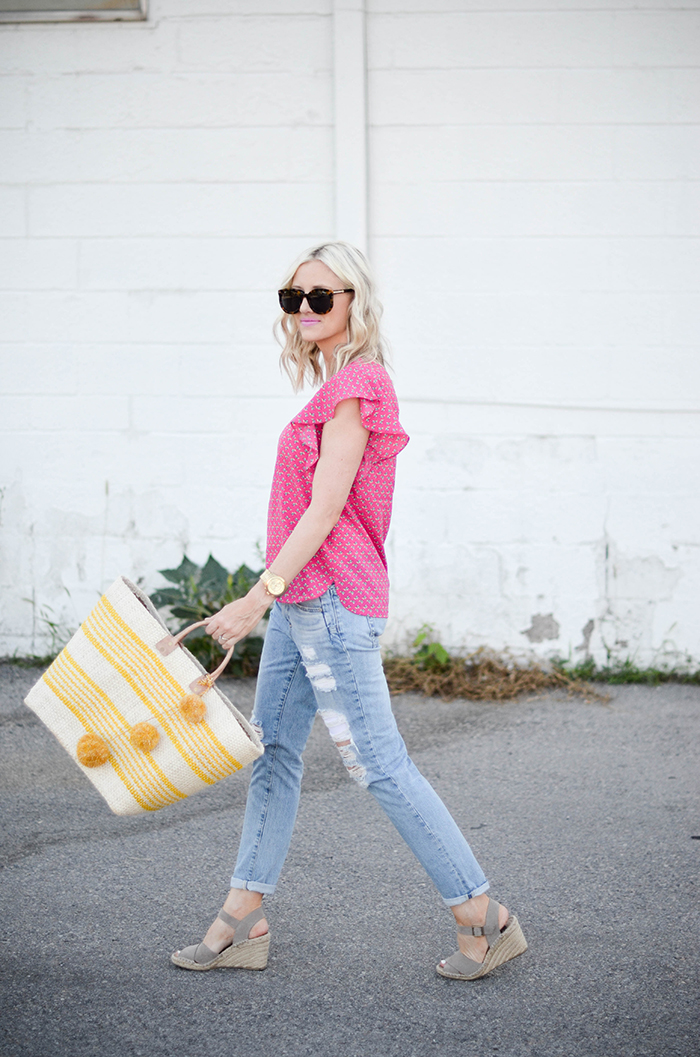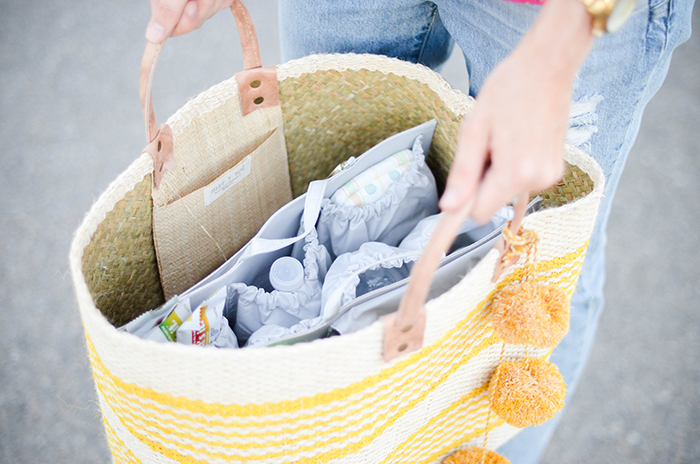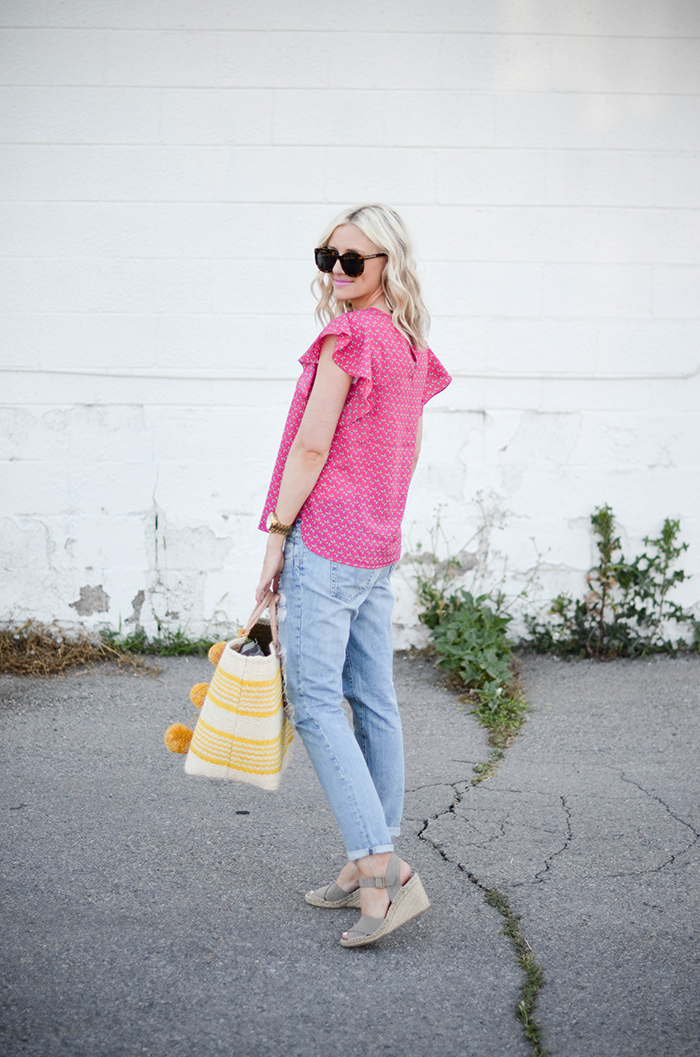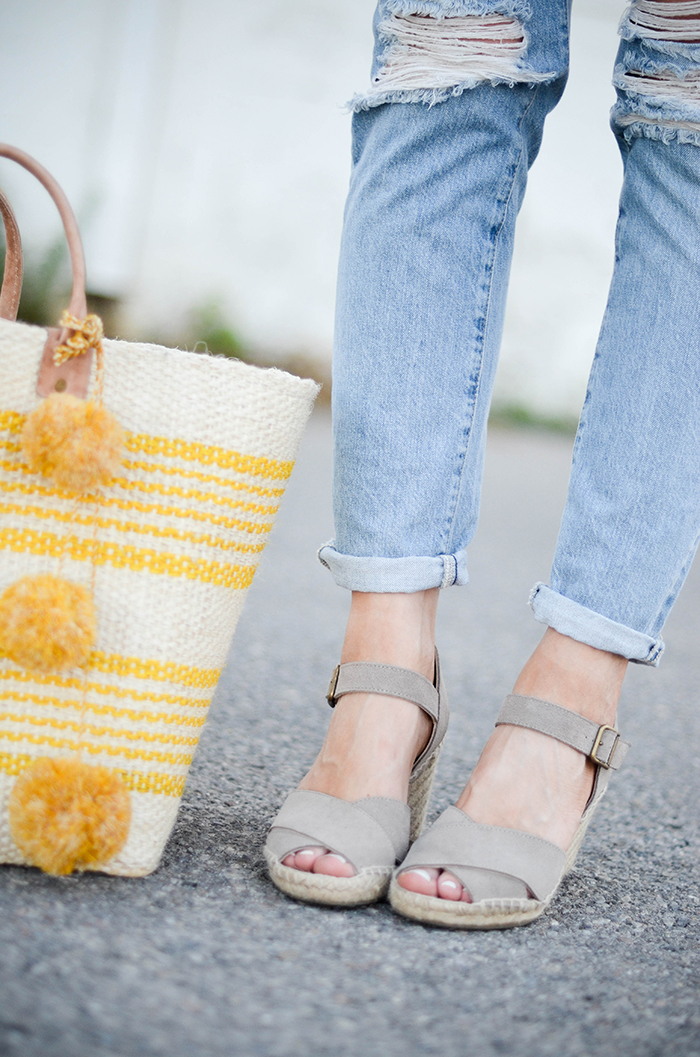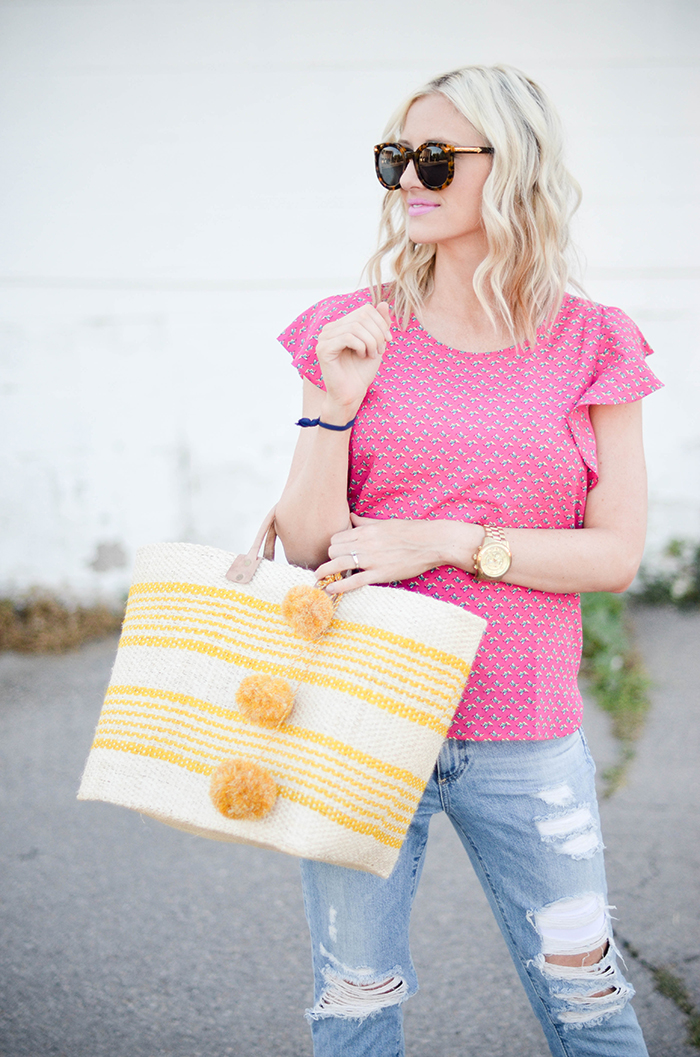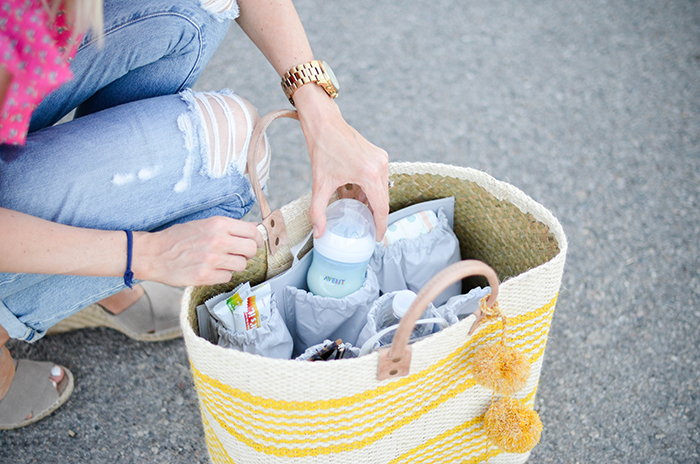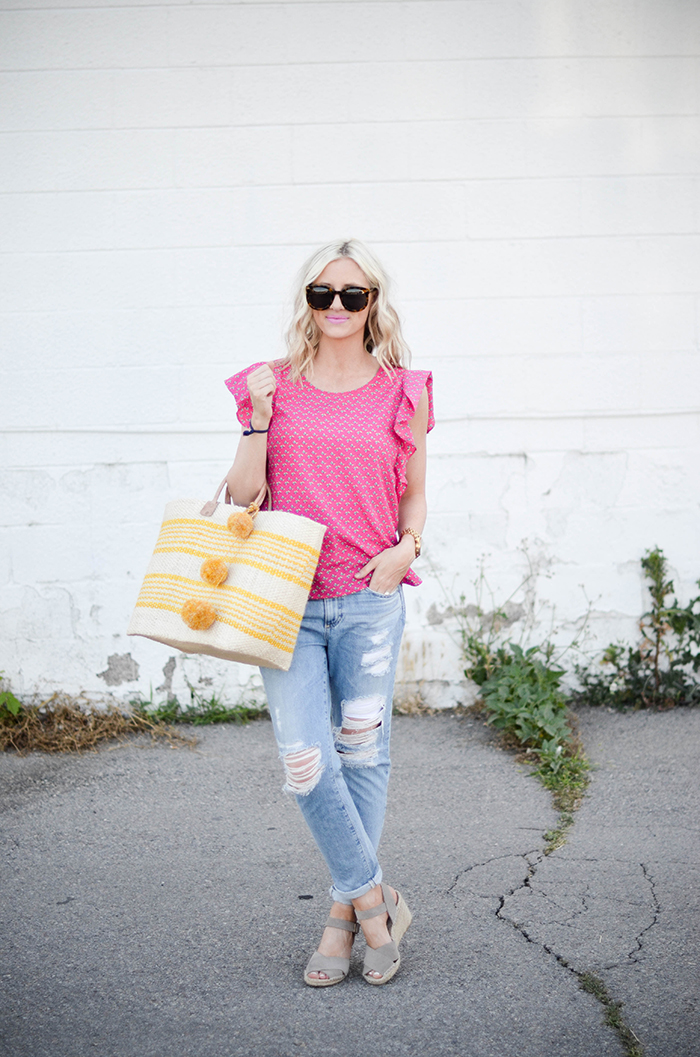 WHAT I'M WEARING
totesavvy: life in play c/o | top: anthropologie {last worn here} | jeans: ag {last worn here} | shoes: soludos {new fave!} | bag: mar y sol {yellow back in stock and 30% off!} | glasses: karen walker | watch: michael kors | lips: 'saint germain' by mac

So there's this thing that happens when you become a mom. You no longer have time to think about yourself as you did before. If you're lucky, you shower once per week, do your hair once per week, get dressed once per week (workout clothes now count as pajamas) and get out of the house once per week. And when you do these things once per week, you do them in a more hurried manner than before. You grab what's convenient, comfortable and quick. So it's only natural that you may feel less fashionable than ever before in your life, but that doesn't mean you can't feel confident, organized and put together.
Before I had Benjamin, I had this fear of becoming the stereotypical "mom." The type that no longer takes care of herself and loses her identity in her new role. There's nothing wrong with this type of mom. She's selfless and certainly has her priorities straight, but I dreaded what this would do to my self image.
Luckily, motherhood turned out to be nothing like I expected. It's so fulfilling in so many ways that I never gave that fear a second thought. Even if someone labeled me with that stereotype, I wouldn't care. Because nothing makes me happier than being a mom to my little boy. And as for the loss of identity and poor self-image… nothing made the transition to "mommy style" easier than the ToteSavvy from Life in Play.
ToteSavvy is a modern alternative to a diaper bag. It basically takes the inside of your typical diaper bag (pockets and storage space galore!) and makes it transferrable to any of your existing handbags. It's made of nylon so it's super easy to clean and keeps you incredibly organized (something I can't seem to get enough help with now that I'm a mom). I'm able to carry diapers, wipes, bottles, teething toys, burp cloths, snacks… basically everything that I'd take with me in a diaper bag… except I don't have to carry the diaper bag! Which means I feel more like my fashion-loving self than ever. Just with a new accessory (aka, Benjamin Bear).
ToteSavvy now has a ToteSavvy Mini, so you can stay stylish with your smaller crossbody bags, too. Be sure to use code 'SUMMER16' for 20% off your ToteSavvy order! Offer expires Aug. 31, 2016.
To all my fellow mamas and mamas-to-be: Keep being you and enjoy every minute with your little babes. We all know they grow up too fast.
Special thanks to Life in Play for sponsoring this post.