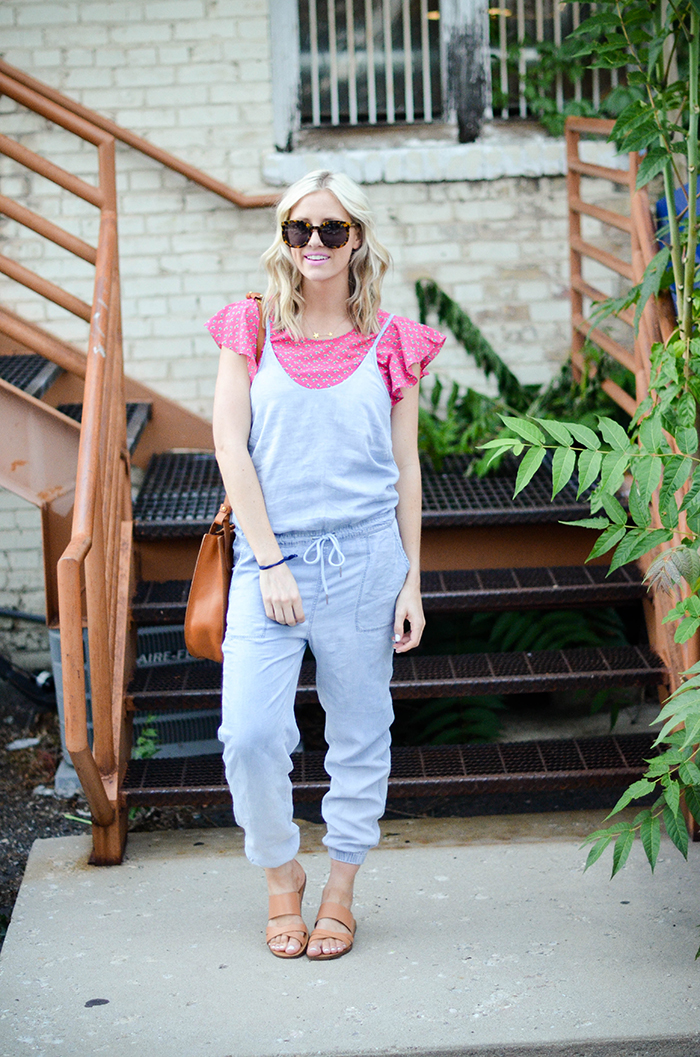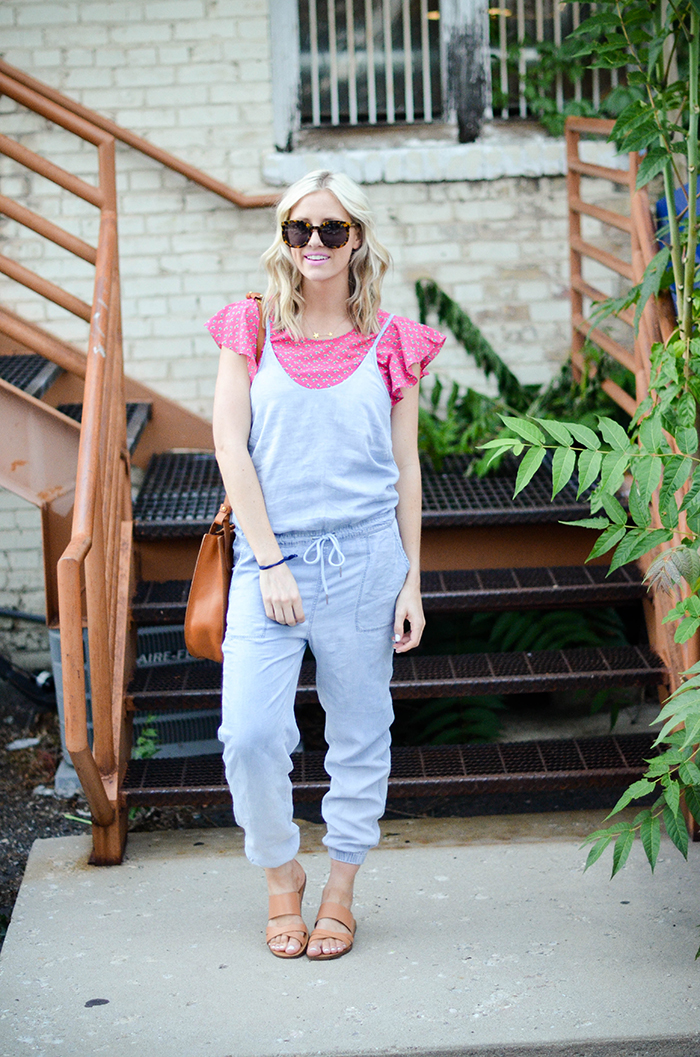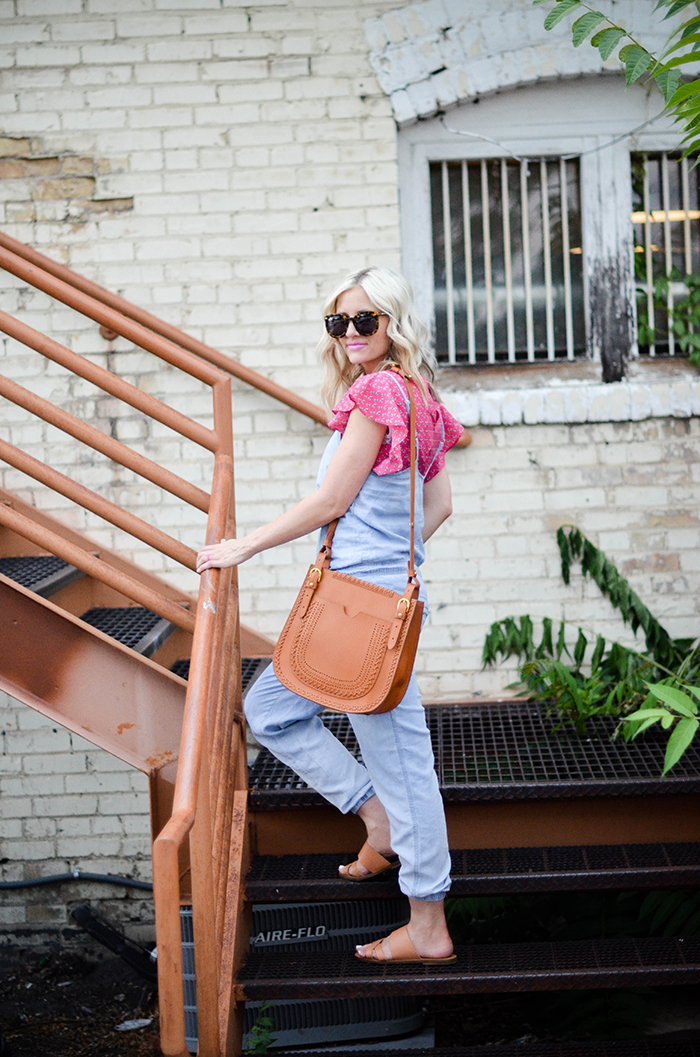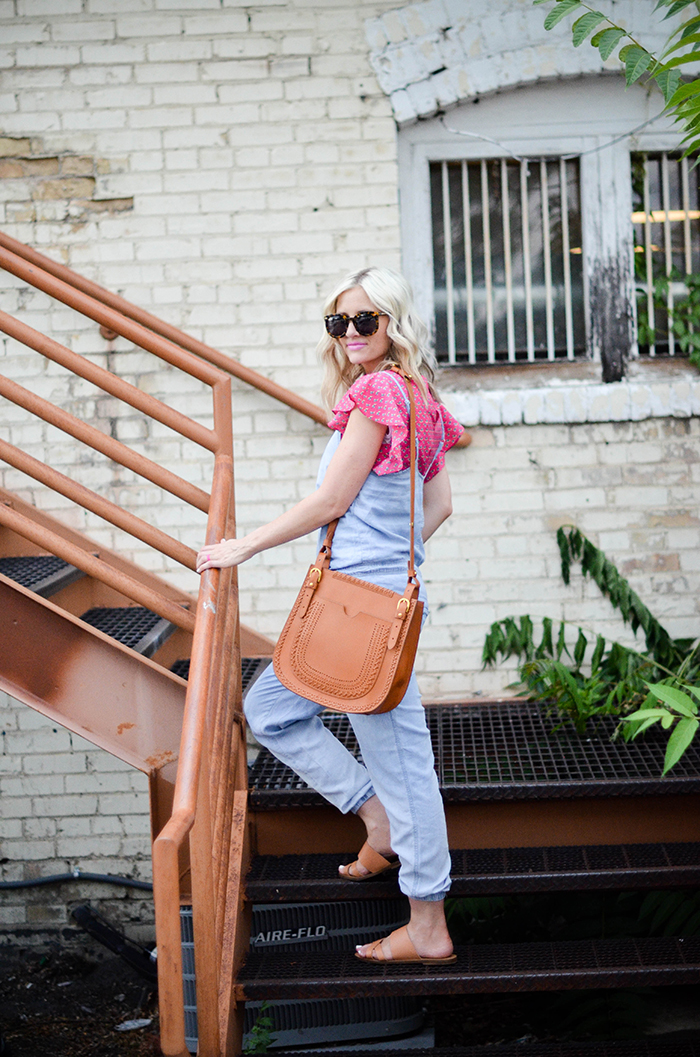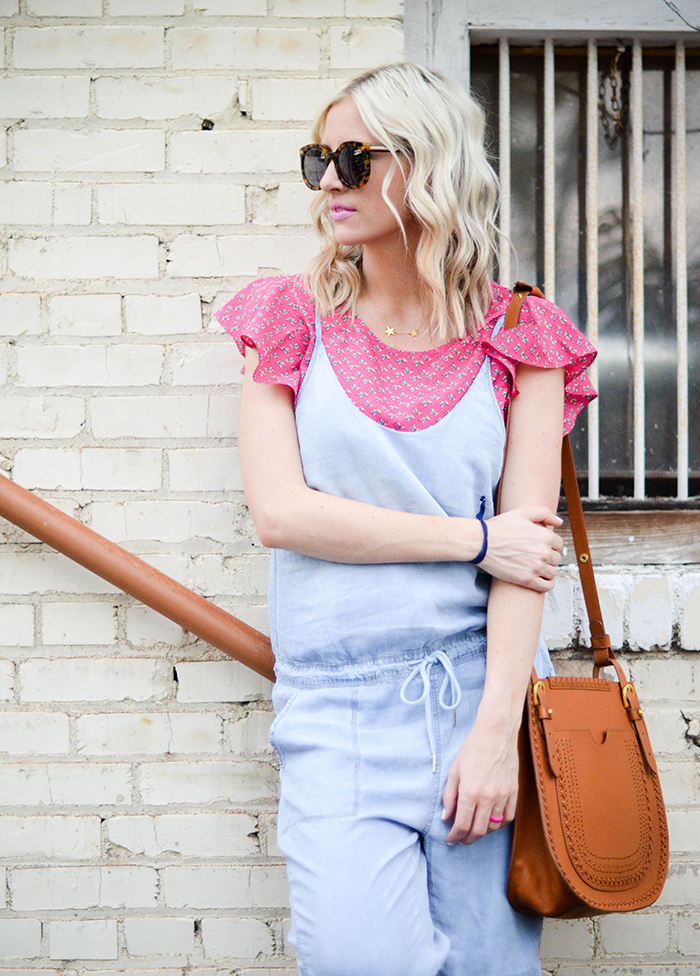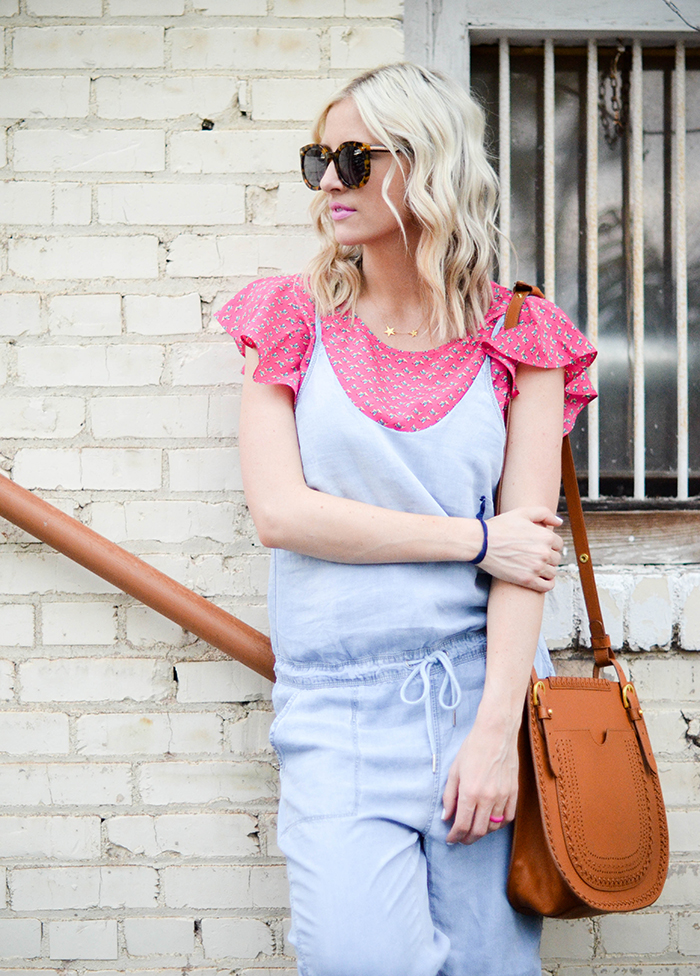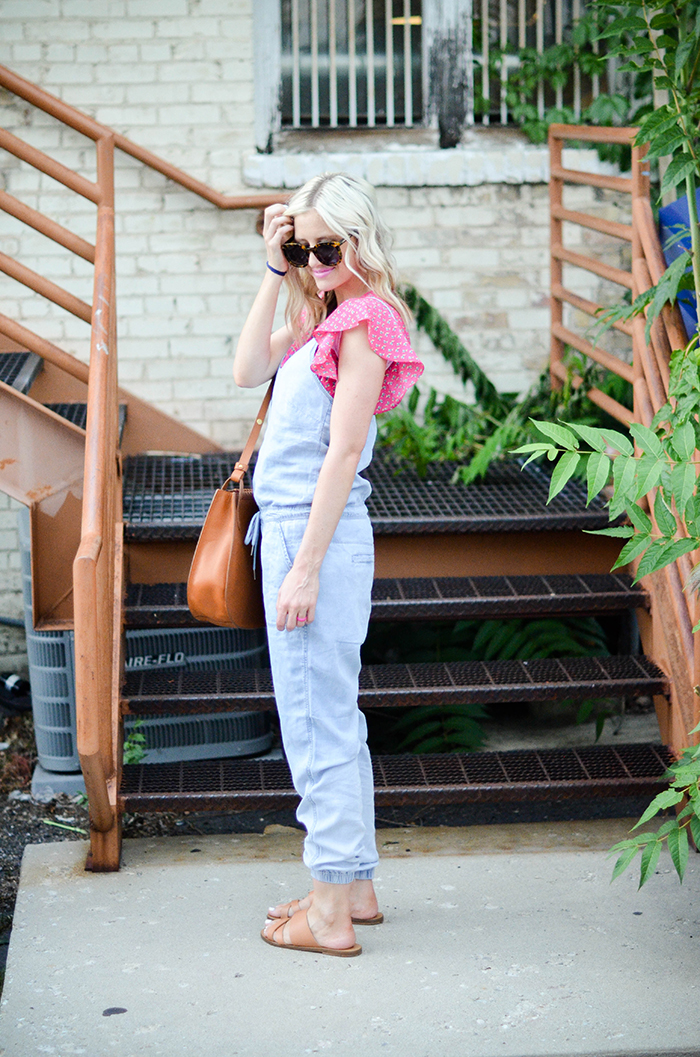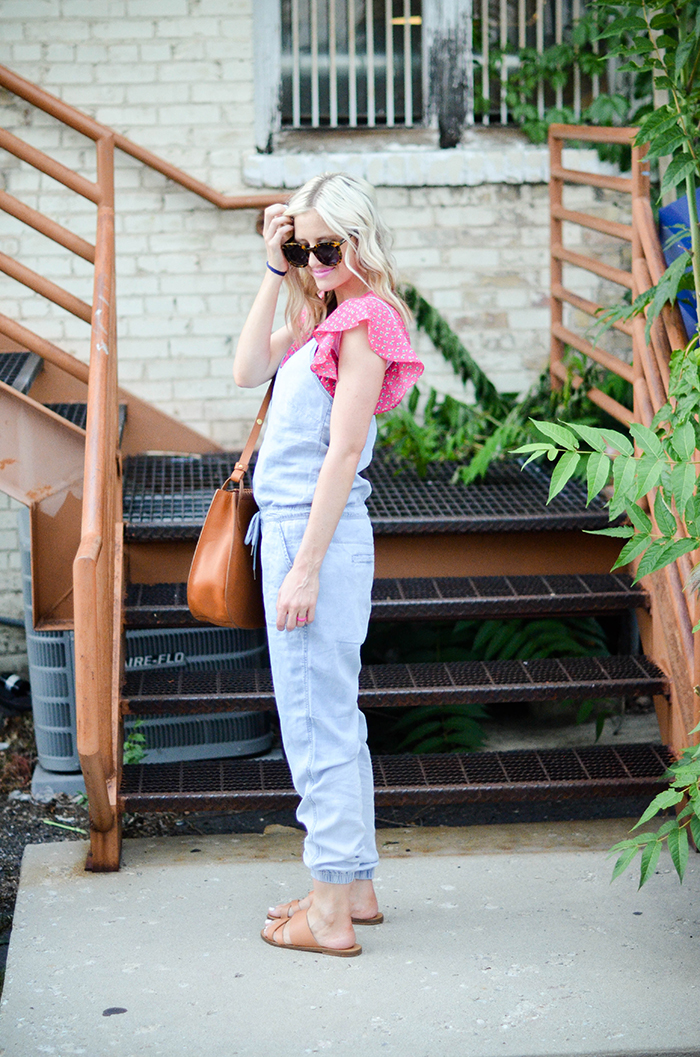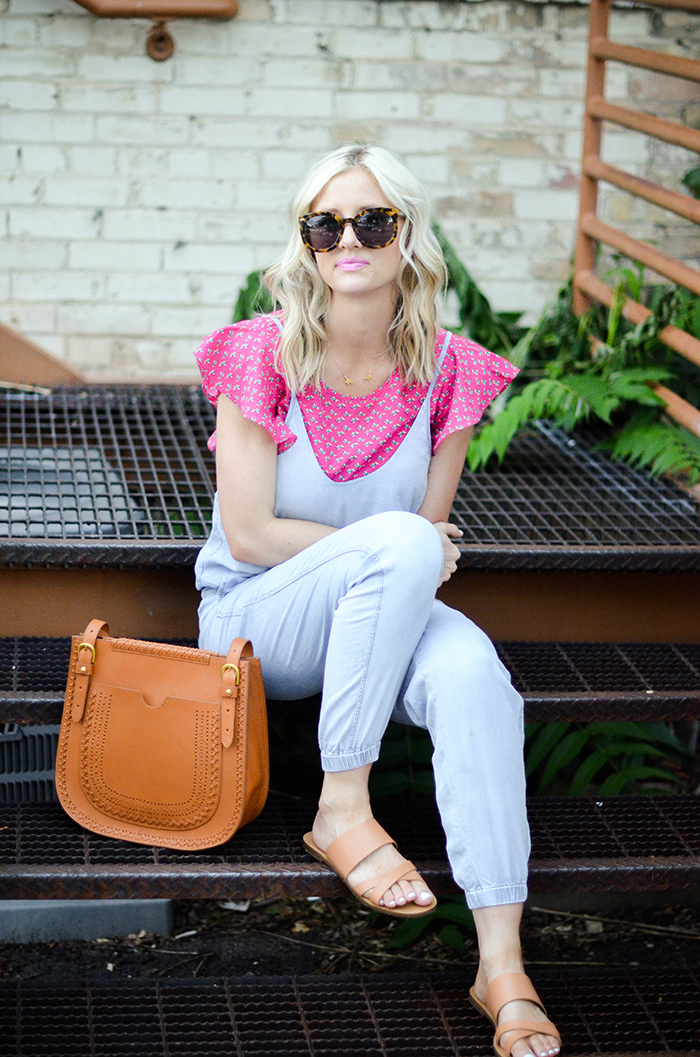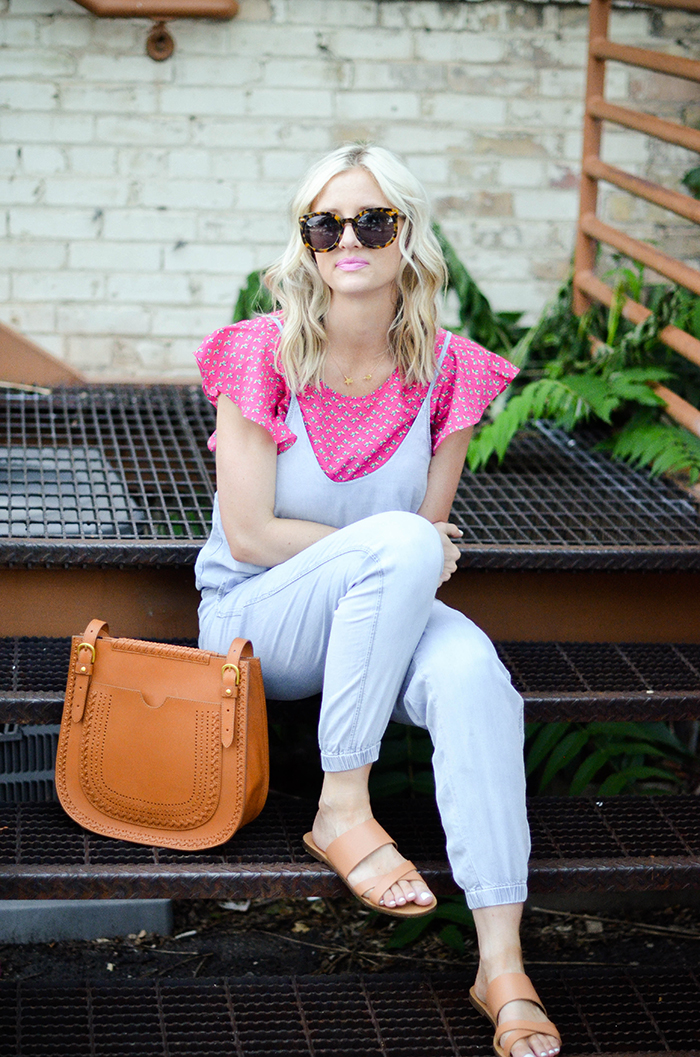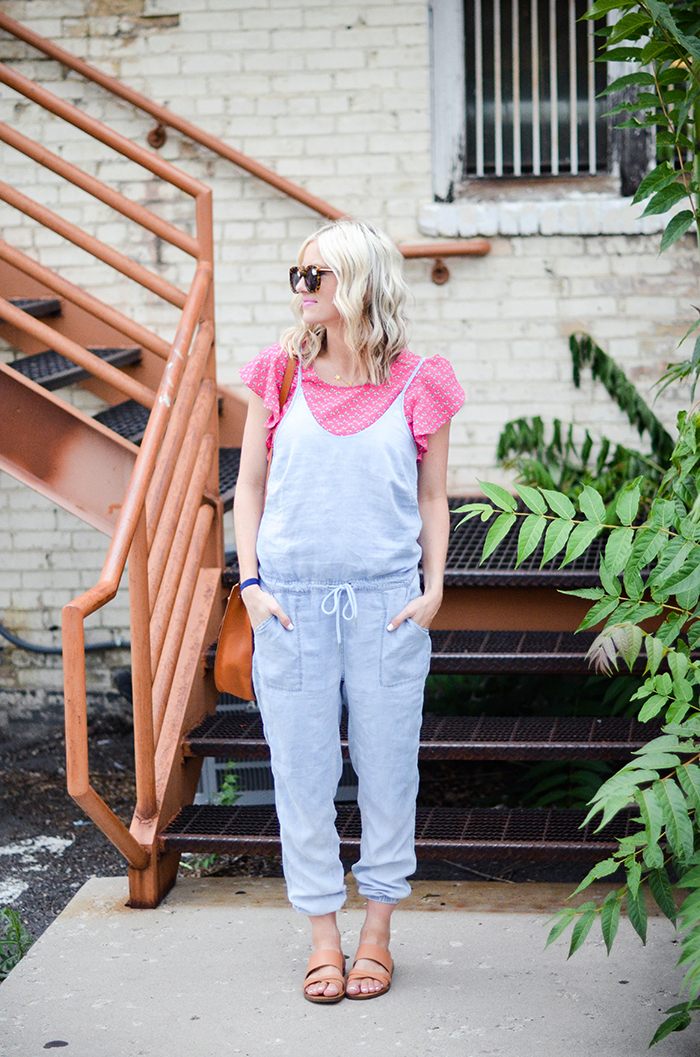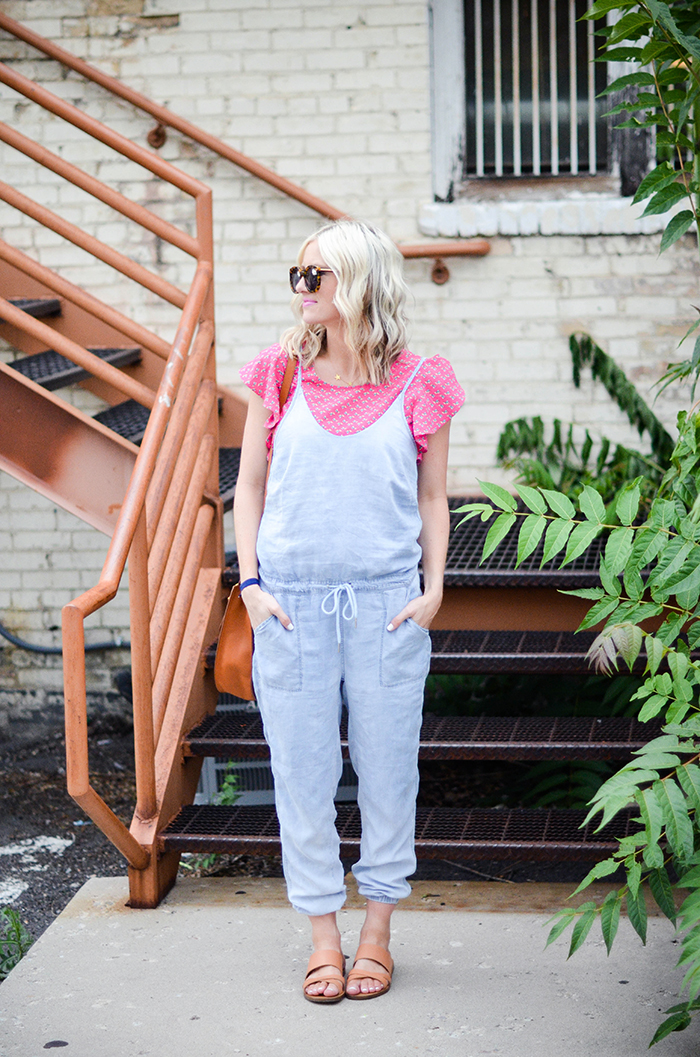 WHAT I'M WEARING
top: anthropologie {last seen in this outfit} | jumper: blanknyc | sandals: jcrew {obsessed! last worn here + 40% off w/ code SUMMER} | bag: anthropologie {similar here + here} | glasses: karen walker | necklace: gorjana | lips: 'saint germain' by mac

 One quick thought about this denim jumpsuit: it's insanely comfortable. Like sweat pants, but breezy.
I wanted to point something out that many of you who follow me on Instagram have probably already picked up on…
I'm making some changes.
Somewhere inside me a switch has been flipped and I'm feeling so motivated to share more positivity with my social posts, including right here at my home base. I don't know what took me so long, but it's something that makes me feel so fulfilled and if it helps just one person reading or following along, then I'll feel successful. I just want to make the world feel good.
Aside from focusing on good thoughts each day, I'm also finding ways to participate in more good deeds. It can be as simple as saying hello to someone or as spontaneous as paying for the person behind you at the drive through (and if you like those ideas, here's a great resource for 365 days of good deeds).
If you're looking for something today that will make you feel like you've done more to serve or contribute, check out this benefit fund for a friend of mine. His beloved theatre director, Chris Clark, was diagnosed with ALS earlier this year (remember the ice bucket challenge?) and given 2-4 years to live (ugh, the time limits break my heart). There are several ways to donate, including cash, t-shirts, art prints, and for Utah readers, tickets to his Hale Center Theatre production, Xanadu (could be fun for a Father's Day gift idea or family outing). One hundred percent of the proceeds will go toward helping Chris and his family with treatments.
I'd never guilt, obligate, or expect any of you to donate unless you choose to. But if it will make you feel good inside, then you should go for it. 🙂
Thanks so much for reading today and for your positive feedback as I'm opening up my life a bit more on social media.
XO,