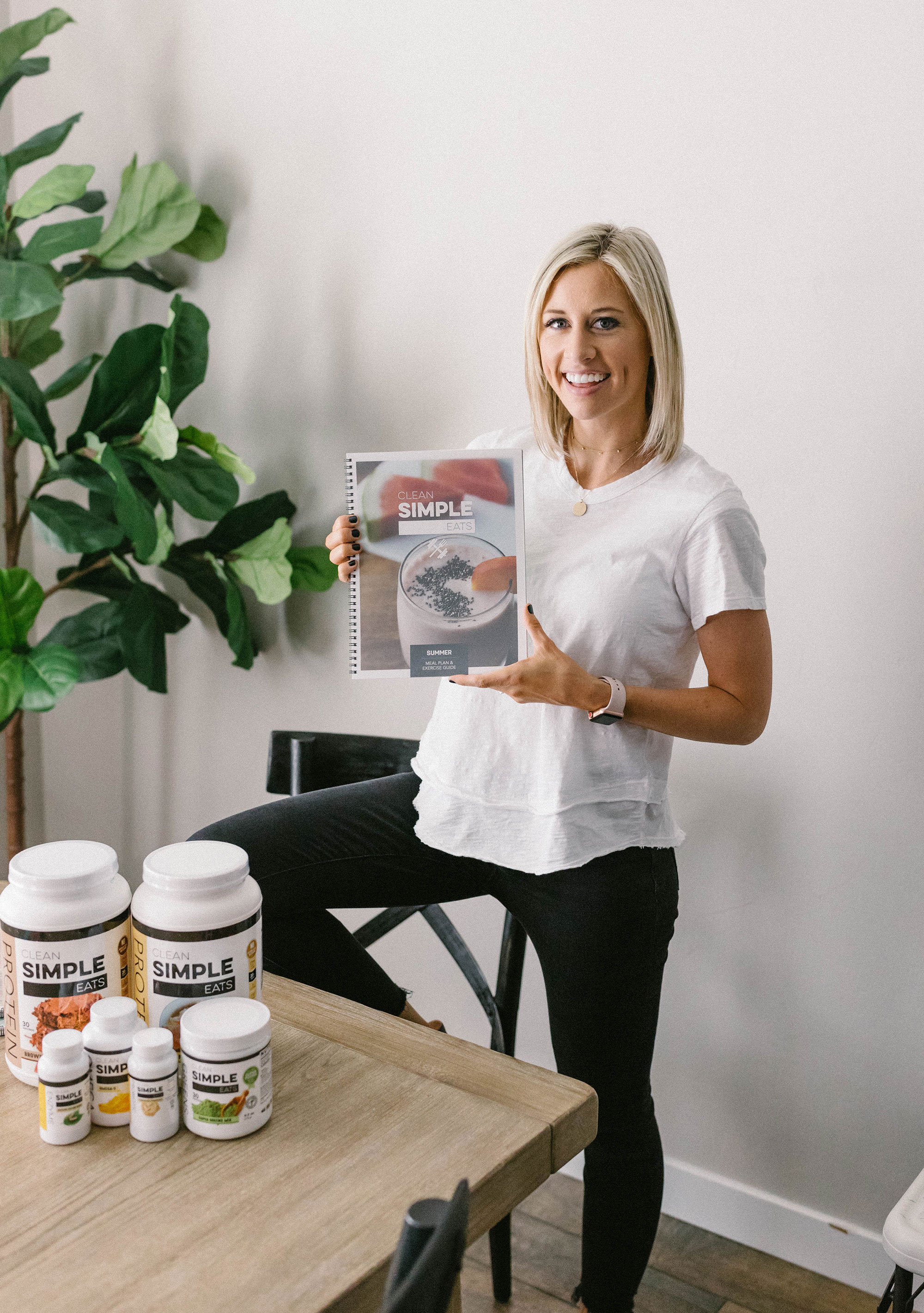 You guys! I'm so excited to tell you that the Clean Simple Eats 6-week Summer Challenge starts Monday, June 18! If you have no idea what I'm talking about, don't worry. It's not you, it's me.
I've never blogged about my past experiences with Clean Simple Eats—I've only shared them on Instagram (see my story highlights). But in short, @CleanSimpleEats, creates these amazing seasonal meal plans that get me so pumped to eat healthy, learn some new recipes, and even shed a few pounds (depending on my goals).
I've now completed the Winter 2018 meal plan, Spring 2018 meal plan, and with the Summer plan about to kick-off, I've been lucky enough to join the CSE tribe as an affiliate. What does that mean for you? DISCOUNTS, Baby!
You can use this link (or code: AMANDASANCHEZ) to get 10% off your entire CSE order!
Some things you should know:
In the new Summer plan (you can get a digital or physical copy), you'll find 90 amazing, mouth-watering recipes!
The first time I purchased the plan, I used it as a recipe book and learned to make new healthy meals for my fam.
This time, I'm using it to calculate and track my macros and shed some unwanted pounds for summer.
You can do either, but if you decide to participate in the 6-week challenge, you'll have a chance to win weekly prizes and a grand prize based on overall transformation.
This season, the grand prize is a Disney getaway trip for two (a 4-day, 3-night stay in Southern California, two adult 3-day park hopper tickets, and $500 cash for traveling expenses).
Grab your Summer meal plan now—and jump into the challenge with me!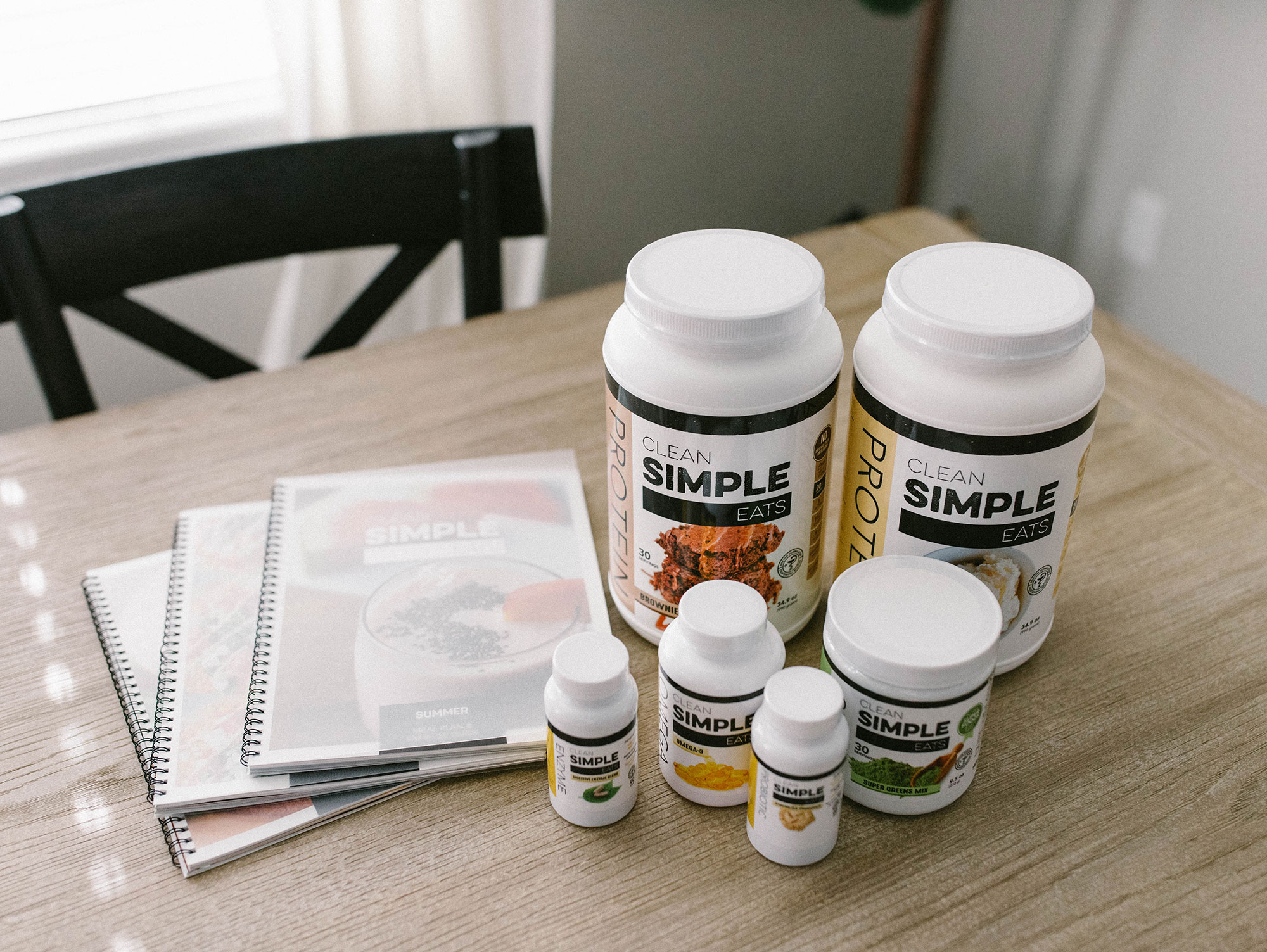 This may be completely new to you, so the CSE team provided some Q&A's that I thought would be helpful to share. I'll also be sharing my entire journey on Instagram and posting more details about my experiences with past CSE plans on my Instastory. Be sure to follow along—or join me so we can help each other succeed—and let me know if you have any questions for me.
HAPPY, HEALTHY SUMMER!
xo
. . .
Q: What is included in the full 2018 Summer Meal Plan (Digital and/or Physical)?
A: The full Summer Meal Plan includes:
90+ macro-friendly recipes that you and your family will love
7 weeks of menus
Weekly menu planner
Shopping list for each week
Bulk meal prep suggestions
Food Prep Guide
Calorie and macronutrient breakdown of each individual recipe along with beautiful recipe photos.
One week of HIIT (High Intensity Interval Training) workouts
Q: Is the Summer 2018 Meal Plan different from the Spring 2018 Meal Plan?
A: Yes. All of the recipes in the Summer 2018 meal plan are different from the Spring meal plan meals.
Q: Is the Summer 2018 Meal Plan different from the Summer 2017 Meal Plan?
A: There are 21 new recipes in the 2018 Summer Meal Plan. We also created a digital version of "Just The New Stuff" for those of you who already have a past summer plan and do not want to purchase the full new plan. "Just The New Stuff" only includes the 21 new recipes. If you want a hard cover copy or the full grocery lists, etc. you should purchase the full meal plan. The digital and physical copies of the full meal plan include the 21 new recipes as well – that's why this Summer's plan has 7 weeks of meal plans instead of our typical 6 weeks!
Q: For "JUST THE NEW STUFF": Is it true that the full books (digital and physical) do have the new recipes included in "Just The New Stuff"?
A: Correct! You don't need to purchase the "Just the New Stuff" if you're purchasing a full digital or physical copy, because all the recipes in "Just the New Stuff" will be included in the full digital AND physical meal plans. Your options are:
Purchase JUST the digital copy and it will have 90 recipes (including the 21 new recipes)
Purchase the physical + digital package, and both the digital and physical copies will include all 90 recipes (including the 21 new recipes).
If you have the info from last year, purchase the 21 new recipes separately in a digital version of "Just the New Stuff".
Q: Can I buy the Physical copy without the Digital?
A: No. Right now they are only available together. We give you a digital copy with your physical purchase as a bonus.
Q: How can I see what meals are included?
A: You can see those listed out HERE.
Q: What types of ingredients/foods are included in the Clean Simple Eats Meal Plans?
A: The meal plan follows the "clean eating" guidelines. Fruits & veggies, lean meats, eggs, fish, whole grains, dairy, nuts and seeds plus some "treat" items.
I have balanced the macronutrients in each meal to reach a 40% carbohydrate, 30% fat & 30% protein split. All macronutrient totals are included with each recipe as well as pre-loaded to My Fitness Pal for those of you tracking your macros. The recipes are delicious and very practical, you will find yourself going back to them again and again even after the challenge is over.
Q: Are the meals gluten/nut free?
A: No, but gluten is easily substituted out, and there are very few recipes with nuts!
Q: How many meals per day does this meal plan include?
A: Each day of the meal plan includes 3 meals a day and 2-3 snacks a day.
Q: How many servings does each recipe make?
A: All the recipes in the meal plan make 4 servings. If you are cooking for a family like I am, double each shopping list and recipe to make 8 servings. If you are single and cooking for one, half each recipe to make 2 servings.
Q: How do I know how many calories to eat?
You can download our app! Search for Clean Simple Eats in your iphone app store or CLICK HERE to download it (Android version coming soon).
Q: Can I track my macros while using your meal plan?
Yes! All of the macronutrient information has been added to My Fitness Pal for each recipe. Search "Clean Simple Eats" and the recipe name and simply add it to your dairy in My Fitness Pal. You may need to alter your last snack of the day to meet your custom macros given to you by your coach.
Q: Is this meal plan right for me / can I also do this meal plan with my husband?
The Clean Simple Eats meal plans cover everyone! Inside the front of each plan there are calorie options ranging from 1500-3000 and a calculator to help you know where you should be! The layout on this plan helps anyone on any level achieve their goals.
Q: Can my husband and I share 1 meal plan and be eligible to win the prizes?
A: Yes! As long as you have the same last name and live under the same roof. You will just need to provide us with the email and name that the plan was purchased under.
Q: Can I use your plan while pregnant or nursing? How many extra calories should I eat?
A: Yes! There have been many mamas out there who have found success with my meal plans while pregnant or nursing. I would recommend eating at your maintenance or TDEE calories while pregnant. I would recommend adding 500 calories per day if you are breastfeeding. There is a formula at the front of each meal plan that will help you calculate how much you should be eating to reach your goals. Find your goal then add the extra calories onto that. Of course, I recommend asking your doctor about using my meal plans if you have any concerns at all. Also, make sure you listen to your body because you are growing/providing nourishment to a human being. If you feel like you are being underfed, please add calories.
Q: Are the workouts required during the challenge?
A: No. We have included workouts for your convenience. You are welcome to do any exercise that you enjoy during the challenge. Our goal is to help you with your transformation.
Q: Can I buy the workouts and meal plan separate?
A: No, they are a package deal. If you want a more detailed exercise program, see @hiittrainer's 6 week Hybrid Hustle program!
Q: Do I need equipment or a gym membership for the workouts in the meal plan?
A: For the advanced workouts in the plan, you will need a Kettle Bell, a Wall Ball and a mat. The beginner workouts are body weight only.
Q: How long are the workouts? And are they daily?
A: They are each about 30 minutes. There's 1 week of workouts total. There is a beginner and advanced option for each day of the week. Each Monday for 6 weeks you'll do the Mondayworkout of the day, each Tuesday you'll do the Tuesday workout of the day…etc.
Q: Can I buy the meal plan without being a part of the challenge?
A: Absolutely! This meal plan doubles as a great cookbook or recipe guide and can be used however you'd like. There is no change in the price of our meal plans whether you choose to participate in the challenge or now.
Q: Where do you purchase your groceries from?
A: We purchase our groceries from bulk stores from Costco, regular grocery stores like Harmon's & Sprouts. If you have a question on a specific item, ask it in the Facebook Group!
Q: How much do the groceries cost per week?
A: This will differ from person to person depending on which ingredients you already have on hand, how many you are shopping for, where you shop and if you shop organic. Unfortunately, we cannot put a set number on the weekly grocery budget. Like mentioned above, items are found at regular grocery stores such as Costco, Harmon's & Sprouts.
Q: How do I join the Clean Simple Eats challenge??
A: Follow steps 1-5 below to participate in the Summer 2018 #CSECHALLENGE and be eligible for the GRAND PRIZE.
Purchase the Summer 2018 Meal Plan.

You will need to purchase the Summer 2018 Meal Plan in order to be eligible to win any prizes.

Take before pictures

Submit them on CleanSimpleEats.com starting June 11th.

Join our Facebook group

This is not a requirement to join the challenge, but is a great help to get questions answered and to join a community of people all on the same meal plan with similar goals in mind.

Follow the plan!

All meals are interchangeable. If you don't like something, use a different recipe in the book that you do like.

Take after pictures.

Submit them on CleanSimpleEats.com at the end of the challenge on
Q: What is the Summer 2018 #CSECHALLENGE GRAND PRIZE?
A: The Grand Prize for the Summer 2018 challenge is a Disney getaway trip for two! It includes a 4-day, 3-night stay in Southern California, two adult 3-day park hopper tickets, and $500 cash for traveling expenses. You must participate in all 6 weeks of the challenge and submit your before and after results to win.
Q: Do I have to do the entire challenge?
You can participate in as much or as little of the challenge as you would like! We understand that not everyone is in it to win the Grand Prize, which is why we offer weekly challenges and we'll choose weekly challenge winners.
Q: What are the #CSECHALLENGE weekly prizes?
We'll let you know at the beginning of each week what that week's challenge is. Some of the prizes that will be up for grabs:
Past weekly prizes for the #CSEChallenge have included:
$250 Visa gift card
Blend Tech blender
$100 Lululemon Athletica gift card
Meal prep gift basket, etc.
Q: What else do I need to do to win the grand prize?
A: Our goal is your transformation. We're certain that if you follow the meal plan, you'll get results. The other things we recommend you do in addition to following the meal plan…
Limit one "treat meal" per week.
Many people don't feel the need for a treat meal. If you choose to go out, make sure you make it a treat MEAL, not a treat DAY or WEEKEND. Enjoy your treat meal and jump right back on the plan. I have also included a guide to eating out just in case you have a crazy day and don't have the time to cook. You can still stay on track!
Drink water.
We encourage you to drink at LEAST 1/2 your body weight in ounces each day. We try to get 100 oz. in each day. Please NO SODA!!! Bai5, La Croix, Crio Bru, black coffee and pre-workout powders are approved. No creamers.
Exercise!
We have provided workouts in the back of each meal plan for you to follow or if you want MORE add on a Hustle Hybrid 6 week program from @hiittrainer. The workouts are not required for the challenge. You can do any type of exercise that you'd like. We have seen the best results with HIIT and strength training and that is the reason we have included them in our book for your use.
Don't forget to use my discount — Get 10% off your entire Clean Simple Eats order using this link (or code: AMANDASANCHEZ)!