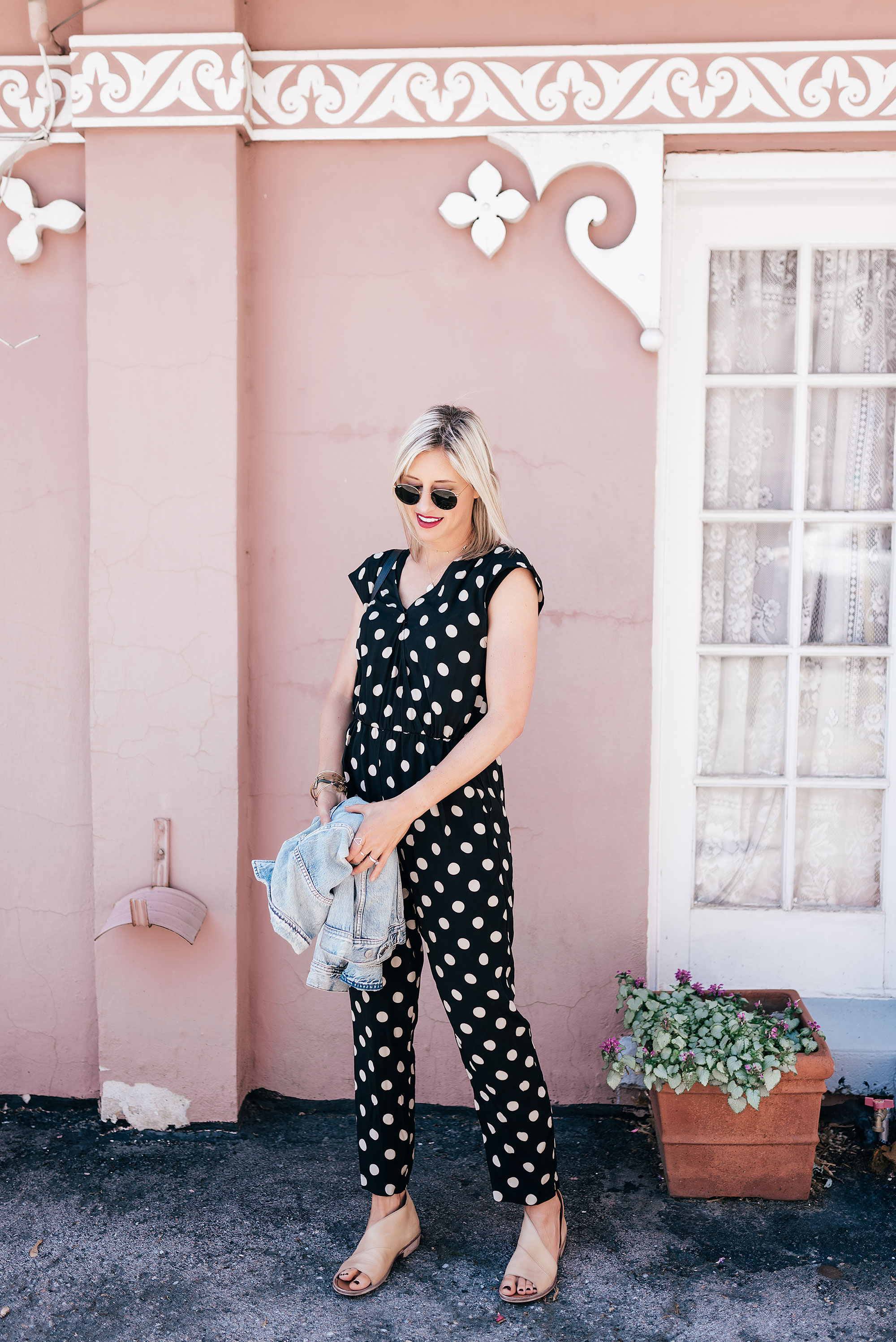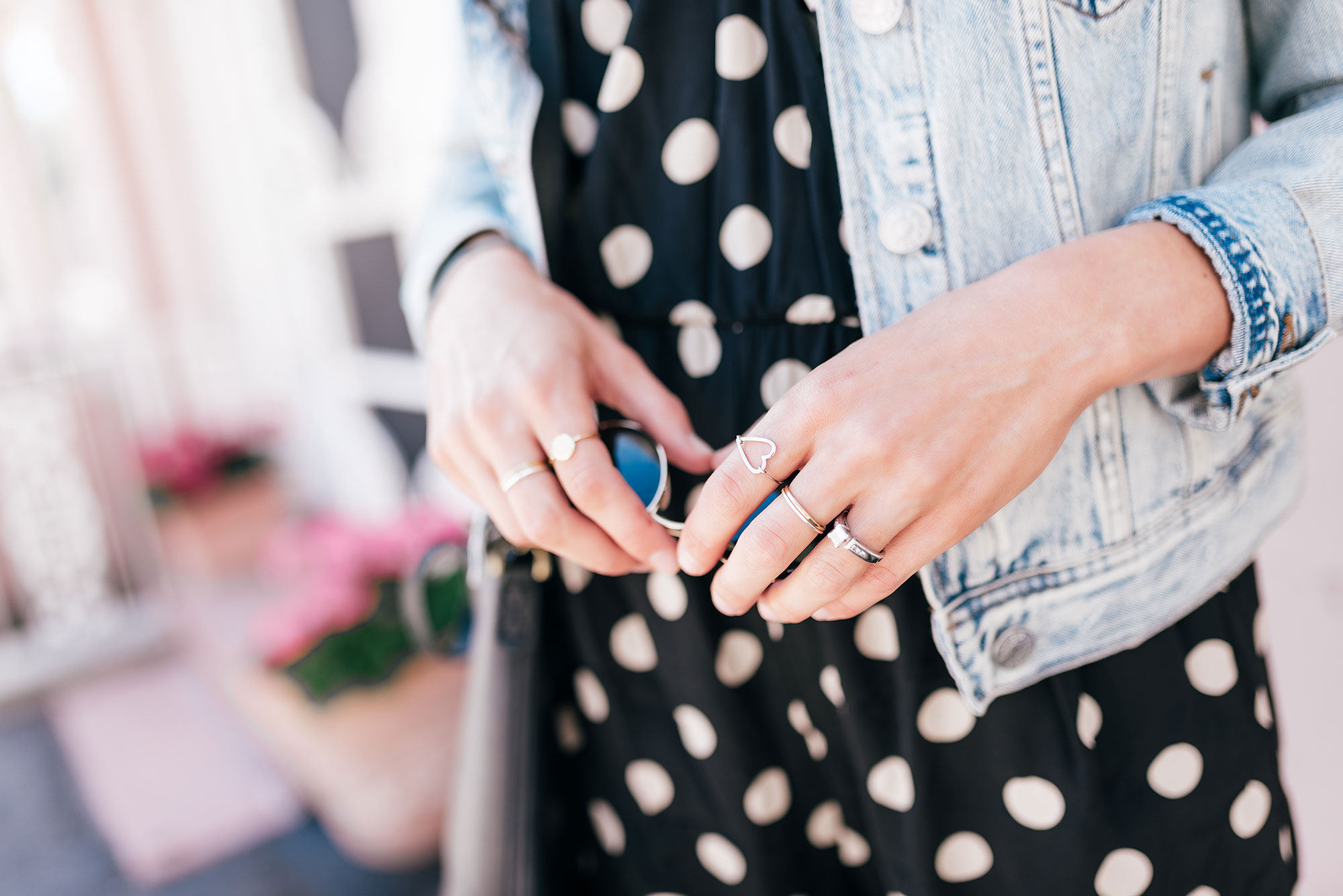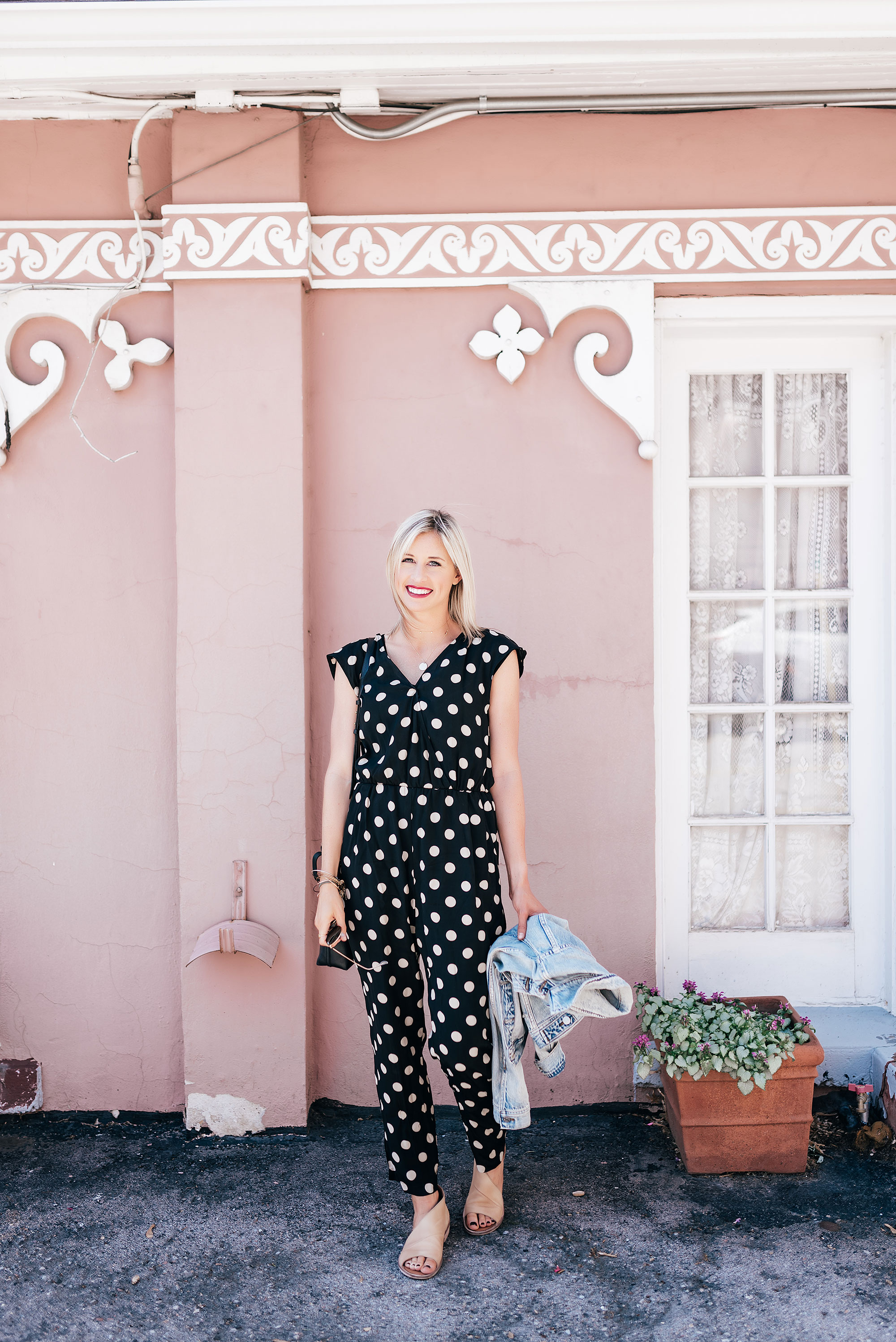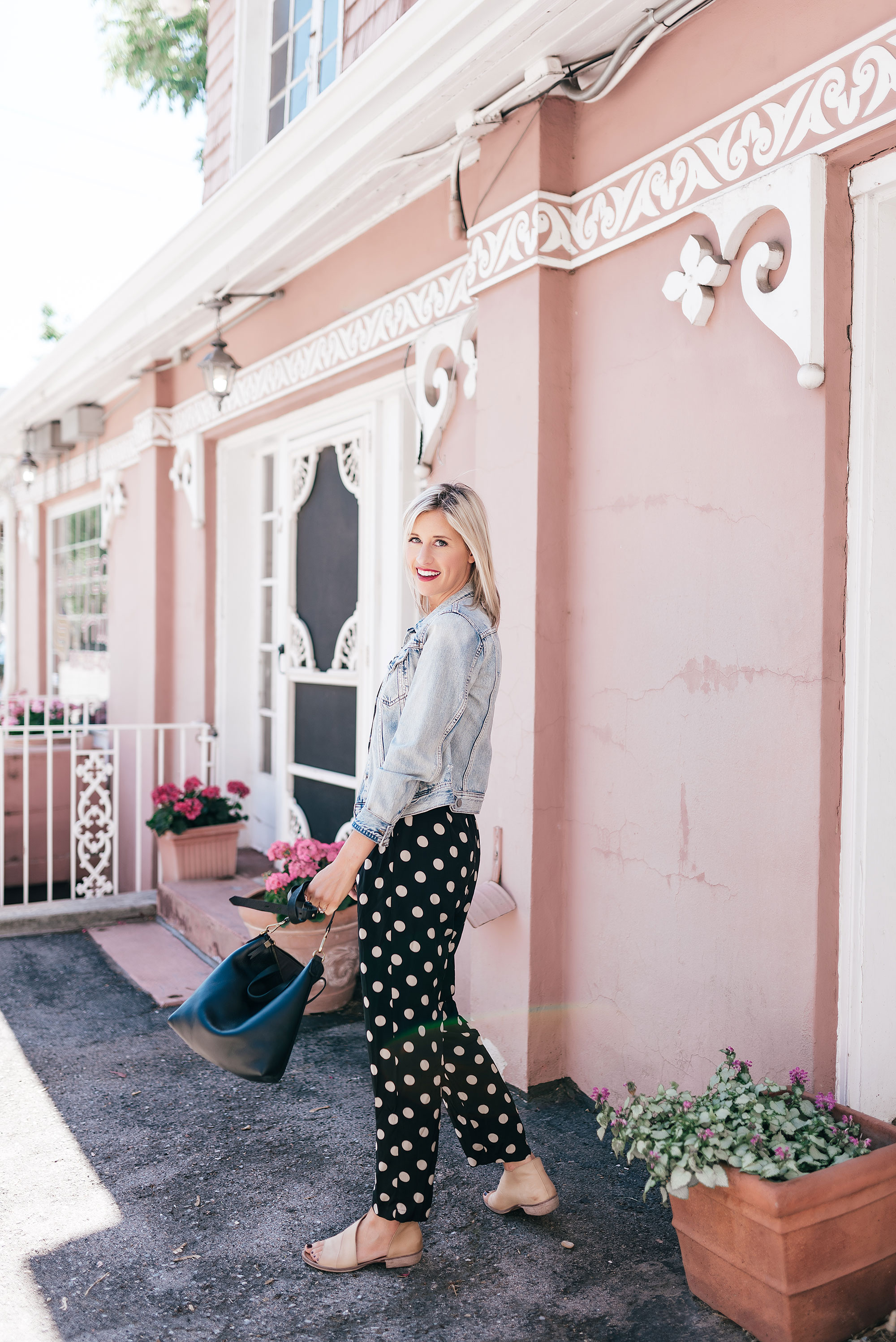 Let's Talk About the Jumpsuit Trend
Have you worn a jumpsuit this season? They're popping up everywhere and I'm loving so many styles (like this darling eyelet one that's on sale), but trying to refrain from over doing it on this trend. If you're aiming to simplify your wardrobe or start a capsule wardrobe, I recommend no more than two jumpsuits—and nope, overalls don't count.
I purchased the polka dot jumpsuit I'm wearing above back in March as part of my spring capsule wardrobe. I feel AMAZING every time I wear it. I wore it to a work conference and just added a black cardigan (it get's cold in conference centers) and it was my favorite outfit of the trip.
But I love how easy it is to dress up or down. The polka dots are versatile and add a nice contrast to my usual striped items in my capsule.
Read on below to see another jumpsuit style…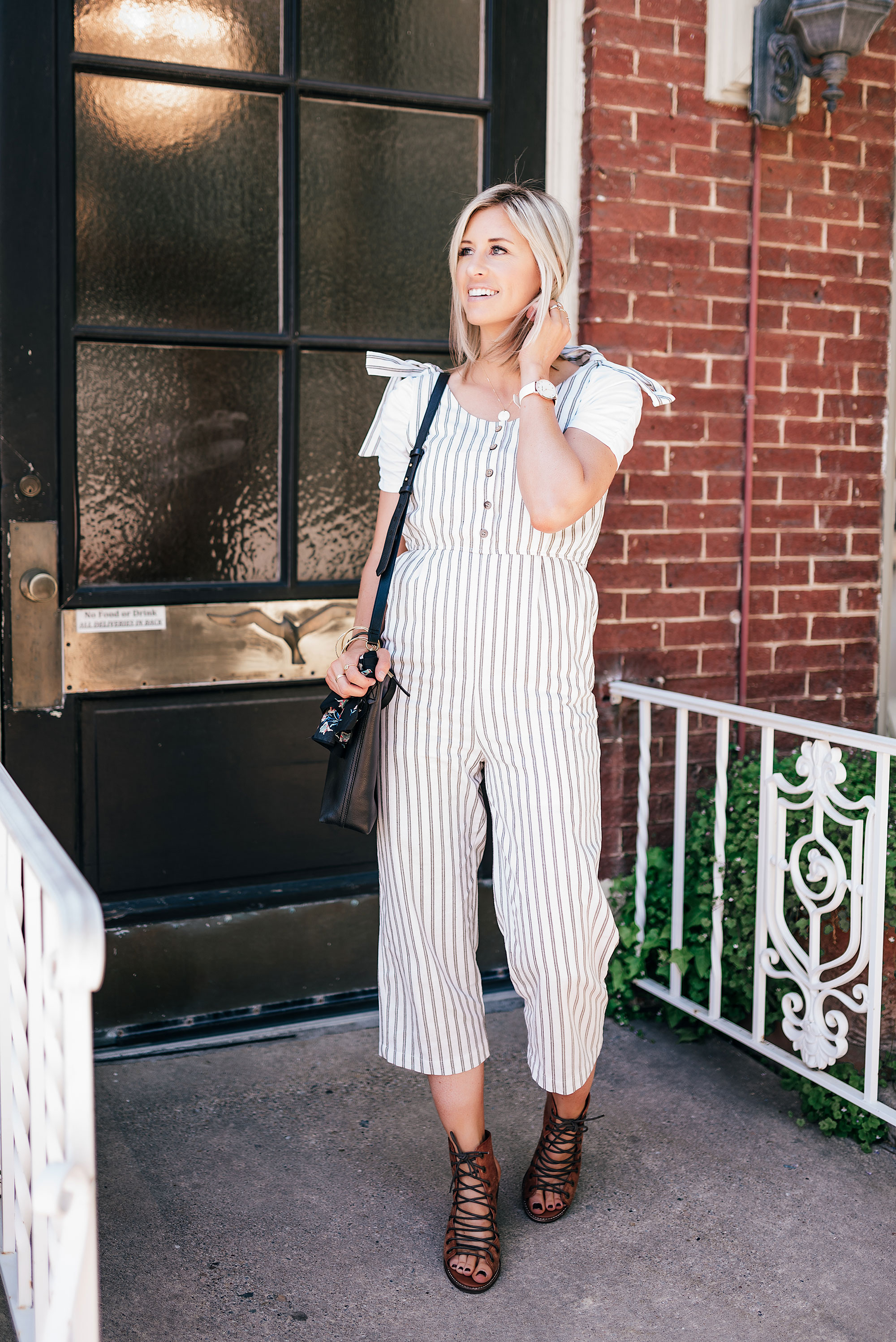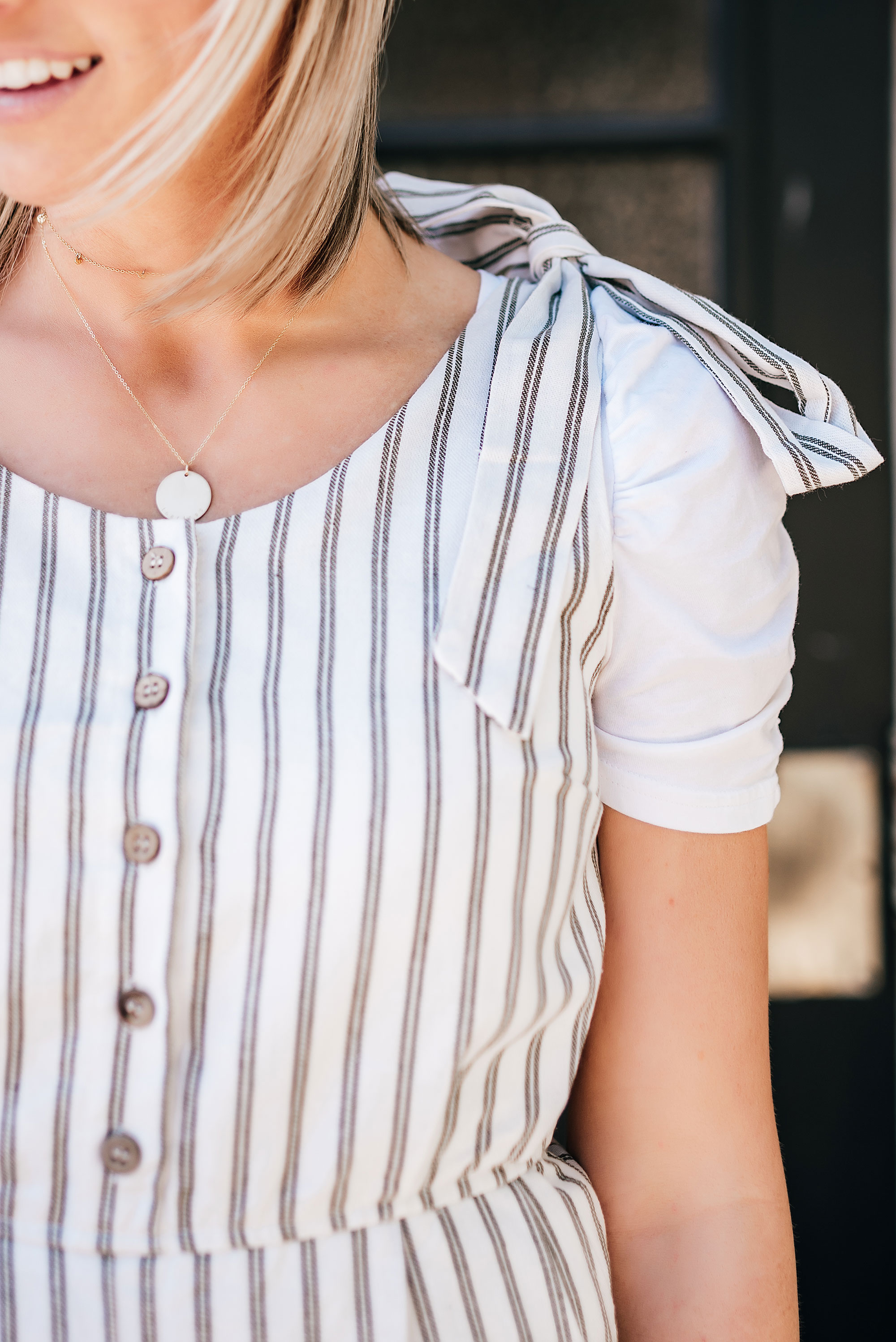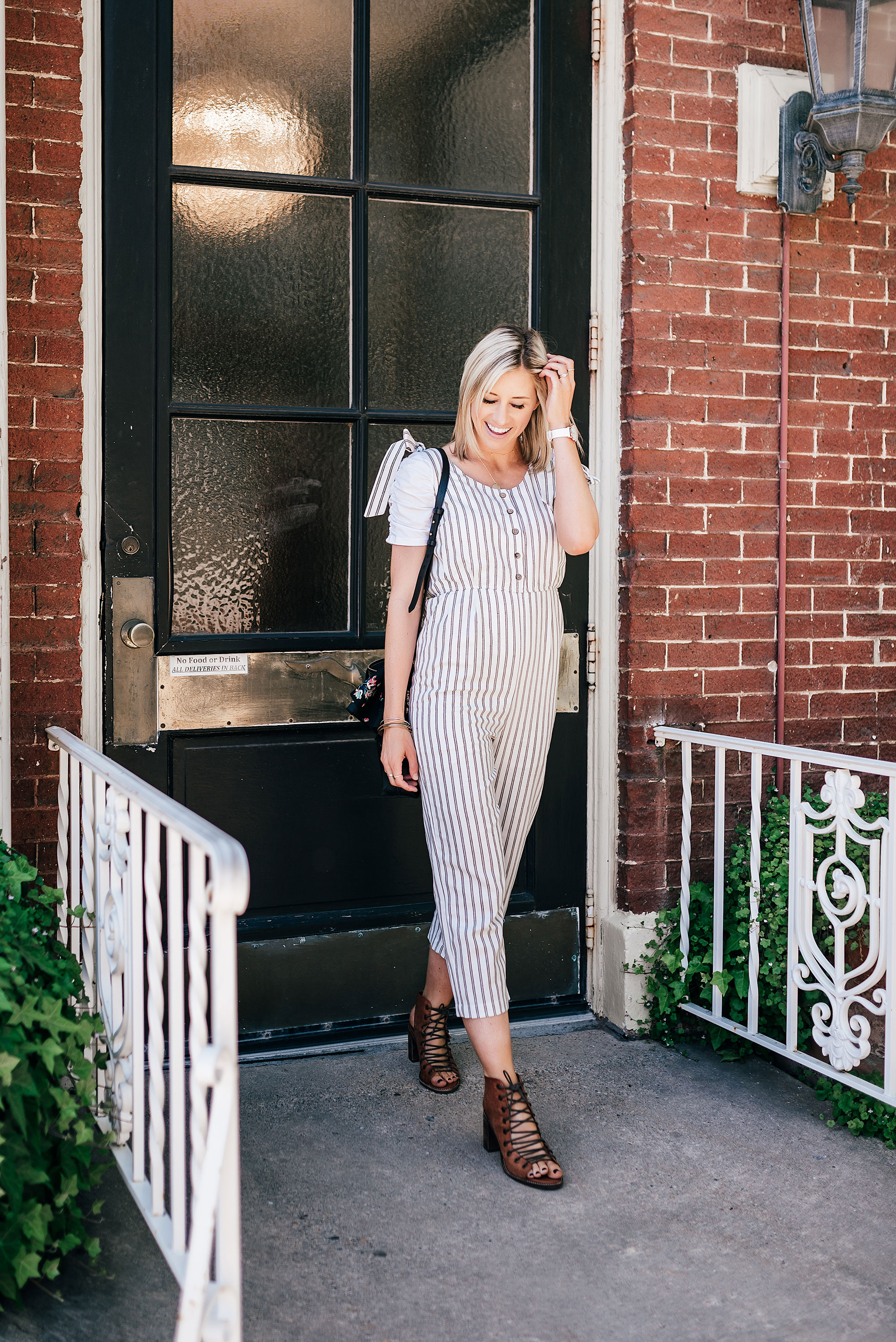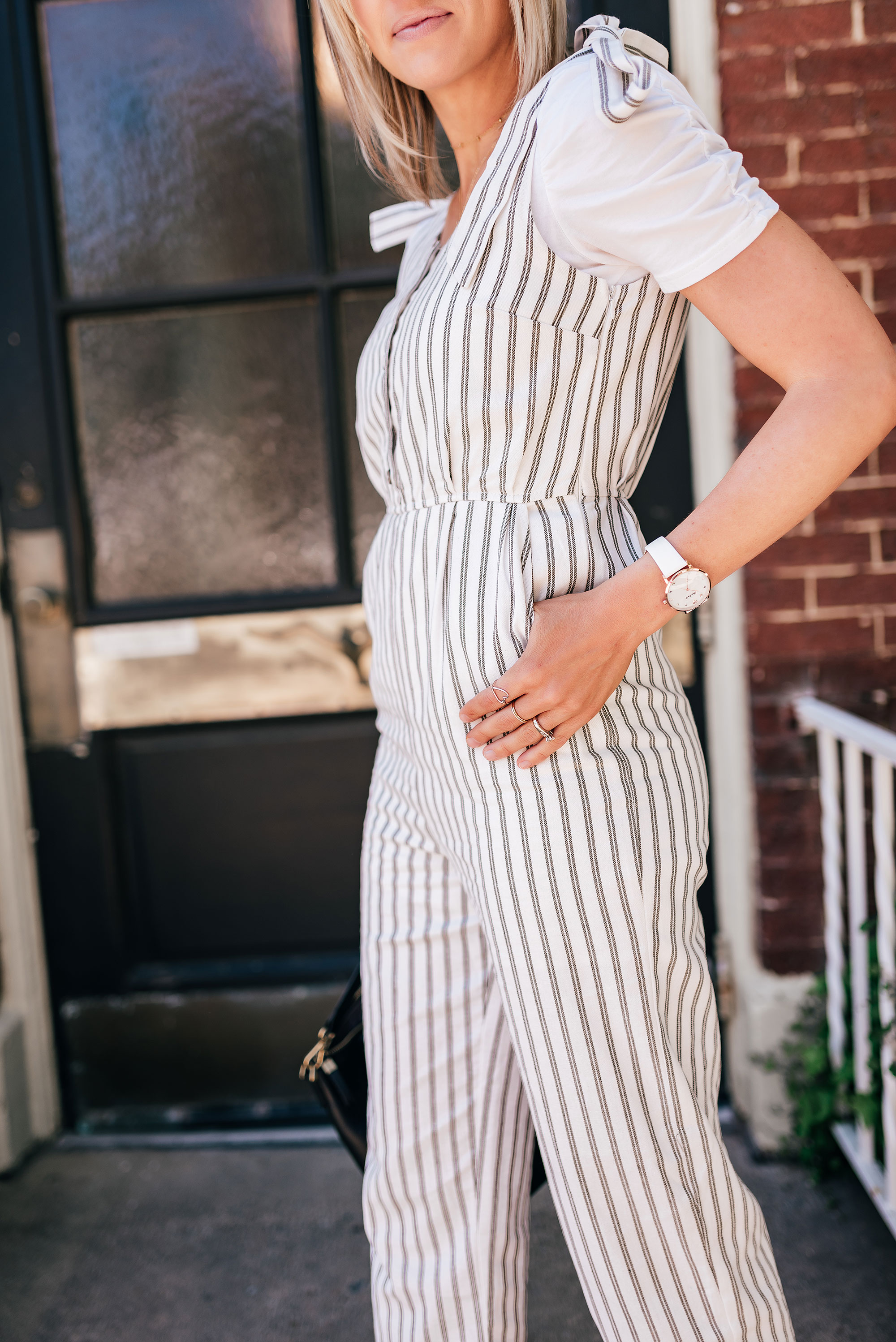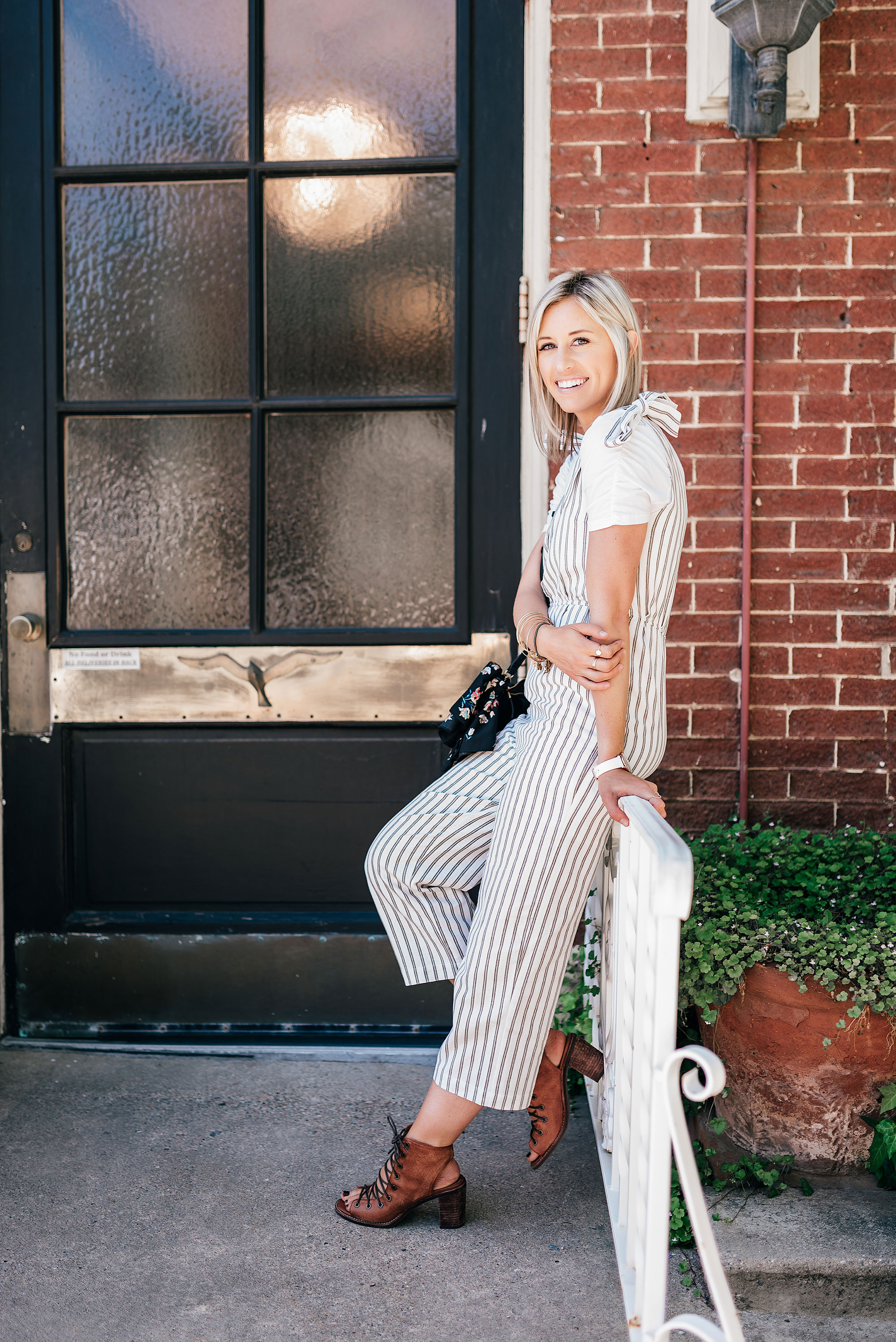 striped jumpsuit (similar style here) // similar white layering tee // leather lace-up heels // crossbody bag // white watch c/o Mon Amie
Why You Need at Least One Jumpsuit and How to Wear it
This striped jumpsuit jumped out at me (see what I did there?) because, well, it's striped, but I also loved the front button detail and the darling ties on the shoulders that add a feminine twist. (For the record, I also love the look of this light and feminine striped style.)
The cropped hem isn't my favorite, but I like how it makes this look for summer different from my polka dot look from spring (which I've also been wearing this summer).
You need at least one jumpsuit in your life right now because this trend is so hot, there are literally millions of styles to choose from. It's such a fun way to mix up your wardrobe—like buying a new dress, but for those prefer to wear pants.
If you're on the fence, here's what I recommend looking for:
Classic/subtle patterns (i.e., striped, polka dot or small prints) or no patterns at all.
Styles that can be layered with a jacket, sweater or vest (like the polka dot style; the striped jumpsuit is not ideal for layering over due to the shoulder ties).
Styles that can be layered with an undershirt (the striped jumpsuit is a good example of this and could be worn with a longer sleeve, textured sleeve, etc.).
All of the above details will ensure the style you choose is versatile. The more ways you can wear it, the more you will wear it, ya know?
Okay, Now it's Time for You to Weigh-in.
What are your thoughts on this trend? Do you already own a jumpsuit? Which outfit in this post do you like better? And should I have kept this eyelet jumpsuit instead of returning it?
Happy Wednesday, Friends!