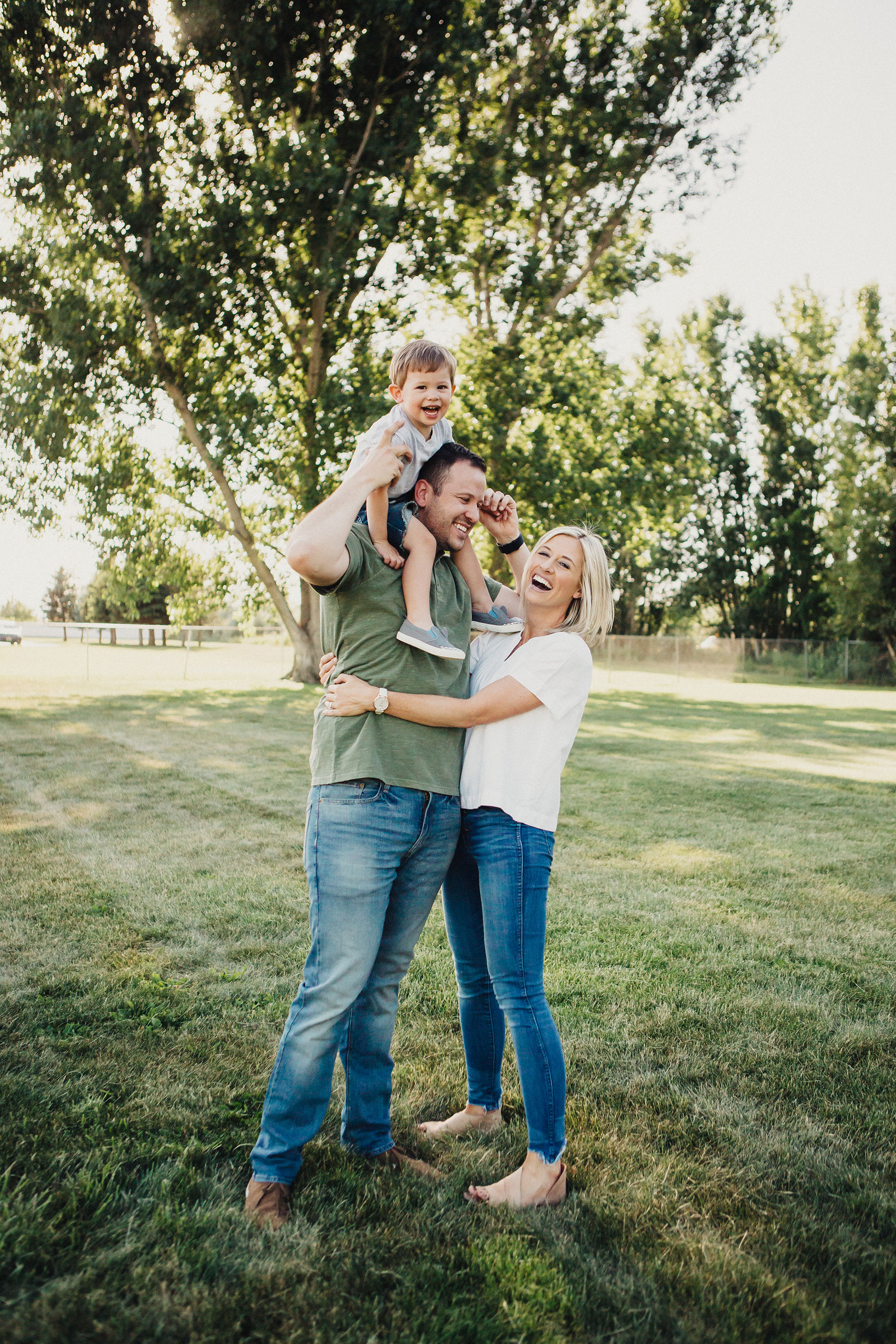 "Where Daddy go?"
This is the question asked most frequently in our house these days by Benji. He loves keeping track of Daddy at all times.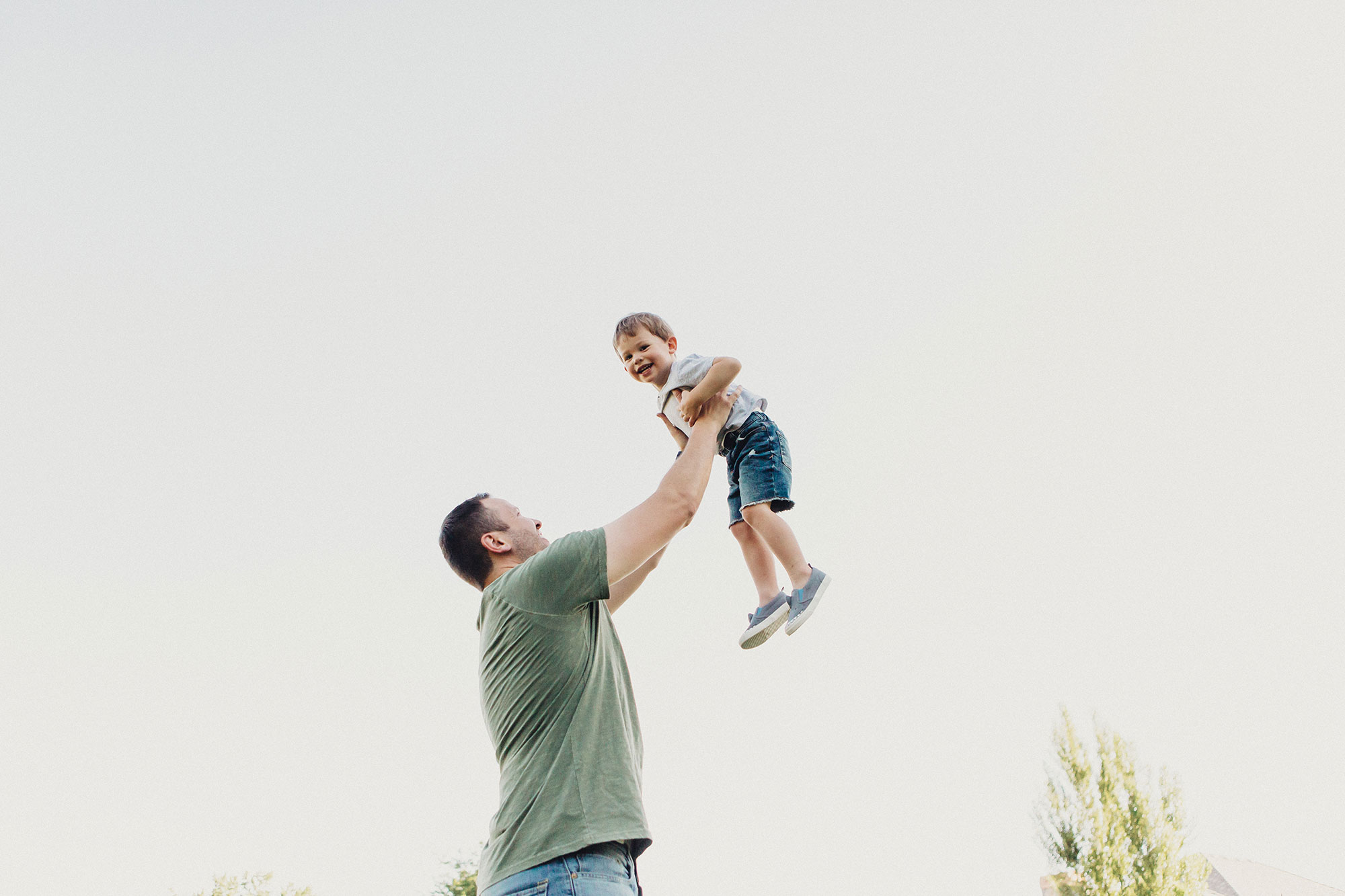 Nothing prepared me for how much joy Matt and Benj's relationship would bring to my life. My heart literally sings when they're together.
But maybe I shouldn't have been surprised.
"I always wanted to be with my Dad," is something Matt says frequently when talking about his childhood. His dad was his hero, and even during our long, uncertain journey through infertility, Matt always talked about how fun it would be to have a "little buddy."
He'd speak about specific moments he wanted to experience—things like teaching Benj how to play basketball, which hit a soft spot for me with my own dad who taught me to play (he never missed a game!)—and I knew if we were lucky enough to become parents, it was going to be a sweet ride.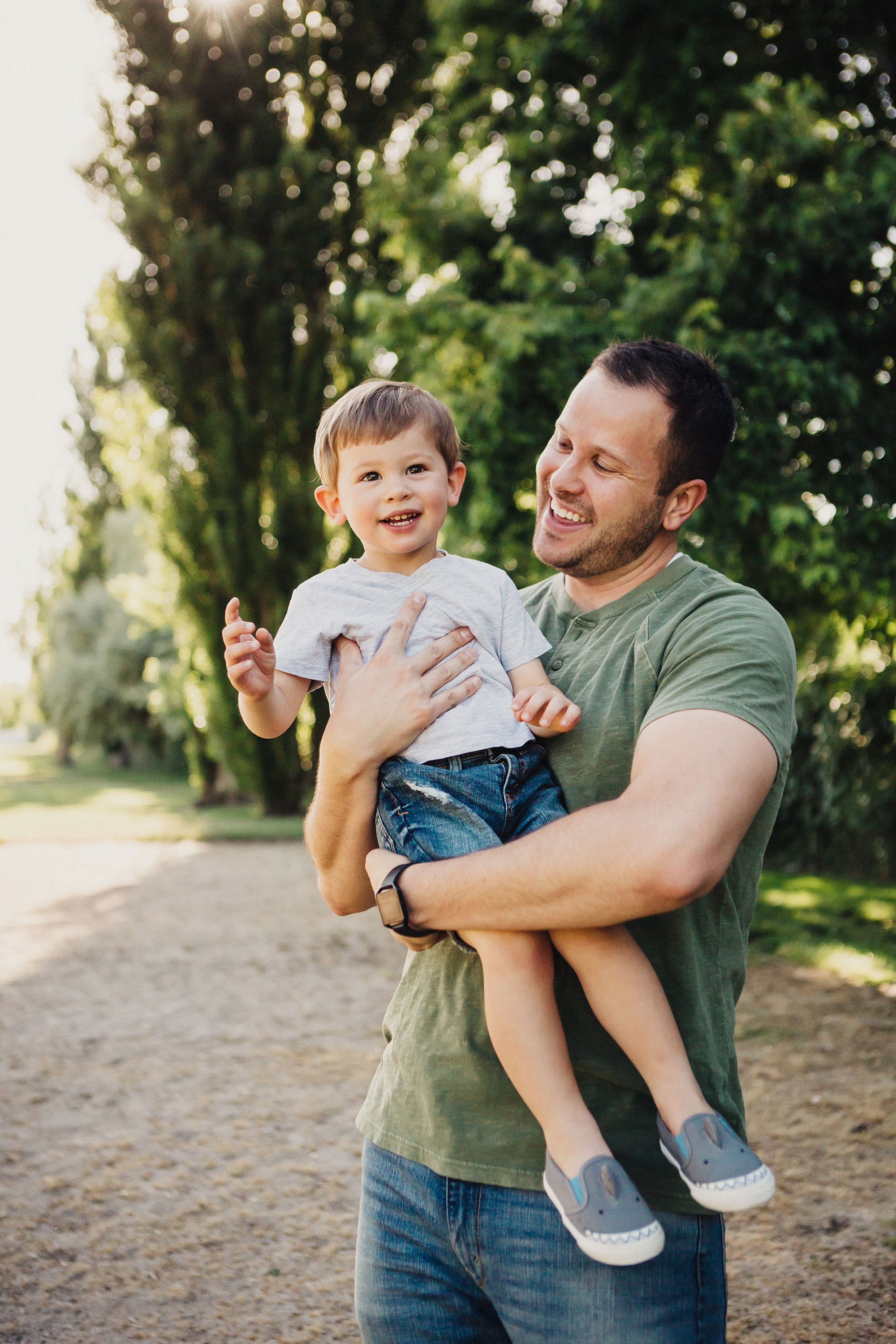 Our life together isn't all puppy dogs and roses. Benji isn't some magically tantrum-averse toddler who never causes us stress or frustration—so it goes without saying that shooting these photos wasn't completely stress-free either.
But Matt is the one who consistently remembers the bigger picture through all of our challenges. I have to work hard to maintain that perspective, so being married to someone who naturally practices gratitude and self-compassion in EVERYTHING is an incredible blessing in my life. It also strengthens my belief that God brings certain people into our lives for a reason.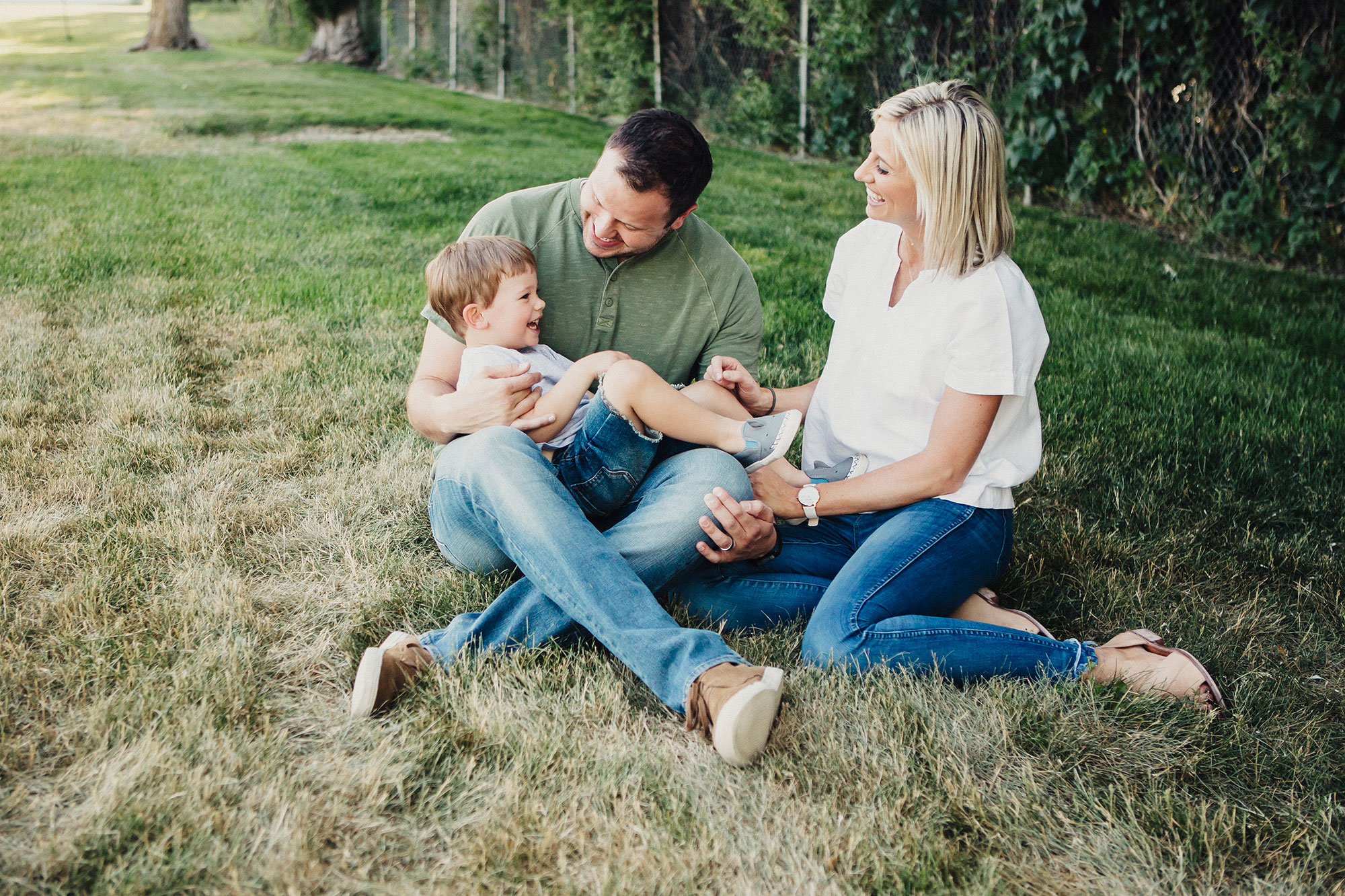 One of my biggest fears is my ability to raise Benji to be resilient in this troubling world we live in. But having Matt by my side brings me so much peace. He's self-accepting, fun-loving, goofy, happy, finds joy in the little things and ALWAYS puts his family first.
Gosh, I'm just so grateful to have him for eternity.
So in honor of this amazing man I married, I hope you have a Happy Father's Day, celebrating all the good that your dad and baby daddy bring to your life.
I love you, Matty. And Happy Father's Day, Dad!
(Just for kicks, check out this post from Father's Day 2016. I just realized Matt and I are basically wearing the exact same outfits as we were two years ago. Lol.)