This post is not sponsored, however, affiliate links are included throughout.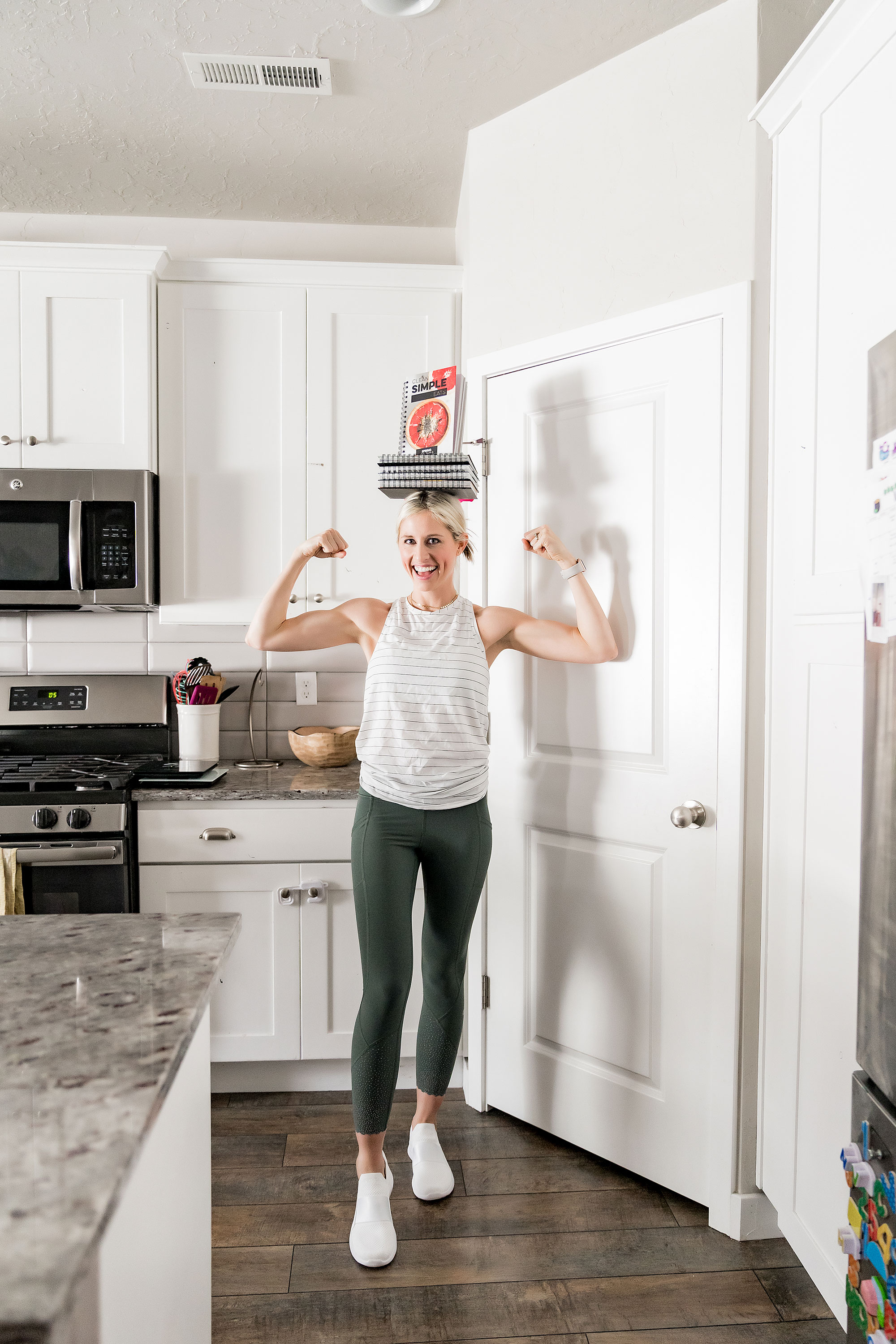 For those who have asked me to clarify how Clean Simple Eats fits into my sugar-free lifestyle—this one's for you!
In case you're new around here, I've been using Clean Simple Eats meal plans since 2017, but when I couldn't stop snacking on sugary sweets in between all my meals, it was affecting my results and my self image.
Fast forward to my second pregnancy, I developed an addiction to sugar that "helped me cope" with nausea and body image insecurities while simultaneously making me miserable.
After my baby came, I found it even harder to change my habits and was led by the Lord to a solution. I gave up sugar and flour in August 2019 with help from a 12-step program for food addiction recovery.
I left that program in January 2020 (5 months later) and have continued to eat this way because it brings me freedom and just feels good and right. I'm also hoping it heals some aspects of my infertility, too.
So how does Clean Simple Eats fit into this story? Read on for more…
4 ways I use Clean Simple Eats in my sugar-free lifestyle

Meal Plans
I'm still following my sugar-free food plan, but I'm now incorporating 2-3 meals per week from the Clean Simple Eats Fall meal plan at dinner (get 10% off your entire CSE order, using this link—discount will show after you enter your name + shipping address and click 'continue to payment'. If you don't see it, try entering AMANDASANCHEZ in the discount code field).
After hitting my one-year, sugar-free milestone in August 2020, I felt a prompting to focus more on dinnertime with my family as a way to strengthen our relationships.
So rather than weighing my protein, vegetables and grains as I always have at dinner—and feeding my family a similar but separate version of that—we now all eat the same meal together.
And 2-3 times a week, the meal is from my CSE meal plans.
Sometimes I'll weigh my portion (soups) or add extra veggies, but usually, I just eat one serving as written in the recipe and call it good.
Clean Simple Eats meal plans are FULL of sugar/flour-free recipes and some of our favorites right now are the Stacked Enchiladas and Taco Soup.
Last week we had Butternut Squash Soup and Butternut Squash + Sausage Risotto (yum!).
When I work CSE into my lifestyle, rather than work my lifestyle into CSE, I honestly appreciate it so much more.
It's become an incredible tool that solves my specific needs: real food, no sugar, no flour, savory enough for my husband, simple enough for my kids, complimentary to the kinds of ingredients I want to be eating, etc.
The Fall meal plan has always been my favorite, but don't forget you can get 10% off your entire CSE order, including the Summer treats book, using this link. (FYI, I earn a little commission when you buy.)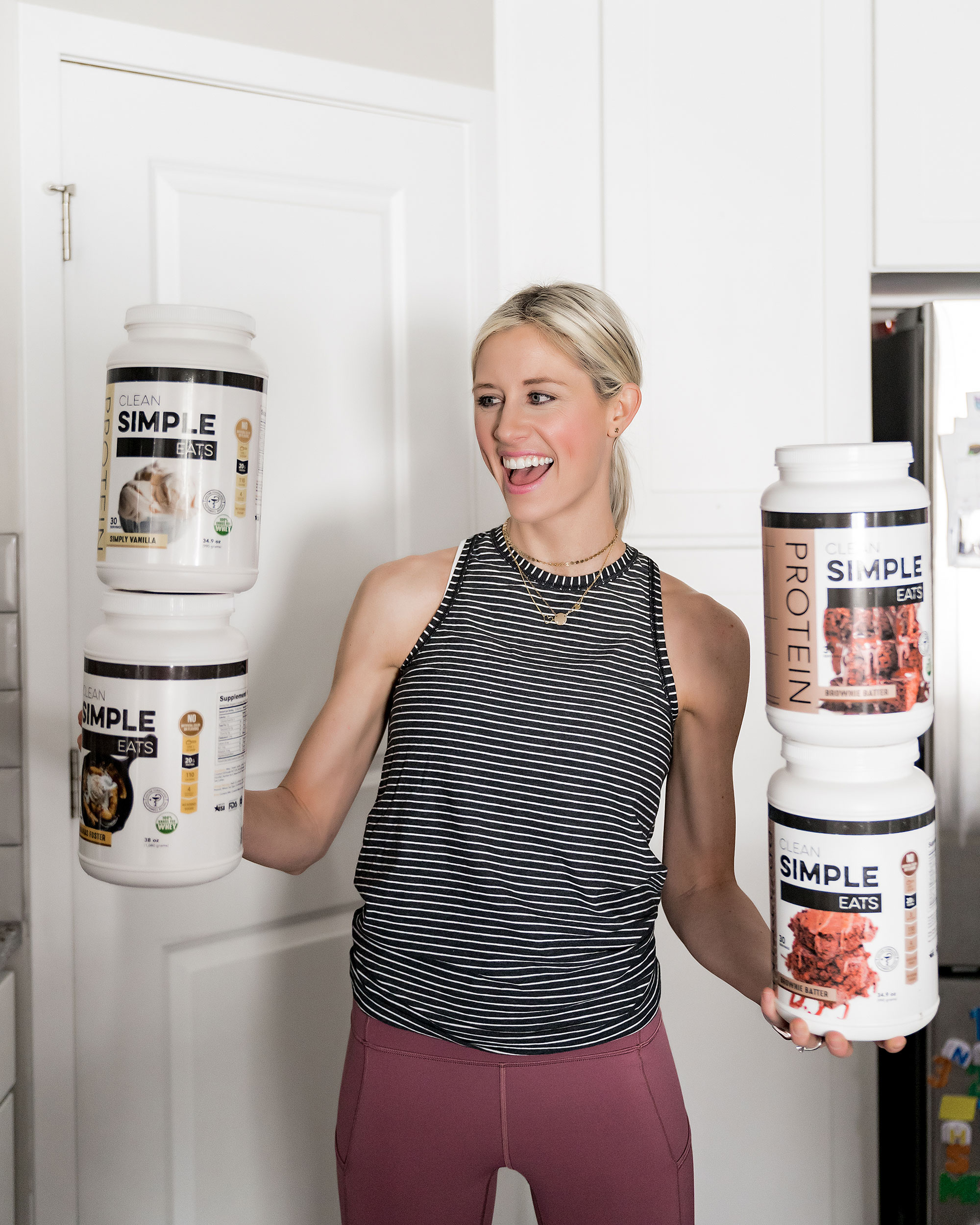 Protein Shakes
Clean Simple Eats protein shakes are my ice cream! I eat them 1-2 times per month.
When we have family over and everyone eats dessert, I sometimes make a protein shake and rarely feel like I'm missing out.
My favorite shake recipe of all time is CSE's Almond Joy Protein Shake (included in the Fall meal plan + Summer treats book).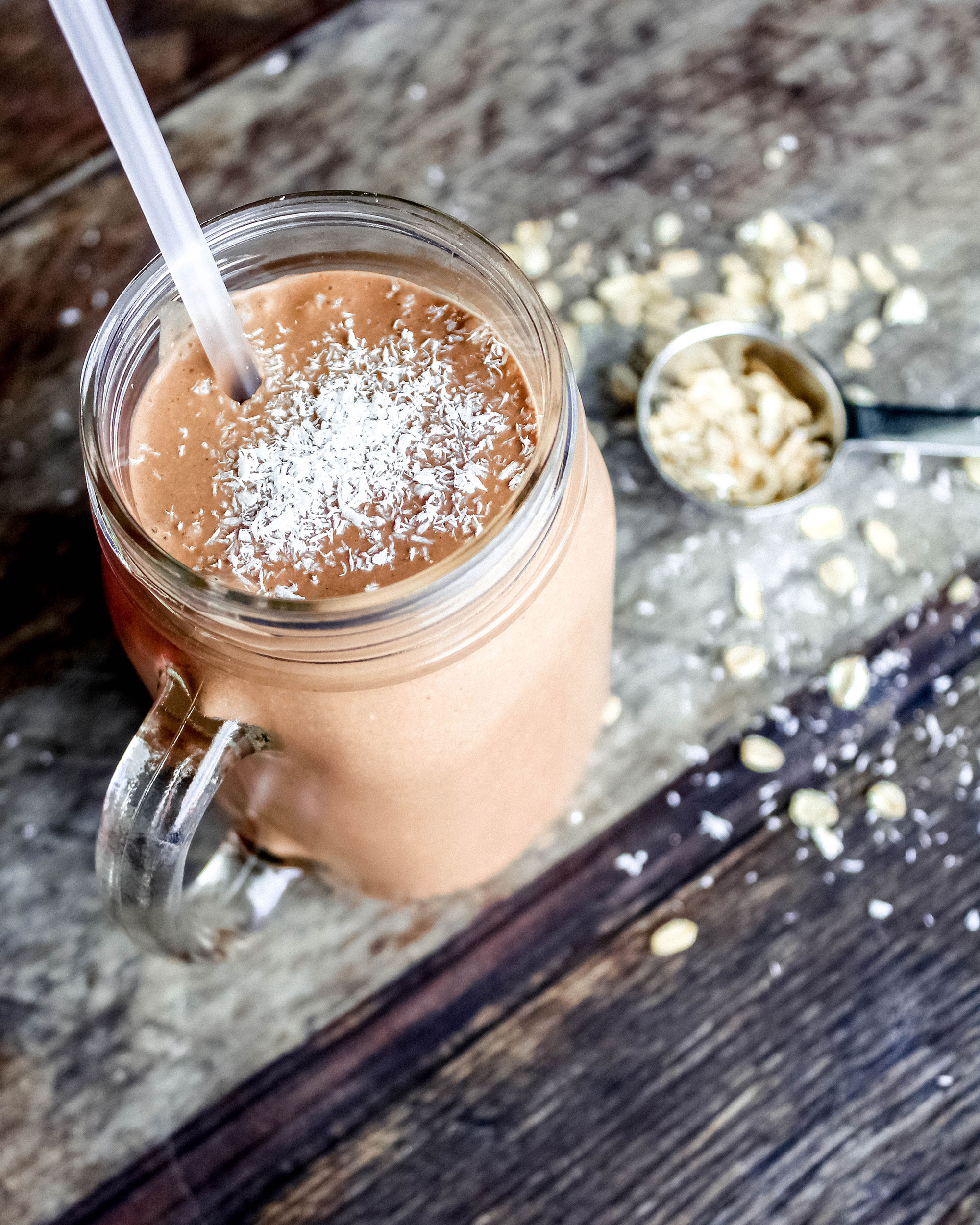 I have made many protein shakes in my life, using many different protein powders, and none of them taste as good or digest as cleanly as CSE's protein.
All of their protein flavors are made with stevia leaf extract (a natural sweetener made from the stevia leaf) instead of sugar.
While I typically avoid added sugars of any kind, I've made exceptions for things like protein powder, my breakfast yogurt (stevia) and salad dressings (rule of thumb: no sugar in the first four ingredients).
Which CSE protein flavors do I recommend?
Brownie Batter is a must-have
Vanilla is just as versatile
And it's been so fun to try the limited edition CSE flavors released each month (my husband and I think Snickerdoodle is the best yet and we hope we get to vote on it!).
FYI – the Summer treats book has every protein shake recipe from every CSE meal plan, so if you're a shake lover like me, you need this book.
Collagen Powders
A few months into my food journey last fall, I experienced my second round of the unavoidable #postpartumhairloss. Unlike my first postpartum experience, I knew it was coming this time.
So I started drinking CSE's peach mango collagen (mix 1 scoop with 8 oz water) during that 3pm slump when dinner is close but not close enough.
It carried me through many days and has truly been helping my hair grow back faster. Yayy!
I no longer drink it every day, but still 3-4 times per week. And whenever I make a protein shake, I add one scoop of  CSE unflavored collagen powder.
Nut Butters
Earlier this year I started using CSE's Offbeat Midnight Almond Coconut nut butter in my Almond Joy protein shakes.
It's delicious!
All of CSE's Offbeat Butters use natural sugars, like maple, and it's typically the third ingredient.
With the release of their newest nut butter—Pumpkin Spice—I decided to dip a dried date in it, and I kid you not, it tastes just like a pumpkin spice caramel!
It's been nice to occasionally enjoy a sweet treat/snack without the fear of falling into old habits or breaking my no-sugar boundaries that I've grown to love. (More on my snacking philosophy here.)
Mostly, it's empowering to feel free from the temptation to overeat sweets.
Food freedom is possible!
This whole food journey has taught me countless lessons on discipline, self-mastery, sacrifice, patience, values, boundaries, you name it—I've been learning it first-hand.
I've always loved Clean Simple Eats, but it didn't always work for my lifestyle because I needed to overcome some things first (aka, how not to be in bondage to my food).
I'm so grateful to be where I am now, still learning but seeing everything with new eyes because of my growing faith and what I've experienced this past year.
True freedom = knowledge + boundaries.
Wherever you are on your journey, I just want you to know food freedom is possible! ?