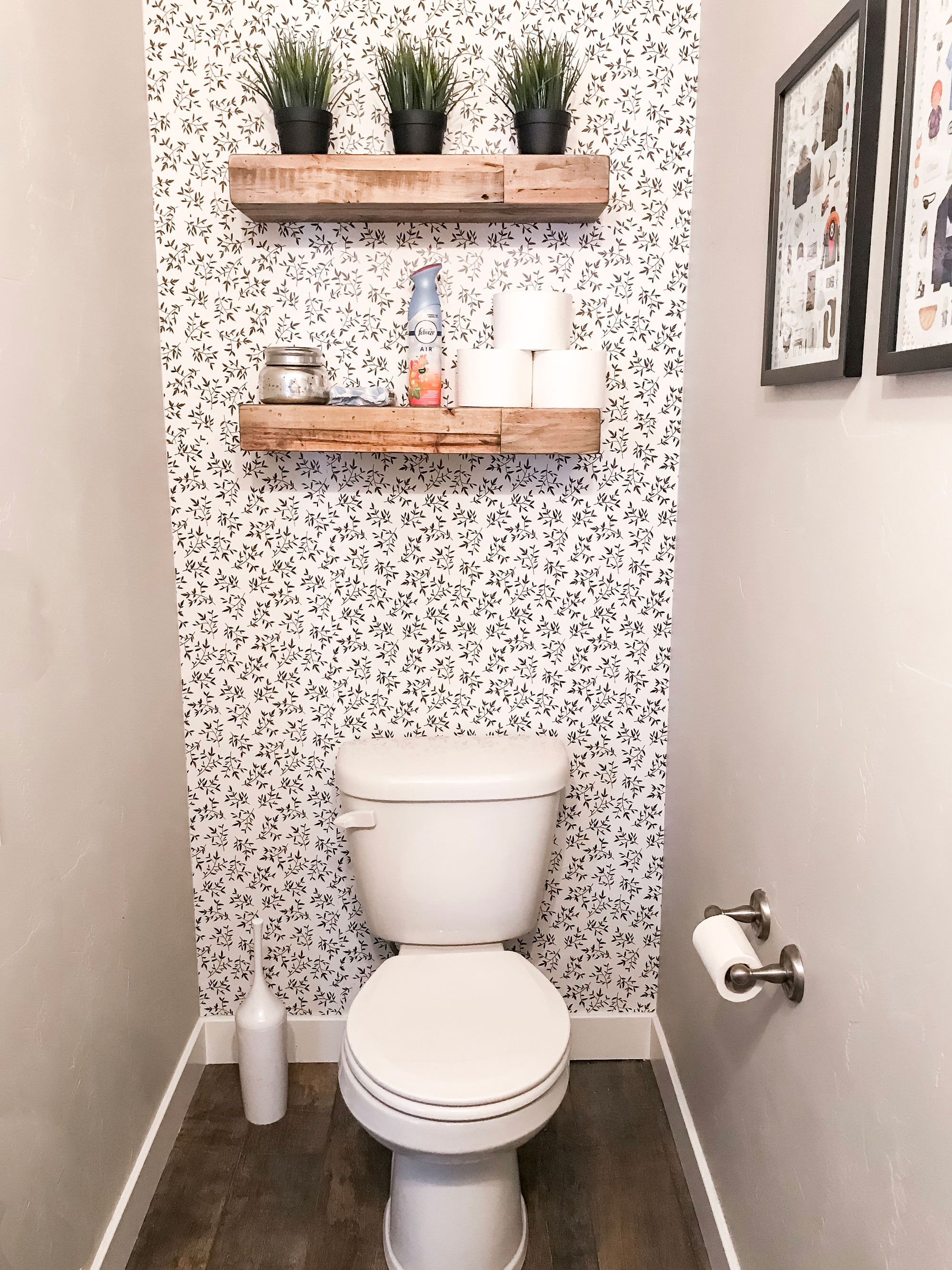 Fear Not! Try Something New
Earlier this year when my maternity leave had begun but baby #2 had not yet arrived, I started itching with creativity. I wanted to update and organize everything in our little house (aka nesting, right?) but I simply did not have the energy.
When I realized that I had some leftover removable wallpaper from updating my home office in January, I couldn't resist the challenge to try something new and transform our powder bathroom—the one all our guests use when they visit.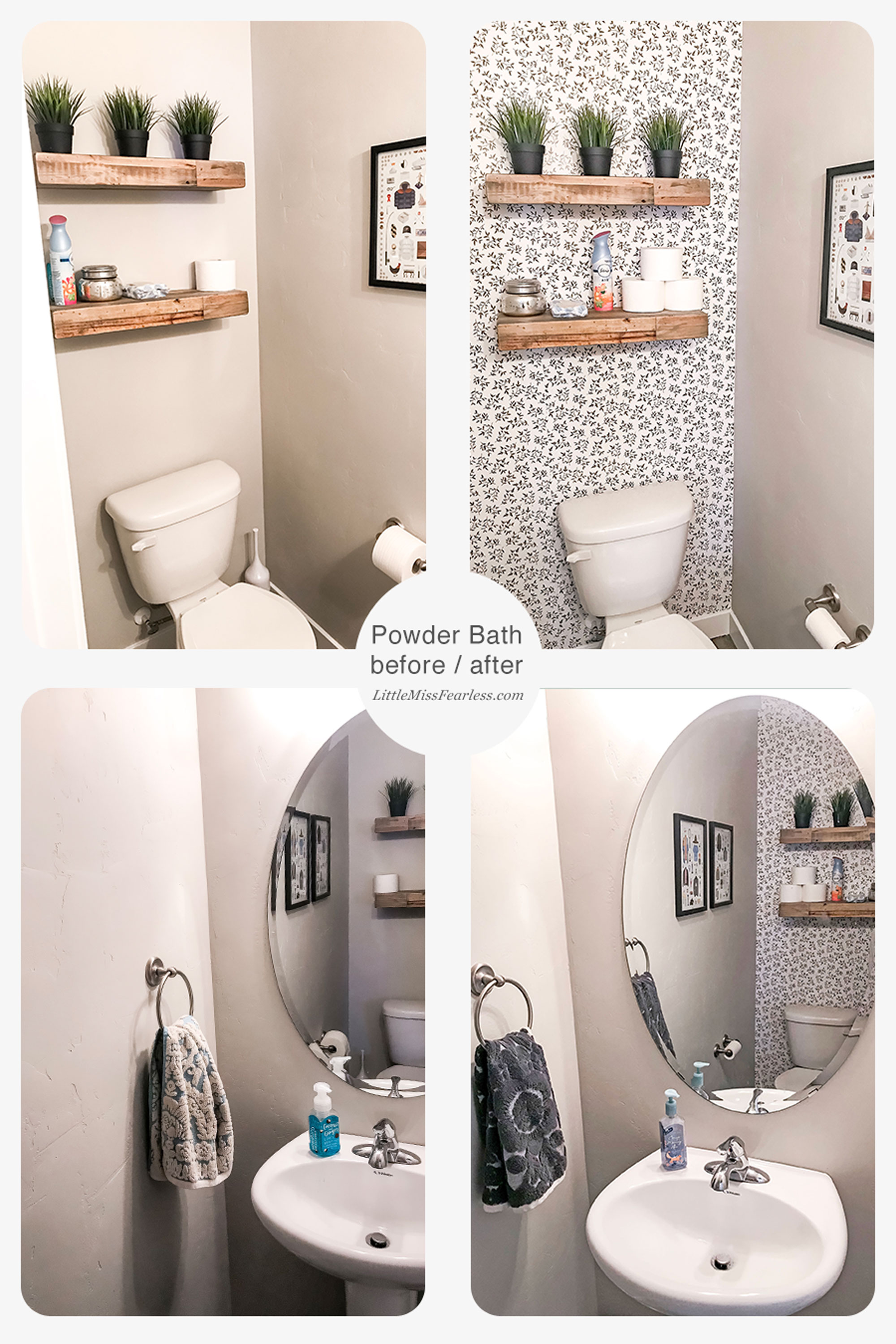 Is Removable Wallpaper Easy to Install?
Well, this is the second time I've transformed a wall in our house by myself at 36 weeks pregnant, so I'd say YES. It is easy to install.
And a little tip I learned from this particular black and white floral print wallpaper is that when you choose a pattern like this one, it's even easier because it's super forgiving.
I did not cut perfect straight lines around the shelves and I certainly didn't line up the panels perfectly behind the toilet, but you can't even tell! With other patterns, you'd be required to line up the designs just right and I think that might add some stress. But not with this print.
Plus, it has such a nice timeless/minimalist appeal that I've been tempted to use it in even more rooms in our house!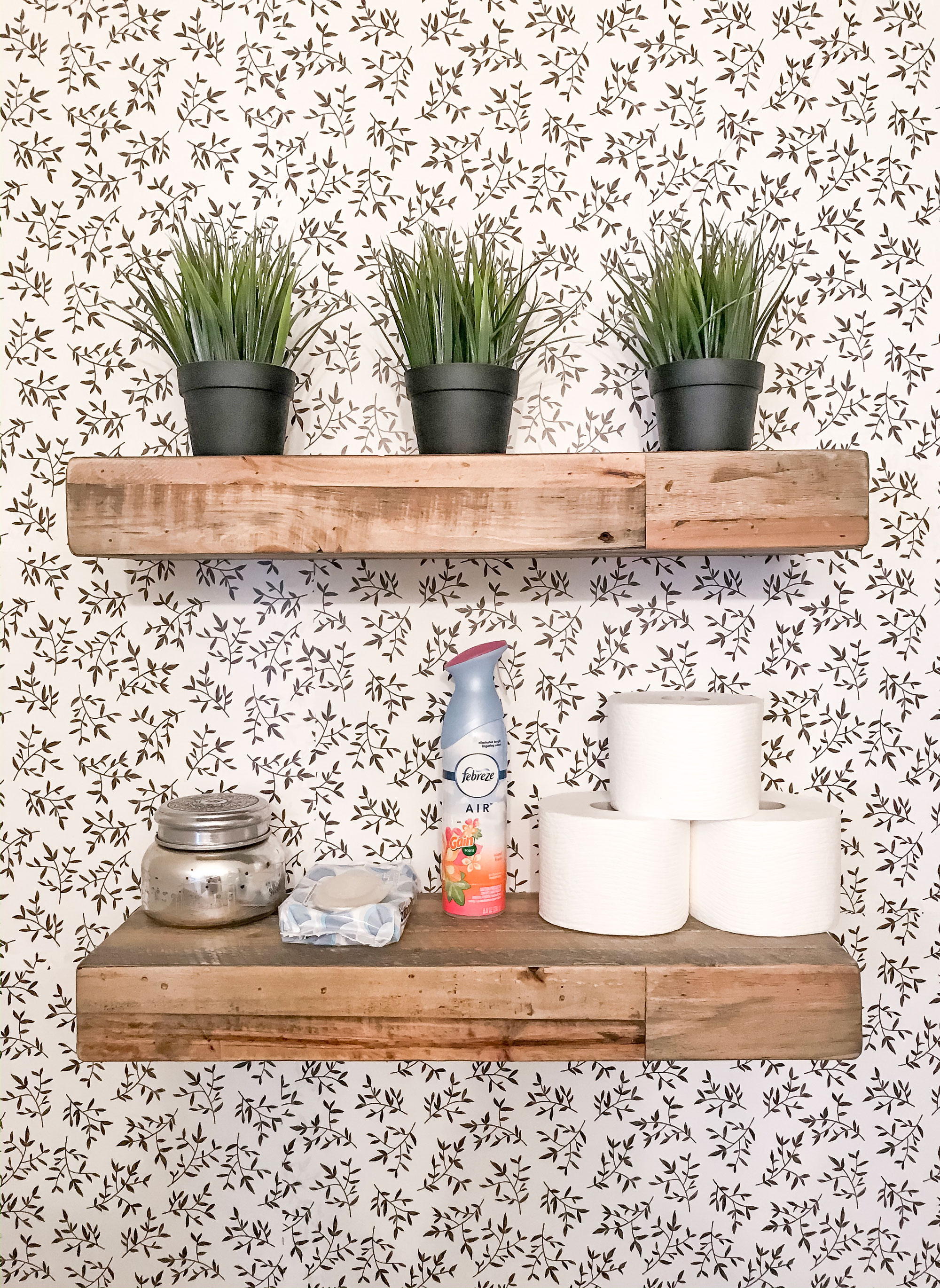 These floating wood shelves are my favorite and come in different lengths (mine are the 2-foot length). You can purchase them here.
The faux grass pots are from Ikea.
We're major Seinfeld fans in our house and my husband found these amazing art prints that we framed and hung on the walls.
Since our powder bath is most used by guests, we love to quiz them after they 'visit the loo' to see how many episodes they can name from the little drawings. Lol.
If you're coming to see me anytime soon, you better brush up on your Seinfeld knowledge. 😉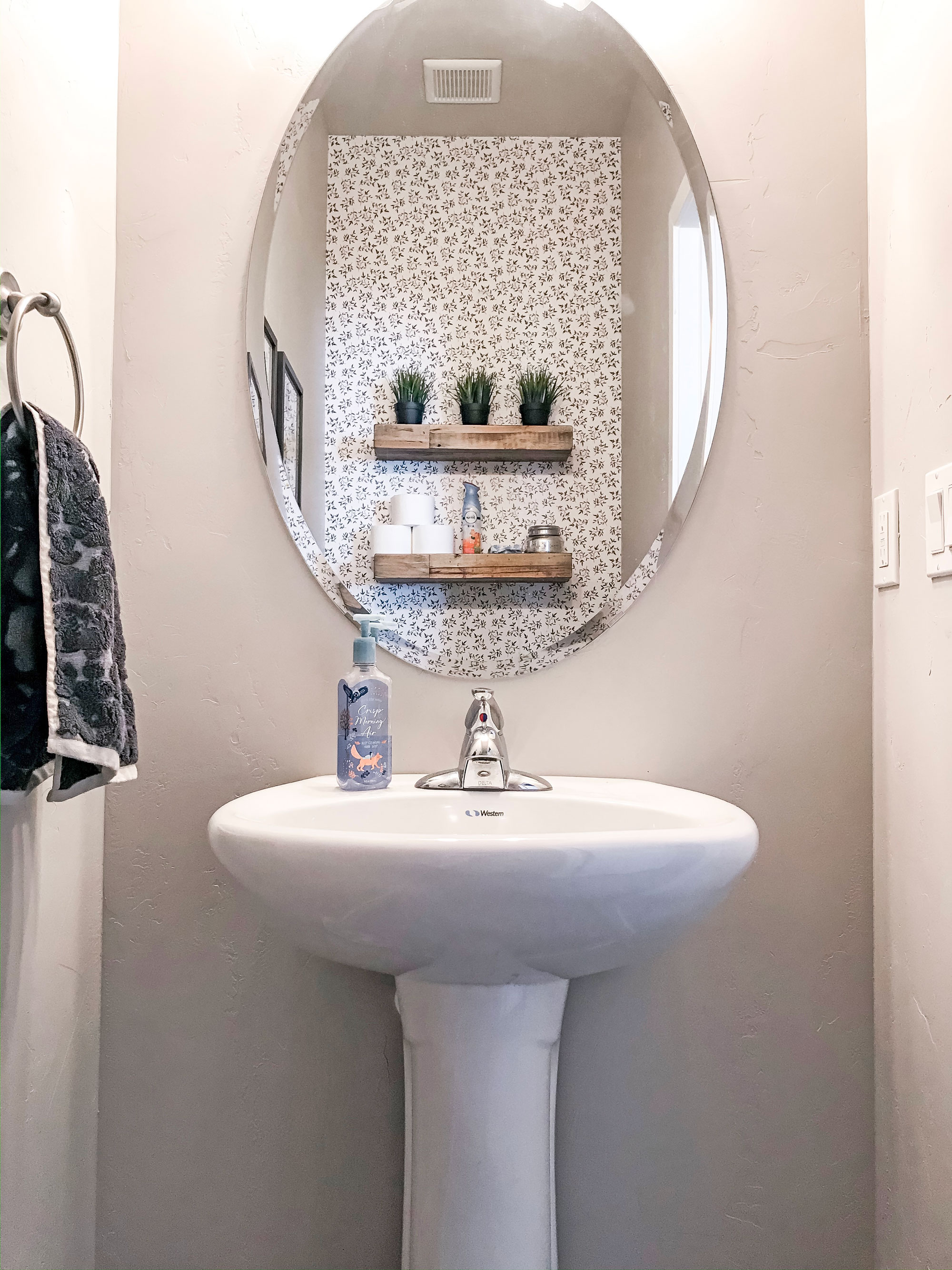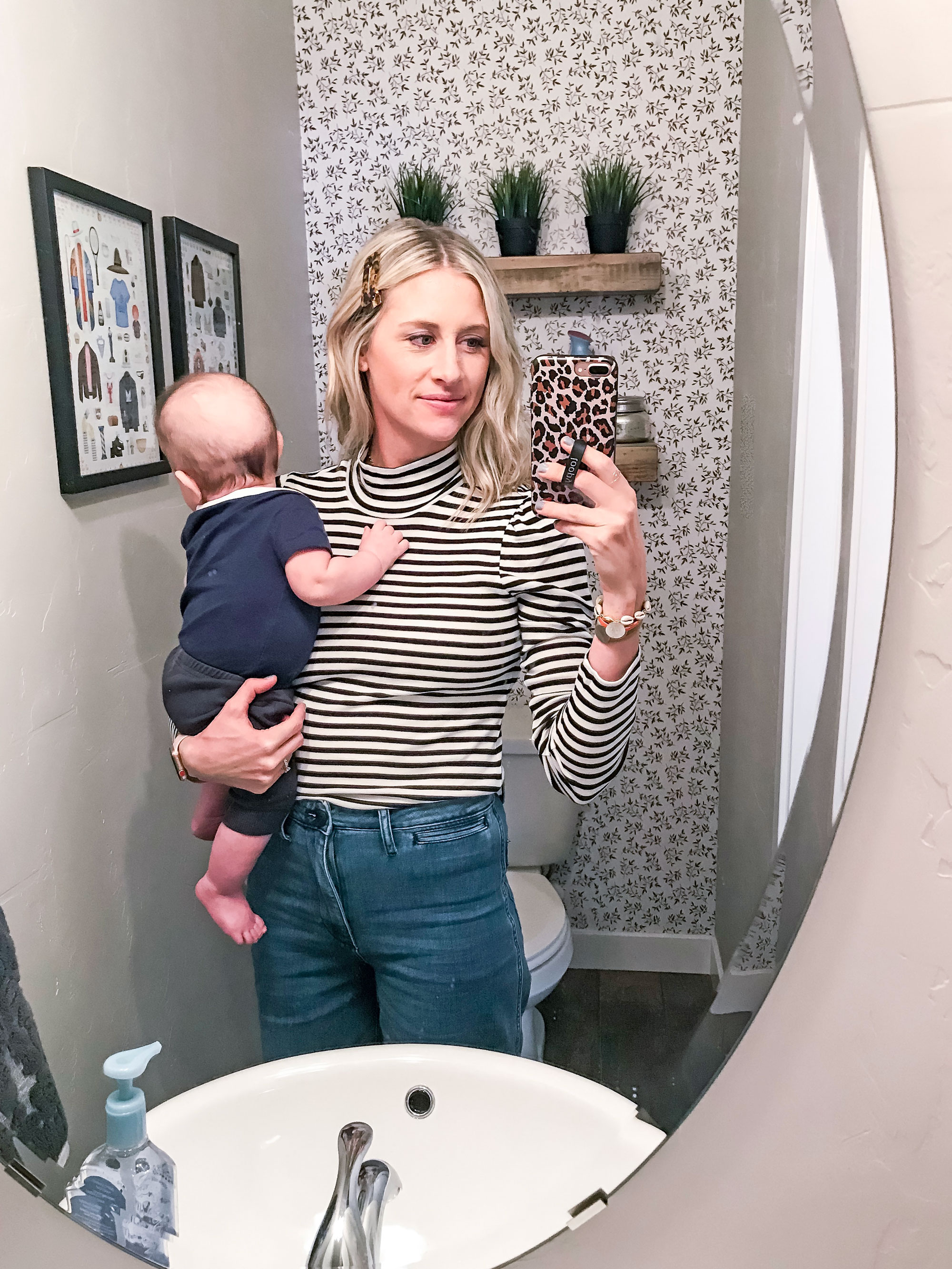 What do you think of the transformation?
I've never claimed to be a decorating expert, but I have ALWAYS loved how creative I feel when I do little projects like this, and really enjoy stepping outside my comfort zone with wallpaper (although, the fact that it's removable really takes all the fear away).
Next project on the list? Our master bedroom! 😀
I hope you're having a great weekend.
(This post is not sponsored.)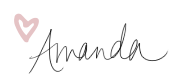 Shop the Post