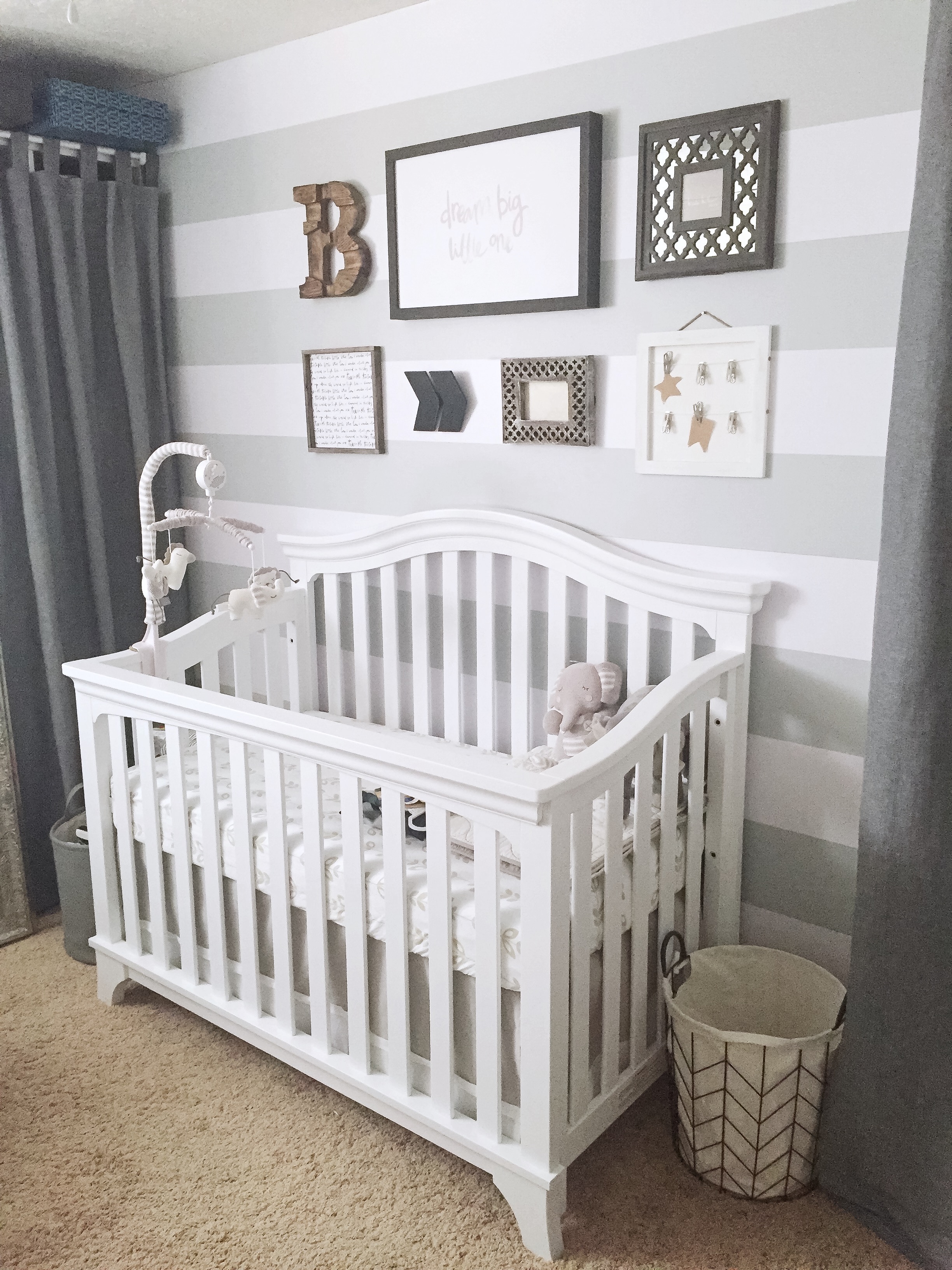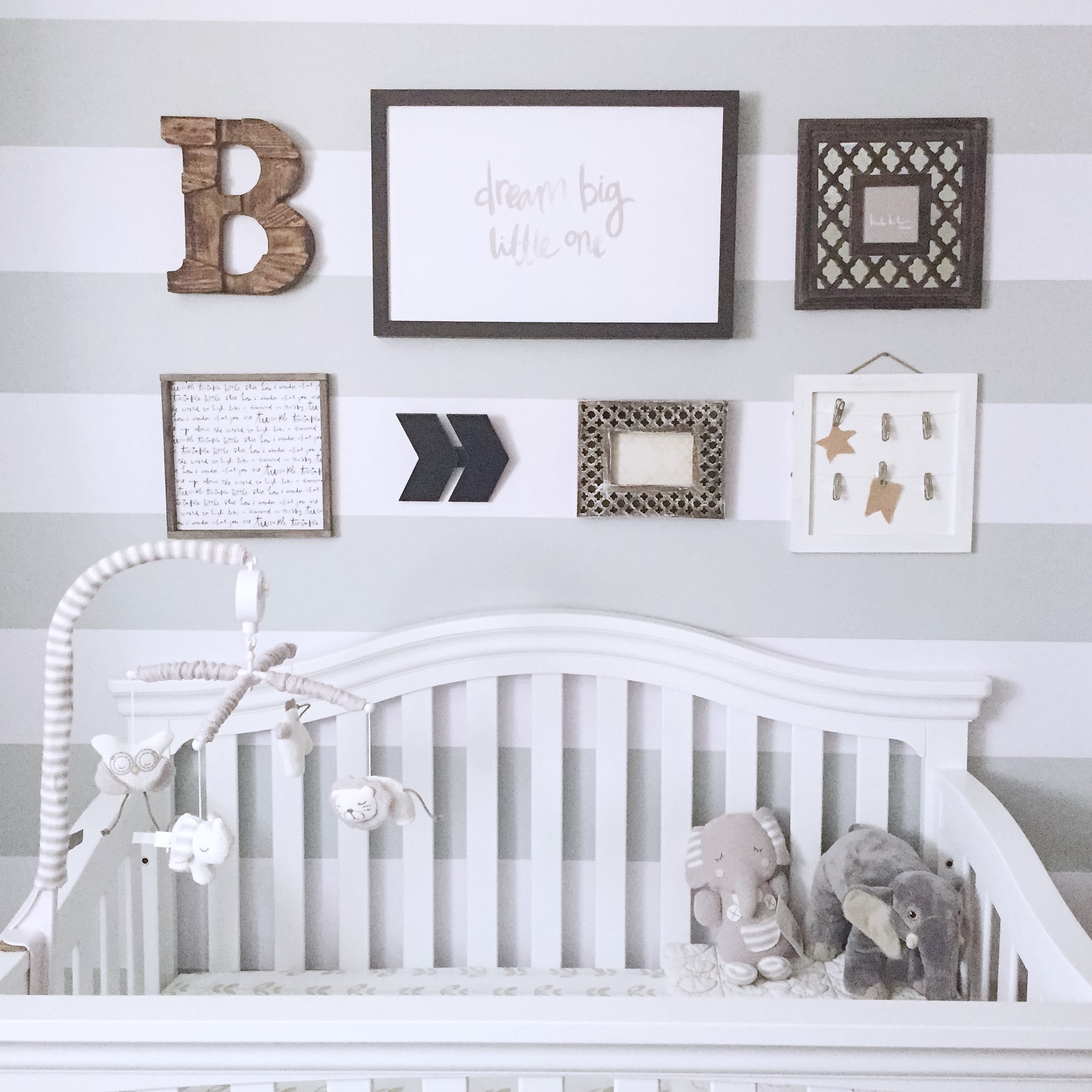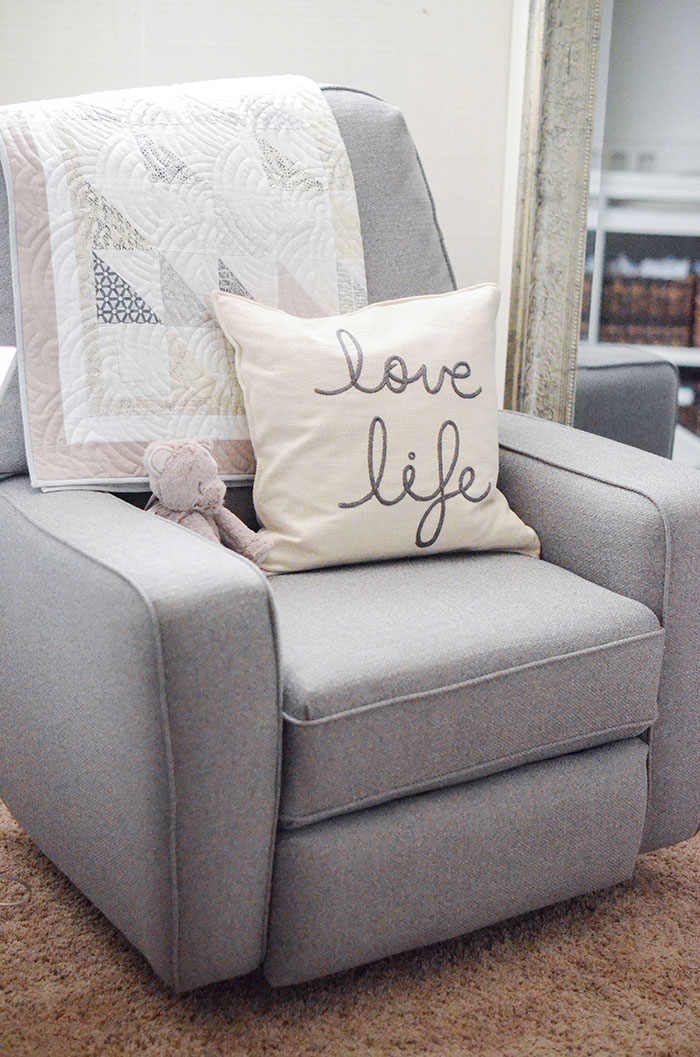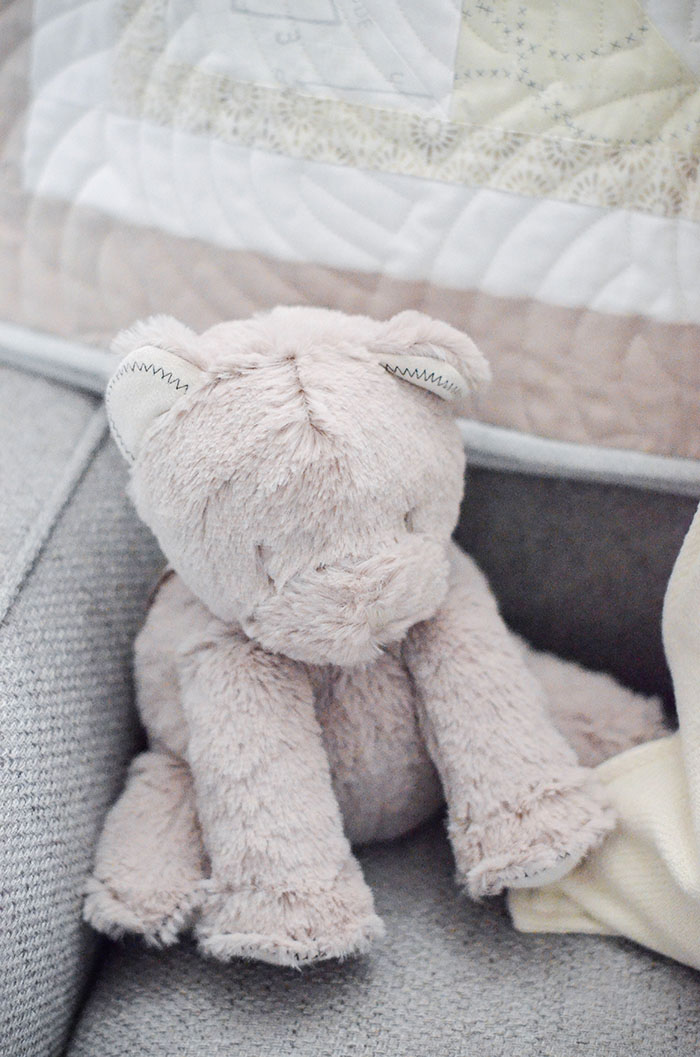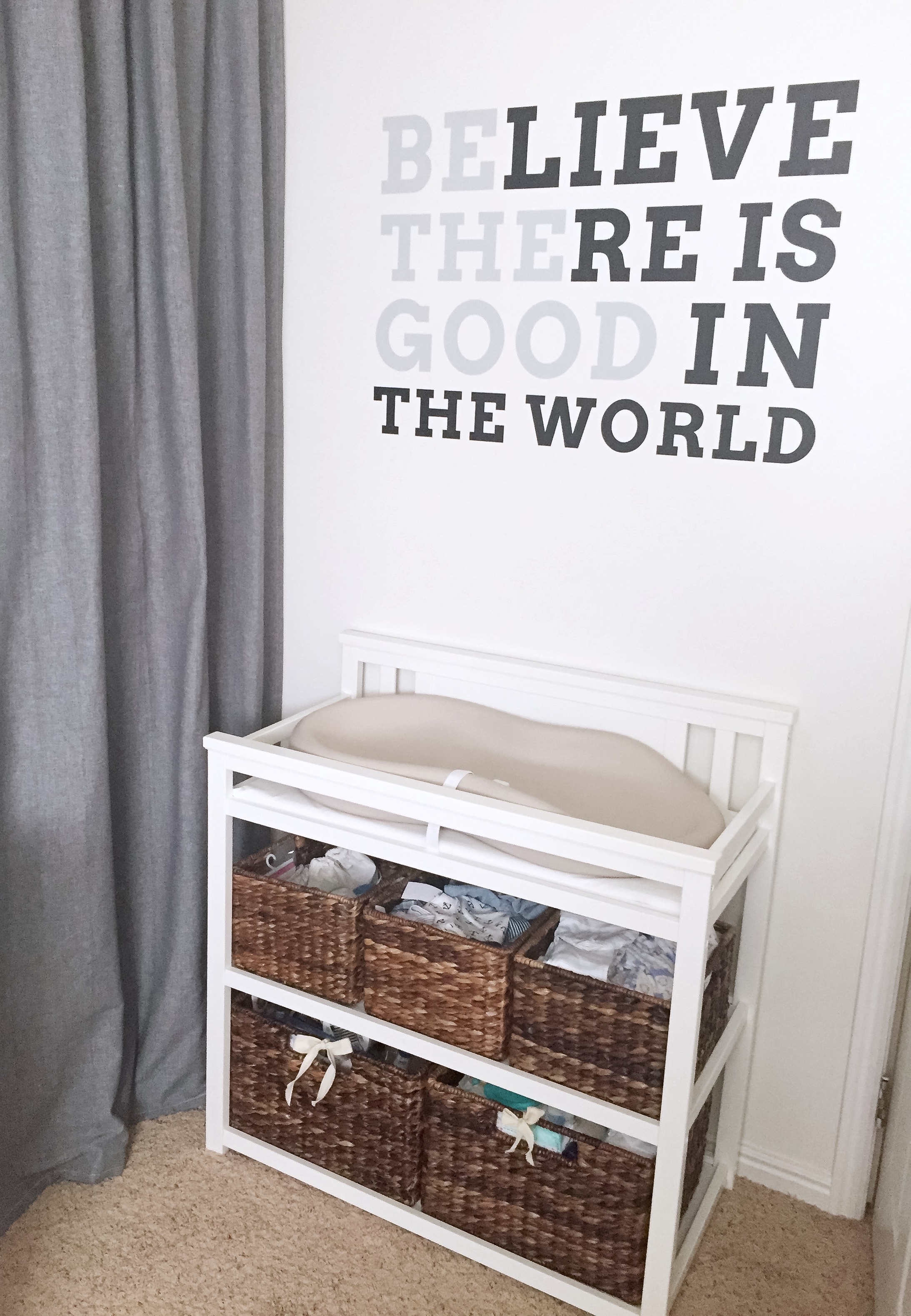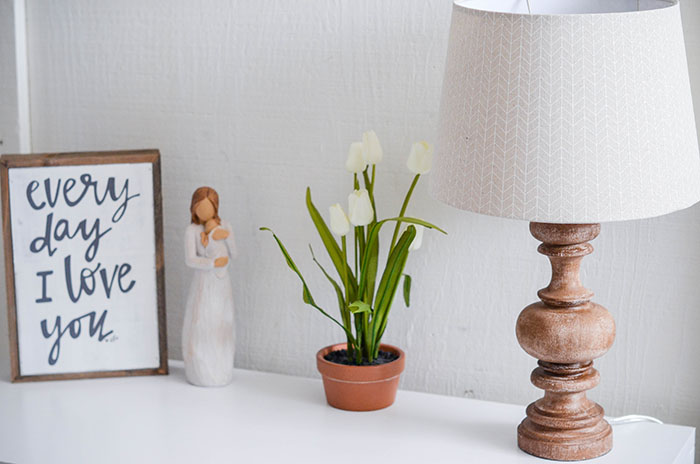 I originally had no intention of designing a nursery for our baby boy. We don't have a lot of space right now, I didn't want to spend the time or money painting and decorating, and the only spare bedroom we have was being used for storage/my "post office" (as Matt calls it)—"where I work on my blog posts." I had already fixed it up once and didn't feel like changing it up again, but after moving my desk out and realizing it was the only room that would fit a crib, I couldn't leave it in the cluttered state it was in and feel good about putting our brand new little guy in there. So I slowly changed my mind, and it all started when the team at Walls Need Love reached out.
You may recognize Walls Need Love from Urban Outfitters. They have a lot of cool decal sets available there, but an even bigger selection of temporary wallpaper on their website. Yep, you heard that right—temporary wallpaper! I knew immediately that I could transform our small basement room into a cozy, welcoming space for the baby, without a huge investment. I was already set on a grey/white/neutral theme and chose the Easy Stripe Wallpaper in 8-inch Grey and 8-inch White and the "Good in the World" Wall Quote Decal to transform two of the walls. I love the idea of surrounding him with positive quotes and affirmations, and especially loved how this quote inspires me (and hopefully baby boy) to focus on the good things in life that matter.
Here's a little collage of some of my favorite details from the room…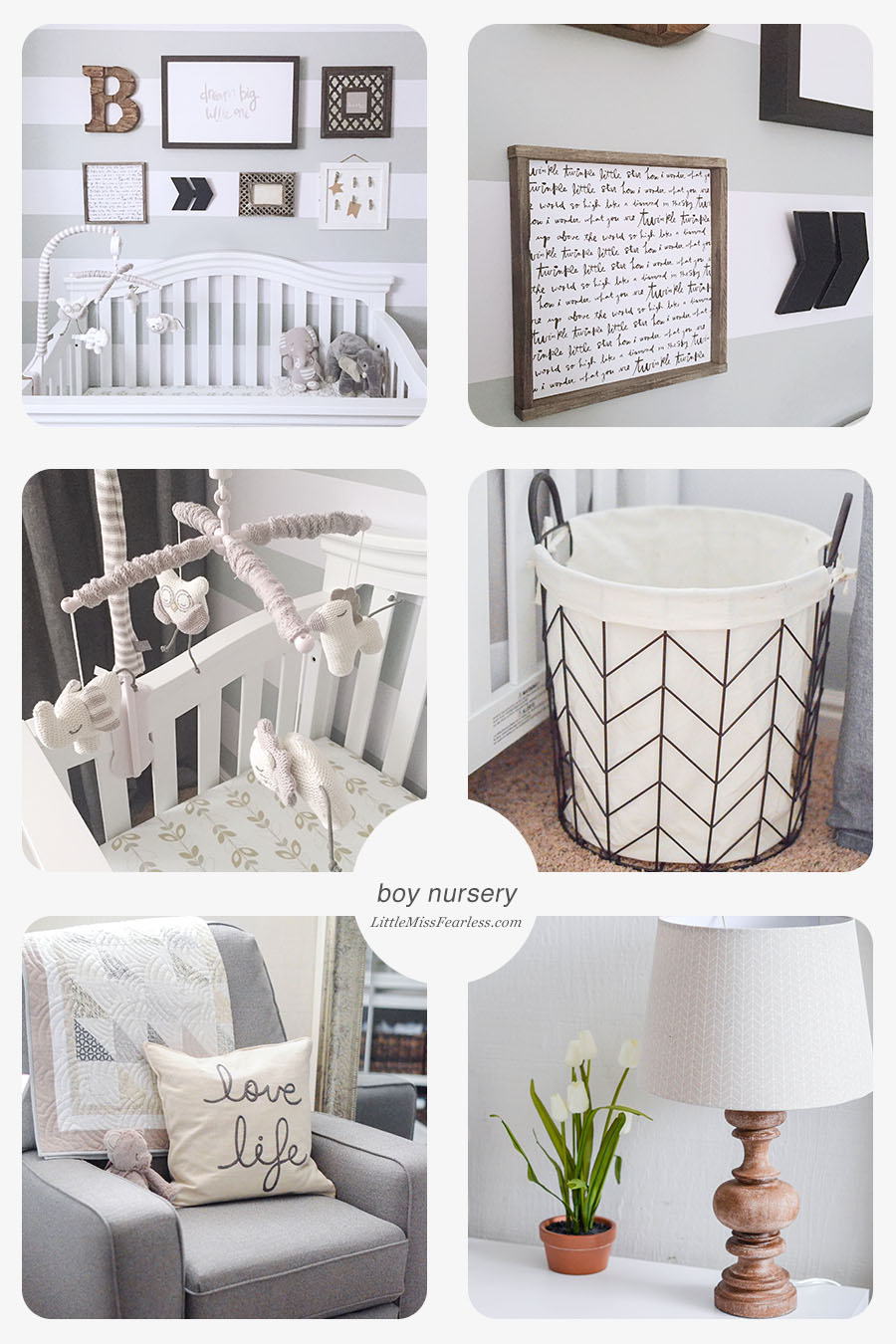 The best part about using the WNL products is that I was able to do everything—by myself—at about 37 weeks pregnant! In other words, it was EASY. It didn't take very long to apply the stripes. I just measured the length of the wall and cut strips from each roll before I applied them. It was tricky with the air bubbles at first, but I just used the squeegee that came with the wallpaper and smoothed them out as I went.
The quote decal took a little more time because I was extra careful to measure and balance everything to ensure it wouldn't be crooked. The quote was printed onto two sheets so I didn't have to apply the letters one-by-one. After the quote was up (using the magical squeegee again), I did have some trouble with the grey letters. For some reason they didn't want to stick, even though I had followed all the instructions (I cleaned the wall beforehand and allowed a couple days for it to dry). I contacted the WNL team and they sent out a new decal. While I was waiting, I decided to try an adhesive spray (Elmer's brand) and it worked, but it was difficult to avoid getting some overspray on the front of the letters, which made them look a little messy/shiny. So if you ever have this problem, which is rare, I'd recommend just exchanging the product (and ensuring you follow all instructions beforehand for best results).
Below is a before/after to show you just how much the room was transformed with Walls Need Love as the foundation…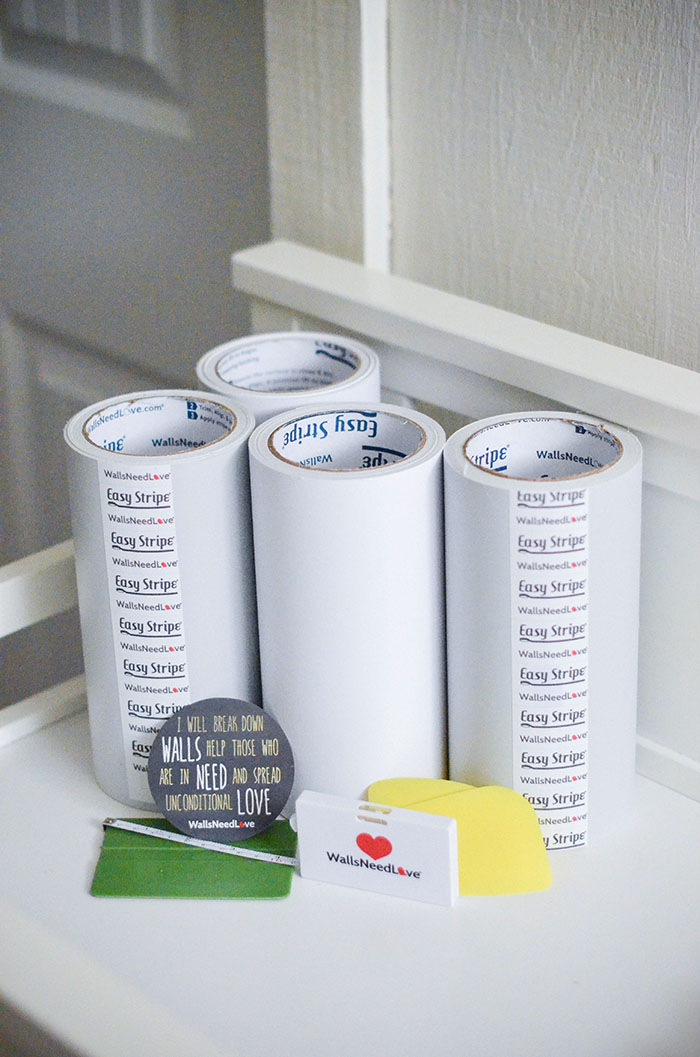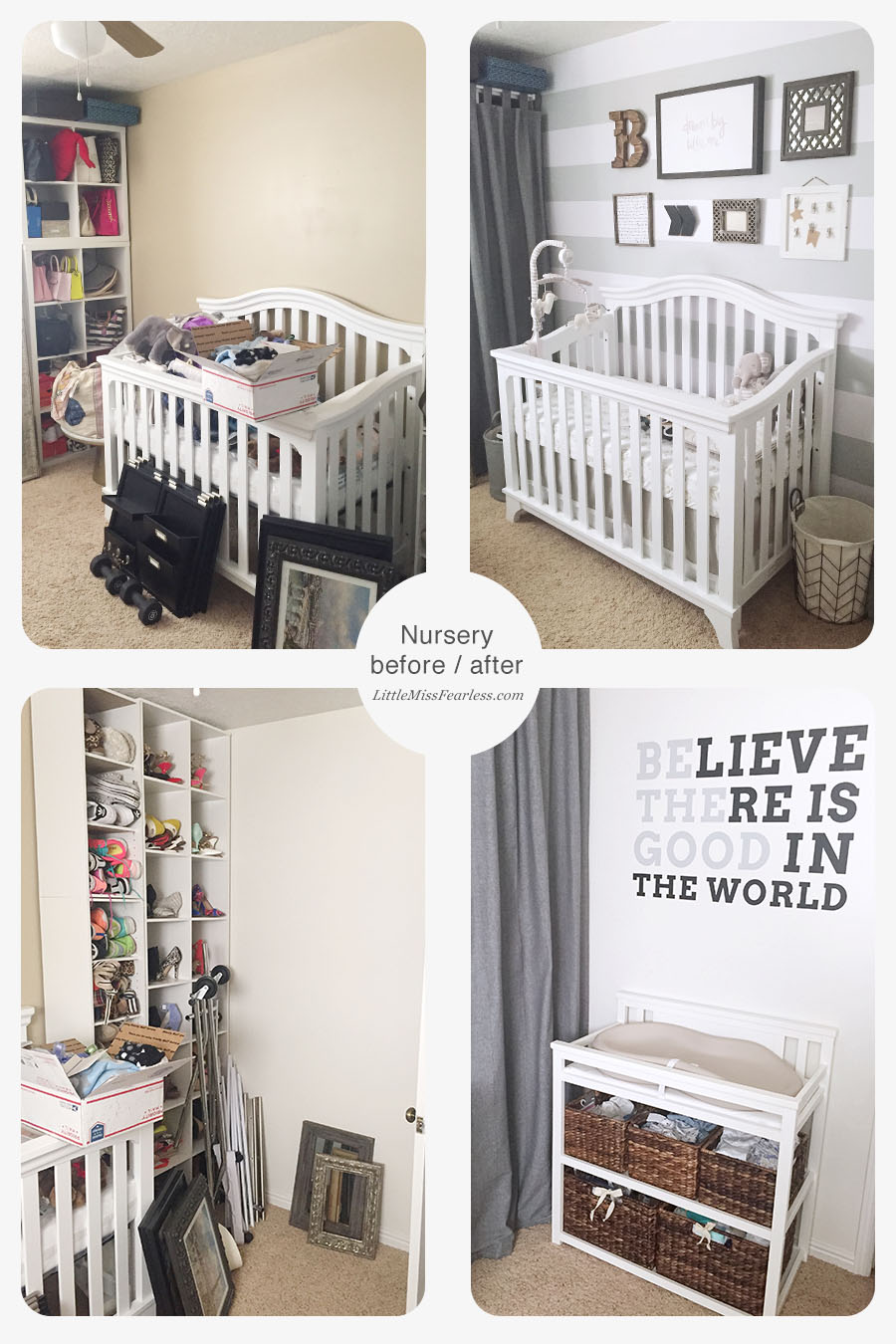 If you're interested in any of the products I used for the wall mural, crib, glider, etc., here's the list (keep in mind, several items are not available online):
Wall Mural
Crib
Storage
Glider Chair (Recliner)
"Bilana" chair in mist grey: Babinksi's Baby (Best investment ever! It's like a twin bed. SO comfy.)
Quilt: Handmade by one of my best friend's talented mom
"Love Life" pillow: Pottery Barn (recently on sale!)
Baby bear plush animal: Babinski's Baby
Changing Table
Bookcase 
Thanks so much for reading. I can't wait to share photos soon with baby and me actually in the nursery! 🙂
Special thanks to Walls Need Love for sponsoring this post.
(Striped wallpaper + wall quote decal c/o WNL.)