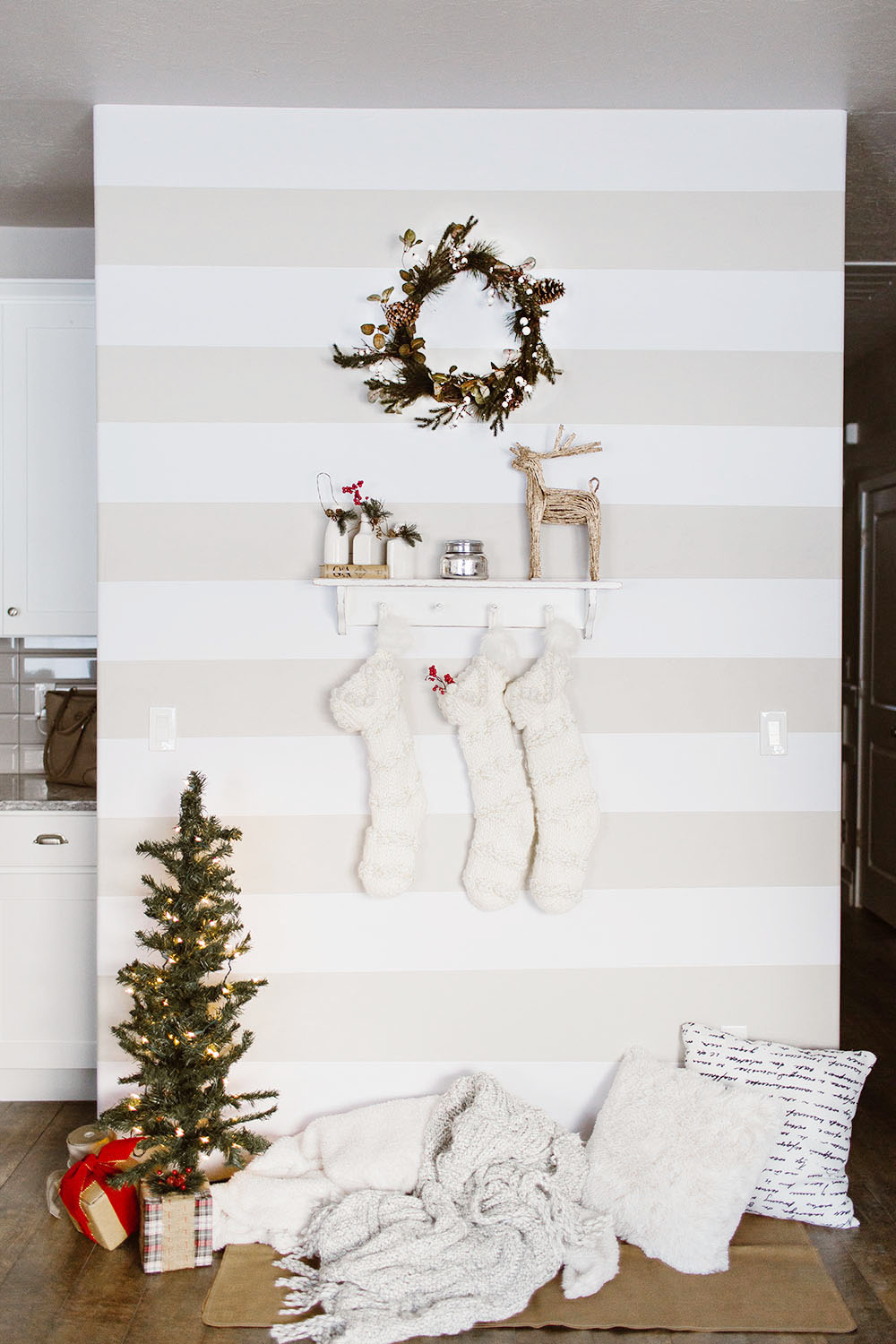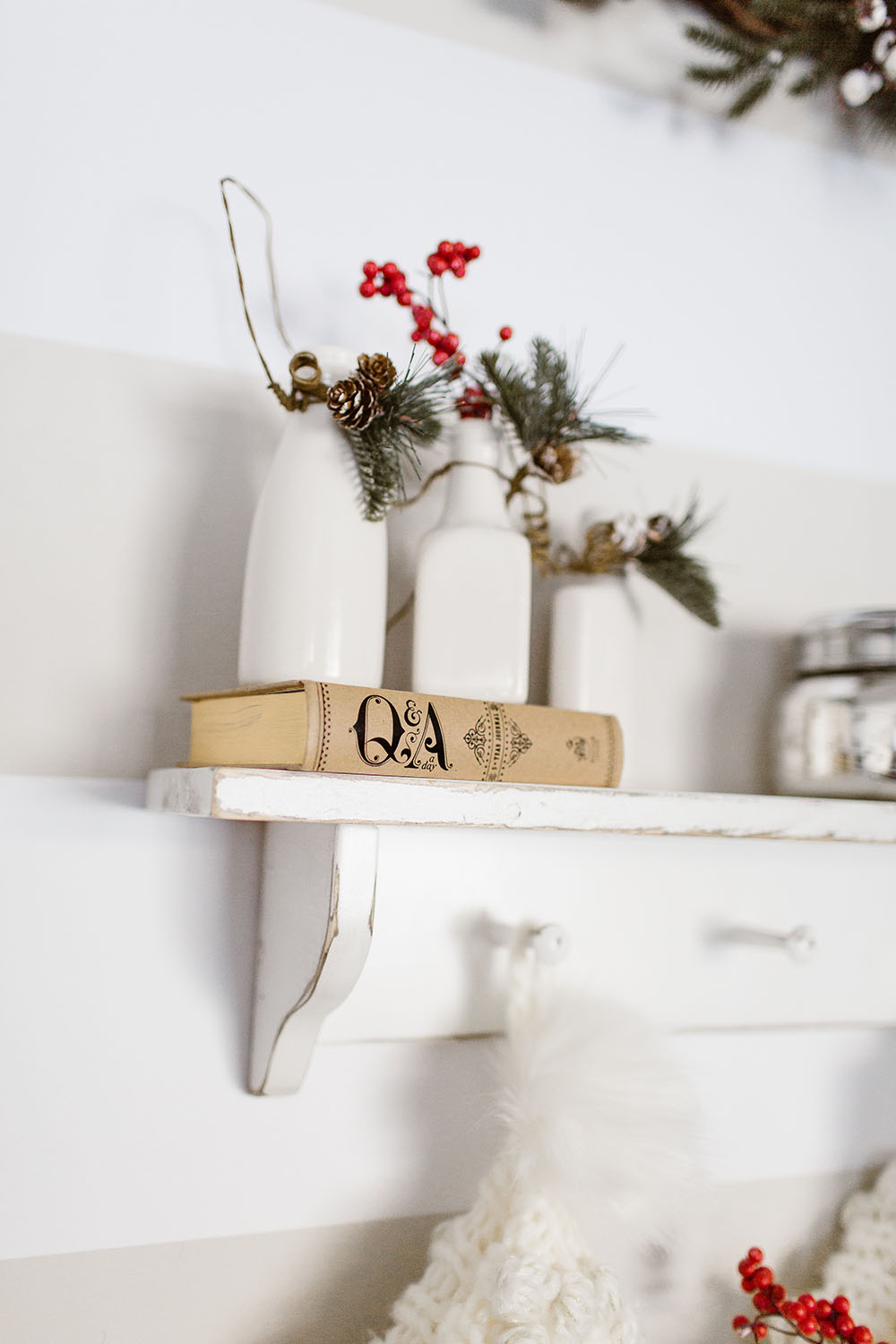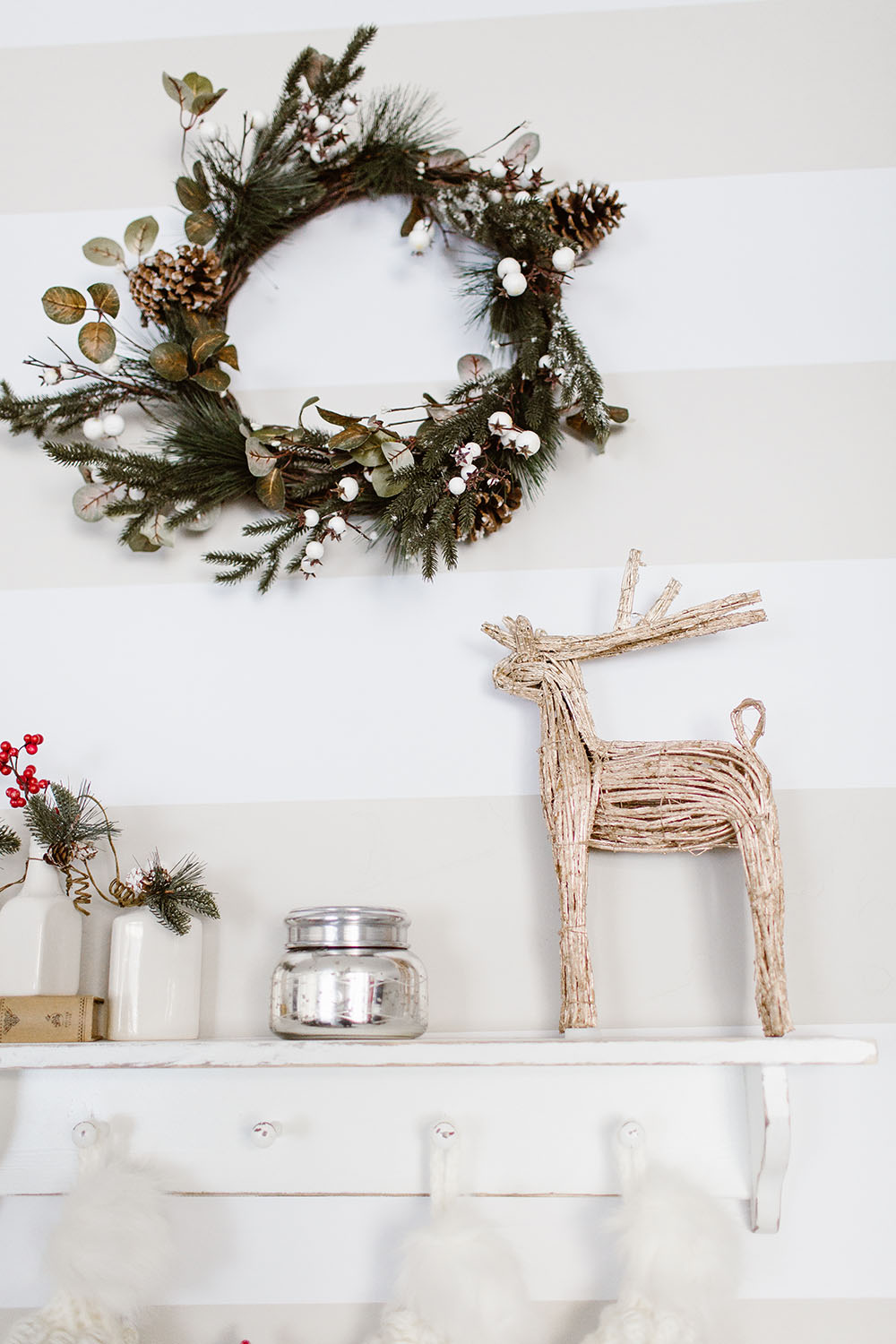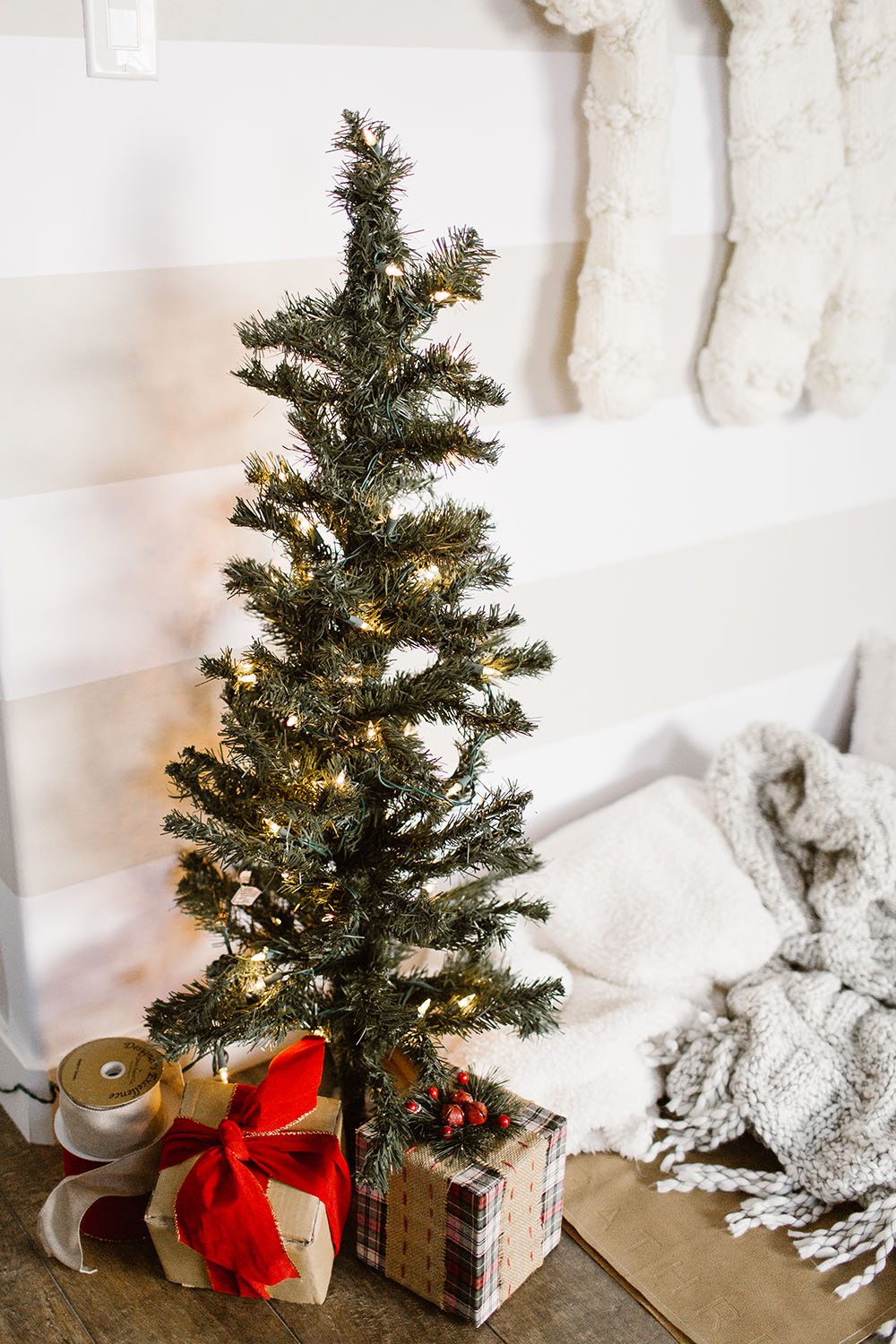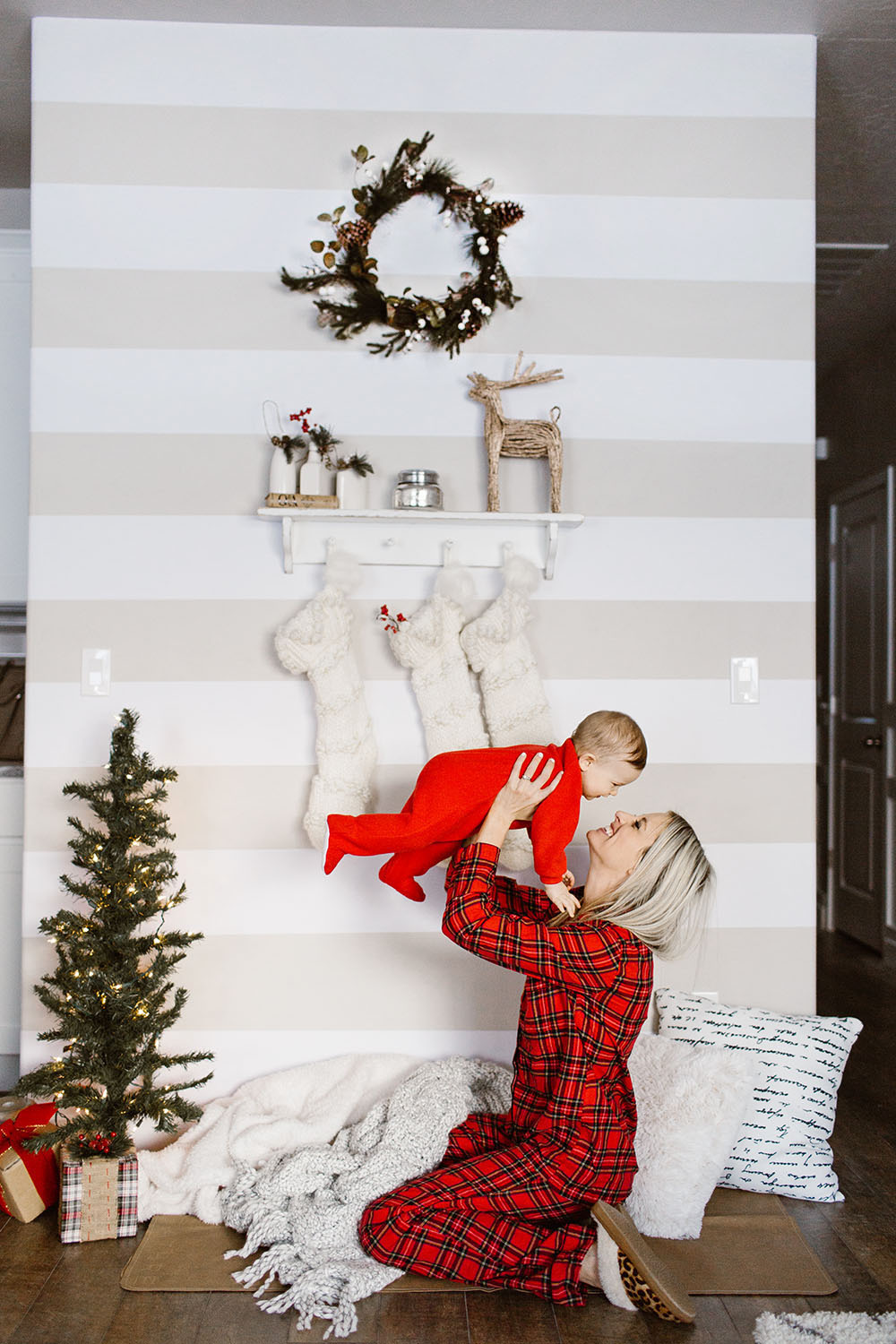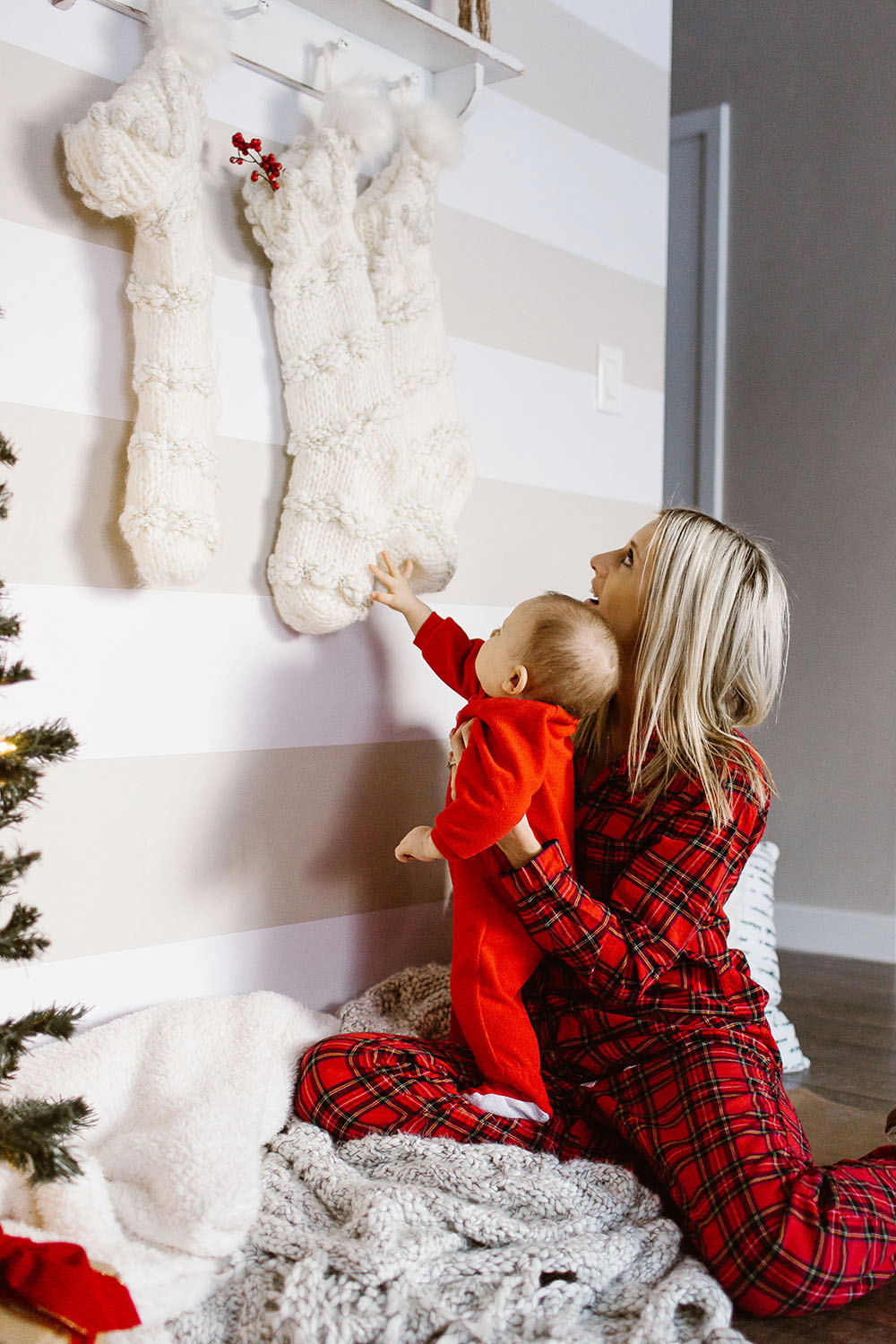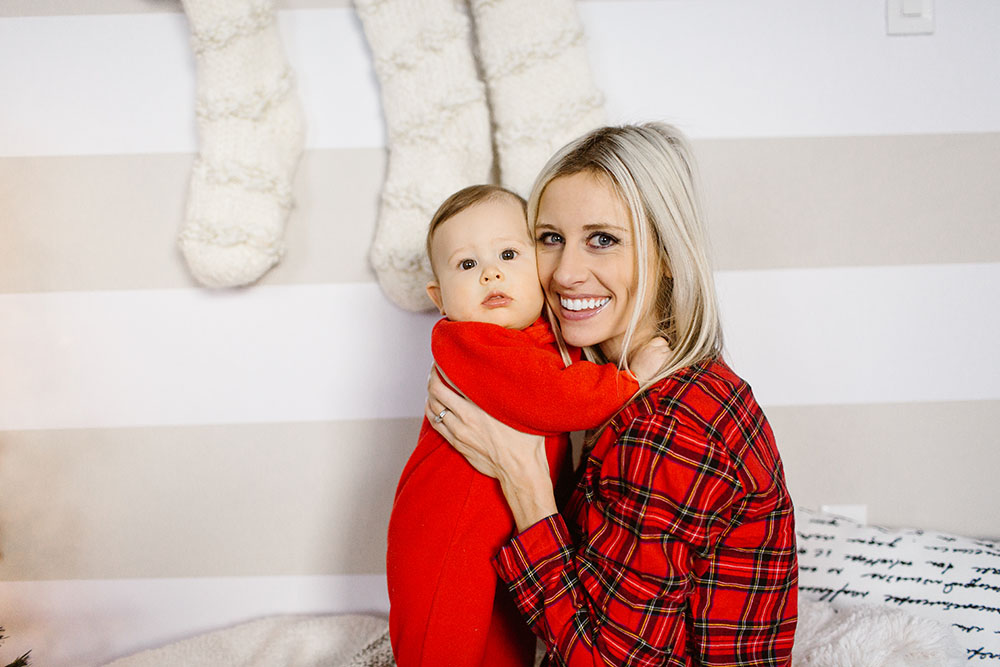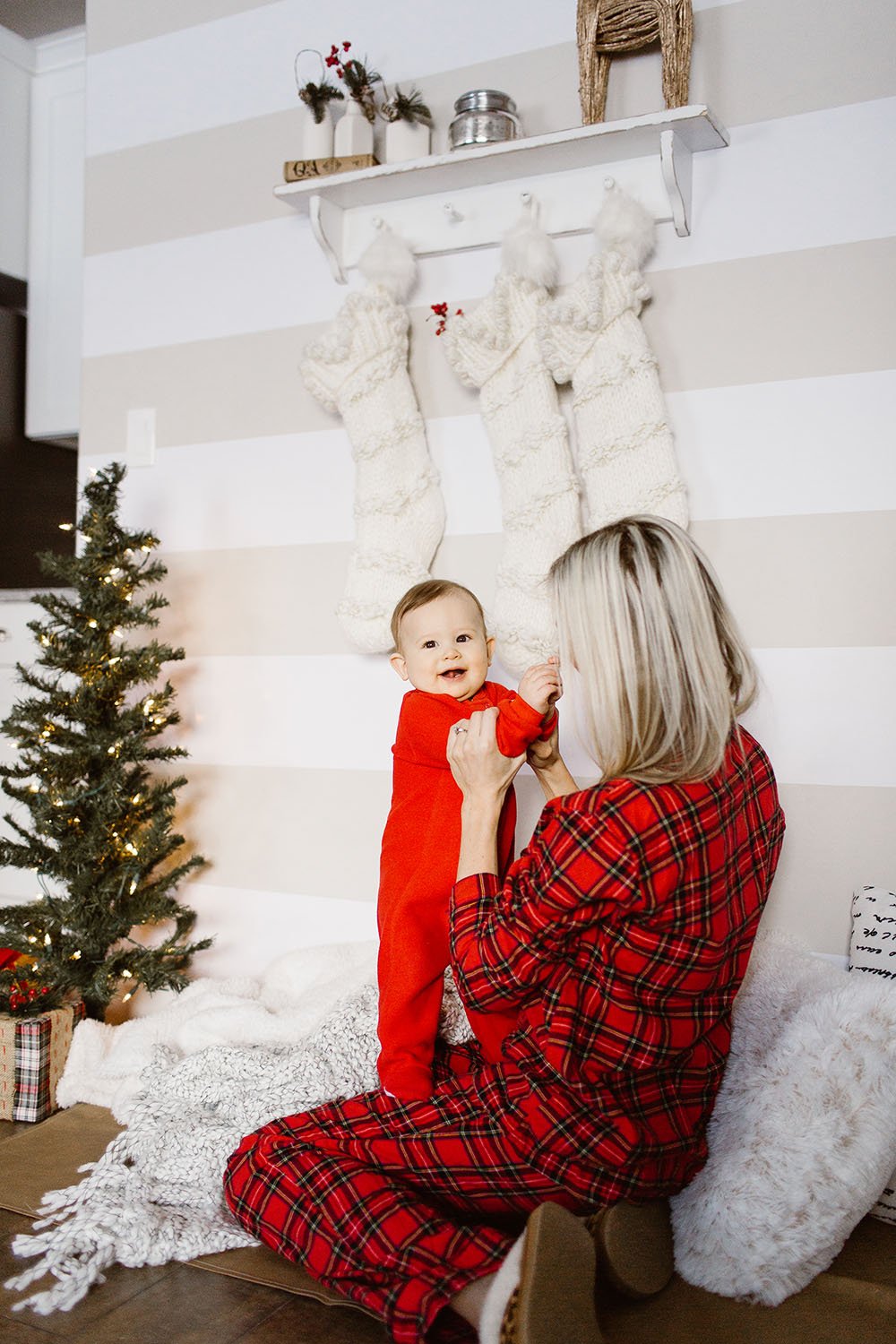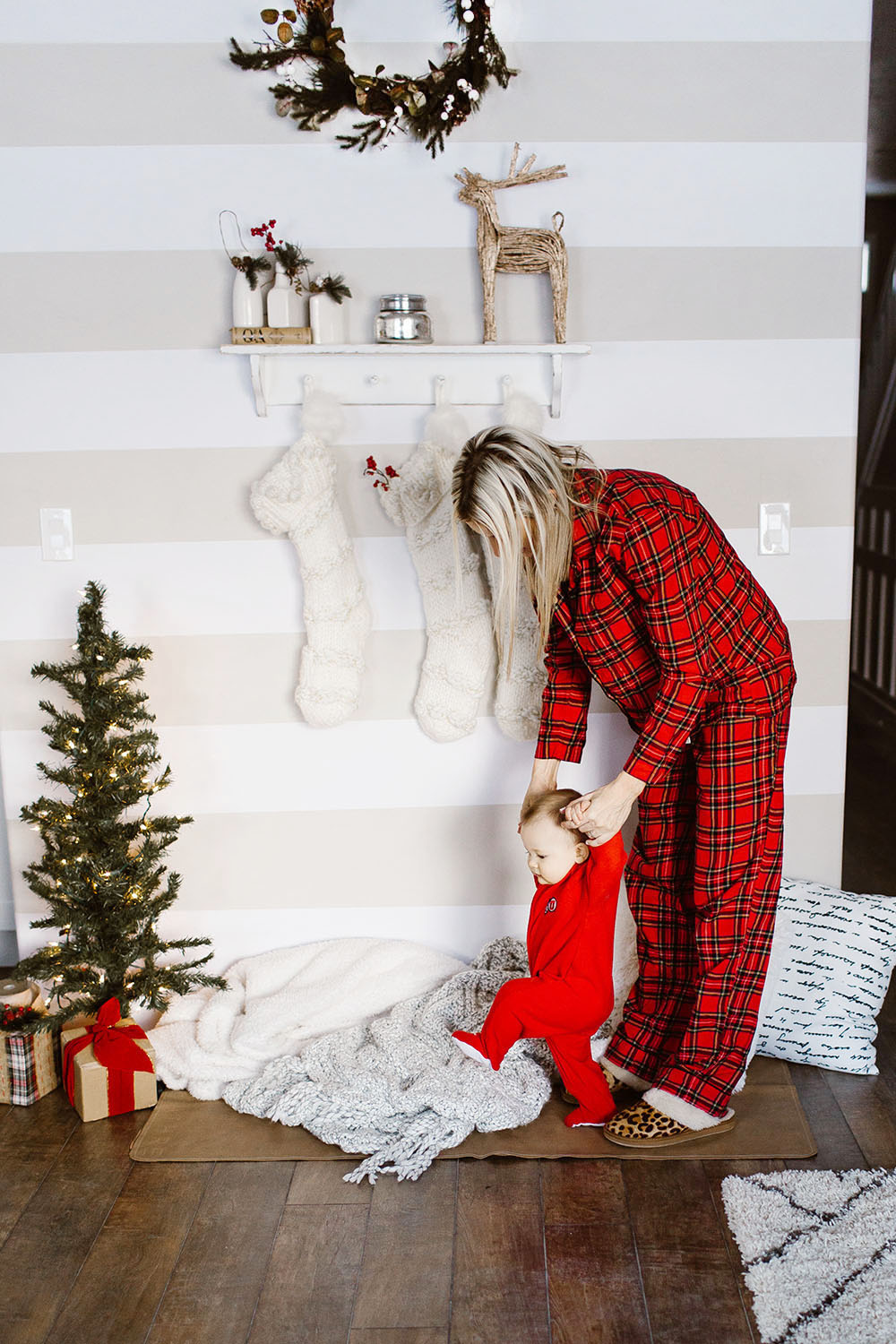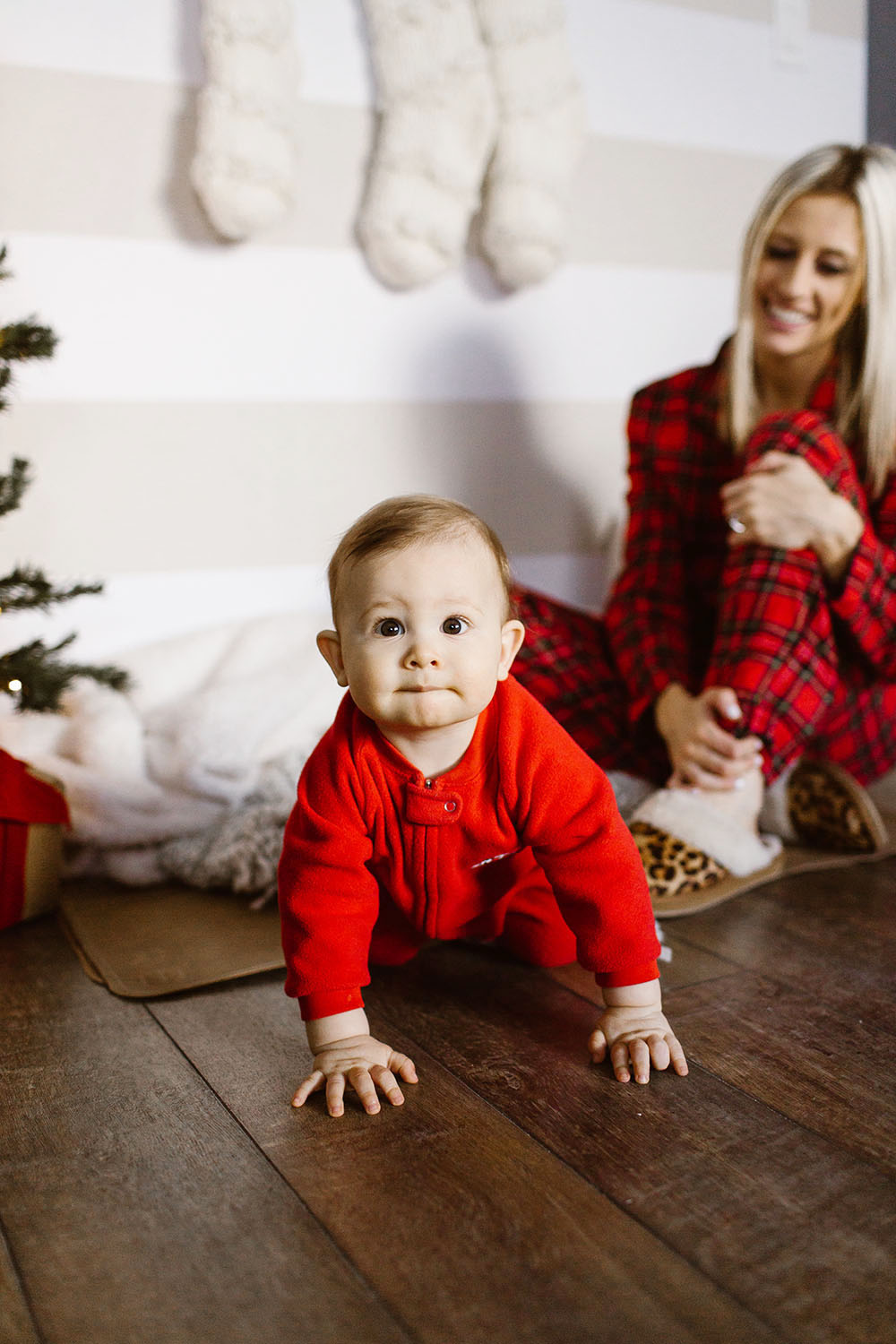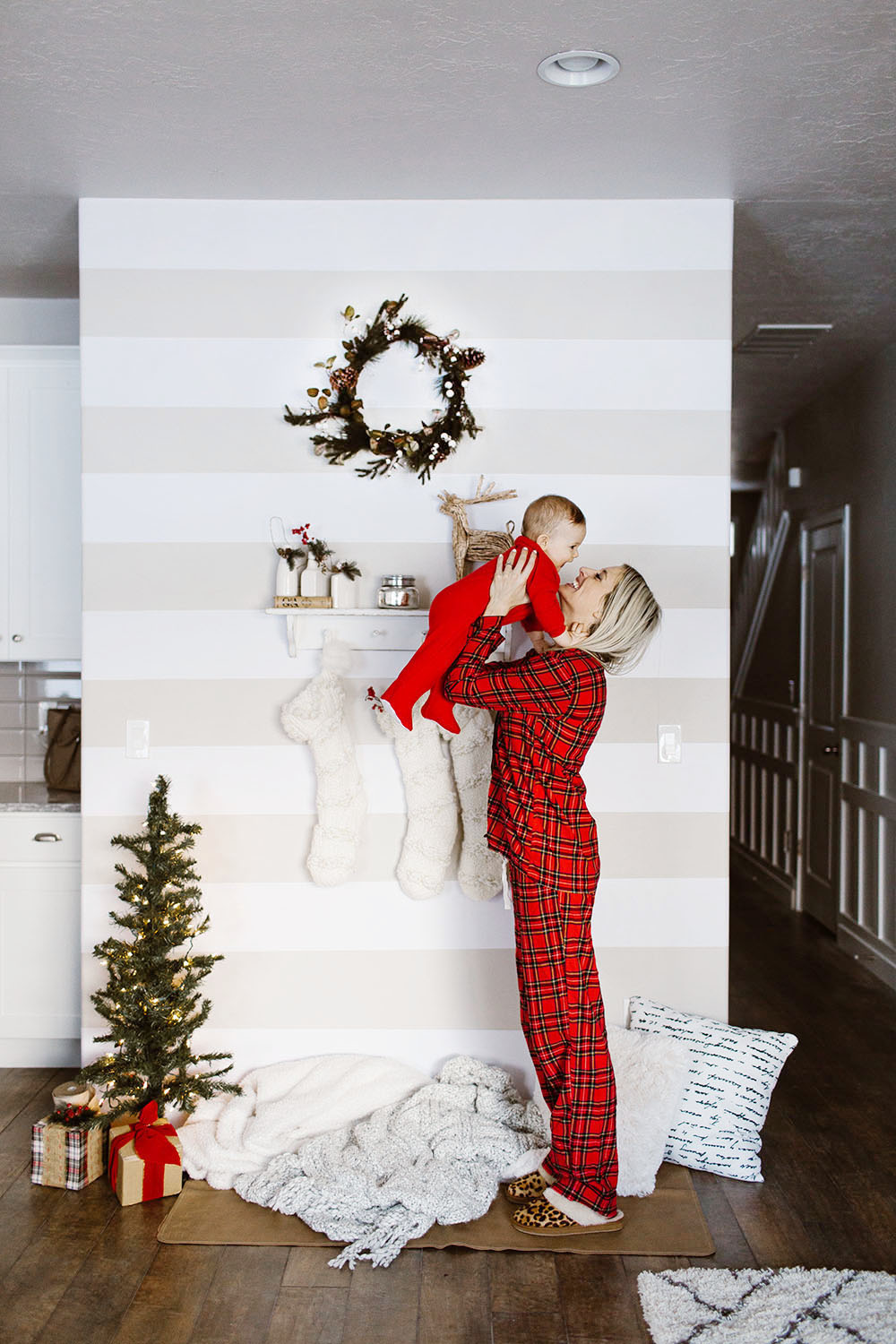 8-inch Easy Stripes in White + Handwriting Throw Pillow c/o Walls Need Love
I've been planning to design a Christmas accent wall before we ever built our new townhouse and it was so gratifying to finally see it come together. We've only been here a week so this is the most put-together spot in the entire house. Ha. Lots of unboxing still to do, but I'm glad it will feel a little more like Christmas at home despite the mess.
To design this accent wall, I started with my favorite Walls Need Love Easy Stripes (you've seen them before in Benjamin's nursery) and then gathered some inspiration for the decor on Pinterest and some of my favorite retailers, like Pottery Barn. We don't have a fireplace so I wanted to use this space to hang our stockings. And yes, our Charlie Brown Christmas tree that Matt and I have had for the past 5 years is still standing strong. I'm actually curious if any of you with little ones put up a normal sized Christmas tree and how you keep them from destroying it (or pulling it down on themselves)? Please share your tips. I'd still like to get one, but I'm so worried about Benjamin hurting himself.
If you still have some decorating to do, or are planning to revive some rooms in your house for the new year, you should definitely take advantage of this promo code Walls Need Love created just for Little Miss Fearless readers!
Use code Holiday20 to get 20% off your purchase of $30 or more at Walls Need Love (through Jan. 1, 2017).
And if you're feeling creative but don't know where to start, be sure to check out their website for inspiration and ideas! They have so many options for removable wallpaper, wall quotes and decals, and home textiles like pillows, pouffes, bedding and more.
One reason I am such a big fan of Walls Need Love is that their products allow me to decorate without making a big commitment. Removable wallpaper is seriously the way to go, especially for those who like to change up their decor from season to season.
Hope you have a very Merry Christmas this year!
Photos by The High Pines.
Special thanks to Walls Need Love for sponsoring this post.
Other decor items…