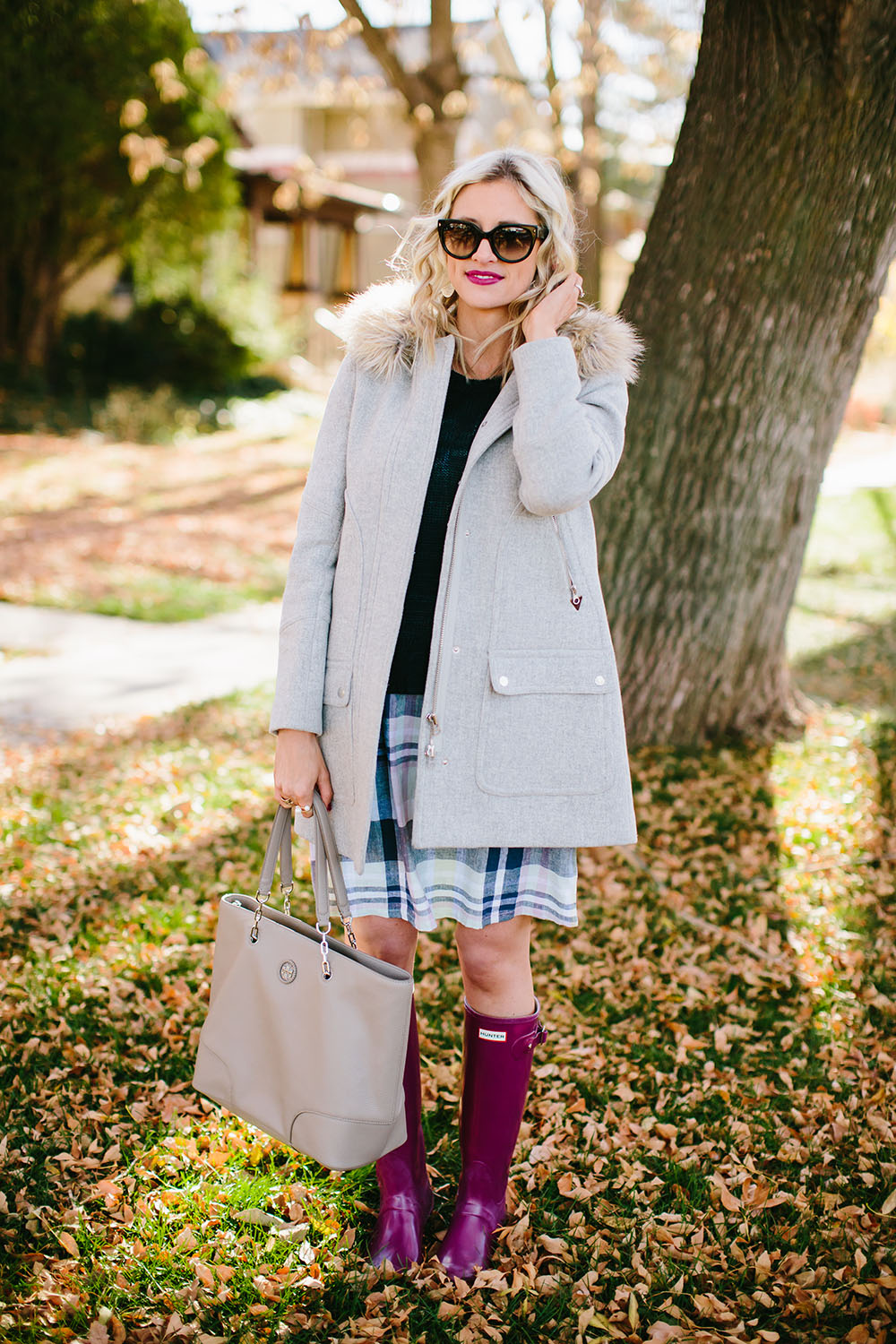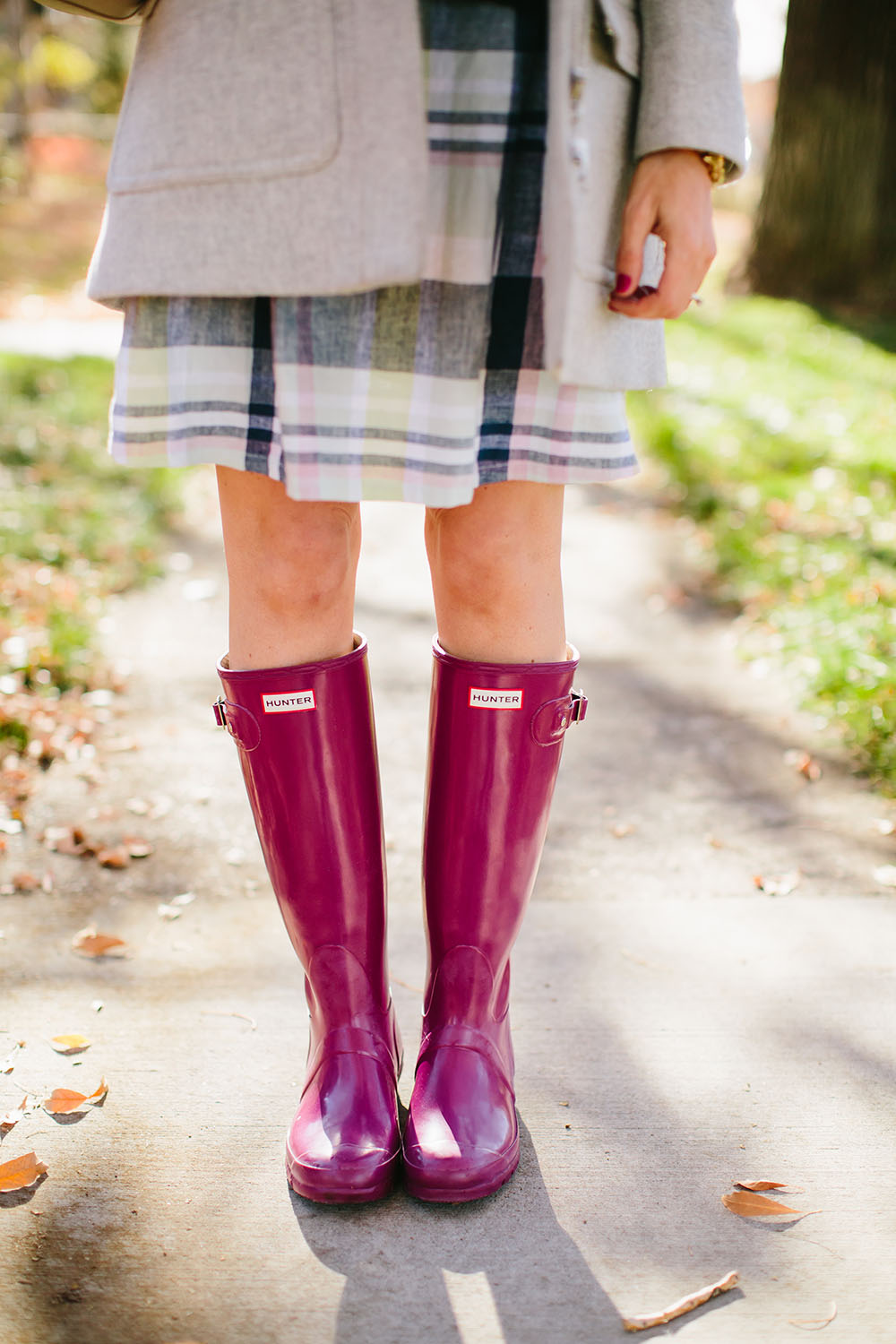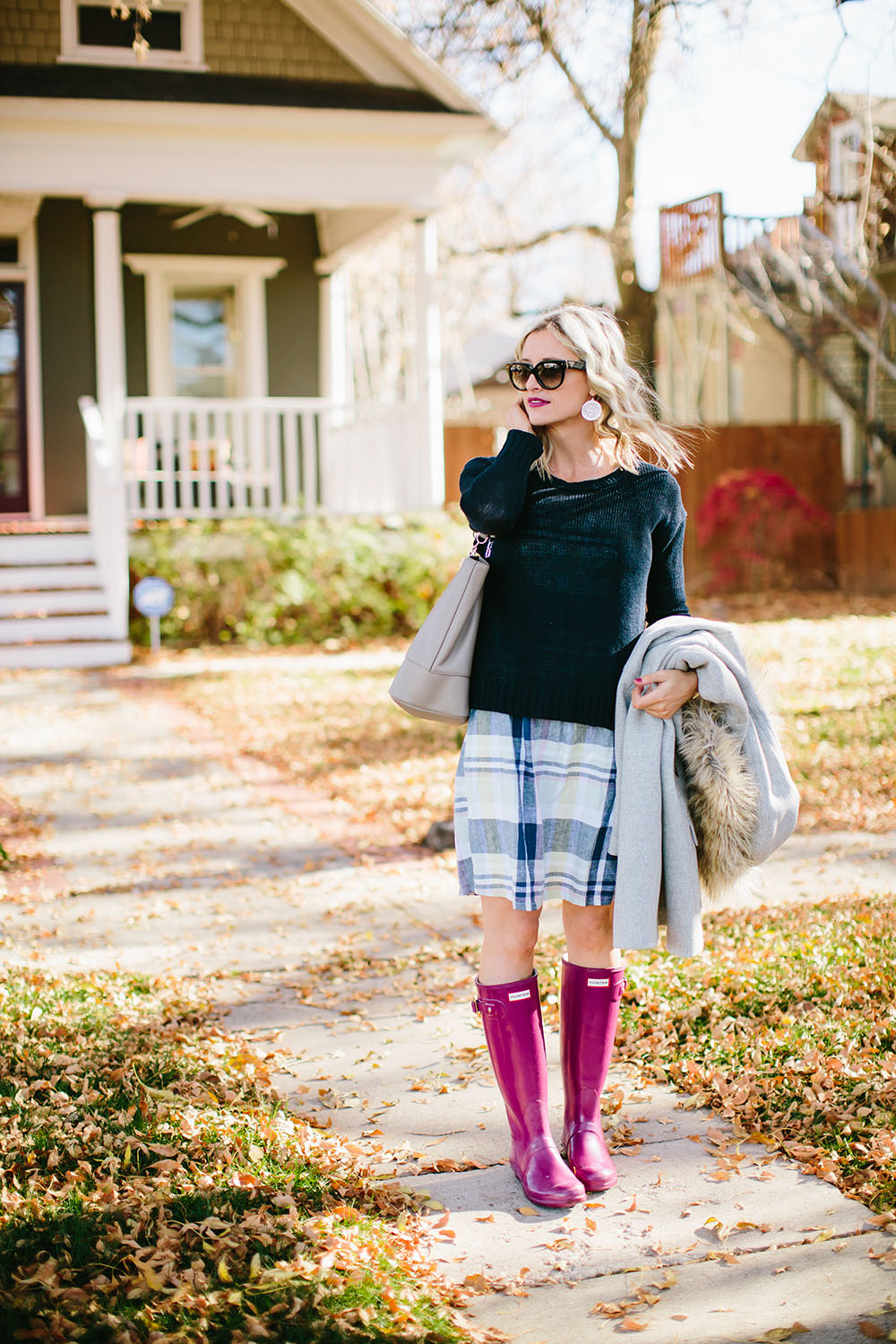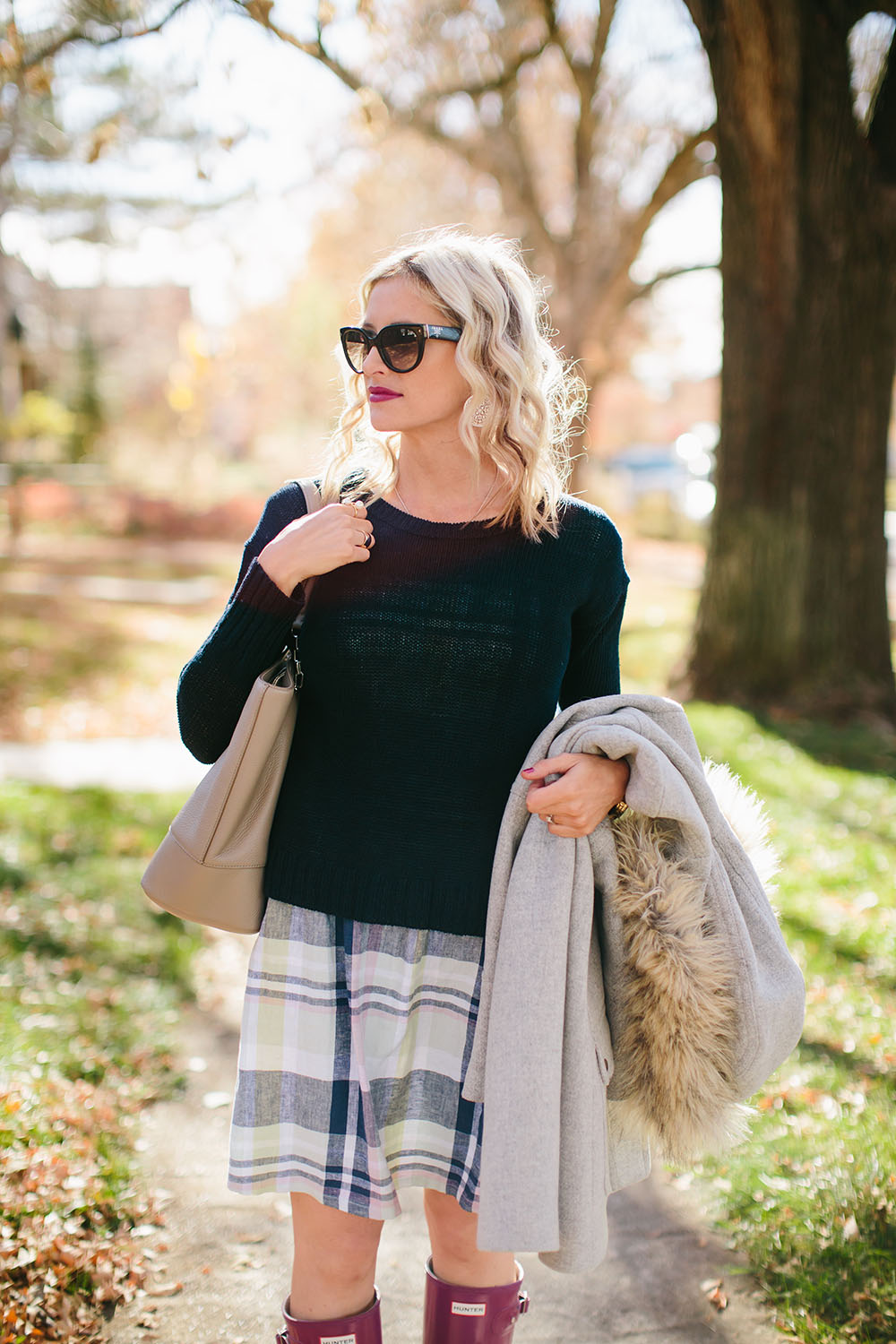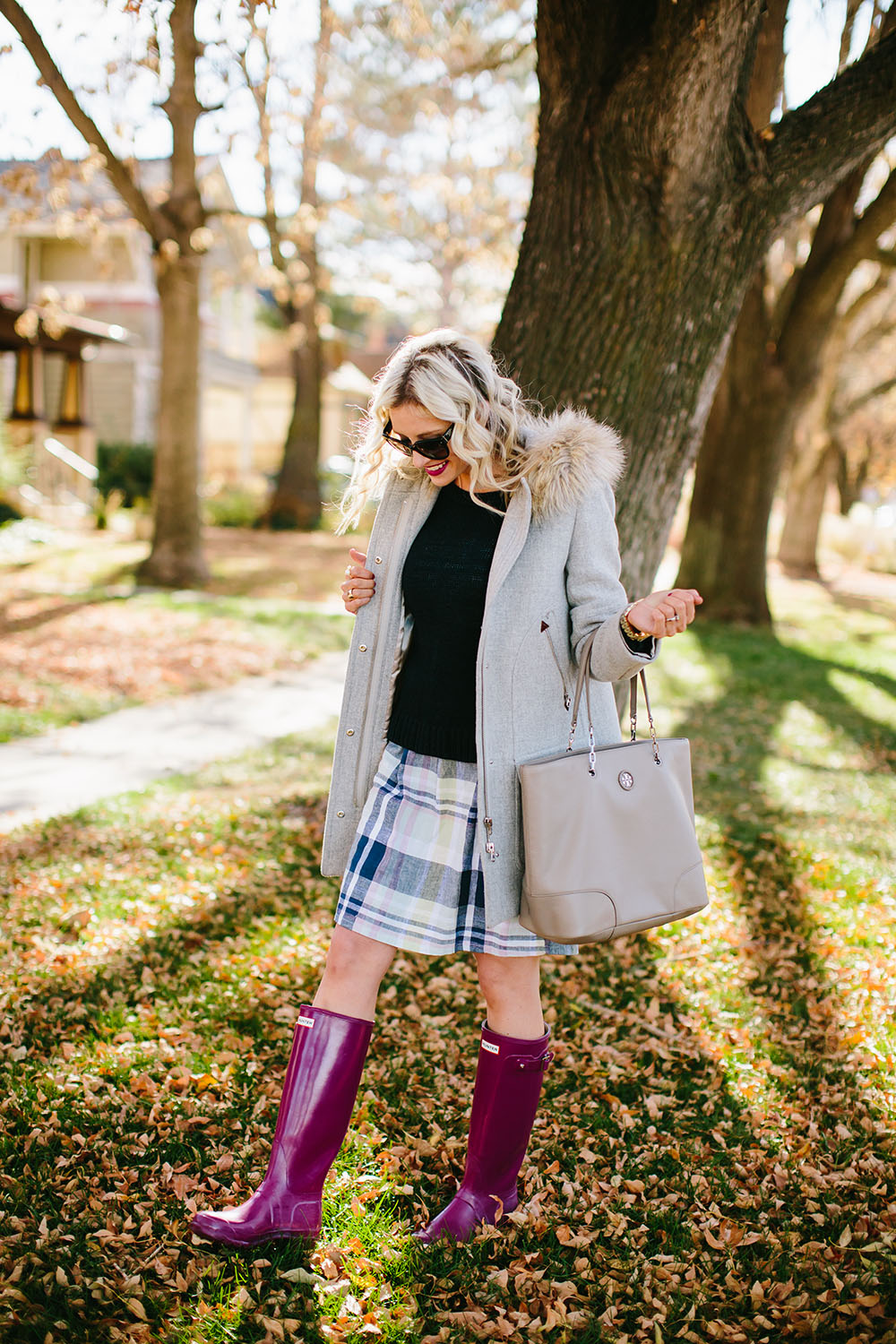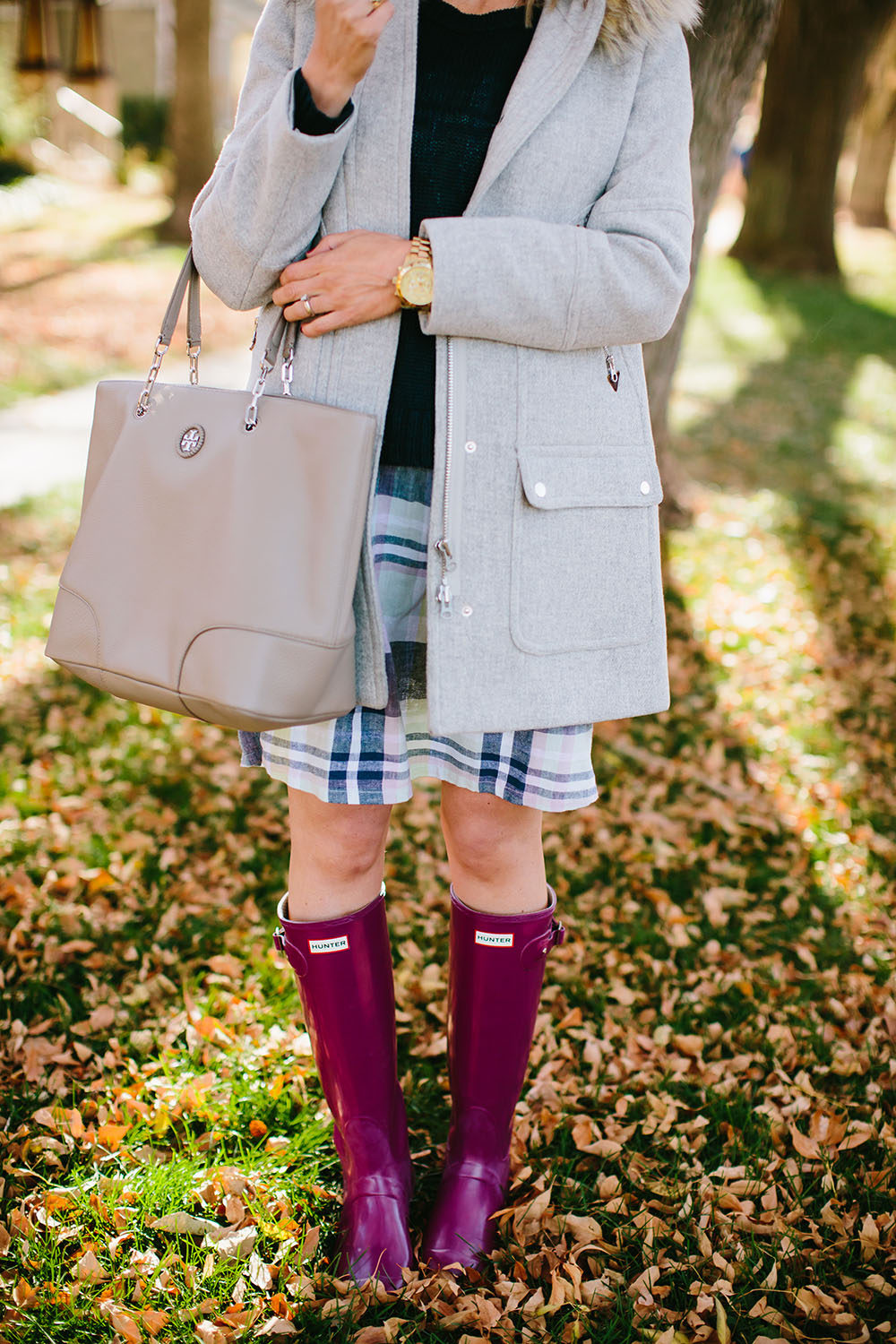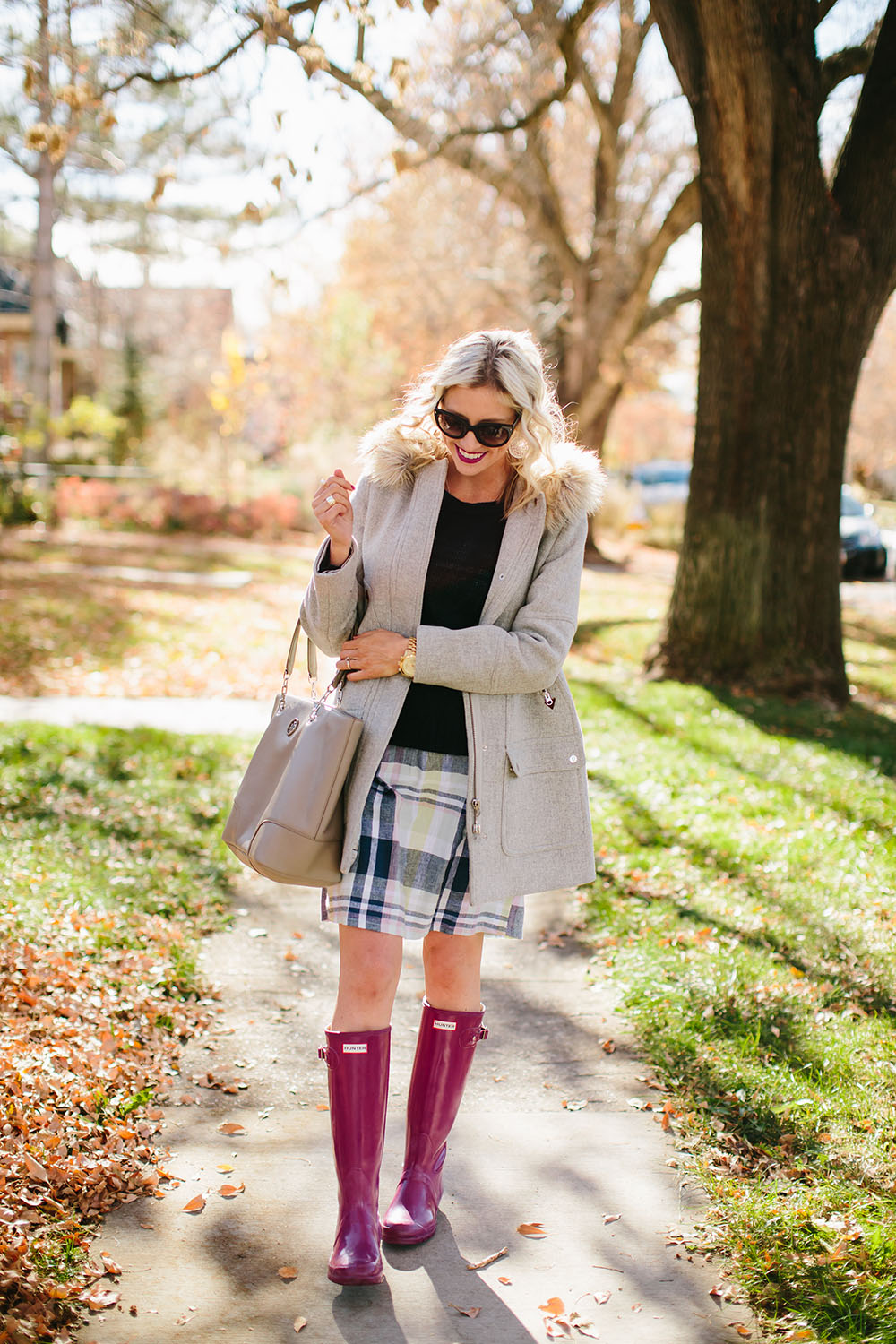 WHAT I'M WEARING
coat: jcrew | sweater: jcrew {old; looove this style} | dress: old navy {under $20!; seen here this summer!} | boots: hunter boots | bag: tory burch {similar style} | glasses: prada | watch: michael kors | lips: 'rebel' by mac

We've officially been in our new house for a week now and I hadn't unpacked a single box or bin since the day we moved… until last night. Like most people, I didn't realize how much stuff I had until we moved. But one thing I am loooving is being able to see all of my clothes in one closet again. Our previous living space was a small basement with no walk-in closets. Our new closet isn't anything you'd see on Pinterest, but it's big enough to walk in and see all of my clothes! I feel like I just won a shopping spree. I pulled this plaid dress out that I haven't worn since the summer and thought, "there has to be some way I can wear this right now." I mean, it is plaid season.
My tips for wearing your spring or summer clothes in the fall/winter?
Look for ways to pair them with dark neutrals like navy, gray or leopard, and jewel tones, like my violet (aka, maroon) Hunter Boots and lipstick. I also thought layering on a cozy pullover sweater, rather than a jean jacket or cardi, made the outfit come together really well for the colder weather. Would you have guessed I bought this dress last spring?
What items from your spring/summer wardrobe are you wearing this season?
Photos by The High Pines.