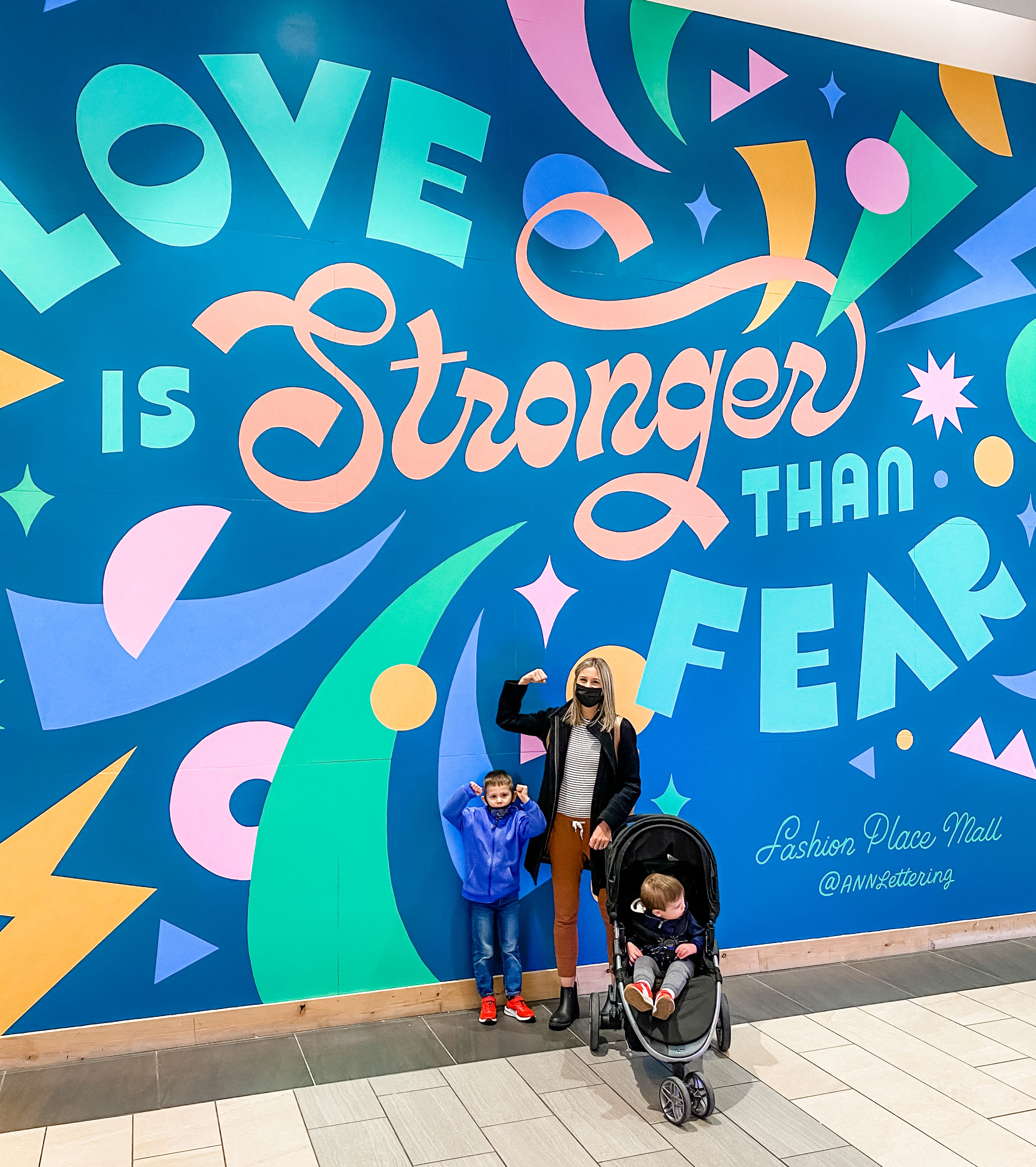 My Focus in 2021
Like many of you, I am so looking forward to 2021.
I love choosing a word to focus on each year and refer back to when I "lose my focus."
Last year, I chose the word "peace," and looking back on 2020, it feels completely inspired and definitely rung true for me despite the challenges we faced across the world.
Because of that very timely word, I've taken extra time to ponder my focus word for 2021.
I've finally decided on: Centered.
To me being centered means being divinely centered. When God and Jesus Christ come first in my life, they always tell me what to put second.
I actually spent much of 2020 studying and learning what it means to be divinely centered.
My favorite definition of it comes from Stephen R Covey's book, The Divine Center, which inspired my love for this word and state of being:
Those who are divinely centered are not naive; they are aware of weakness and evil. But they realize that behavior and potential are two different things. Since they believe in the unseen Christ, they also believe in the unseen Christlike potential of all our Heavenly Father's children.
Now that I truly understand what it is and how to recognize the moments when I'm not divinely centered, I want to spend the next year practicing it, choosing it.
I have finally accepted that I'll continue to face challenges and doubts in my life, regardless of how much I've grown and overcome.
But I know it's because of those very challenges and occasional darkness that I can see my growth because of the light and understanding that follows each of those difficult experiences.
I can't wait to share more thoughts and learnings on this. It has been a huge blessing of knowledge in my life and a central part of my journey to self-mastery.
2021 Resolutions
As far as resolutions go, I still love setting goals and have even gotten quite a bit better at keeping them.
All the practice of putting off the natural man with my food journey has helped me to see clearly the things that are not essential in my life, and those are usually the things that lead me to subordinate my commitments to my moods.
Here are a few of the goals I have for this year:
Exercise six days a week in January (going great so far!); Reassess and set a new goal for February and each consecutive month. So far I'm running Mondays, Wednesdays and Fridays, and lifting Tuesdays, Thursdays, Saturdays. ??
Prioritize date nights with my husband 2x per month. So far we're doing daytime dates when my mom can watch our boys without having to manage the whole bedtime routine. We slip away for a movie, couples massages, a workout (like the good ol' days). I'm so excited to date him intentionally again.
Help others break free from the bondage of addictive foods and the false idol of body image by teaching them about who they really are. Many of you know how badly I want to coach someday. I am currently helping a few friends and testing out my coaching skills. If we find out that I don't suck, then maybe I'll be able to do more with that this year.
Savor every moment of motherhood. Mothering is still the hardest job I've ever had, but I'm learning fast and realizing how most of our time together will be as adults. I want to be truly present in these little years and moments I have that are slipping through my fingers. Keeping boundaries on my other passions and interests for the time being is absolutely worth the sacrifice for me. I love being a mom and feel grateful every day for the blessing of it.
Get funny. You read that right. I have a goal to be funnier. I have no idea if this is possible. I love to laugh. I'm just more like a cup of Jo than a cup of Chip, if you know what I mean. Hoping my husband can teach me a few things on our dates and that I'll have you howling with laughter by the end of the year. ? Totes serious.?
A Look Back at 2020
2020 was a year of growth and so.much.change for me…
I landed my favorite sponsored brand campaign of my blogging career with CALIA by Carrie Underwood, not knowing I would close the door on these kinds of opportunities at the end of the year. It was such a fun experience that I'll cherish and remember forever.
I let go of my eyelash extensions after 5 years ? because I recognized I was in bondage to them! I didn't think I could look good without them and that just felt so self-limiting. (A week later, COVID shut everything down ? #nosuchthingascoincidences).
I allowed my hair color to slowly transition back to its more natural color. This was partly driven by necessity with the pandemic, but also turned out to be surprisingly freeing (just like the eyelash extensions). Now I feel more ME.
I let go of the fashion side of my blog (after almost eight years of focusing on and trying to grow it).
I let go of life as a sponsored influencer and no longer collaborate with brands to promote their products.
I vowed to the Lord to get my house in order and prioritize my family over everything else in 2021, and the moment I bore testimony of the sweeping changes He's made in my life, He brought me coaching opportunities to see if I truly would keep my house in order even when other commitments tug and pull for my time and energy.

Side note: So far, things are going well.
The Lord has been teaching me A LOT this past year about what I can accomplish with Him. And my faith is growing ever stronger that when we give our will and our life to Him, He gives us MORE.
I experienced that first with my food, and I'm experiencing it every day still.
I have seen miracles in my life as a result.
What are your goals?
I'm so excited for 2021 and I hope you are, too.
I'd love to hear about your dreams, resolutions and focus for the year ahead. I geek out over this stuff. I believe in us!
Happy New Year! Of all the places you could be, thank you for being here.