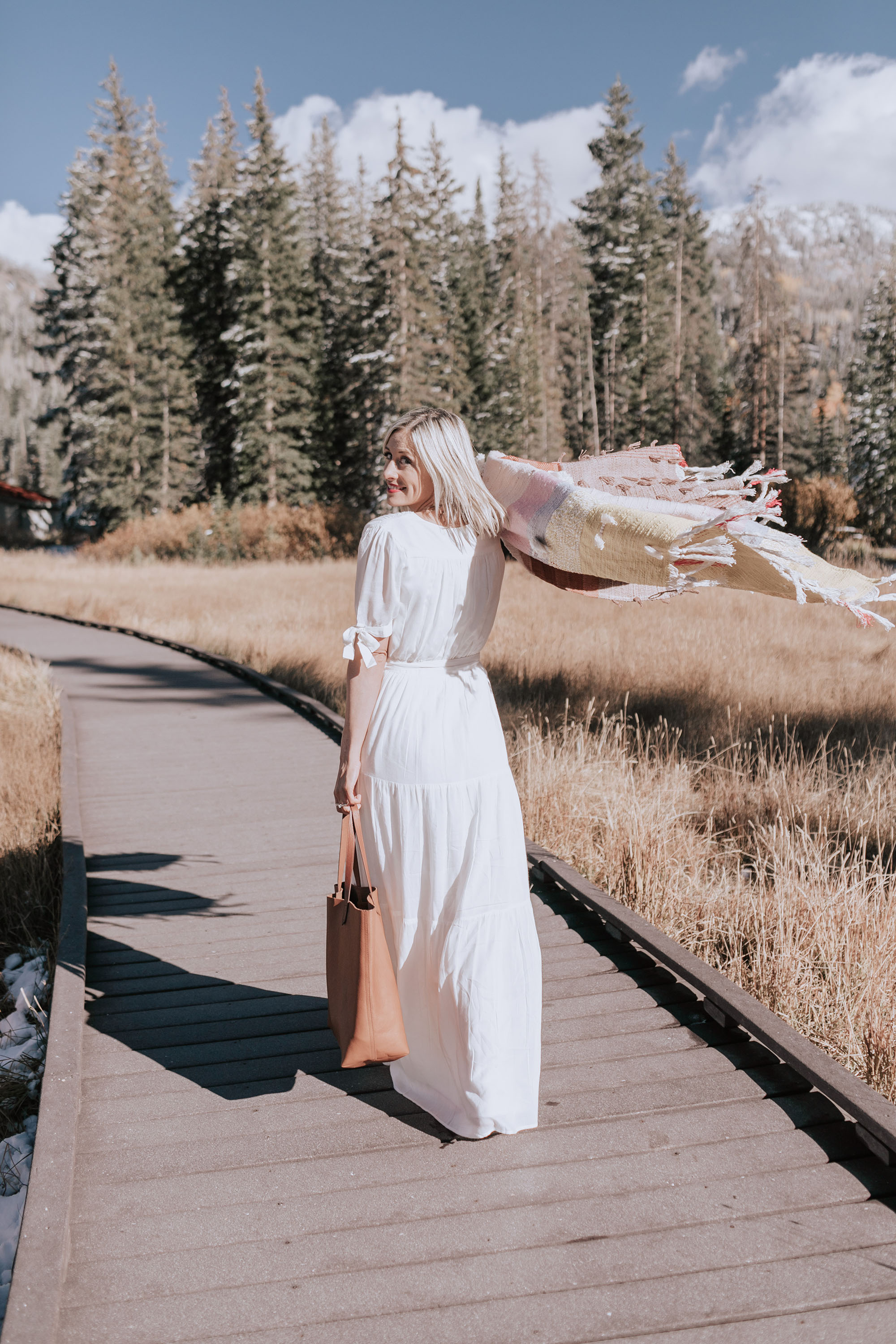 2020 is here! It's resolution time and it's never too late to write a blog post about it, IMO. 😀
This is one of my favorite blog posts every year. But before I jump into my goals, I always like to stop and reflect.
2019 Called on my Courage
So many good things happened in 2019. When I think about what changed me the most, what made me braver, these three things stand out:
Giving birth to my second IVF baby, Scotty, in June!
Giving up flour and sugar in August. It scared me every day for the first 100 days, but it has healed my relationship with food and helped me eat the way I've always wanted to (REAL FOOD).
Quitting my full-time job of six years at Adobe in November to be a full-time mom.
All of these changes required choosing faith over fear.
In many ways I feel like a completely different person going in to 2020. My routine has changed, my habits have changed, my thoughts have changed and my knowledge of God has changed immensely.

2020 – The Year of Peace
With a clear mind and fresh eyes, the word I'm choosing to focus on in 2020 is:
PEACE
Last year I worked a lot on my faith and learned that letting God and Christ into every part of my life only brought me more peace.
So in 2020, I'm going to do more of the things that bring me peace, such as:
Keeping my wardrobe simple to avoid over-consuming
Keeping my food simple to avoid over-eating and over-exercising
Keeping my home simple to avoid hoarding
Keeping my parenting approach very simple to avoid inconsistencies
Keeping my thoughts simple to avoid over-analyzing and self-doubt
Acting on simple promptings to avoid that annoying narrative of "shoulds"
Most of all, simply living my core values and putting my Savior Jesus Christ, my true source of peace, at the center of every thing I do.
With that as a backdrop, here are my top resolutions for 2020:
Courage
Each month on my blog and Instagram I'm going to focus on one of Brené Brown's 10 guideposts for wholehearted living (see January's kickoff here).
This requires courage for me because it's one of the most authentic things I can do and there's always the risk that others won't connect with it. Even if I don't receive the validation I always hope for, I'm still going to share this part of me and pray it inspires others to do the same.
Life
Invest in my marriage more intentionally and plan at least one date a month. Two kids has really stretched us thin this past year and I don't want to create bad habits that put our relationship in the background.
I'm also planning to implement more of the positive parenting techniques I learned from my friend Katie at Lead Guide Walk Beside. I attended her workshop in September and I've already seen major improvements in Benji's behavior when I handle the chaos of motherhood with simplicity, peace and purpose. (Check out Katie's Instagram if you're setting goals in this area, too. Her insights are life-changing.)
Style
Continue selling the clothes I no longer wear and use the money I make to pay for trips and memories with my family (remember how I quit my job? Lol).
Be more consistent with my Blog and Instagram content to help others learn about and enjoy the benefits of the capsule wardrobe (aka, having ENOUGH clothes)… also made possible because I quit my job. Haha.
Fitness
Run a half marathon in July (my first since 2011) and enjoy my improved relationship with fitness.
As many of you saw in my recent blog post, cutting sugar and flour from my diet last August helped me lose 32 pounds in 5 months. Twenty of those pounds came off in the first two months and I didn't rely on exercise for any of it. That was mind boggling to me because I've ALWAYS turned to exercise to control my weight. And now that I've seen the power that diligent, clean eating has, I'm free to enjoy exercise for what it does best—push limits and build strength and endurance.
I'm so excited for what lies ahead in 2020. Happy New Year, my friends! Thank you for sticking with me year after year.
What are your goals for 2020? I'd love to hear about them in the comments.