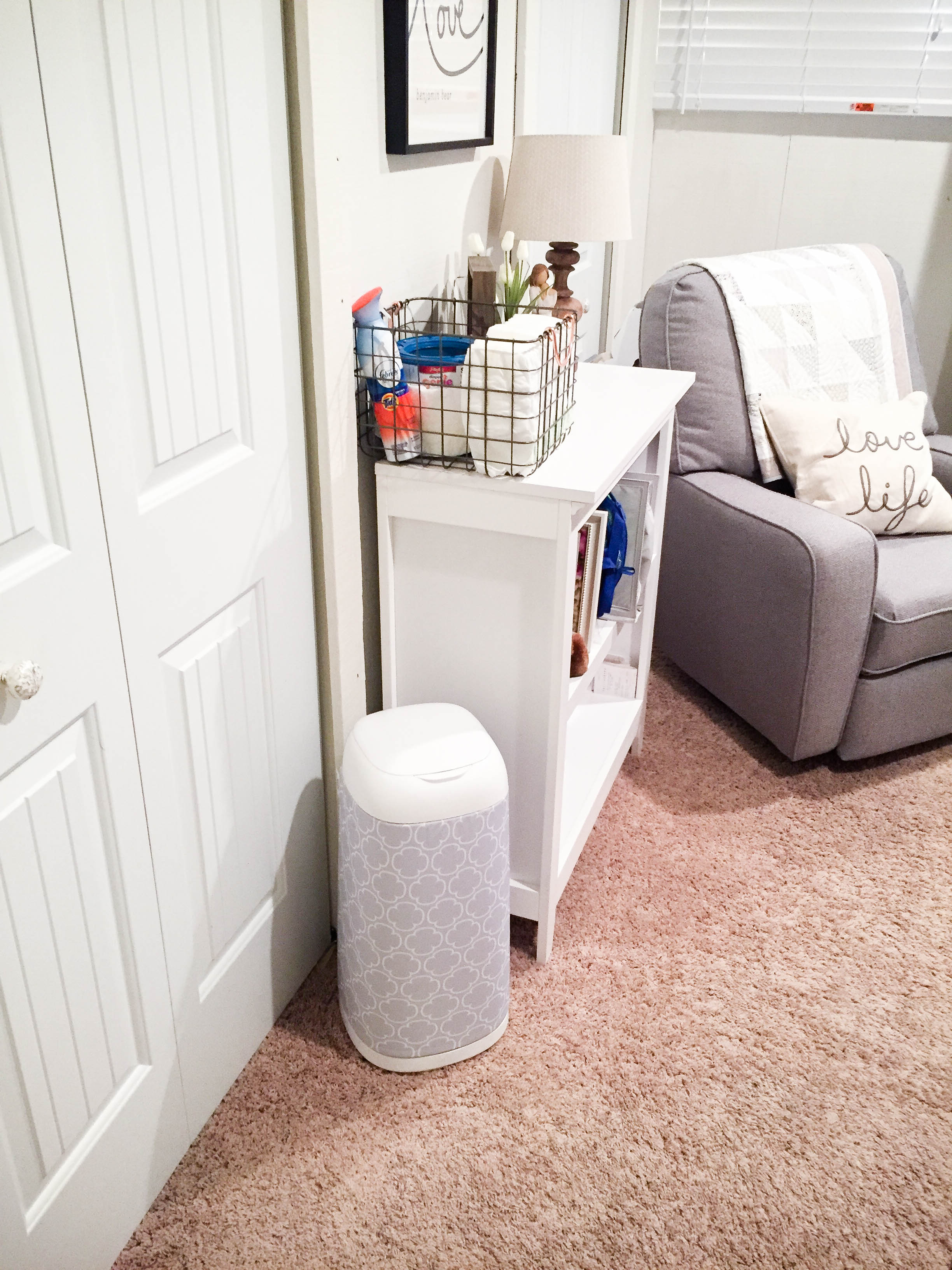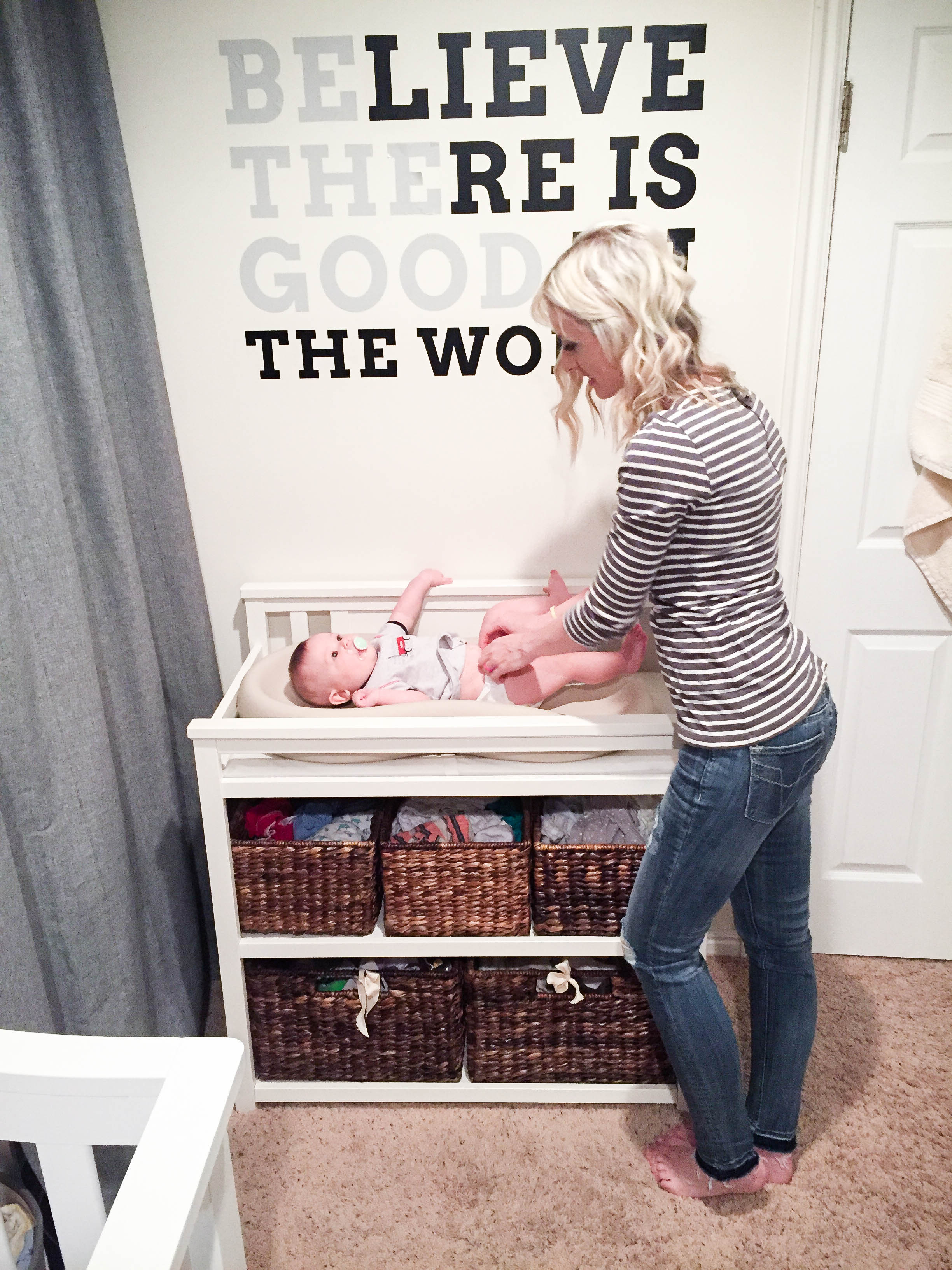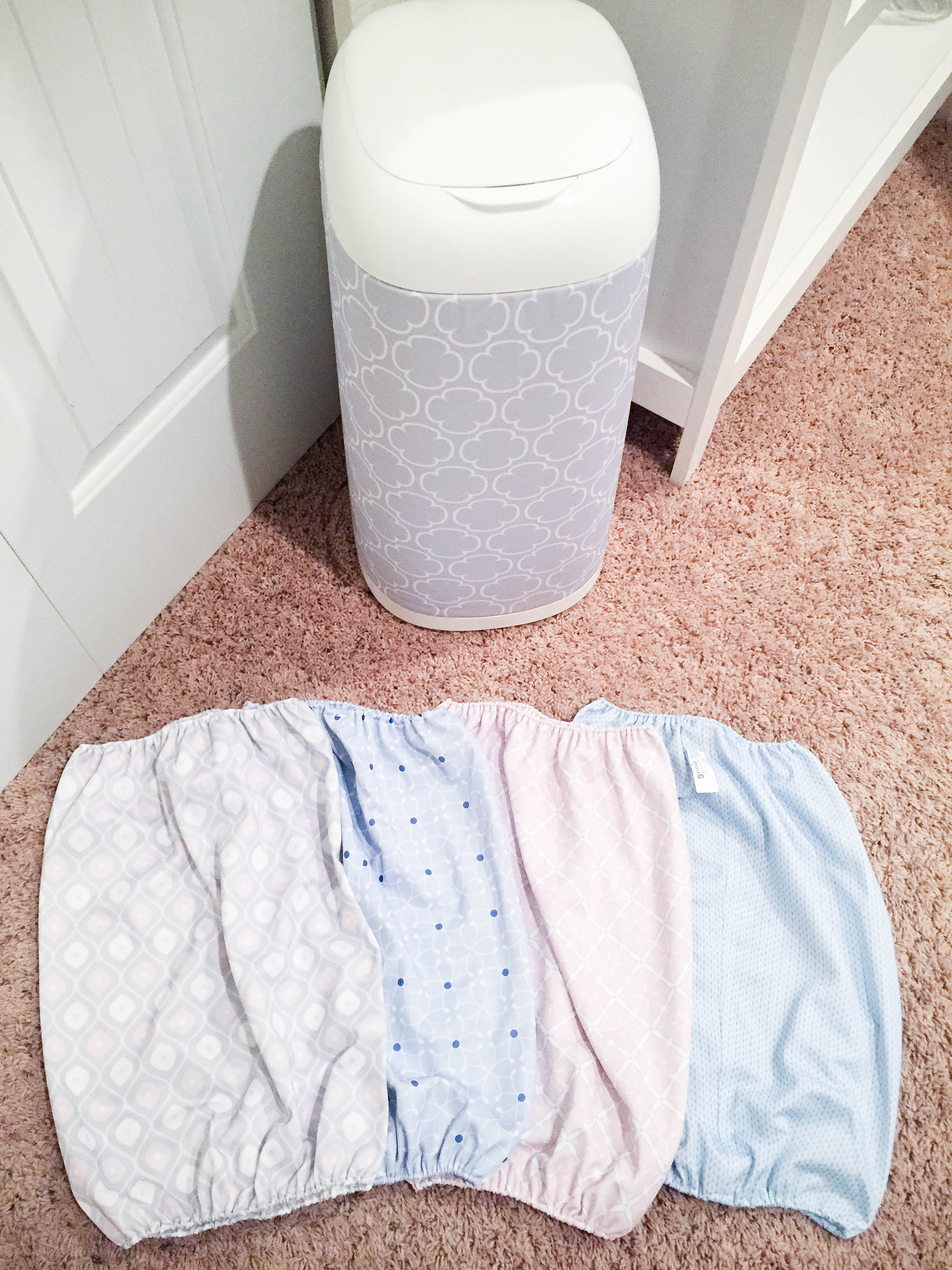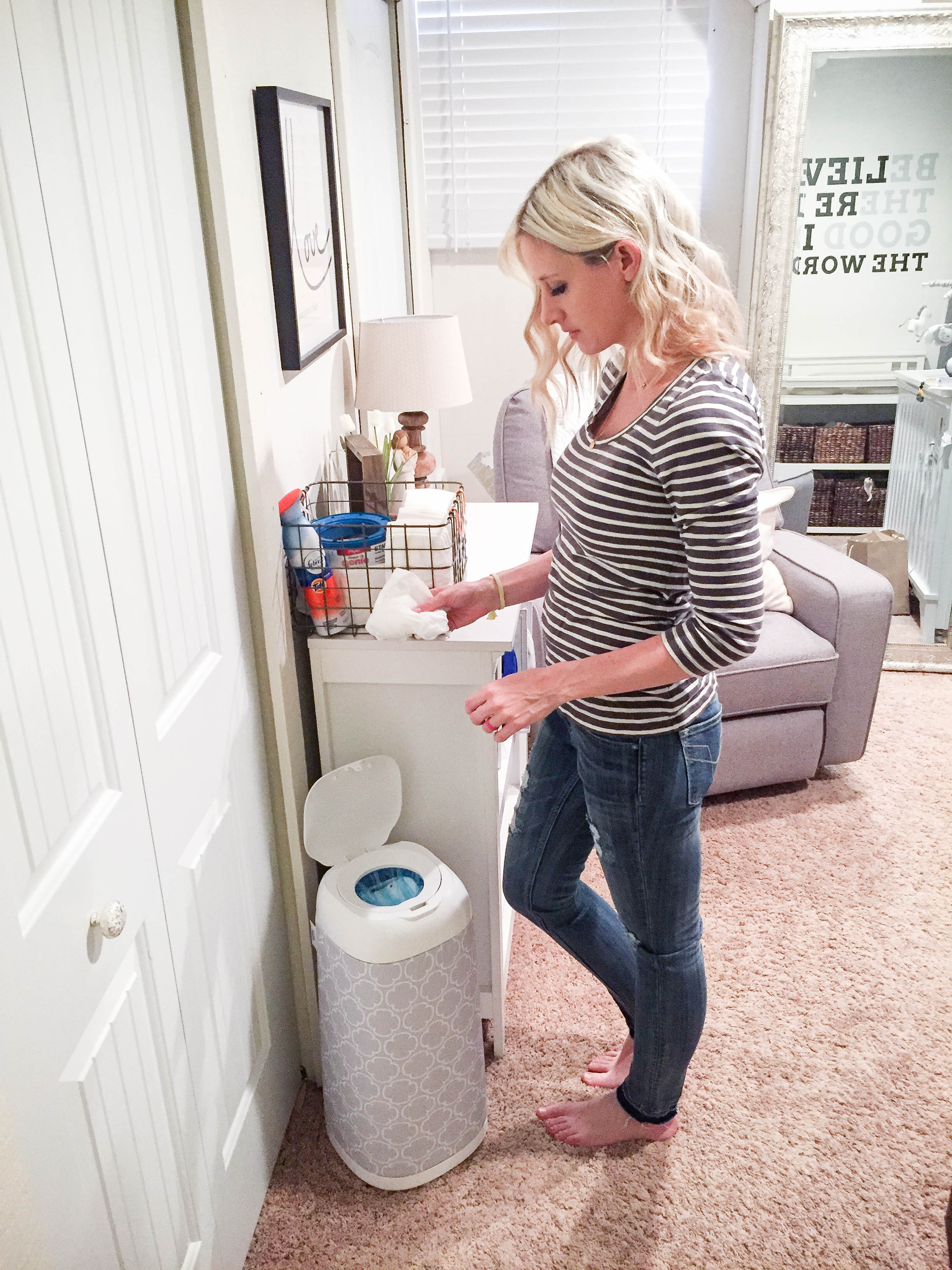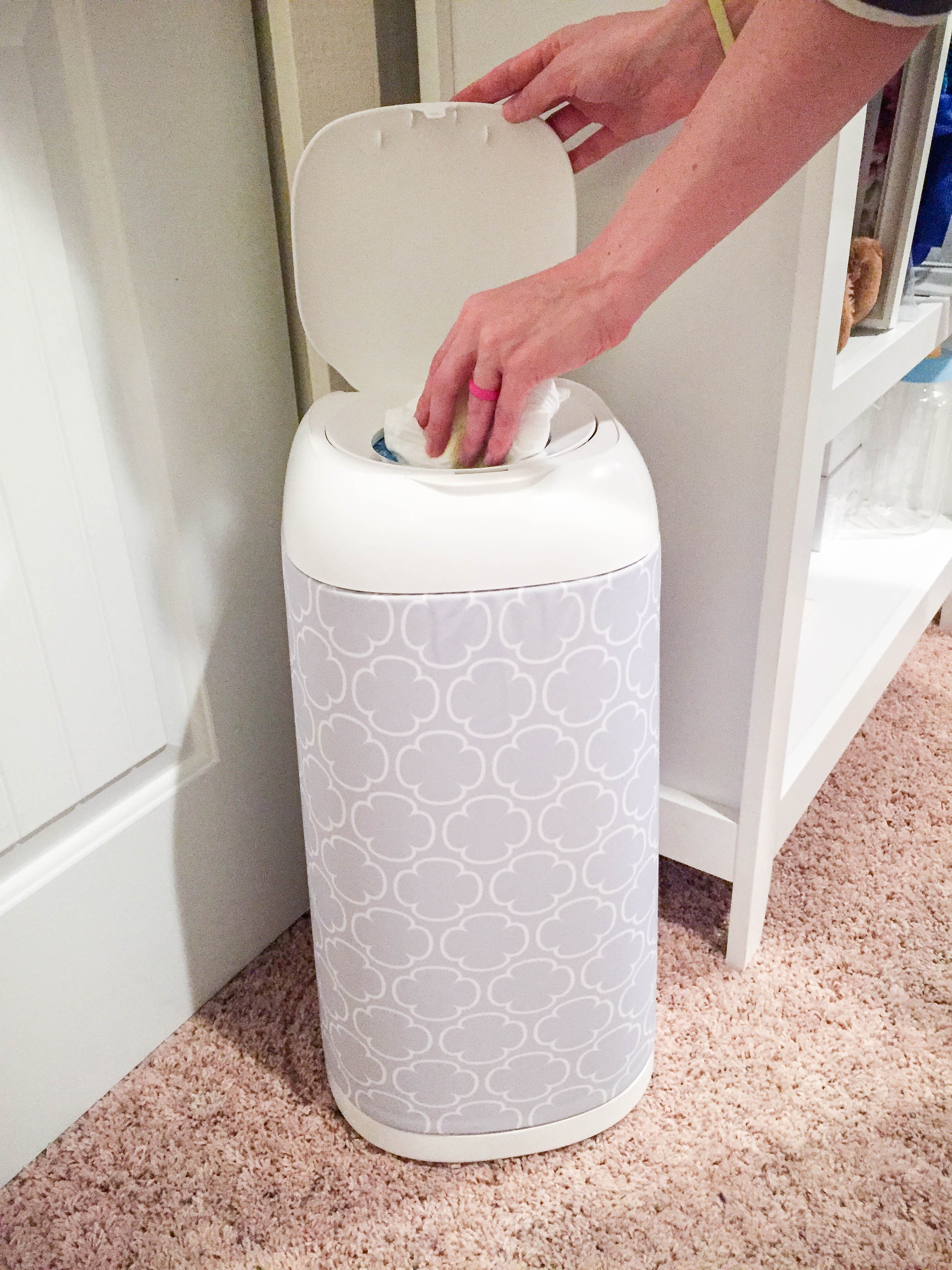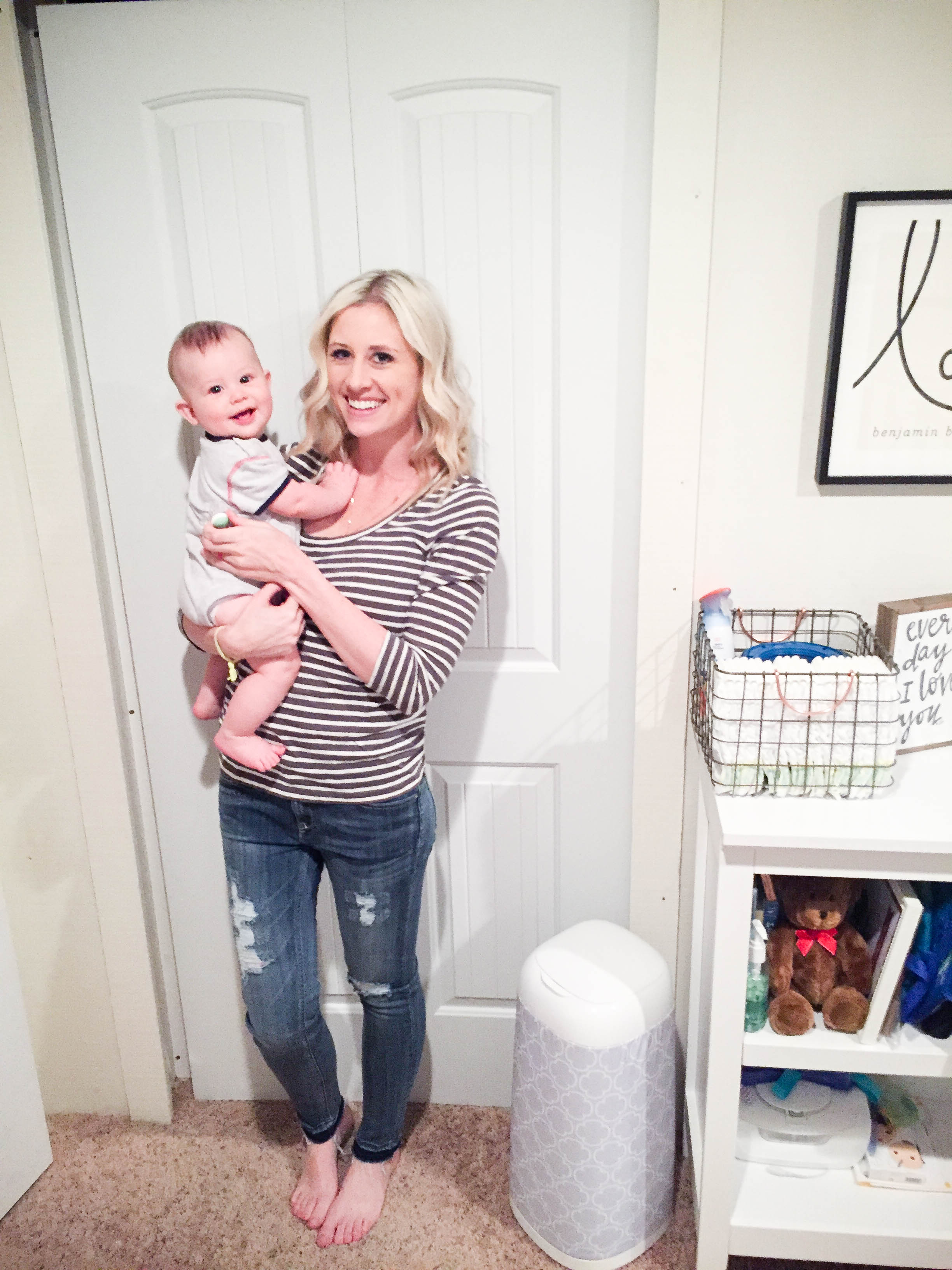 When we first brought Benjamin home from the hospital, I didn't exactly have everything I needed for my new mom life. I didn't want to go overboard on buying things we wouldn't actually use, so we started with the necessities (bassinet, crib, changing table) and slowly worked our way up from there. You may have noticed I didn't include a Diaper Genie in that list… yeah, big mistake. If only I'd known.
For weeks we just used a small garbage can in the nursery for diapers. I should have taken a picture of it to show you. It was small! As new parents, we literally had no idea how quickly we'd fill it up with all the diaper changes each day (8-10 times per day!). And while it seems like a no-brainer to get a Diaper Genie to eliminate the odors from poopy diapers, I thought it was just a personal preference. Like, "I'm sure my baby's diapers won't smell that bad." Uhh, Dude, they smell bad. And they're only getting worse.
The only benefit to waiting? Diaper Genie just introduced the new Diaper Genie Expressions. So not only did we get the benefits of the tried-and-true Diaper Genie keeping our nursery clean and odor-free, we got all of that and the option to personalize our Diaper Genie with one of five stylish, designer fabric sleeves* to put over the Diaper Genie (even I didn't think I'd go all interior-designer mode with our nursery, but I just couldn't help myself—it was fun to tie the Diaper Genie in with my grey and white color scheme).
So if I could give some advice to any of you expectant first-time mamas, it would be…
Put Diaper Genie Expressions on your list of necessities. It will keep your nursery smelling clean, pleasant and stylish. Trust me, you'll be spending lots of time in there. 😉
Diaper Genie Expressions c/o Playtex Baby.
*Expressions designer fabric sleeves sold separately.
Special thanks to Playtex Baby for sponsoring this post.