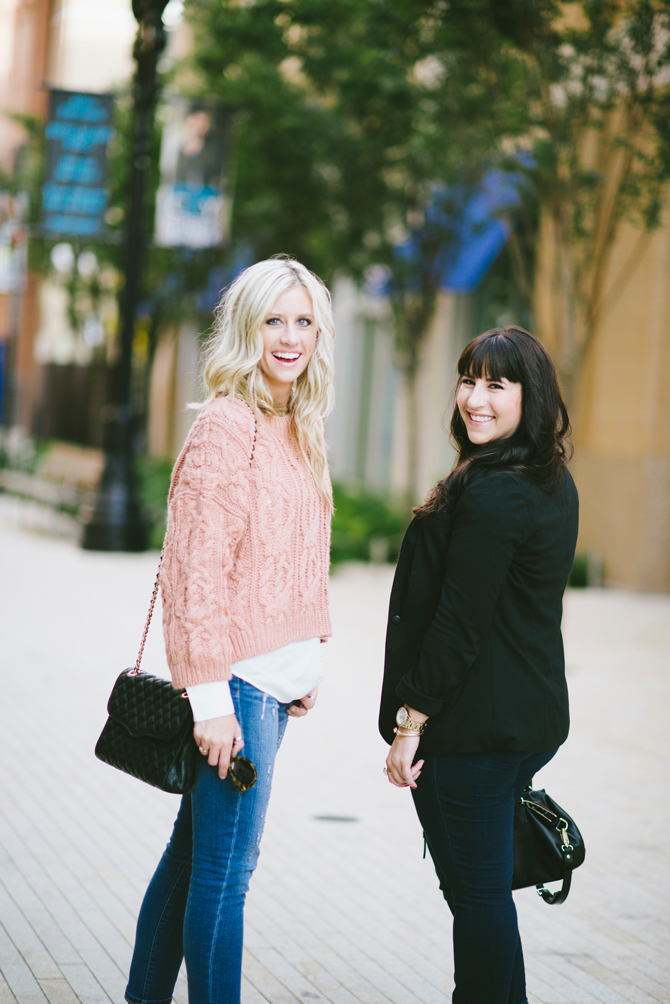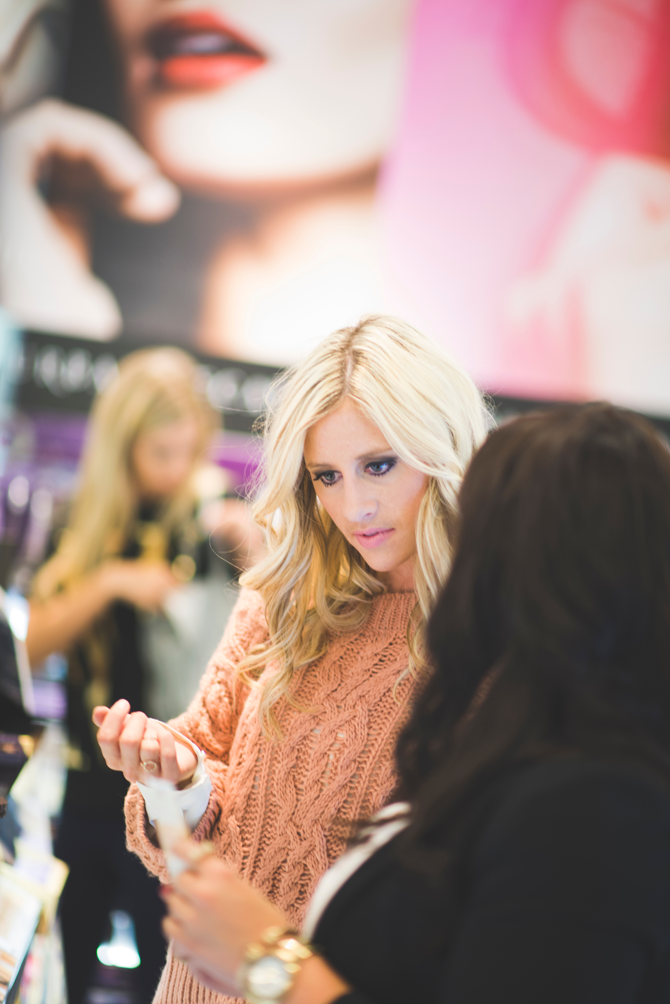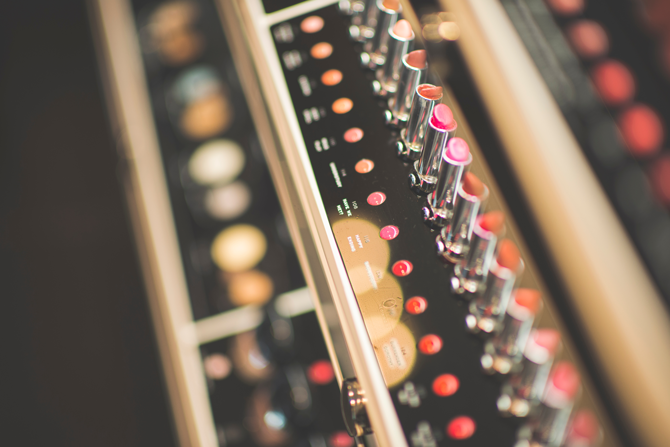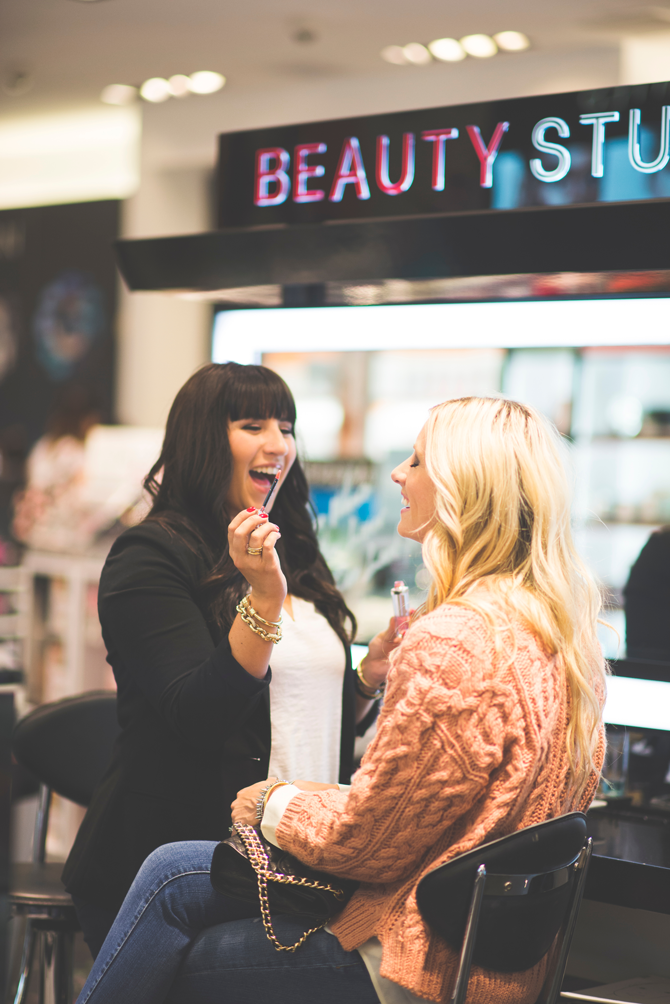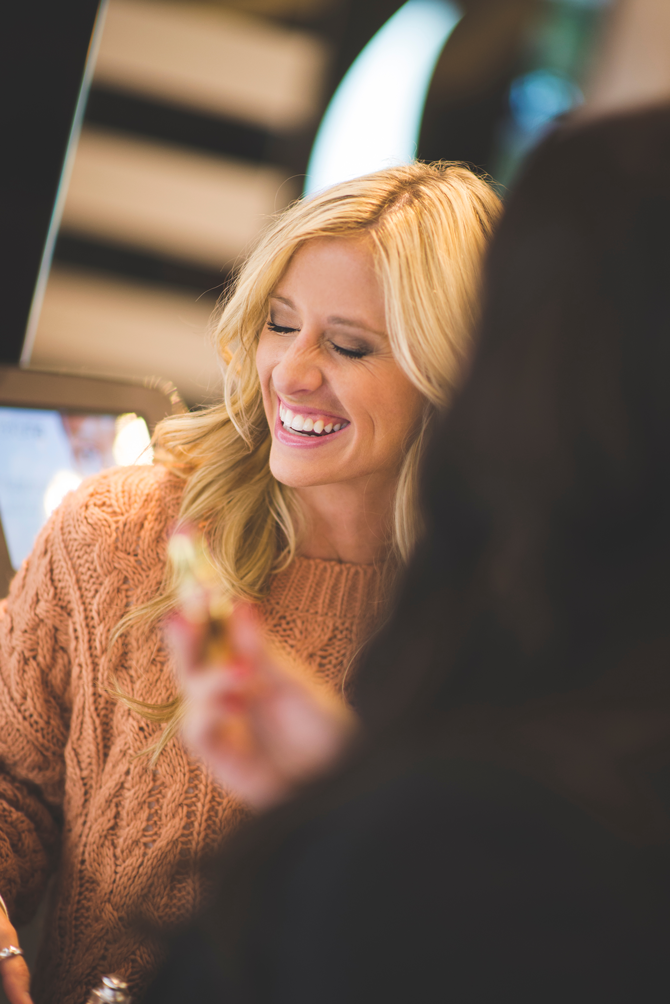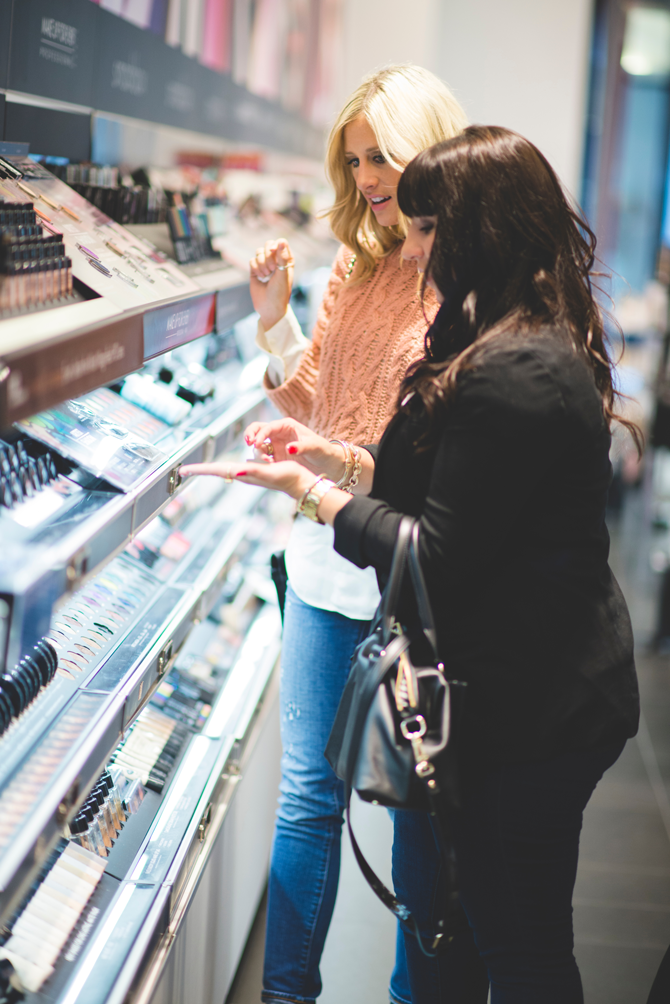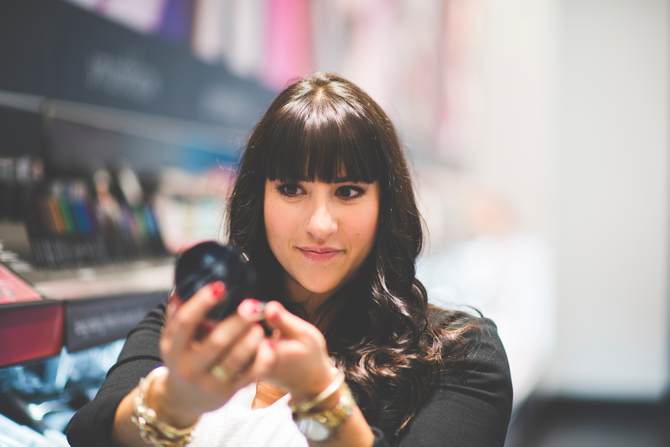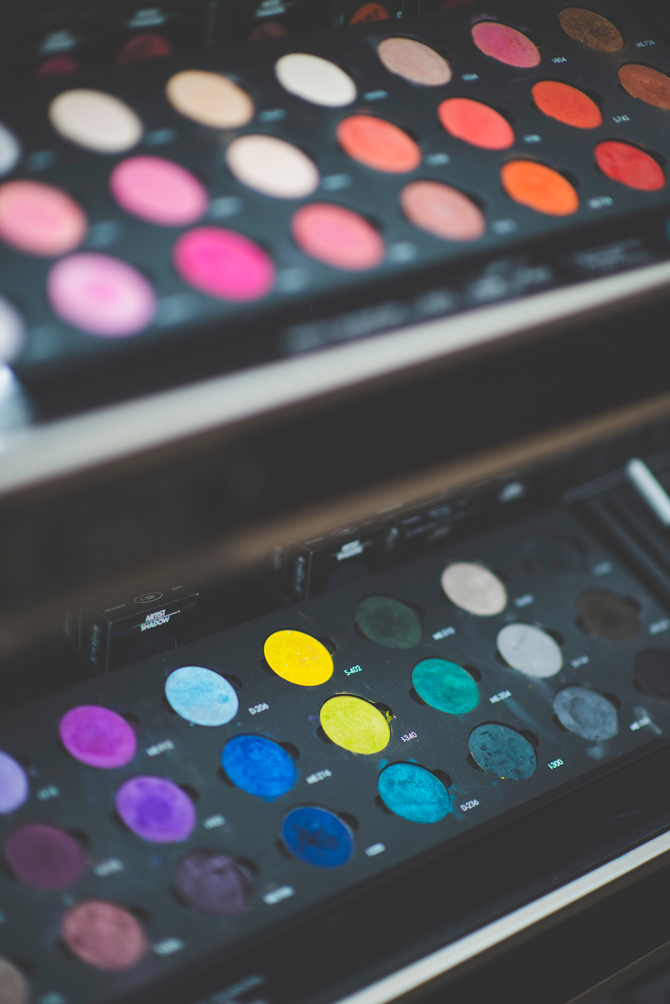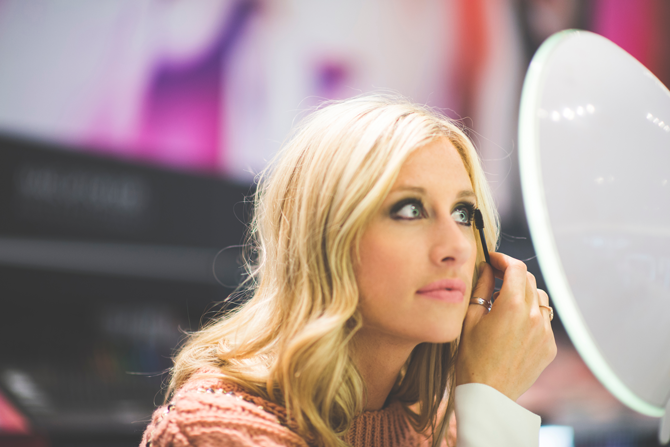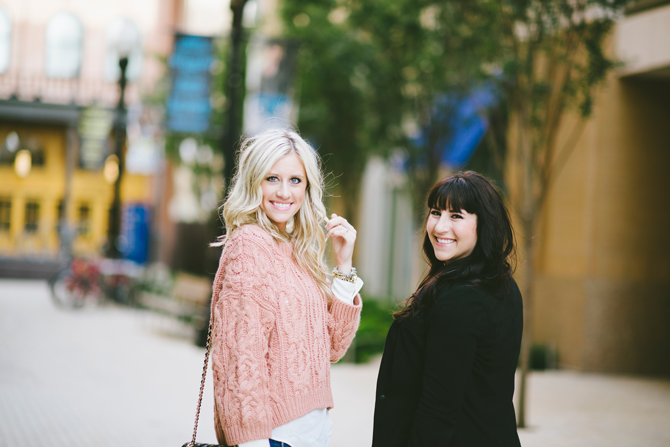 Remember last week's post about something new and exciting coming to Little Miss Fearless? I've been itching to tell you more, and in an effort to answer any/all questions you may have, I'm spilling the beans via a Q&A below.
Enjoy!

Why are you adding beauty to your site?
It's true. Fashion and beauty often go hand-in-hand. But before you assume I'm following the typical approach to female self-improvement, you should know I'm looking at beauty a different way. Here's how my new beauty section will be different from others…
I am a novice, not an expert.
I know how to pick out a great lip color, but that's about the extent of my beauty expertise. Maybe you can relate. I have wasted money on products the girl at the makeup counter insisted I needed (that I later never used), and that's not what this will be about. I'm looking at beauty as a journey of self-acceptance (not self-improvement) and embracing the challenge of trying new things and doing the best with what I have. That kind of self-acceptance breads a confidence that transforms how you see yourself, up-close and personal. And when you see yourself in a positive way, it spills into everything else in your life. I want to help you feel excited about who you are and what you have to offer, because I know from experience that it's the best feeling in the world.
Aside from our goal to help you 'love what your mama gave you,' Lauren (you'll hear more from her below) and I have nearly polar-opposite features. She has olive skin and dark eyes/hair, and I have fairer skin with light eyes/hair. So you'll be able to try the look that works best for you, depending on which features you relate to most.
What are your biggest beauty challenges?
I struggle with everything from dry skin to breakouts, chapped lips, and an uneven complexion. I love what makeup can do, but like many of you, I don't often know where to start. I've tried different tutorials for a smokey eye and hated it. I've followed steps to "get the look" on the magazine cover and it never looks the same on me. So why should I invest any more time or money buying "must-haves" and "blogger favorites" that I may never use?
Enter: Personal beauty coach.
When someone you trust shares their opinion and recommendations for your personal challenges, you feel empowered and in control of your fate. I recently became aware of some wrinkles around my eyes when I smile too much. I'm not vain enough to stop laughing or smiling, but am I supposed to just settle and assume this is the part where I start looking old? Or is it maybe an issue with the kind of moisturizer I'm using (or the lack of), not drinking enough water, or not having tried a nightly under-eye serum? If we don't know, we ask our trusted friends for advice. And if we're lucky, they're like Lauren and have done enough trying and testing for the rest of us…
Who is Lauren and why are you bringing in someone else?
I don't share a lot with you about my day job, but when I'm not blogging, I'm a full-time PR professional at Adobe (I'm sure you've heard of a few things like Photoshop?), and Lauren is a Social Media expert there. That's how we met, but it's not how we became friends. Lauren and I connected instantly on our mutual love for style and creativity, and then I learned how much she loves beauty products. I just HAD to know more about her routine, why her skin always looks so flawless, what foundation she uses, and how she does it all without being too high-maintenance. She's also a
Sephora
VIB Rouge (which basically means she's tried nearly everything in the store) and they love her so much they call on her to speak at conferences and be in videos. I'm excited to share Lauren's expertise with you and pick her beautiful brain to find the products that will work best for my (and your) unique challenges.

What's your beauty story? How did you come to love beauty?
I remember being a little girl, sitting on my Mom's bathroom floor, watching her put on her makeup. I remember watching her precisely apply her eyeliner. I remember her shades of lipstick. And I remember being fascinated.
If there's one thing (and there are many things) my mother and I have in common, it's our love for pampering. Between the two of us, we could probably open up our own Sephora and Bath & Body Works.
When I was young, makeup was always about making myself look prettier. It was about adding drama, playing with color, transforming features I didn't like into something I found acceptable, trying new things. As I grew up, my taste for makeup expanded to skincare, hair products and body care. Before I knew it, I'd become a "junkie," expanding my collection every chance I got, learning about the new products that promised to lift, straighten, emphasize, cover up.
But to me, that's not what beauty is about. Beauty, products or not, is about confidence. When a woman radiates confidence, good things happen. Makeup, skincare, hair care, body, can all help a woman feel confident. It's no longer about transforming myself, it's about accentuating my natural features. And it's about having fun (because, come on, who doesn't love a good set of falsies).
To say I'm obsessed with products would be an understatement. I am, and always have been, the go-to resource for all my girlfriends. "Help! How do I get rid of this zit?!" "Best under eye concealer?" "What's your must-have palette?" And I love it. I've always thrived on being the expert and I want to share that expertise with you.
Because you deserve to be confident. And no, makeup and face masks aren't going to make you instantly confident. But if you feel good, if you feel really, really beautiful, and you take care of yourself, confidence will follow. And that, my friends, is true beauty.
What are your biggest beauty challenges?
As I've gotten older (and no, I'm not saying I'm old!) I've become more and more fascinated by skincare. They always say you can never start too early preparing your skin for aging.
I'm very lucky to have pretty normal skin. I do get the occasional breakout and the stubborn blemish that won't go away no matter what I put on it. My biggest challenge is t-zone redness. My forehead, nose, cheeks and chin are always reddish pink after I wash my face. I always use concealer to cover up the redness, and am always so hesitant to rock the no makeup face because of it.
I also tend to have oily eyelids and under-eyes, so primer is my very best friend.
Where do you shop most for your products?


Sephora! I'm a huge, huge, huge Sephora fangirl. As VIB Rouge, I get so many great offers, invites to events, special perks, that they really do make me loyal. The only time I shop outside of a Sephora is for products they don't carry (MAC, some drugstore brands, etc.) or products that are more on the natural side when it comes to ingredients. Sephora is aware that they lack in the natural skincare and beauty products department and I know they're making moves to offer more of these products. Sephora is my jam. They have everything you need from head to toe.
What's your #1 beauty tip?
Oof! This is the hardest question (aside from "what's your favorite product of all time"). I have two tips.
Less is more (unless, of course, more is more). I generally don't wear a lot of makeup on a daily basis. Makeup for me is meant to accentuate my natural features, not create ones that don't exist. However, sometimes, it's fun to don a super dark smokey eye and falsies and contour the heck out of my face.
Don't follow the directions. For example, I use my GlamGlow SuperMud Clearing Treatment as a spot treatment when I need to. I also use bronzer as eyeshadow or lipstick as blush. So many products are multi-purpose. Break the rules and don't stay inside the box.

Lauren and I have lots to share with you for the holidays so keep an eye out for new posts on Thursdays and Fridays through the end of the year. Beginning in January, we'll post a minimum of once per month and plan to share several beauty ideas with you, from step-by-step tutorials to product reviews, holiday must-haves, gift ideas, and the like. We especially want to hear what you'd like to see from us, so feel free to spill the beans on your beauty challenges (via email or in the comments), and we'll work up some special blog posts with tips and tricks just for you!
Excited? Confused? Have questions for us?
Leave a note in the comments.
And have yourself the best weekend ever.

Photos by Ashlee Brooke.