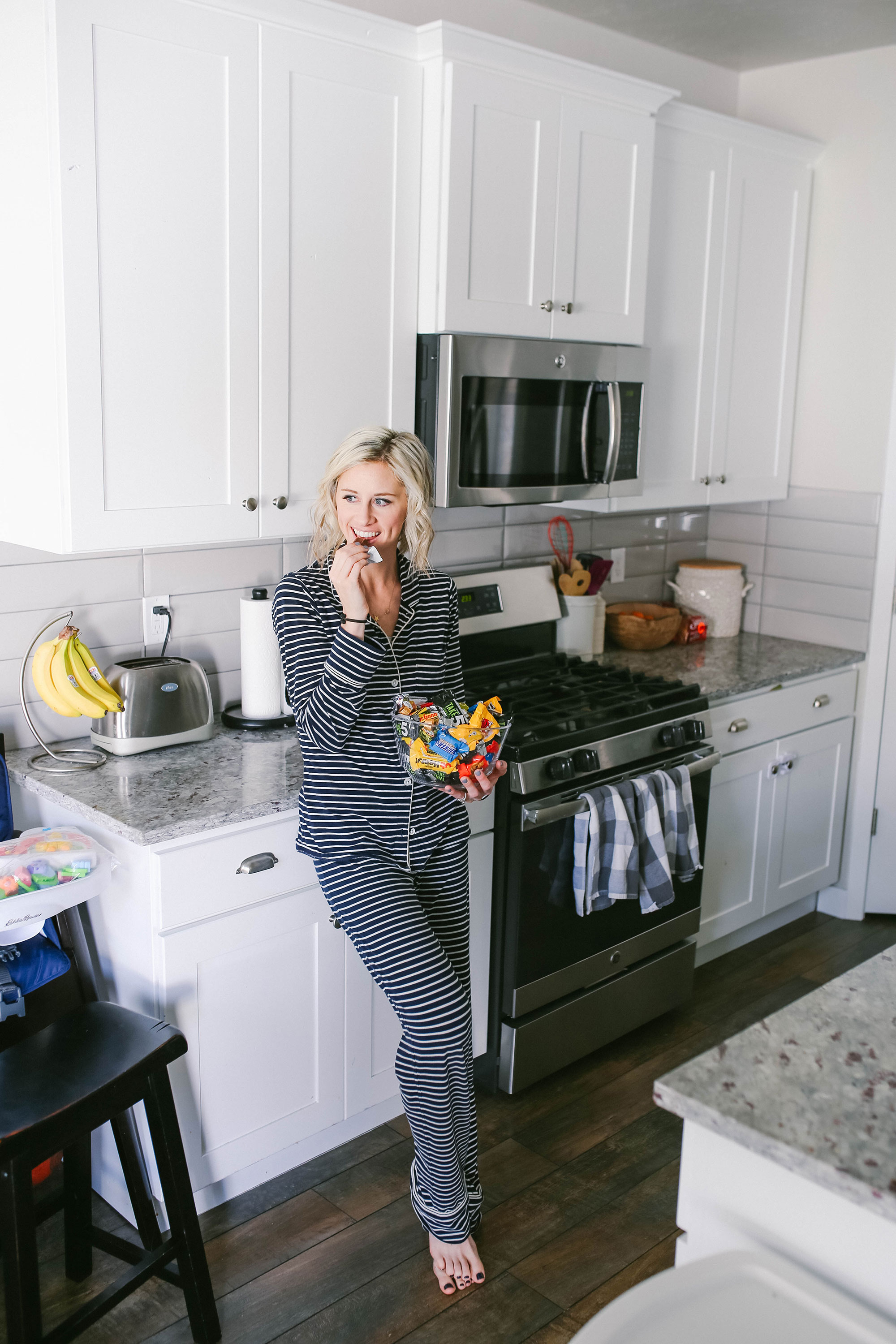 1. Late September: Buy the candy as soon as it's released in stores.
2. Tell your spouse it's "for the kids."
3. When your spouse catches you eating the candy that you bought for the kids, offer him some.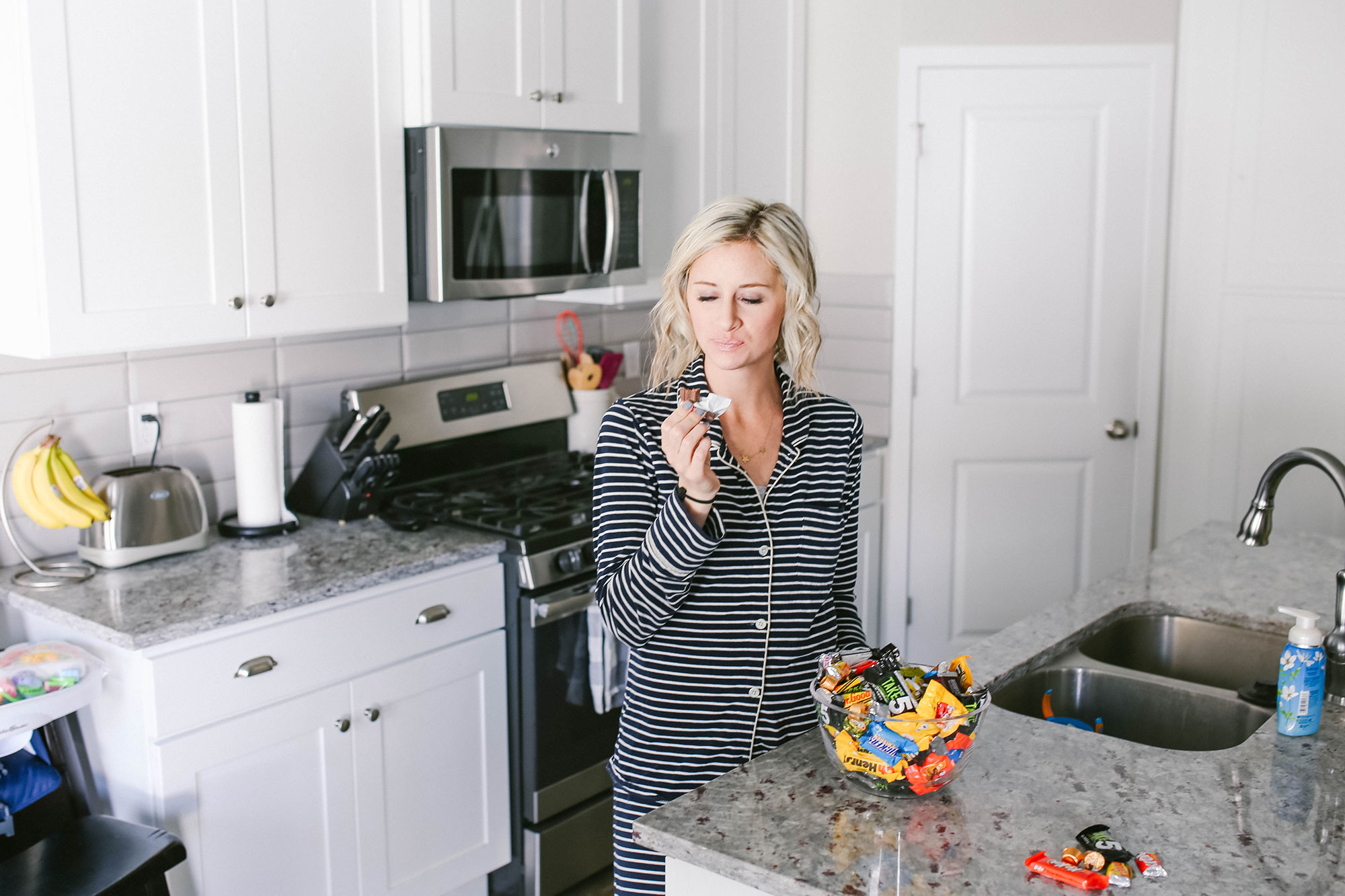 4. Each day, eat the candy.
5. Store the candy in a hard-to-reach place so as not to eat all the candy all at once.
6. Eat the candy on the weekends.
7. Eat the candy in your pajamas.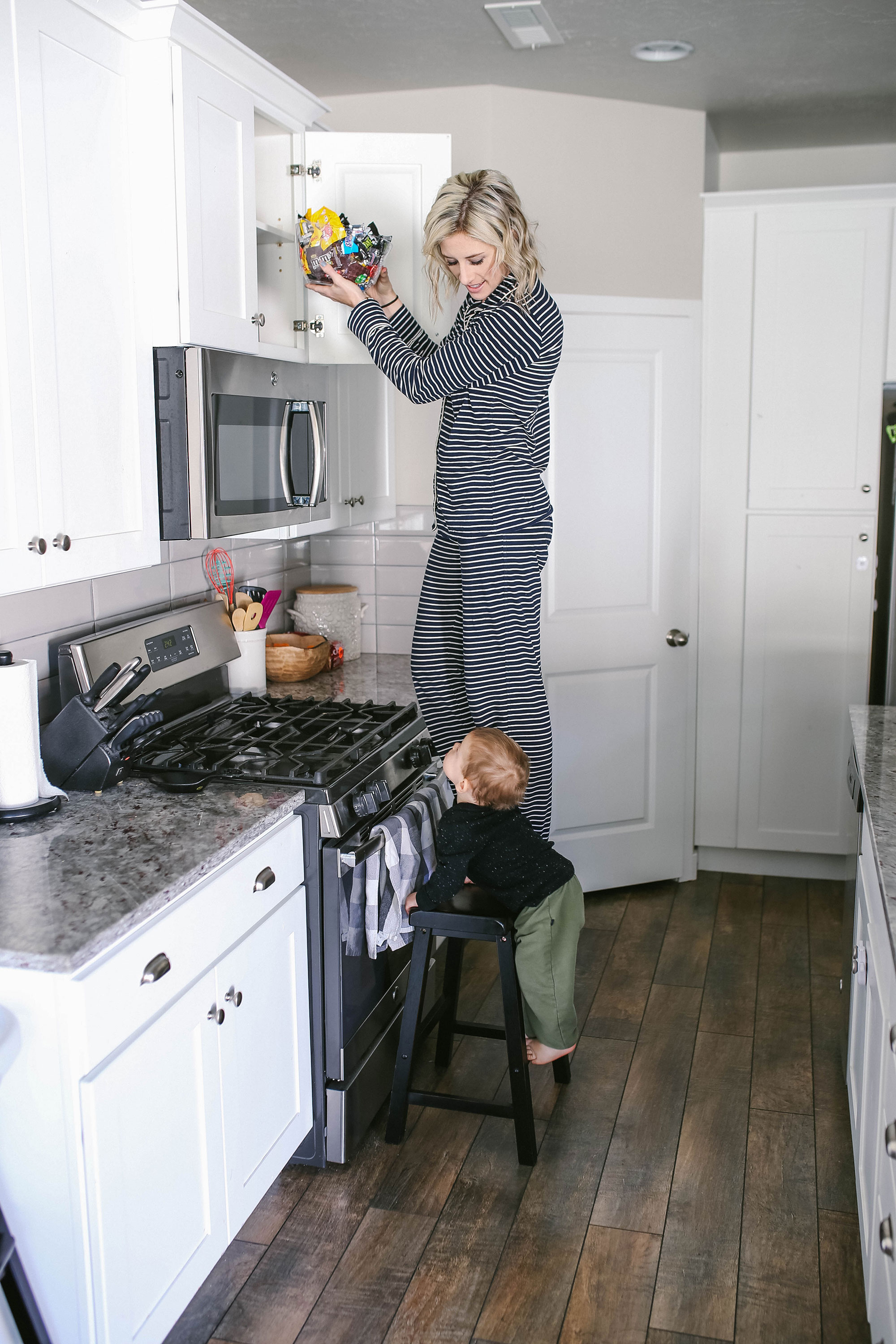 8. Eat the candy for breakfast, for lunch and for dinner.
9. Eat the candy before breakfast, before lunch and before dinner.
10. Buy more candy.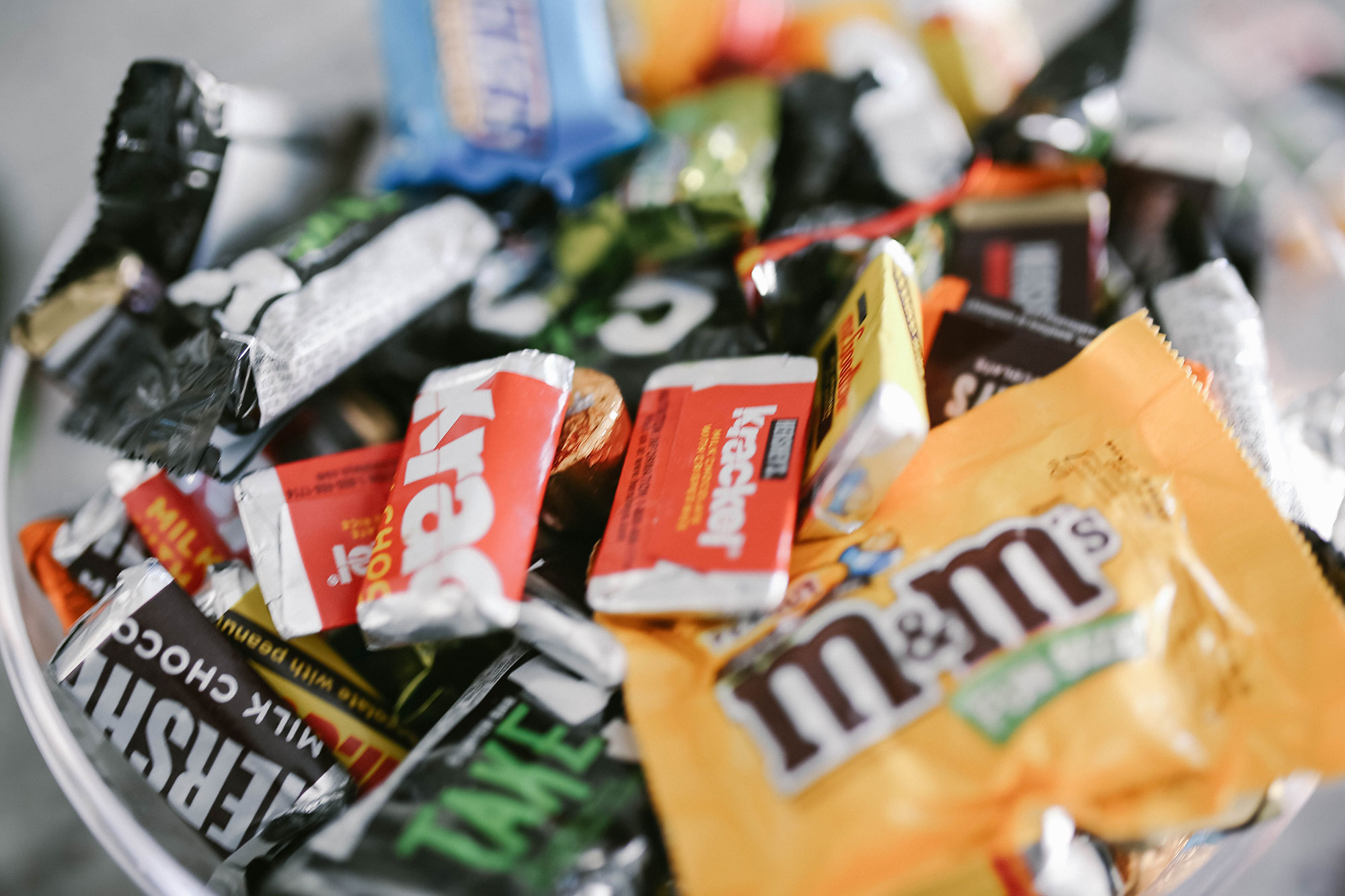 11. Eat the candy after breakfast, after lunch and after dinner.
12. Eat the candy when you feel stressed.
13. Eat the candy when you are bored.
14. When your stomach hurts from eating all the candy, eat more candy.
15. When your gremlins tell you never to eat anything ever again, eat more candy.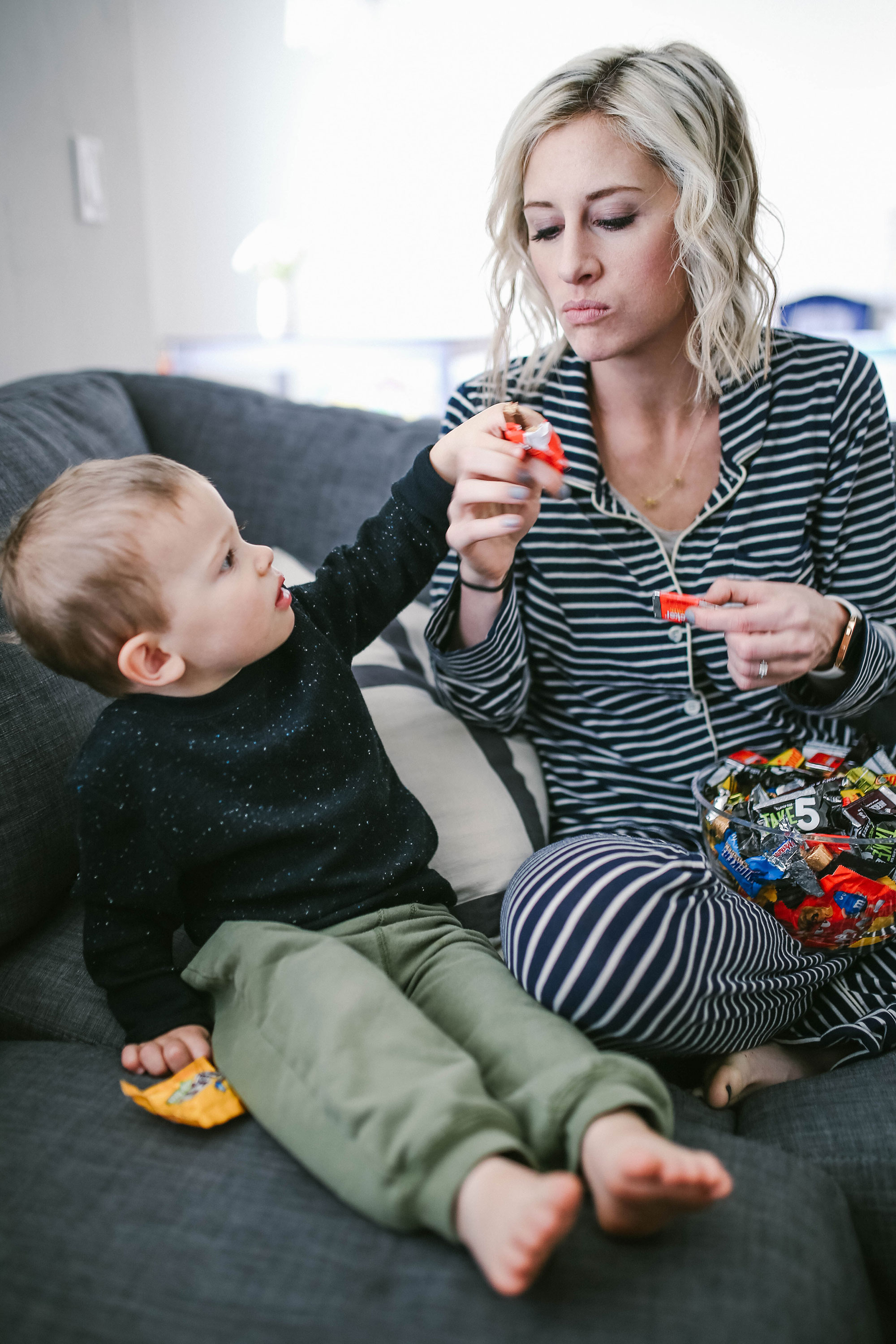 16. Share the candy as little as possible.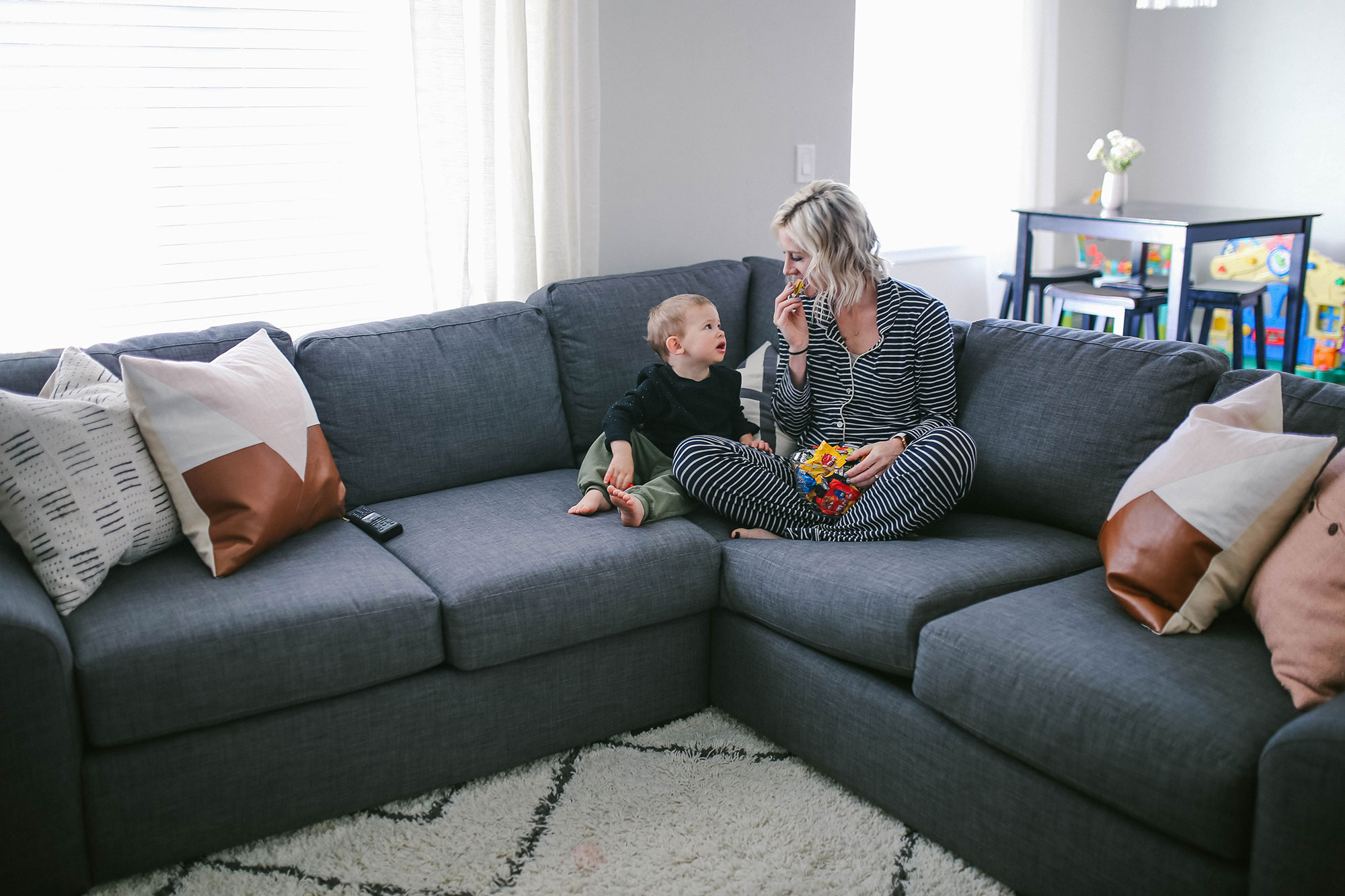 17. When your toddler wants to try some candy, leave the wrappers on.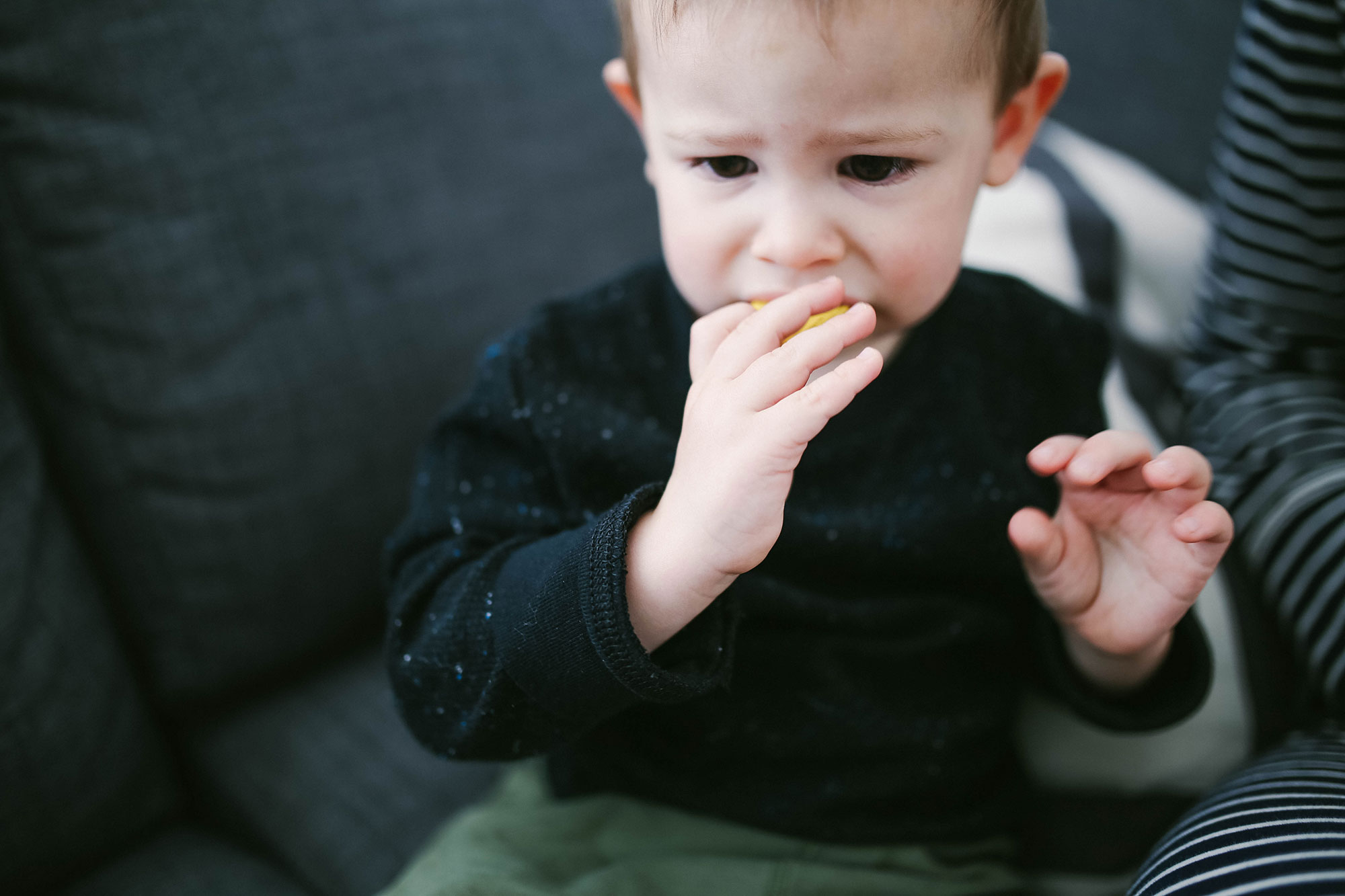 18. Ok fine, give him a taste.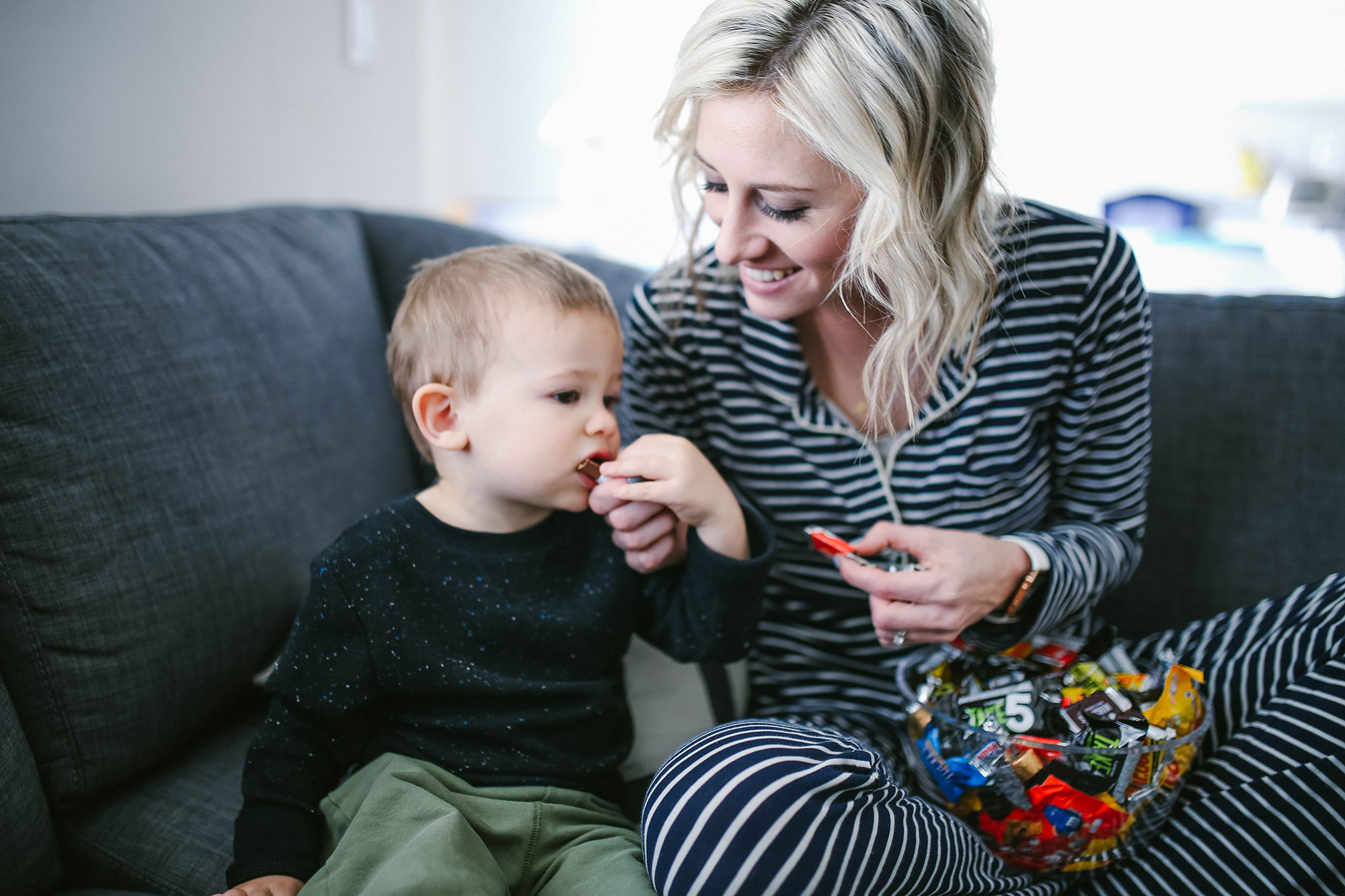 19. When it's down to slim-pickins, pull out your secret stash of top favorite candies that you saved for "emergencies."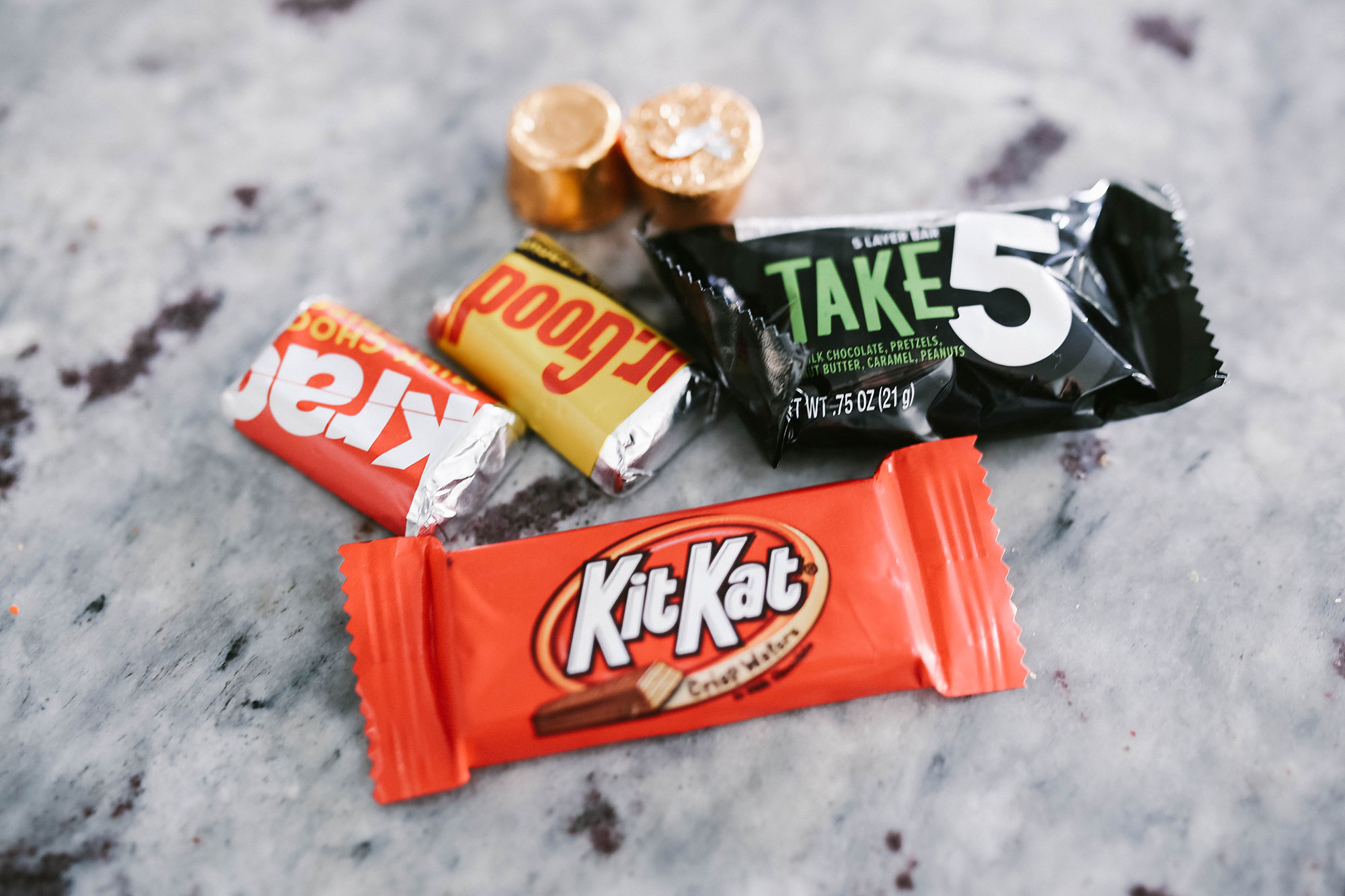 20. When all that's left are your least-favorite candies, eat them, too.
21. Buy more candy (for the kids).
22. October 31: Consider turning all the lights off and pretending you're not home. Netflix and… eat candy.
23. November 1: Take the candy to work so as to remove it from the premises.
Happy Halloween! 🙂
SHOP OUR STRETCHY PANTS