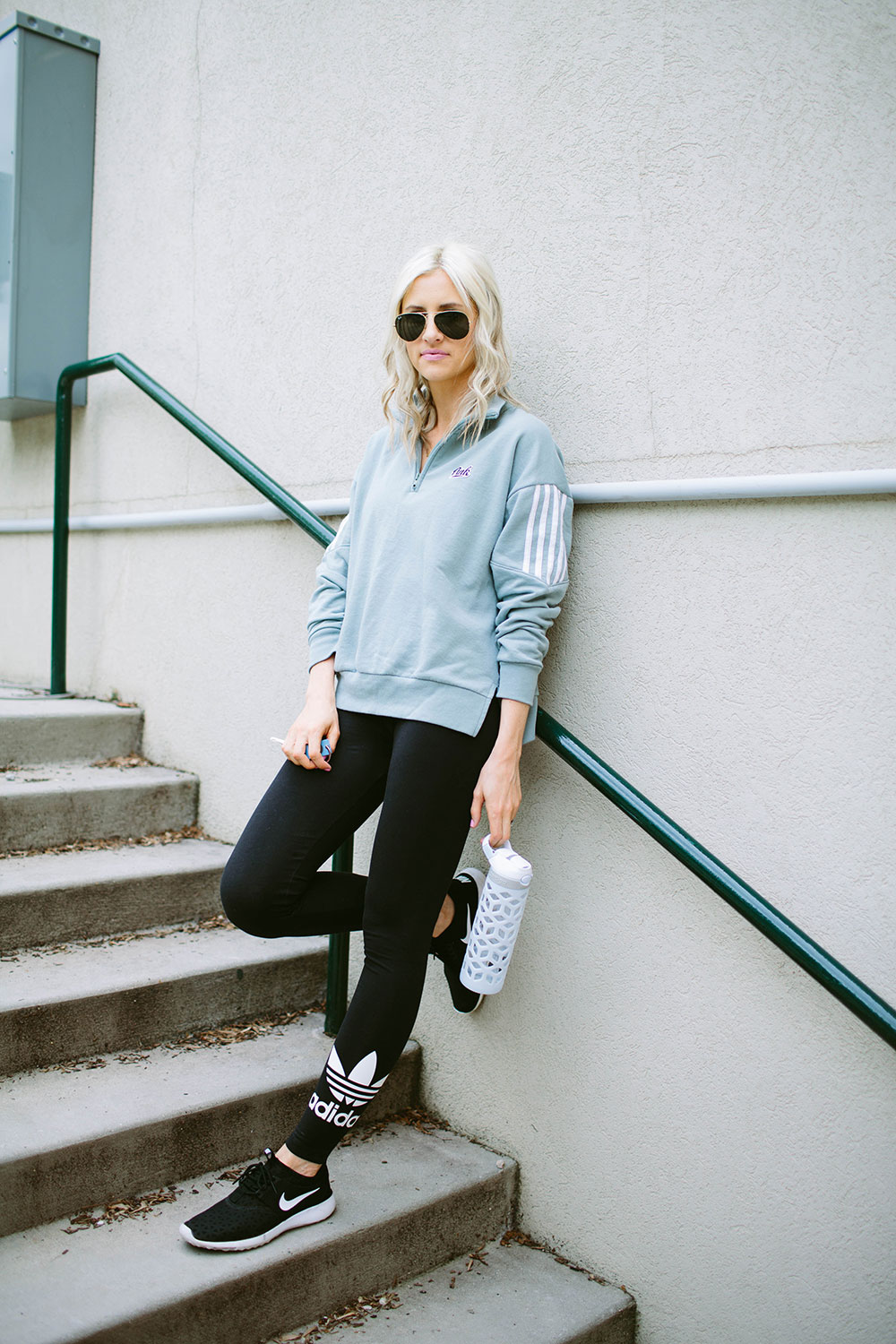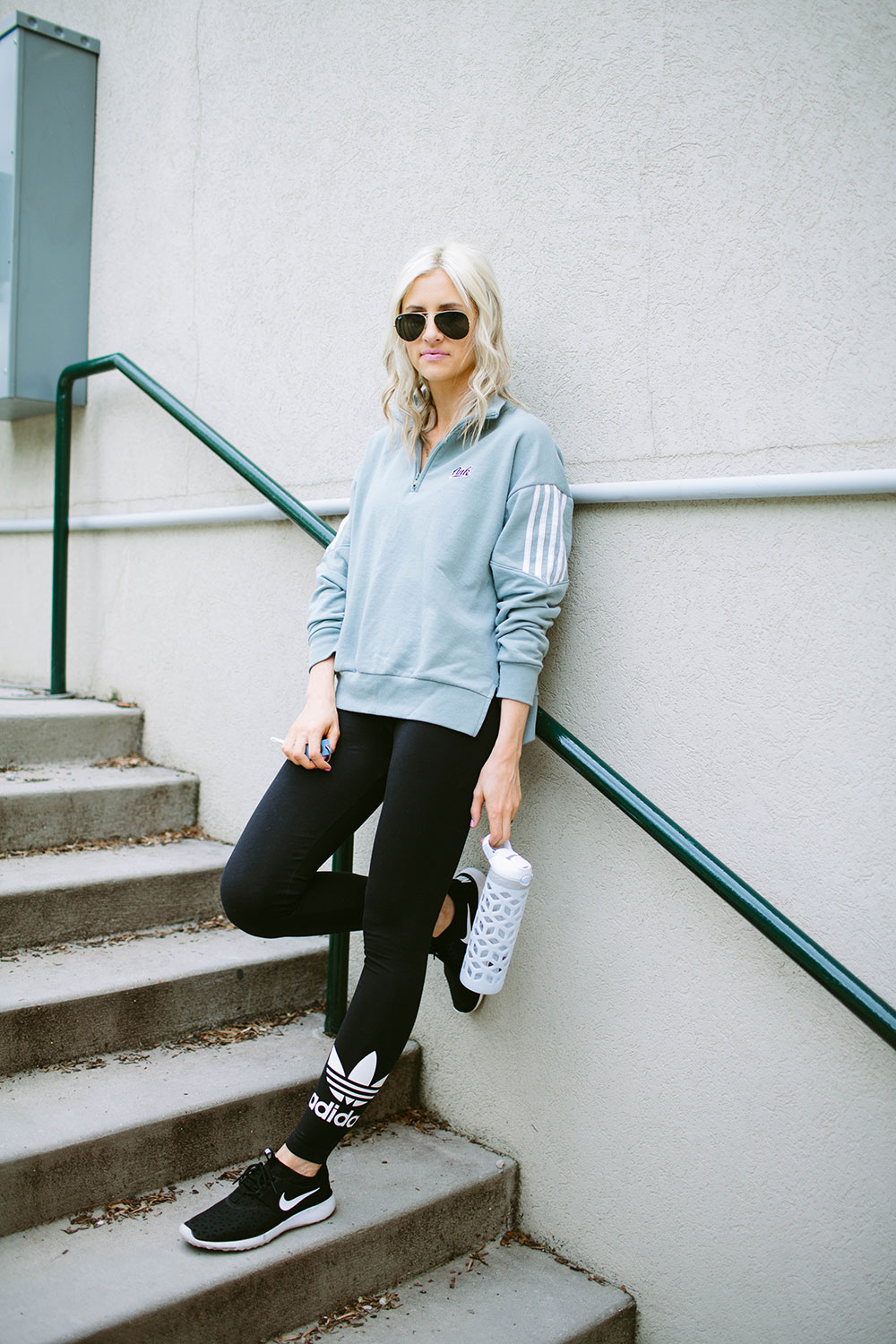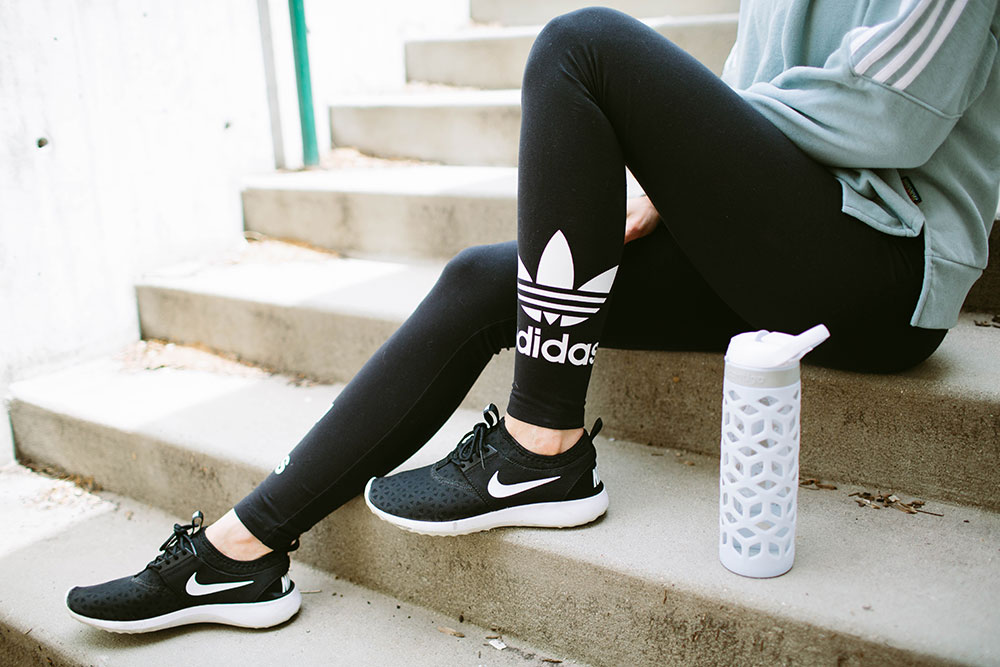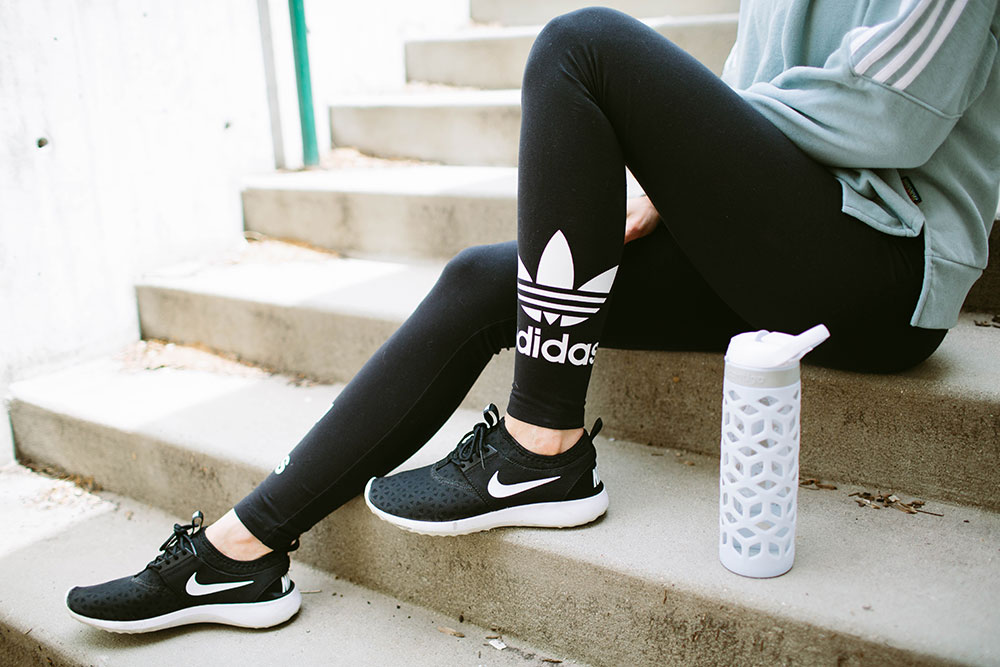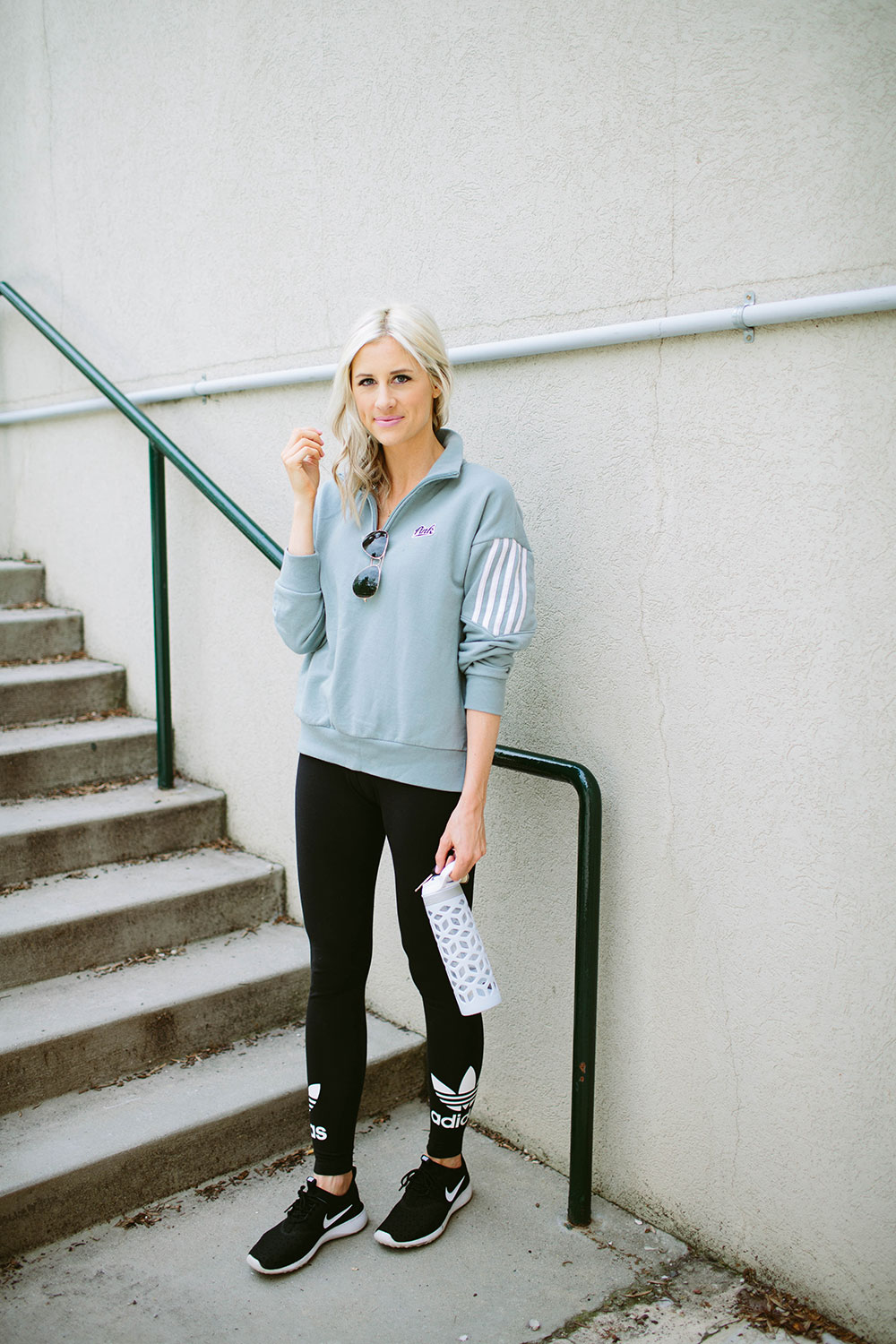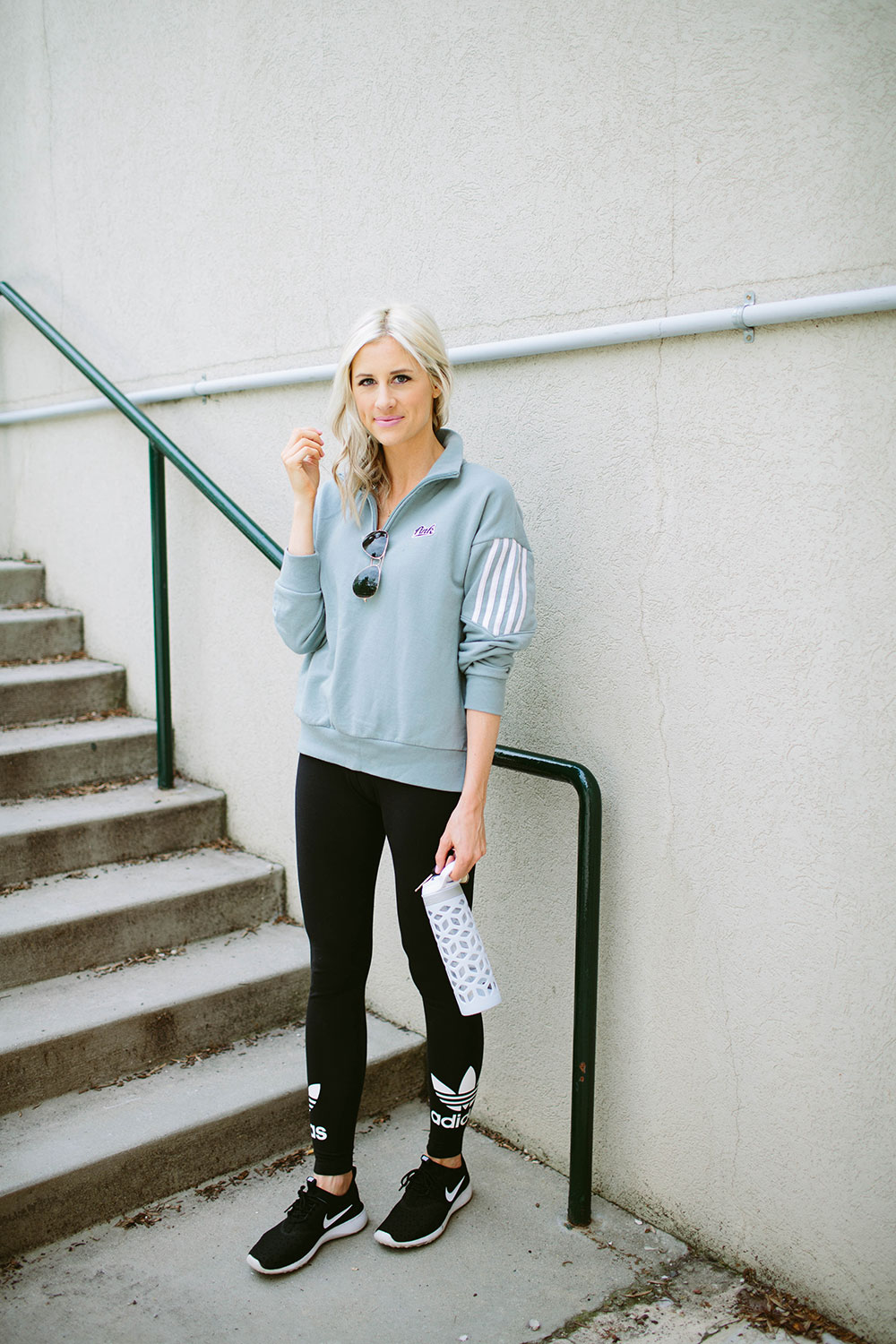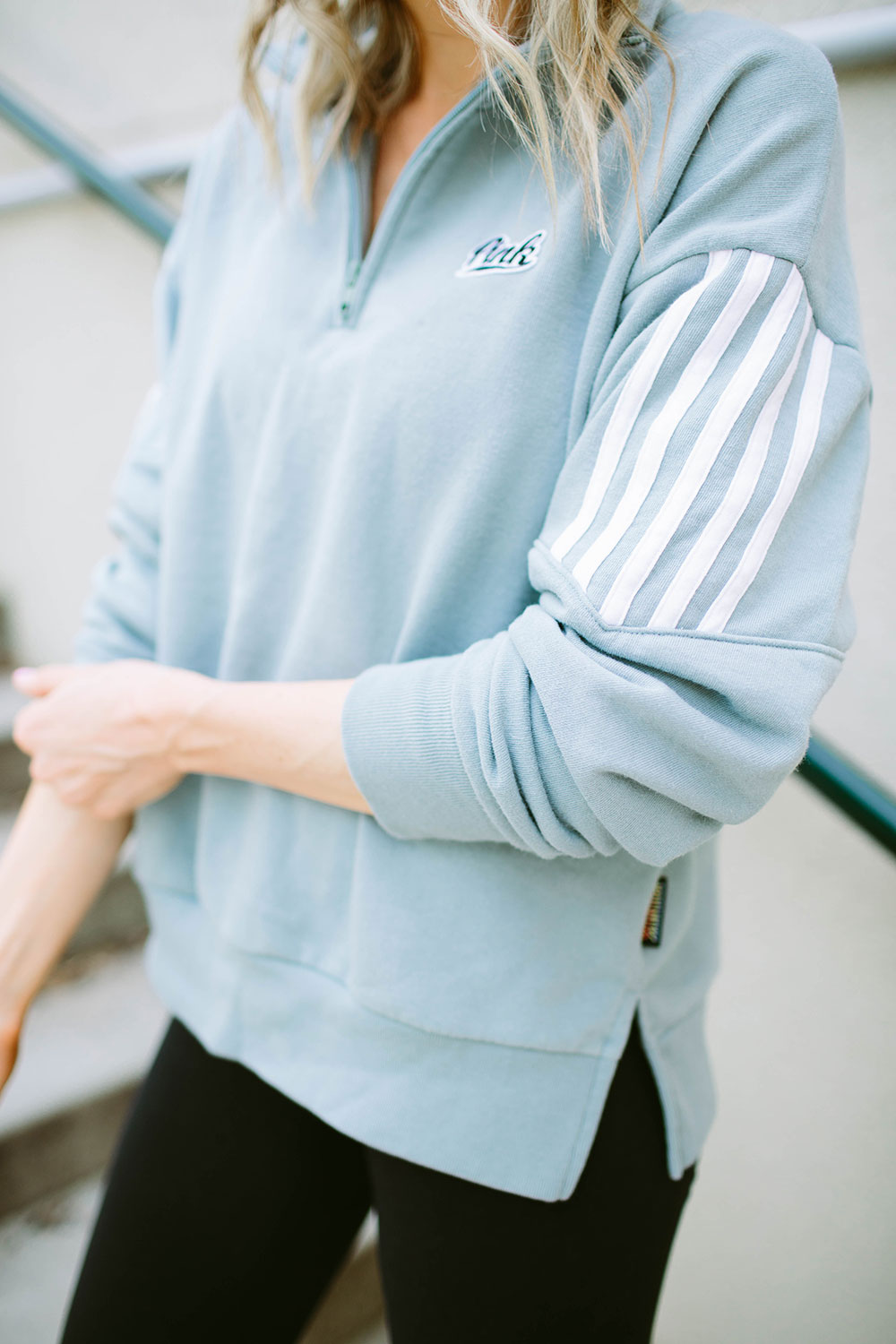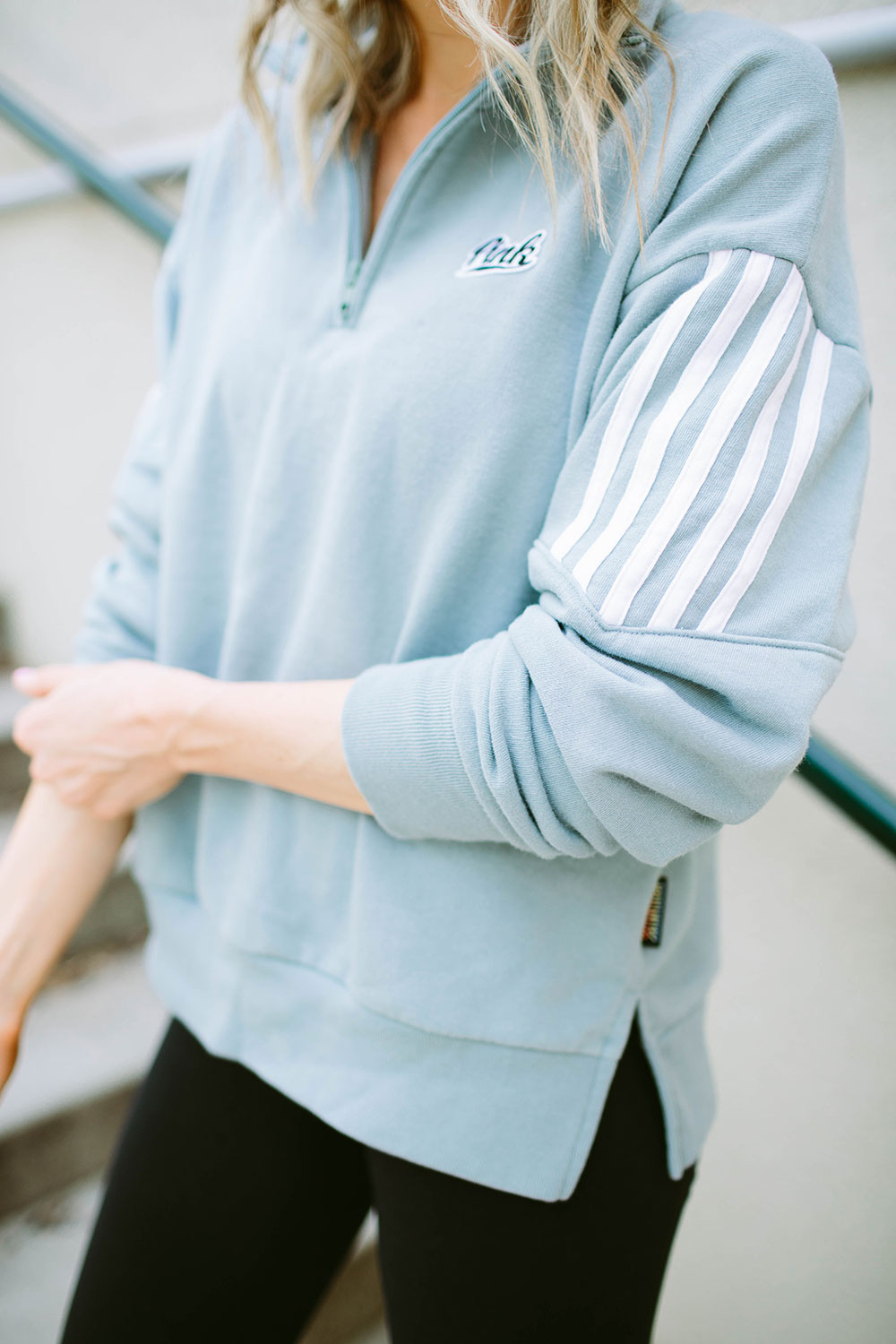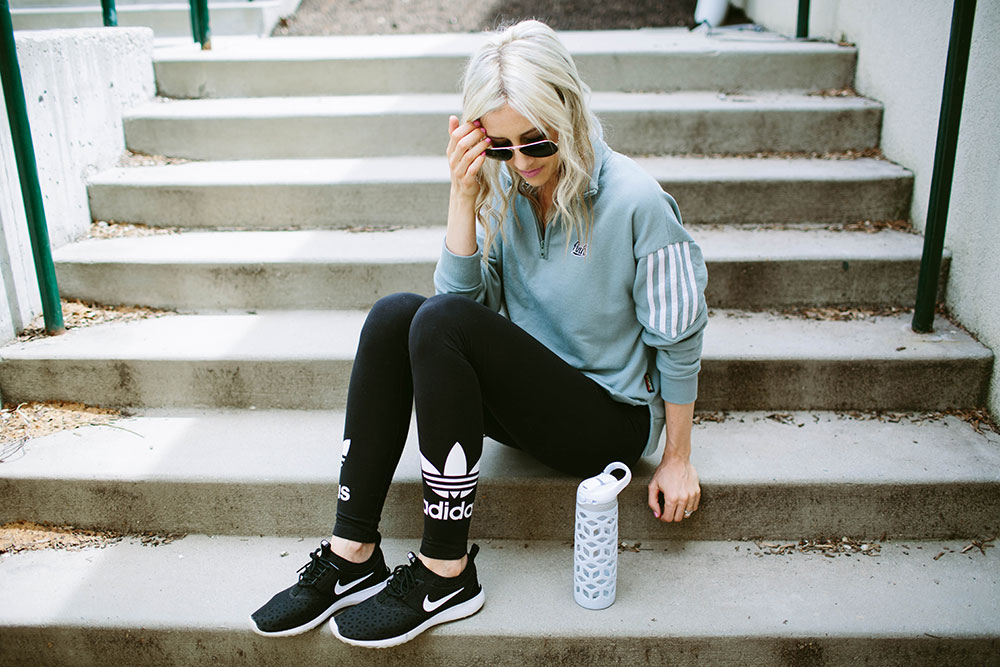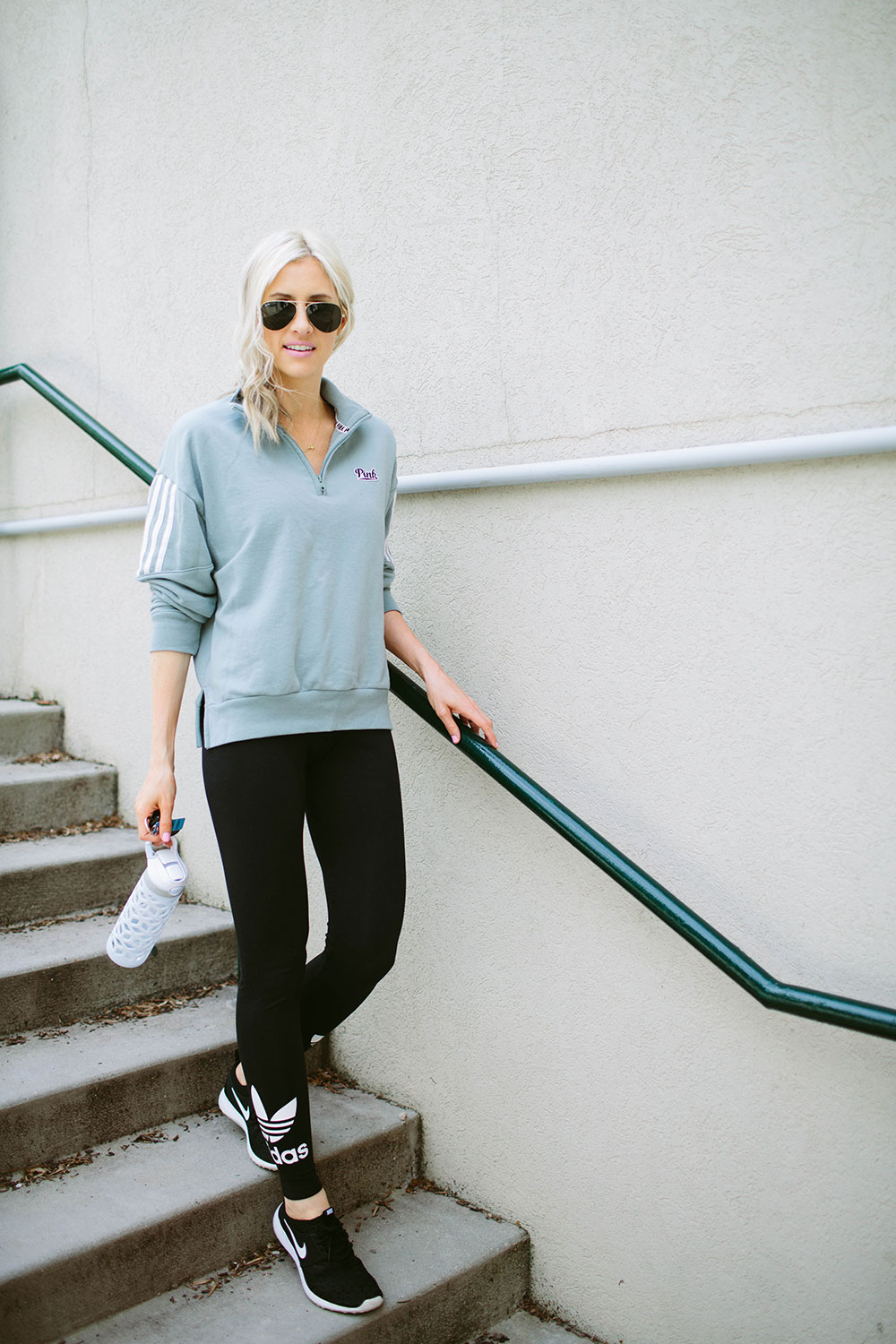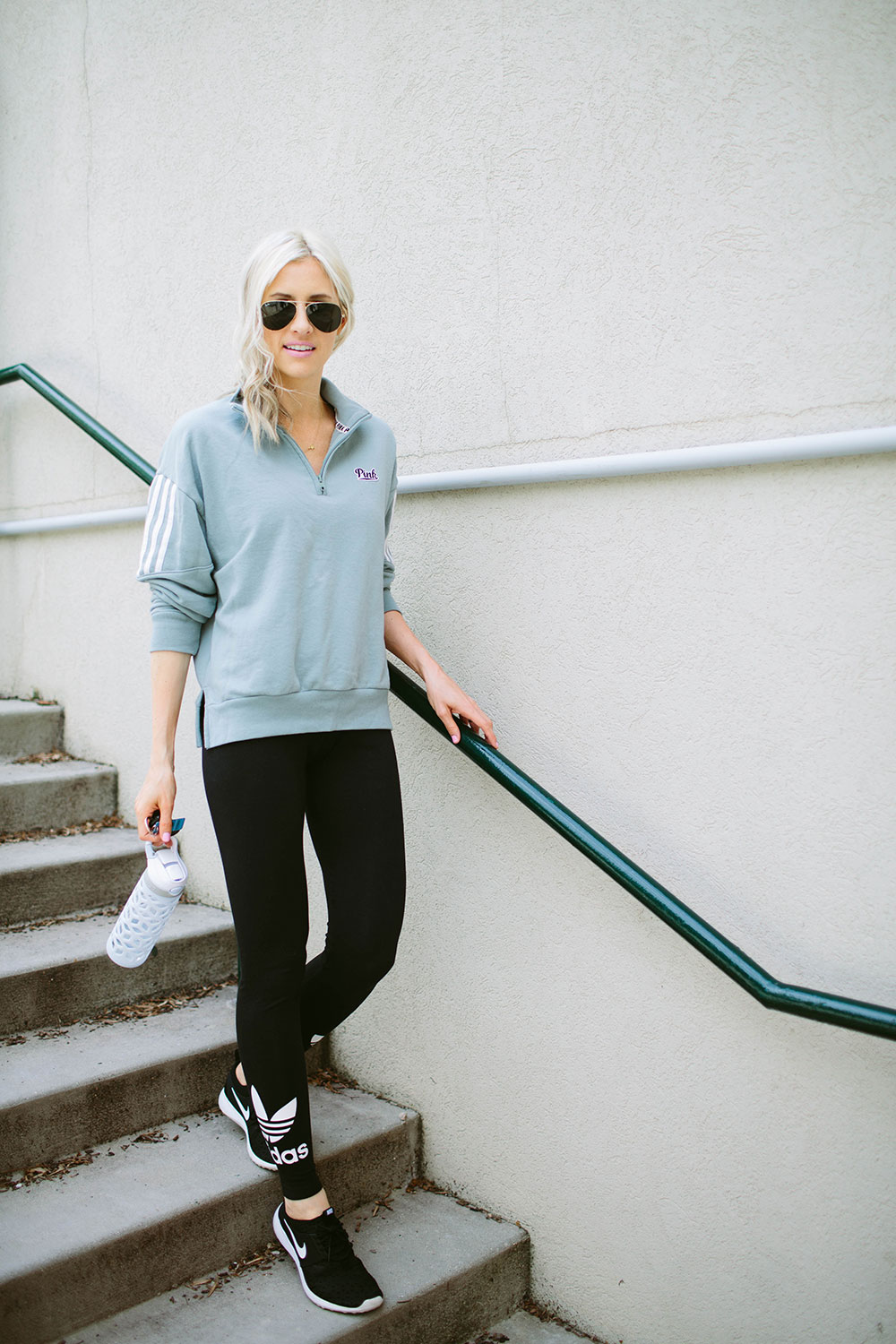 LOOK ONE
adidas leggings via ASOS c/o {only $30!} | vs pink sweatshirt {sold out; similar tee version here} | black nike juvenate sneakers {avail in multiple colors via Amazon!} | ray-ban original aviators | target water bottle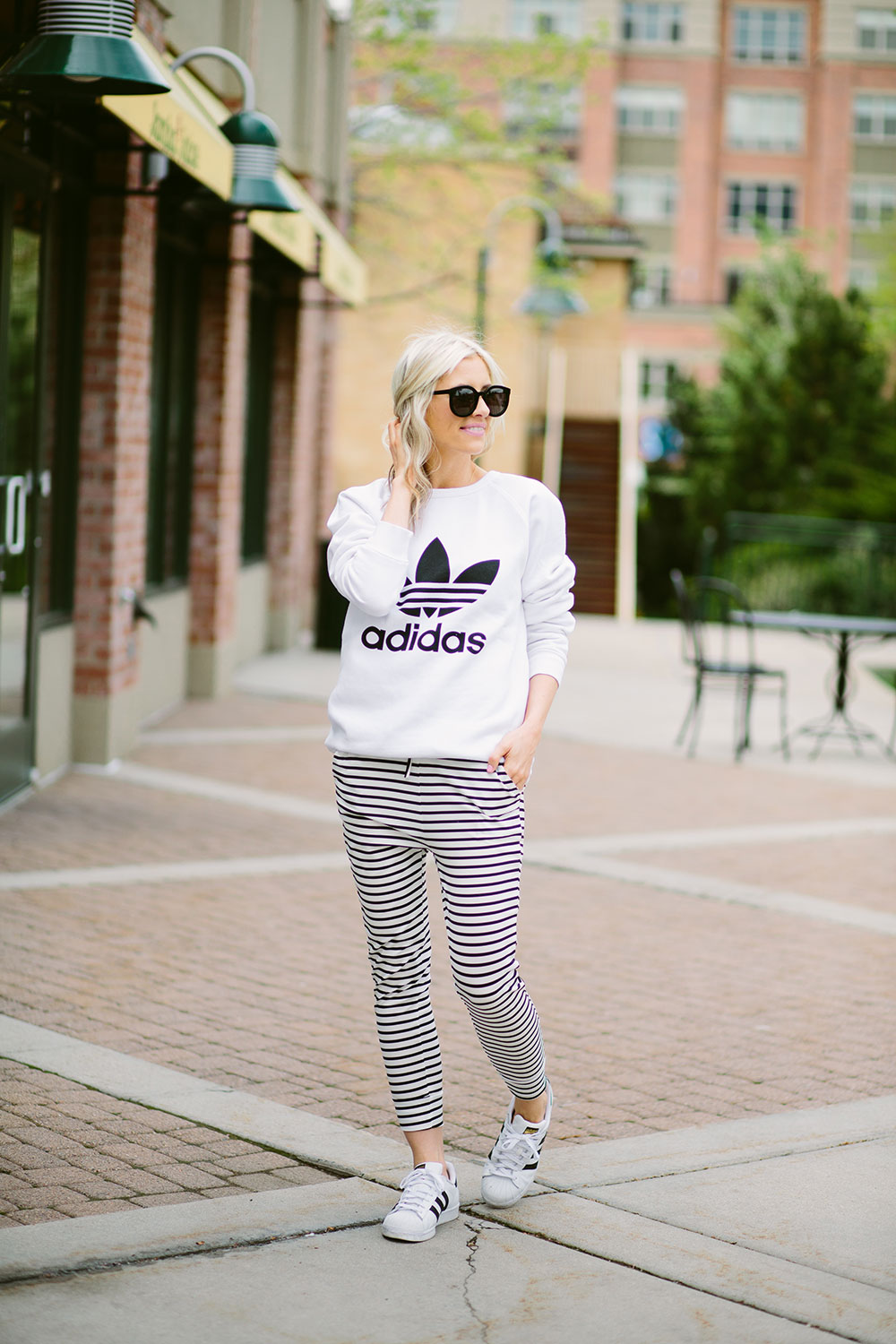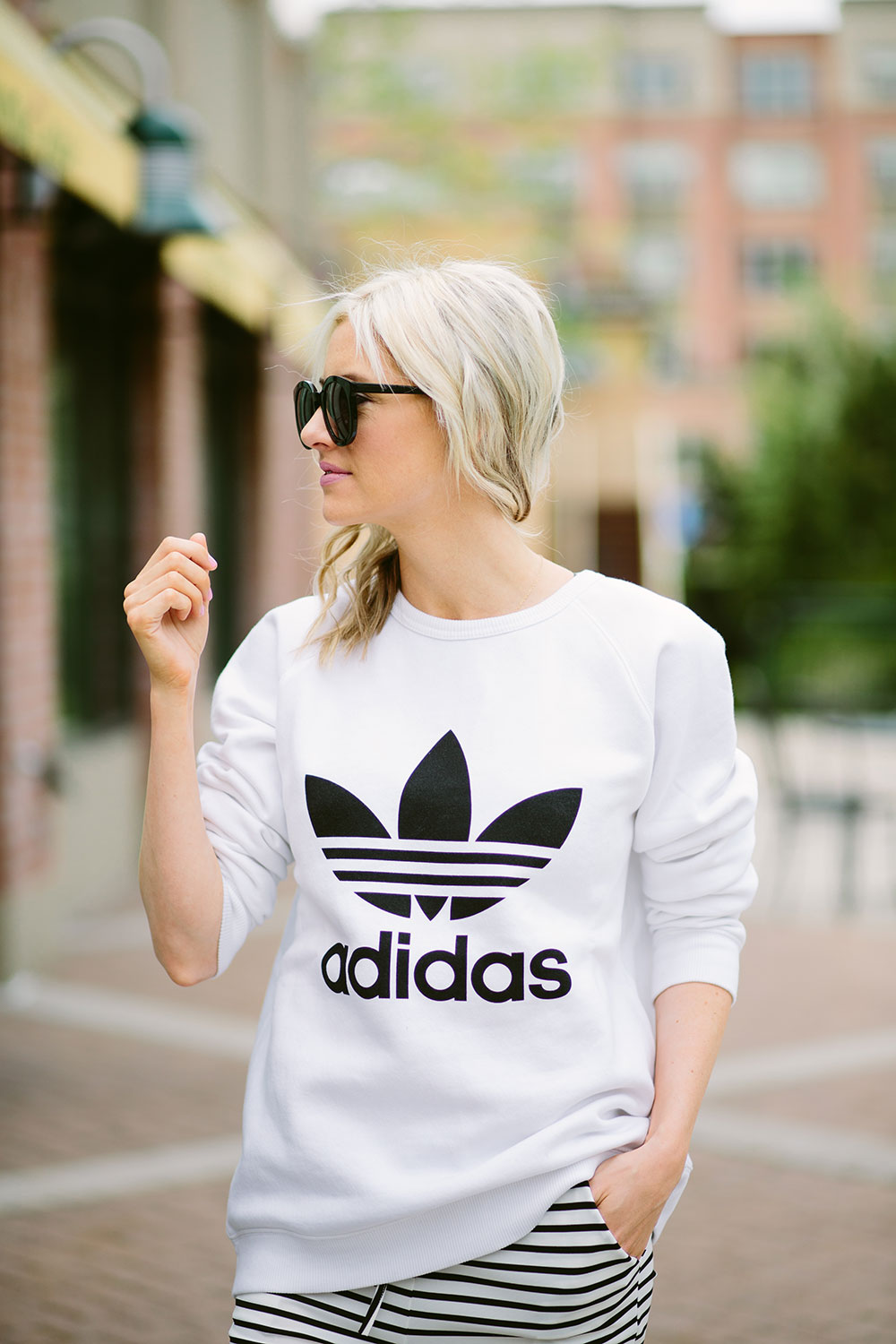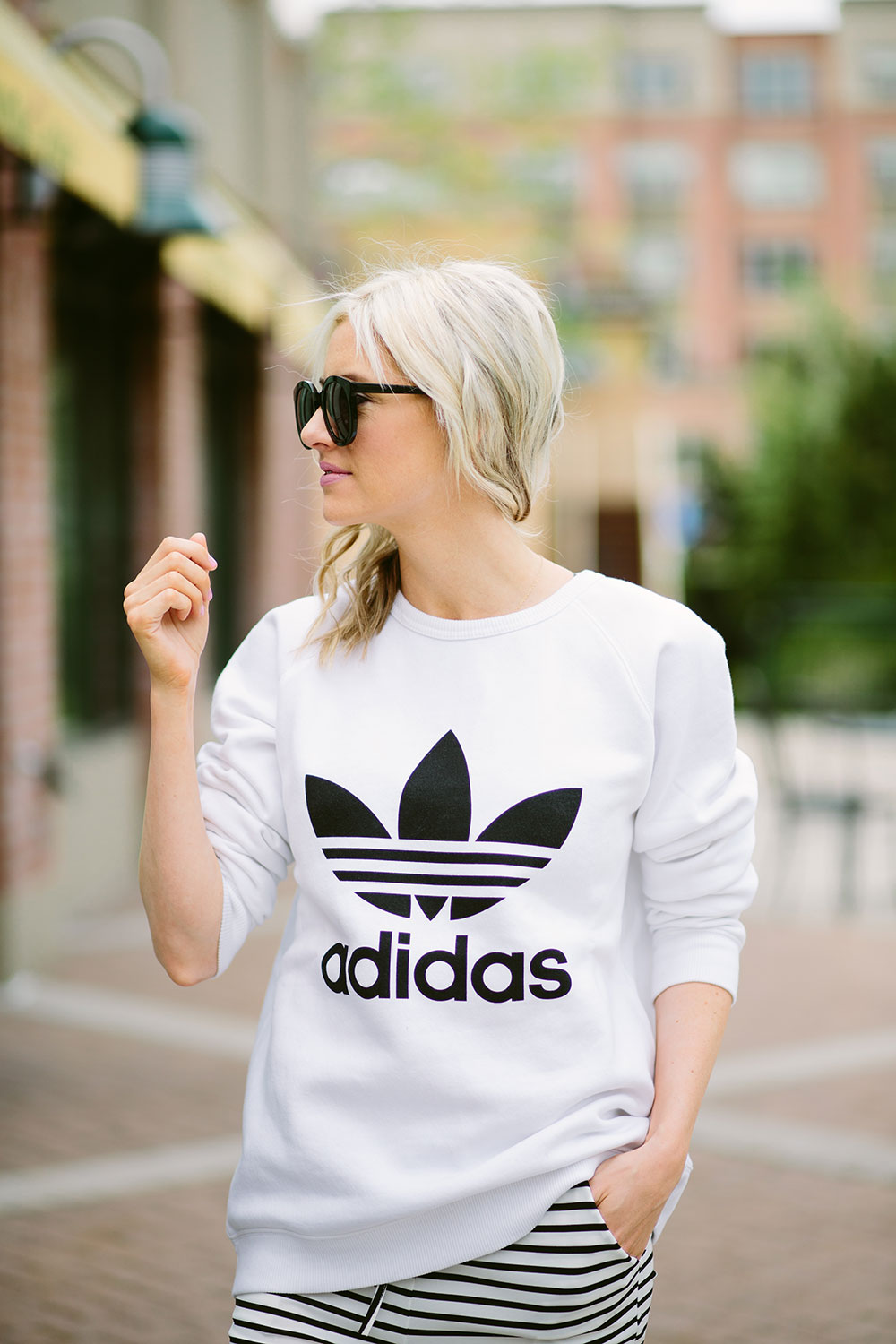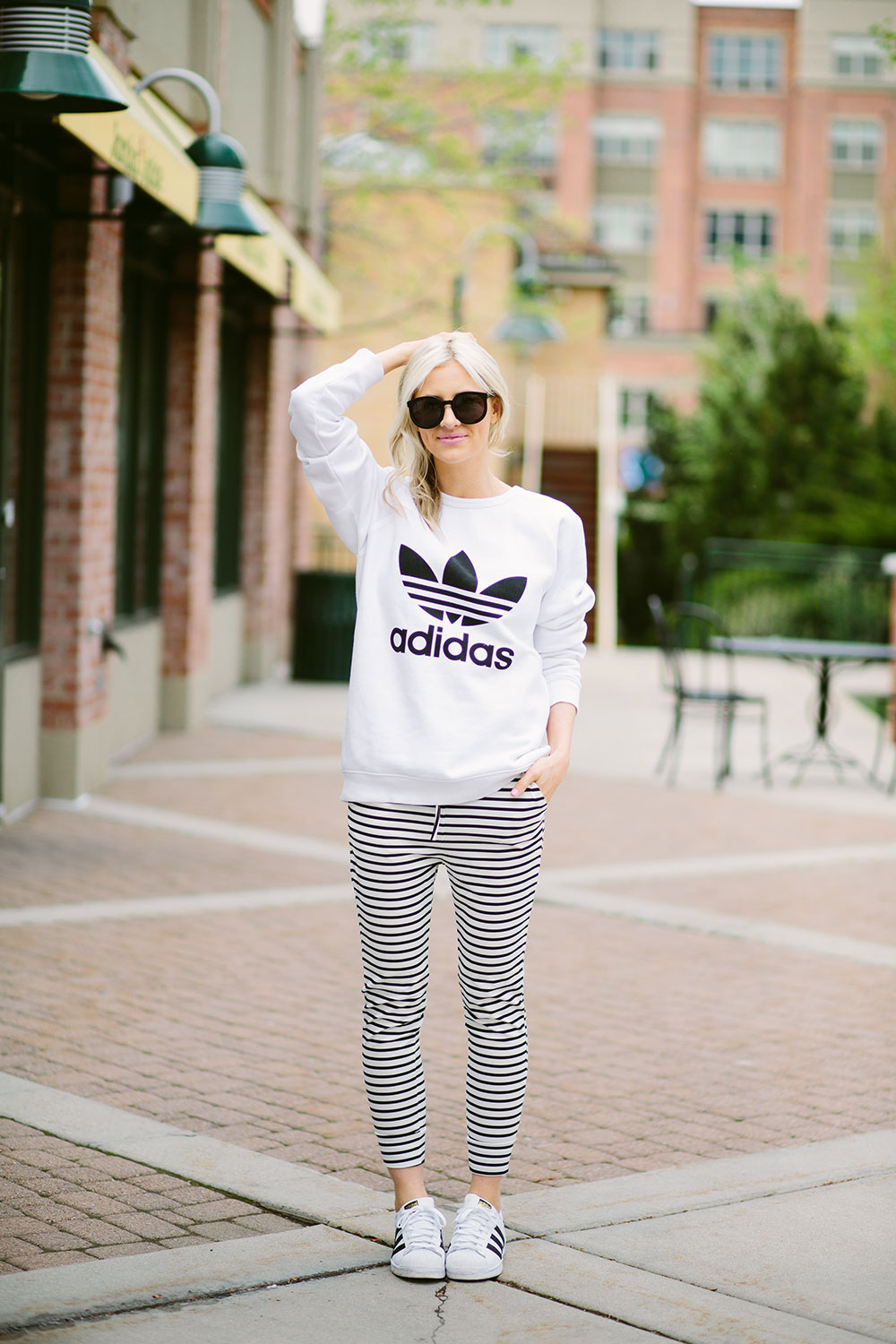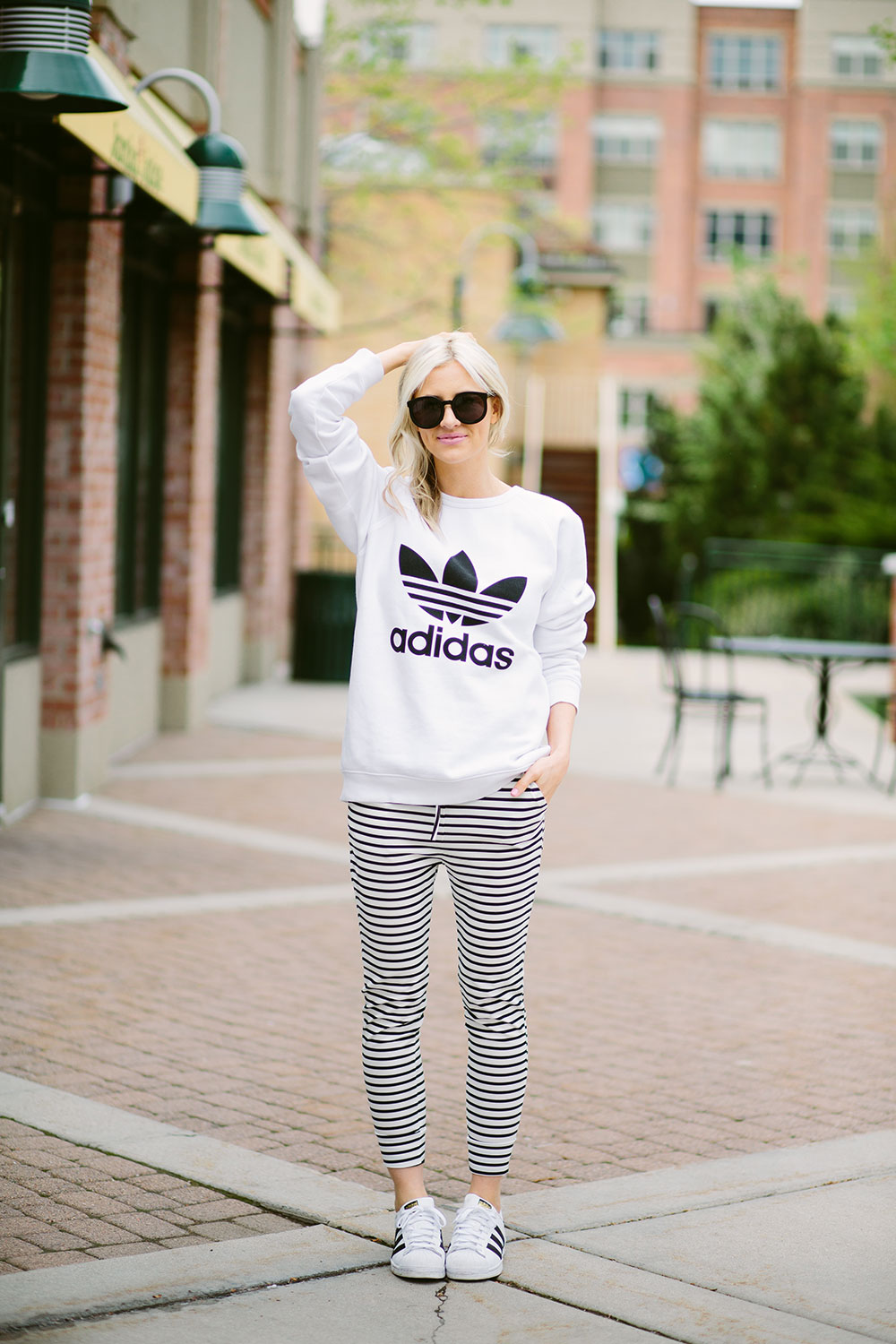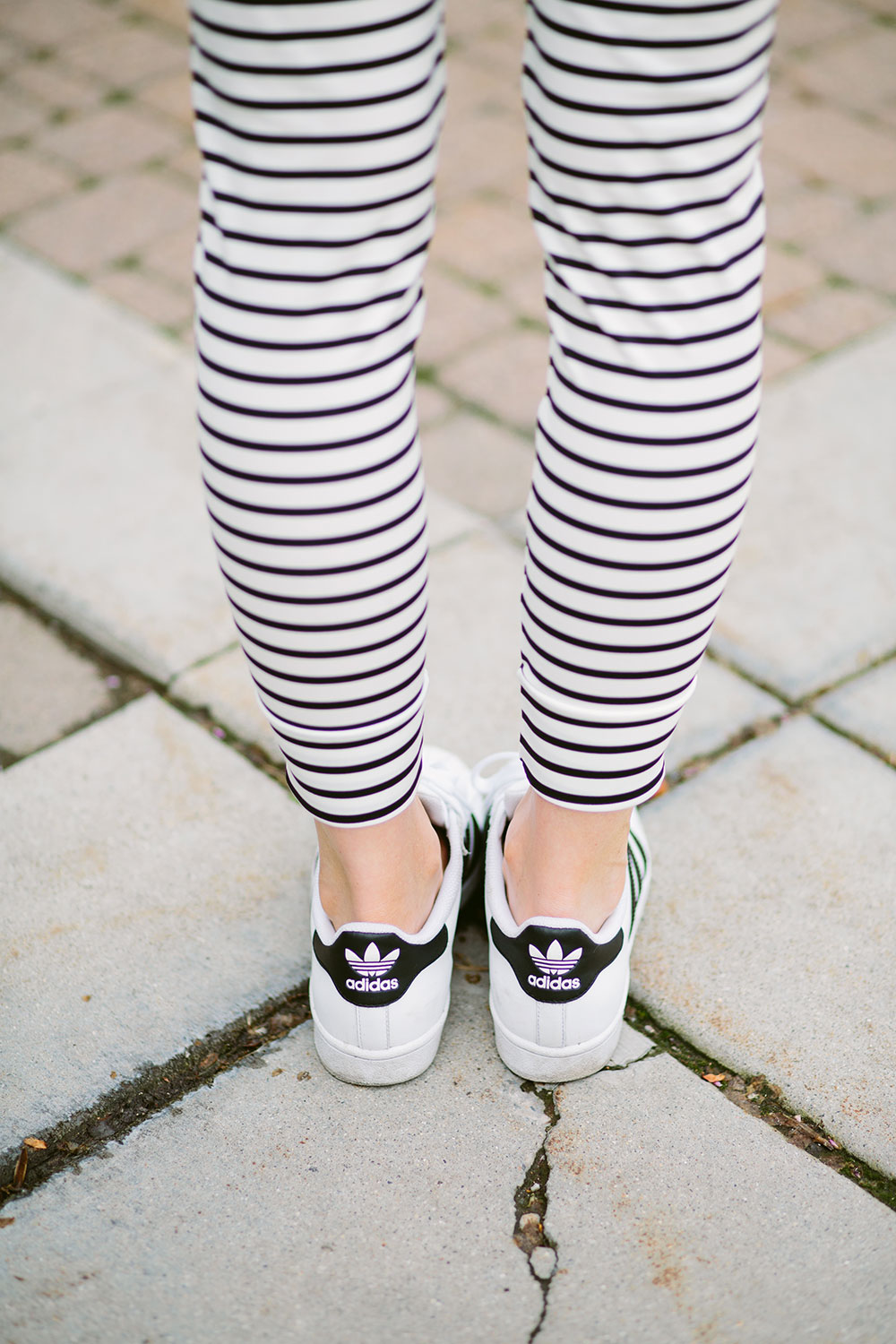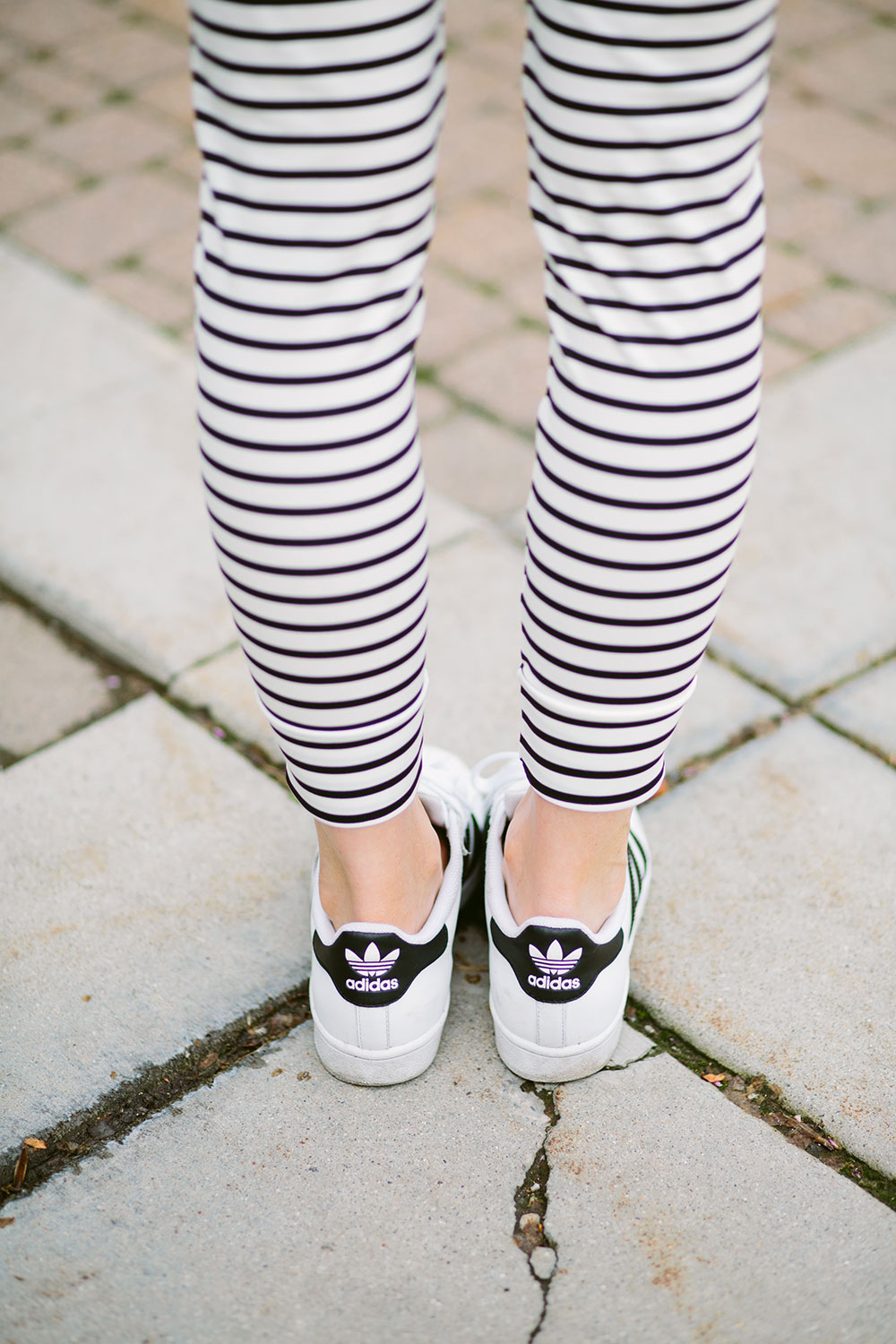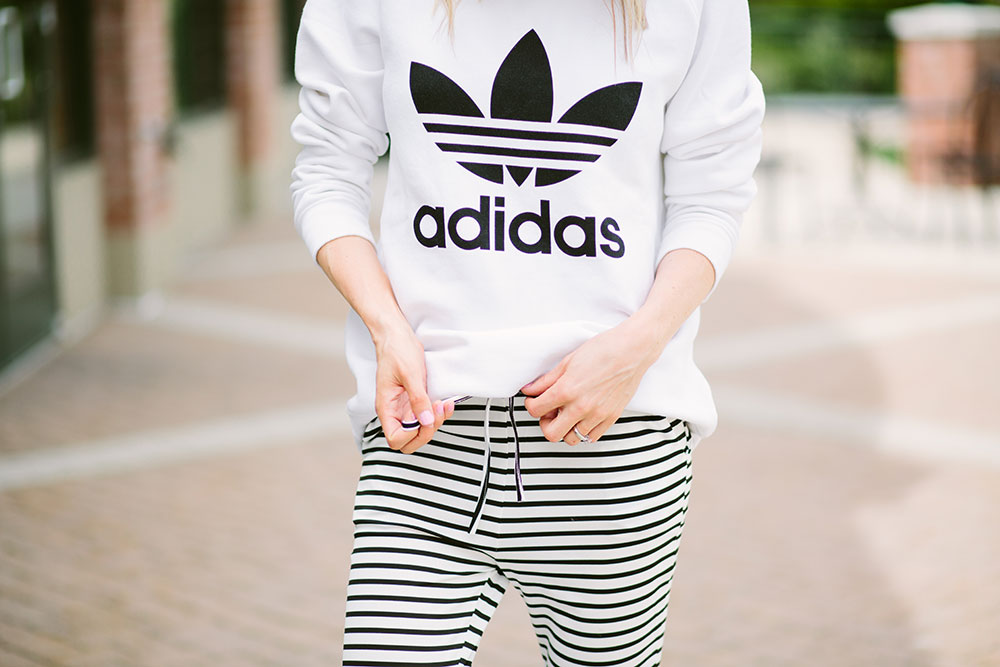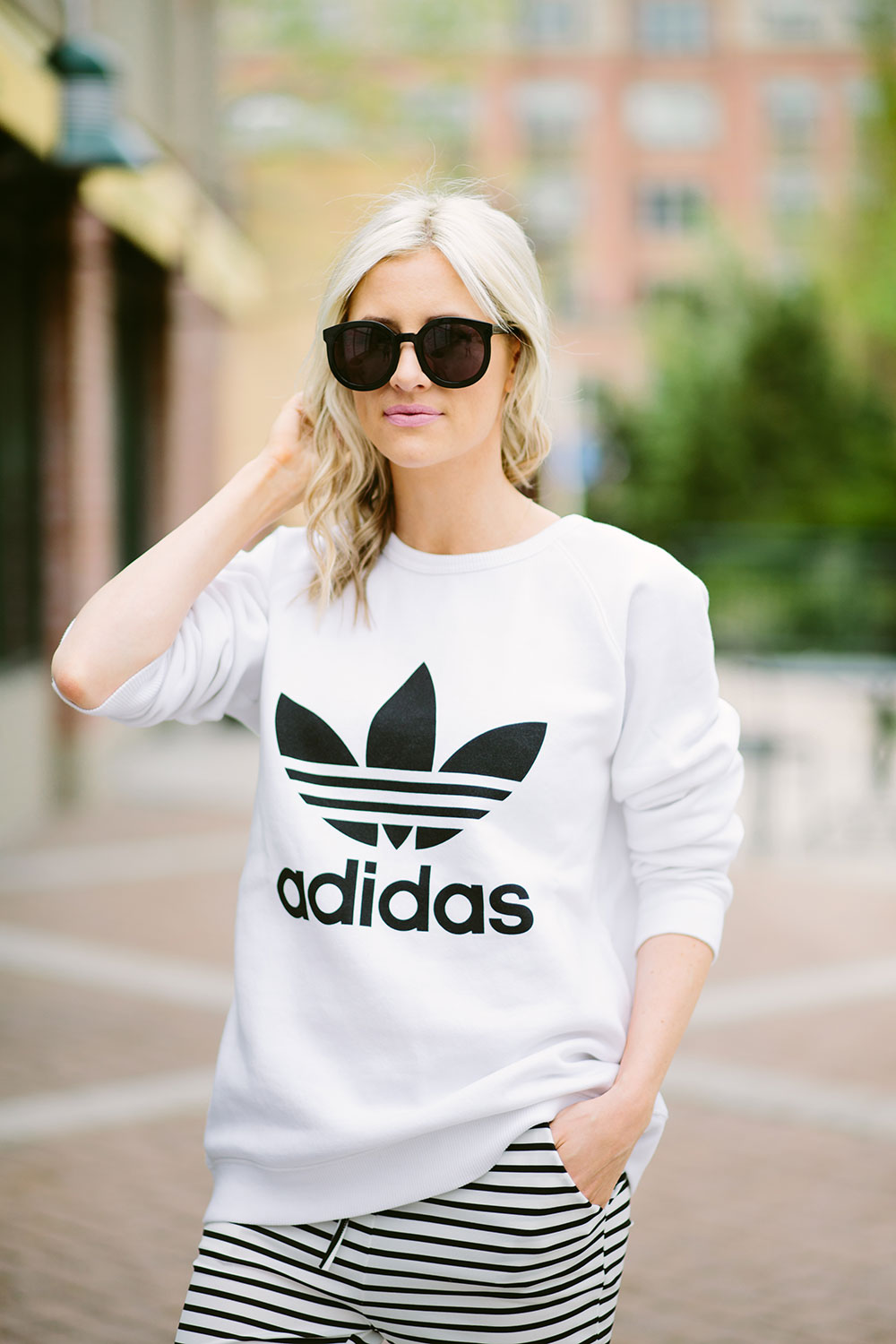 LOOK TWO
adidas trefoil oversized sweatshirt via ASOS c/o {wearing size 6} | striped joggers {I wear these way too much but love them to death. Wearing size M above and size L here – I prefer size L; similar style via Amazon here! Read more about sizing here} | adidas all star sneakers | karen walker sunnies | mac lipstick in "saint germain"

Having grown up playing sports, it's in my nature to opt for comfy clothes with a sporty vibe. Although, truth be told, I haven't worn much of this style on my blog. I guess I was trying take things up a notch from my years of literally always wearing t-shirts, sweatshirts and sneakers. But, I've kinda come full circle on this and I'm loving "going back to my roots" with sporty (not to be confused with athleisure) outfits.
Here are 3 quick tips to get the "sporty" look with little effort…
Stripes – Stripes are always a great sporty option. You can go subtle or all-out, like with my jogger pants. I especially love stripes on sleeves, though, whether it's a sweatshirt or tee like this one. Just keep the colors clean, simple, and somewhat neutral.
Rolled-up Sleeves – If you opt for a sweatshirt, roll up the sleeves. It gives a super casual, laid-back vibe and is a subtle way to give your look personality.
Bold, Iconic Logos – You can never go wrong with classic sporty logos like Adidas or Nike. I am obsessed with these adidas leggings with the logo around the ankle. They're such a fun new take on the typical striped warm-up pants I remember from my basketball days (and they're leggings, so you look a little more feminine). ASOS has lots of options in this department. Similar to the approach with stripes, just keep the look clean and simple when going with bold logos. They should stand out and not compete with other noisy patterns in your look.
That's it!
This look is super easy to pull together when running errands, traveling through the airport or just lounging with close friends. And you probably already have items like these in your closet.
What's your favorite part about the "sporty" look?
Photos by The High Pines.
Special thanks to ASOS for partnering on this post. Select product provided c/o ASOS US. All thoughts are my own.