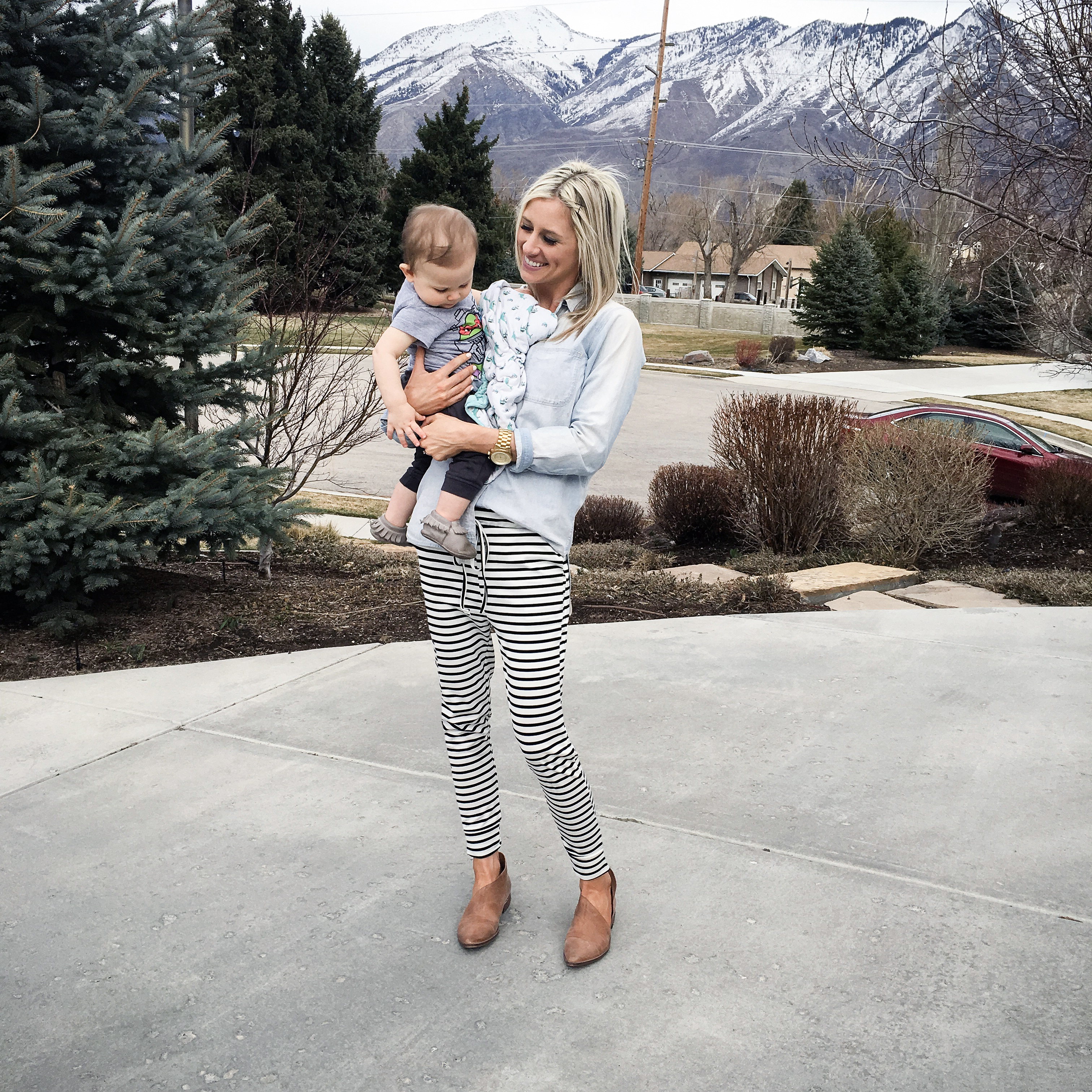 I got lots of questions on Instagram about these joggers so wanted to share the link here. I purchased these for $24 from Clad & Cloth, however, their stuff always sells out fast (although, they do typically restock so keep an eye out). I've only been able to find them at one other online shop HERE for $15!
The material is polyester, not cotton, so they feel a little more like jersey material than like soft stretchy leggings (which is what I thought they'd feel like). They're still extremely comfortable and feel very well made.
Sizing seemed weird so I ordered a large from Clad & Cloth. They fit great but I probably could have gone with a medium, too. At this retailer, they are numeric sizes but list the tag size with the measurements beneath. (So I'm pretty sure my C&C pair is a size 6).
Hope you love them as much as I do! 😉
Here's the rest of my outfit with some other favorite joggers…