This post is sponsored by Baby Jogger. All thoughts and opinions are my own.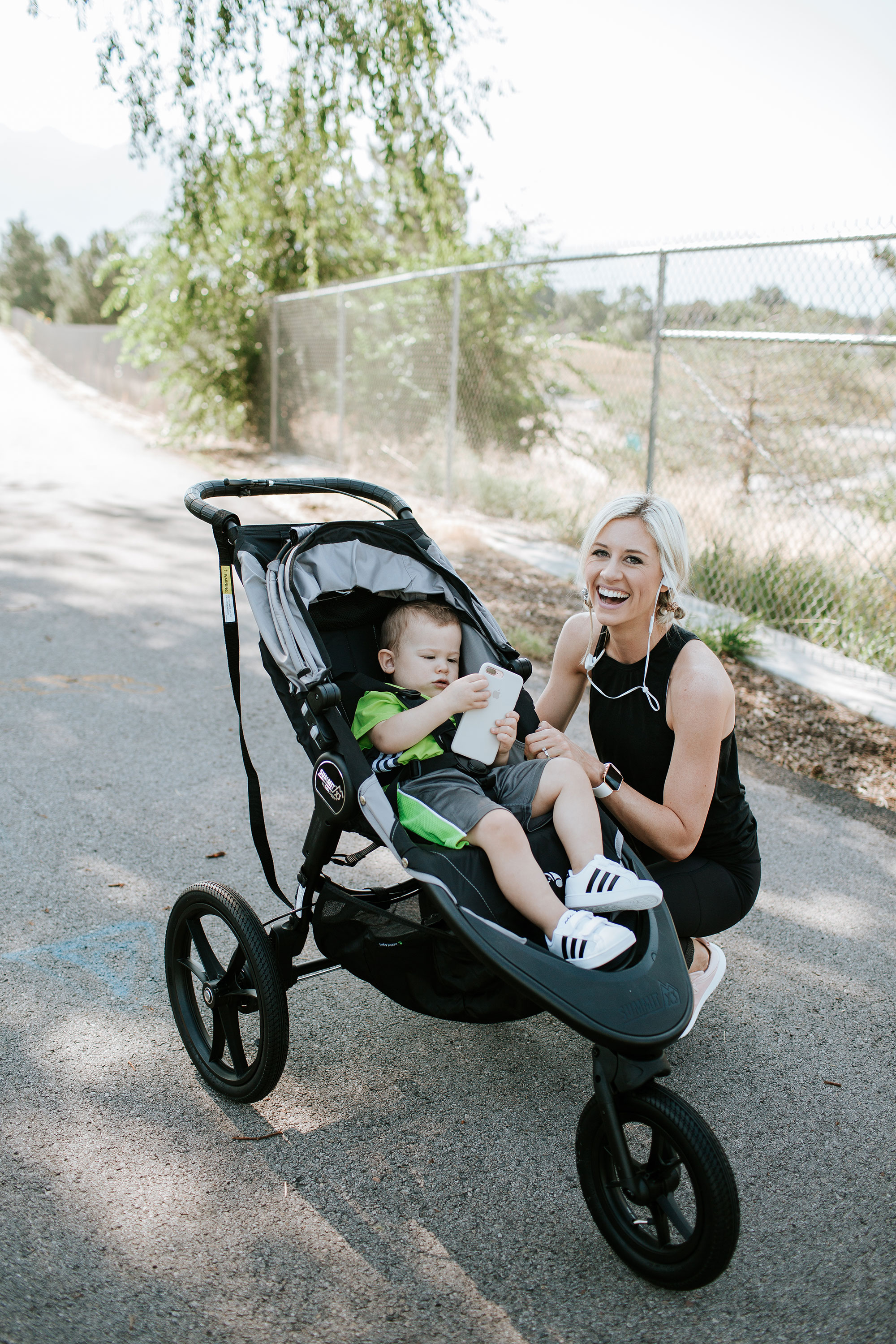 I know the feeling.
It's difficult to find time for anything when you have kids, especially time to work out. Maybe you're stuck at home all day, you don't have a daycare at your gym or you're exhausted by the time the kids go to bed.
The struggle is real. And for most of us, our physical/mental health and fitness take a backseat when we become a mom.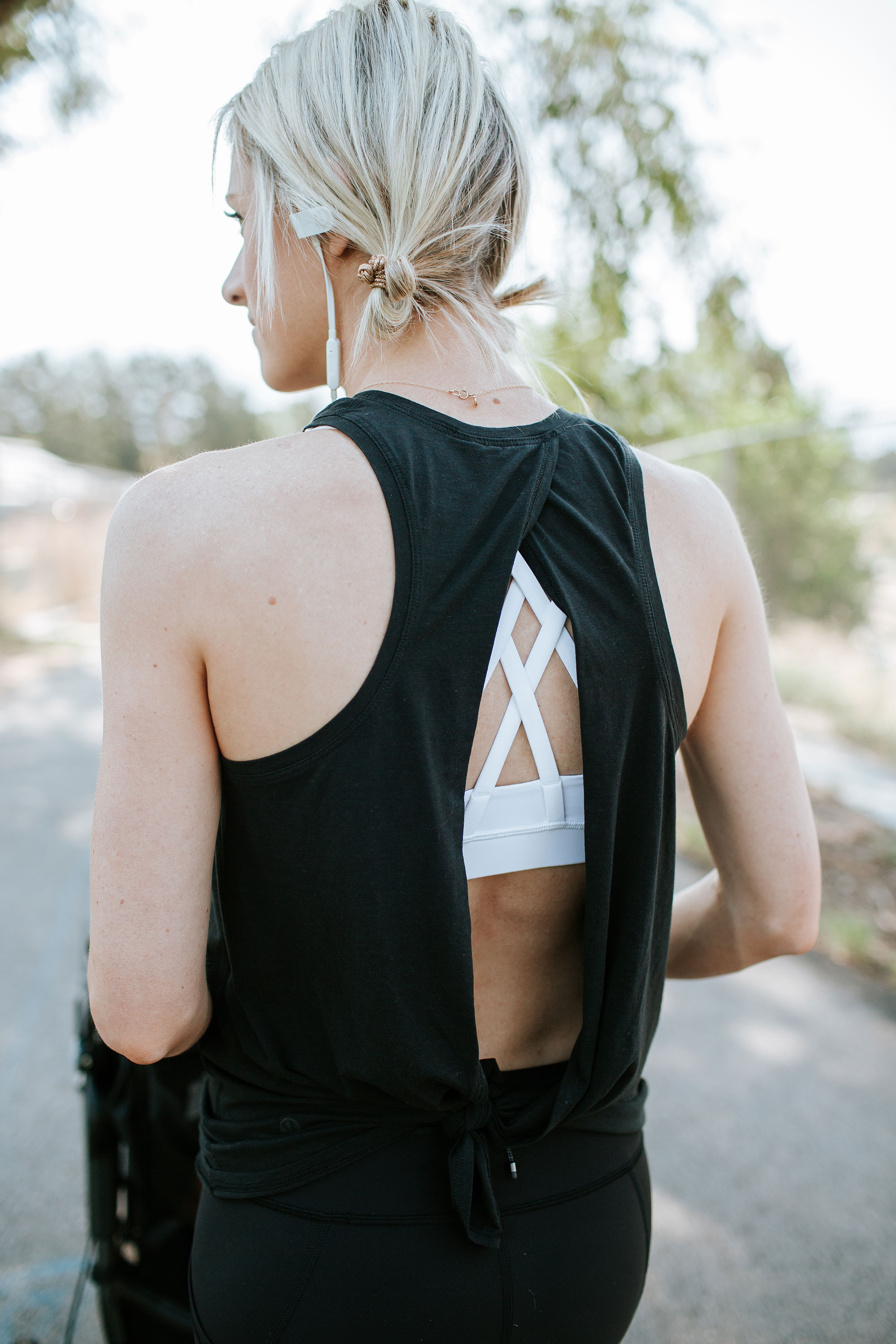 It doesn't have to be that way forever, though, and I've done a lot of research and overcome a lot of setbacks in search of some simple, fool-proof strategies that work for busy moms.
You could go all out and try to implement these 10 habits of fit and healthy moms, but as a perfectionist who always tries to "do it all," I'm telling you, it's easier to start small. And I think that's the secret of all fit moms.
Here are three simple tweaks I made to my weekly routine to help me be more active:
Workout with your kids
Track your steps
Nourish your mind regularly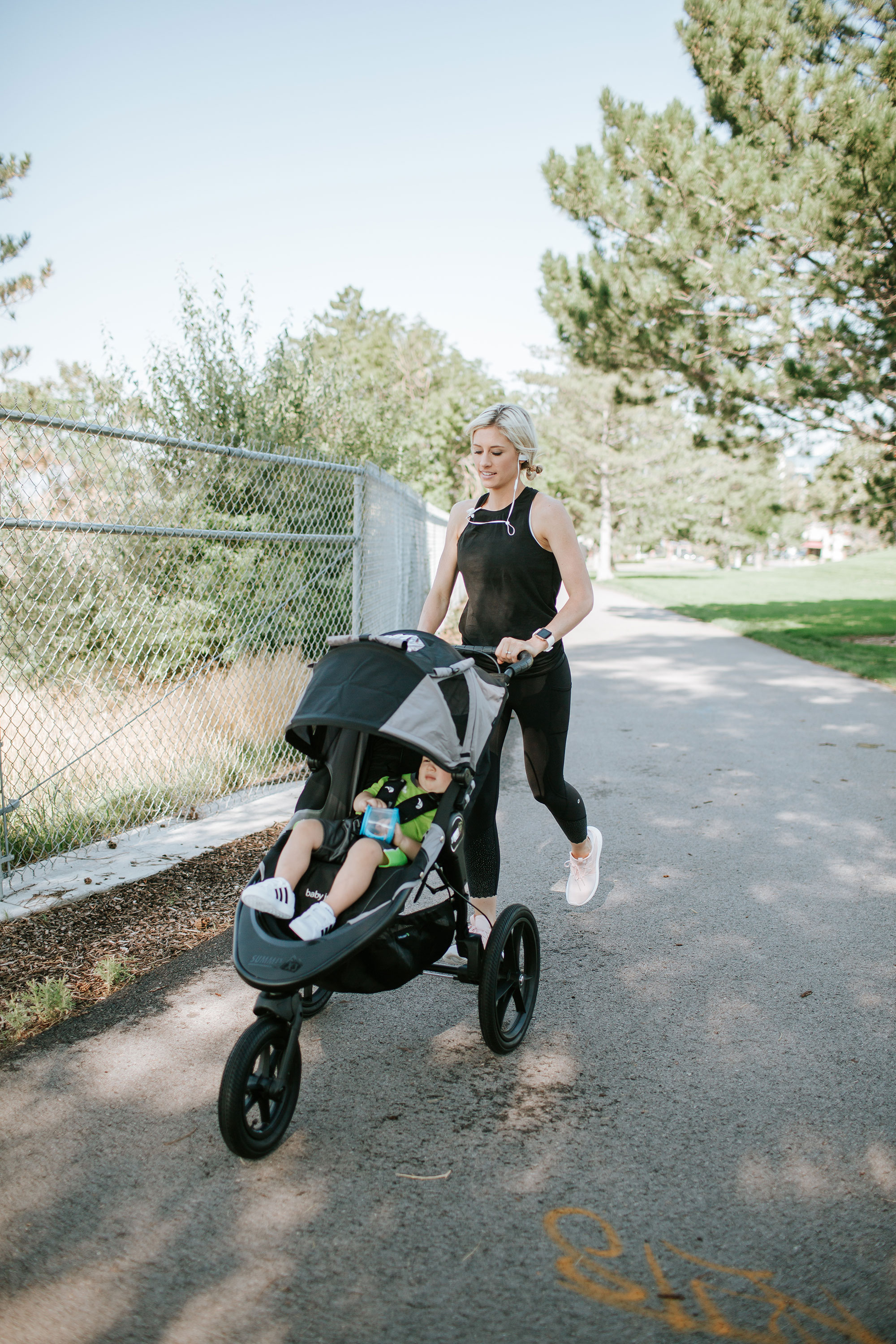 Workout With Your Kids
Working out with your kids may not seem like a real workout, but you'll definitely get out what you put in. It's more a matter of finding the right exercises and activities for you and them, since their ages can affect your options.
I've tried at-home workout guides like Sweat with Kayla or my friend Sara's Love HIIT Body Guide as well as various isolated exercises like the ones found here, but what I prefer right now with my limited time is walking or jogging with my almost-18-month-old in our Summit X3 Baby Jogger stroller.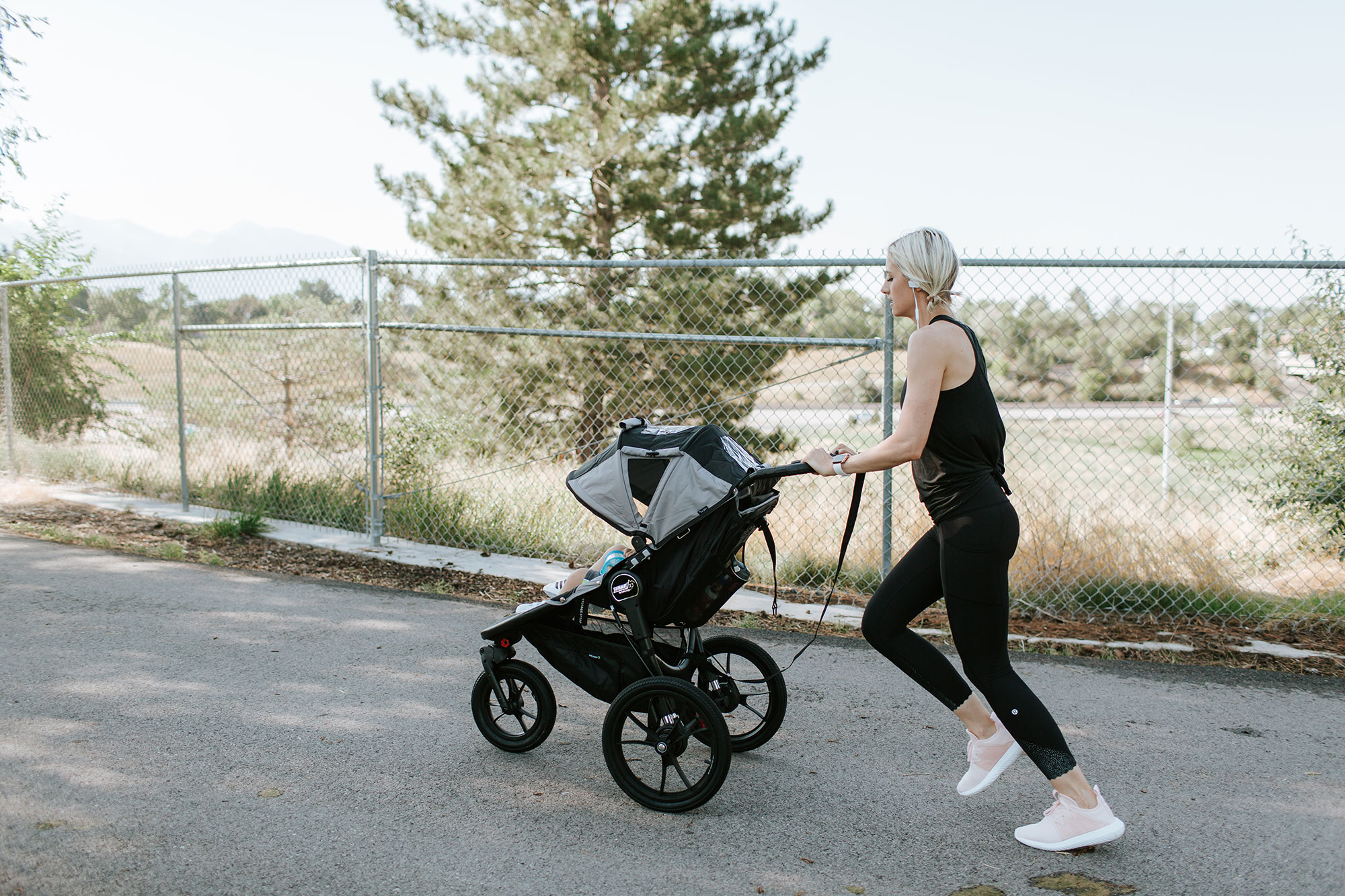 Not every stroller is ideal for jogging outside so I have to share what I love about the Summit X3.
It has all of my favorite features and functions from our other strollers (the Baby Jogger city select LUX stroller is still my all-time fave), but in a model designed specifically for jogging.
It has two brakes: a foot brake and a hand brake so I can slow my pace when we're headed down hill.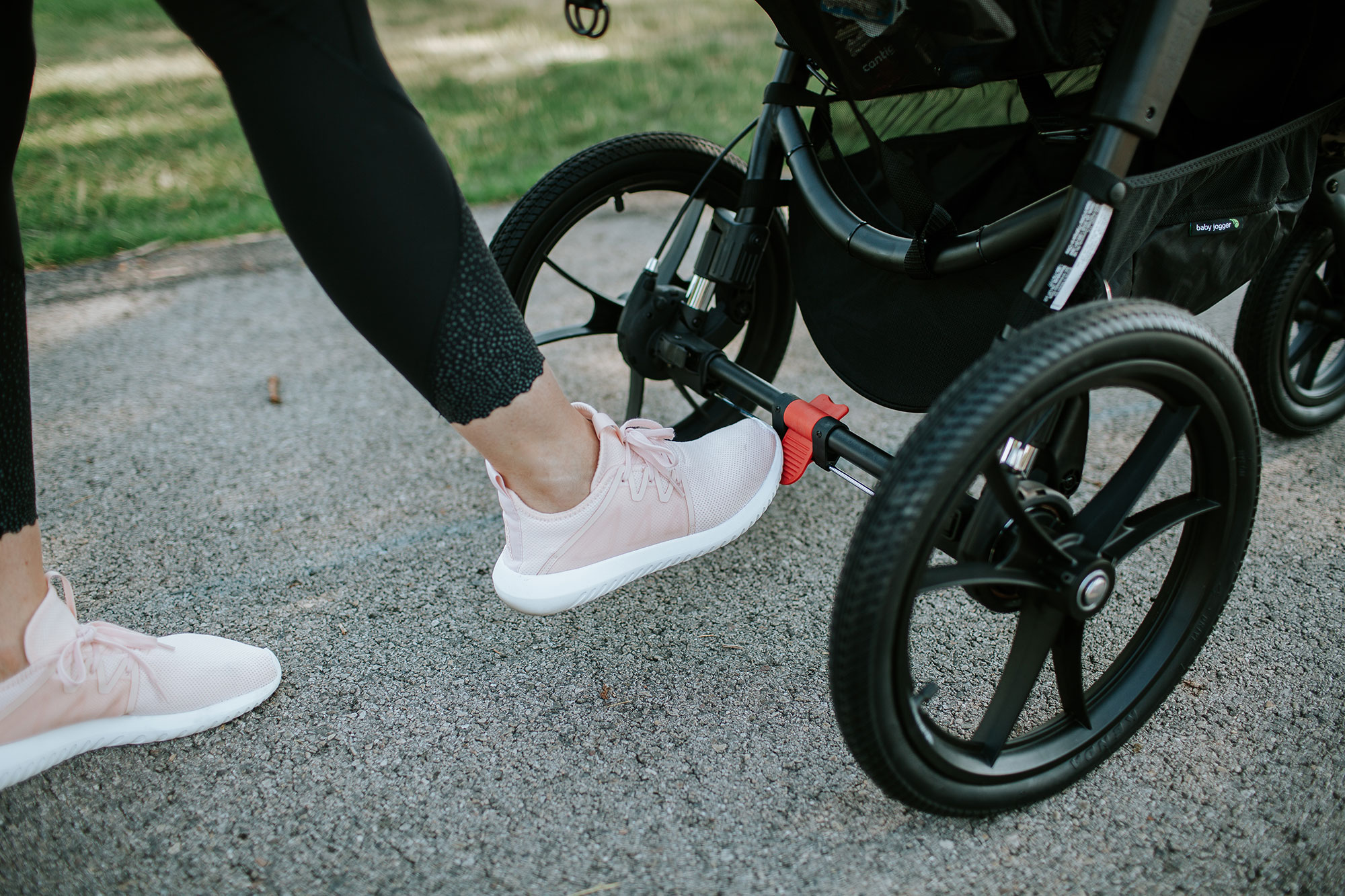 It also has an emergency hand strap for your wrist in case you ever lose your grip.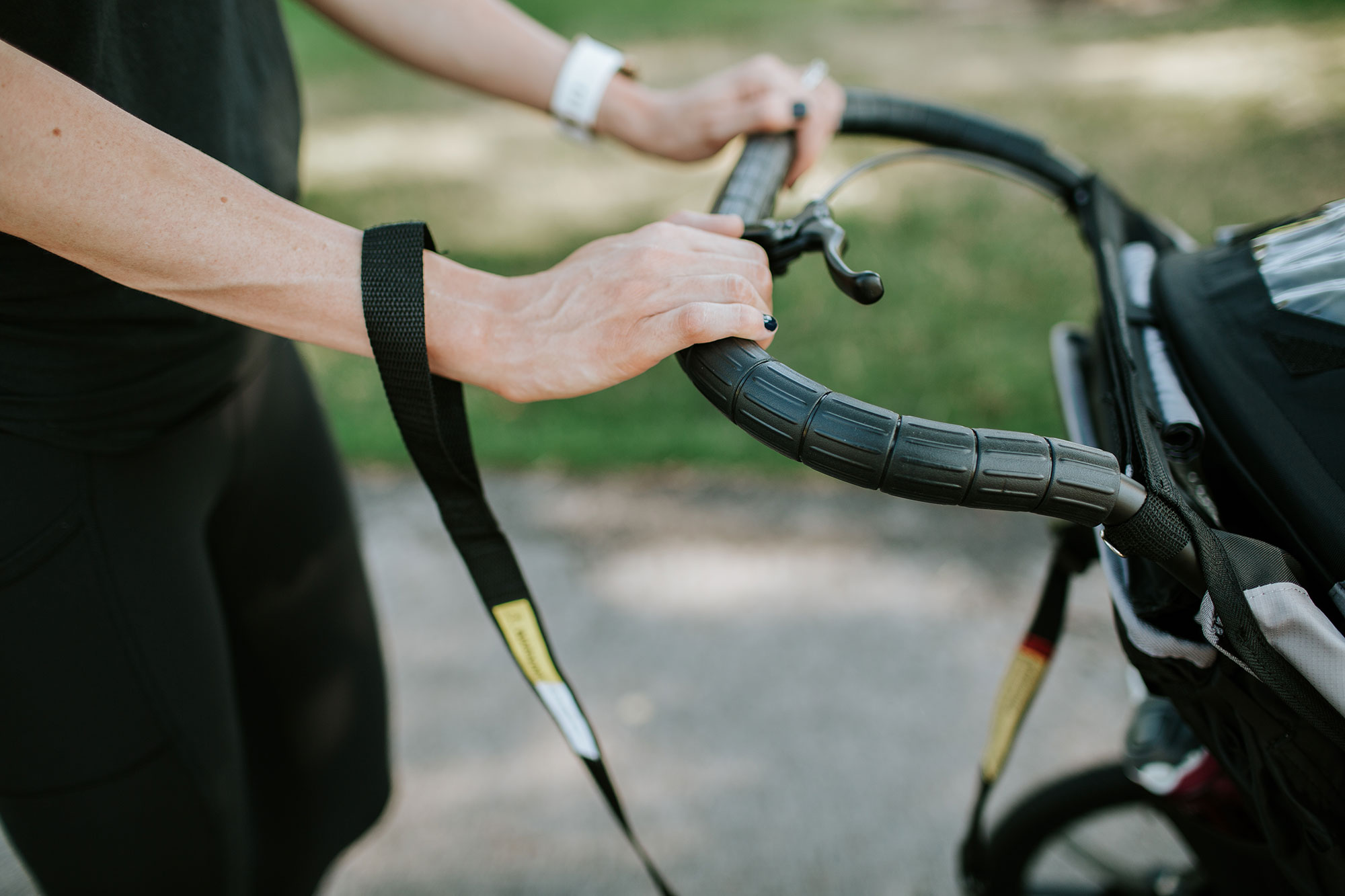 The front wheel locks to put the stroller in jogging mode so the wheel doesn't swivel (this is key to prevent tripping).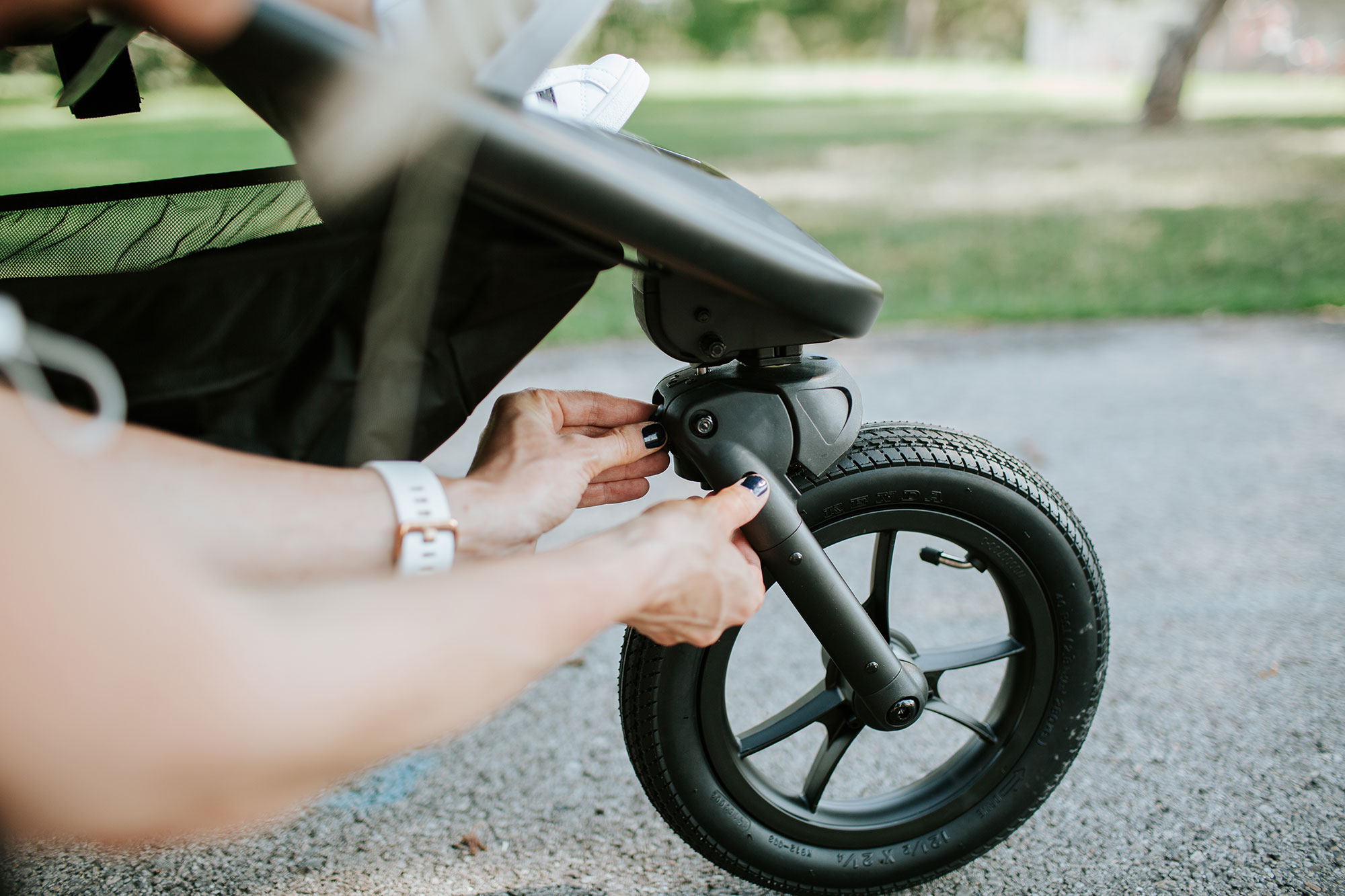 The reclining seat options make naps very appealing to my little man.
I like being able to access my water (or Benji's snacks) in a jiffy from the back netted pocket. We also seem to always end up at Target on our morning walks and the bottom storage canopy is great for groceries.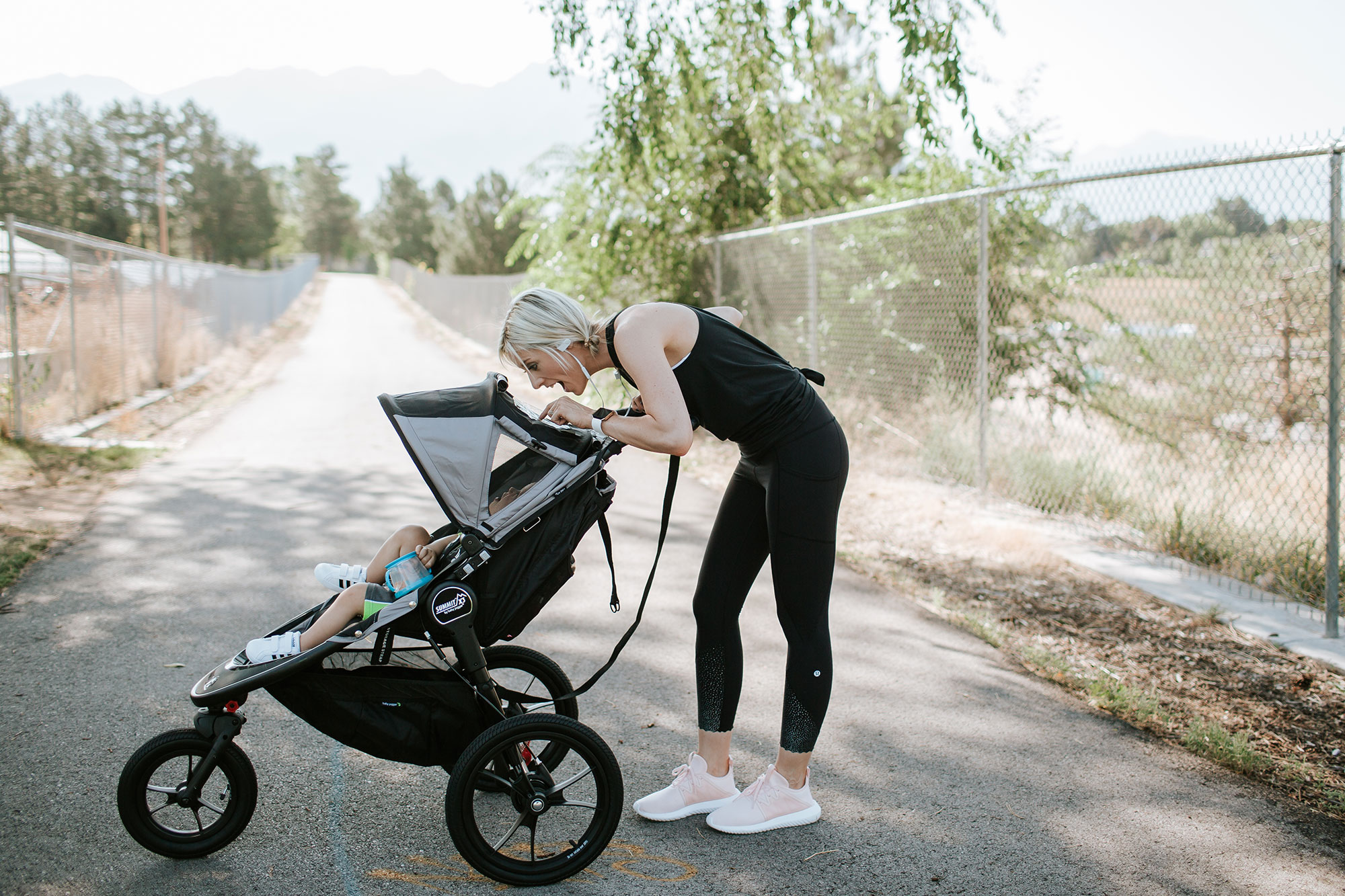 The umbrella-like shade provides more UV coverage than any of our strollers, but also has ventilation windows to keep Benji cool.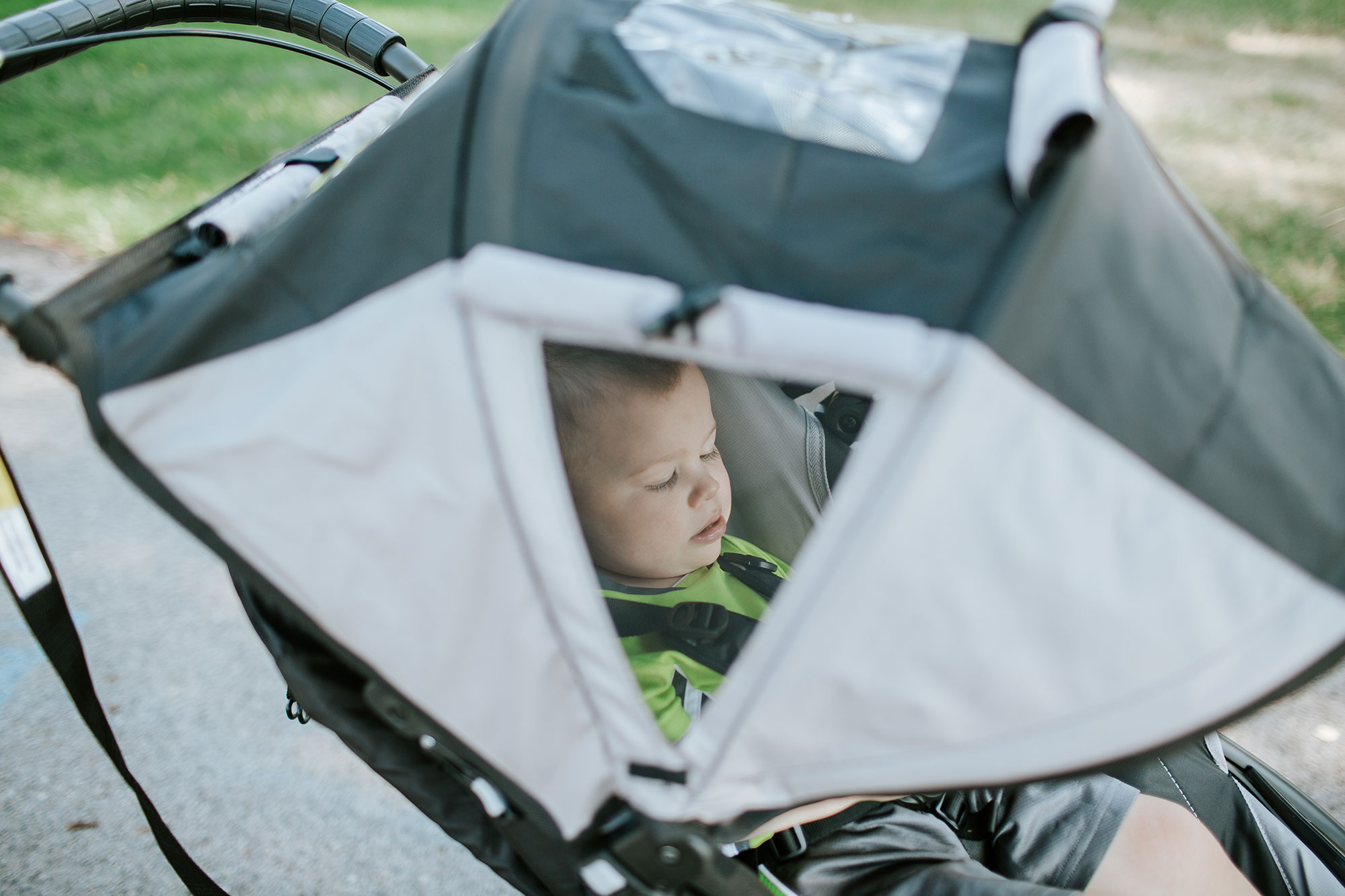 The Summit X3 is either really light or I'm getting really buff, but I'd say it's in between the city select LUX and City Tour as far as how heavy it is. It's by far my easiest stroller to unfold and fold with one hand.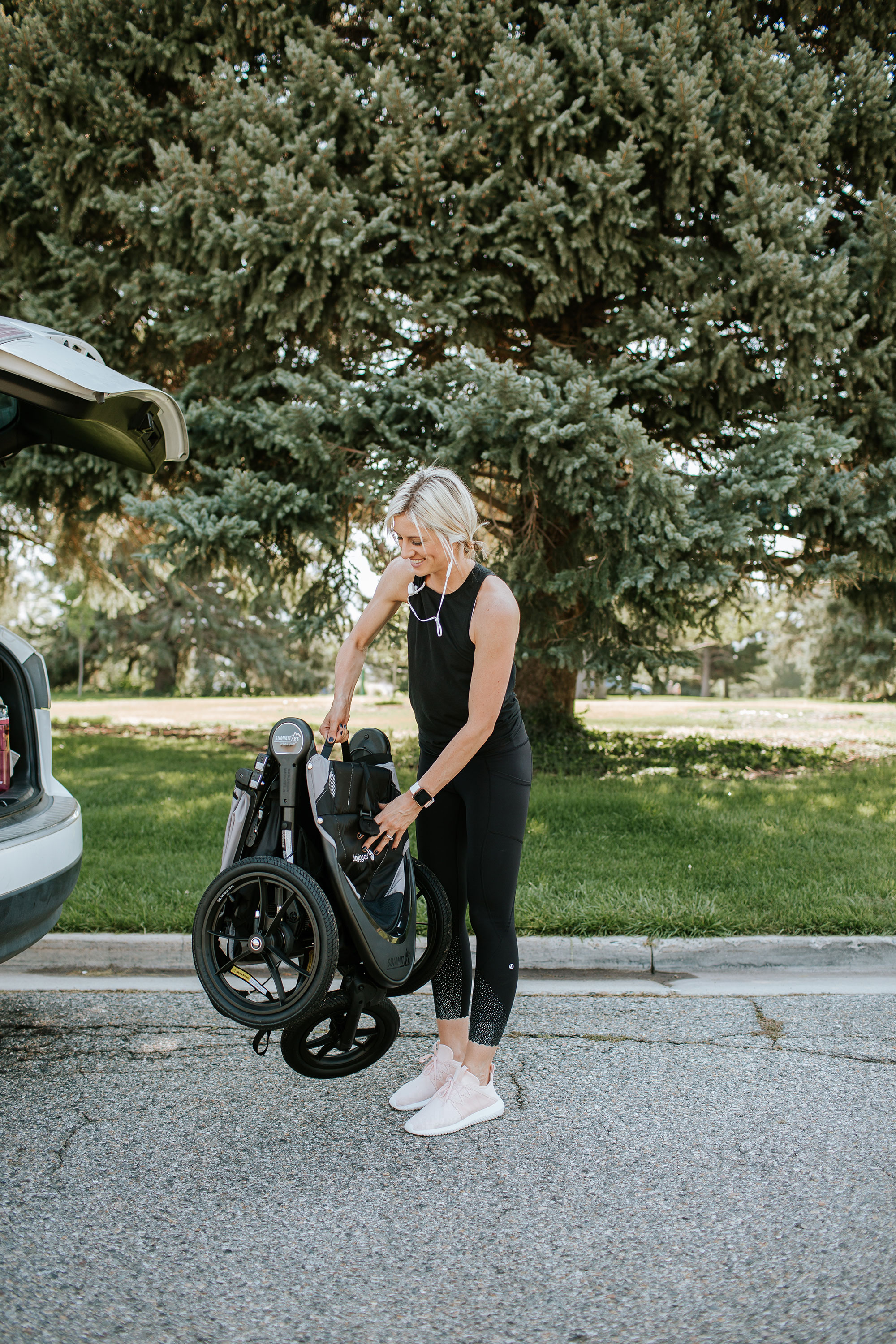 Track Your Steps
Just as you would count the number of reps, the amount of weight or number of miles you run at the gym, tracking steps is a great way to measure your daily activity and give yourself credit for just how much you move everyday.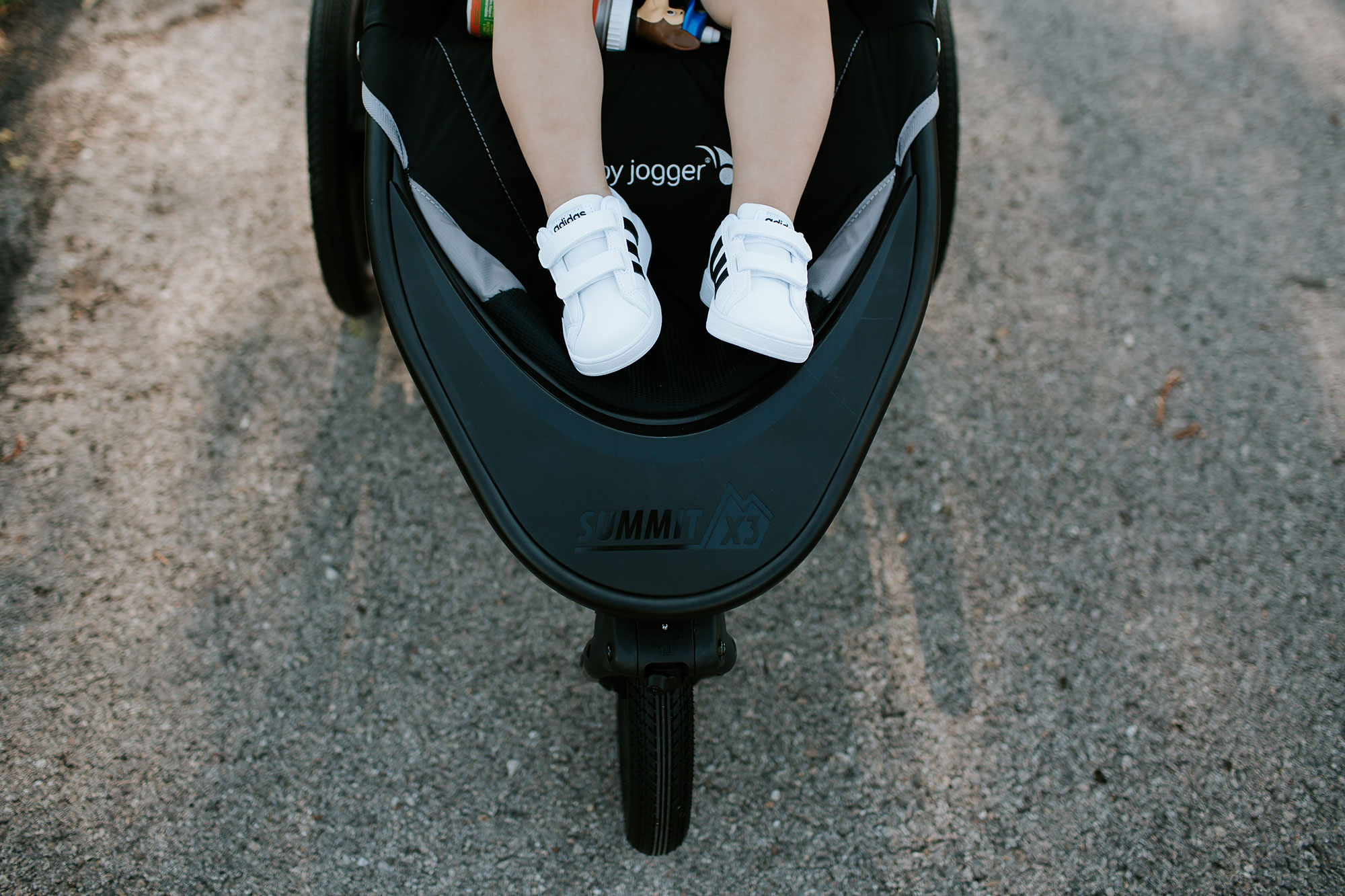 My favorite way to track steps is with my Fitbit Blaze ($199 + I wear it with this white band because it goes with everything).
You can purchase other pedometers for less than $40 or a basic Fitbit Flex for $59.95, but what I love most about my Fitbit is using the app on my phone to set challenges like "Workweek Hustle" (who can get the most steps Mon-Fri) with my friends and family who also use a Fitbit.
Connect with me in the Fitbit app and let's challenge each other! (Display name: Amanda Sanchez)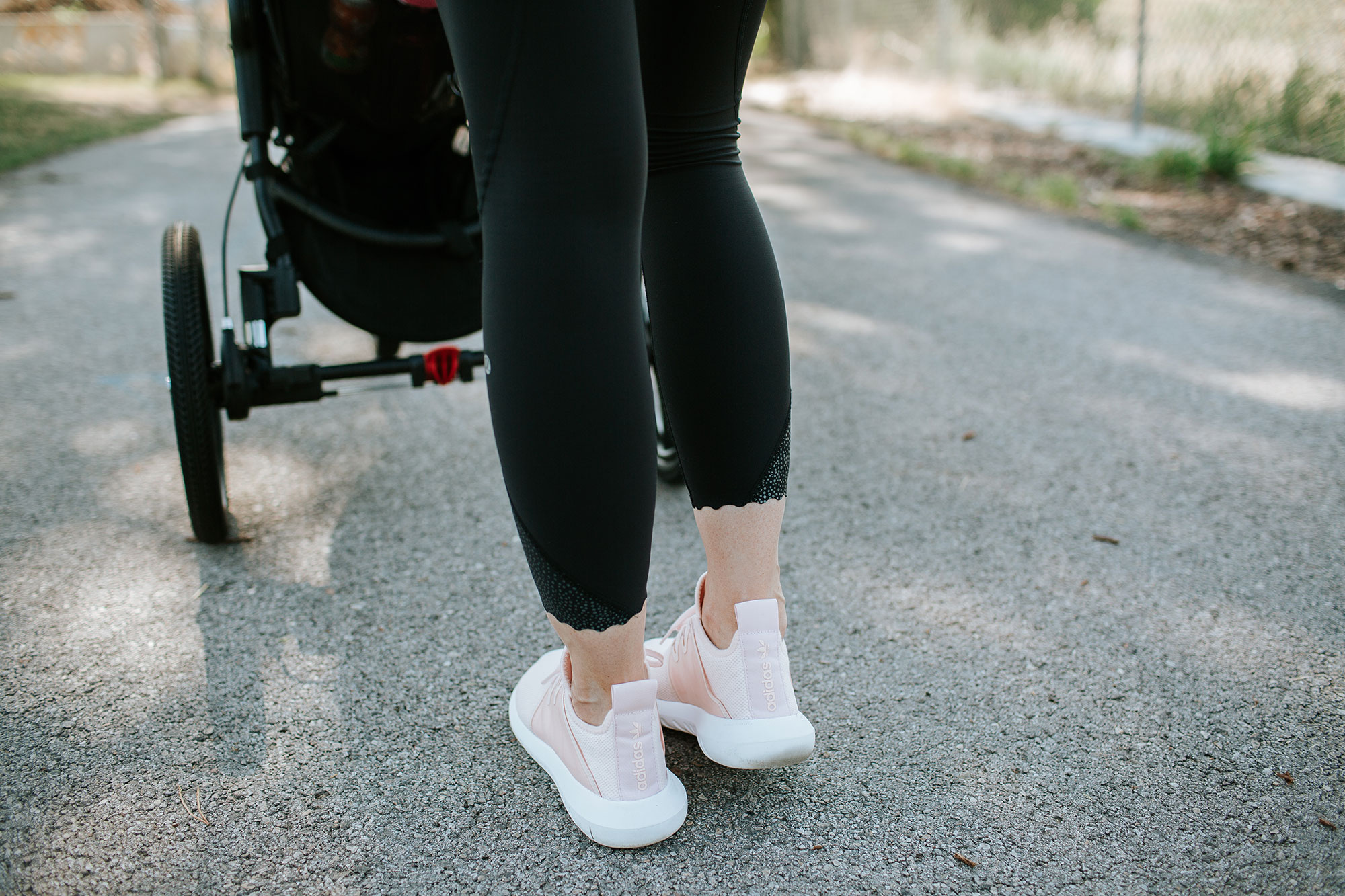 Nourish Your Mind Regularly
When you become a mom, stress levels can reach an all-time high. It is more important than ever that you find ways to feed your mind with positivity each day. And I hear you. How do you find the time?
Audiobooks have been my saving grace because they were designed for multi-tasking (sound like #momlife to you?). I listen when I take Benji for a walk or jog, while on the train to-and-from work and when driving in my car.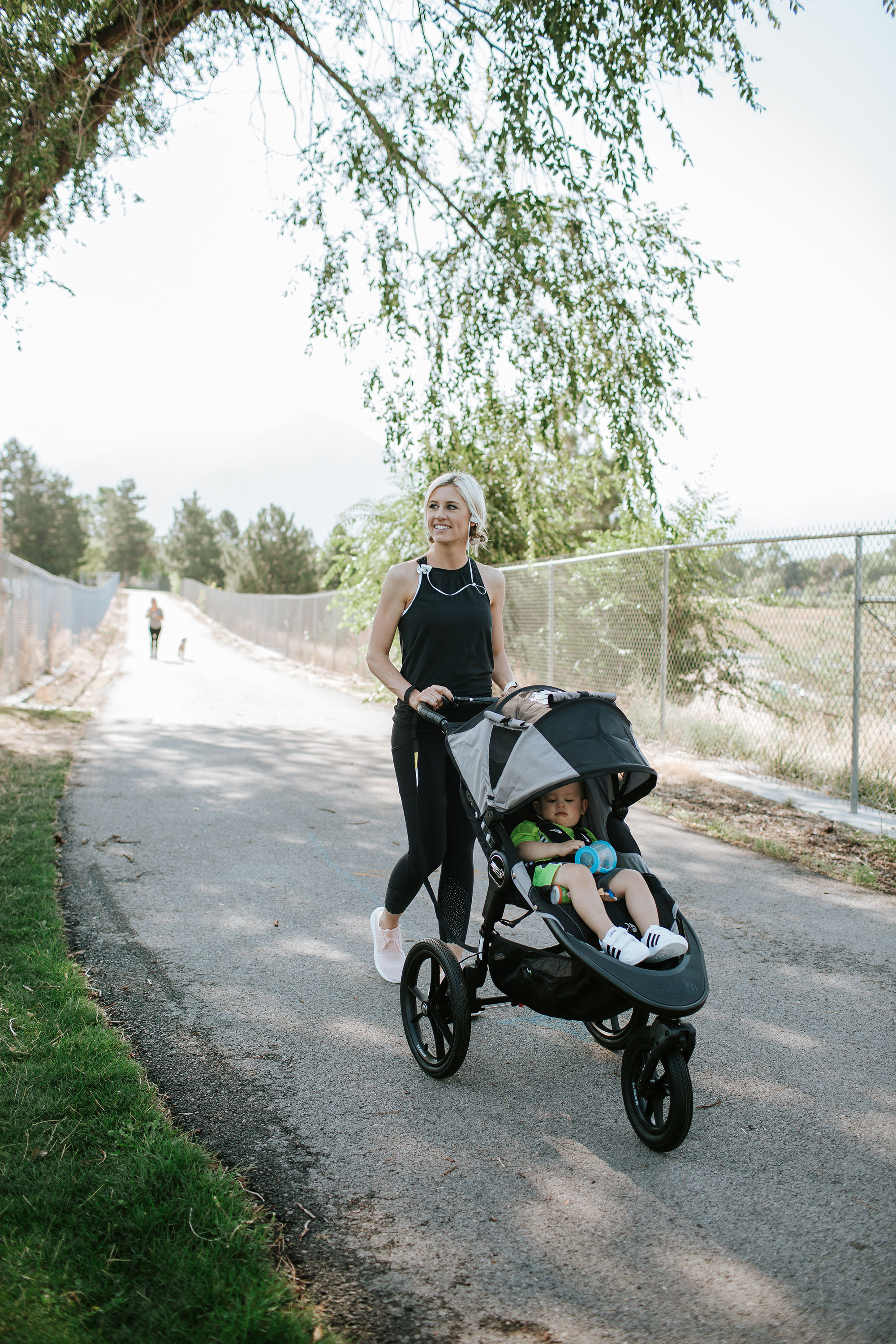 Setting a morning routine where you wake up early before everyone else to work on your personal goals, meditate, journal, recite affirmations or whatever makes you feel positive and optimistic at the start of your day, can be an extremely powerful habit to improve how you feel about yourself.
I highly recommend the Miracle Morning if you're not a morning person and the Headspace app for quick 3-minute meditations every day.
Books that help me better understand my shame issues, give me strategies to improve some of my negative self-talk habits or simply help me learn more about healthy parenting or healthy eating, are invaluable for filling my mind with positive ideas every day. Here are some of my current favorites: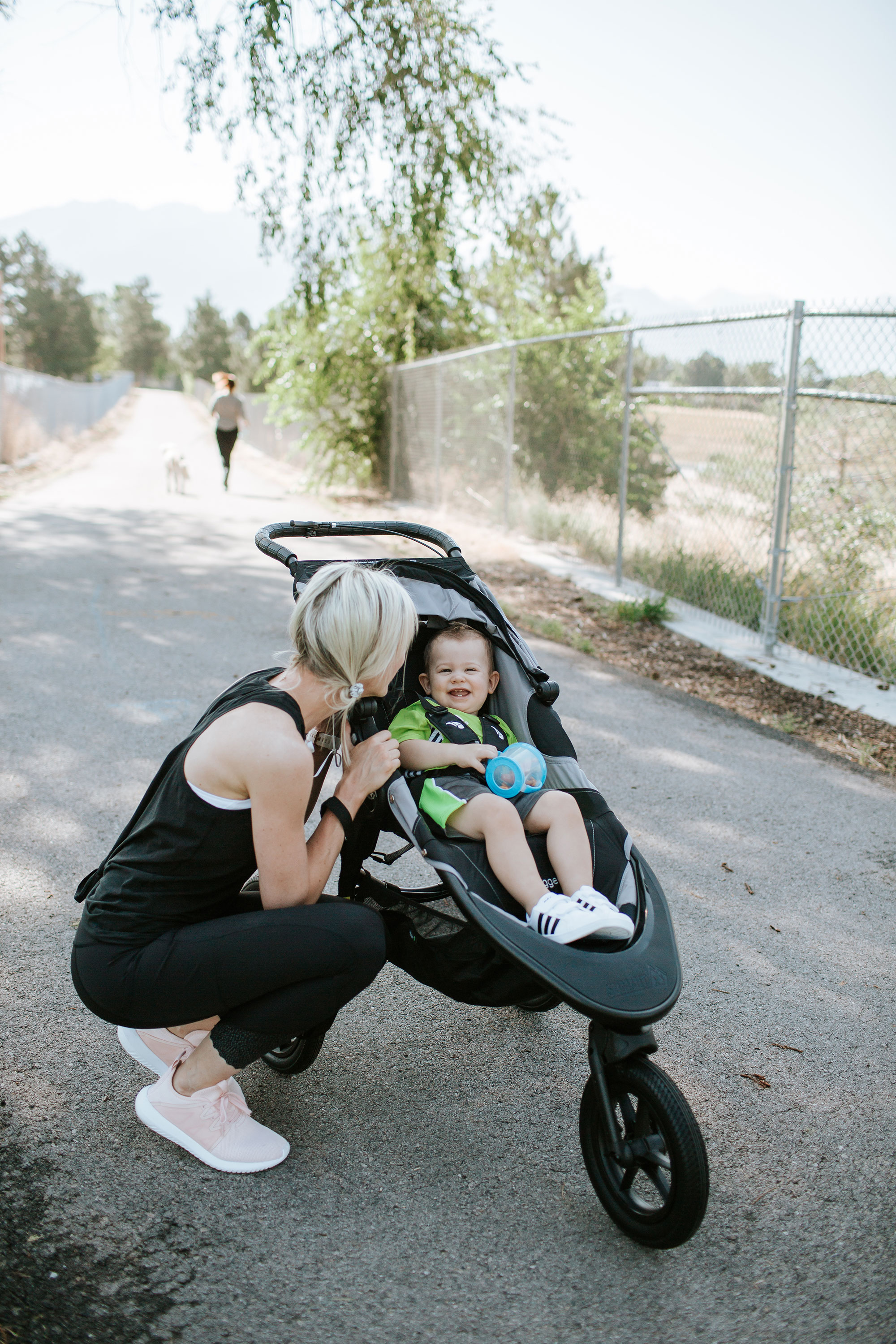 Final thoughts on being a #fitmom
At the end of the day, being active and fit is all about your mindset and habits. I truly believe the key is starting small, trying 1-2 new things for a few weeks to see what works best for you and then sticking to it. You'll know what works best when you feel excited to continue doing it, even if it's just 2-3 times per week.
I hope you've found these tips to be helpful!
Let me know in the comments if you have questions. And I'd love to hear any ideas you have to stay active and healthy.