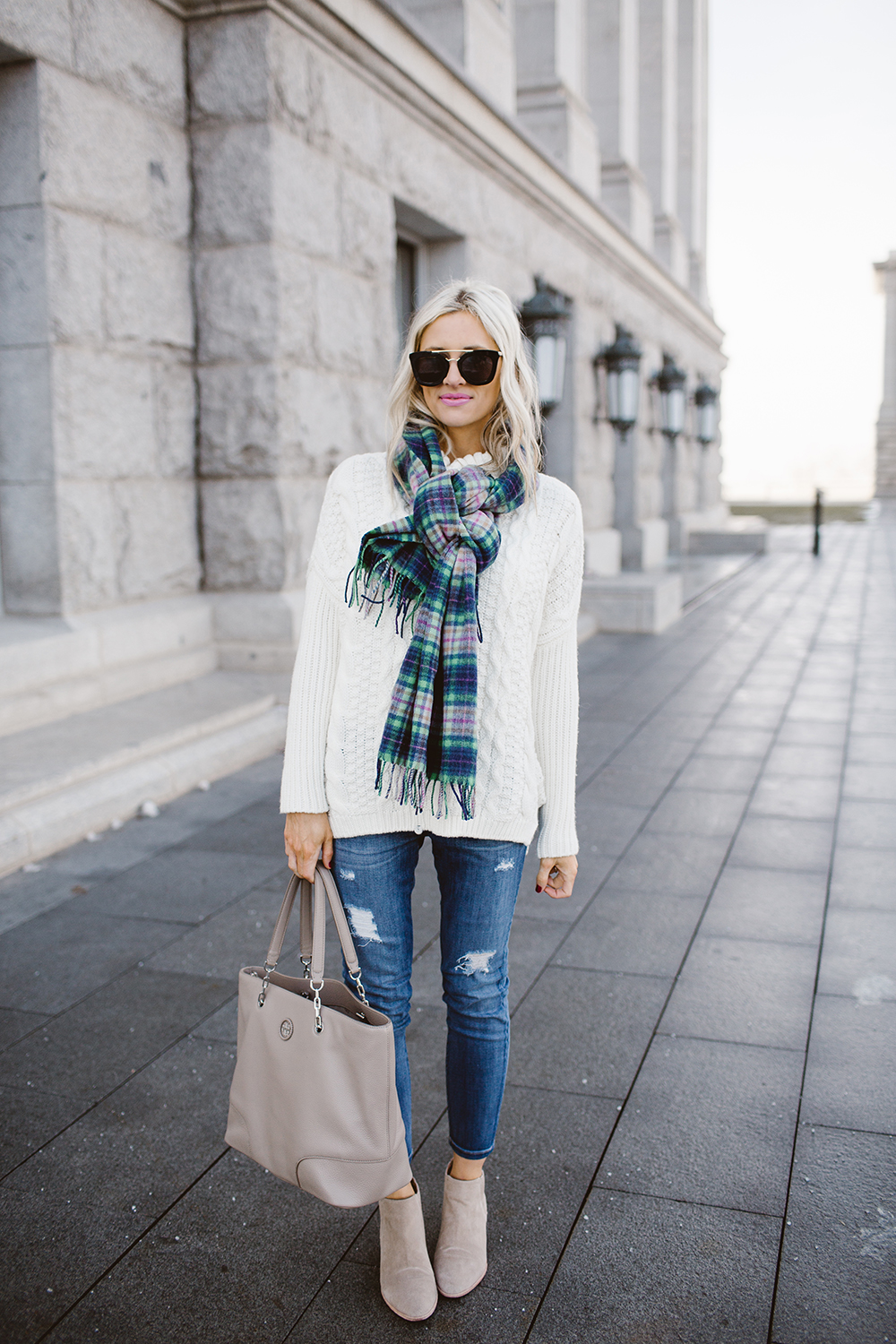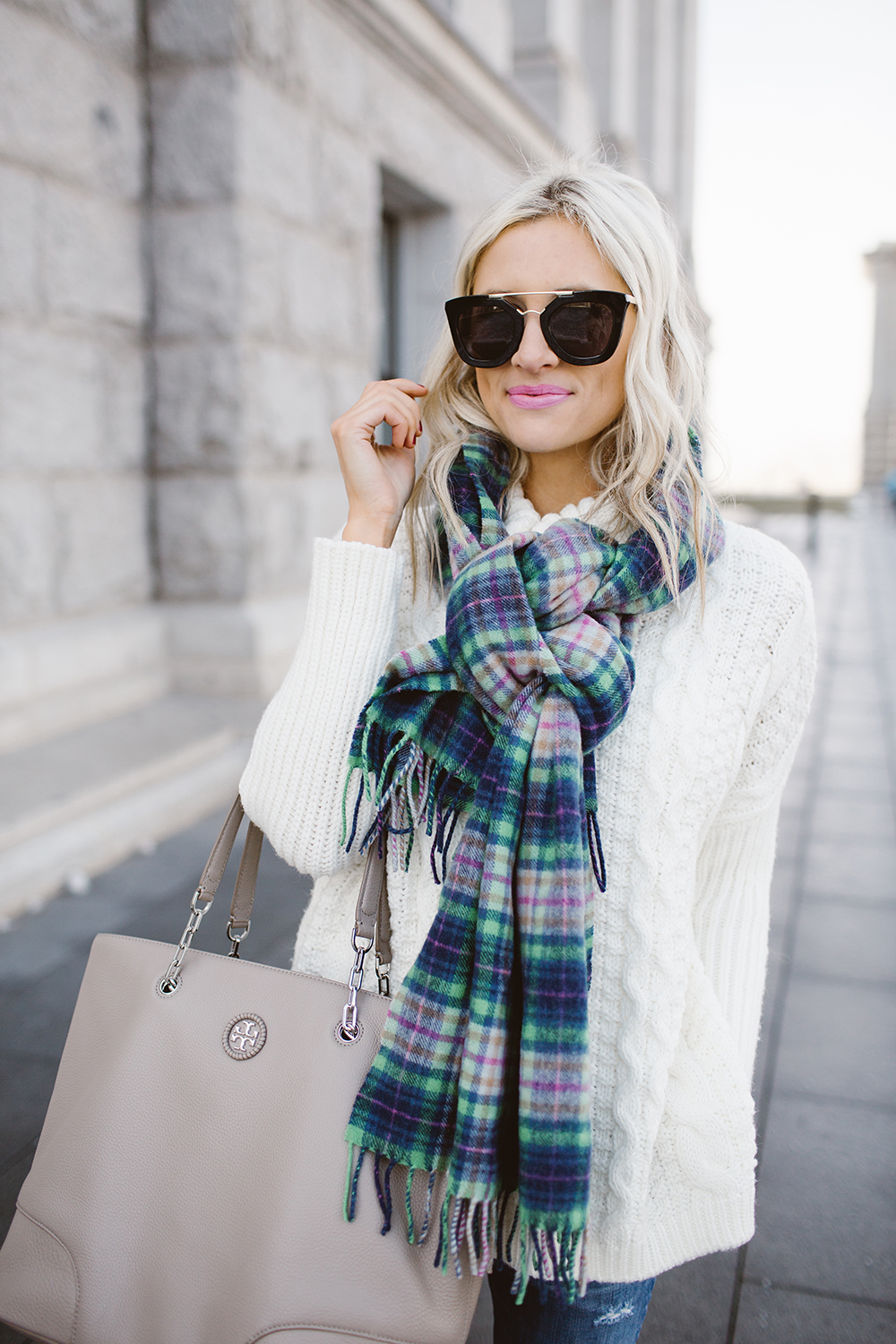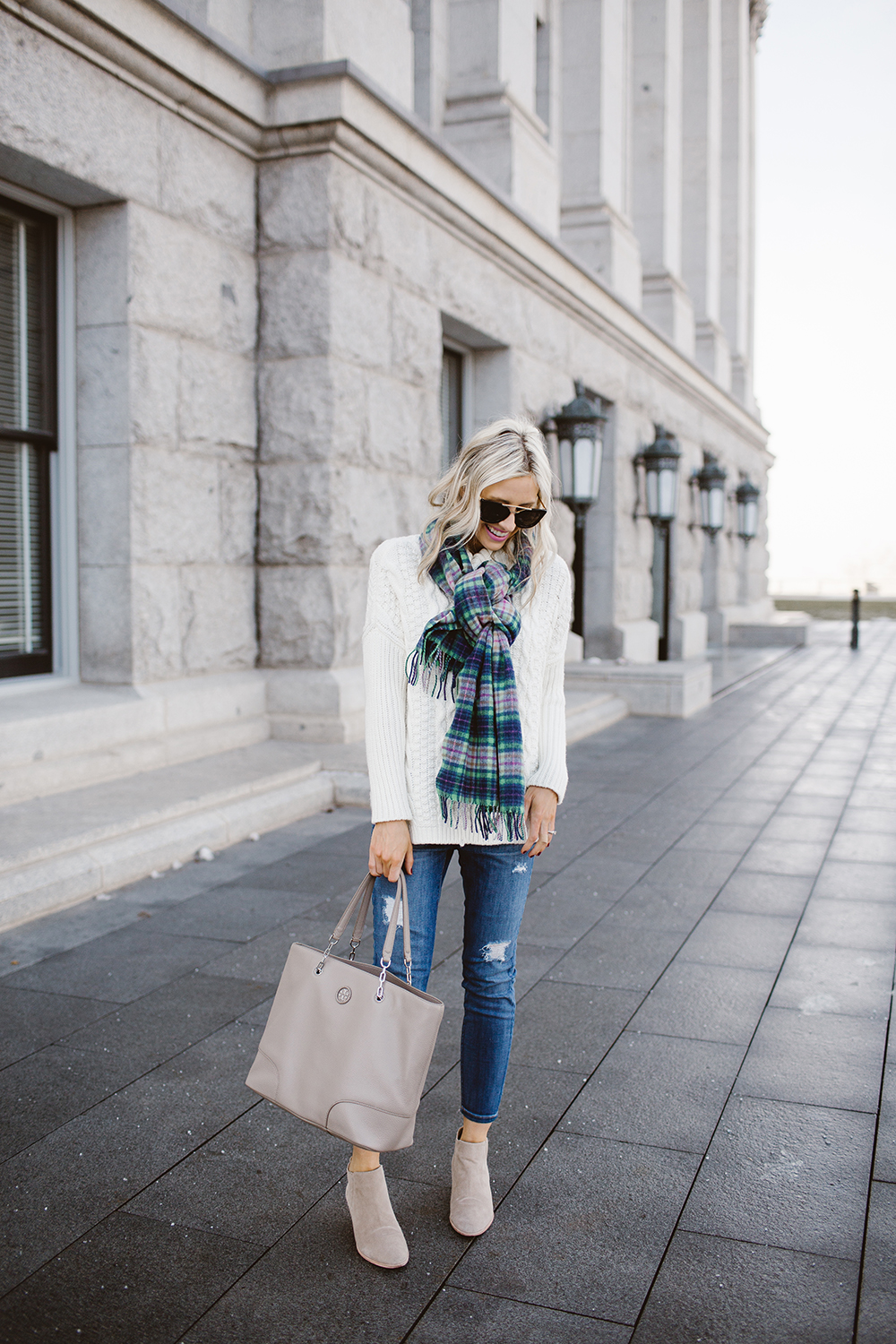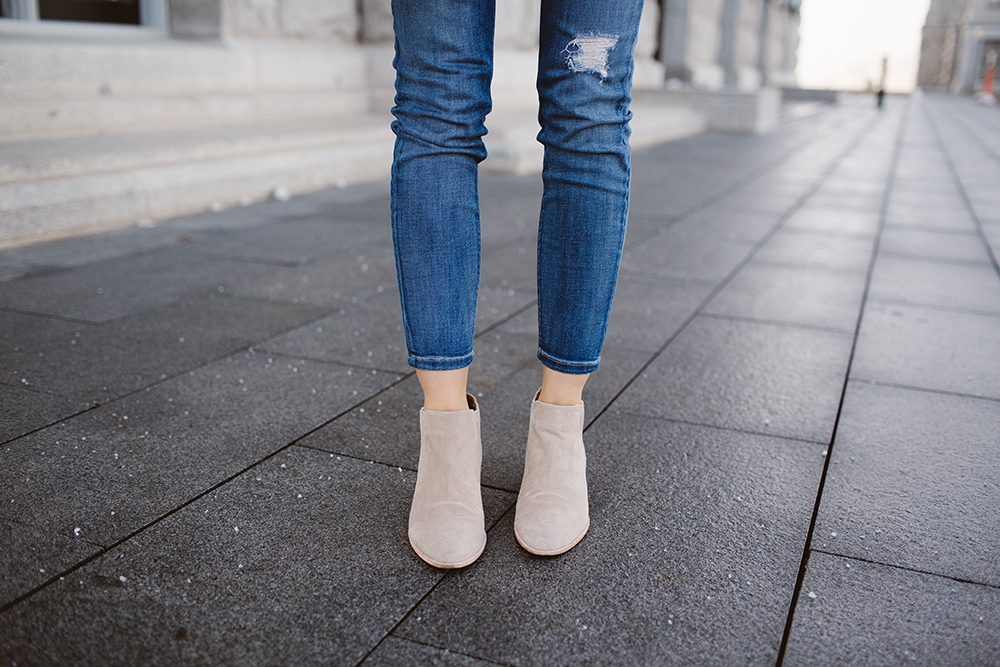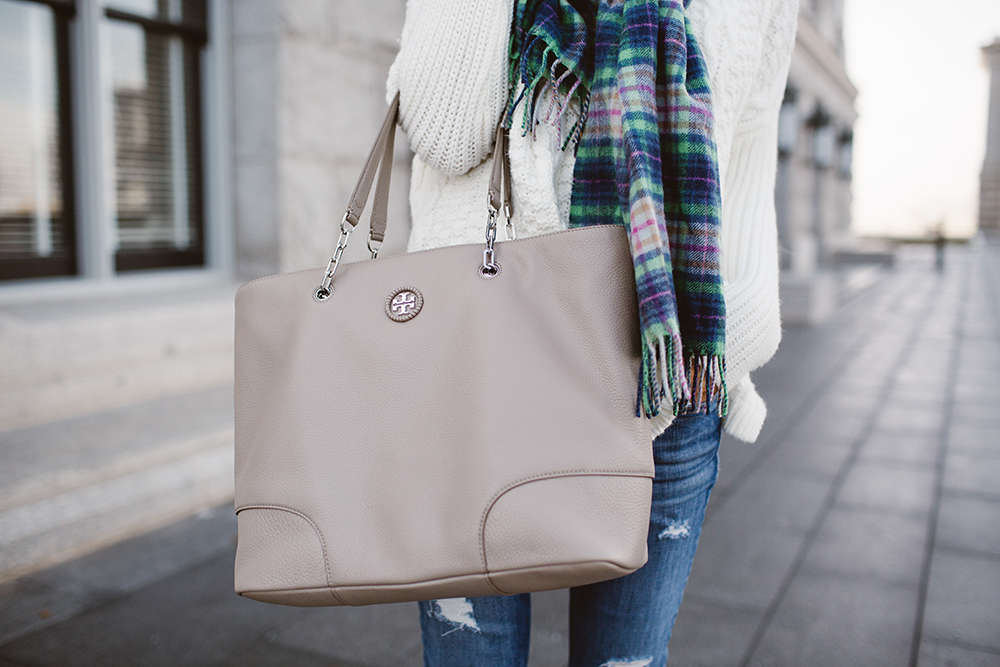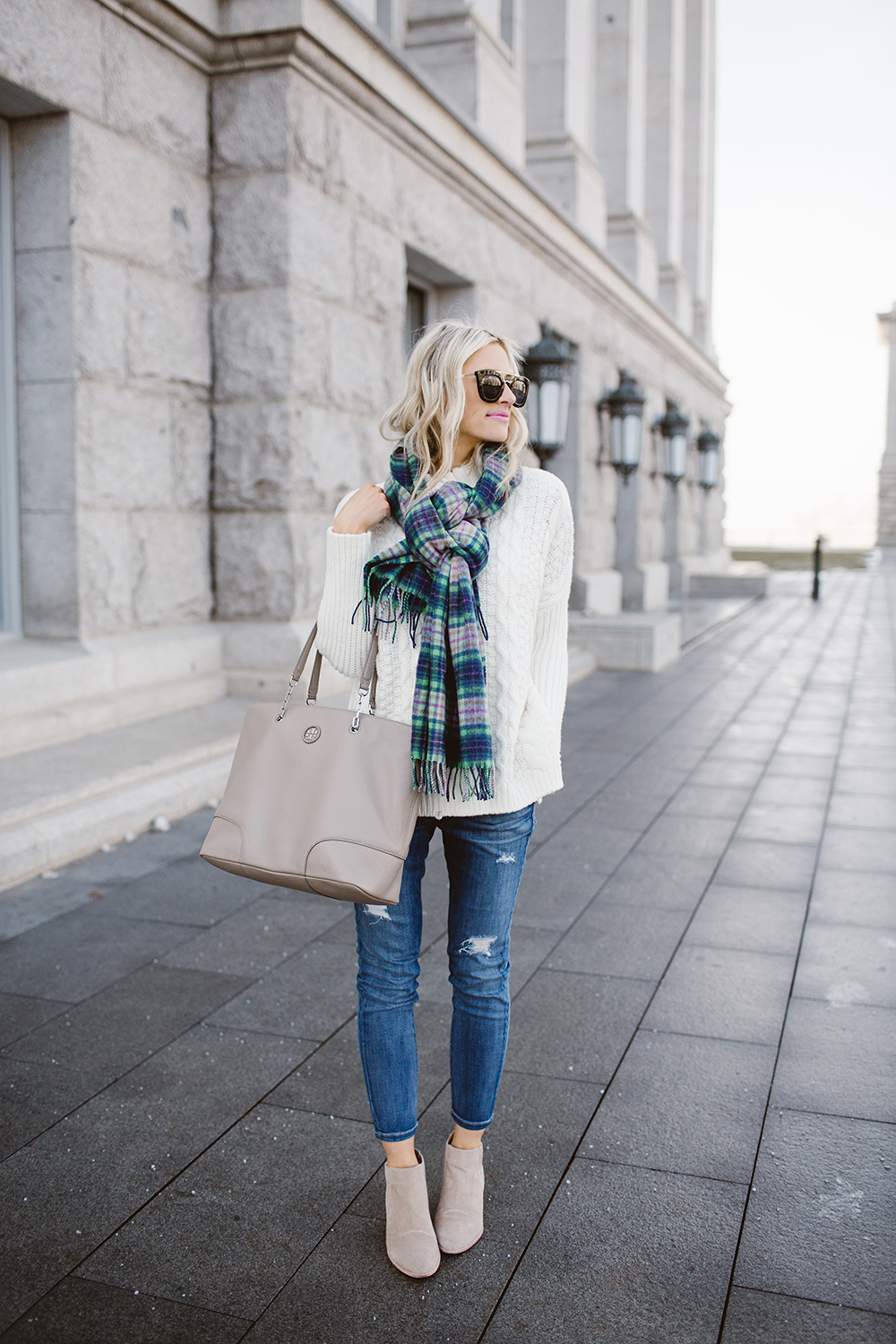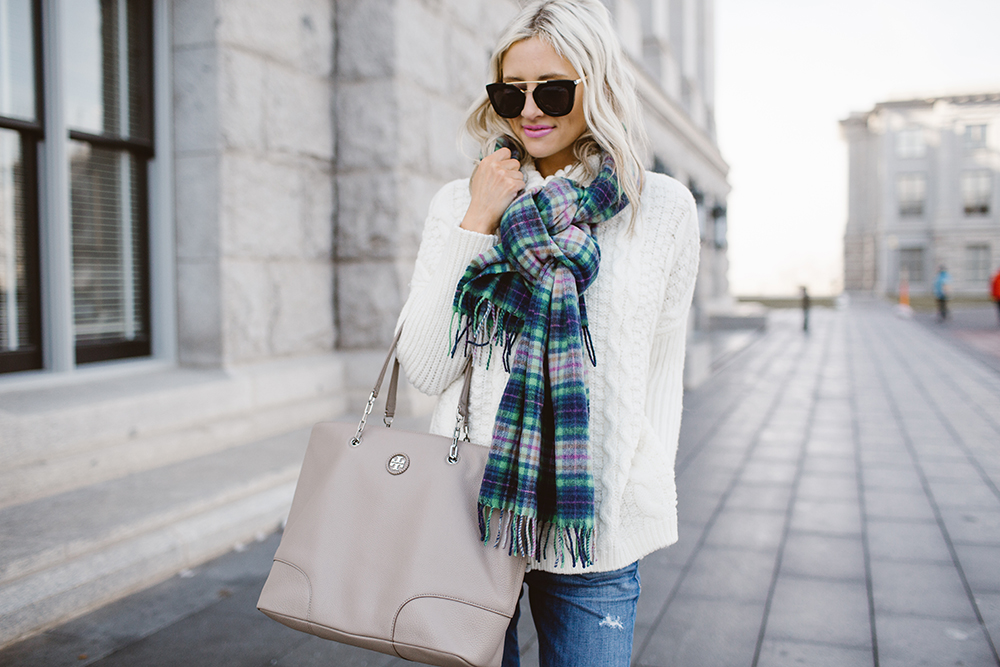 WHAT I'M WEARING
shein sweater c/o {last seen here + here; also love this similar style!} | jcrew scarf {old; love this style!} | current elliott jeans | joie boots {similar pair under $100 here} | tory burch bag {similar} | nasty gal sunnies {great prada dupe!; discounted pradas here} | mac lipstick in 'saint germain'

I was reading
an article in HBR
yesterday about goal setting and when I came upon this one tip, I immediately printed it out and pinned it up in my cubical at work. And then I knew I
had
 to share it with you. I think it is so powerful and important to remember that we can't simply change overnight and immediately arrive at our ideal self. Don't be afraid of the journey, patience and grit that are required to reach your goals.
Focus on getting better, rather than being good. Believing you have the ability to reach your goals is important, but so is believing you can get the ability. Many of us believe that our intelligence, our personality, and our physical aptitudes are fixed — that no matter what we do, we won't improve. As a result, we focus on goals that are all about proving ourselves, rather than developing and acquiring new skills.
Fortunately, decades of research suggest that the belief in fixed ability is completely wrong — abilities of all kinds are profoundly malleable. Embracing the fact that you can change will allow you to make better choices, and reach your fullest potential. People whose goals are about getting better, rather than being good, take difficulty in stride, and appreciate the journey as much as the destination.
Hope your first week of 2017 is treating you well!