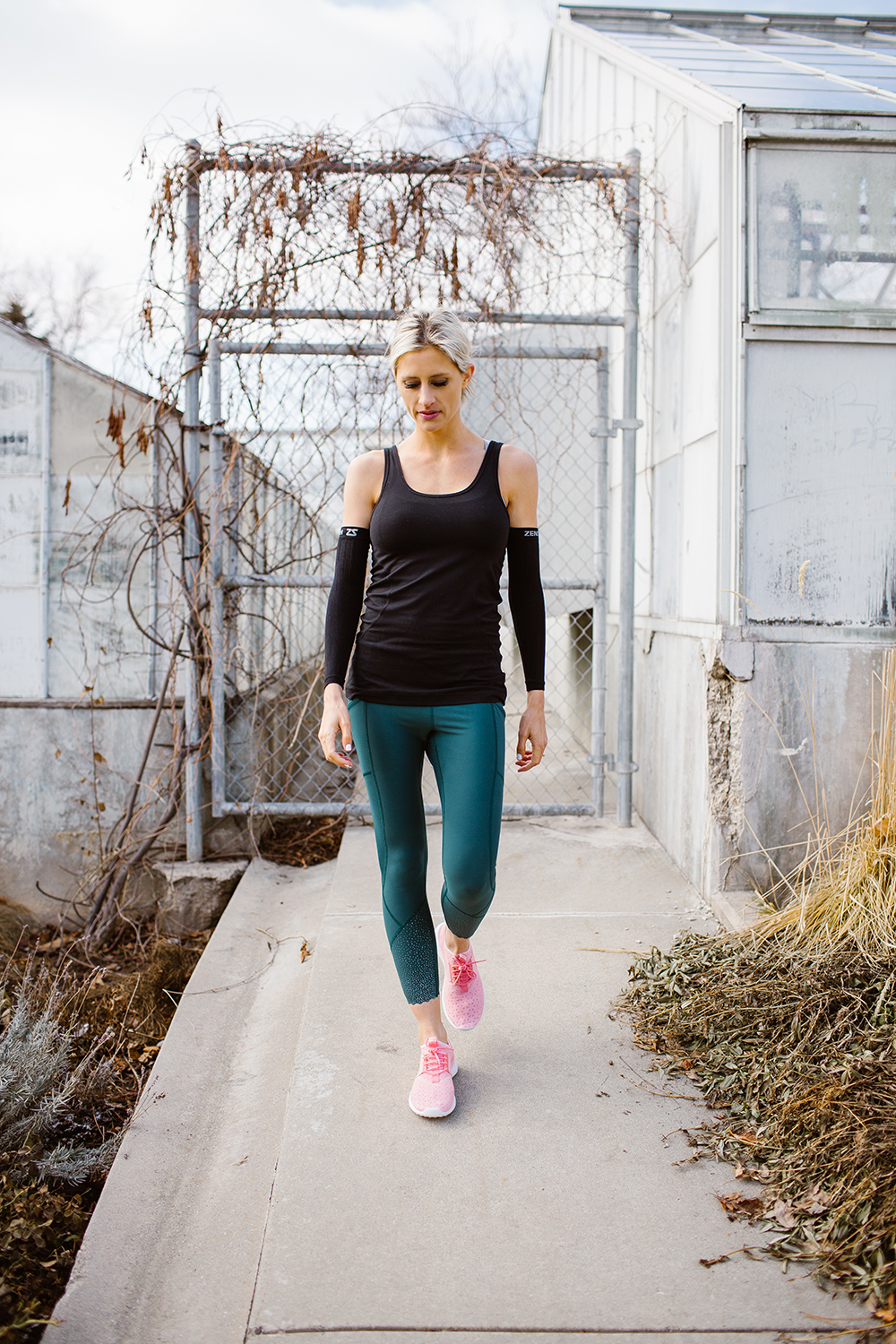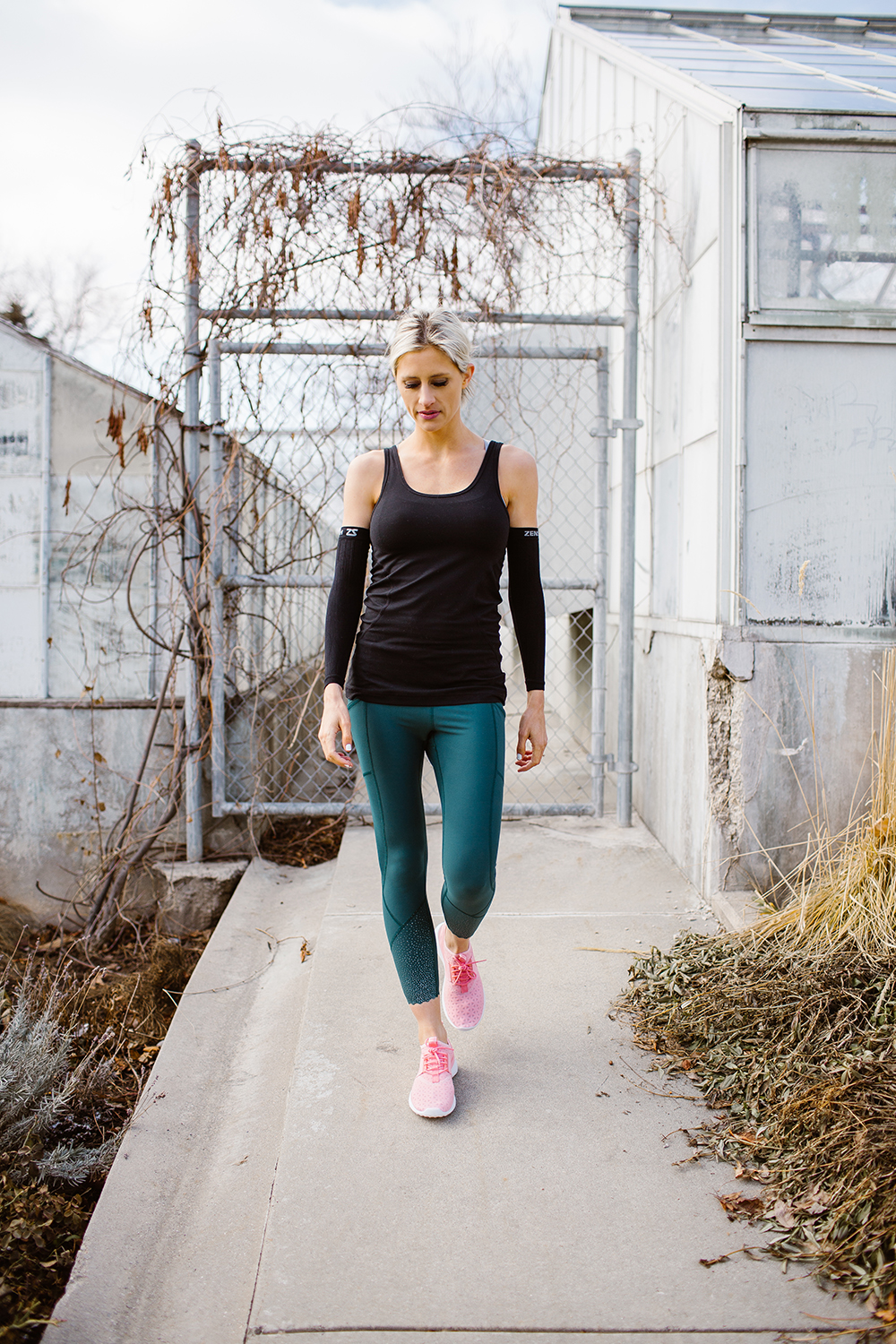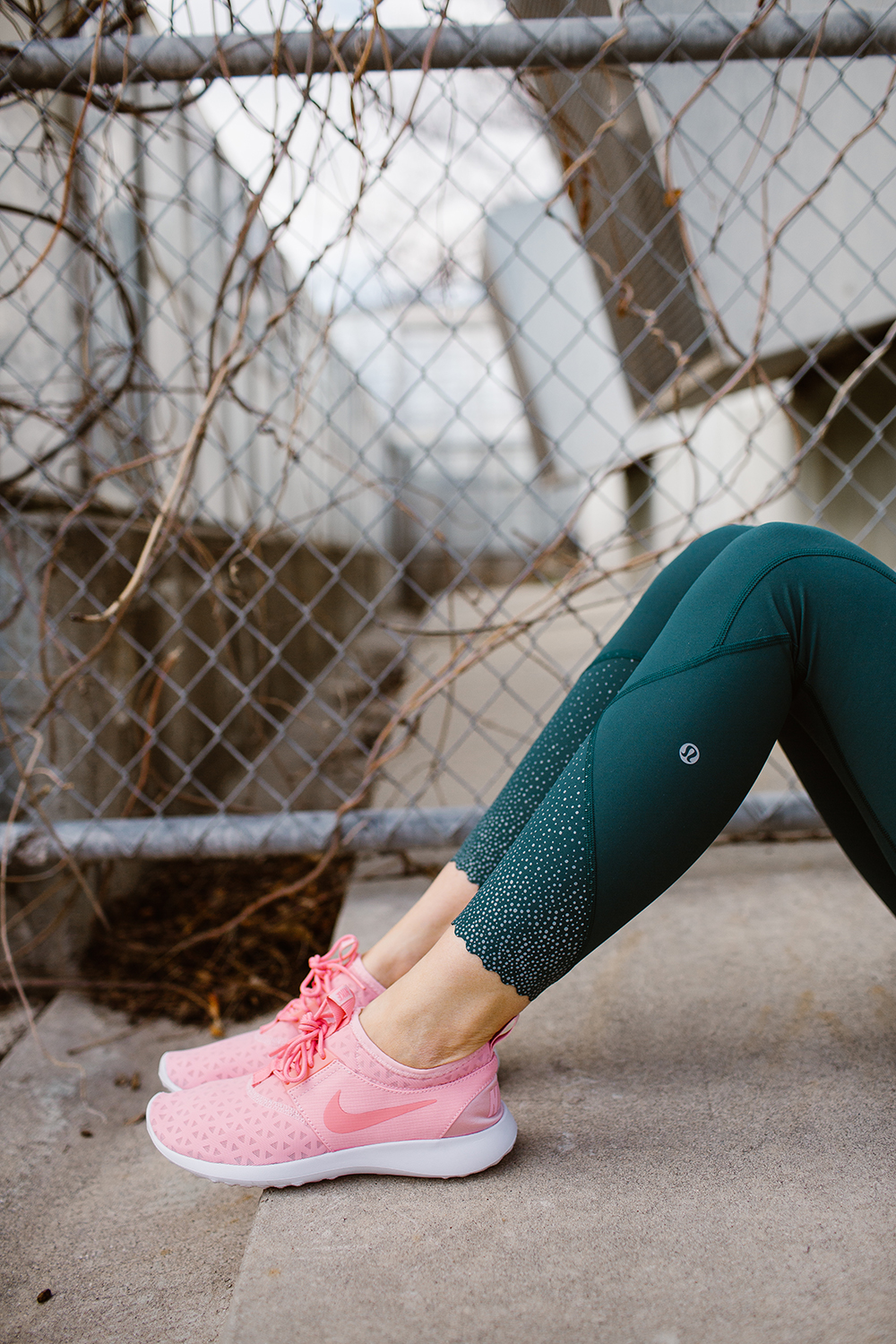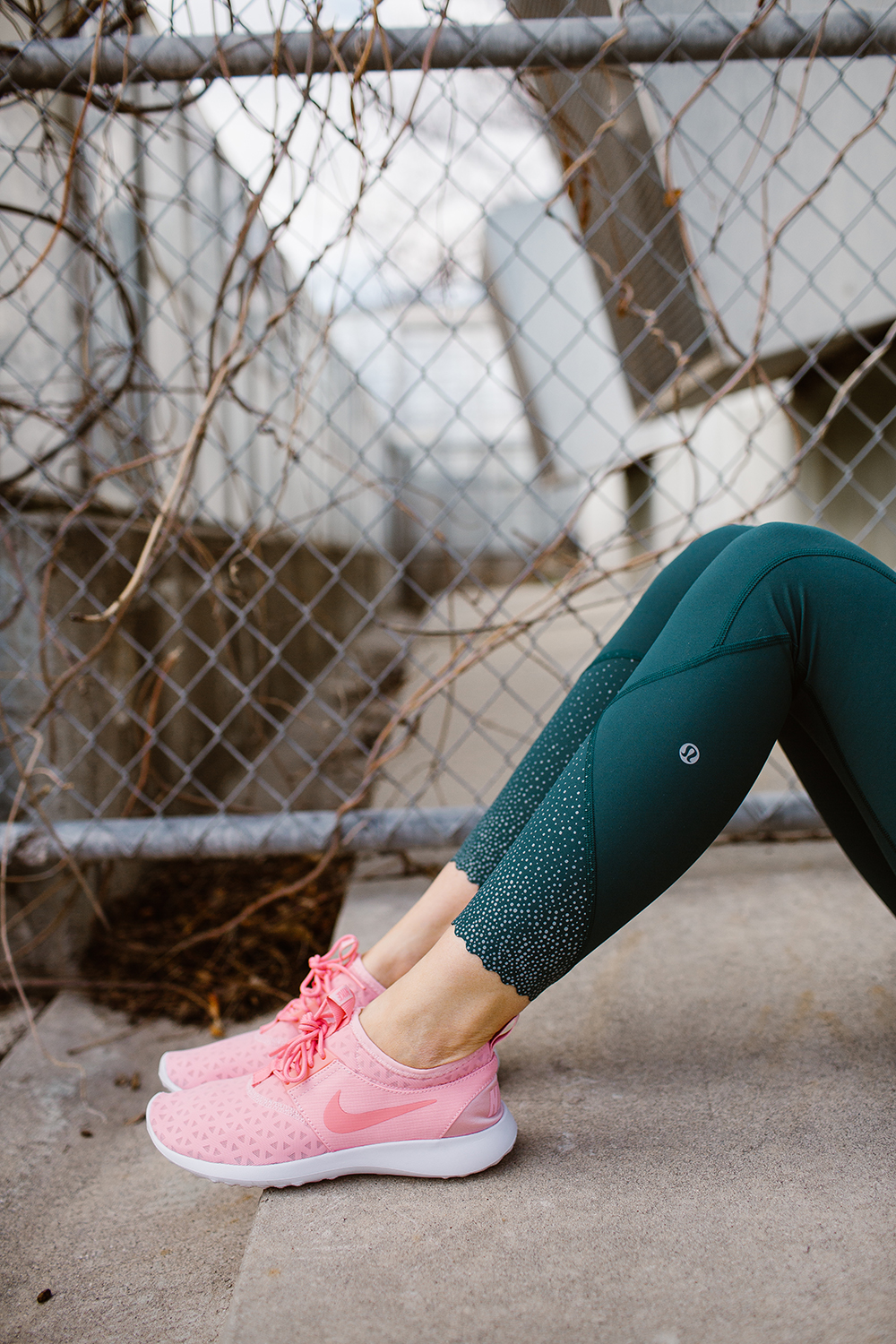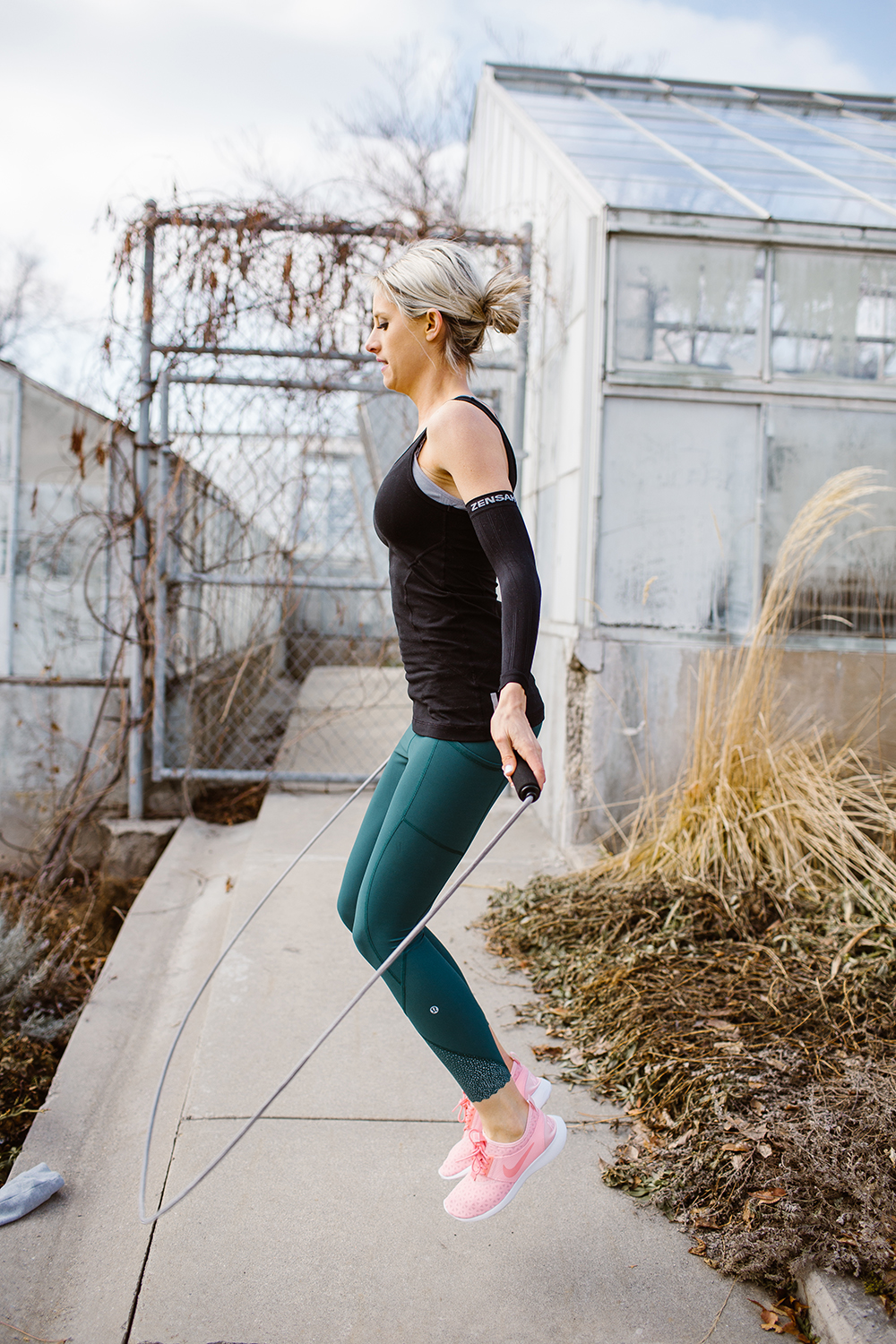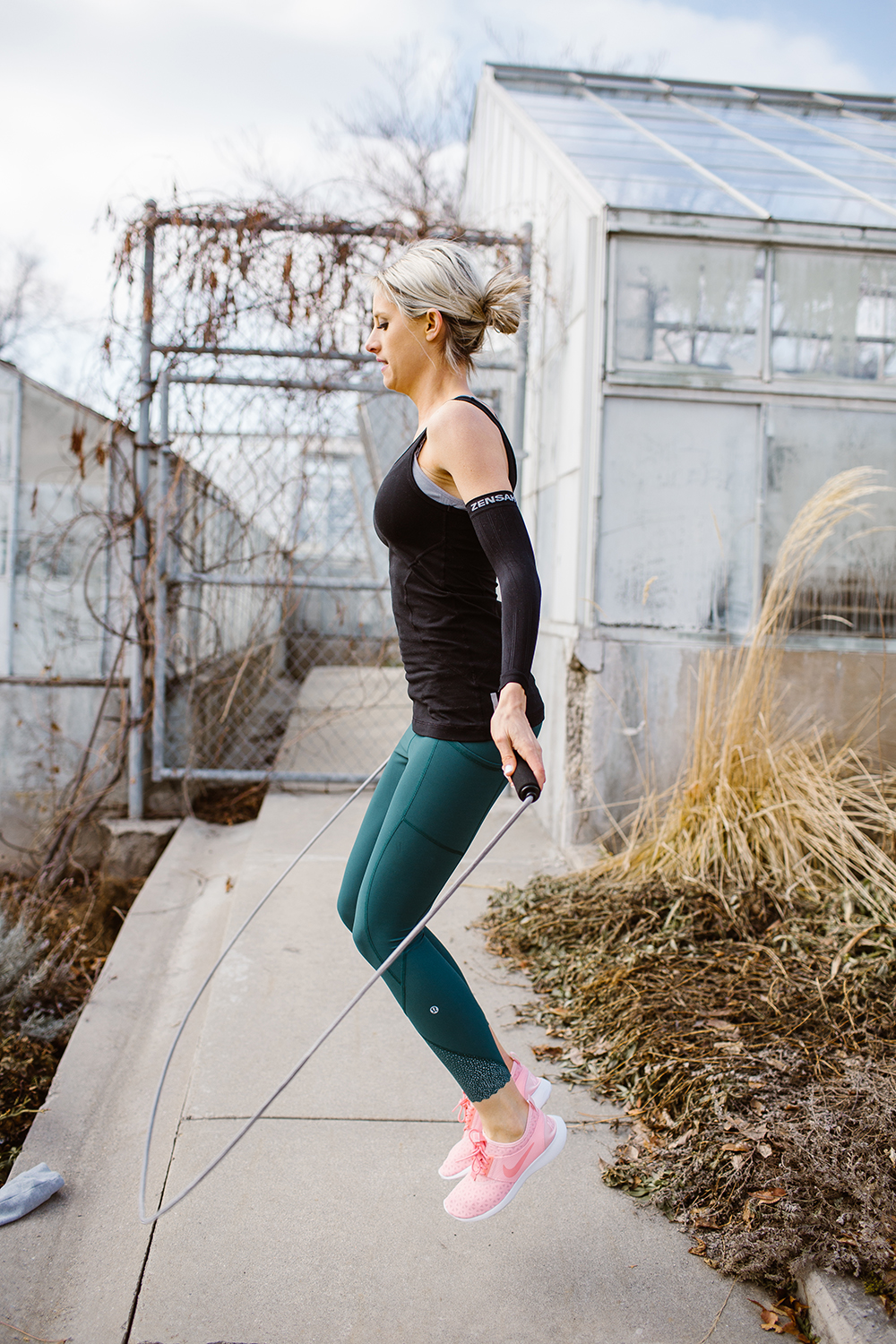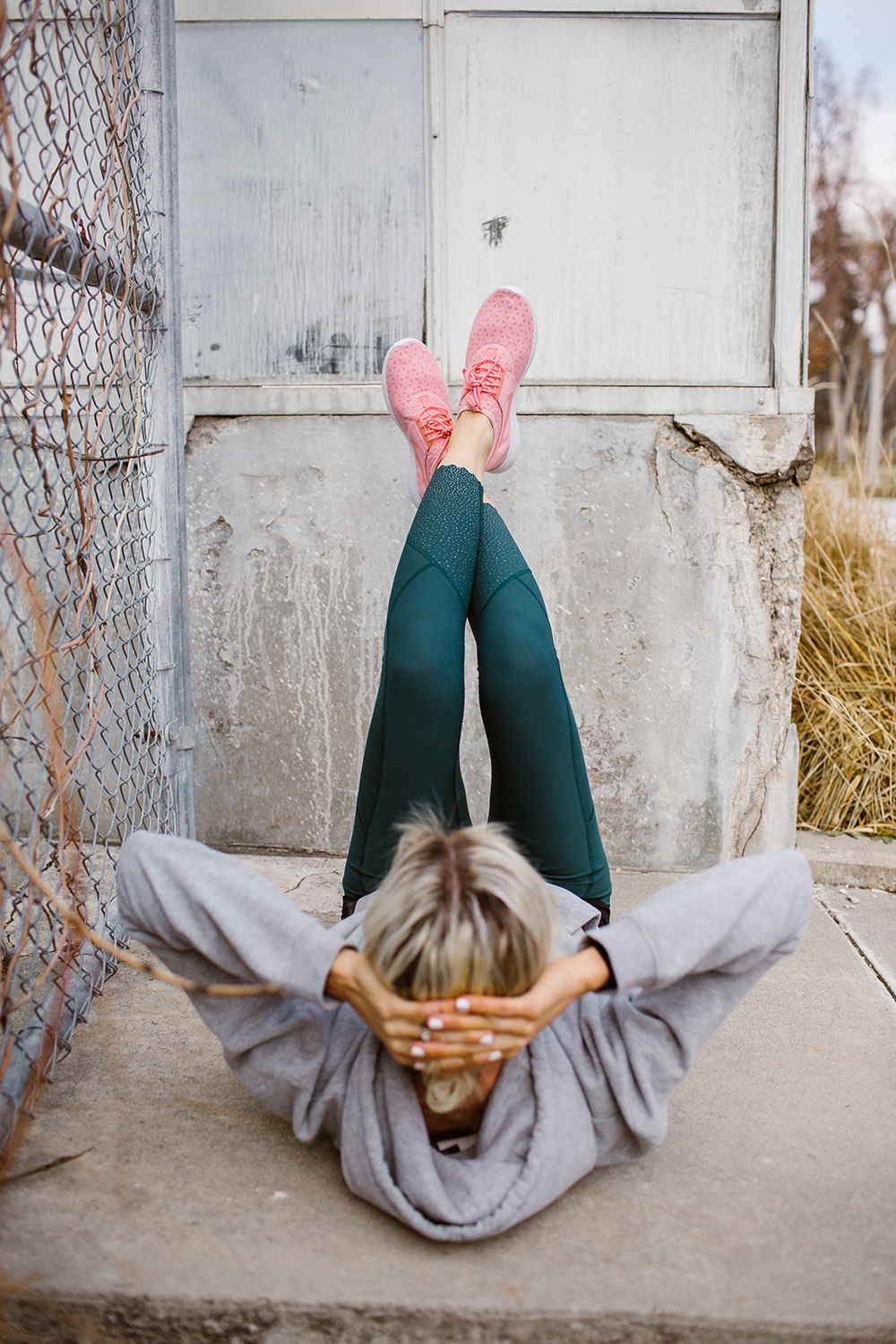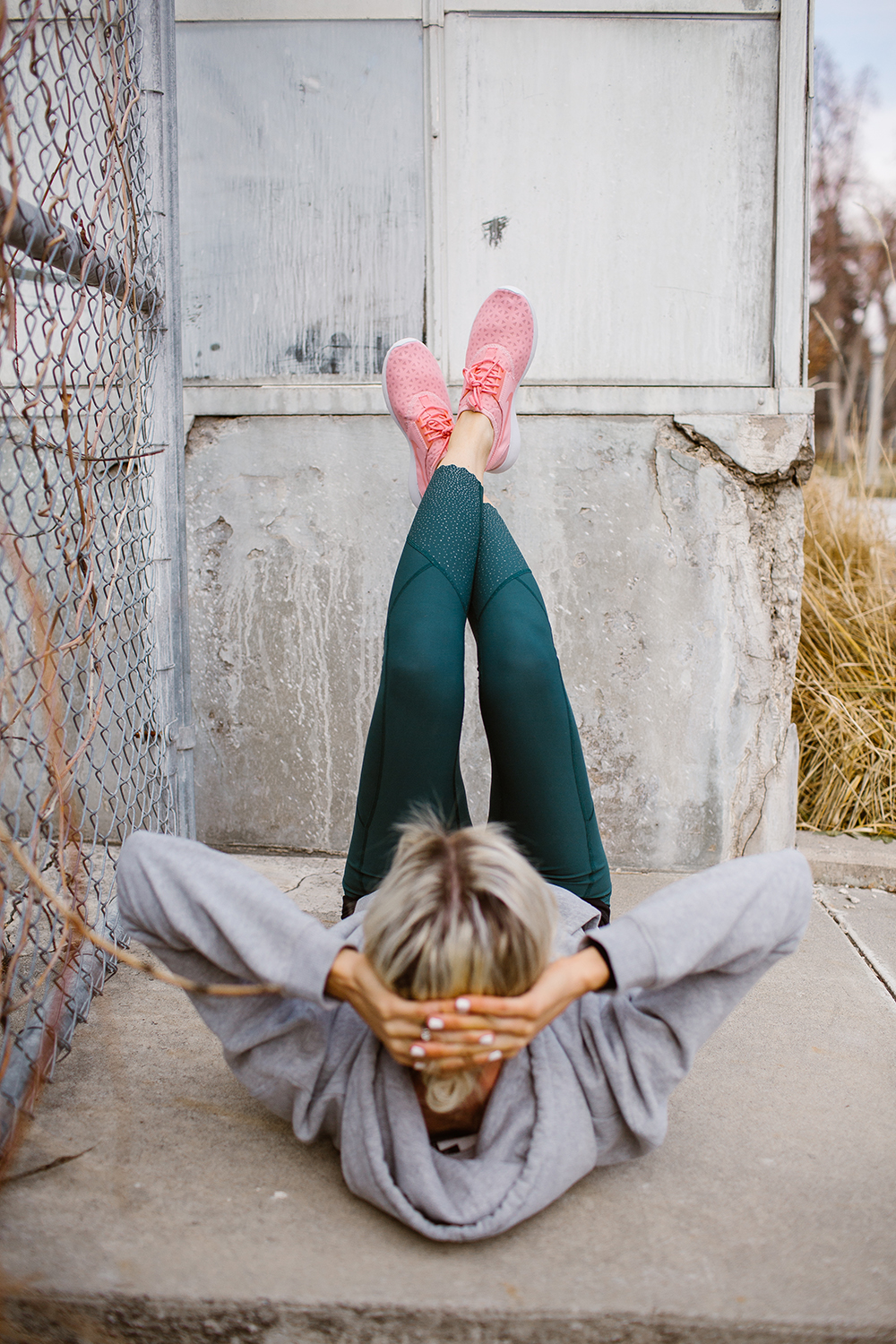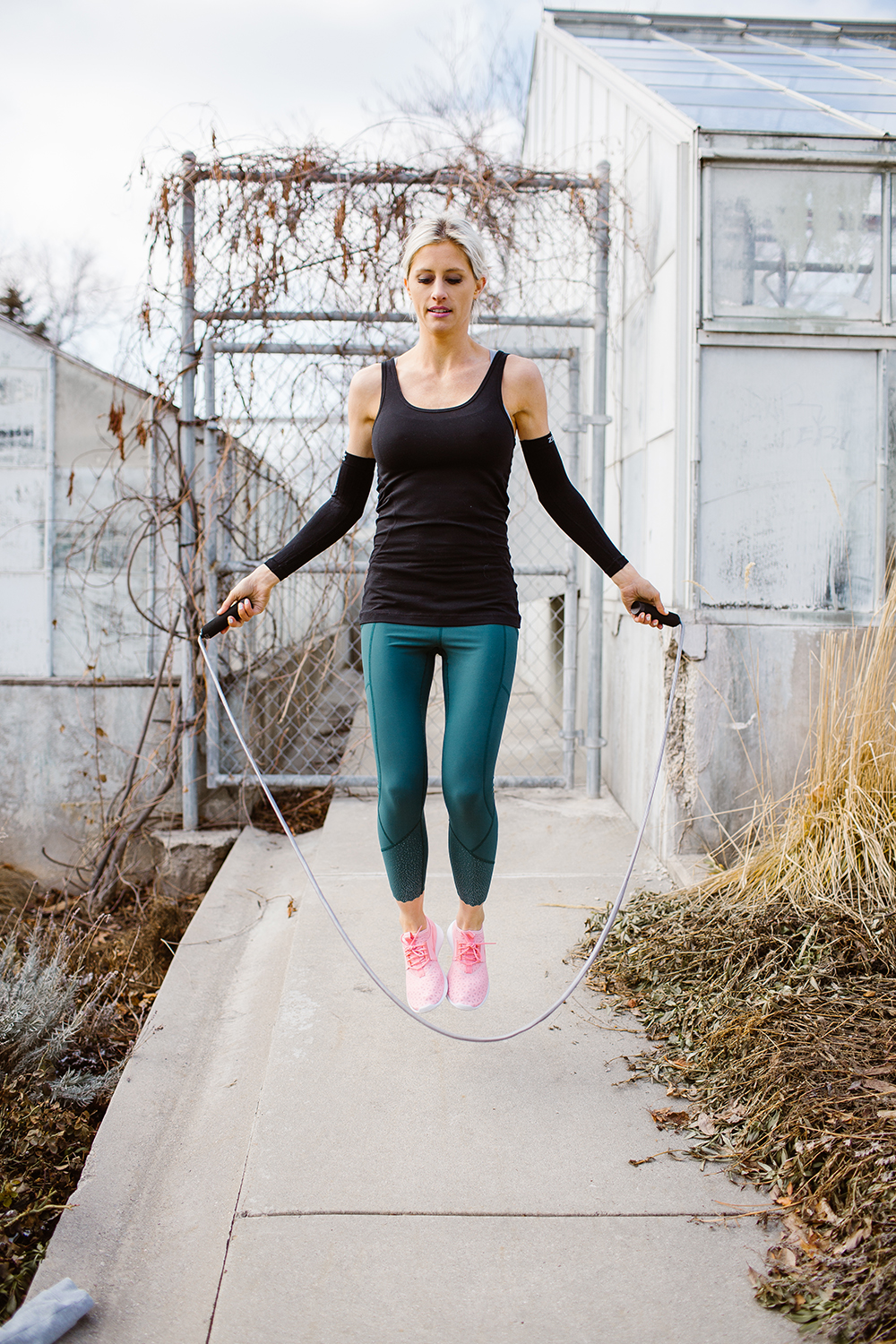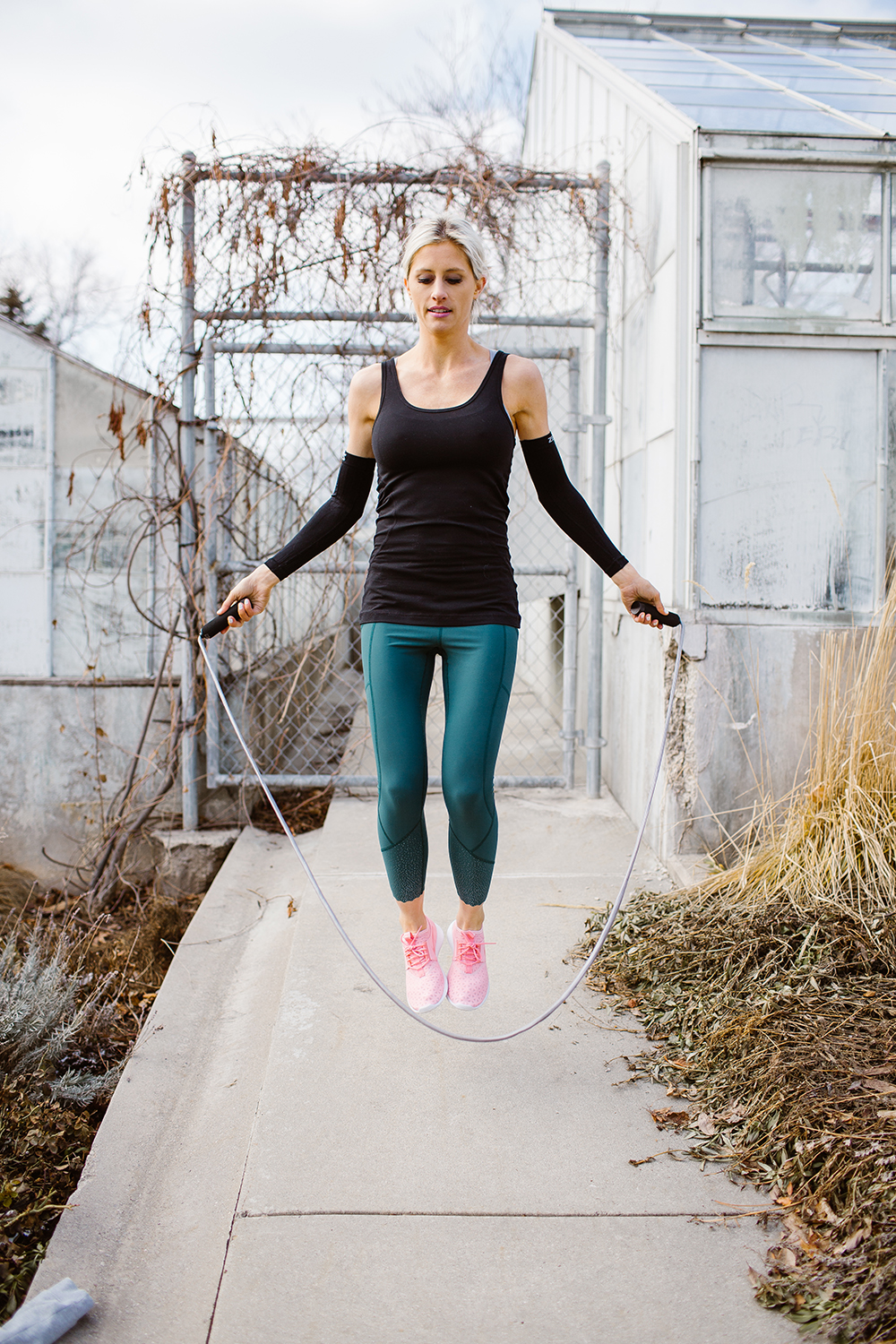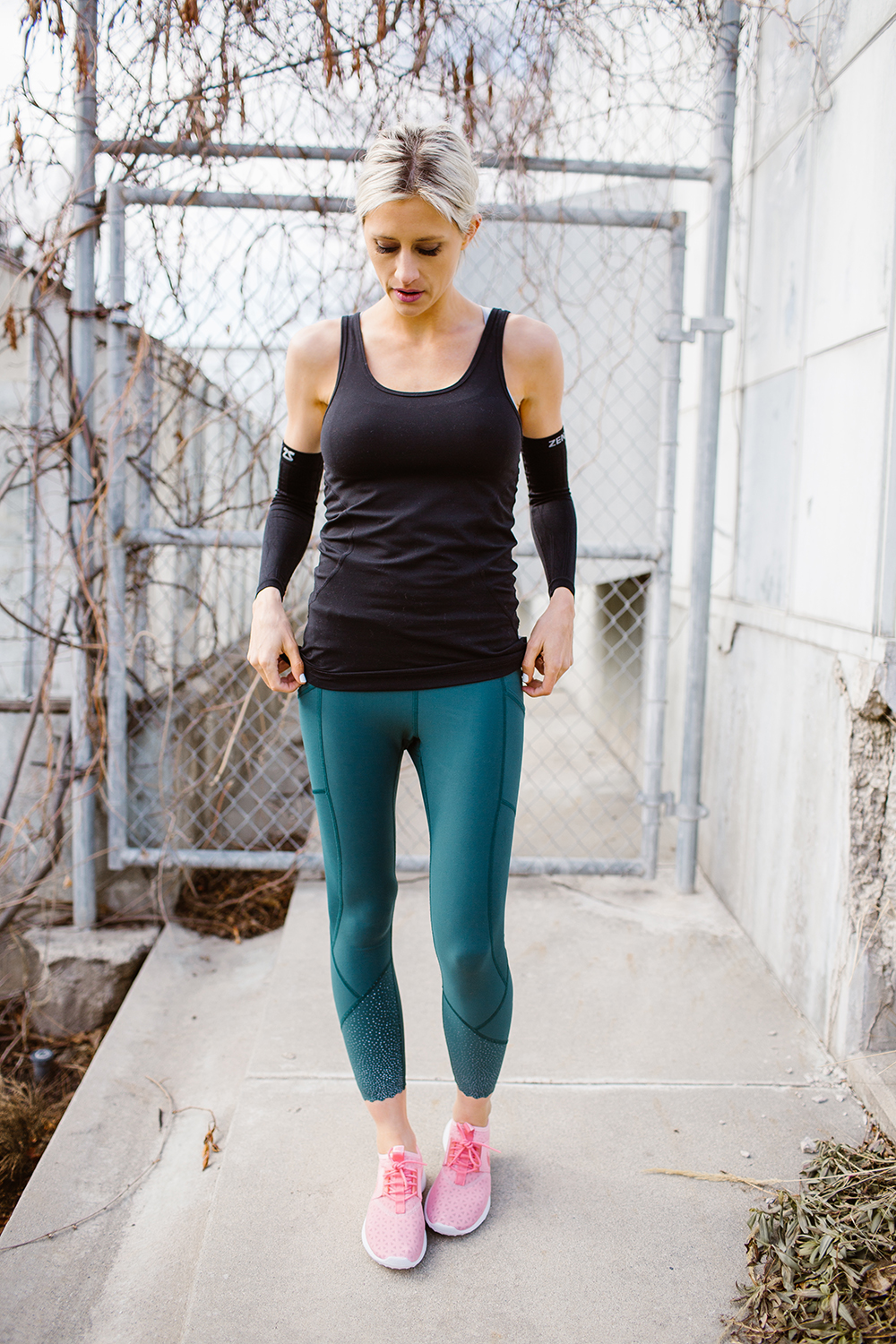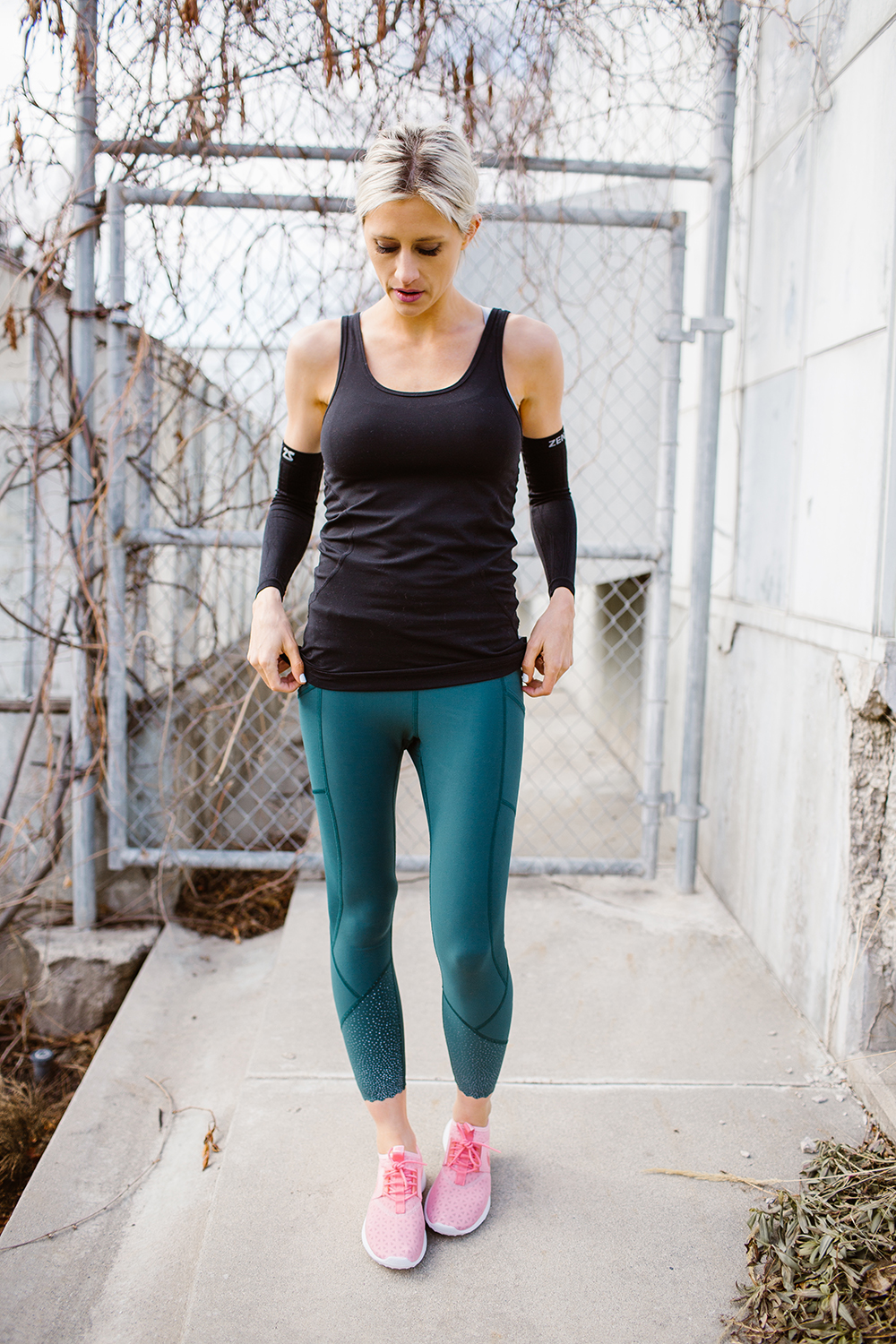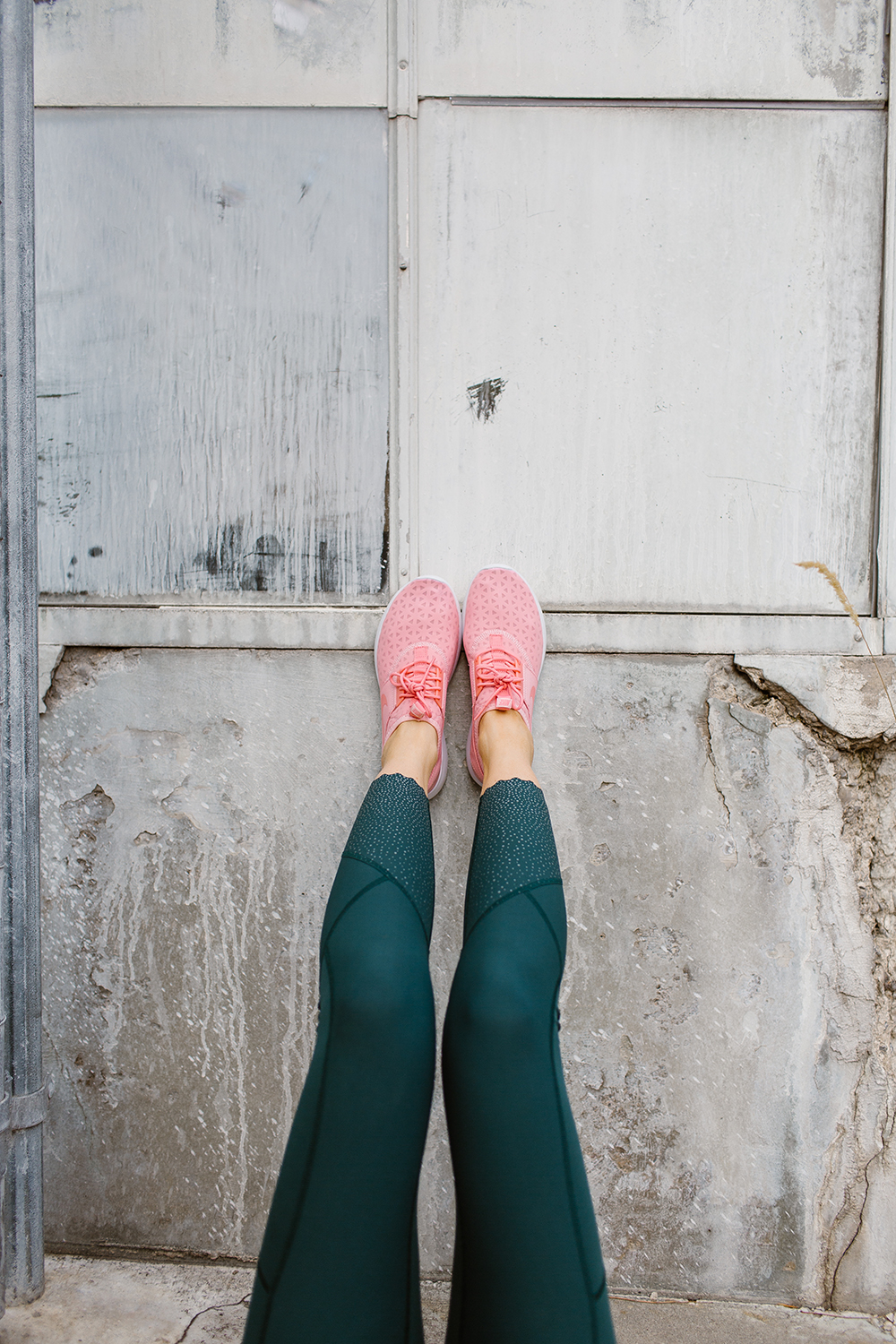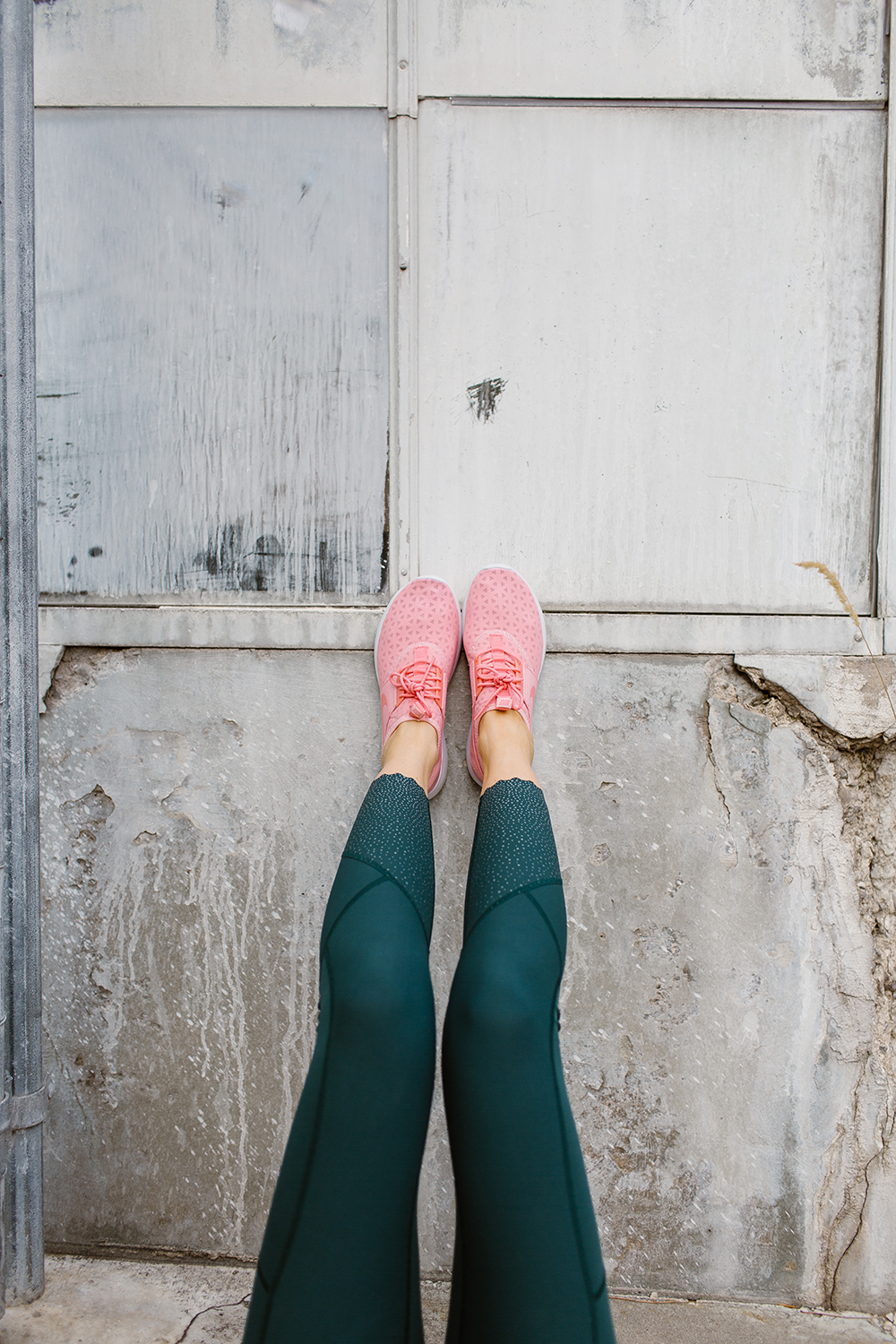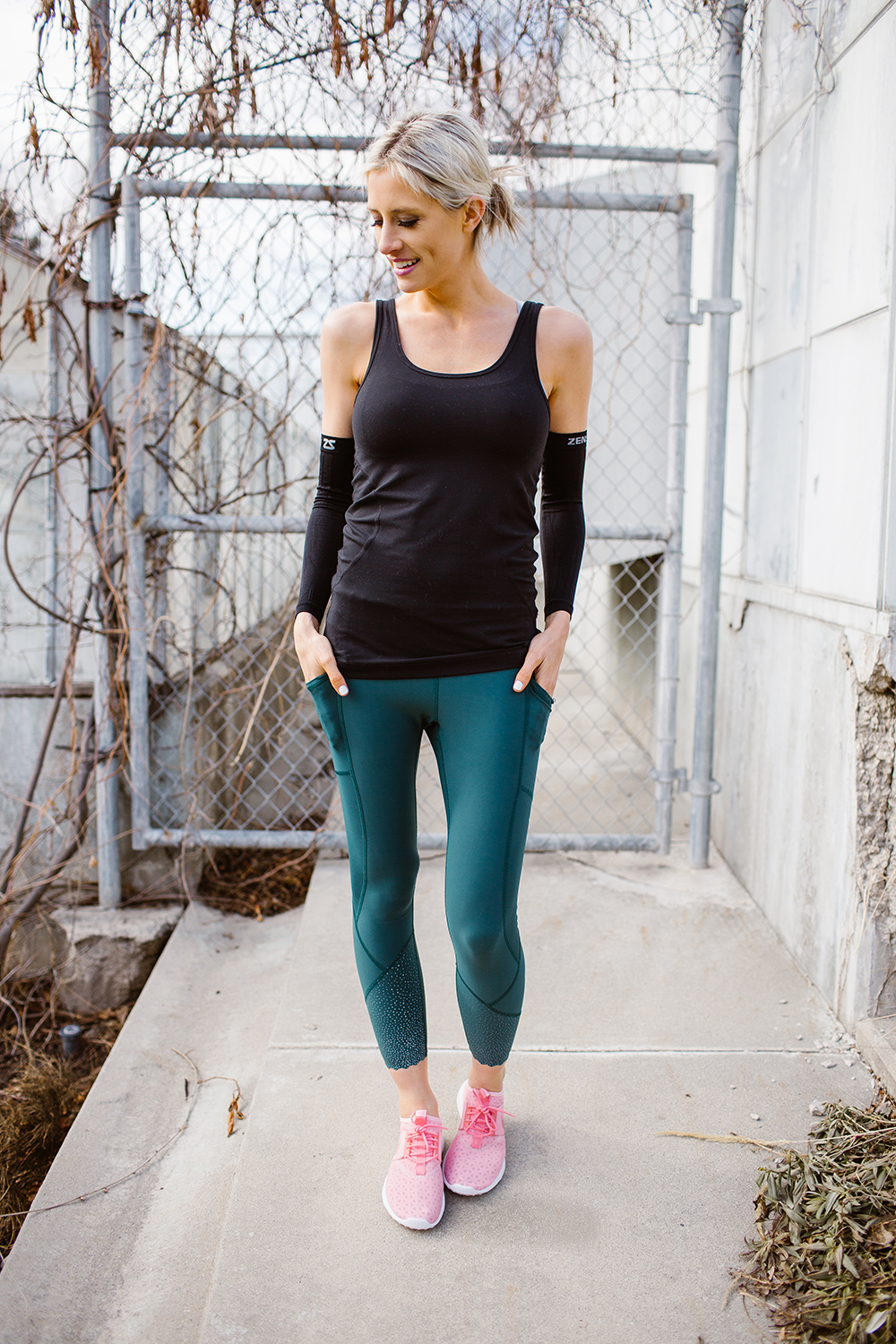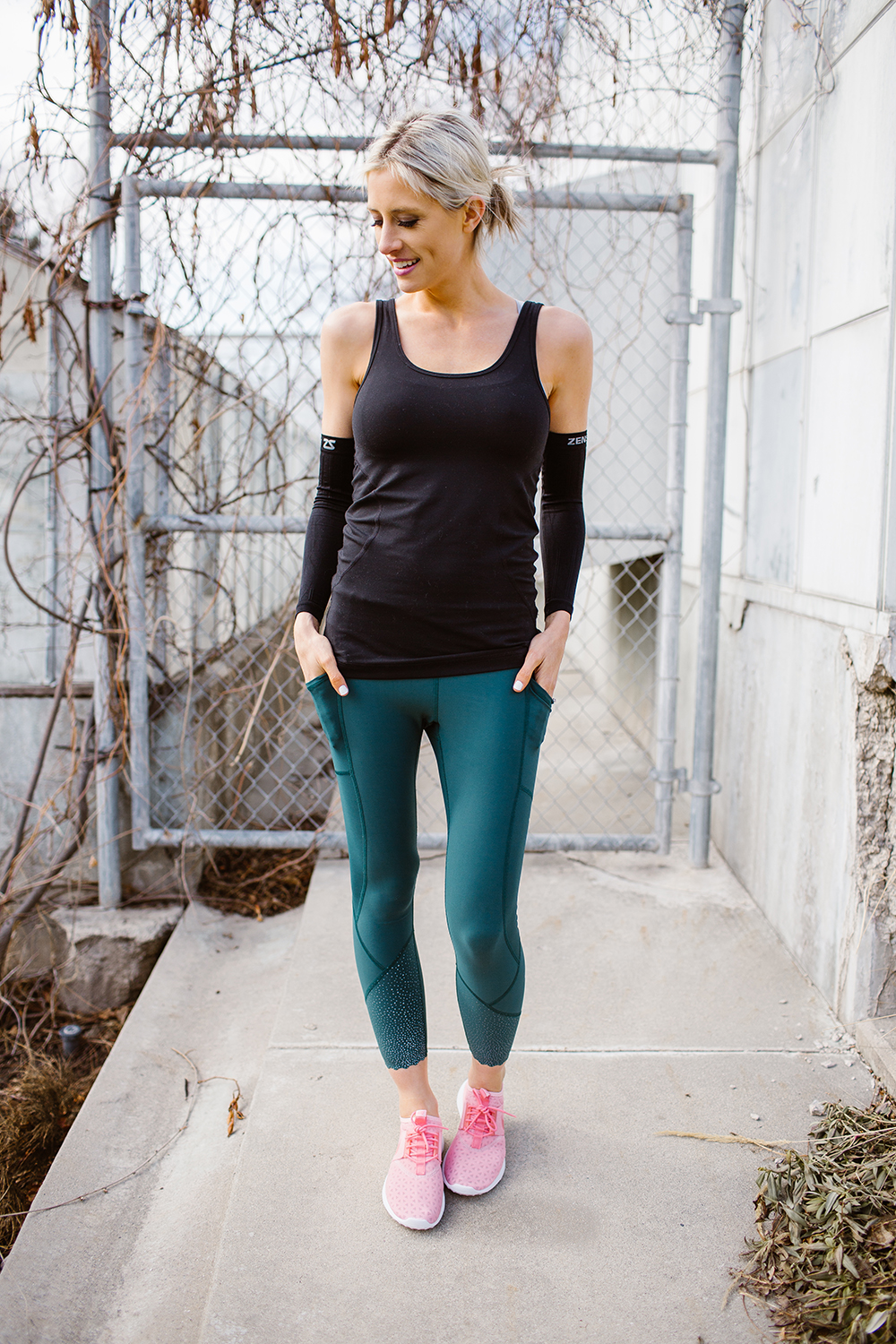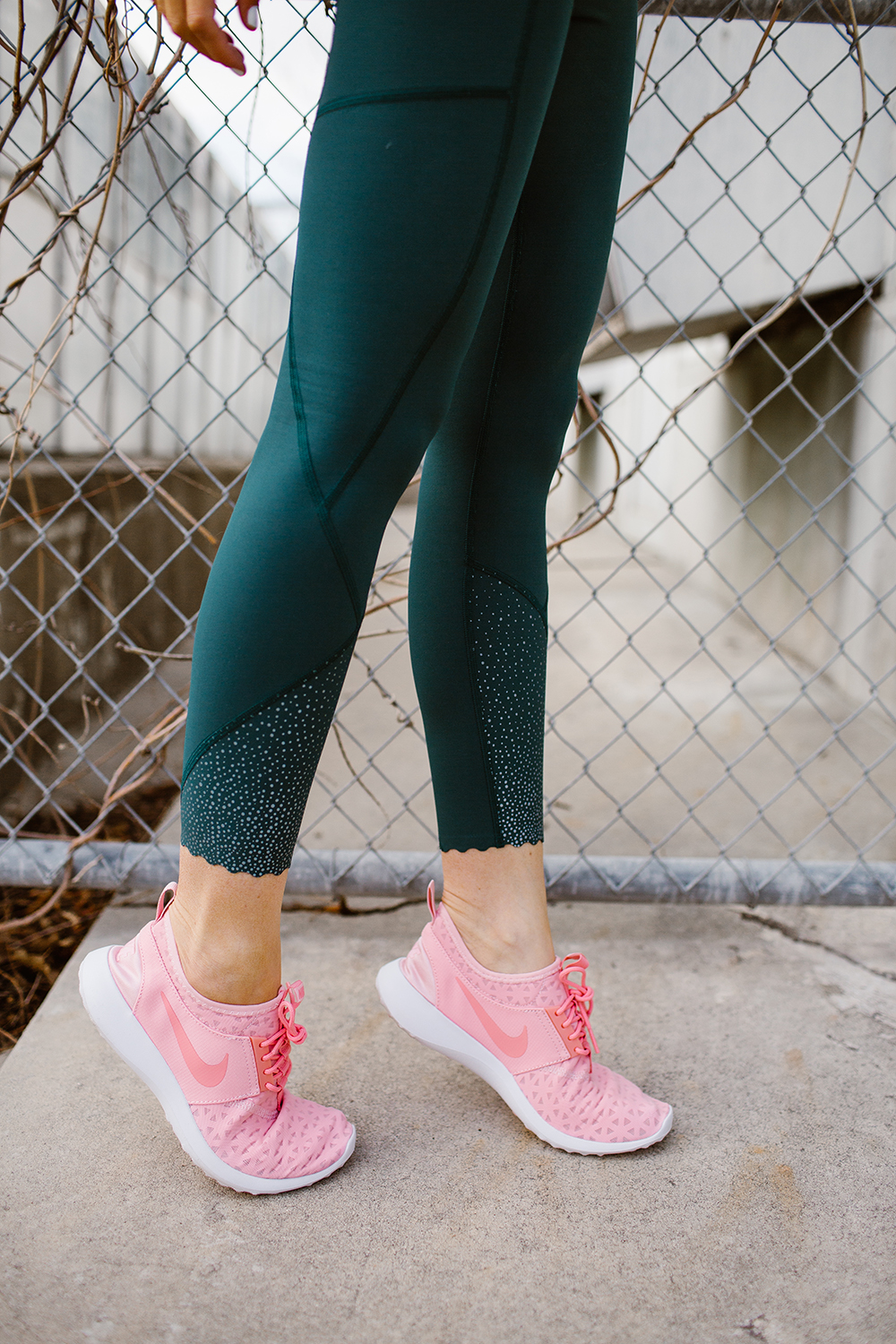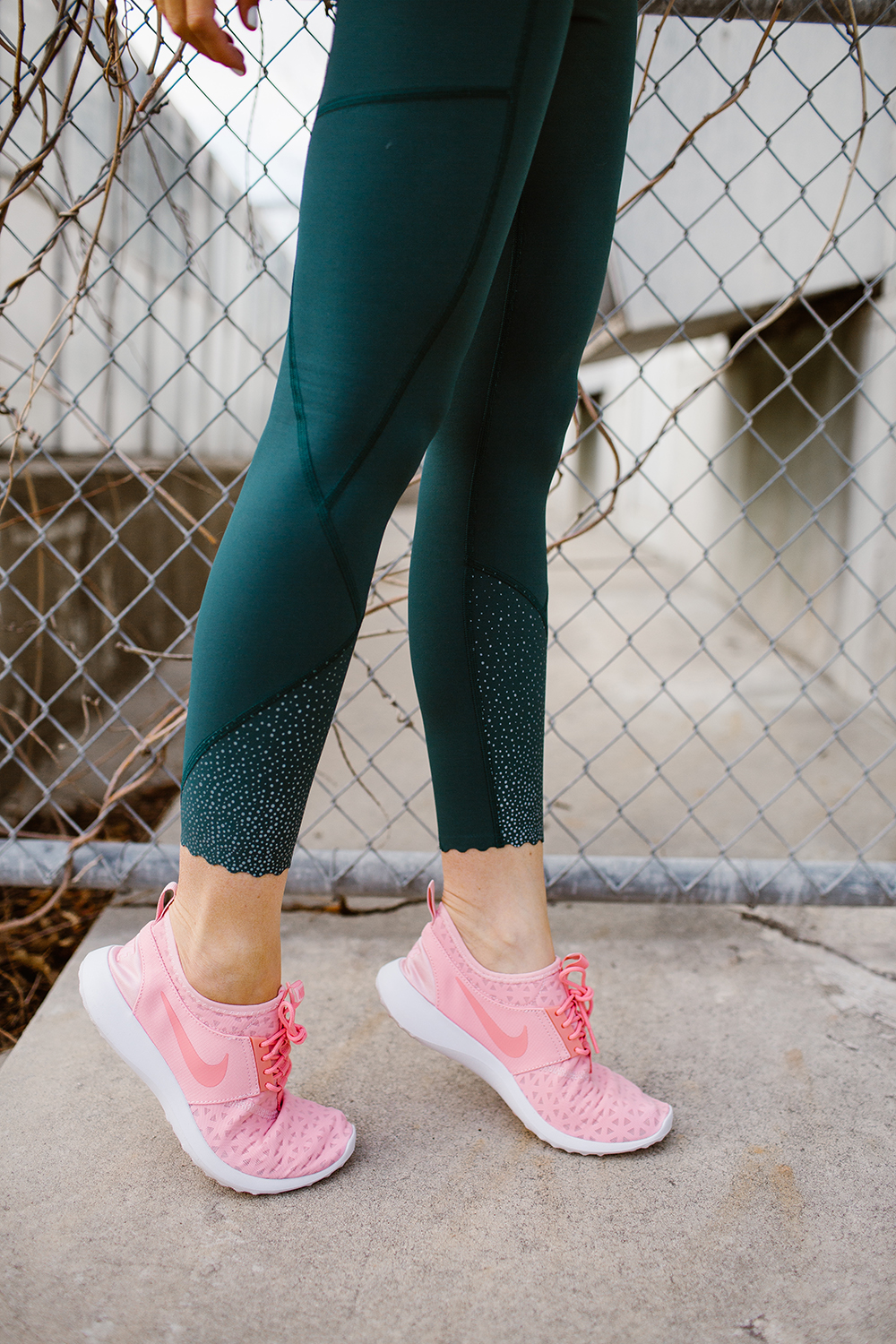 WHAT I'M WEARING
zella tank top via nordstrom c/o | lululemon tight stuff leggings c/o {similar green style} | nike juvenate sneakers {these are selling out fast! last seen here} | topshop oversized hoodie {similar grey style here} | zensah compression sleeves {I wear these as arm warmers when I run outside}

I know February is a short month, but I can't believe it's already time to check up on my 2017 fitness resolutions again. I'm a little nervous to share this time because things haven't gone perfectly, but I'm still committed so I'm trying to celebrate the effort while I work to become more consistent.
Start at-home workouts Jan. 2, aiming for at least 3 workout days per week (initially). This was going well until about week 6 and 7 (the past two weeks). We are in the thick of planning for a really big event at work and I've been working so much with such little sleep that it's affected my workouts. I anticipated this because we have this event every year, but I'm going to keep plowing through. I'm not going to stop and start over like I usually do. Just picking up where I'm at and moving on to BBG week 8.
Get a treadmill or run outside on weekends. We still haven't decided on a treadmill and I'm not ready to run outside at night (the only time I have to workout) just yet. Hoping to when the weather gets warmer. But I'd love any recommendations from anyone who has purchased a treadmill. We're afraid to go for the deal and end up with something that breaks down a lot. Tips?
Go on more walks outside with Benjamin and Matt. Still too cold, but we have been spending time in the backyard on days that are warmer. It is making me soooo eager for spring and summer. I can't wait!
Juicing!!! This is still going. I have had some weeks where my fruits and veggies went bad before I could use them (the worst), but I rely on cold pressed juices when I don't have time to juice on my own and this has been saving me during this busy work period. I currently love cold pressed Bolthouse Farms juices, but typically purchase Suja or Naked as well.
Think only positive thoughts about myself each day. Ummm, I forgot this was even a goal. And I literally just spent 10 minutes complaining to Matt about things that wouldn't be bothering me if I just kept a positive perspective. So for the next 4 weeks I'm going to really focus on this one. I'm thinking about the books I want to read and I may re-read the Miracle Morning to see what kind of mental progress I can make this next month.
Did you make resolutions this year? What are you doing to keep yourself accountable? What goals are you struggling with?
Photos by The High Pines.