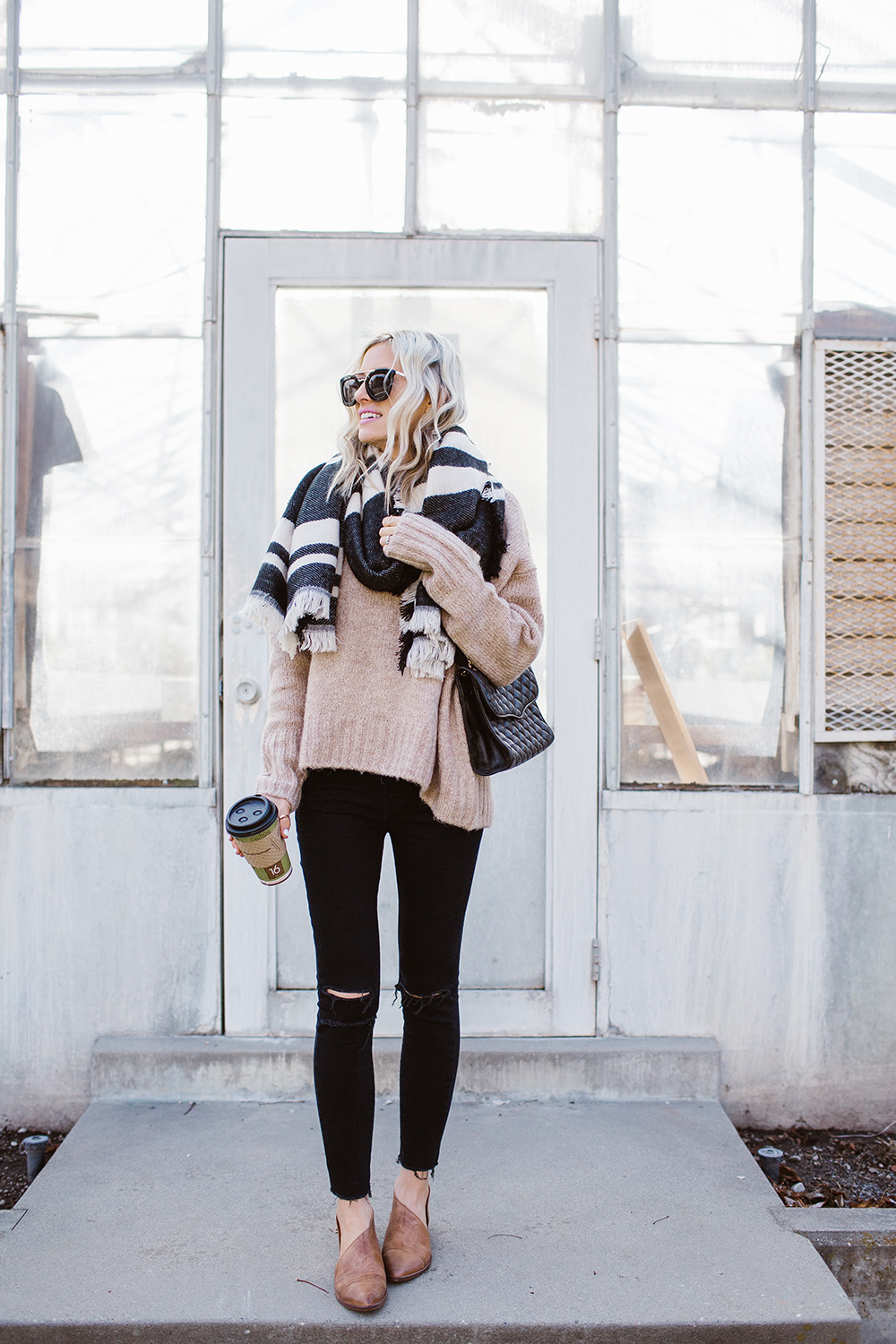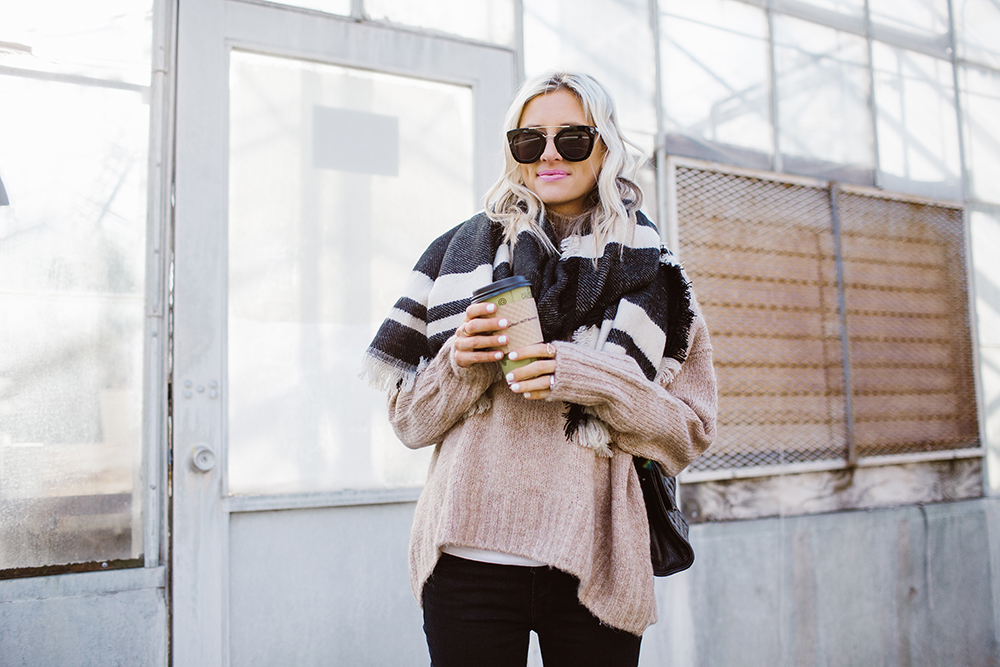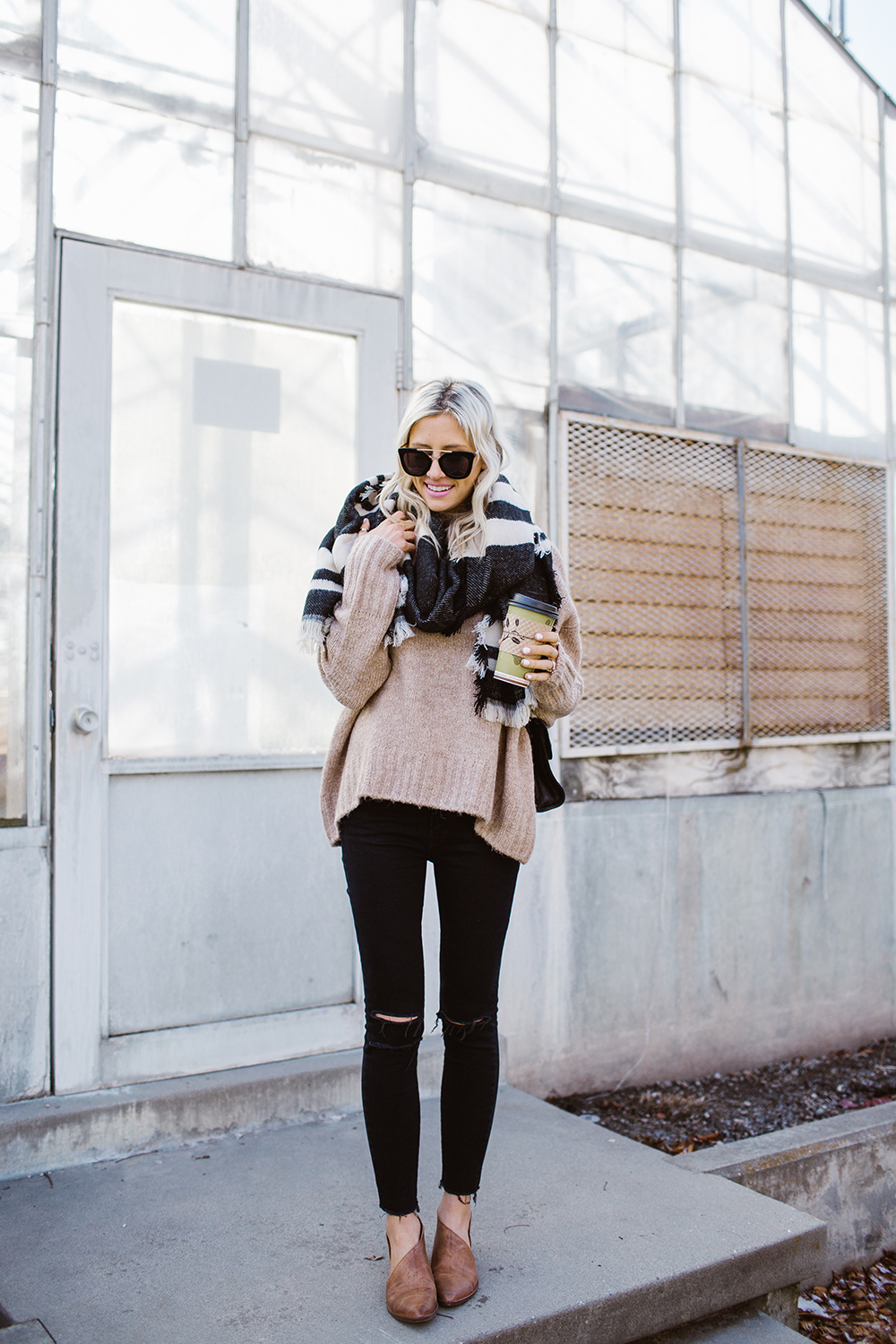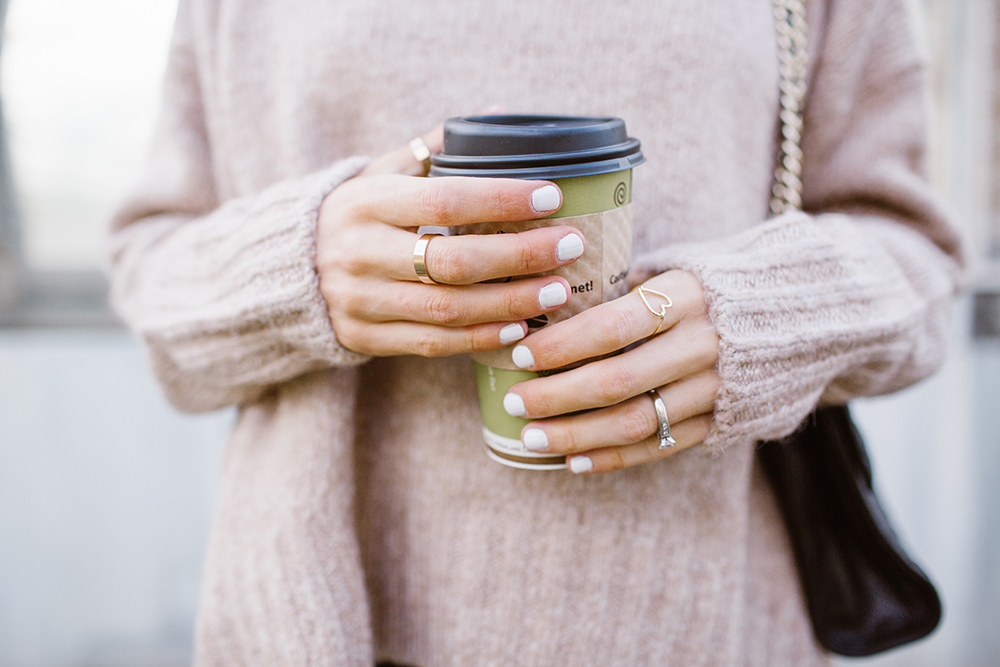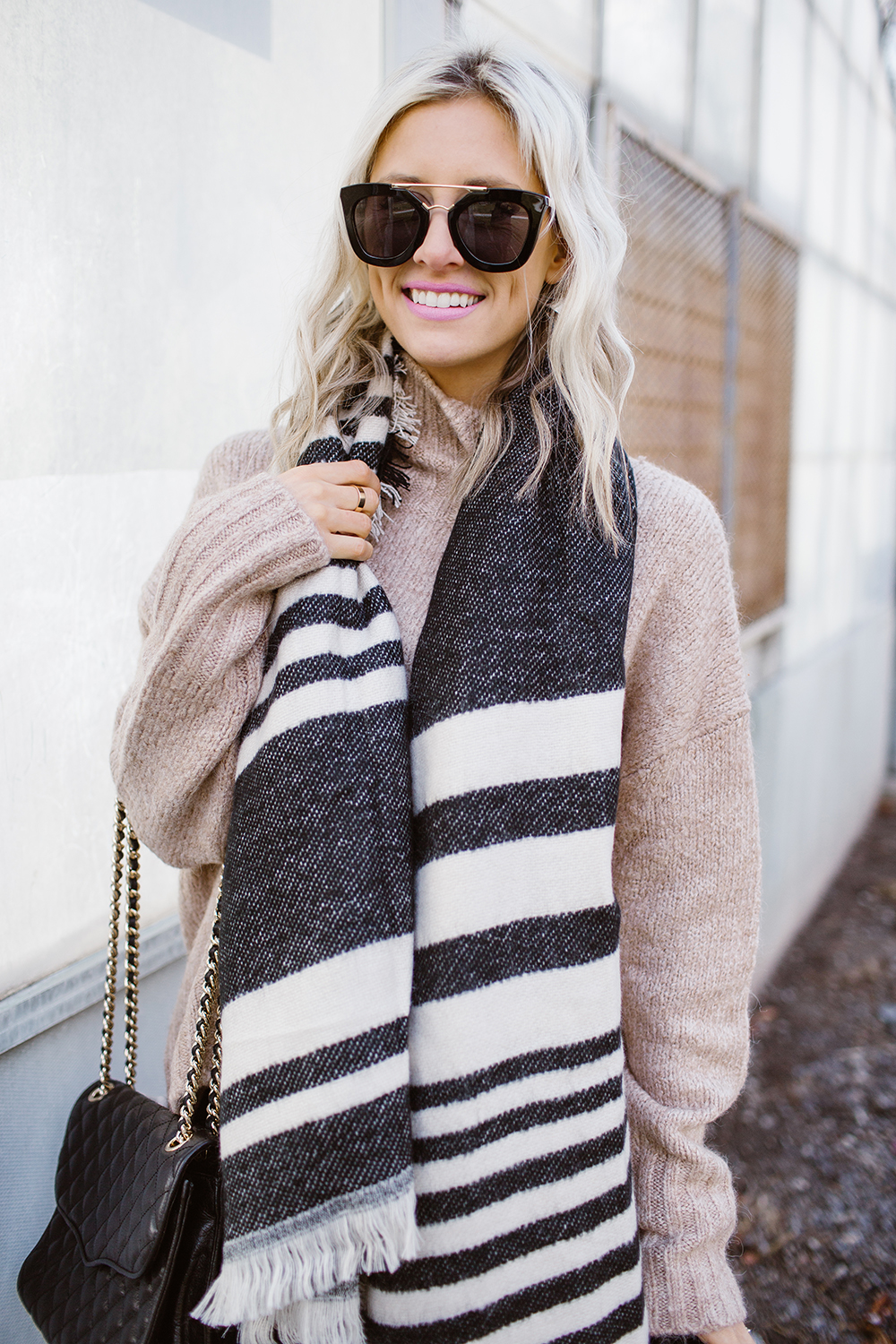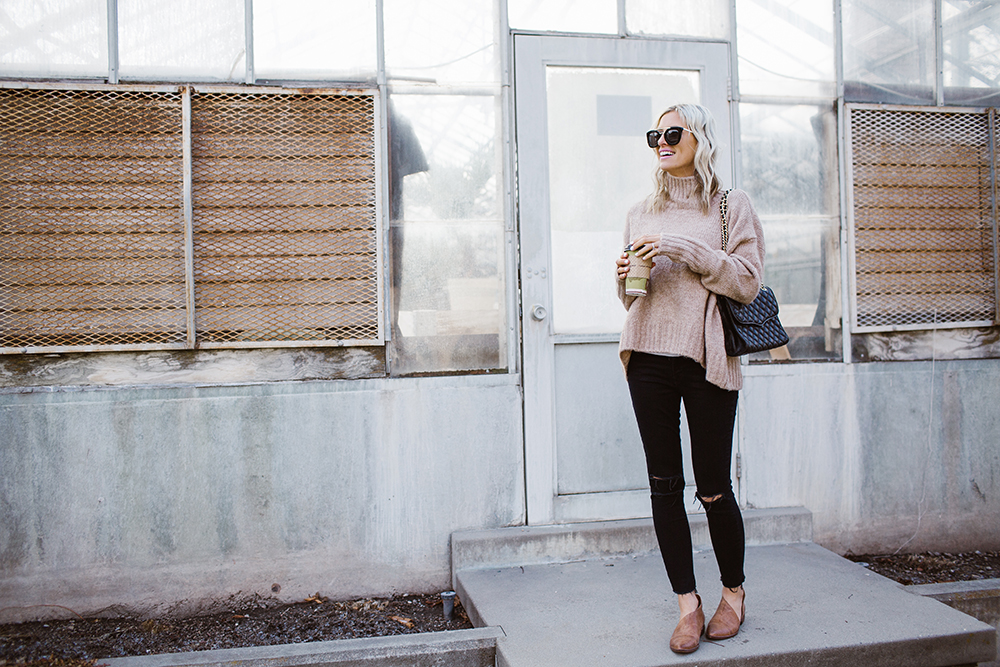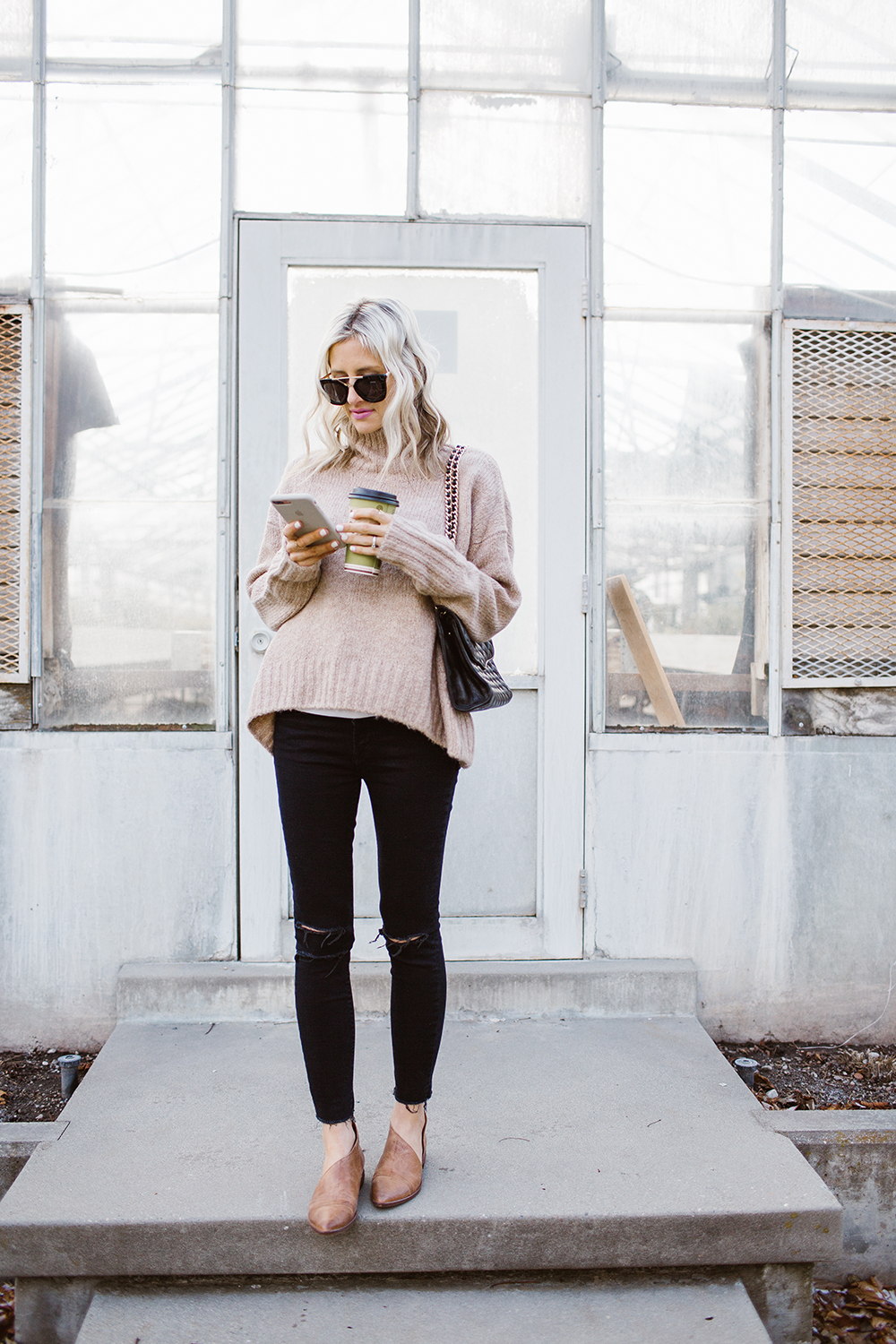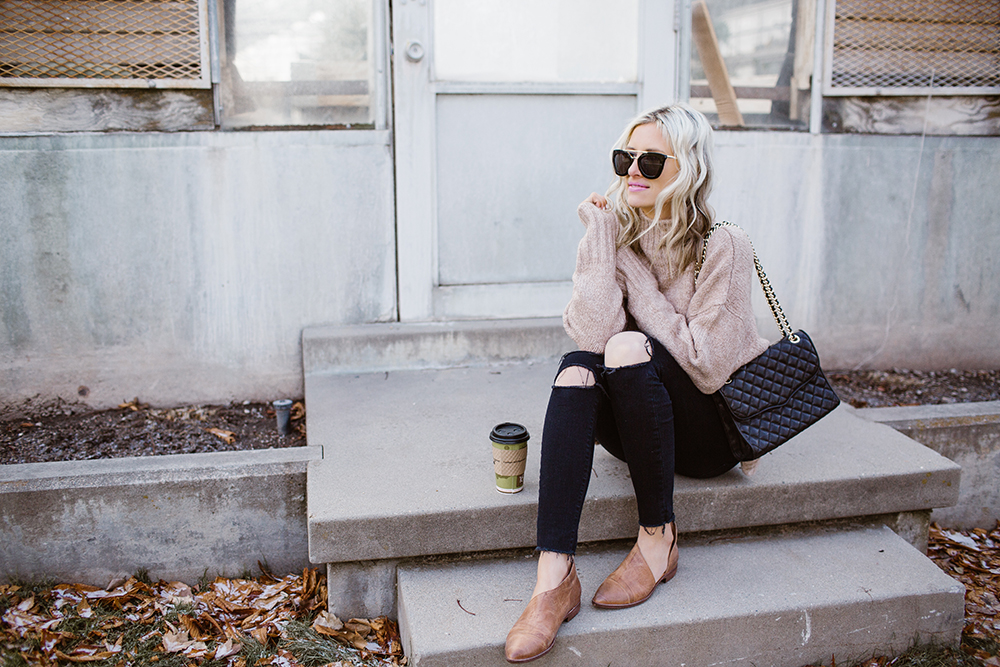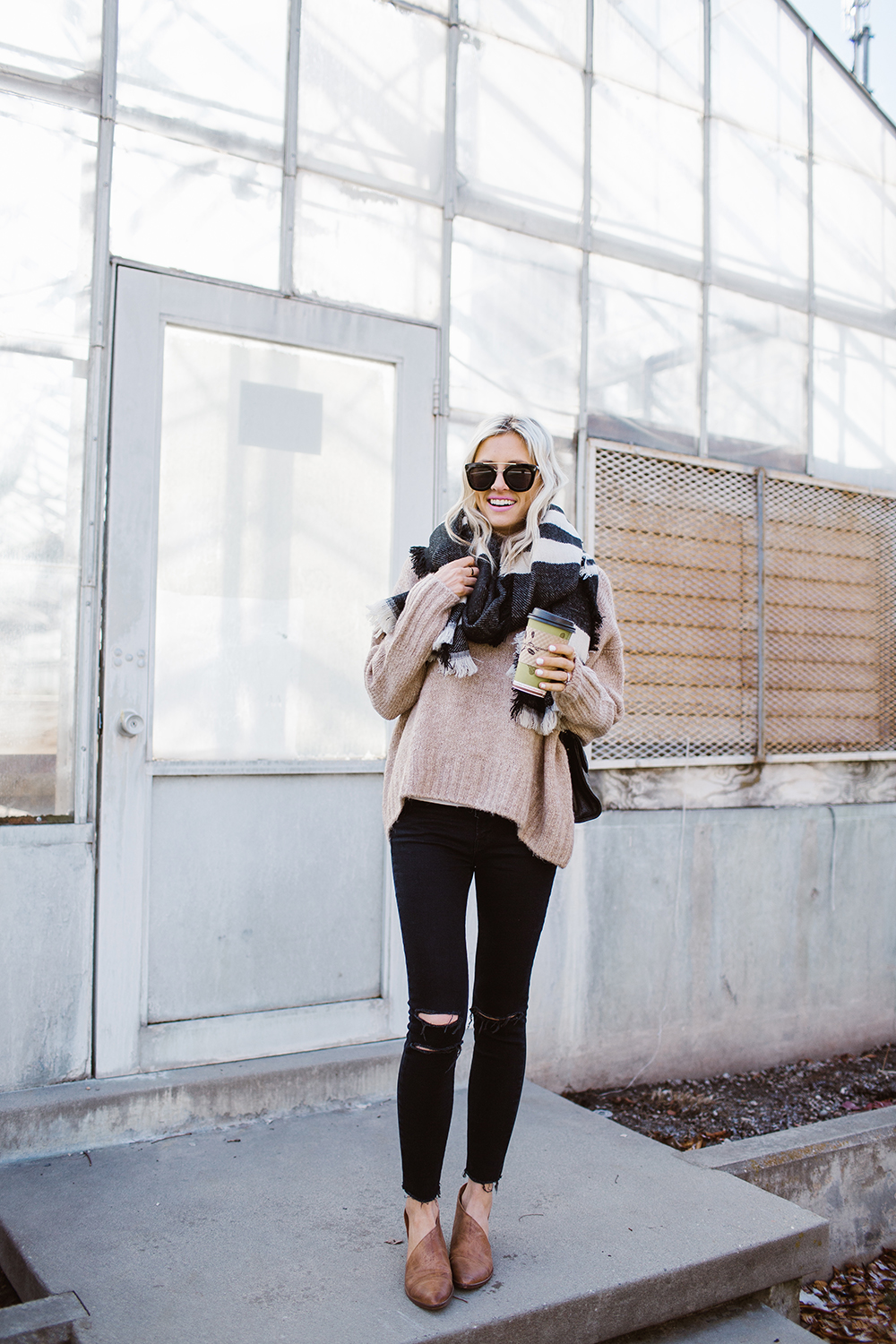 WHAT I'M WEARING
h&m scarf {only $10!} | h&m oversized sweater {i'm wearing size small} | jbrand jeans {similar here + here} | free people shoes {seriously favorite shoe purchase in 10 years!} | rebecca minkoff bag {similar} | nasty gal sunnies {similar here + discounted prada version here} | gold etsy rings: band + heart | mac lipstick in 'saint germain'

Okay, if you're like me, you love outfits but don't have a lot of time to spend putting them together. (Did you know this is one of the very things that inspired my blog in the first place? I used to photograph my outfits on my laptop in college so I'd have ideas to choose from when running late in the morning… and I was always late.)
So the next time you're in a time crunch, try this approach to a super fast outfit that's sure to keep you feeling poised and confident for the day ahead…
Choose two colors that you have in multiple items in your wardrobe – For me, black and white are most common, but I also have lots of tan/brown (especially in shoes) and gray. I love color, too, so I try to think of tops that I have matching shoes for, like pink, yellow or navy.
Match your shoes and bag to one other item each – In this look, my shoes match my top and my bag matches my pants. You could match shoes:pants and top:bag, but I like adding distance between the colors to make each piece stand out on it's own.
Add a pattern for more dimension – My striped scarf uses the same neutral colors as my full outfit but breaks it up a bit more. If it's not scarf weather where you are, you could try the bandana trend, add layers with a tee and light cardigan (one of which would be patterned), or add the pattern in your bag/shoes.
There you have it! I hope this helps save you time in your busy schedule. I'll be trying this approach again before work tomorrow because I'm always running out the door to catch the train.
And speaking of busy… I've been tied up with a few things that kept me away this past week, but it means I have lots of fun things coming. I'm working on some budget-friendly home decor ideas, a simplified beauty routine I've been testing out and more #BBG fitness updates. So be sure to stay tuned for more.
Thanks for reading and Happy Wednesday!
Photos by The High Pines.