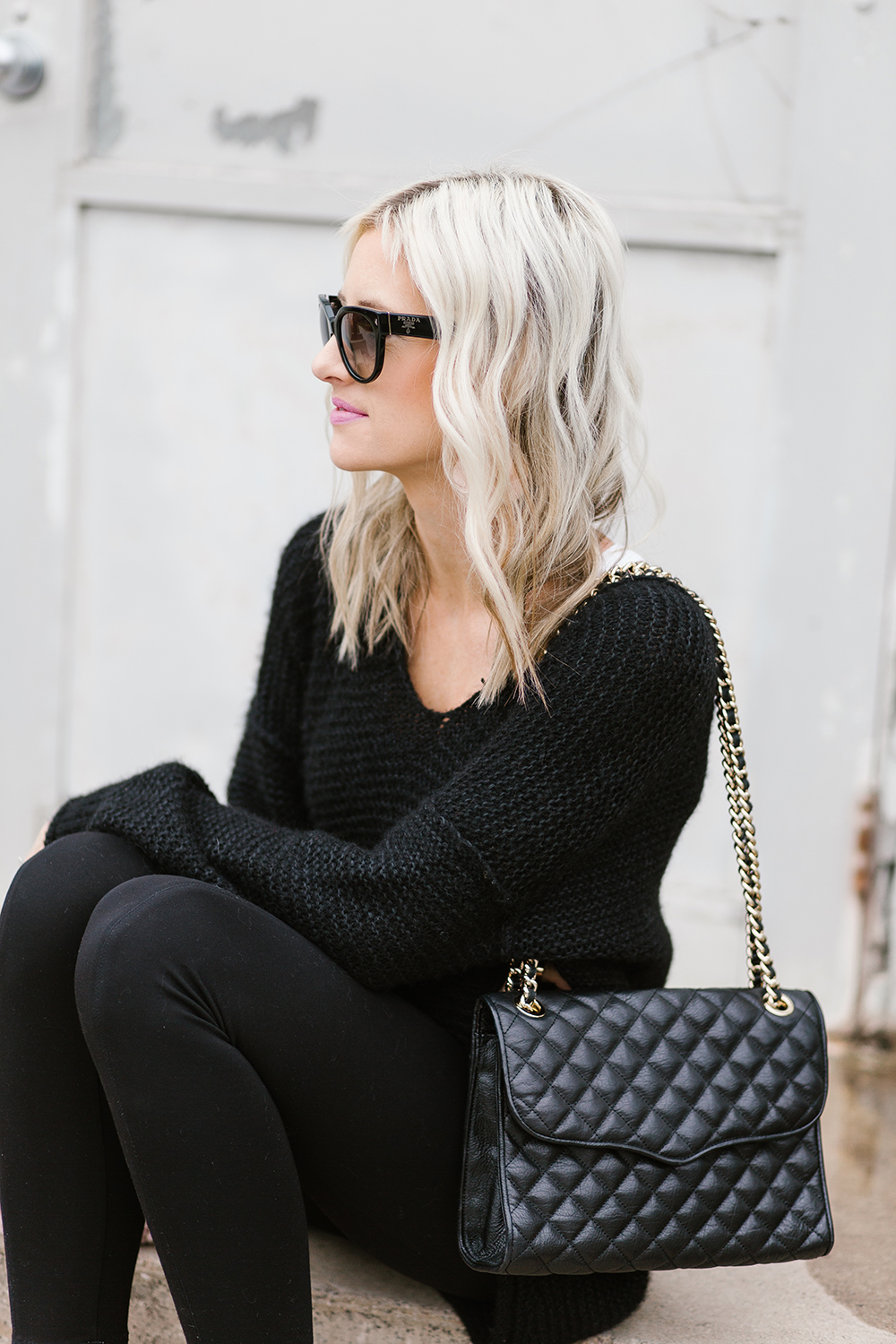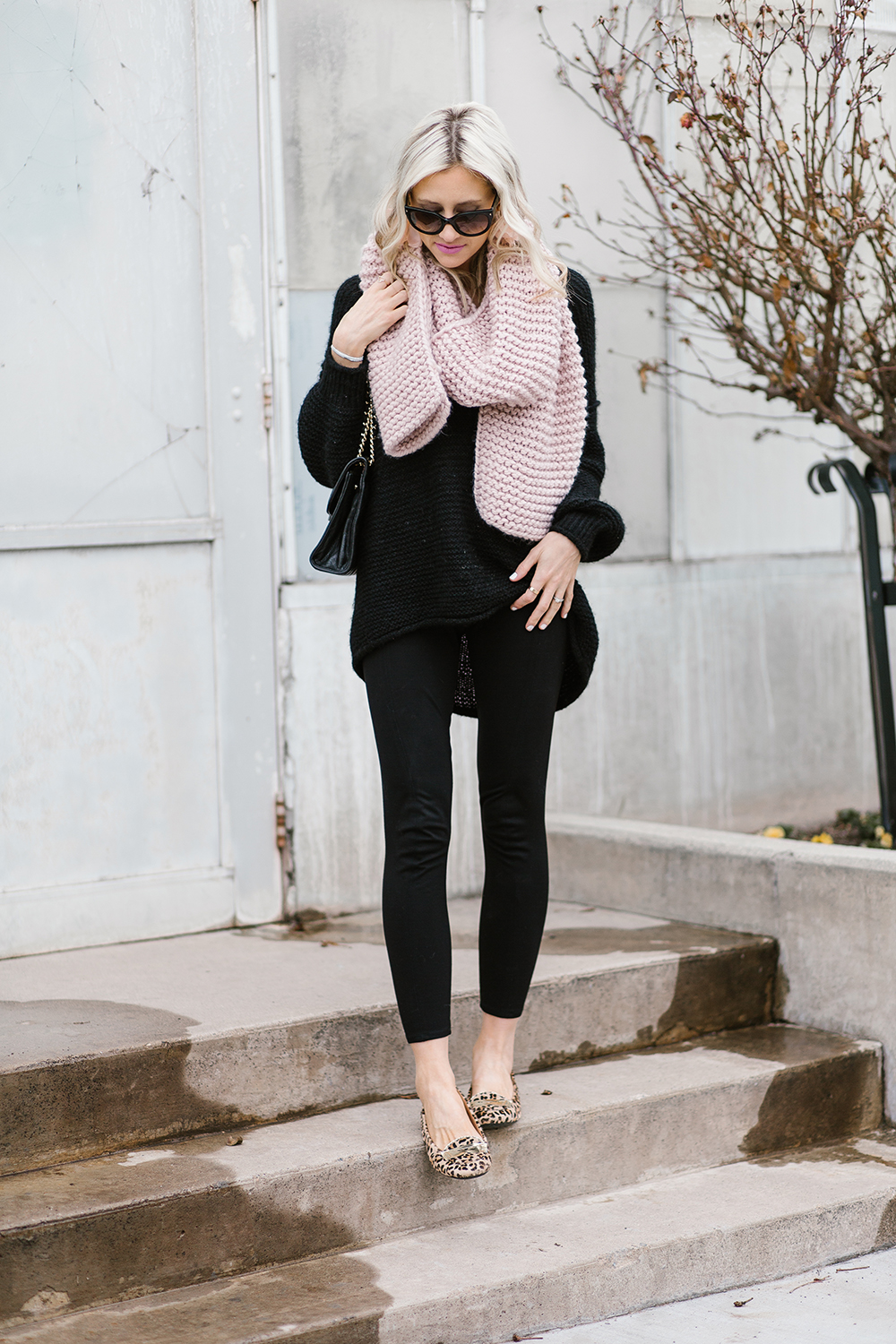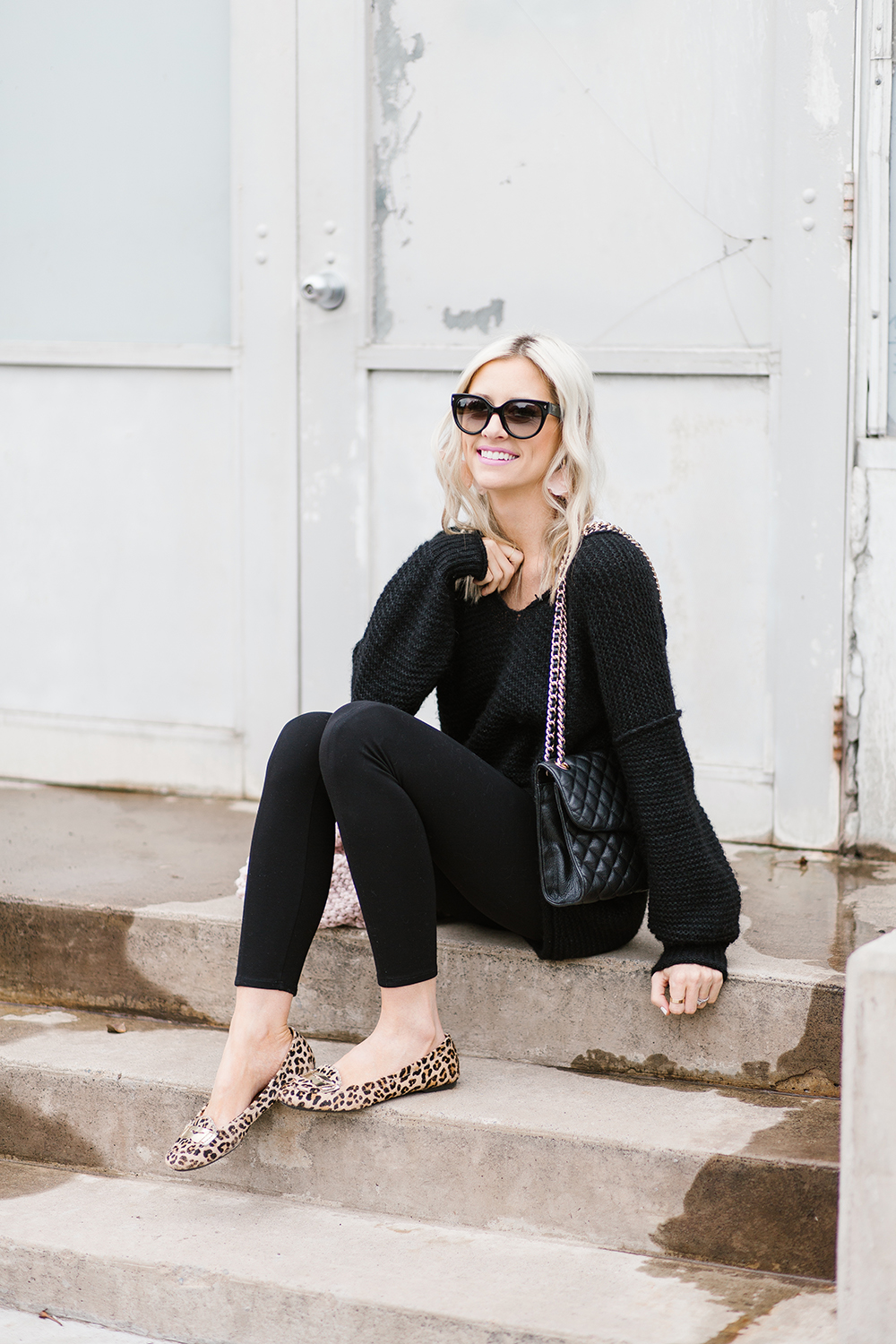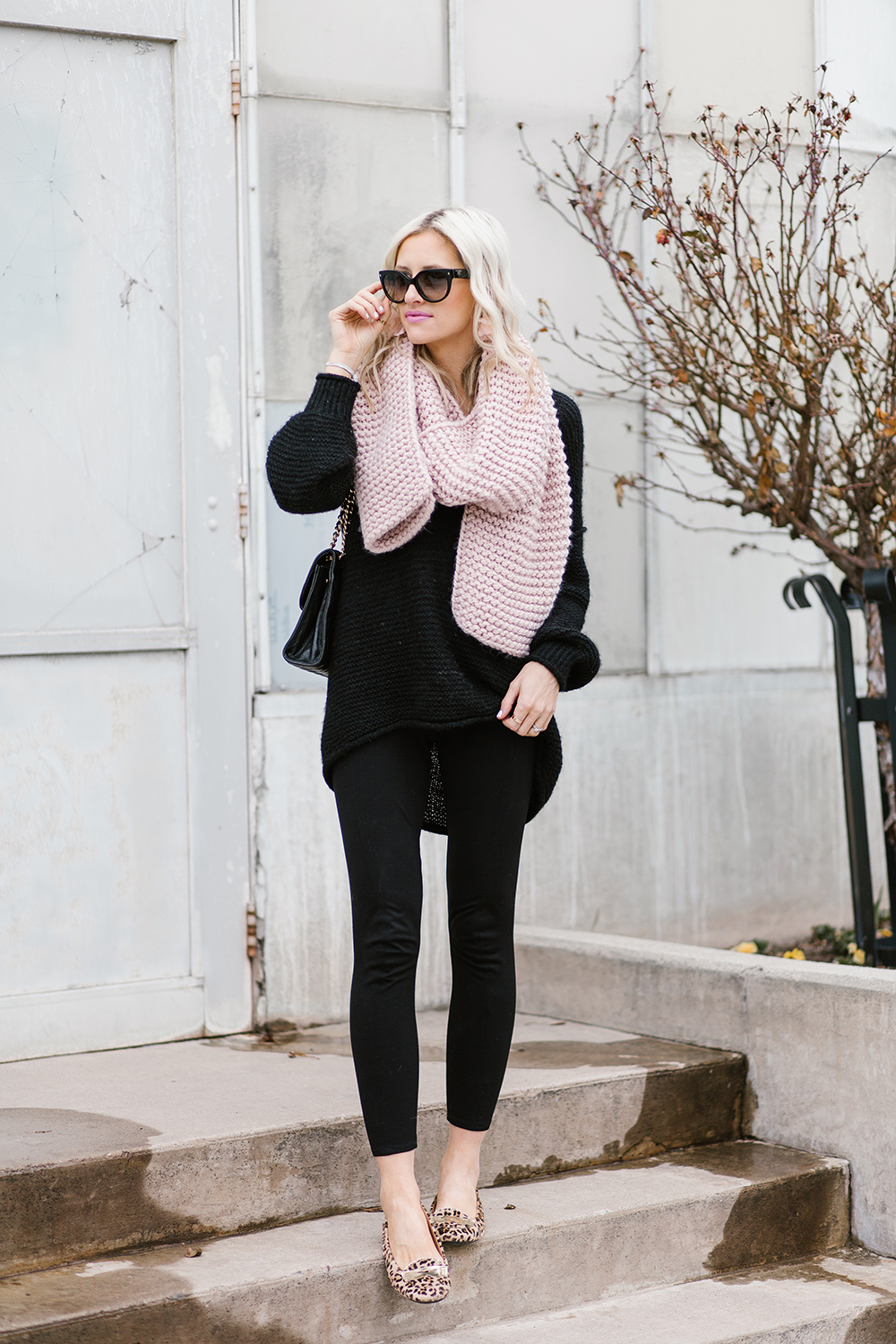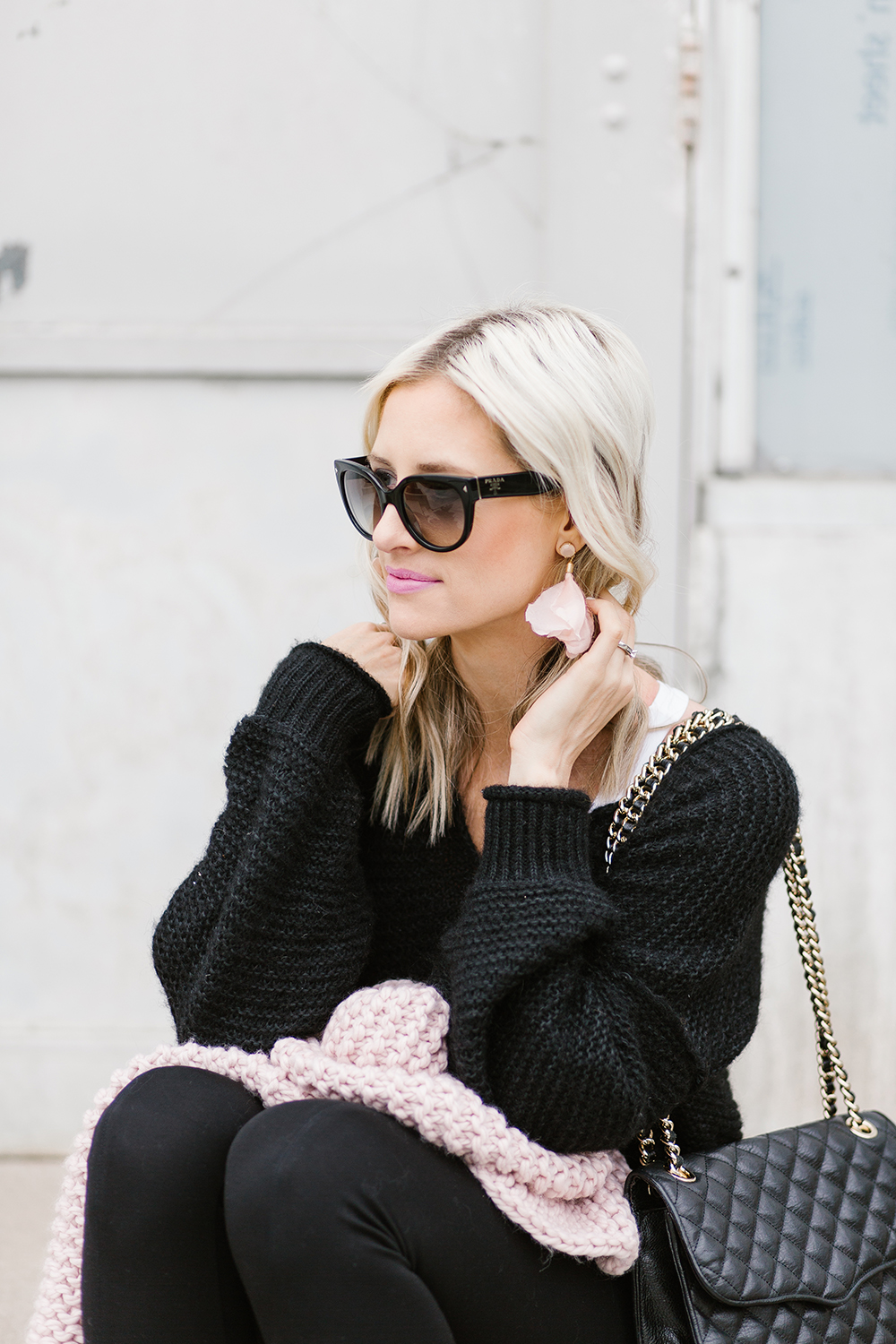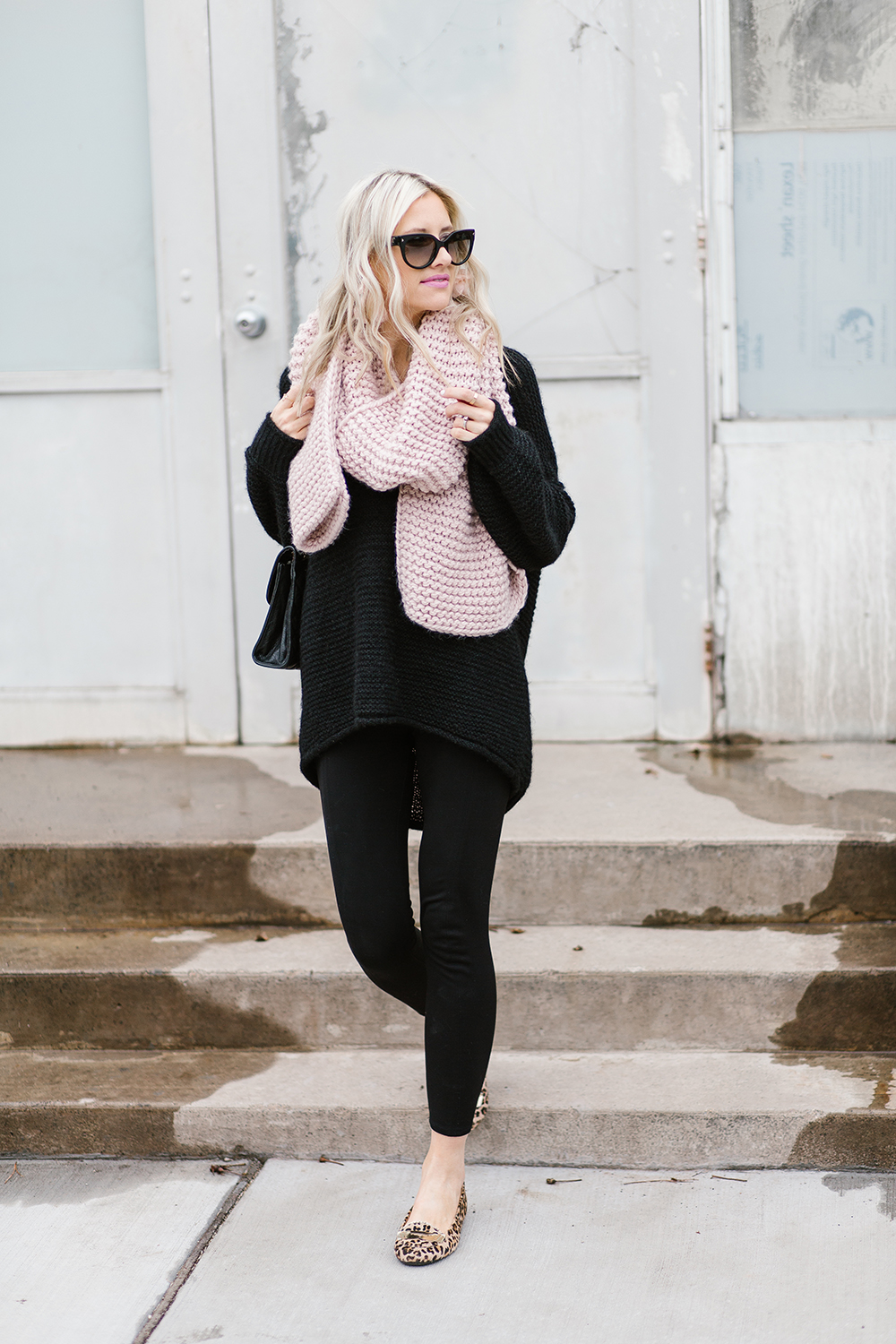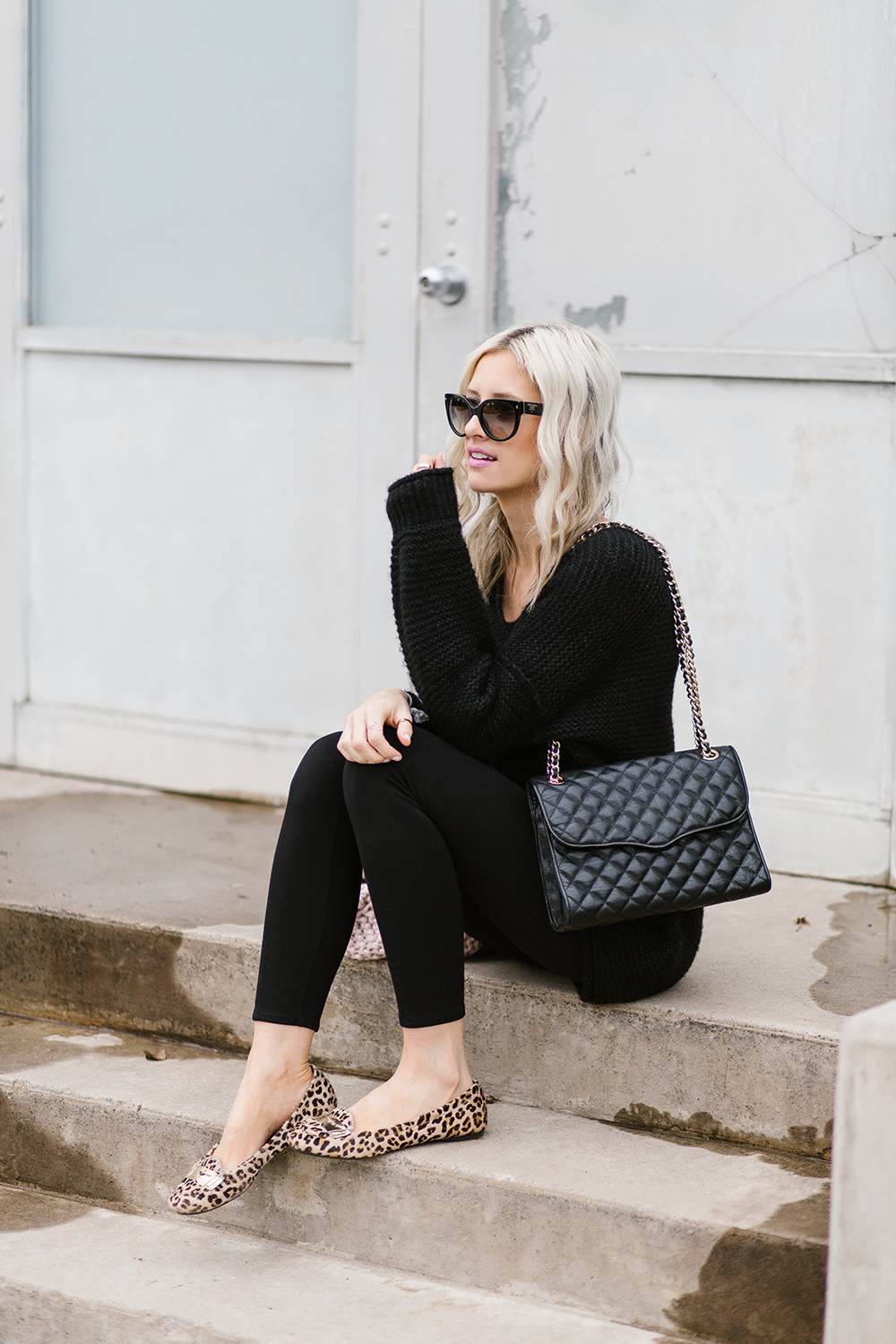 WHAT I'M WEARING
freepeople sweater {on sale!; wearing xs} | anthro leggings {similar style under $30} | sperry leopard flats {old; similar here on sale + more options here} | rebecca minkoff bag {similar on sale here + need this blush color!} | goodnight macaroon scarf | prada sunglasses | jcrew petal earrings {obsessed!} | mac lipstick in 'saint germain'

Guys. So much to share with you I don't even know where to begin. Life is busy right now. Like crazy busy. We have our biggest work event of the year coming up in 3 weeks in Las Vegas so that's one reason why (pretty stoked to see Bradley Cooper, Peyton Manning and Kate McKinnon in the flesh). I've also been pursuing some fun new adventures in beauty that I can't wait to share, and last week my car basically died so we unexpectedly went shopping for a new one and got our first SUV. It literally snowed the next day and while I wasn't looking forward to another car payment, it felt like a blessing that we got it when we did. Now I can drive around with Benji feeling much safer.
In other news, isn't black such a magical color? Like the fact that I can wear this sweater with these leggings and feel so completely comfy and confident in my own skin. I even wore this outfit to work last week (lucky me, our dress code is a bit more on the casual side than most). I've been so into blush pink this season that I had to bring my new fave petal earrings and this cozy knit scarf along for the ride, especially with this crazy snow we keep getting.
One more thing… thanks for your comments on my last Fit Friday post. I'm dying to get my hands on a treadmill! I also am 100% committed to BBG week 8 this week and would have worked out tonight (it's almost 2AM Monday night right now), but honestly I feel lucky to be squeezing in some bloggin fun. Anyway, we'll carry on and get it all done and life will be great!
Lastly, today's the first day of the Shopbop Big Event Sale!!!
Starting 7:18 a.m. U.S. Eastern Time today through Sunday, Mar. 5, at 4:00 a.m. U.S. Eastern Time, you can shop the amazing brands at Shopbop and save up to 25% off your purchase with code GOBIG17. Several pieces in my outfit above are available at Shopbop.
Head over to check out the newest arrivals and save some dough. The number one thing on my list for this sale is a replacement pair of Karen Walker sunnies. I misplaced my most-worn pair last November and never saw them again. It kills me to admit that because they're not cheap, but at least I can grab a pair on sale this week and hope I never lose them again!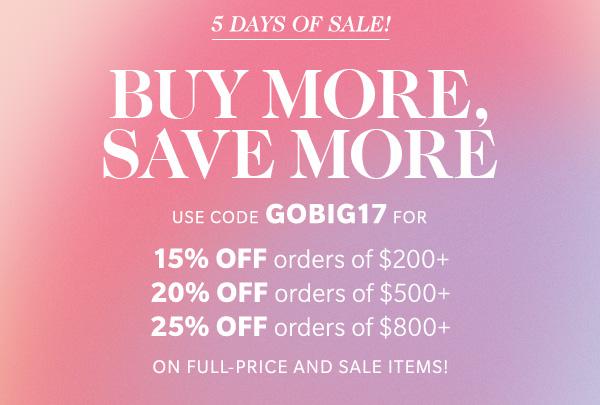 PS – Today was a really good day.
Photos by The High Pines.