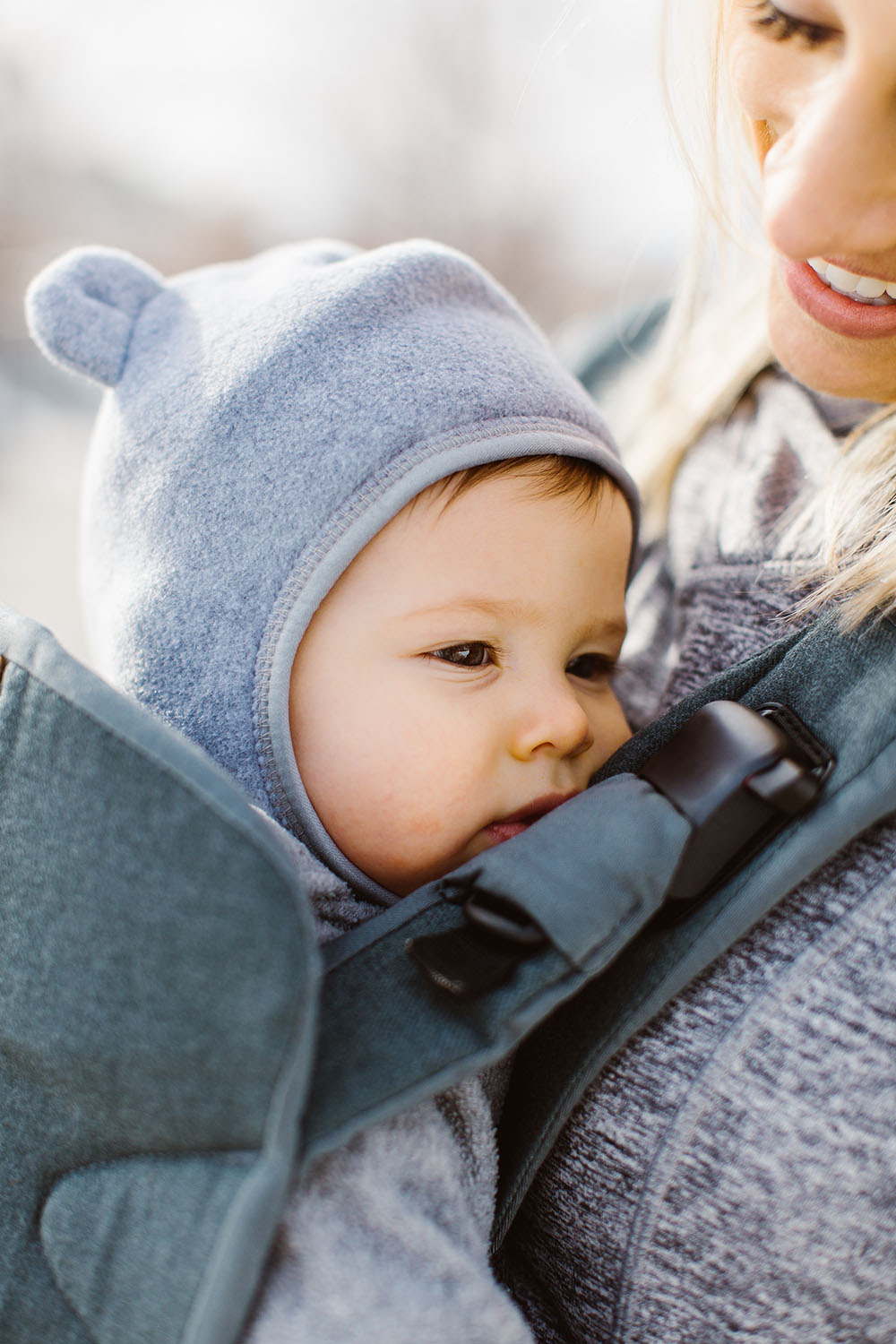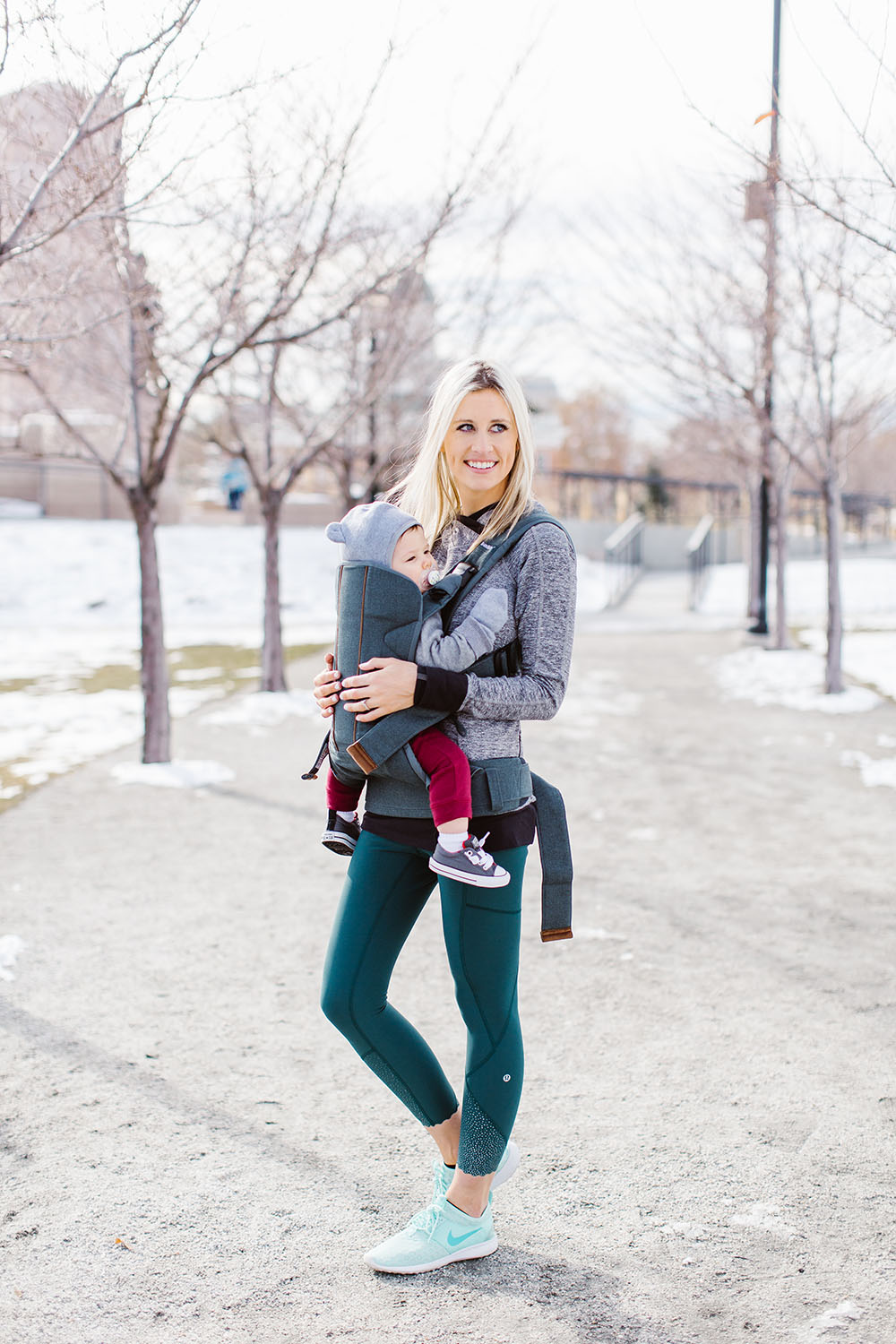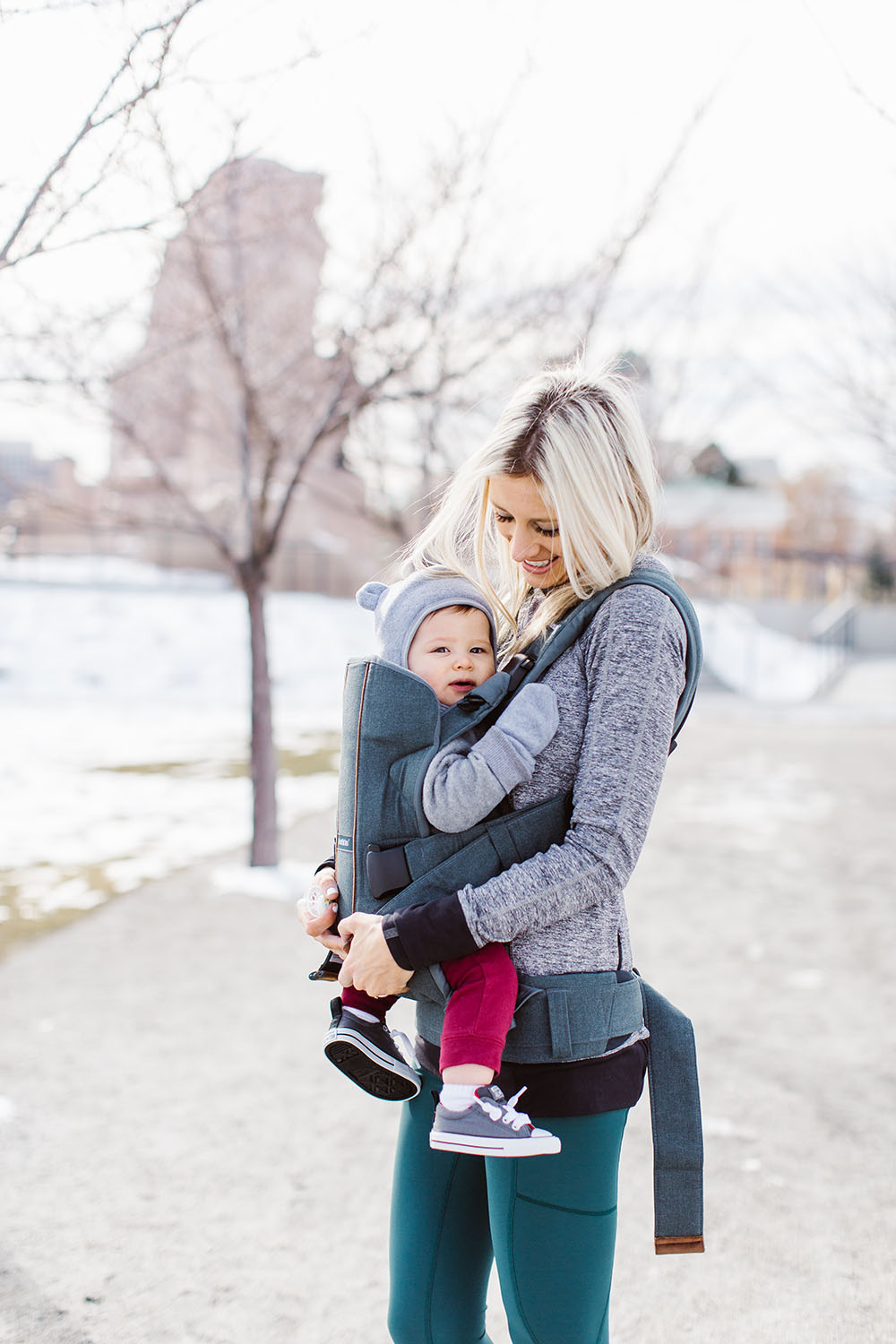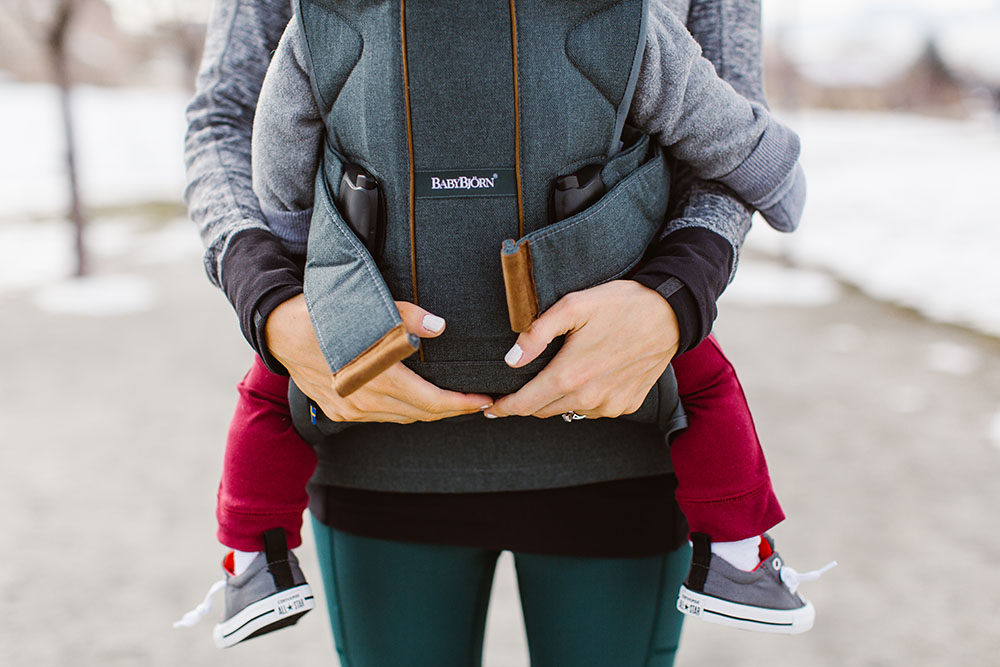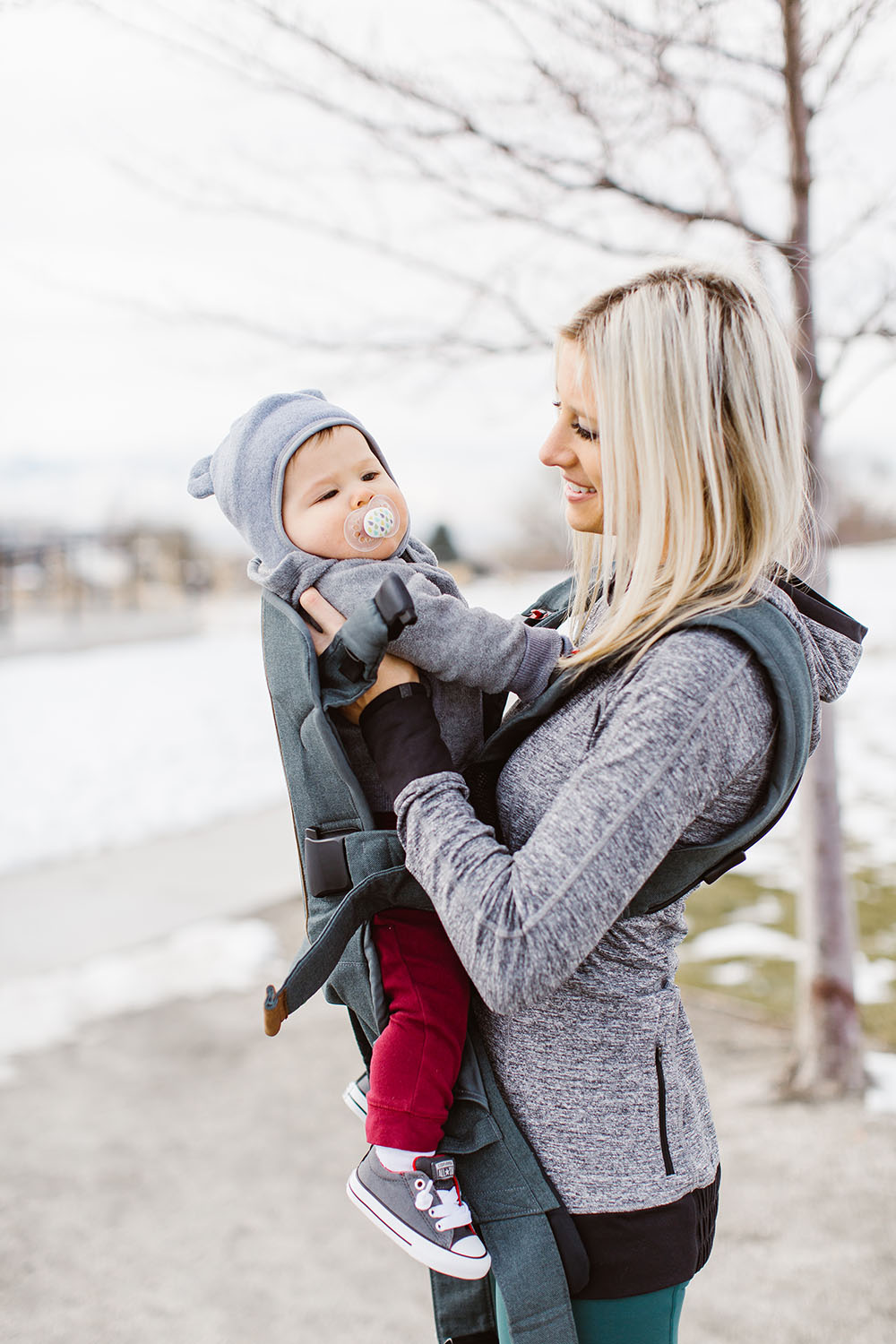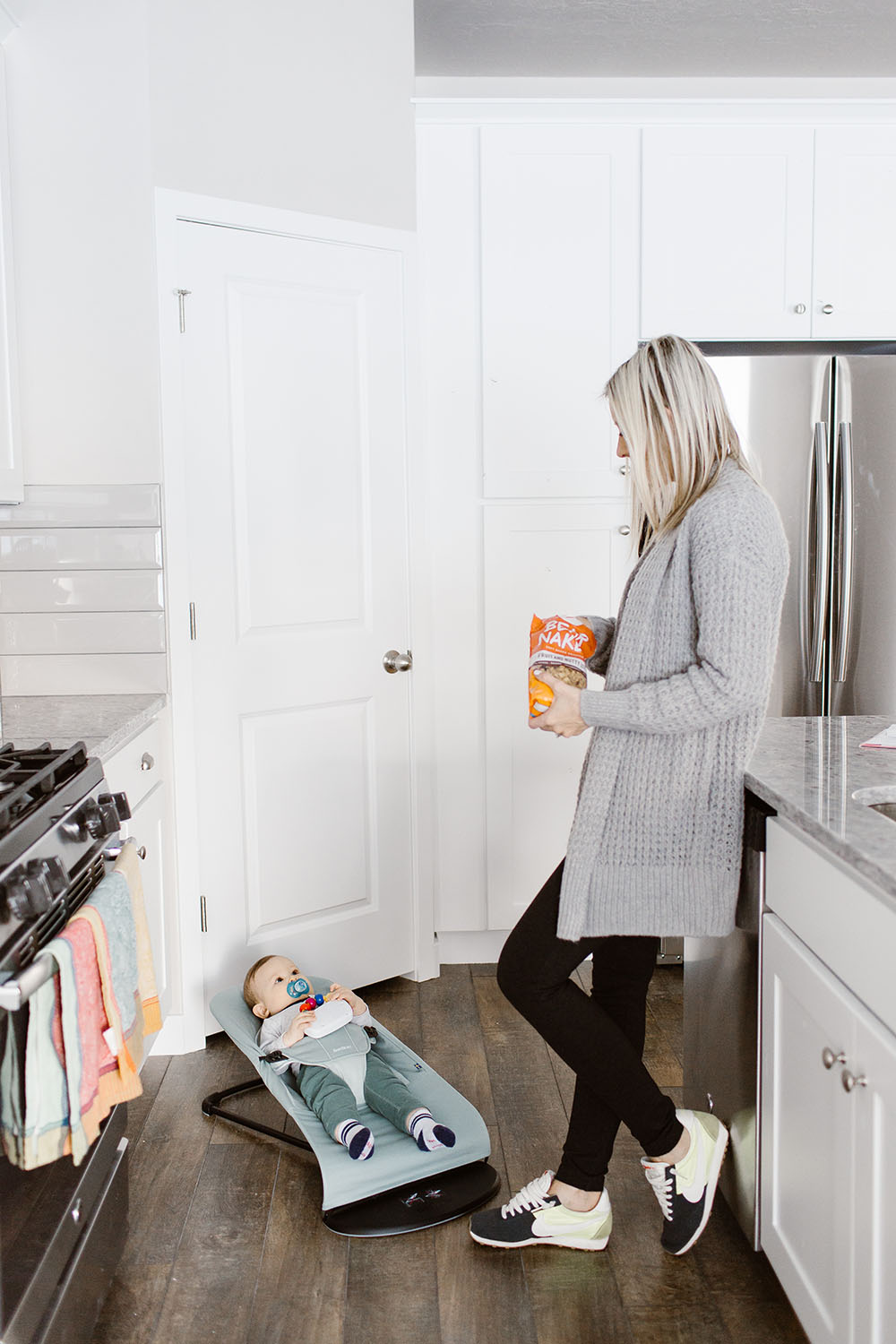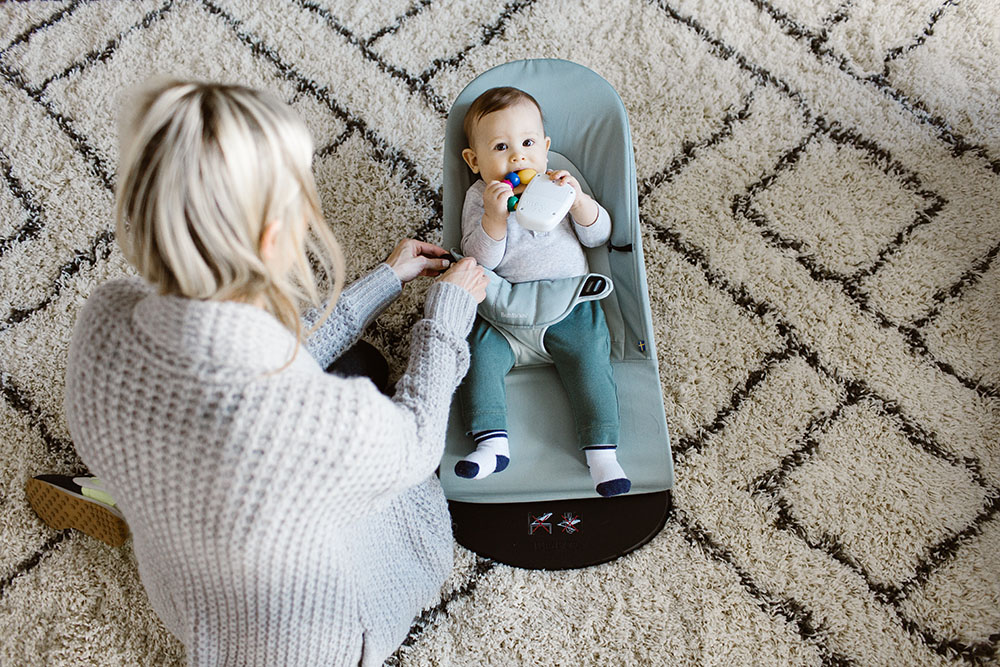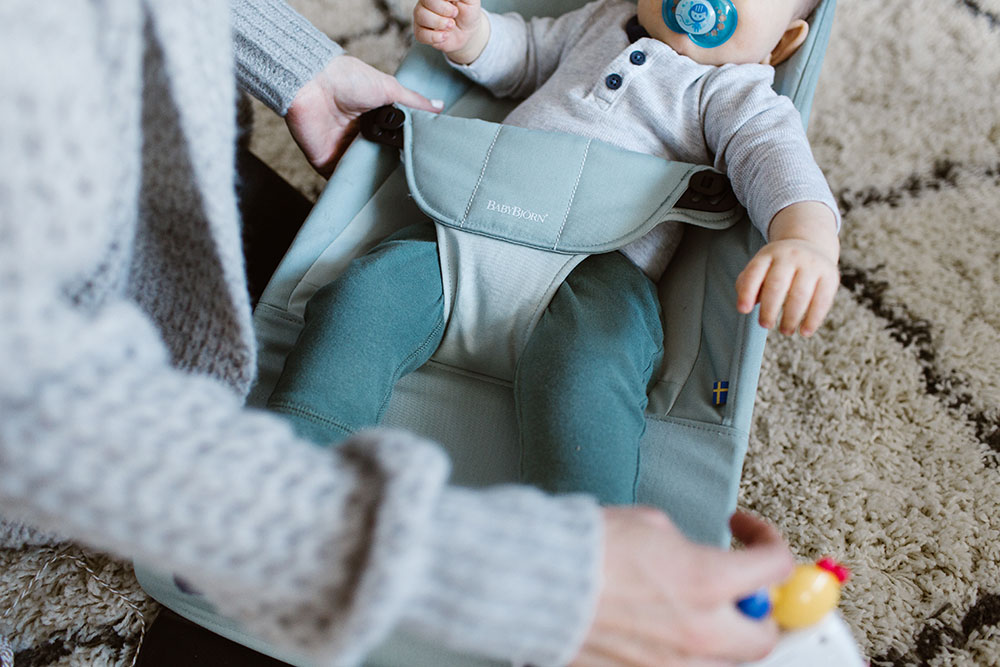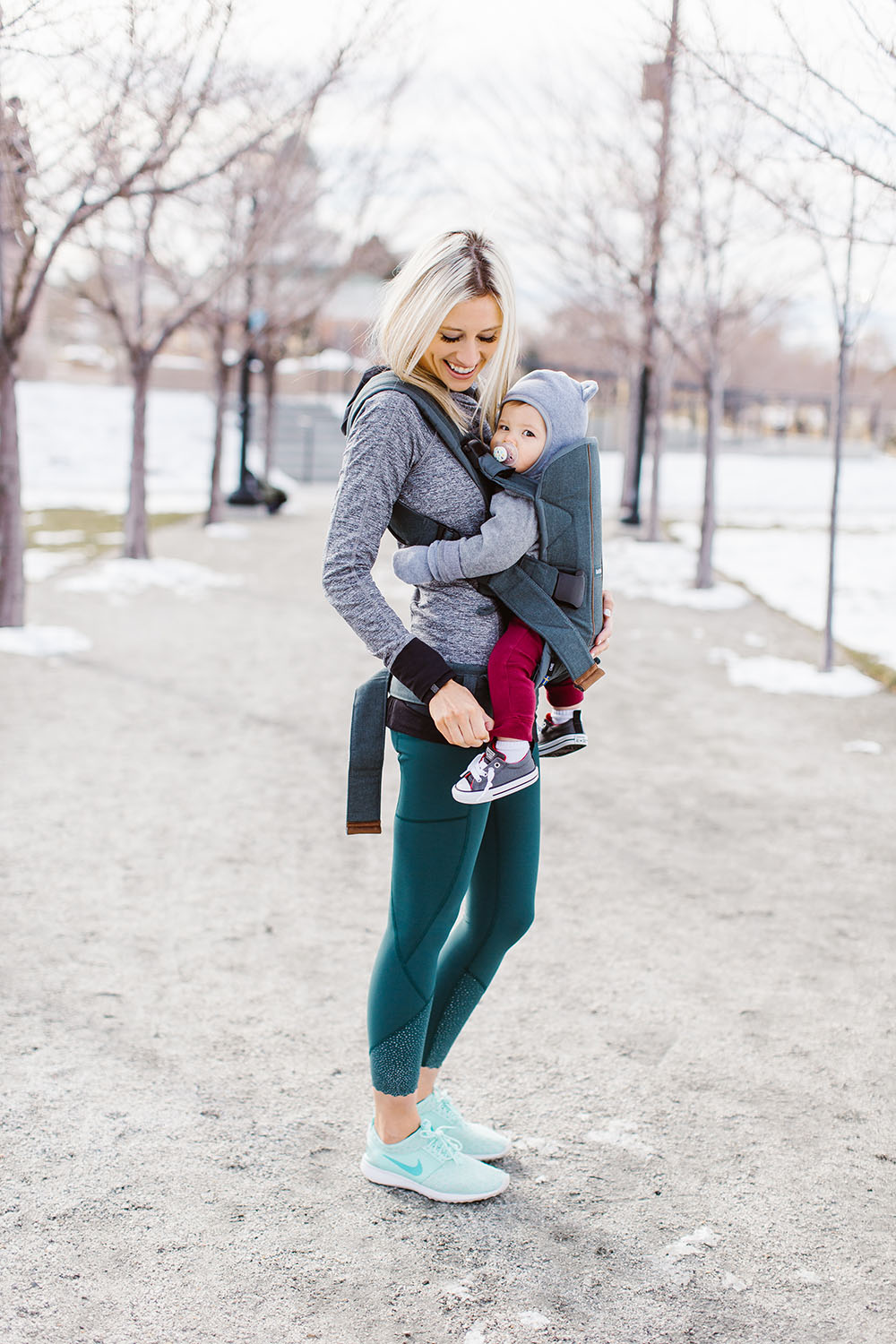 WHAT WE'RE WEARING
My outfit details here (or in the widget below) + shoes recently restocked here! // Benjamin's outfit is Old Navy and Converse c/o Rack Room Shoes.

I have come a long way since I had Benjamin last March. And I'm not talking about my physical fitness, I'm talking about my perspective on fitness, my imperfections and my self-acceptance.
I remember just a few weeks after Benjamin was born I was getting back into photoshoots for my blog, and my mom mentioned that she remembered losing most of her pregnancy weight at about 4 months postpartum. I responded, "FOUR MONTHS?! I can't wait that long. I have a blog I have to look good for or people will not pin my photos!"
Major eye roll going on over here as I type this.
Now that I'm almost 9 months postpartum, I cannot believe I said or even thought that. But the pressure to get back in shape after baby is real… if we let it be real.
My first couple months of mom life were tough. Not just in adjusting to the new sleep routine (or lack thereof) and learning how to be someone else's sole source of food, but in learning to be patient while my body healed.
I'll spare you the details of the entire recovery (most of you probably know from experience), but my ankles and feet were swollen for weeks and I felt like my hips were never going to shrink, let alone my stomach. I literally didn't recognize myself and didn't know how to identify with this "new" body I was in. Add to that the lack of exercise (doctors don't clear you til week 6) and then when you're ready to exercise you feel like your uterus is going to fall out when you run, your muscles are still in hibernation, and where oh where are you supposed to find the time to exercise on 4 interrupted hours of sleep a night with a baby who eats every 2 hours?
Whew, am I glad all that's behind me.
Here's the truth, patience is the cornerstone of postpartum recovery and fitness. Your body has just performed a miracle. The kind you'll look back on at 9 months postpartum and wonder if it really happened or if you dreamed the whole thing. It is seriously amazing that we live to be with our babies after that kind of trauma. I hope you're starting to see where this is going.
Our bodies are amazing!
My experience turned out to be pretty closely aligned with my mom's. At about 4 months postpartum (+ 4 months of breastfeeding), my body started to look more like what I was used to. While I've never relied too much on the scale to tell me if I'm healthy or not, the weight was consistently coming down and my old clothes were fitting again, if not looser. I currently weigh less than I did in high school. And I'm not saying that to impress anyone (I really don't even care myself). I say it to make the point that your body will change after pregnancy.
The reason I don't care about the weight is because the number doesn't feel like I always thought it would. Yes, I'm admitting I've made goals in the past to weigh a certain amount and the wake up call is that weight only tells part of the story (and muscle really does weigh more than fat)! I lost all of my muscle tone and strength and even though I weigh less , I still have areas for improvement in terms of reaching my fitness goals. And I'm okay with it.
It's really just been one incredible journey of learning what I'm capable of.
Even the months following month 4, I continued to see changes. My stomach is mostly back to normal now, but I still have yet to try a set of ab workouts (going to try this 30-day ab challenge from my friend Sara over at LovebyLynn.com) because I know my muscles were pretty stretched out while Benjamin was growing inside. In a nutshell, these are the things that helped me through the waiting game (no pun intended… "weighting" lolz)…
I know that's a lot to digest, but I assume it's a topic almost every new mom worries about at some point after having her beautiful baby.
Enjoy every moment with your little ones, but be sure to take care of yourself, be kind to yourself and appreciate this challenging yet incomparable journey you're on.
Now, I want to hear from you! What has helped you bounce back after having a baby? 
Special thanks to Baby Bjorn for partnering on this post. Select products provided c/o Baby Bjorn. All thoughts and opinions are my own.
Photos by The High Pines.