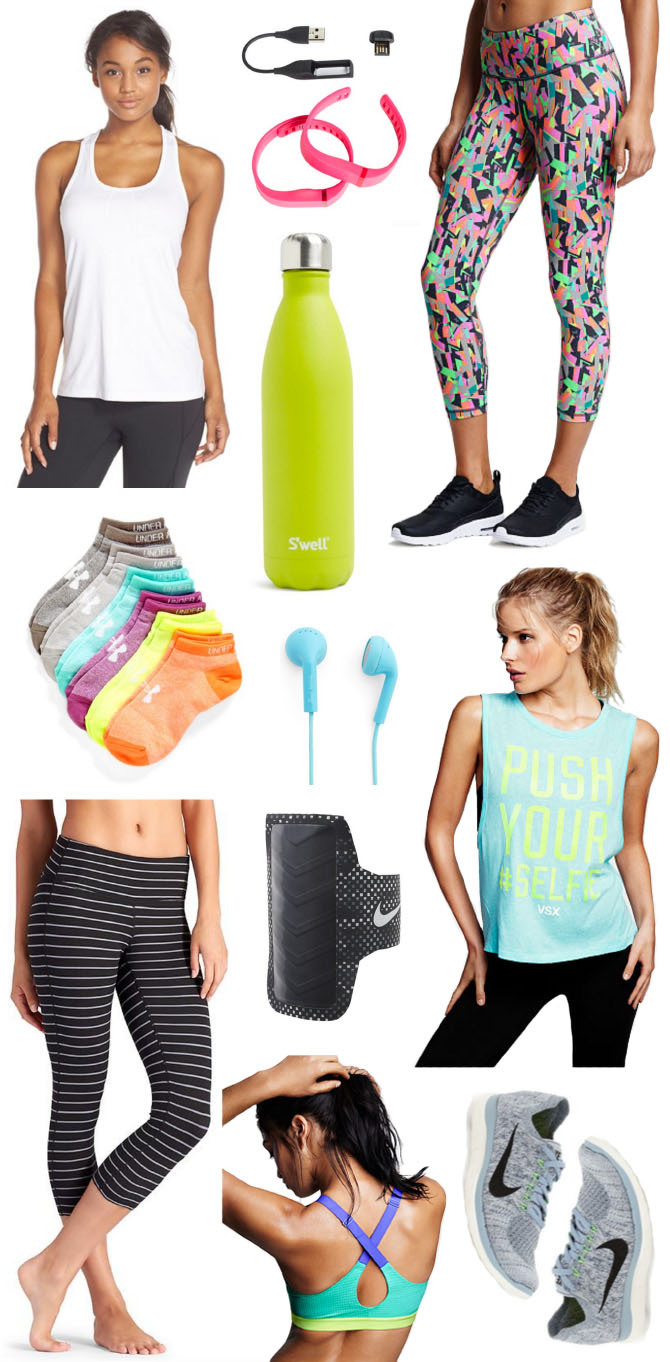 white tank // fitbit // multi-color capris // water bottle // socks // headphones // blue tank // striped capris // iPhone 6 arm band // bra // shoes
I'm holding off on making any fitness resolutions until after baby comes, but I will say I have already purchased some of these items above because I know they'll be gone by March… when my fitness goals will resume (I can't wait!). Below are more of my favorite activewear items. Wishing you the best of luck with all of your resolutions—fitness or otherwise!
Don't forget, you can still get 15% off on the silicone rings (women's & men's) and Fitbit Flex bands from Teak. Enter code 'littlems' at checkout in the "Gift Cards & Promotional Codes" section on Amazon. More details here!
Happy New Year!