This post is sponsored by American Eagle Outfitters. All thoughts and opinions are my own.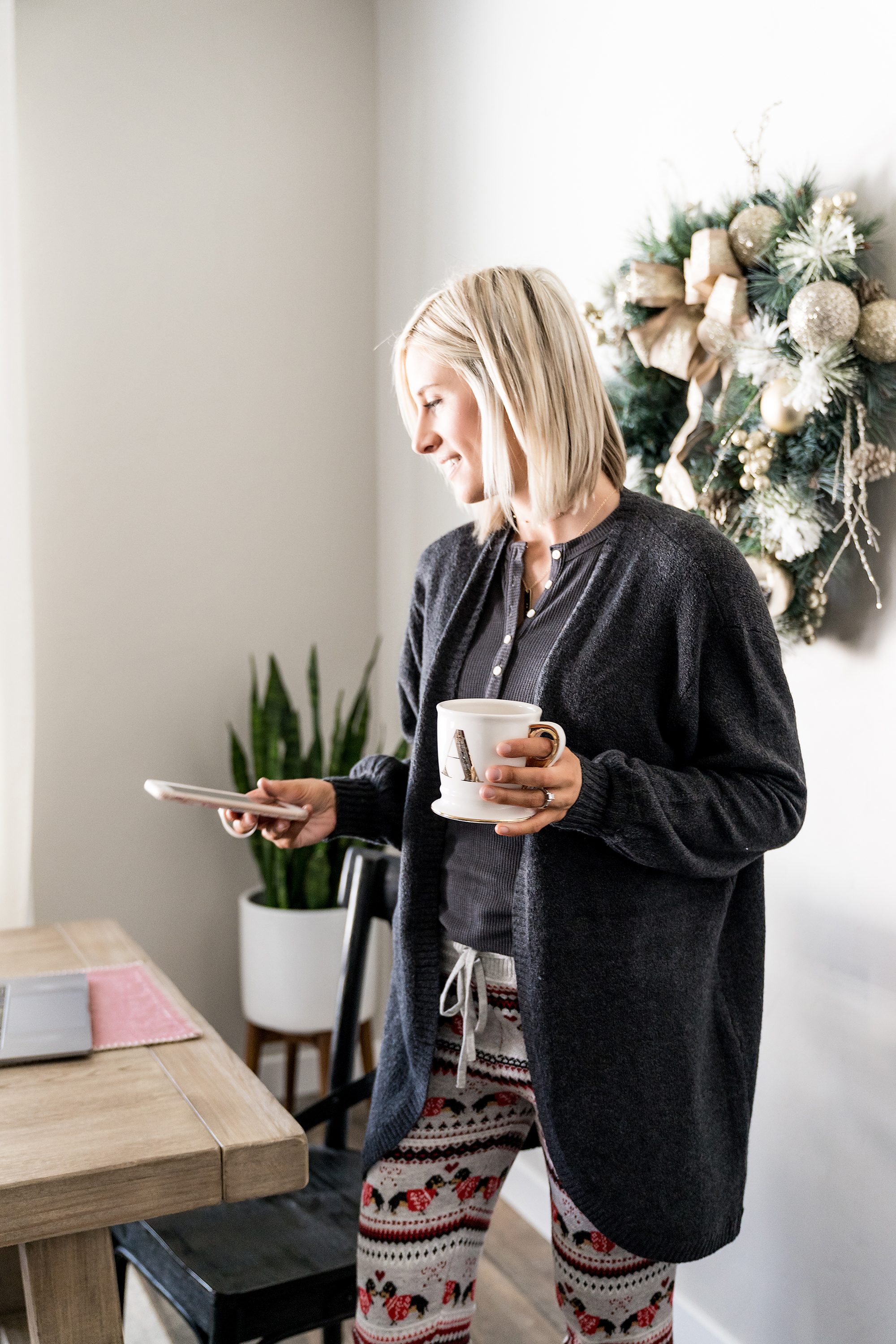 I still remember my two older sisters dragging me out of bed at 5:00 sharp on Black Friday when I was in high school.
We'd never miss the free hot cocoa and donut holes at our local grocery store while we shopped for the best deals on socks (!!) with my mom.
Sweatpants adorned with my high school basketball mascot (that I wore to bed the night before) were usually my outfit of choice with a messy brown top knot on my head.
We'd start early and hit all our favorite stores, including at the mall.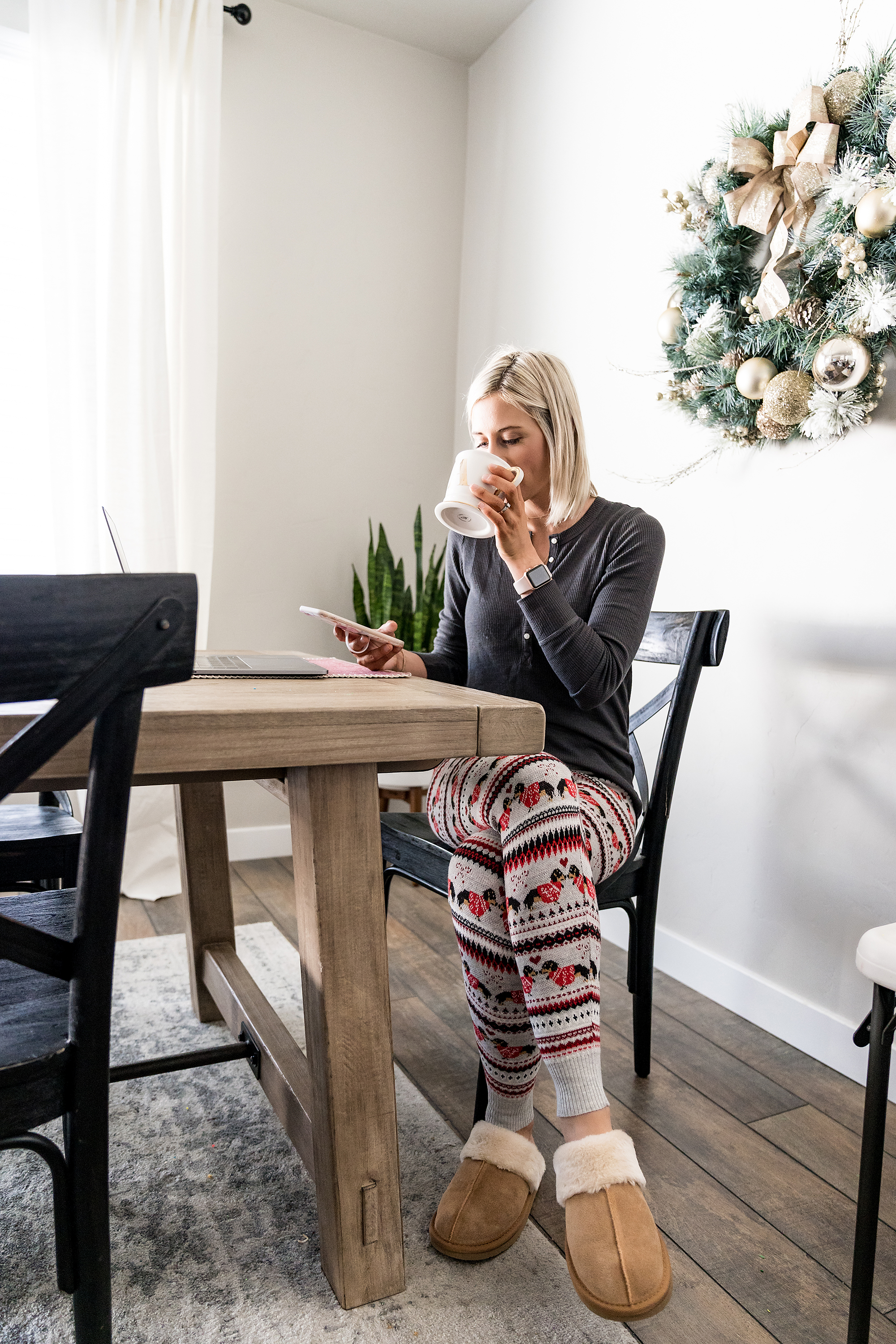 American Eagle Outfitters was always a must on my list. They've always had my aspirational beach-girl style nailed down—even in the winter.
(Remember this green puffer coat I've worn for years? It was a Black Friday steal at AEO several years ago. They have a similar style this year! Plus, keep an eye out for their amazing sales this weekend.)
The madness of Black Friday crowds never bothered me too much because I loved the camaraderie of seeing other early risers in their sweats and messy hair, too.
In fact, if it were up to me, the memo to "wear comfies at all costs" would extend far beyond bedtime, weekends and the busy holiday shopping season.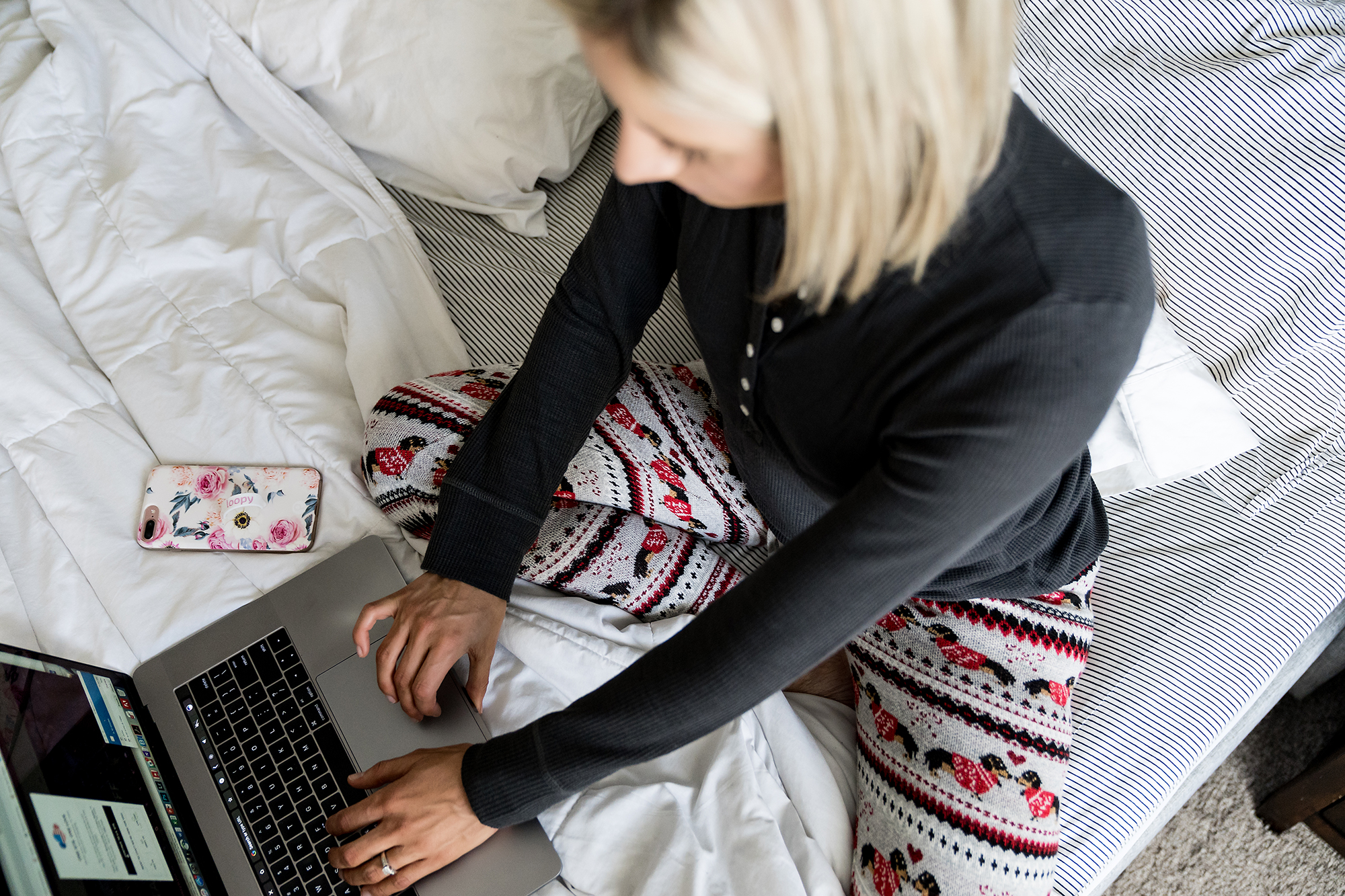 Think about it from a Capsule Wardrobe perspective—it's SO efficient.
And if one of your goals is to do more with less this year, then you've come to the right place.
I've had years of practice making the so-called "un-dressy-ness" of pajamas look put-together and attainable.
Here's how you do it.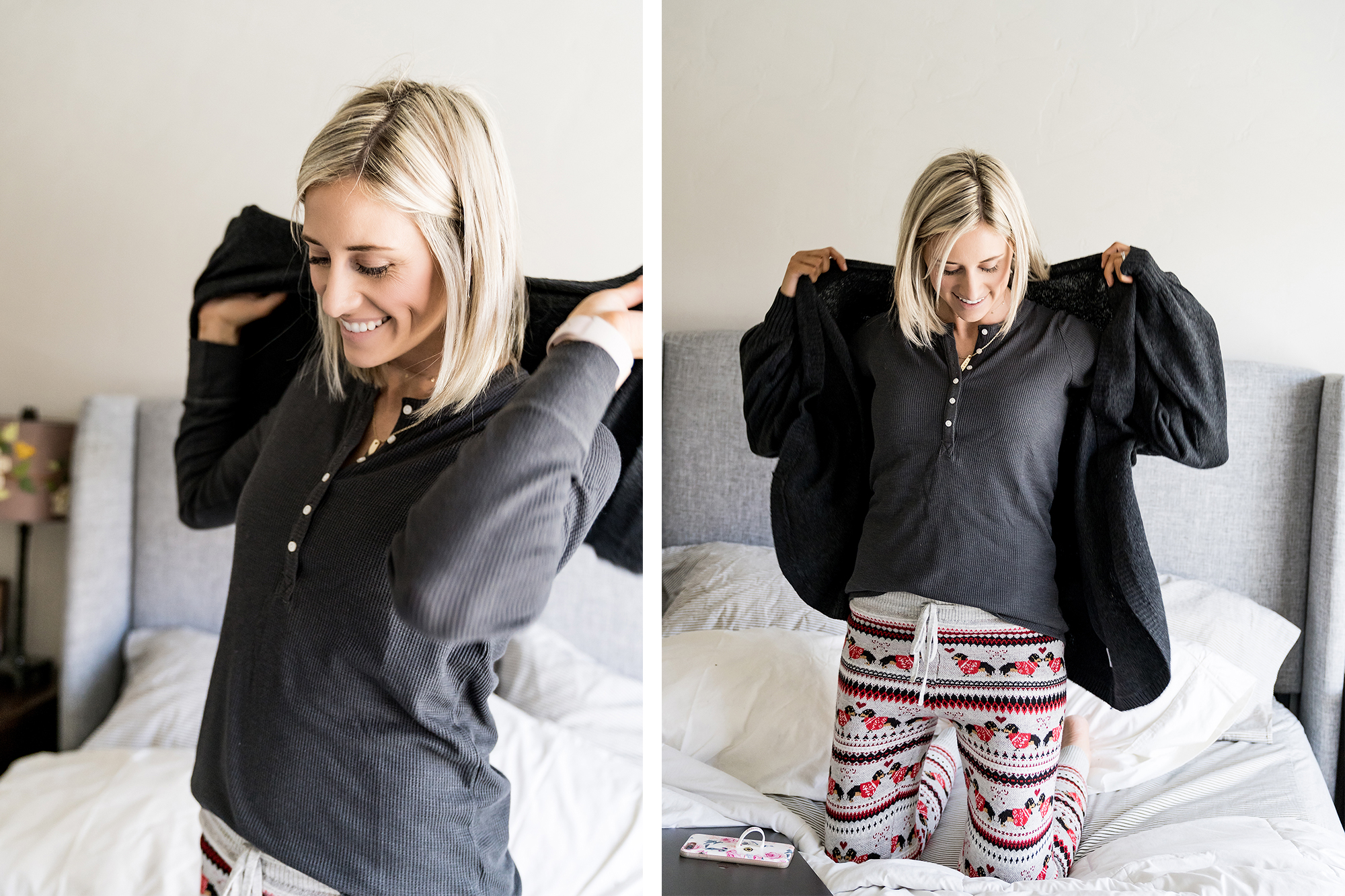 1. Find an amazingly soft sweater, hoodie, henley or cardi (or all of the above) that you love so much you'd wear it day and night. And by night I mean, literally, you'd wear it to bed.
SALE ALERT – 11.19-11.27: Take 40% Off The Aerie Holiday Collection!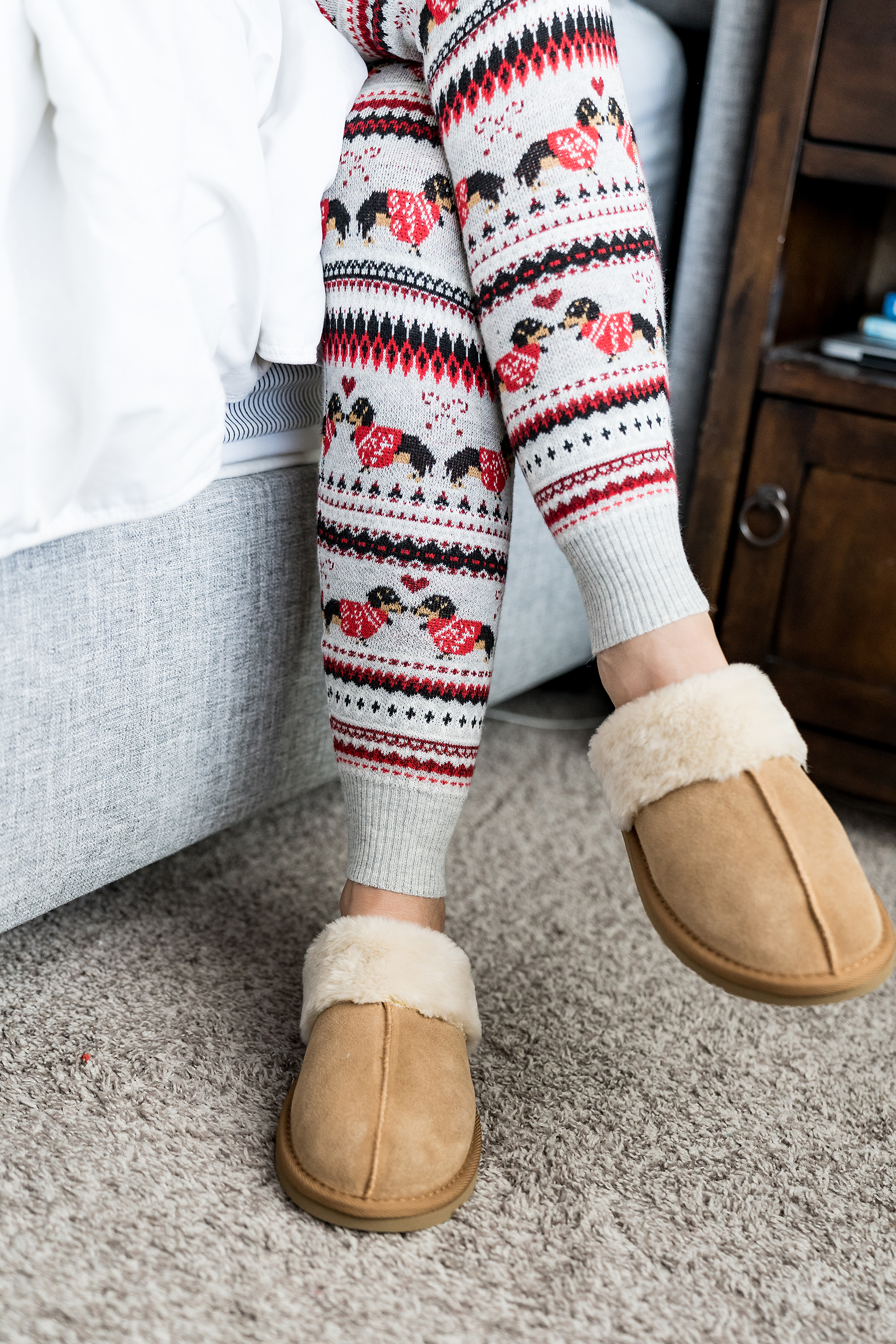 2. Pair it with the comfiest pj bottoms you've ever had.
SALE ALERT – 11.19-11.27: Cozy Deals! $20 PJs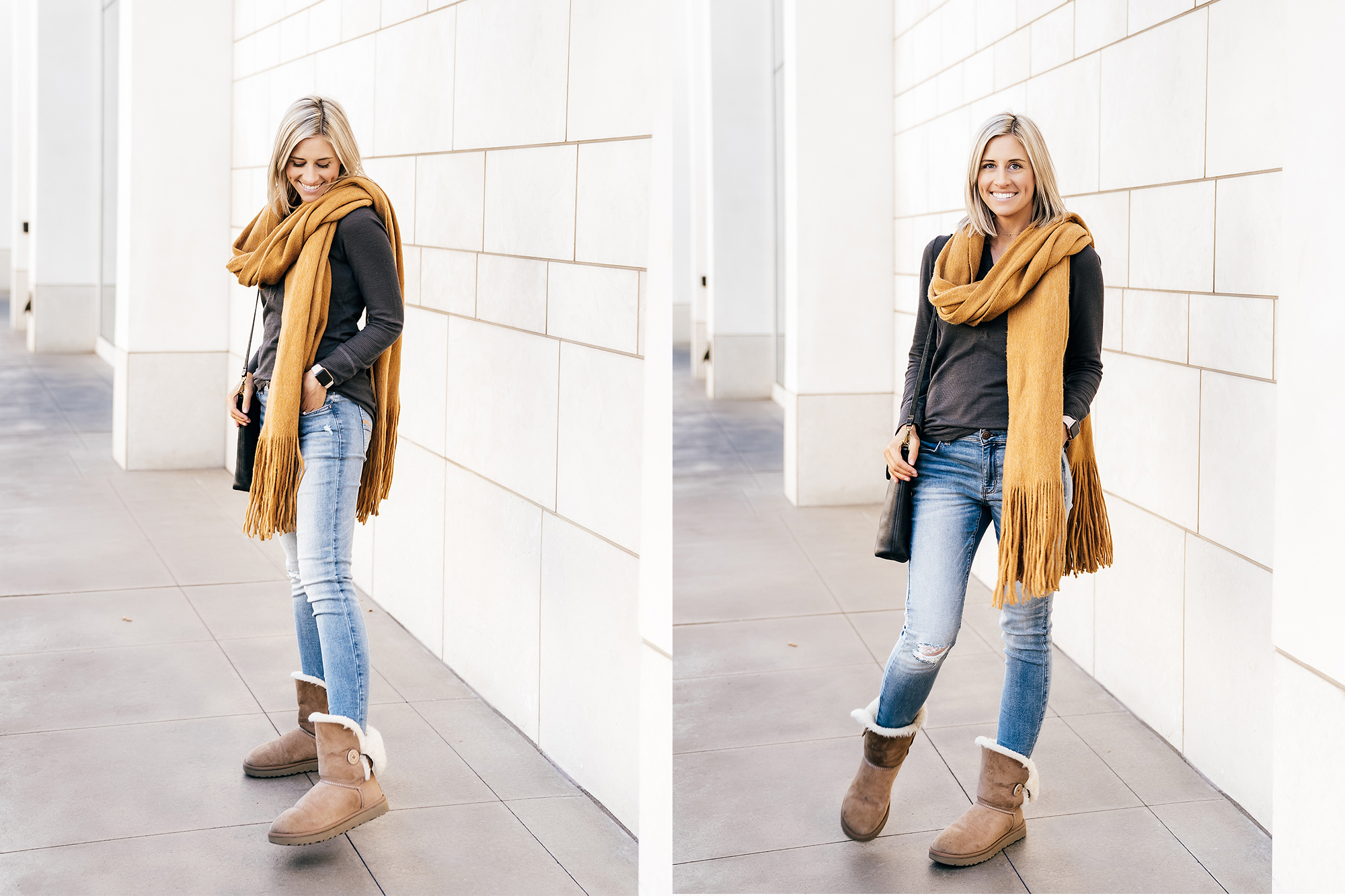 3. Then swap those pj bottoms for the second-best option to pj bottoms: jeggings that fit so well you forget you're not wearing pj bottoms.
SALE ALERT – 11.19-11.27: Take 40% off The AEO Holiday Collection (including jeans!) PLUS Free Shipping!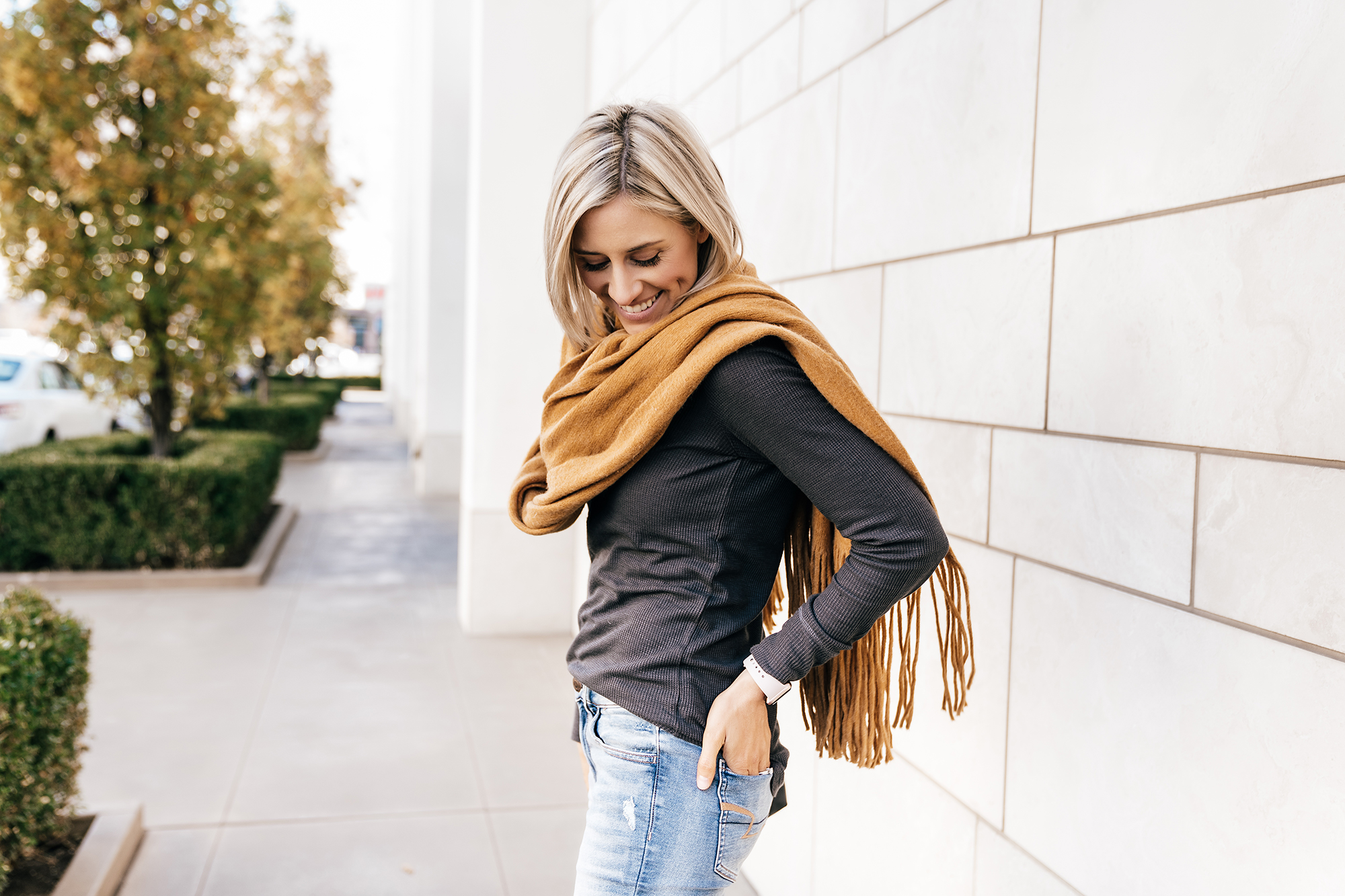 4. Accessorize with a cozy scarf, beanie or gloves, and…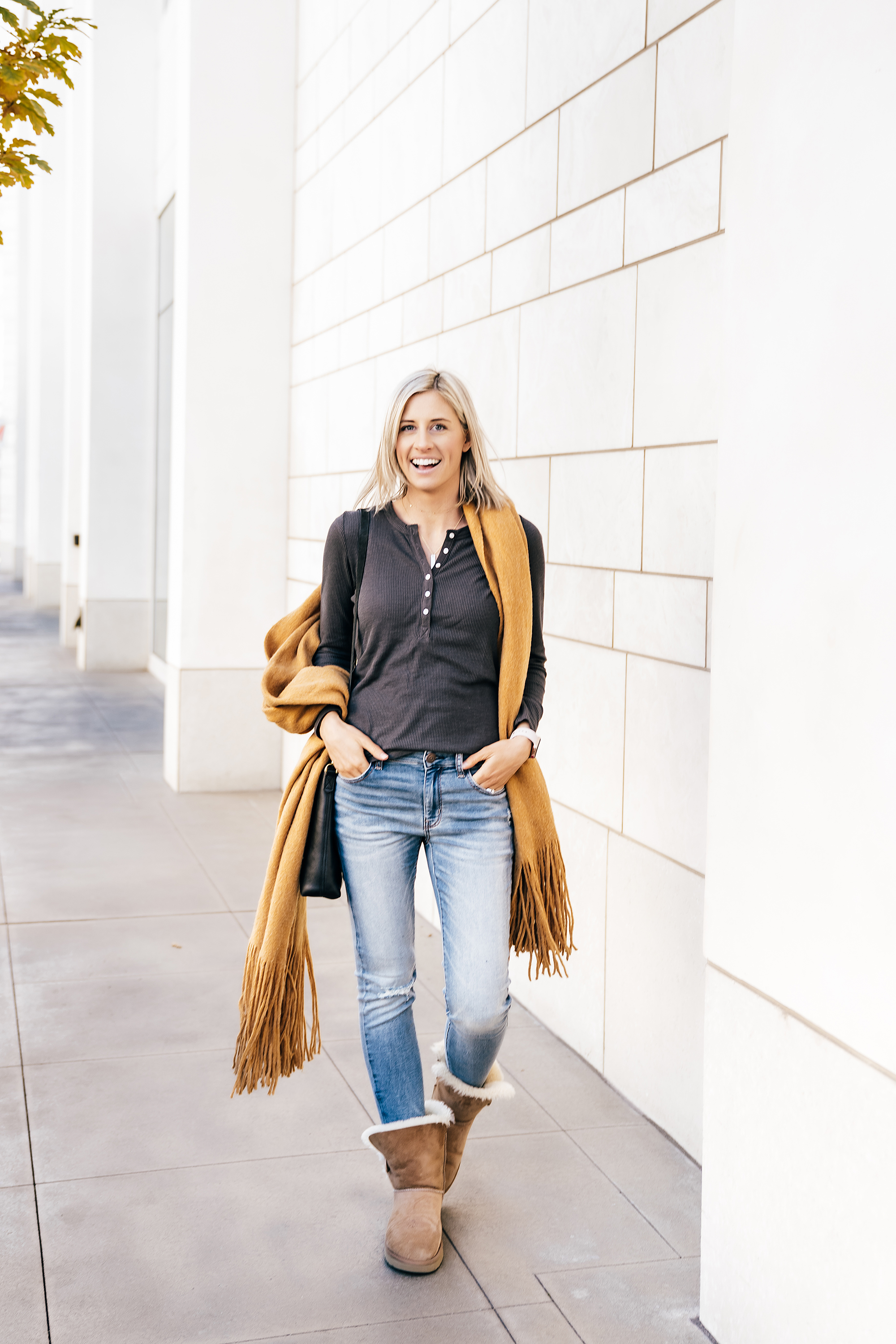 5. Voila! You just got dressed with less.
Plus, you can feel good knowing you spent the majority of your time where it matters most—on finding meaningful gifts for others.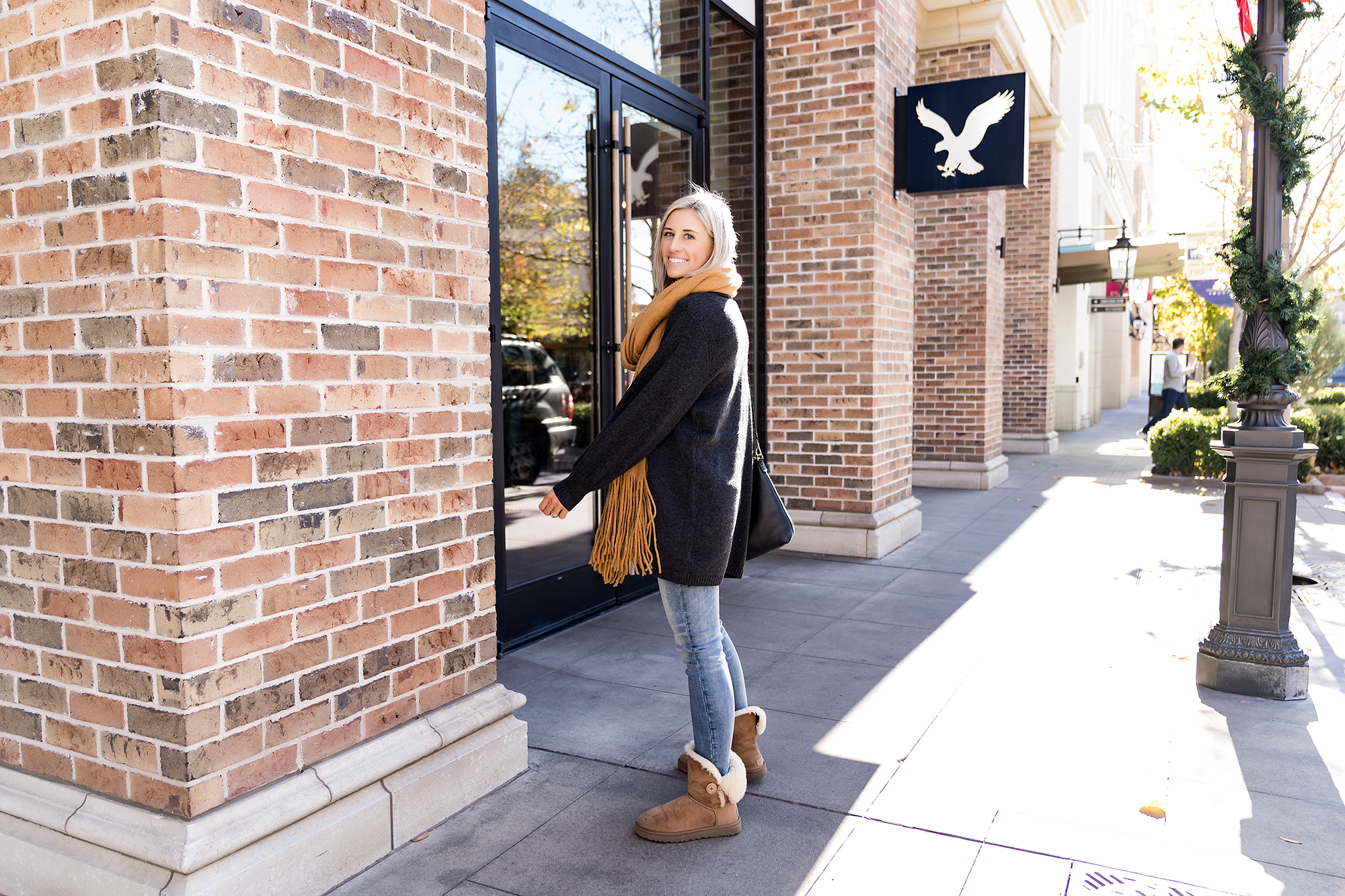 And if you need a little inspiration for the ultimate gifts, start with American Eagle.
I love buying cute socks for close friends or adding hair ties to a personalized book or journal I'm gifting.
Here are other items I'm eyeing this year that would make a great gift — or great additions to a gift that needs that little something extra…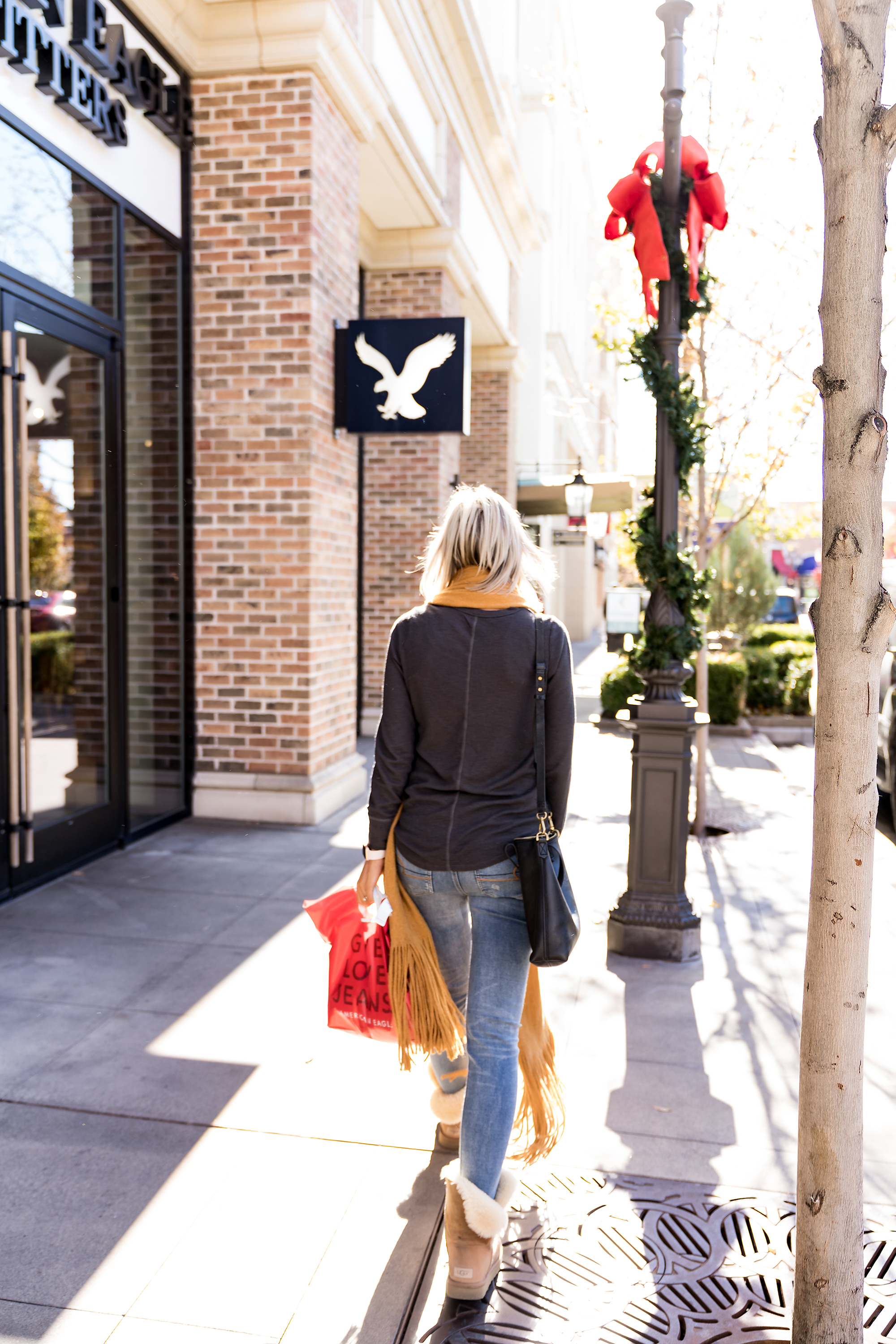 Whether you stay home to shop the holiday sales this weekend from your bed or head out with friends/family to make memories amongst the crowds, remember, you can do both stylishly in your cozy pajamas when they're from American Eagle!
Happy holidays, and may you find just enough of what you're searching for this Black Friday!
. . .
Outfit Details c/o AEO
Fair Isle Sweater Leggings | Charcoal Balloon Sleeve Cardigan | Aerie Real Soft Waffle Henley | Super Soft Jegging | Minnetonka Chesney Scuff Slippers | Similar Aerie Blanket Scarf | Similar AEO Fur-Lined Boots