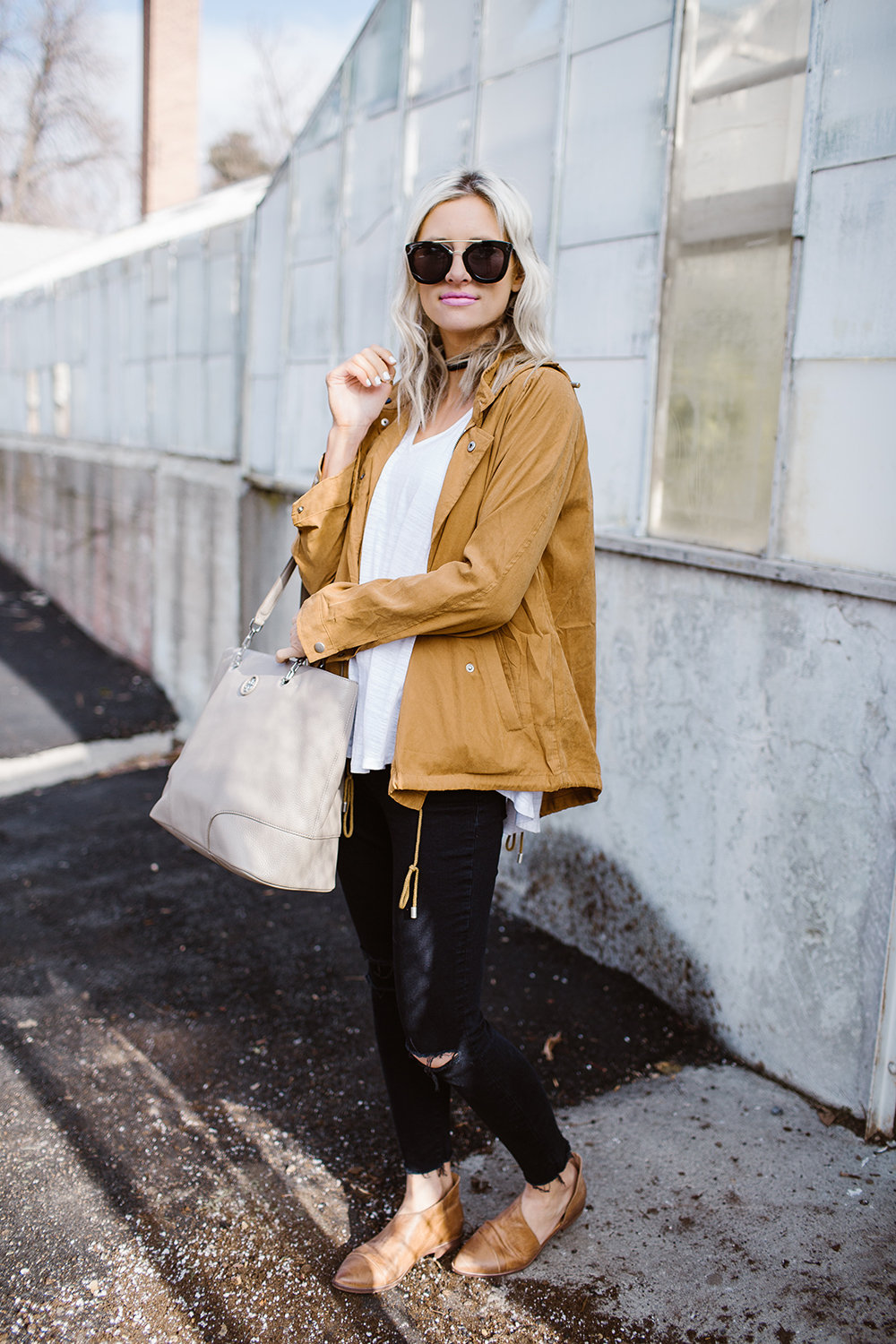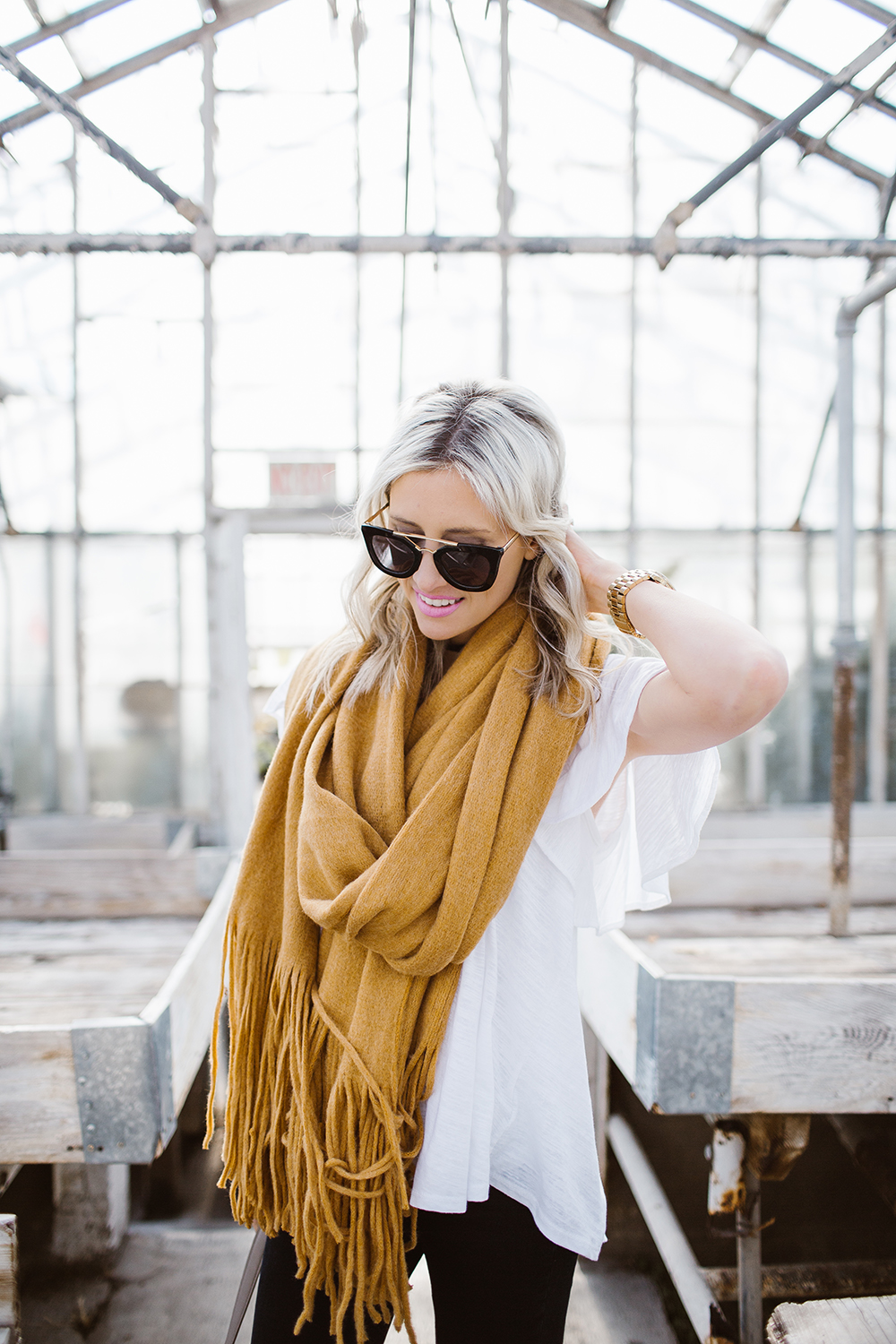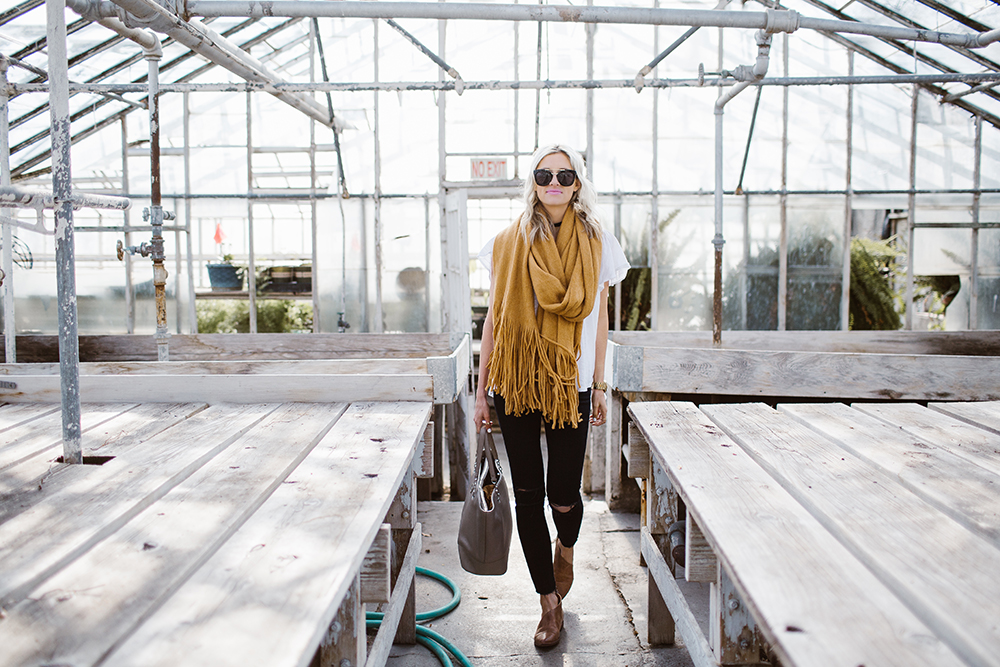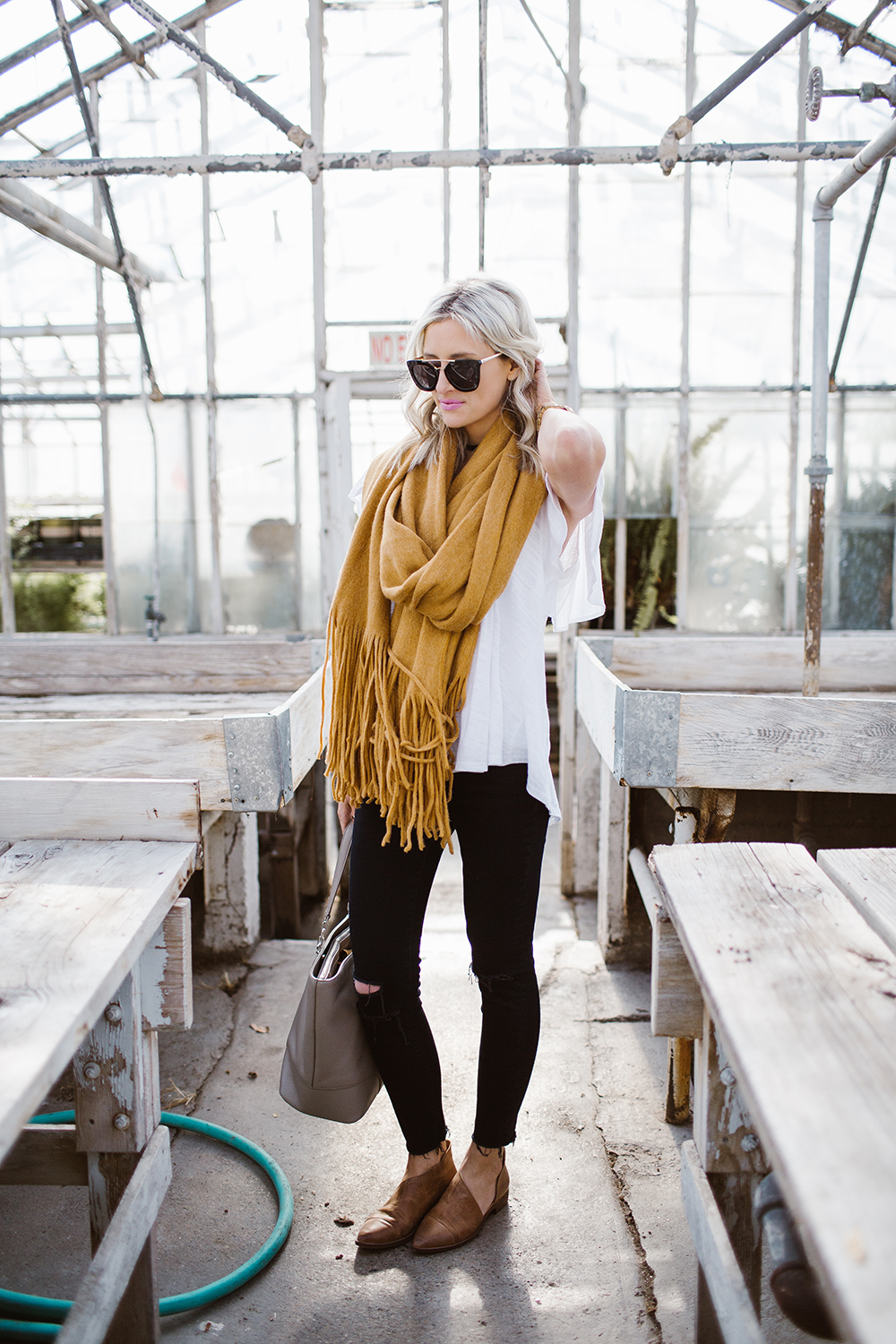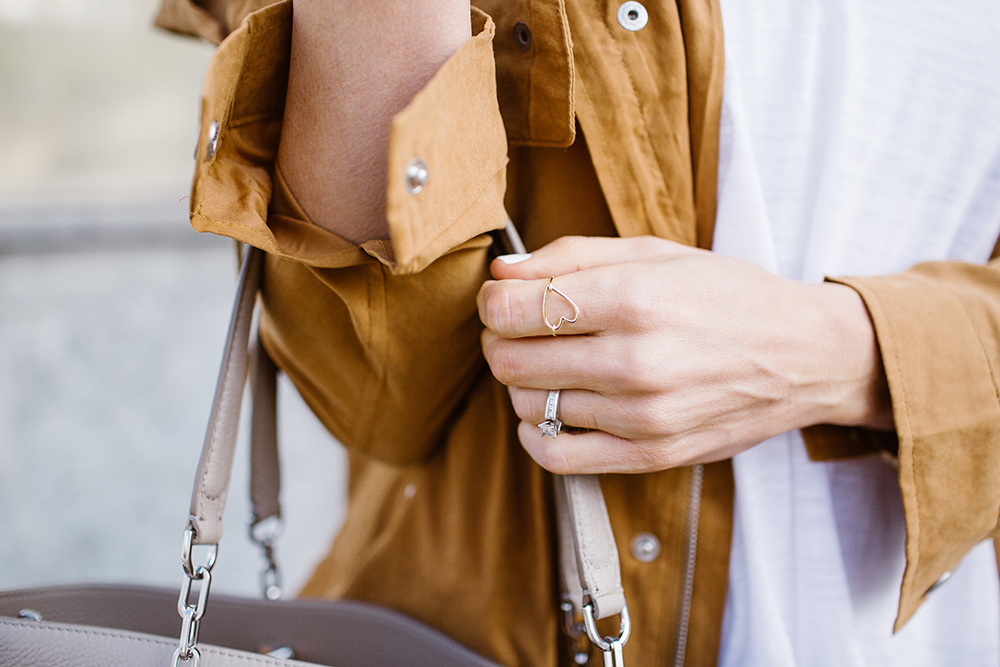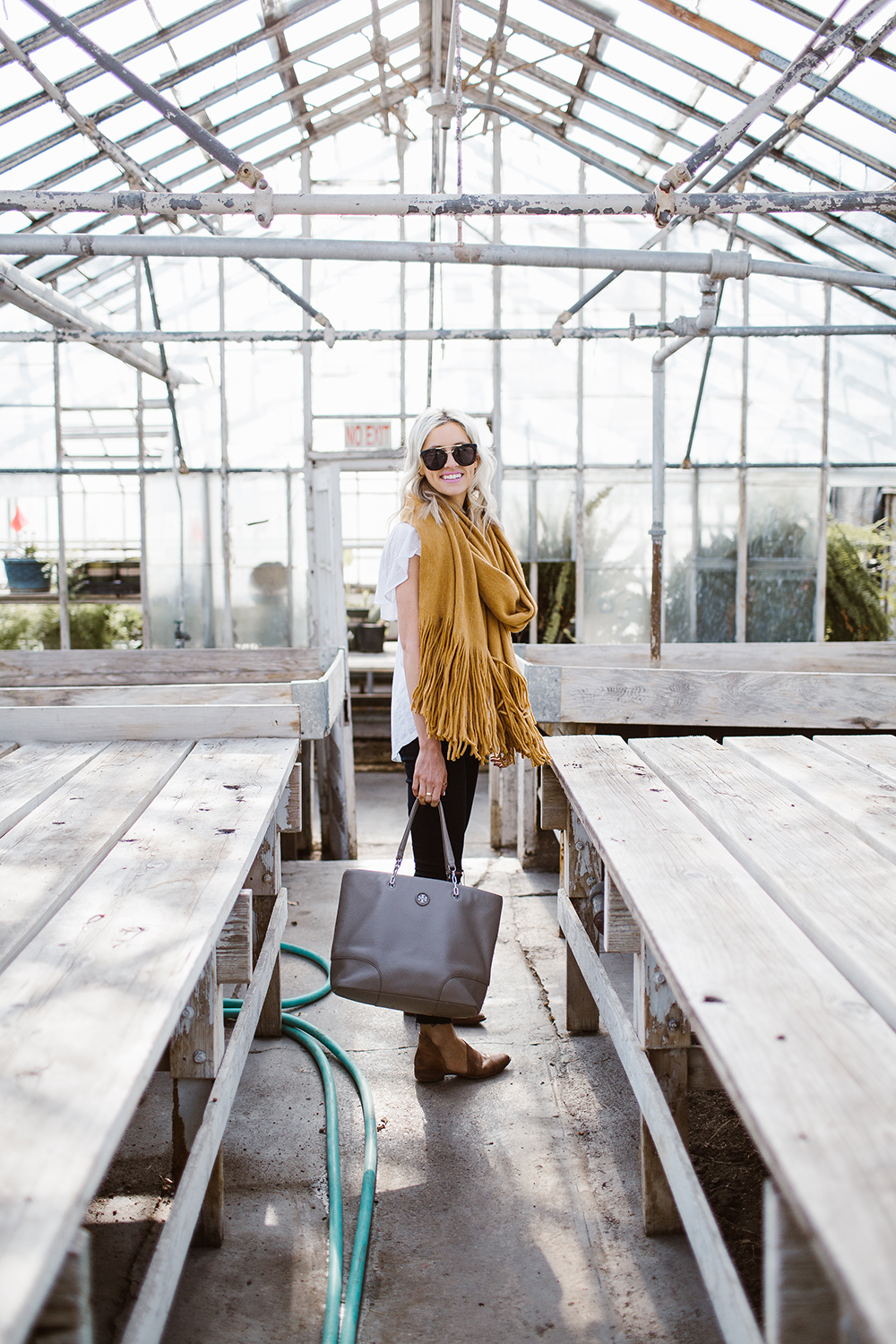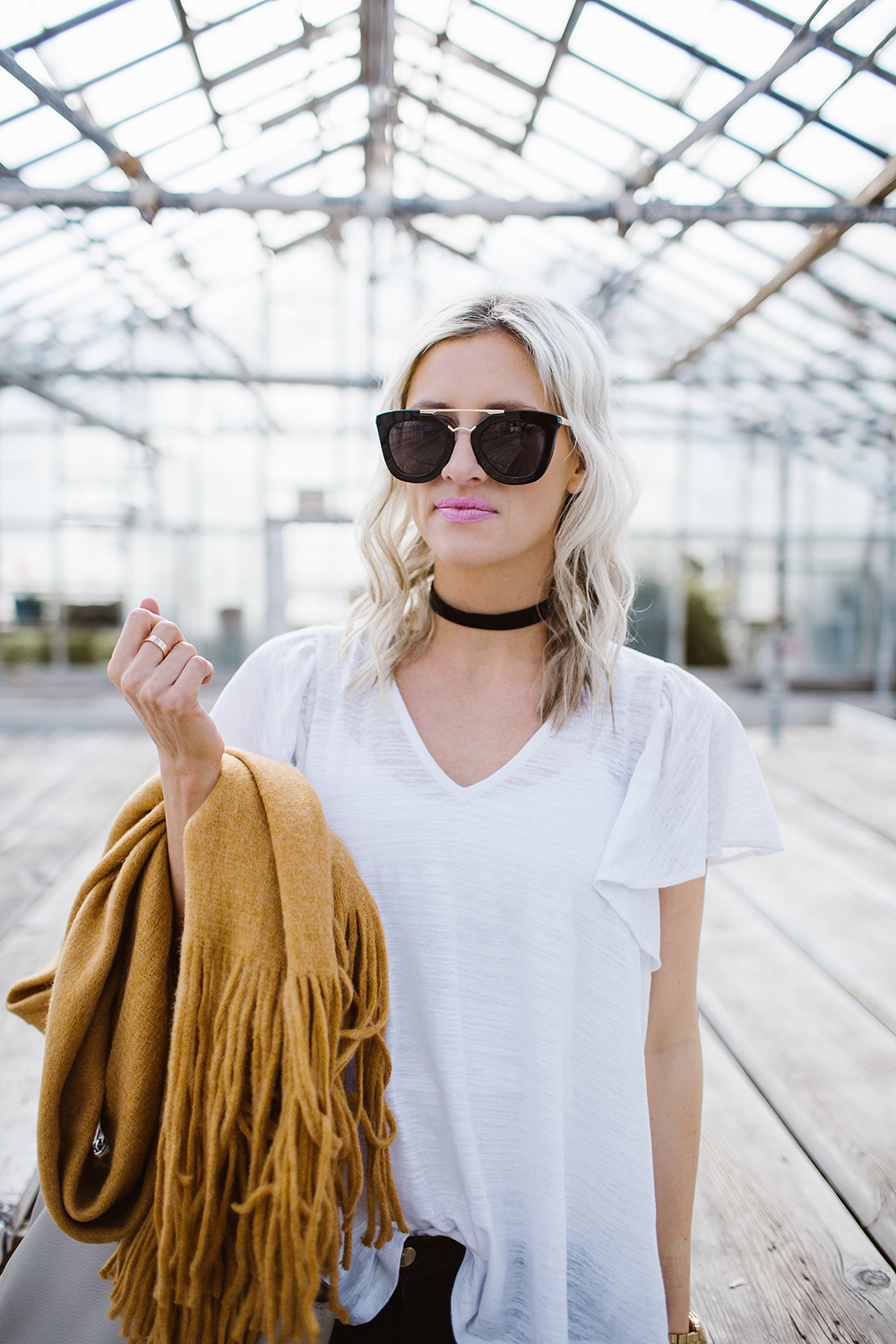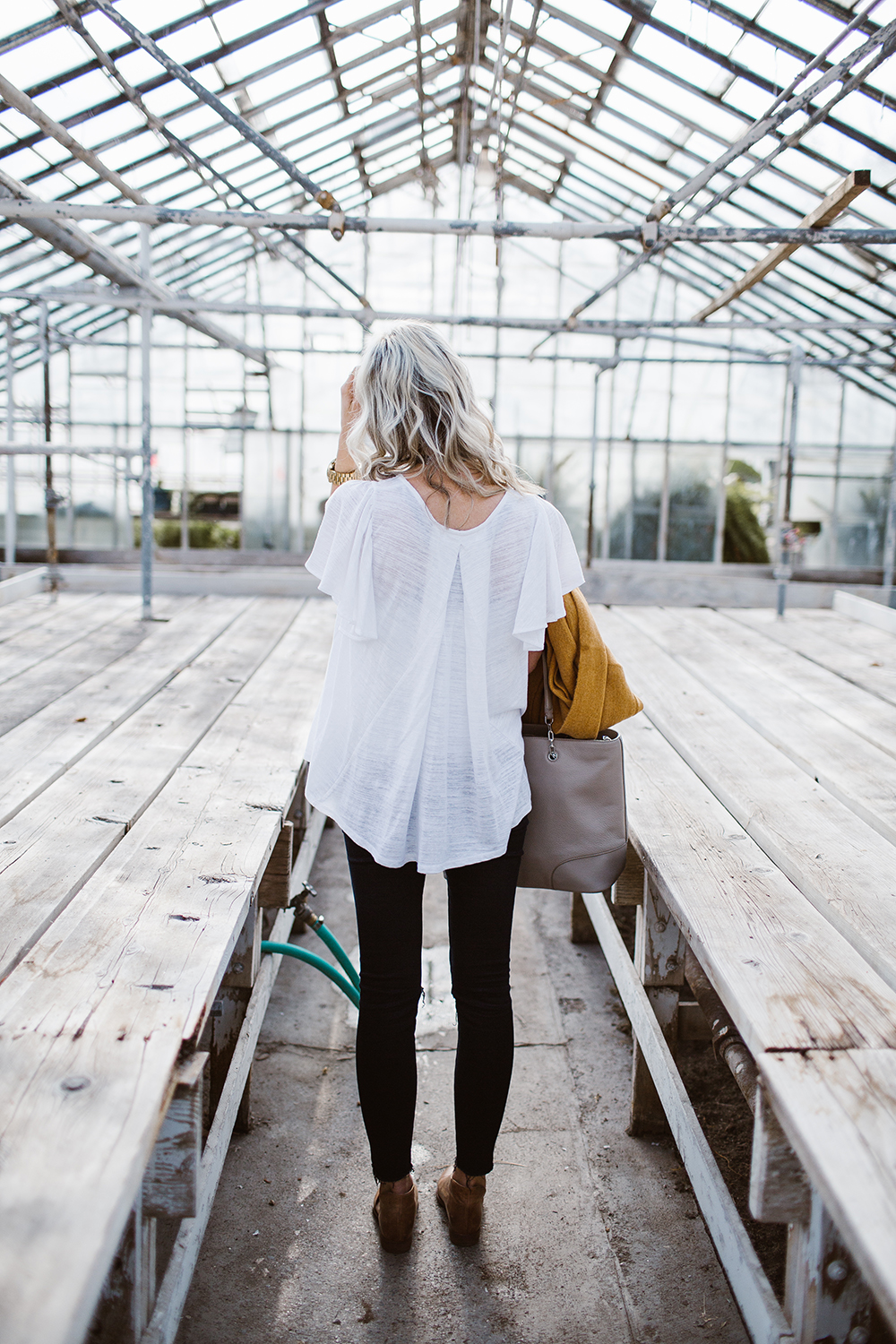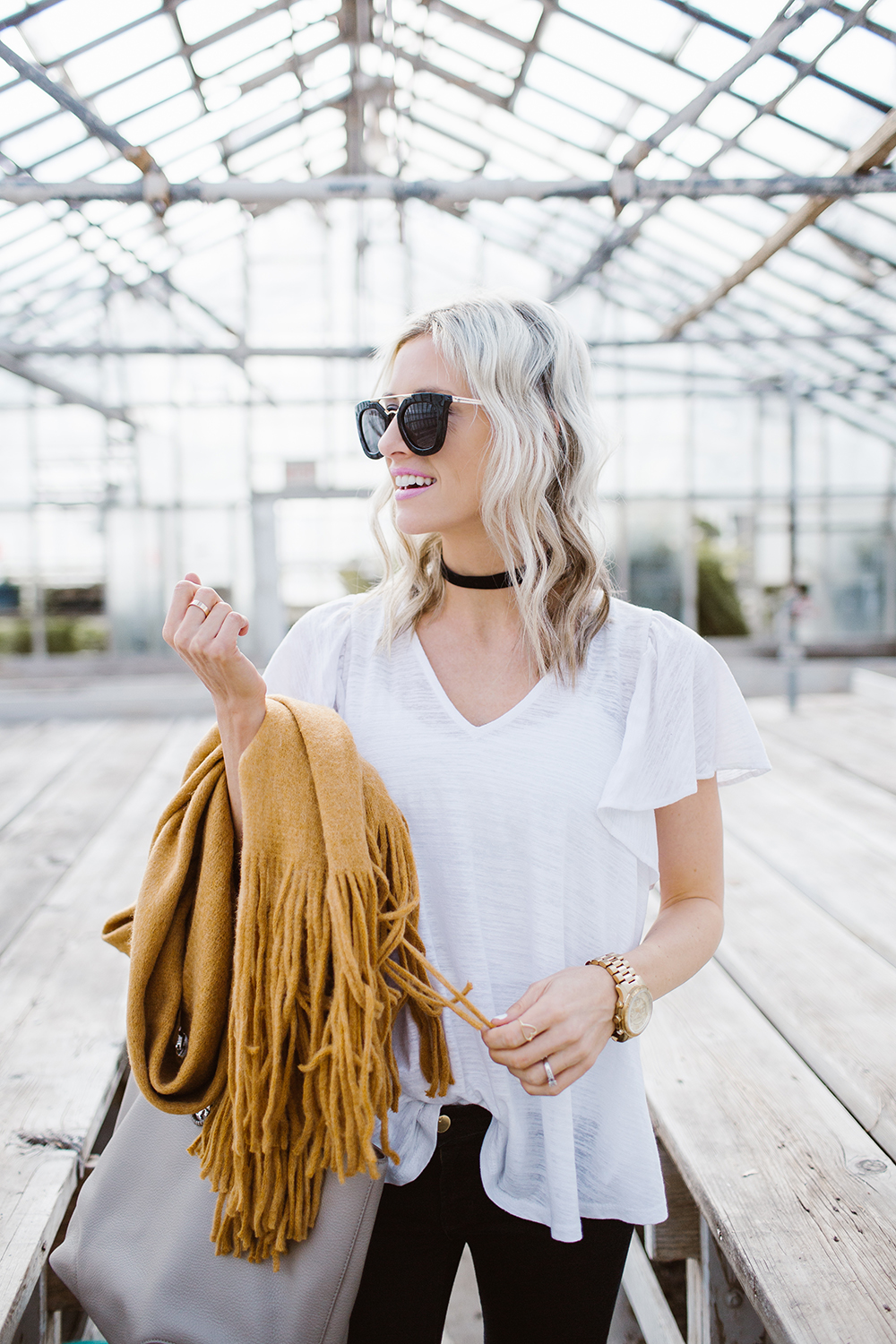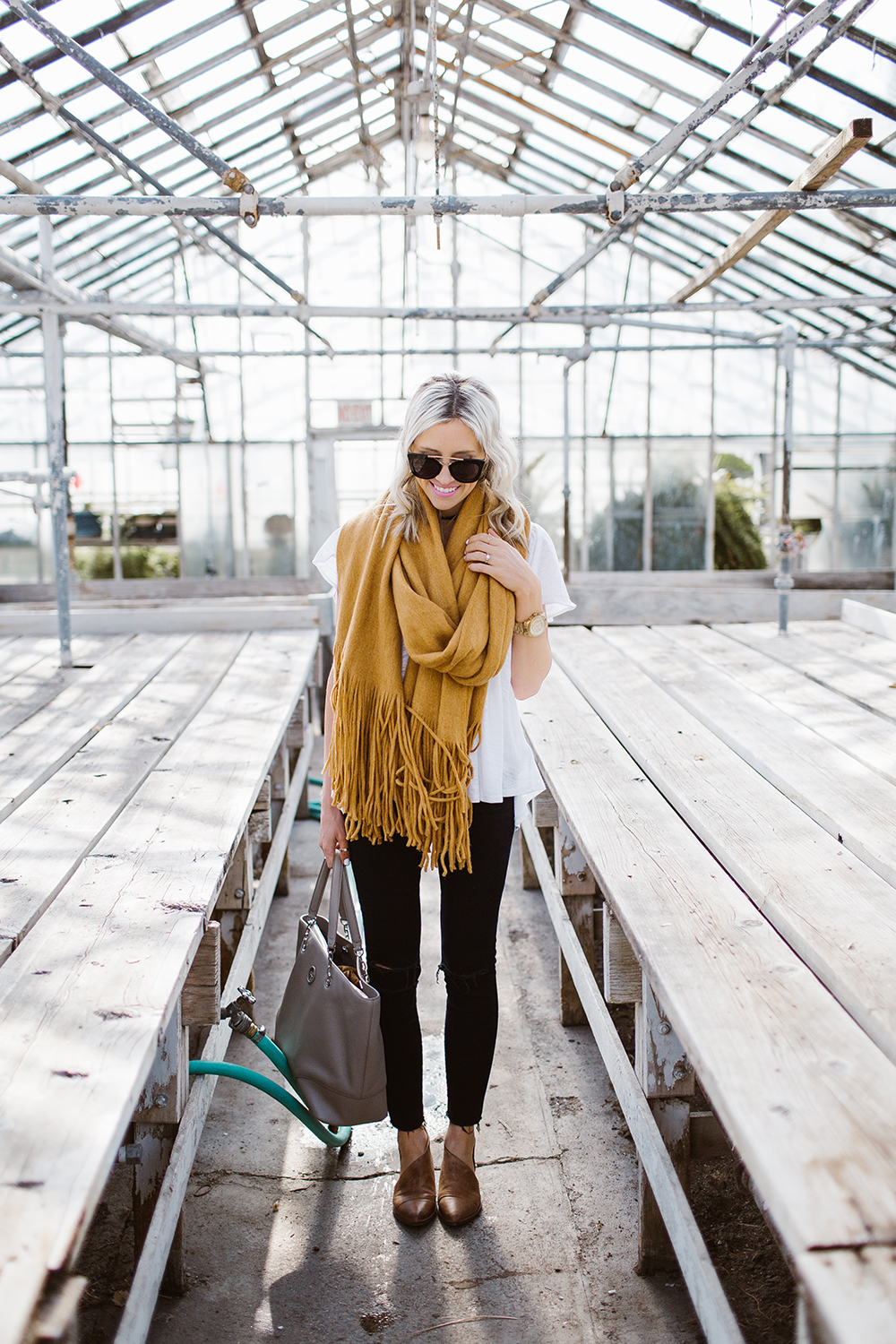 WHAT I'M WEARING
clad & cloth gold jacket {last seen here; love this gold cardi + this unique jacket} | anthropologie tee {last seen here; identical style} | jbrand jeans {similar here under $50!} | free people leather flats {obsessed! run tts} | gold free people scarf | tory burch handbag {old; similar here + here-$25!} | bp velvet choker {$7!} | nasty gal sunnies {BACK IN STOCK! + identical pair for $22!… just in case} | michael kors runway watch | etsy heart ring | mac lipstick in 'saint germain'

I think just about every time I wear this color gold I tell you how obsessed I am with it. It's sooo gorgeous and unexpected. I love how it adds a fresh new dimension to neutrals and is a great replacement for anything tan or beige. For reals, I can't get enough.
Also, anyone catch the reference to The National Parks?
(If you haven't heard of them, you need to go check them out on iTunes!)
In other news, I sobbed last night after finding out my sister's dog (that has been in our family for 15 years!) had a stroke and will probably not make it through the weekend. Ugh, I'm a mess. Going to miss her so much. It's amazing how much our pets become a part of the family. I'm so sad thinking about it. Hug your animals this weekend!
XO
Photos by The High Pines.