This post is sponsored by eBay with select product gifted and identified as "c/o eBay." All thoughts and opinions are my own.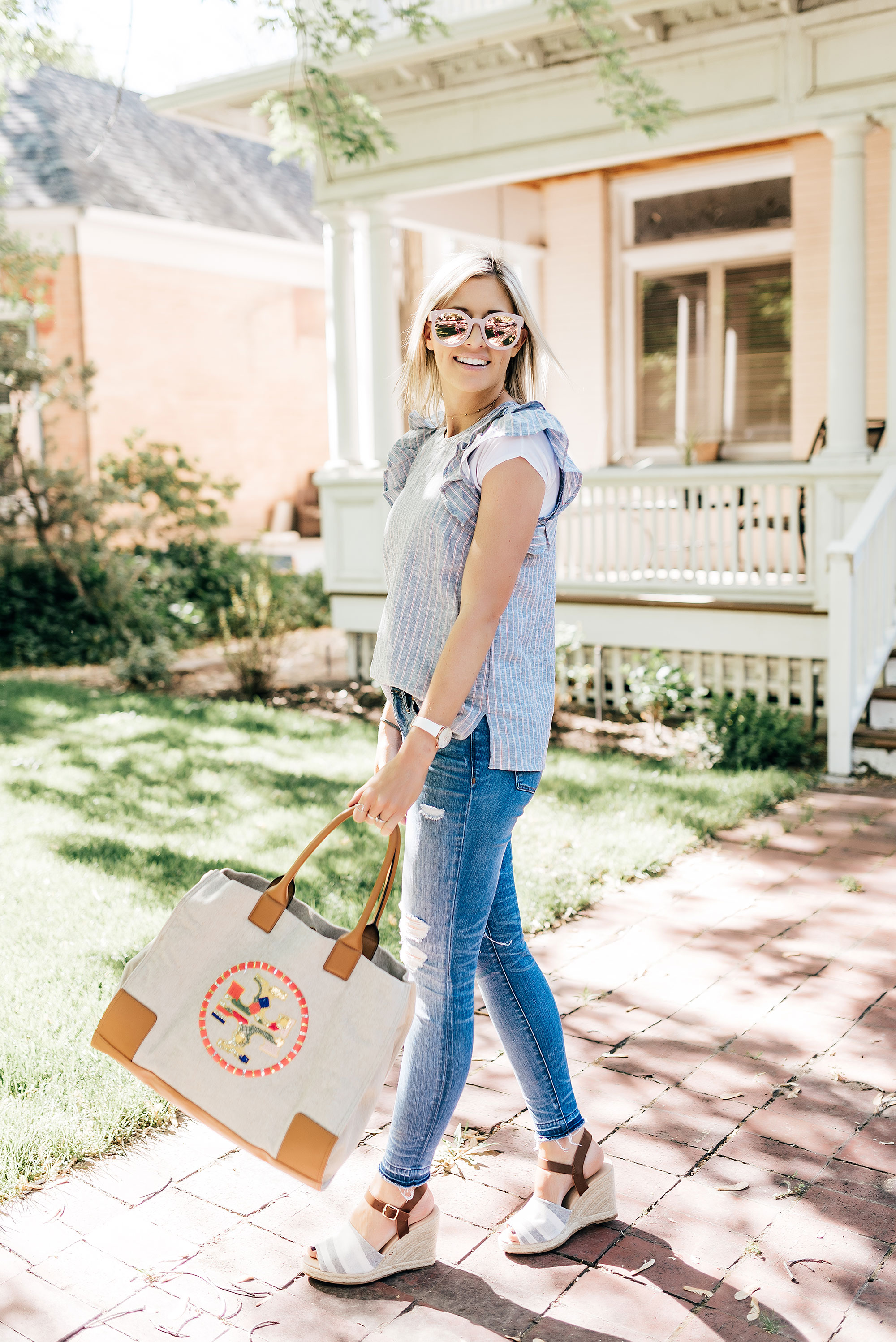 In the early days of my blogging career, I used to forage the Internet for the perfect piece to complete an outfit. I'd often stumble upon inspiration from Pinterest and I was extremely skilled at figuring out exactly what brand and retailer sold any given item (these were the days before you could easily shop your pins).
Once I figured out who made the item, I'd often find it sold out online, so I would immediately hop over to eBay to do another search.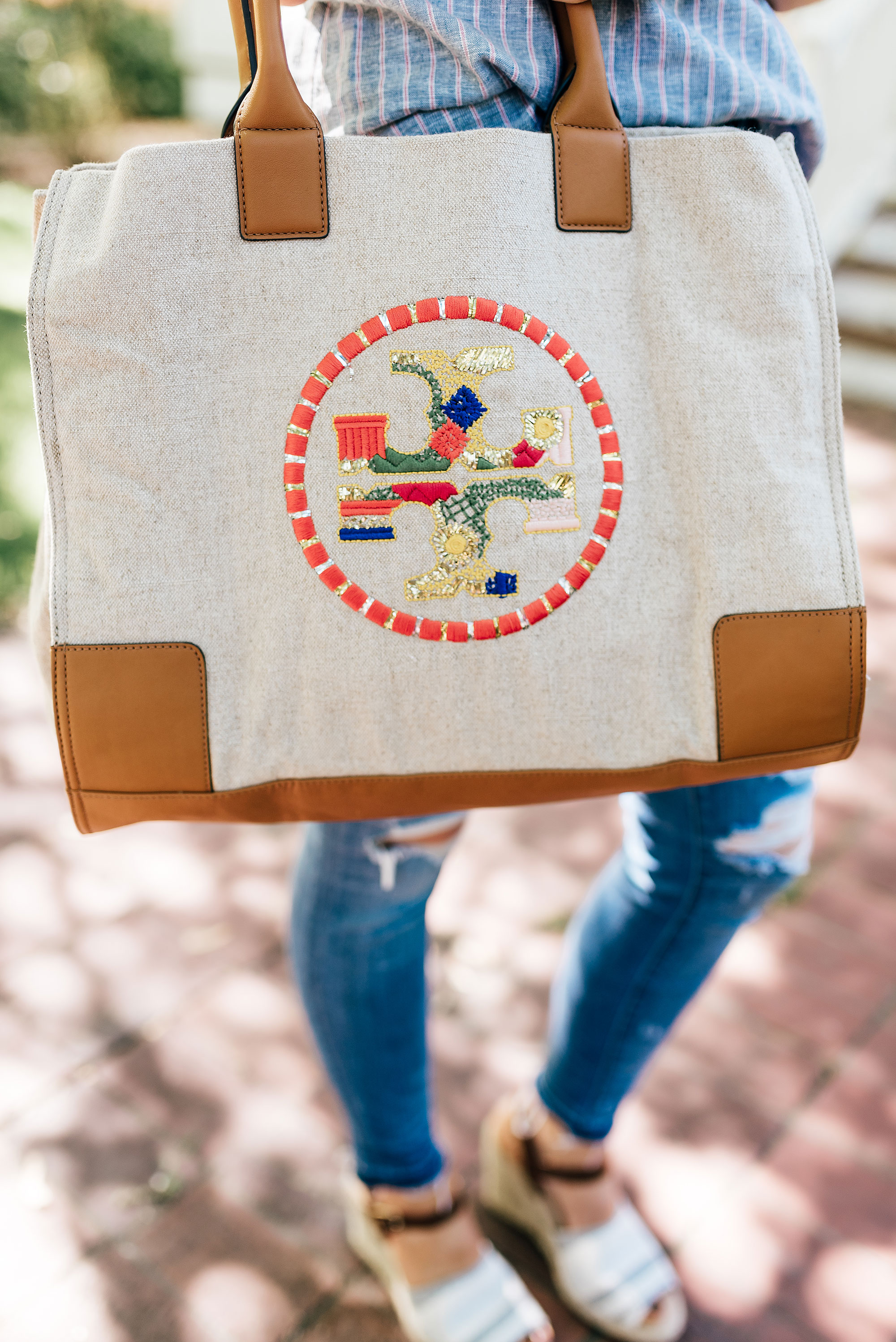 I Found All of My First Designer Items on eBay
When hunting for something specific, I would tirelessly browse every single listing in my eBay search results. It didn't matter how old the item was, I could always find EXACTLY what I was looking for on eBay.
This Anthropologie top from one of my first-ever blog posts was a piece I found on eBay. It's still in my closet in my "special occasion capsule" because it's too unique to let it go.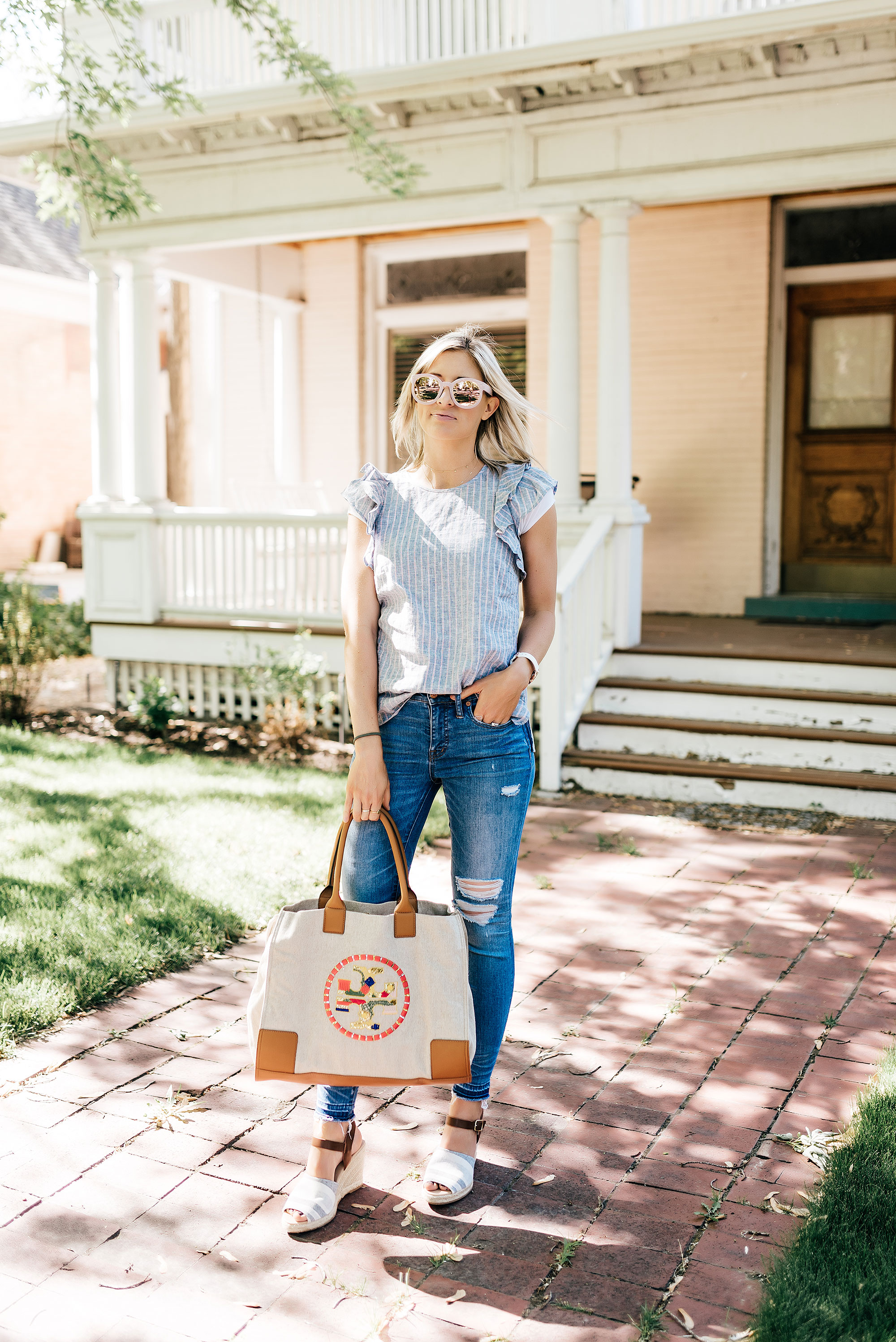 My first designer sunglasses by Prada were also purchased on eBay for a fraction of the cost. And whenever I considered purchasing a designer handbag, I'd find the very best options and prices on eBay.
My very first Tory Burch bag? It was a brand-new, buy-it-now steal on eBay.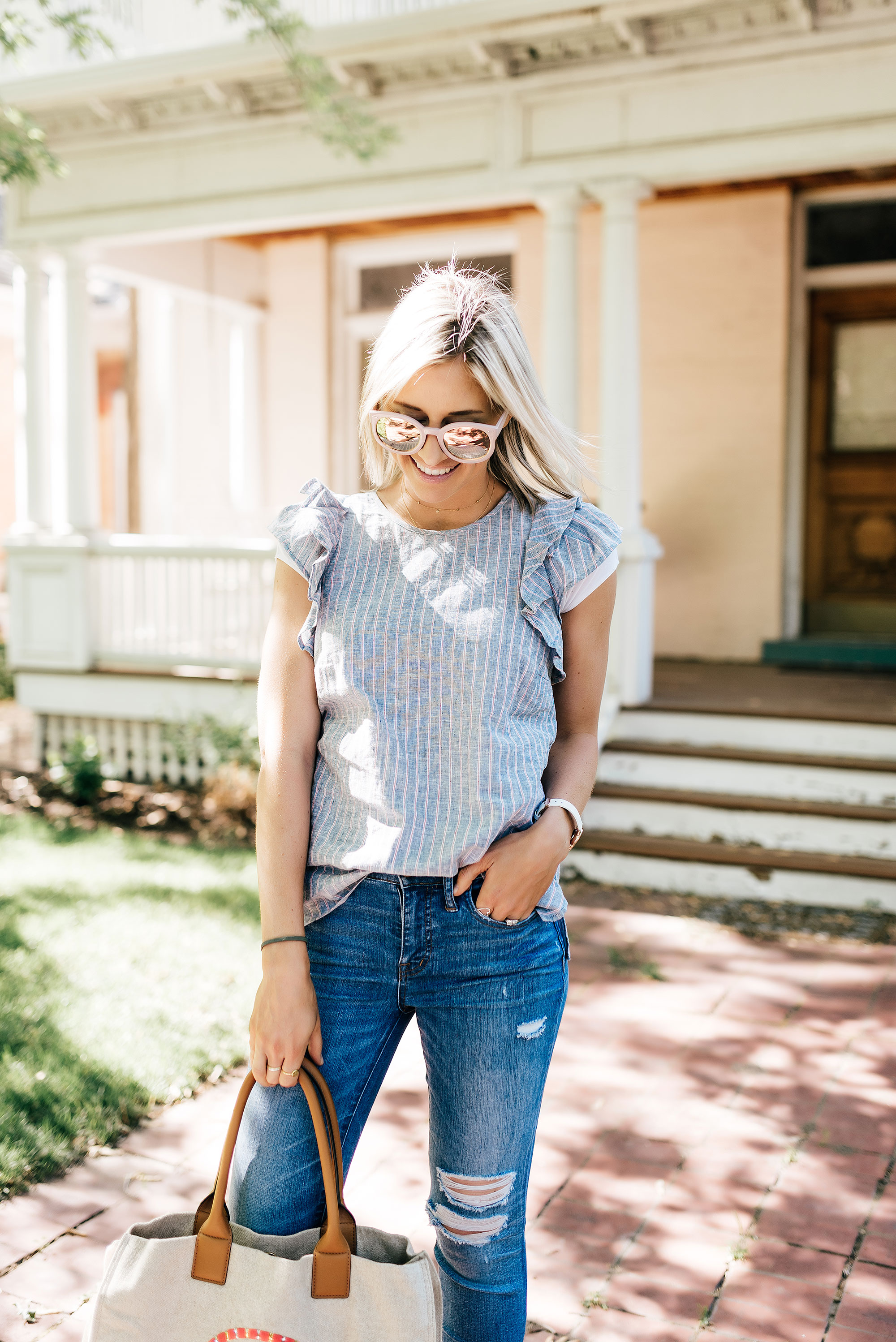 Now days, I have a lot less time to spend searching for the "perfect" pieces to style on my blog. I try to shop like a real person, looking for great deals on staple items that will last. I still find myself on eBay because I know I can find the popular Tory Burch handbag that sold out so fast I didn't even know it existed, or the Madewell boots I couldn't find in my size anywhere else.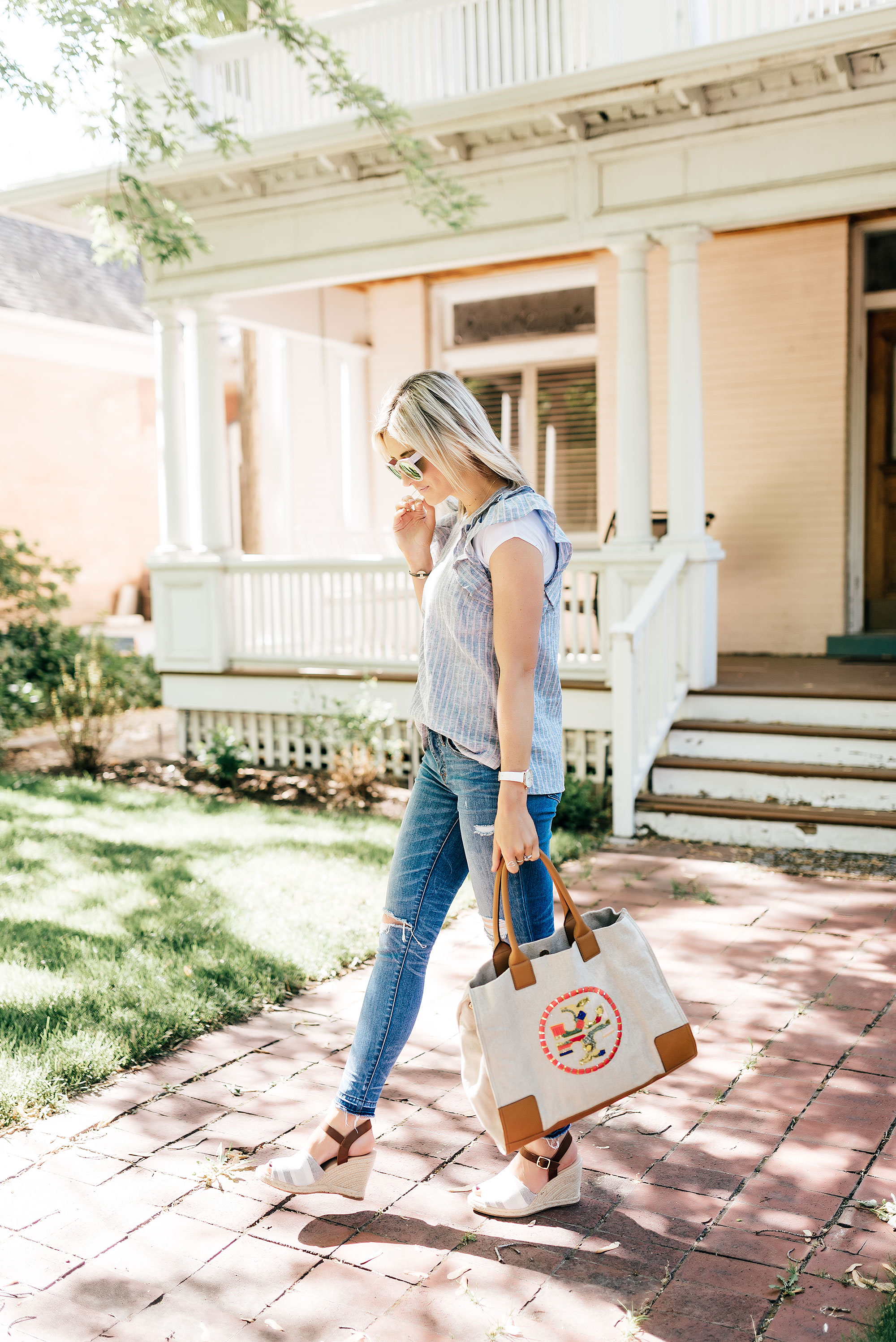 4 Tips to Find Exactly What You're Looking for on eBay
Whenever I'm searching eBay for my next fashion deal, I follow these 4 tips to make the search easy, efficient and successful:
1. Search by brand.
One of the fastest ways I search eBay is by browsing my favorite brands (i.e., Tory Burch, Madewell, Anthropologie, J.Crew, etc.). eBay makes it really easy to narrow down your search from there by using additional filters, such as size, color or price range. I've found so many sold-out Anthro tops and J.Crew necklaces by following this approach on eBay. And it's rarely pre-owned stuff. 85% of all clothing, shoes, accessories, jewelry and beauty products on eBay are brand-new.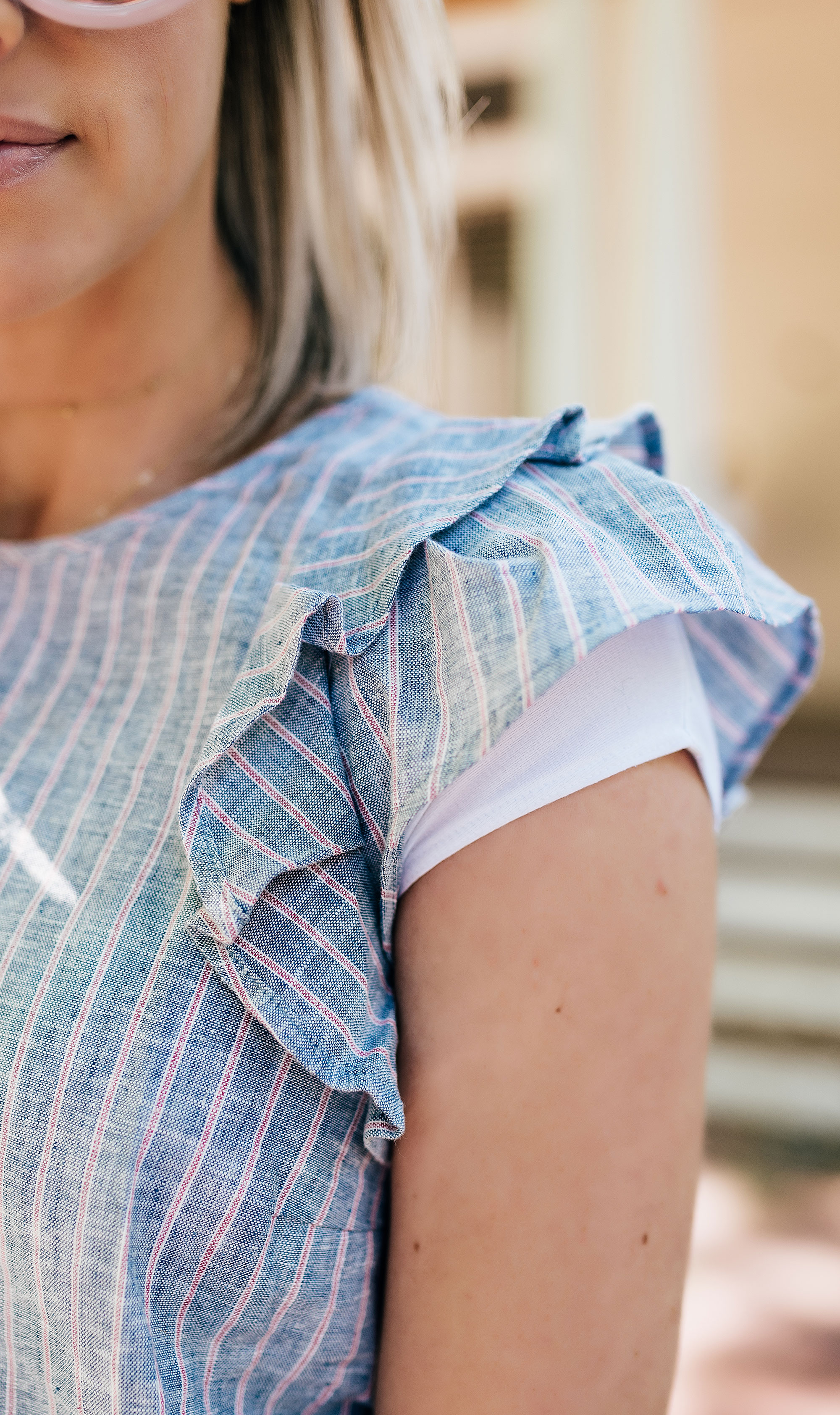 2. Search the exact product name or detailed description.
Remember that Anthropologie top I mentioned earlier? I didn't even know it was from Anthro at first. I had seen it on someone who I knew loved to shop there and I began searching Google with every description I could think of, "Ivory frill collar top Anthropologie" and "Anthropologie cream ruffled neck blouse." Once I found it in the image results on Google, I copied the exact product name and searched for it over on eBay. Voila! To my surprise—it was the exact shirt in my size.
Often times, Google will even bring me the exact link to an eBay listing. But if your search doesn't turn up on the first try, just check back the next day (this is exactly what I did to find that Anthro top). The eBay marketplace is HUGE with new items added every single day. You can literally find any trend from every brand, price point, season or style that fits your individual style.
3. Contact the Seller.
When I searched for the Tory Burch canvas tote in this post (FYI – just saw a new listing for my exact bag + this one just came down in price), I found an auction listing with the starting bid at $160. I contacted the seller and offered her $15 more (still the lowest price available for this bag on eBay) if she'd be willing to re-list with the buy-it-now option. I didn't want to wait for the bidding to end in 6 days. She immediately responded and accepted my offer. You never know what you can negotiate just by contacting the seller.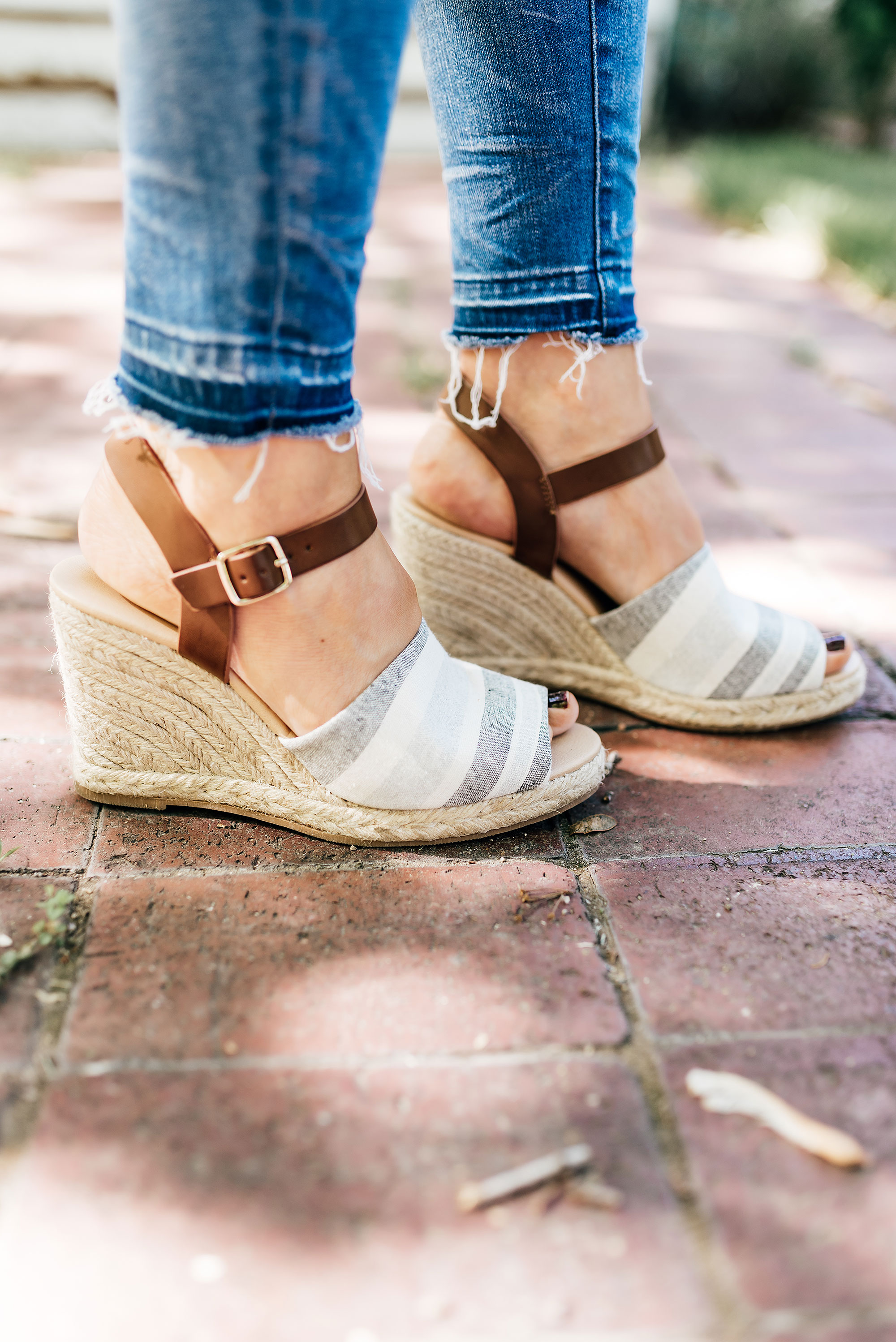 4. Use eBay Authenticate when searching luxury handbags.
eBay Authenticate allows you to safely browse listings by luxury designers, such as Louis Vuitton, Celine, Prada, Chanel, etc., and trust that it's been verified by an expert. I have yet to purchase the coveted Louis Vuitton Neverfull tote, but if I ever decide to, you can bet your boots I will search eBay to find one that fits my budget.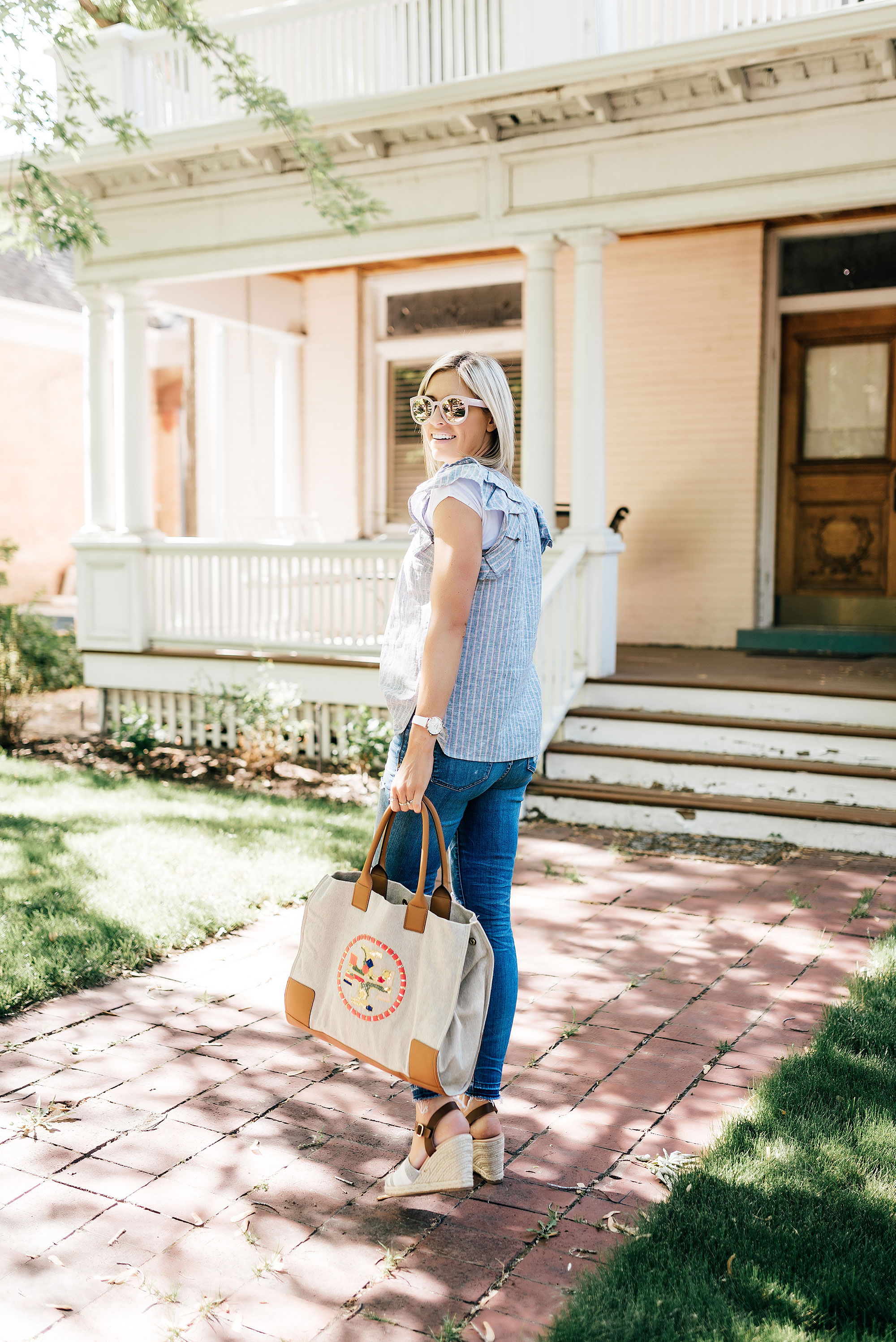 Even if You Have All the Time in the World to Shop…
Finding the best fashion deals online should be fun and simple, not overwhelming.
I have been shopping eBay Fashion for years and recently started selling my own brand-name clothes and handbags (check them out and subscribe to my newsletter to be among the first to be notified about new listings), and I've always had a good experience when I follow the above tips.
SHOP THE POST

tory burch ella canvas tote (via eBay c/o) // pinstripe ruffle top (via Stitch Fix c/o) // madewell jeans (sold out; love this new style) // mia wedges (via Stitch Fix c/o; similar style) // free people sunnies ($25!) // white health watch (via mon amie c/o)
Are you an experienced deal-finder on eBay, too? Share your tips with me in the comments!
I hope mine were helpful and get you excited to find your next designer handbag, shoes or beauty item at a price that works best for you.