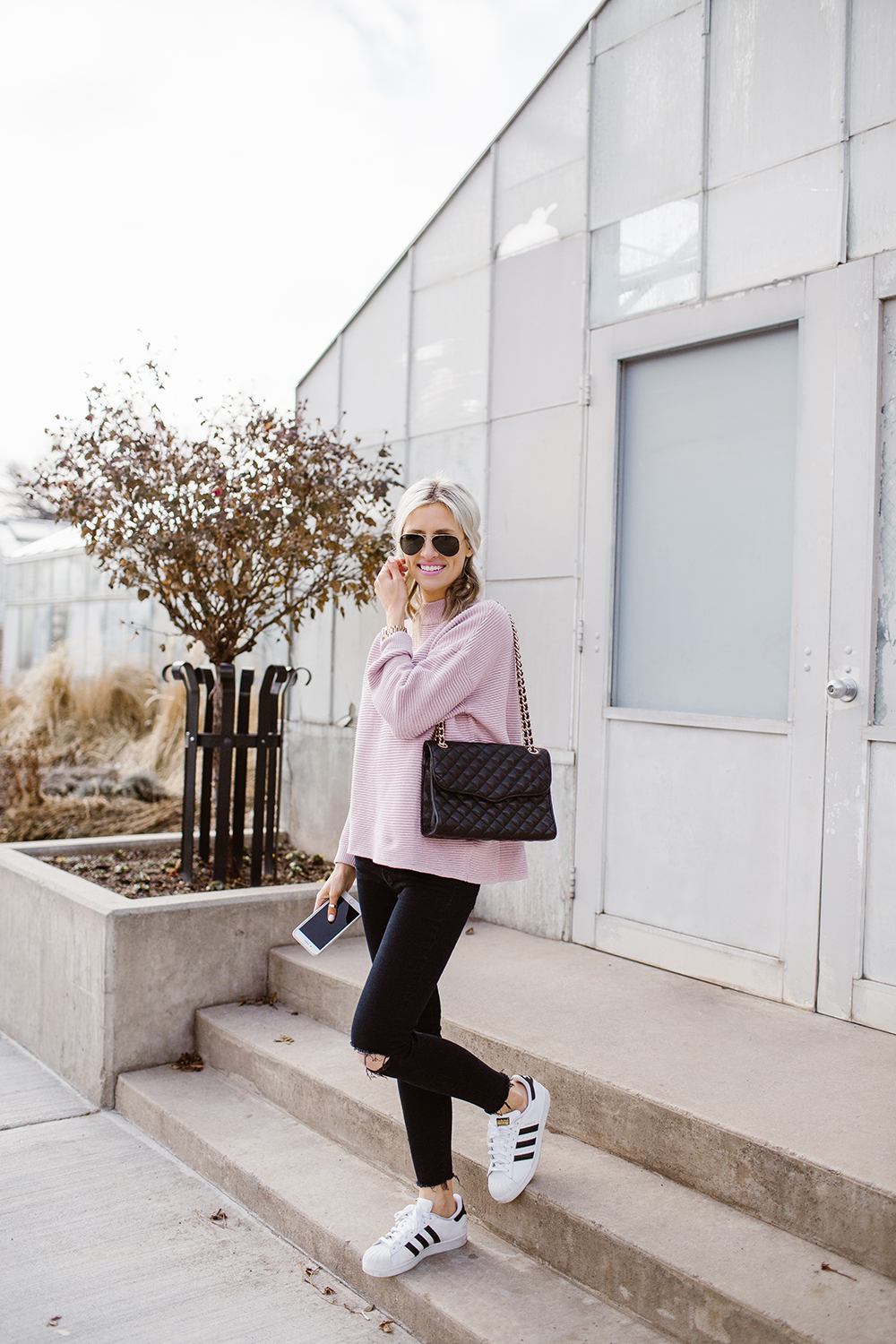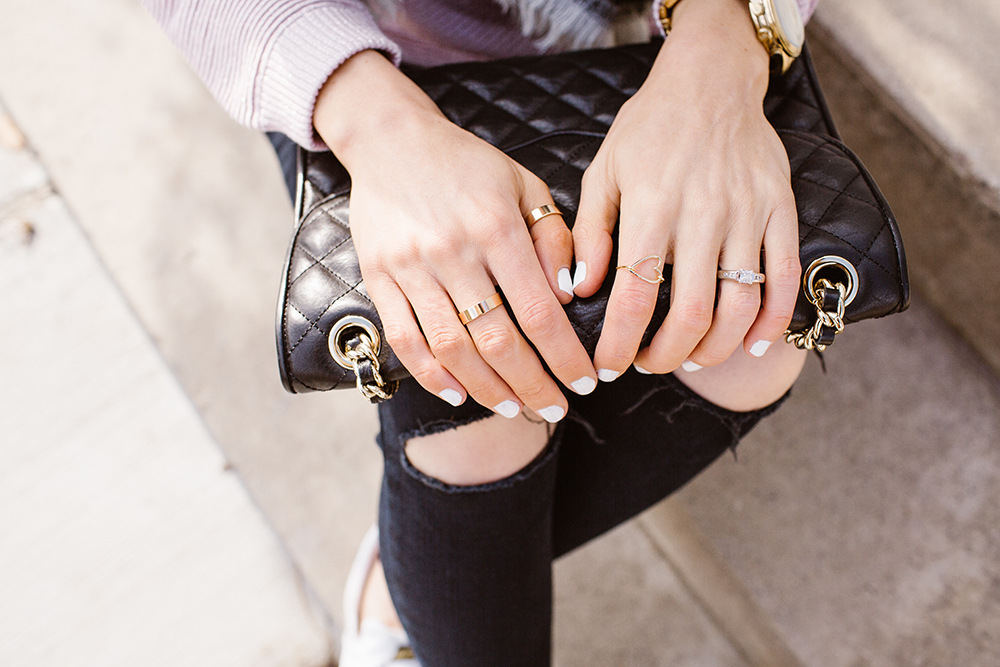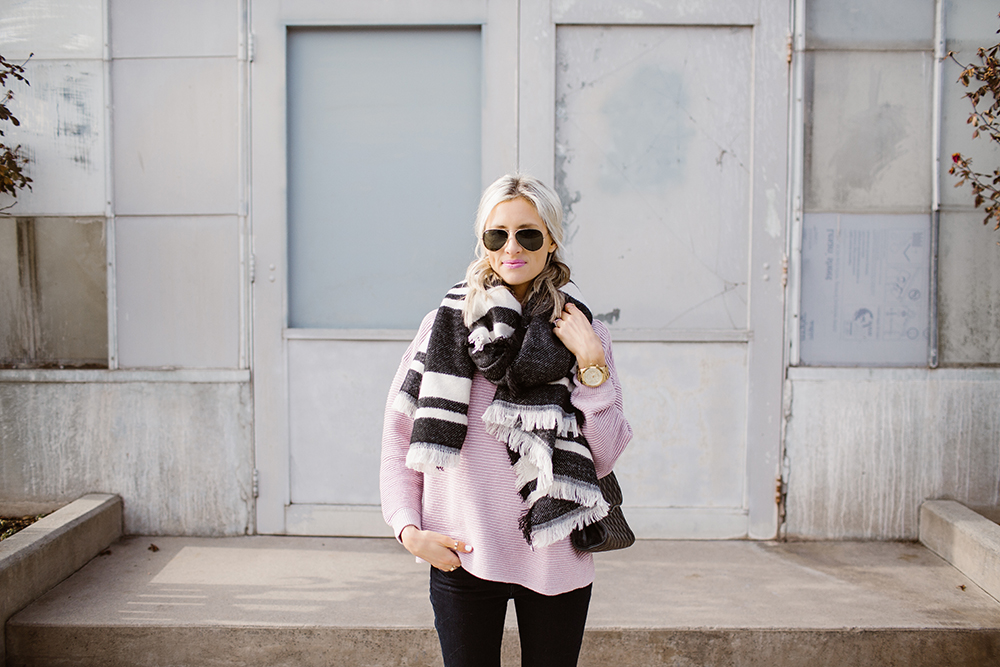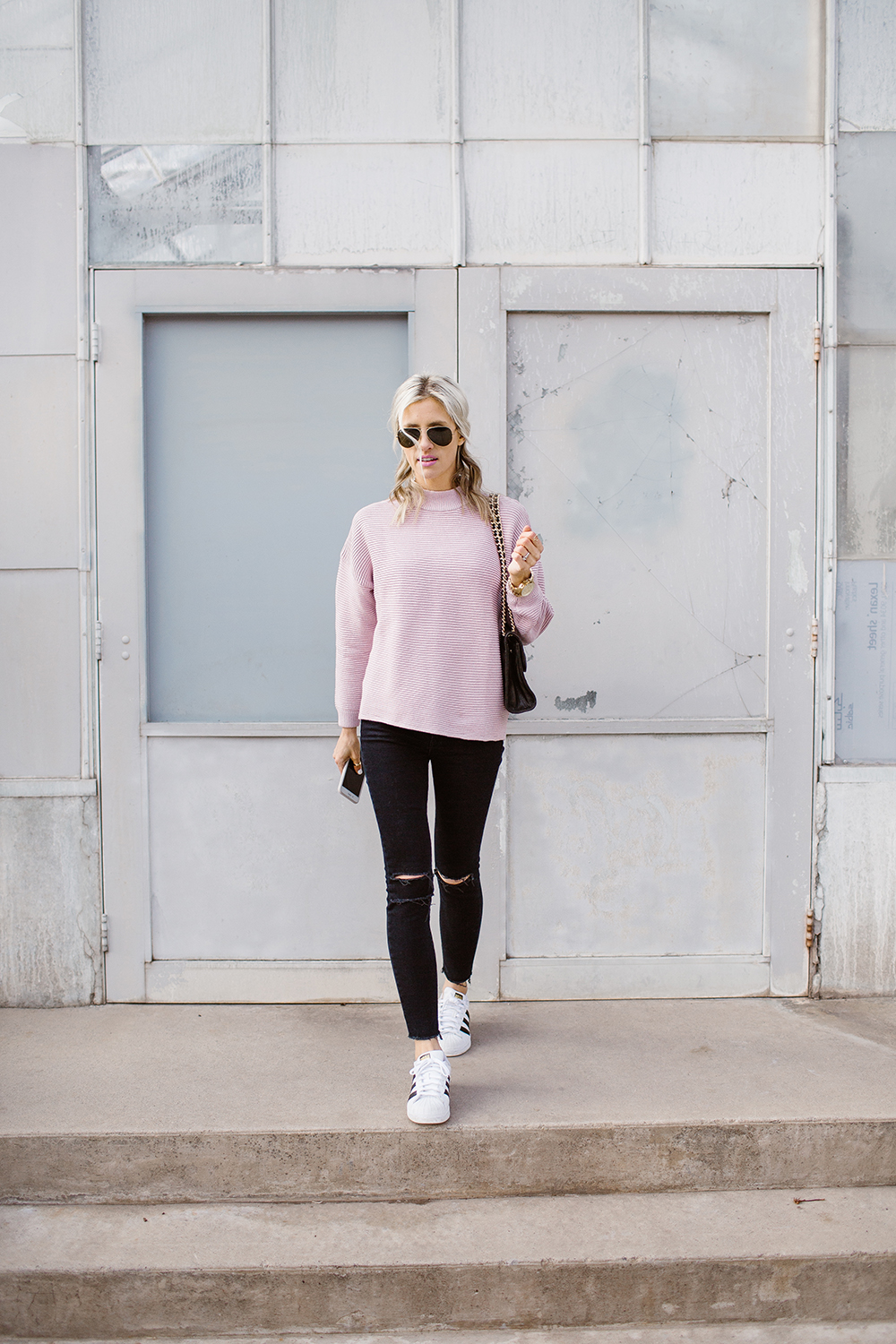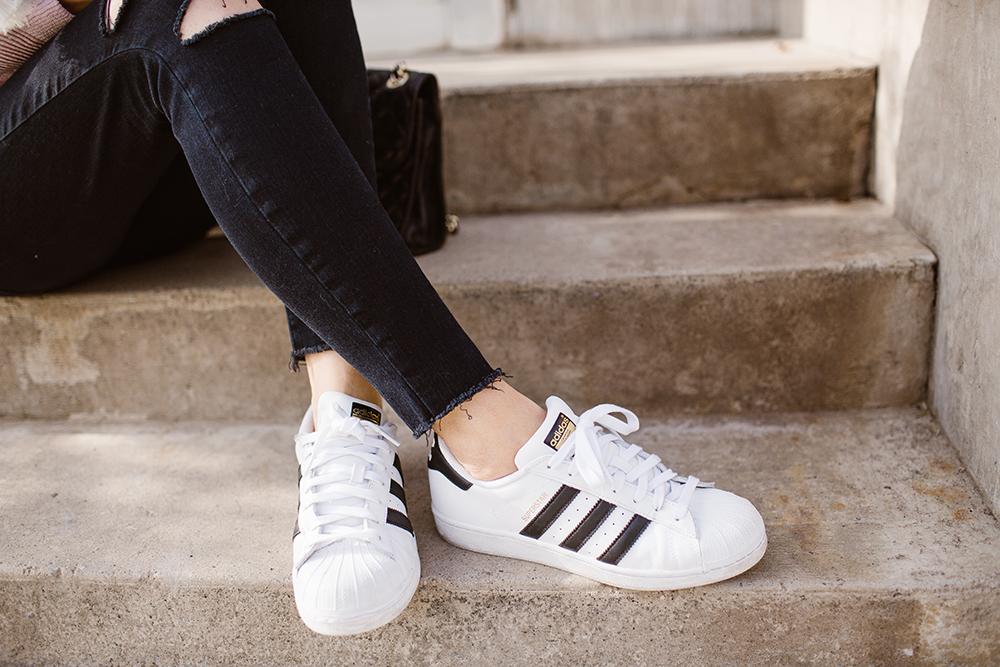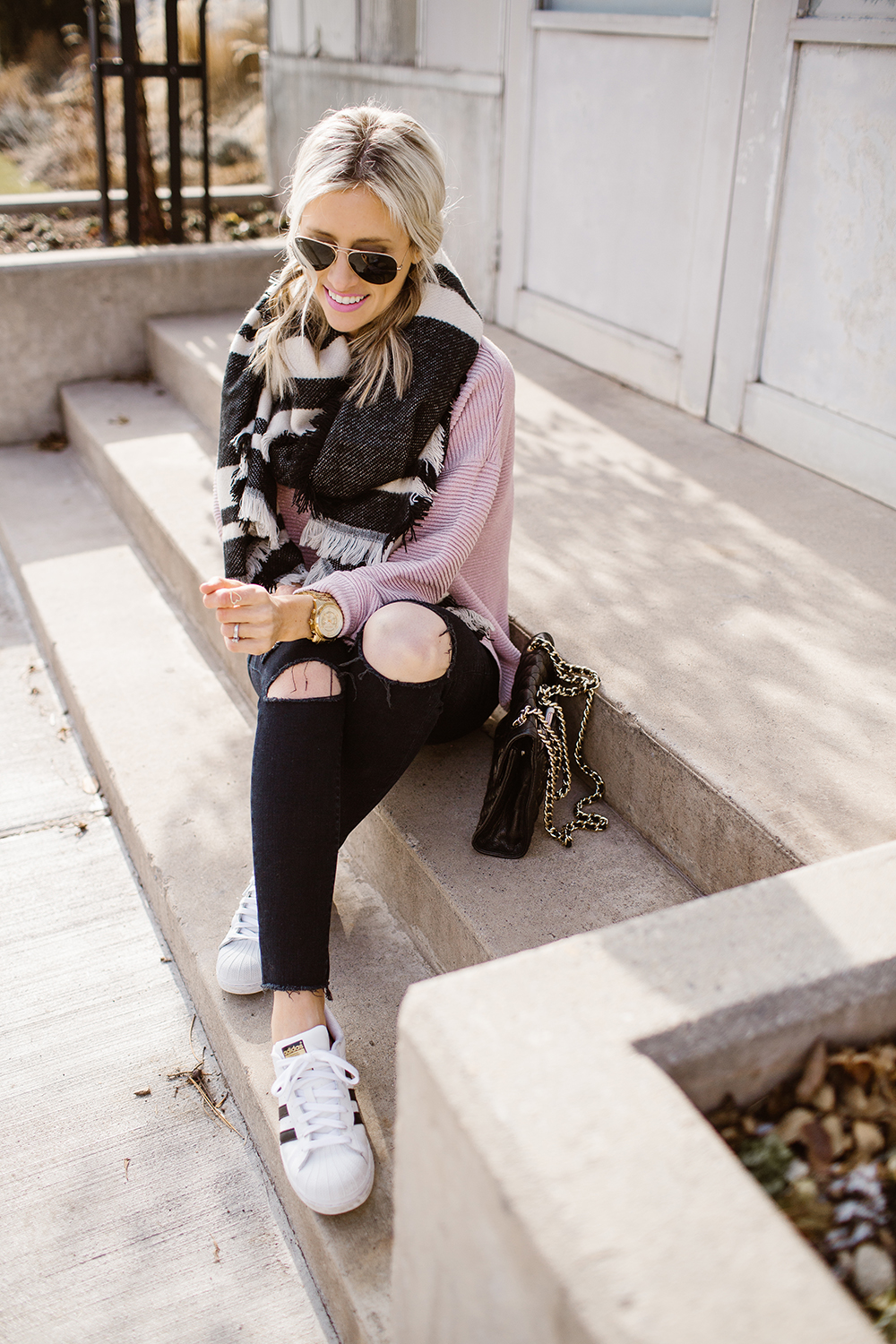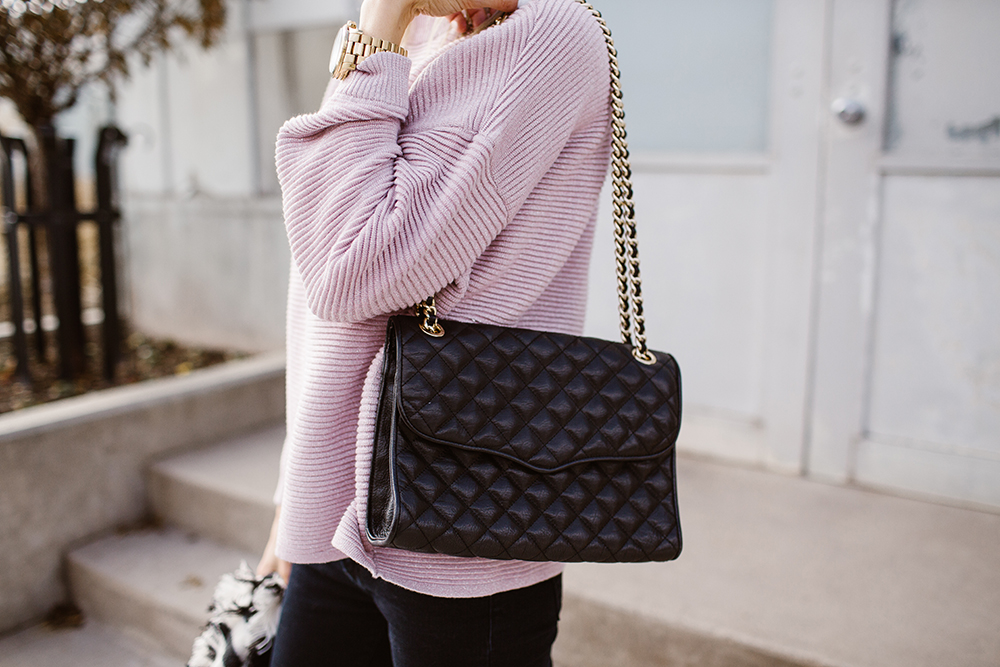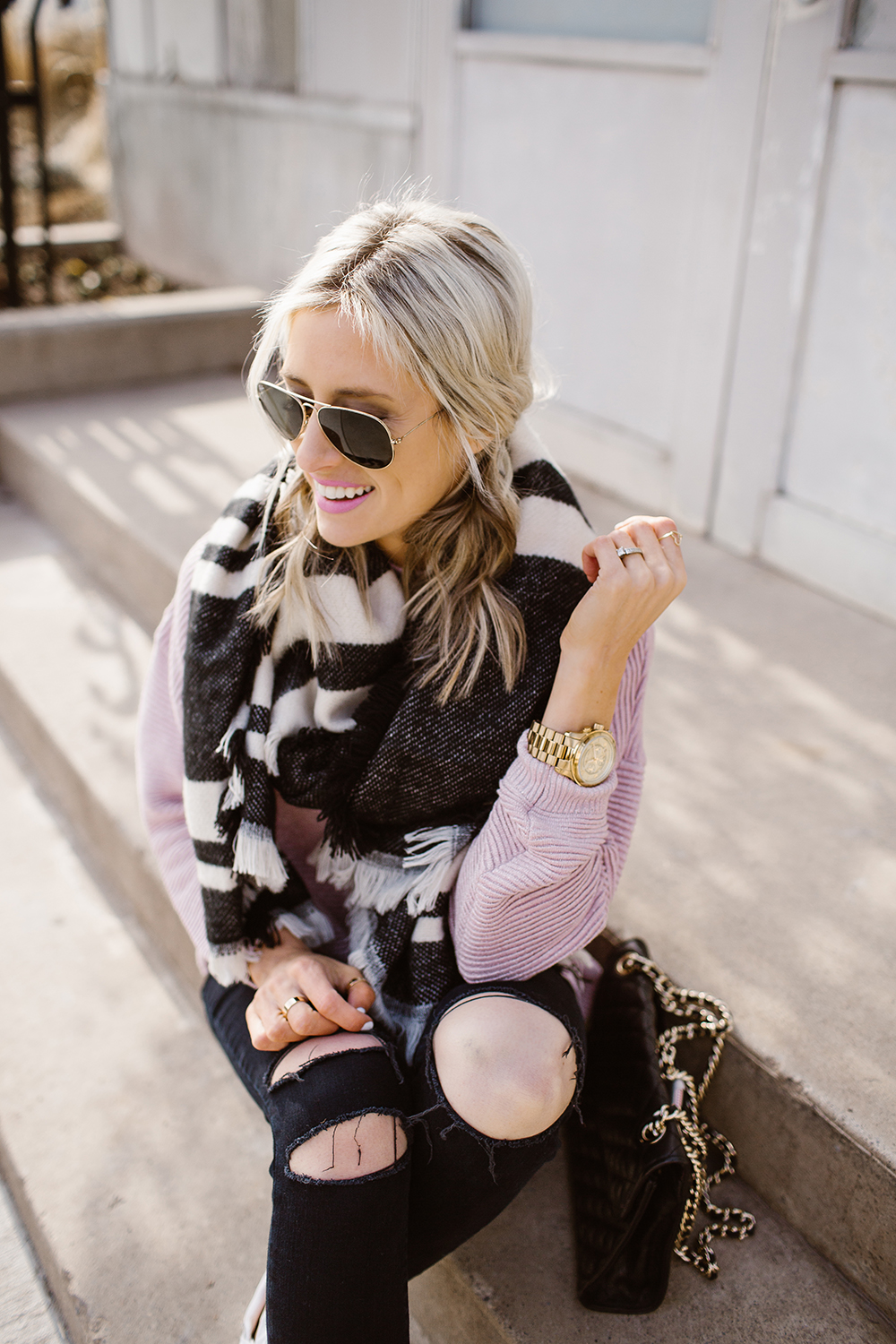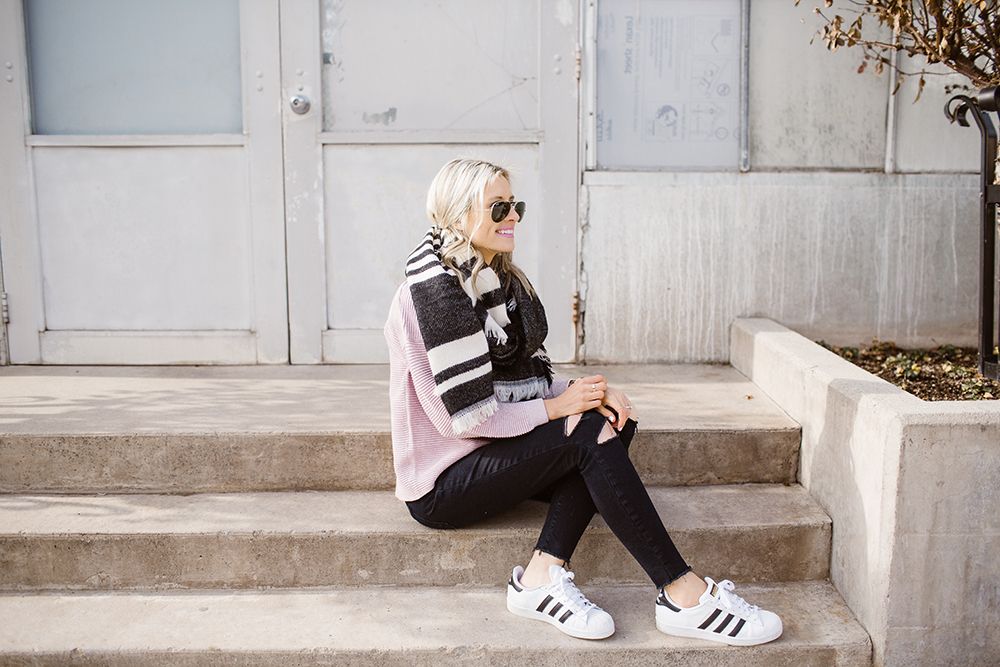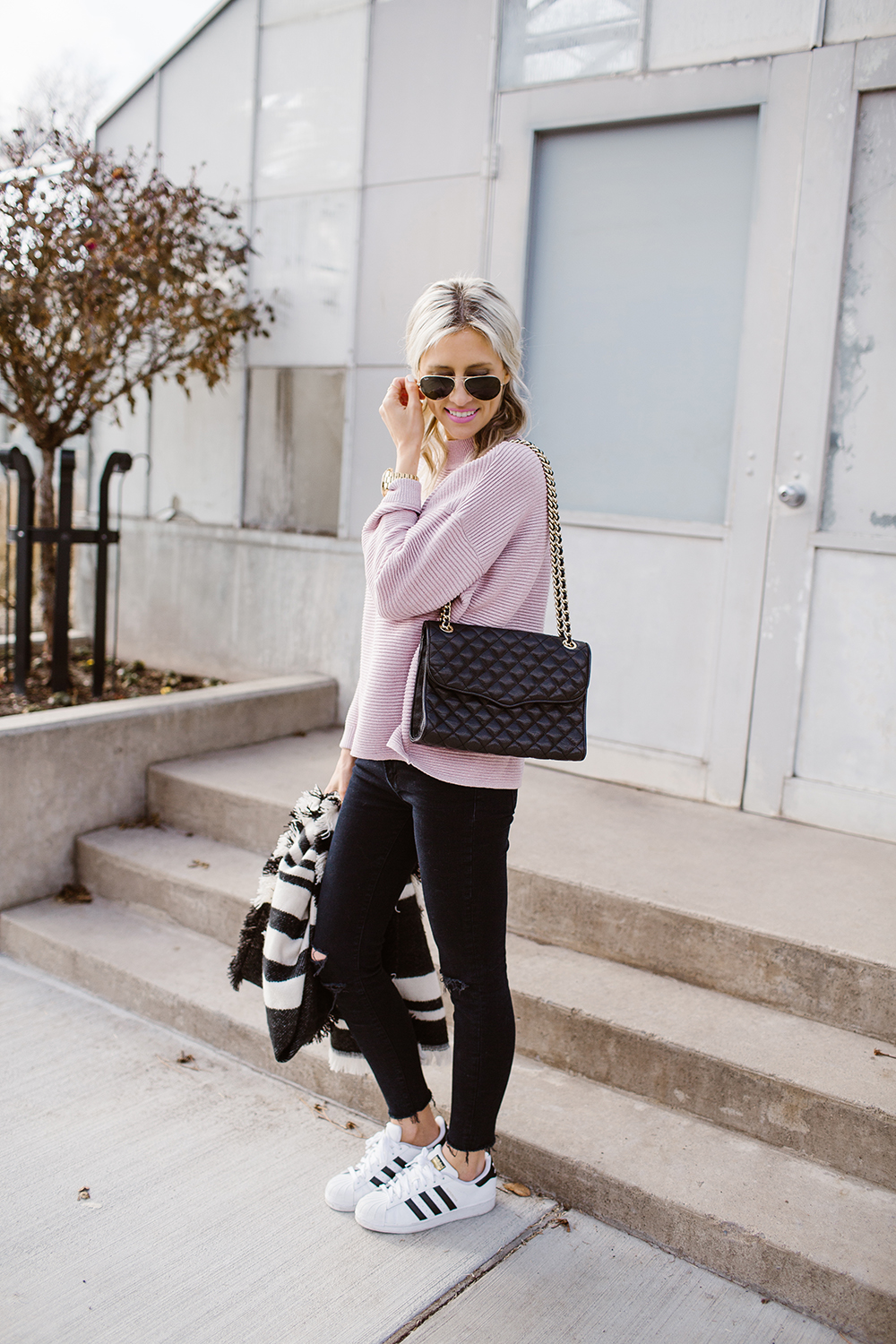 WHAT I'M WEARING
h&m scarf {only $10!} | h&m sweater {only $30!} | jbrand jeans {similar here} | adidas all star sneakers | rebecca minkoff crossbody {old; similar style here + similar via Amazon here!} | ray-ban original aviators | michael kors watch | etsy rings| mac lipstick in 'saint germain'

Hello again!
Boy has it been a busy week. I'm counting down the days until my work event is here (just 6 more business days!) so I can find some balance in my life again. While I no longer work in PR, I still love working on events because they really bring everyone together, working tirelessly toward the same goals with lots of purpose and a very clear deadline in sight.
Whenever I'm absent from my blog, I'm usually posting snippets on Instastories or Snapchat, so feel free to follow along for a glimpse into my daily life, rambling stories at 2AM (hoping those are behind me) and questions. I always have so many questions!
For now, I'll be working away on my weekend to-do list, which includes…
Photoshoot (some fun items and discounts to share with you soon!)
Planning a theme for Benji's first birthday (please send me ideas! I've put the least amount of time into this and I want it to be memorable)
Nephew's birthday party
Eyelash appointment (love how much time my eyelash extensions save me on the daily, but man, these appointments creep up fast)
Laundry (always)
Reading (I had to skip my Feb book review, but I have some good books on the list and need the mental escape. Hoping to get a few chapters of reading in this weekend!)
Sleep… oh, how I need more of this.
That's just a small glimpse into my weekend. Nothing fancy. All real life over here.
What are your plans this weekend?
Thanks for reading!
Photos by The High Pines.